Style is about individuality. Now is a time in fashion that anything goes. And the simple key to pulling off any look, is confidence. Own your style, own your outfit choice; each and every day we all get an opportunity to try something new. A new day a new outfit. It's the fashion risk takers who reap the biggest style rewards.
I often talk about neutrals and wardrobe essentials because I truly love the building blocks of great style. At the end of the day I'm a pragmatist and I love simplicity. But my love for fashion has no boundaries. It's the risk takers I love to watch. In their risk I find inspiration and beauty. There is really nothing new left in fashion, other than taking risks.
Now that being said, if you're going to take a risk, do it with confidence. Your risky outfit choice should seem as effortless as any look you ever put on. I've said it before and I'll say it again, effortless does not mean without effort. It is the simple feeling of the way in which one wears their clothing, with confidence. Fussing with clothing is a sure sign that you're uncomfortable in your outfit. So don't fuss. If you're fussing before you leave the house, the outfit isn't right for you.
The best tip I can give you when it comes to taking a fashion risk is wear at least one piece you absolutely love, like your favorite shoes or jacket. There is comfort in our favorite things.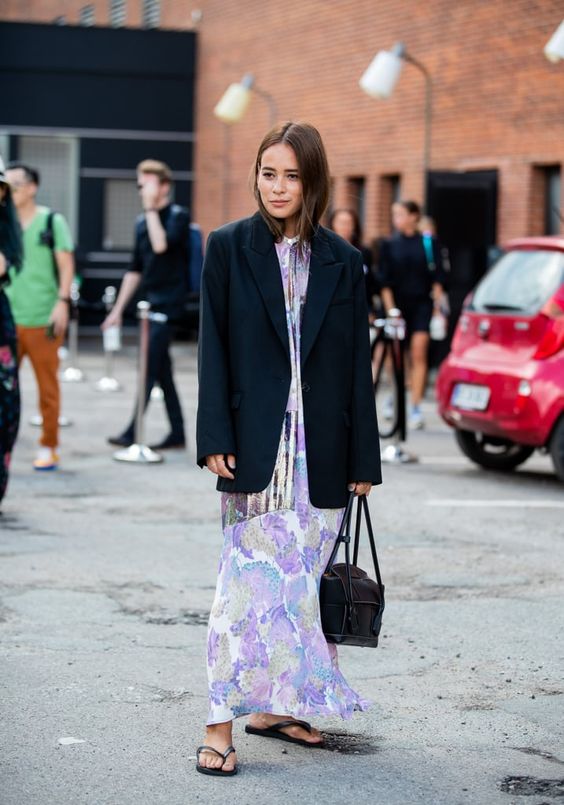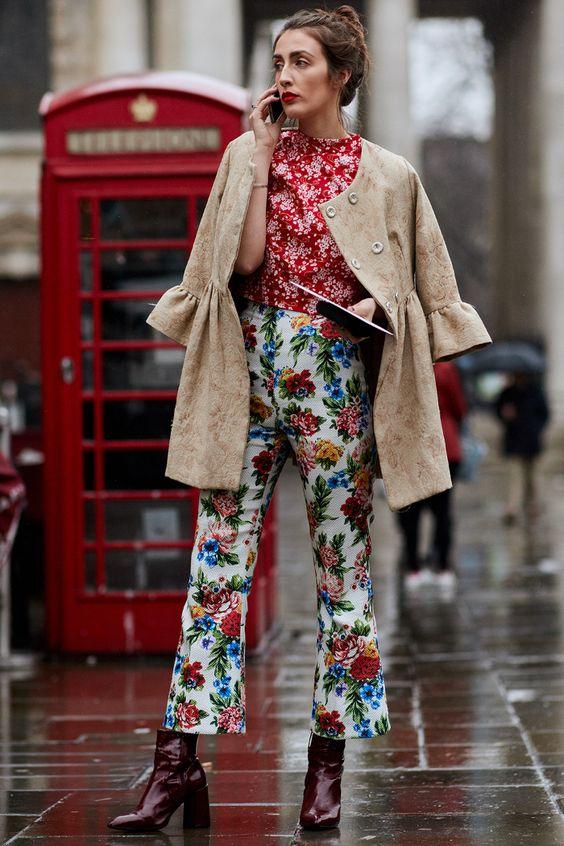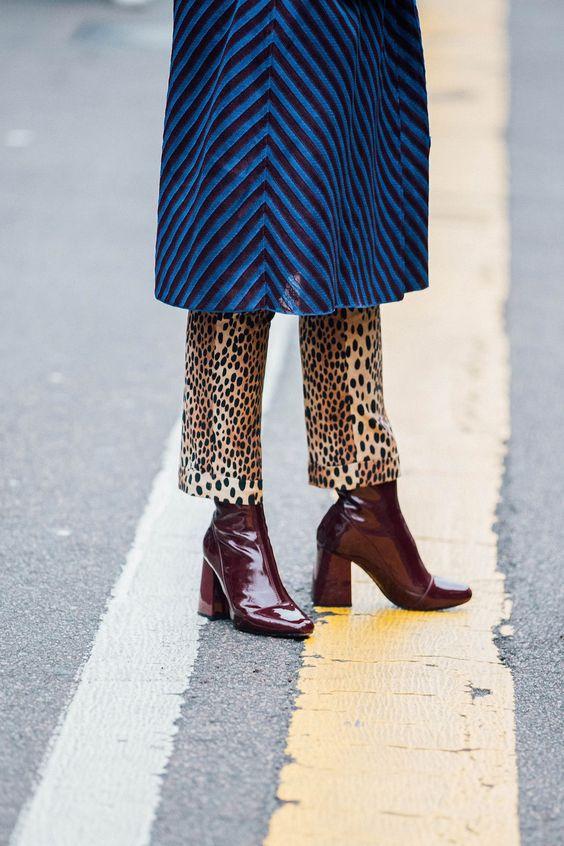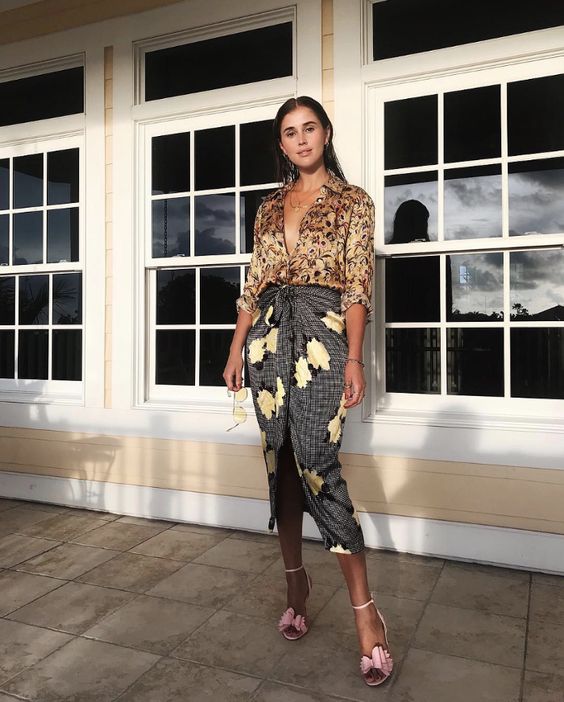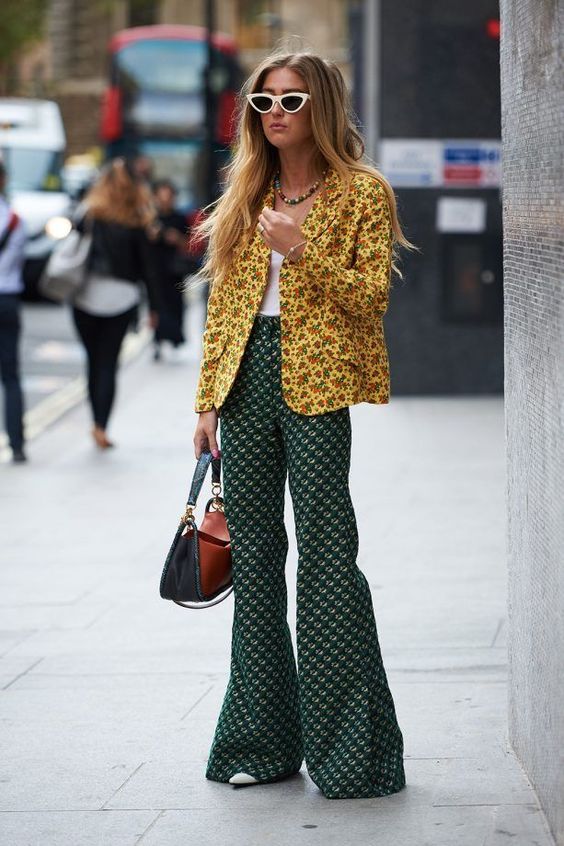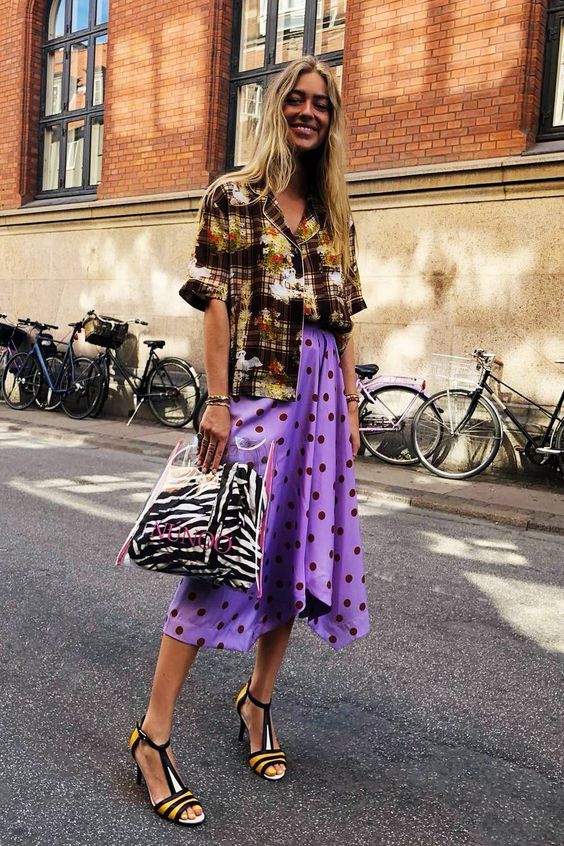 Standout Statement Style to Add to Cart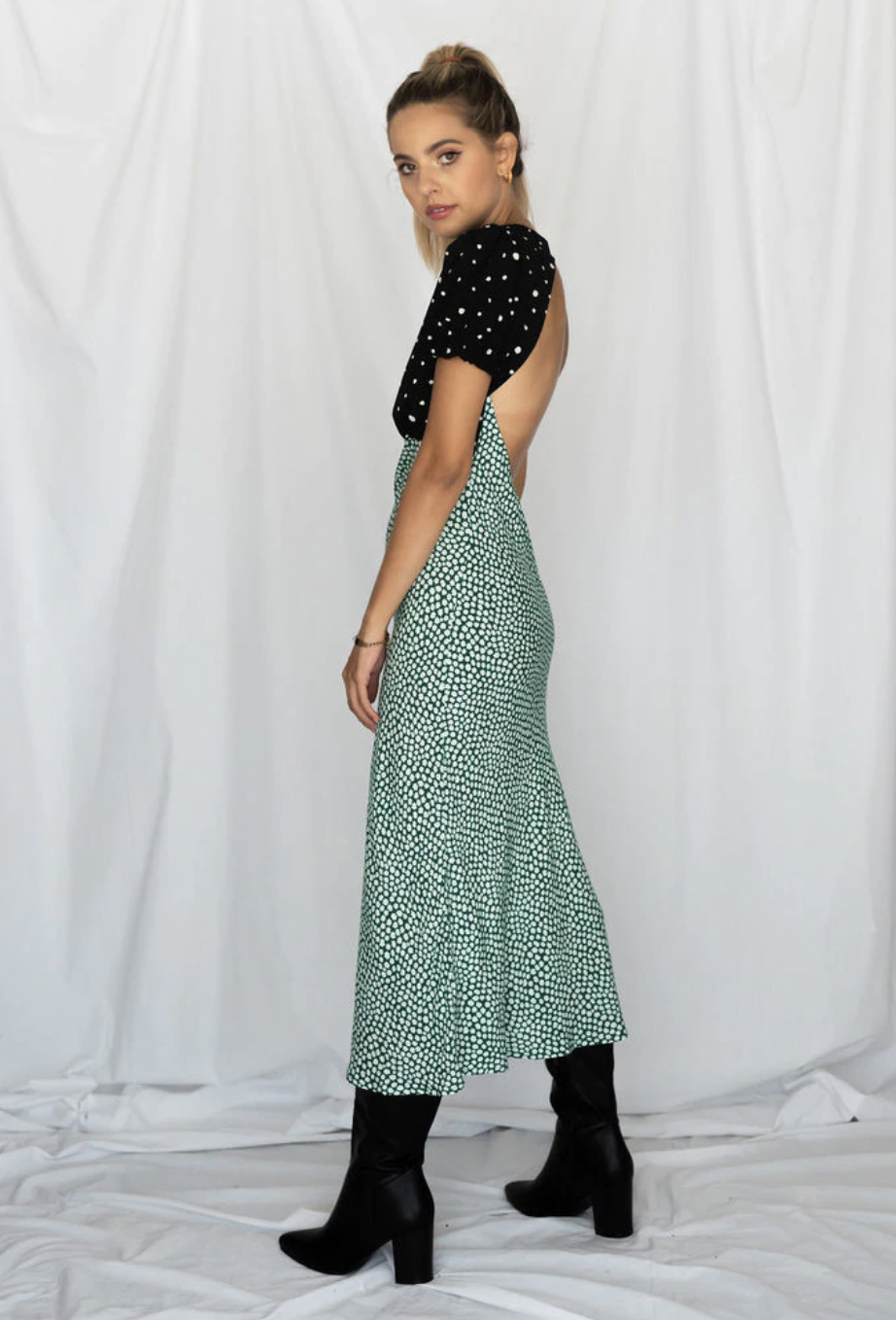 Love the idea of mixed prints but not quite sure how to pull it off? We've found the perfect dress for you. This mixed print dress is the perfect piece to build your "anything goes" style confidence.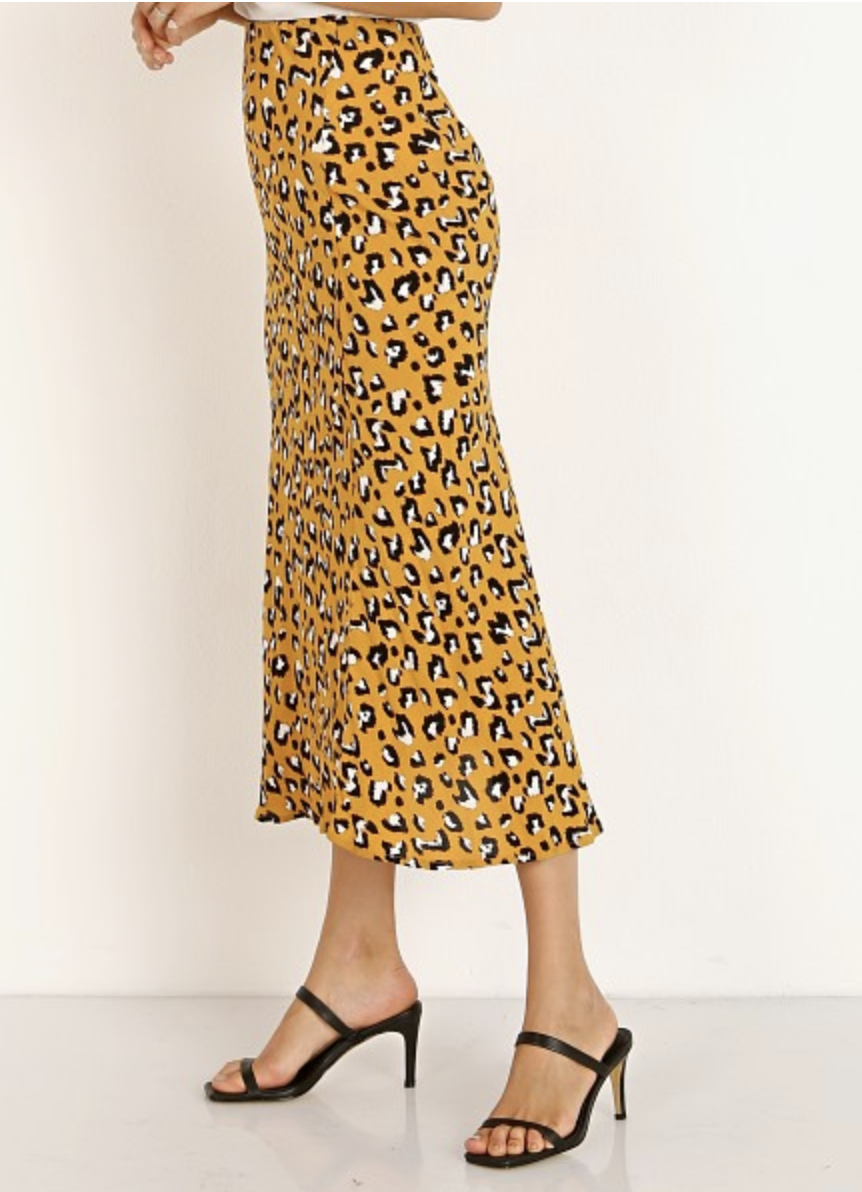 If you've been wondering about the fate of all the leopard pieces you've invested in, the answer is here; leopard is hot as ever! Try mixing this leopard skirt with a bold floral print blouse; my advise-go with rich jewel tones.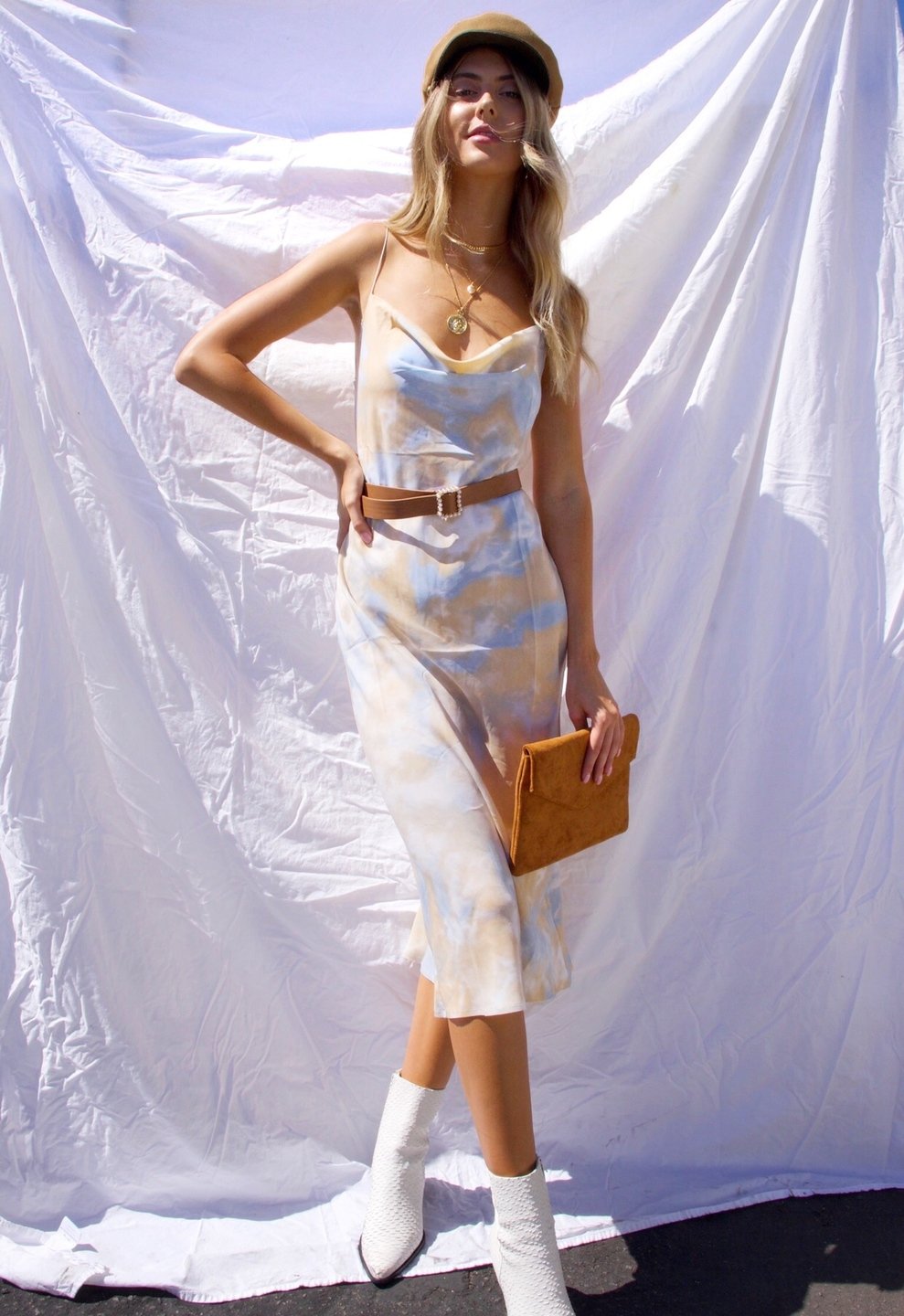 Tie dye has been huge in 2019 and it's going to be even bigger in 2020. Do have fun with your style; pair unexpected outwear and/or shoes.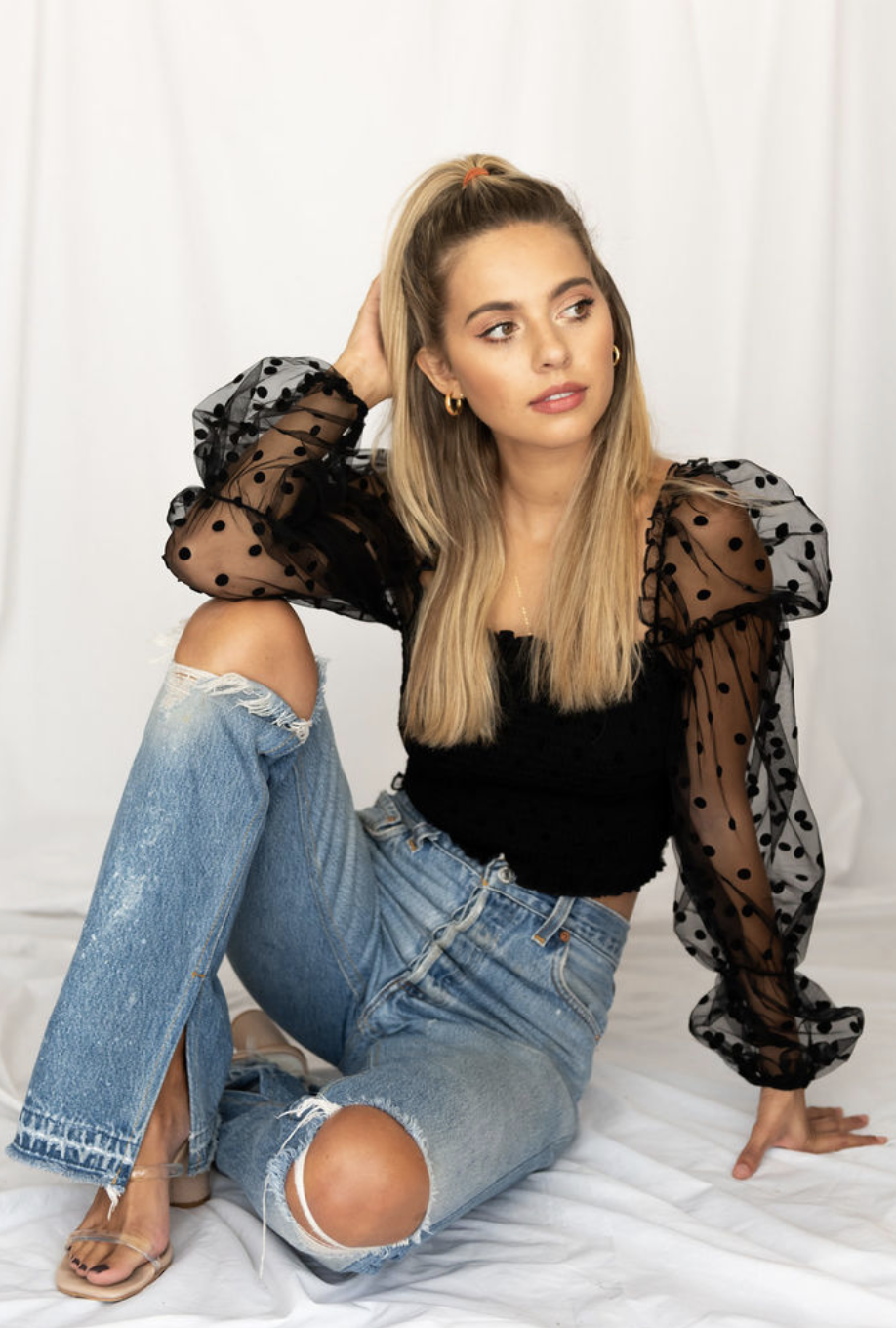 If you love a good black top as much as I do, this one needs to be top of your add-to-cart. Pair this blouse with any printed bottom for a standout outfit for any fashion trailblazer.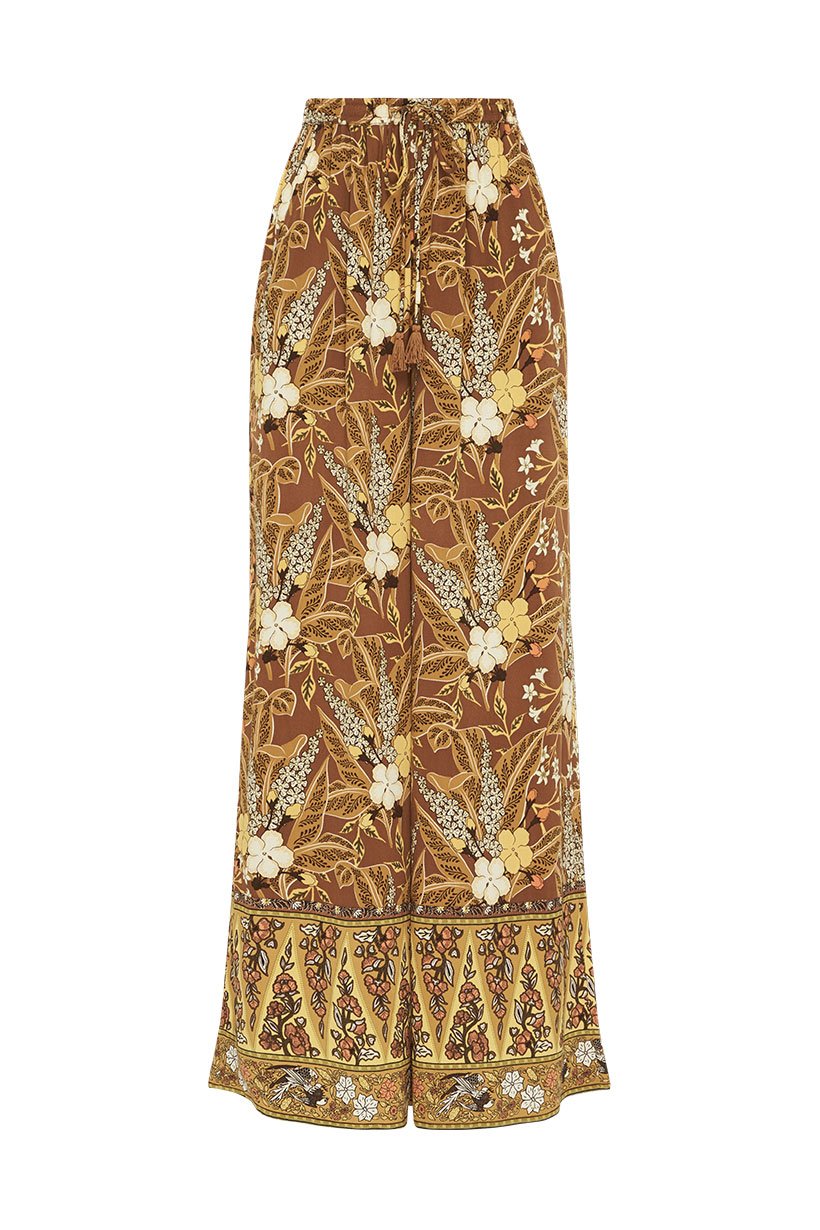 Spell and the Gypsy Bianca Pant $159 via THE SHOP LAGUNA
This dress is a statement all in itself.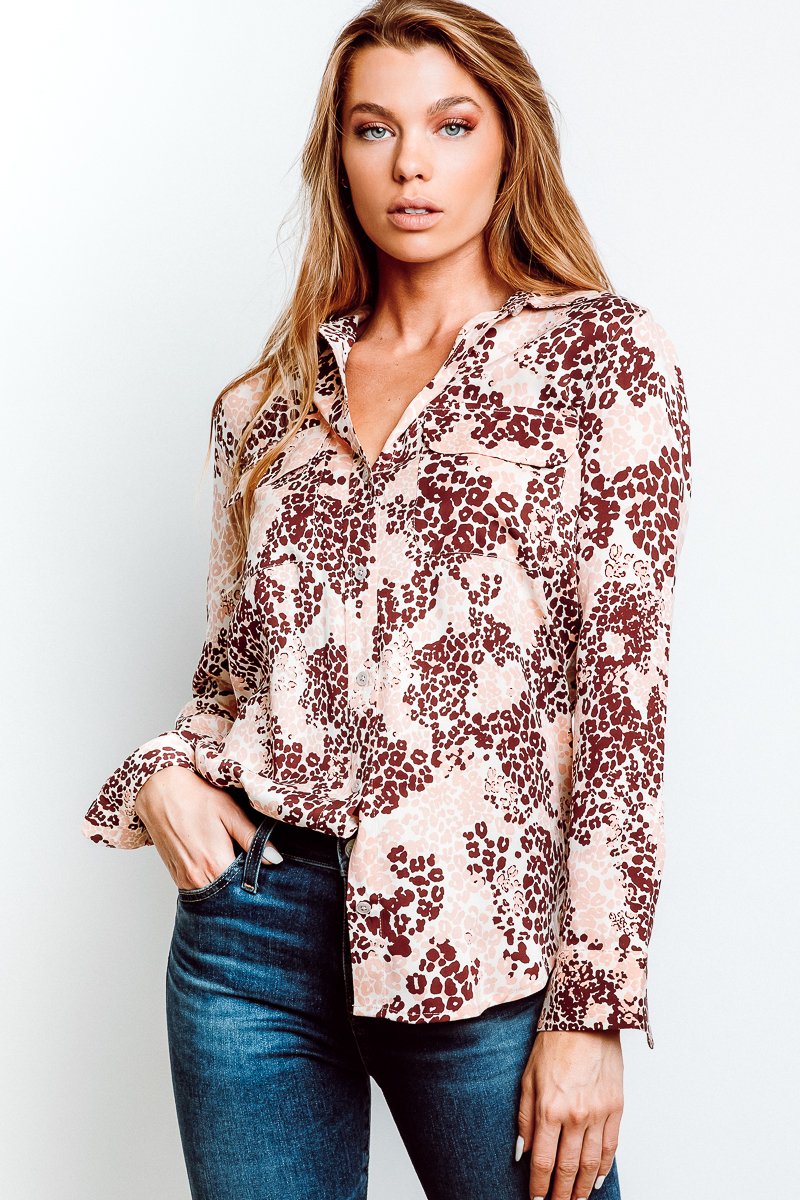 Rethink how to style your favorite printed classics. Give your printed button downs the edge they've been waiting for.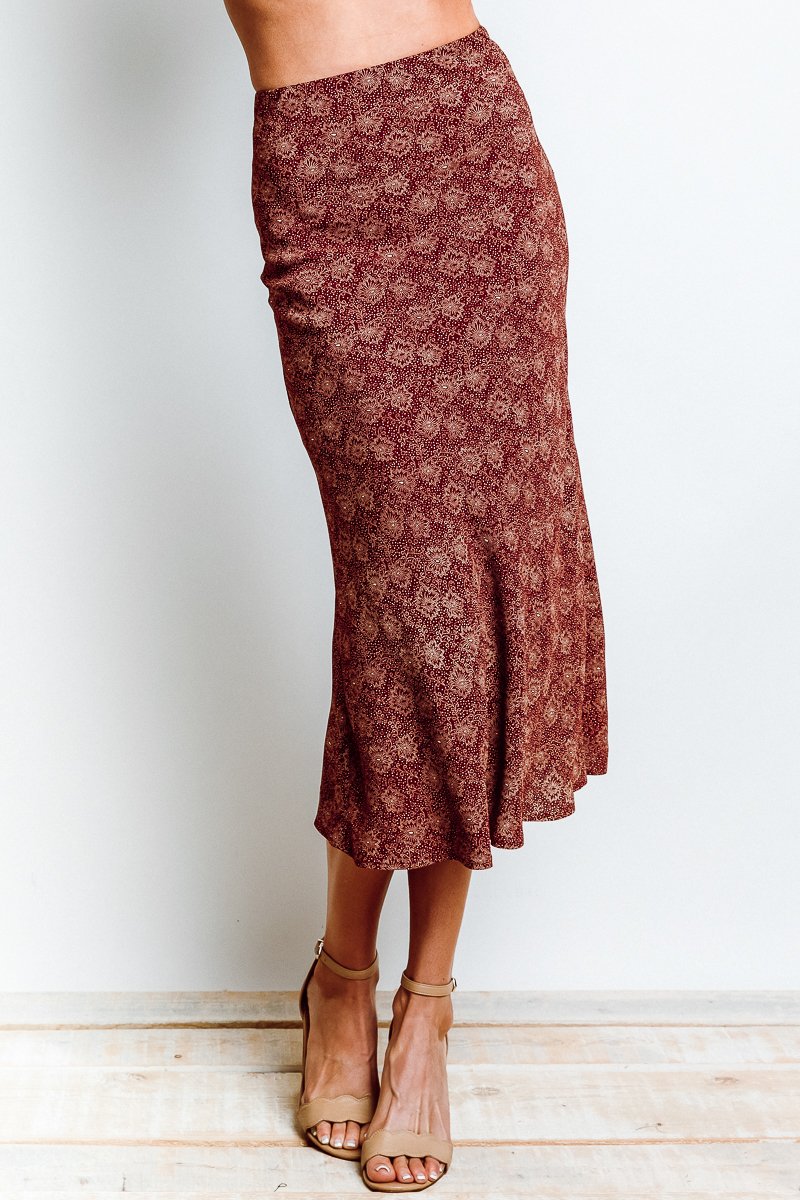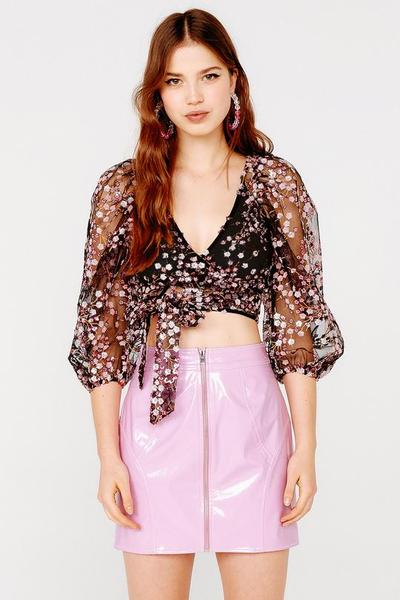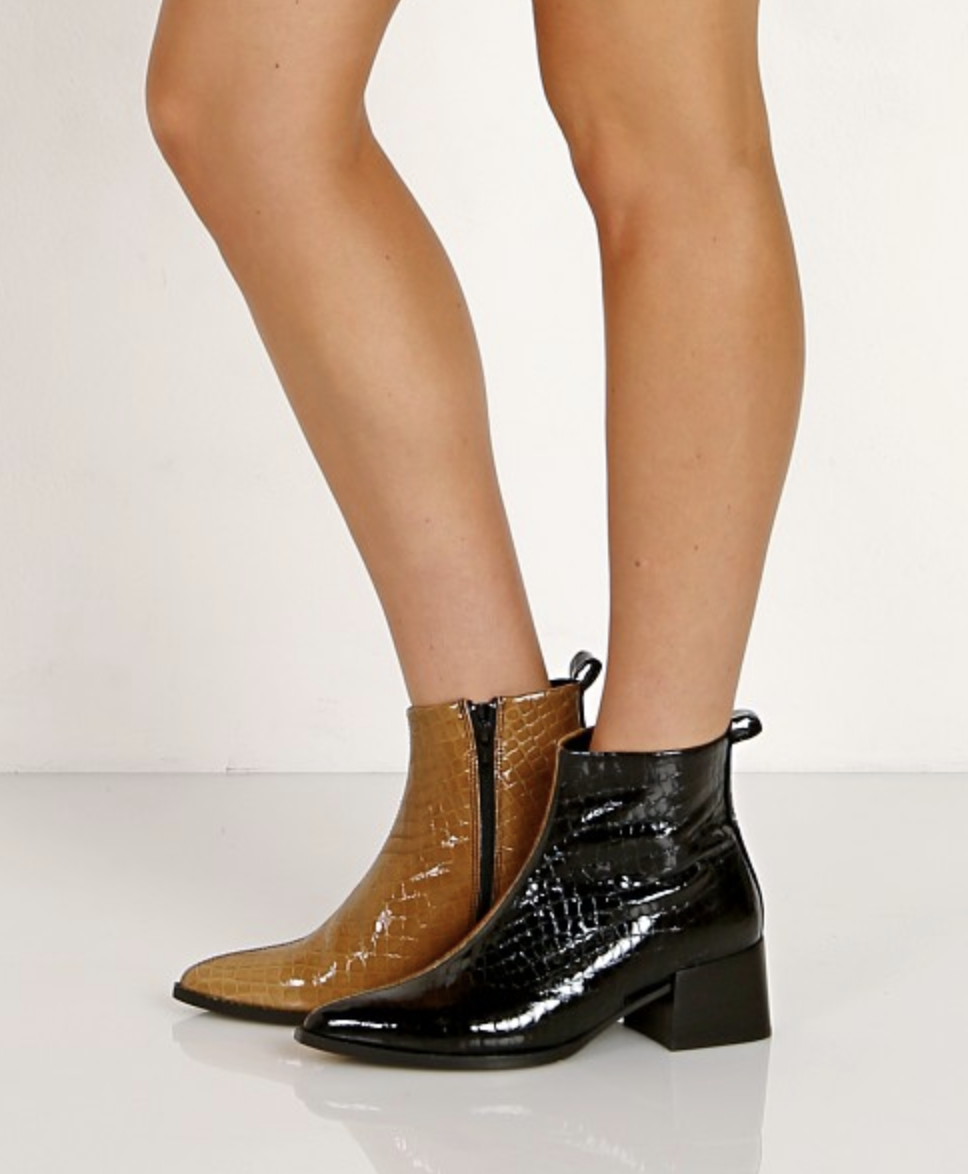 E8 by Missta Elin Boot $180 via LARGO DRIVE
Croc embossed accessories are huge this season!!!!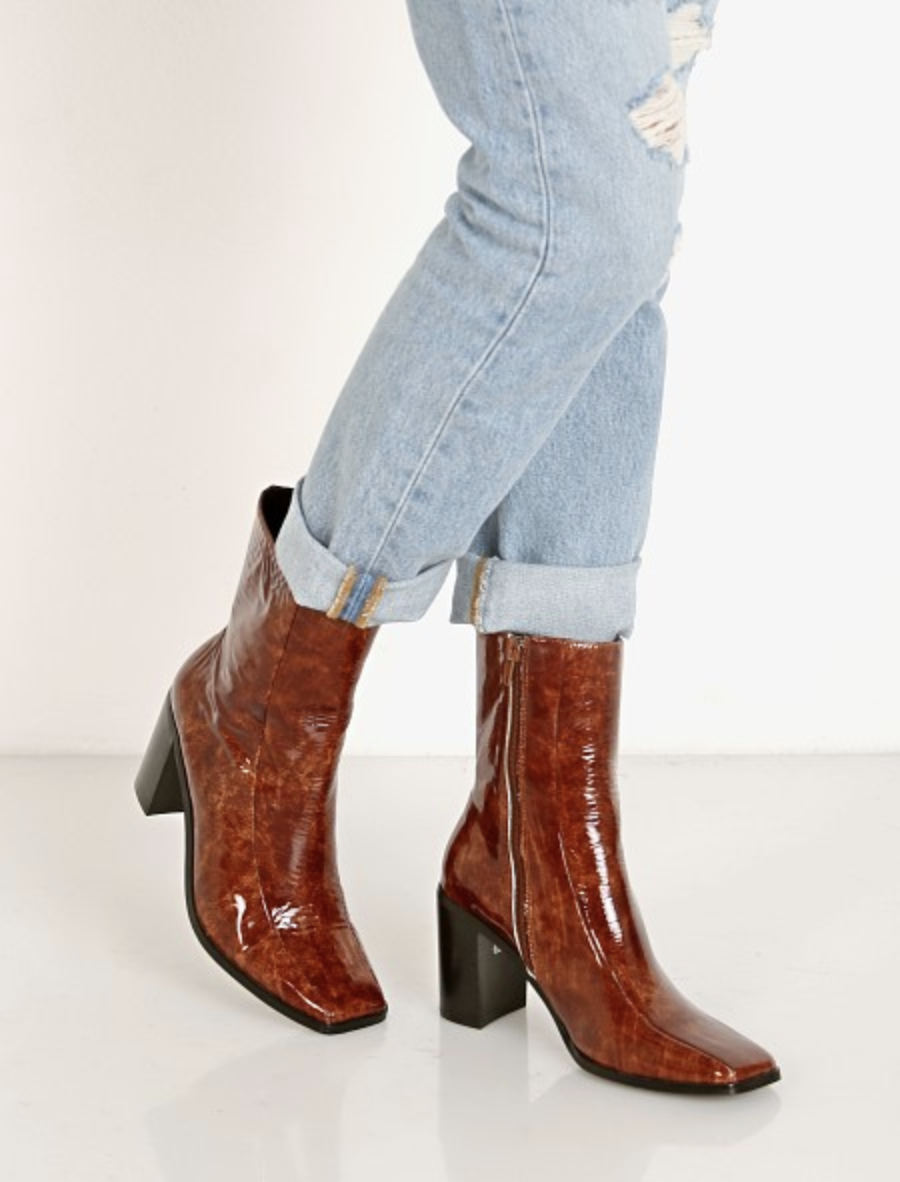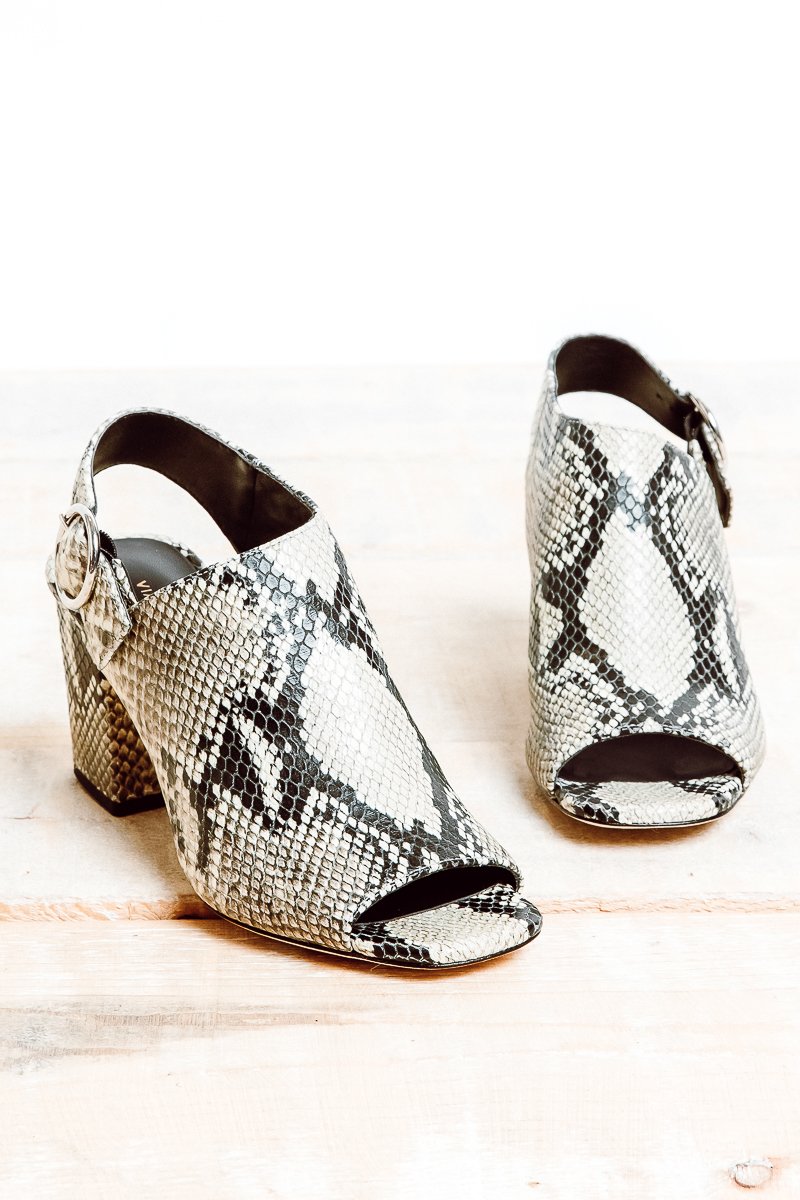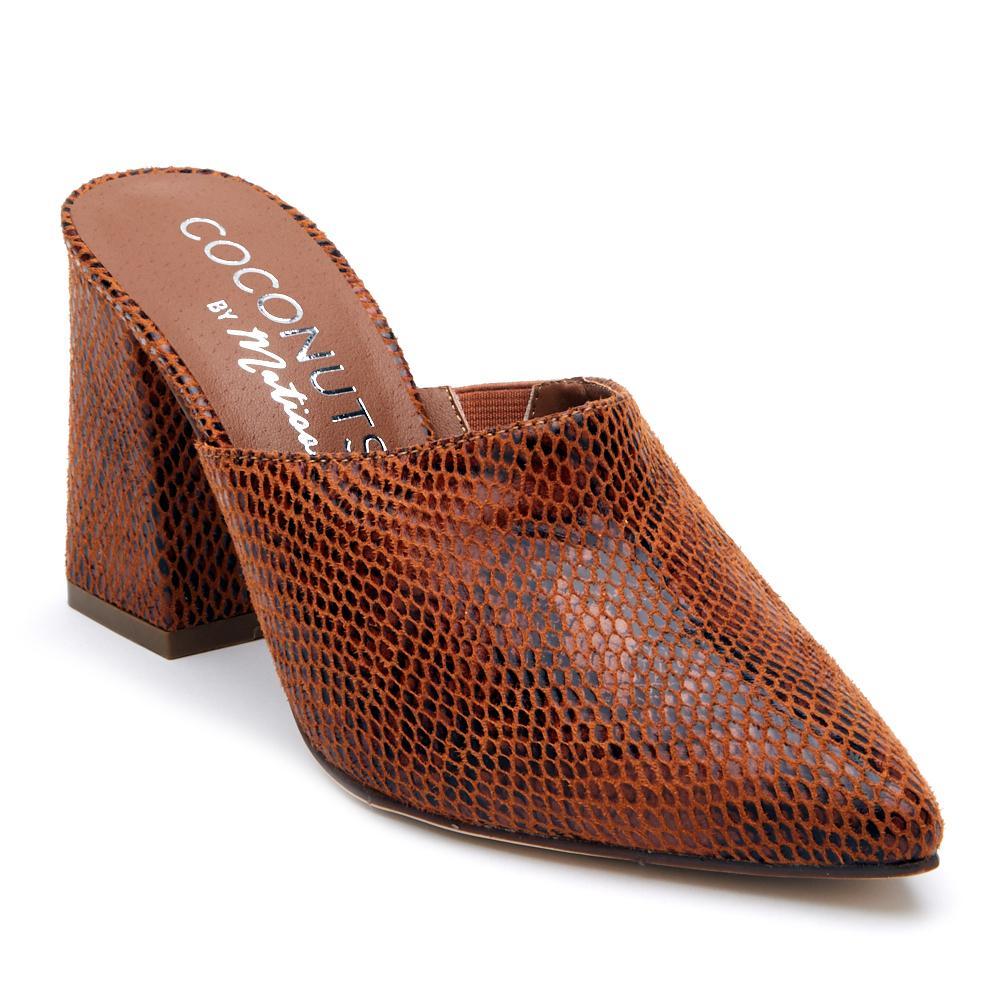 Coconuts by Matisse High Noon Mule $82 via STEVIE SISTER