Ayr Skin Care
All Natural, Holistic Skin Care
This one goes out to all my ladies with sensitive skin! Because I know I'm not the only one! Finding the right skincare can be complicated for any skin type; but fall into that 'sensitive skin' category and you're in a whole other ball park. On top of the fact that there are so many products on the market (both amazing, and not so much); So how are you supposed to know which one is going to work best for you? I don't have all the answers but AYR Skin Care is the place to start.
Healthy Skin. Beautiful You.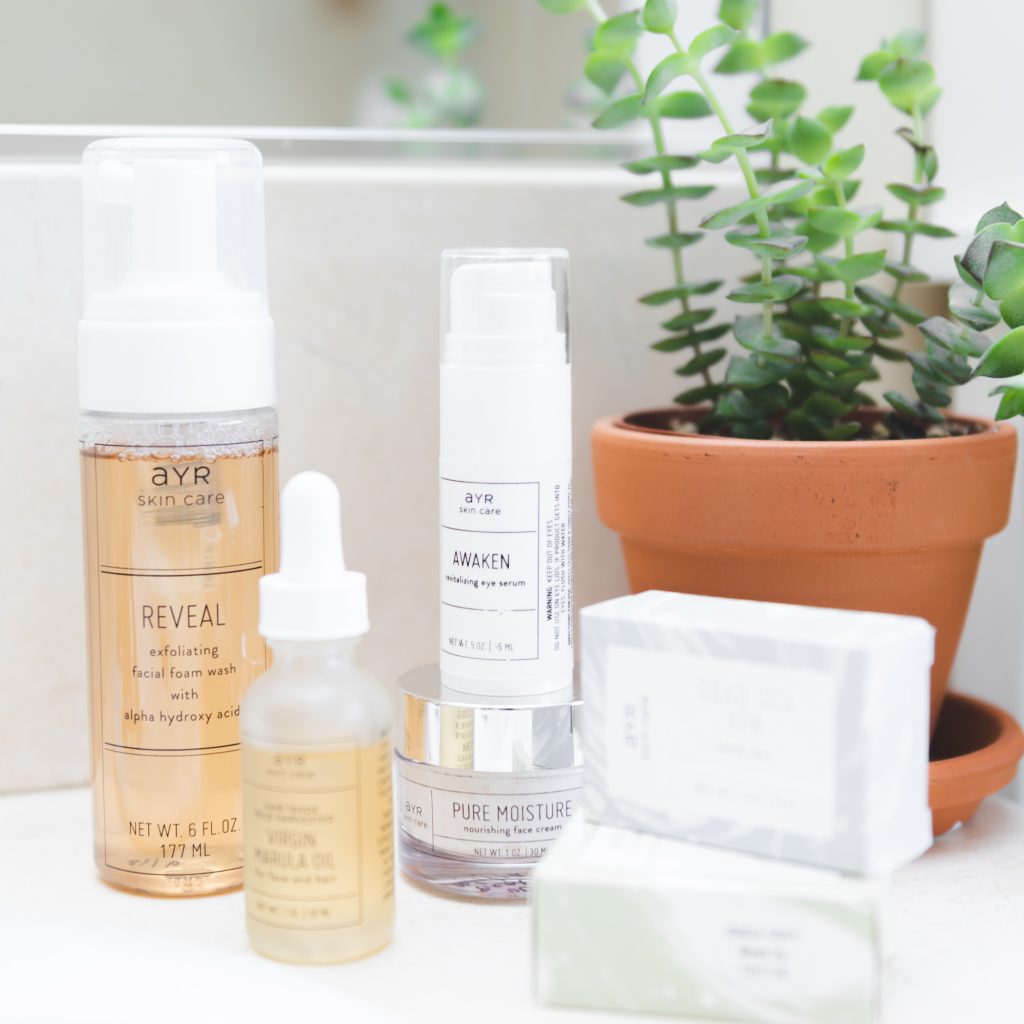 Non Irritating, non Toxic, All Natural, Made right here in Southern California… Are you sold yet? Don't worry my non sensitive skin babes, this skin care is formulated for all skin types, just created with sensitive skin in mind.
I happen to have very sensitive skin, so when I came across Ayr I was super excited to try. Not only because they take a holistic approach to skin care, use natural ingredients like rosehip & rose seed oil, dead sea mineral, vitamin E, & more; but also because they are a local company, made right here in San Juan Capistrano. And you know we're all about all things small business.
So lets get to the good stuff.. the products! Is it just me or is opening a box full of skin care not the best? While I could ramble on about every single product, I'll stick to highlighting a few of my favorites.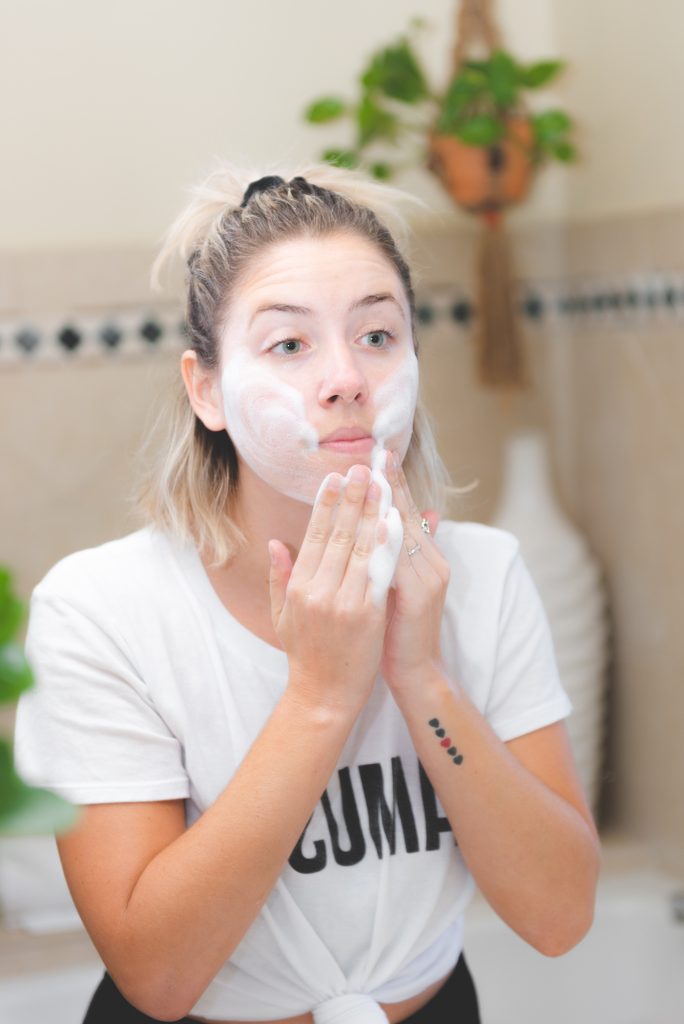 Exfoliating is an important step in any skin care routine. The process of exfoliating helps to remove the excess dead skin cells that your regular face wash wont get. But again, with sensitive skin you have to be sure the exfoliant wont be too harsh and leave your skin irritated. AYR's Reveal Facial wash uses natural fruit acids as well as alpha hydroxy acids to gently exfoliate. It leaves my skin feeling clean, smooth, even moisturized, and never irritated! I like to use this a few times a weeks to get a really deep clean.
I have to admit, I never used much facial oil on my skin. With sensitive skin I never thought putting oil on it sounded like a good idea. But facial oils, especially all natural ones, can be extremely beneficial. After using Ayr's Marula oil, I am hooked! It's light weight, leaves my skin feeling moisturized without being greasy at all, and has even helped reduce redness. I use it on my skin morning and night.  BONUS It's great for your hair too!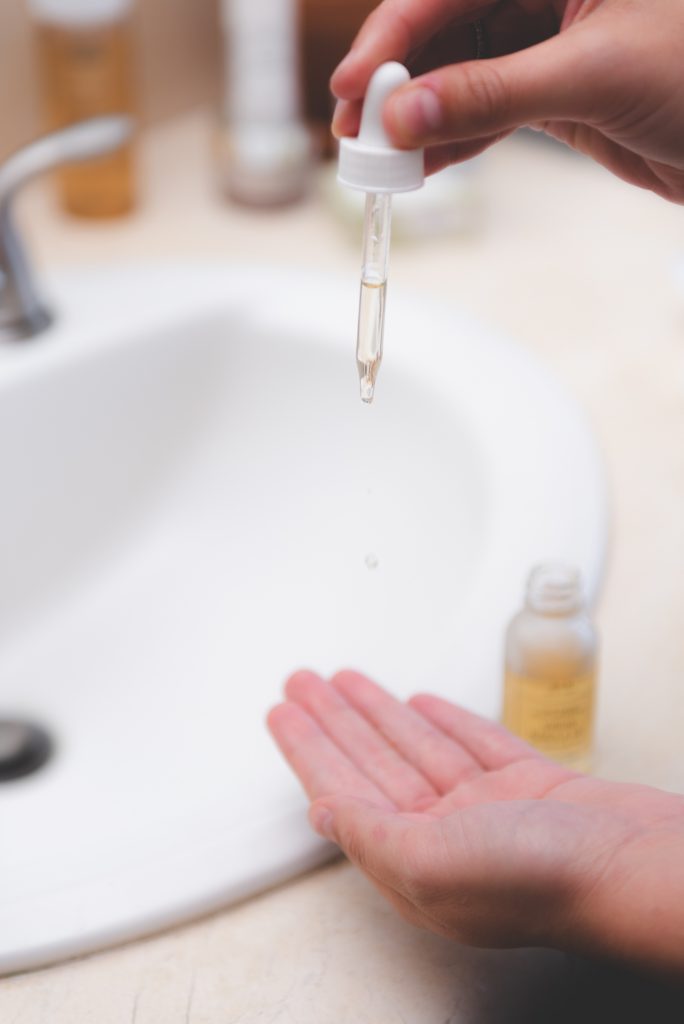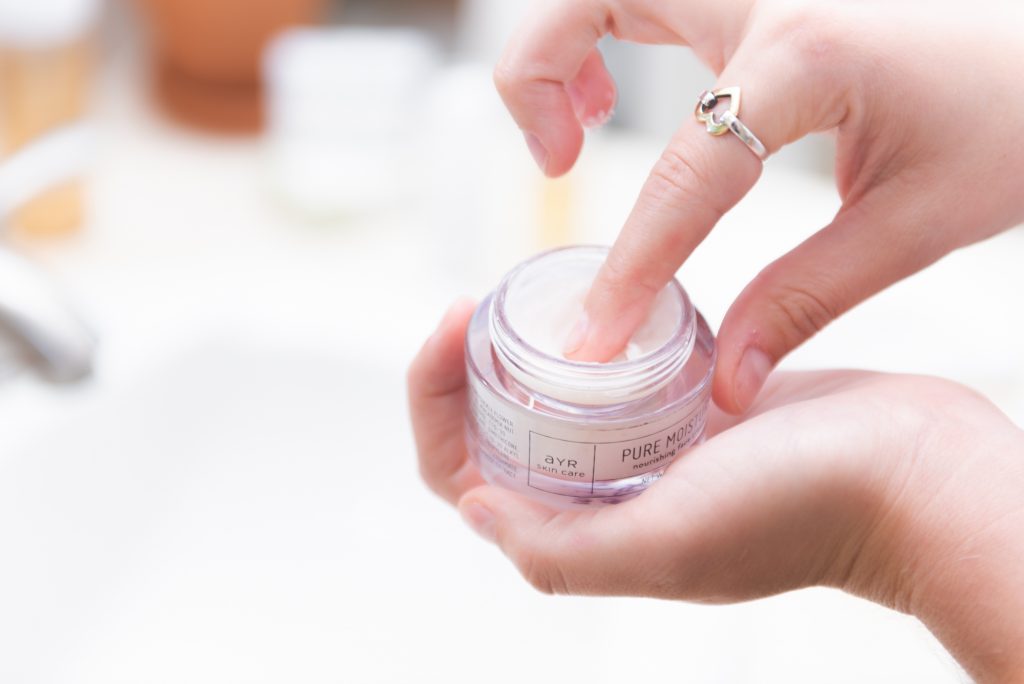 One of the most important things for me when looking for a daily facial moisturizer is finding a product that works well under my makeup. I want something that does the job without being too heavy or leaving my skin feeling and/or looking greasy. And I found it with AYR's Pure Moisture. At first touch it's thick and creamy; but once you apply it to your skin, it goes on so light weight, leaves your skin feeling smooth and moisturizing and works perfect under my makeup. One of the other things I love about AYR's skin care line is that you can find expiration dates for almost all their products. Because their ingredients are all natural, they do have a shelf life. And those expiration dates prove their not using a bunch of preservatives in their products.
These are just a few of my favorite products from the AYR skin care line but it doesn't stop here of course! They offer other facial care products as well as many all natural body care products. So if you're looking for a change in your skin care routine, whether you have sensitive skin or otherwise, you can find their entire list of Products right HERE!