A Serious Style Update
Maxi Denim Skirt
A maxi denim skirt and should pad white tee is my new summer 2023 uniform! You know I'm not ditching my beloved bodysuits and trend denim all together. But seriously, I'm loving this updated "jeans and tee" look. The denim maxi shirt is a trend you're going to see on you favorite influencers, stylish friends and celebrity it girls. This is a must DO! Really does it take any real convincing that you need to add this hot piece of denim to your collection of favorite jeans? I didn't think so! If you're on the fence about this trend. There are 5 looks that will make you, all in!
More looks to get you inspired to wear your denim maxi skirt….
For all you minimalist who can't enough simplicity, this is another great way to wear your wardrobe essentials with a trending item. This is a minimal outfit that is anything but boring.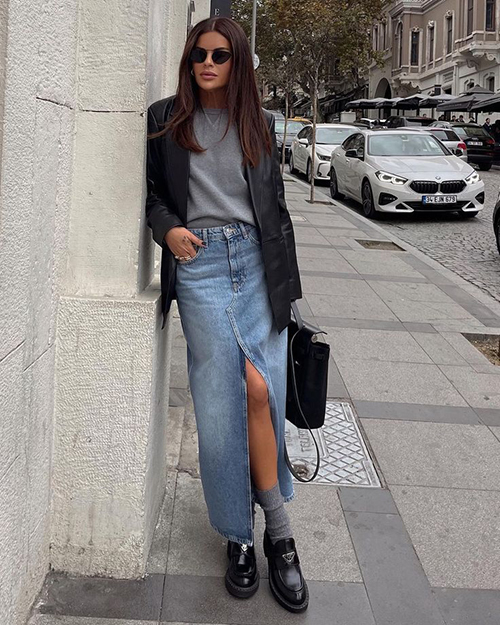 Ready to add a little subtle color? Of course you are! Next time you wear your denim maxi skirt trade out your black blazer and loafers for a soft subtle color blazer with pumps or heels.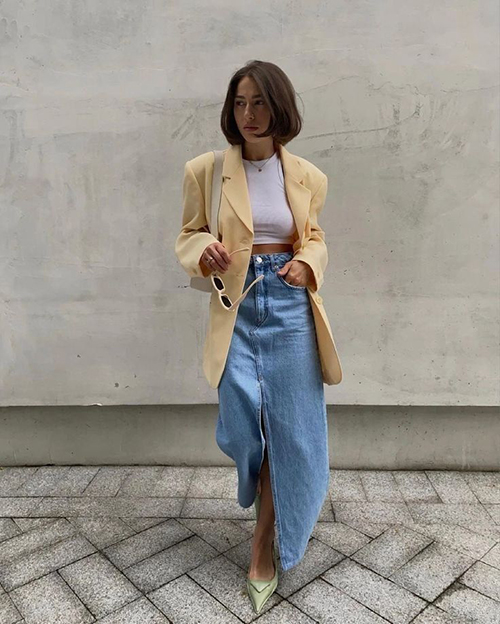 I'm loving more simple denim skirt outfit ideas that anyone can wear. These first three outfit ideas are proof it's just as easy to style a denim maxi skirt as your favorite pair of jeans.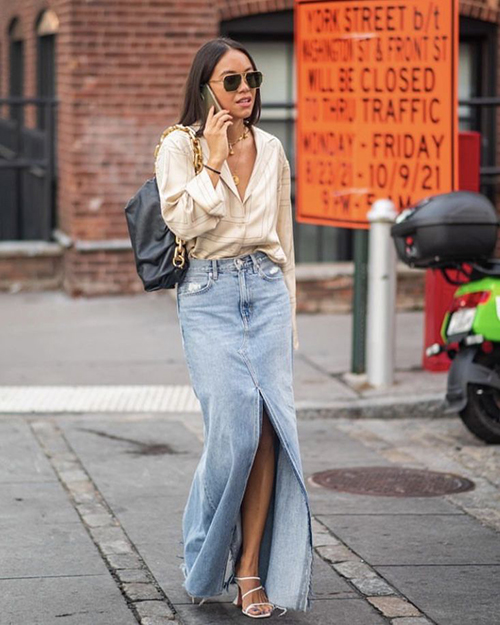 Do you like to play around with denim on denim? I do! This look is everything you need to see to show you that denim on denim can be oh so street. I'm loving this edgy denim on denim look.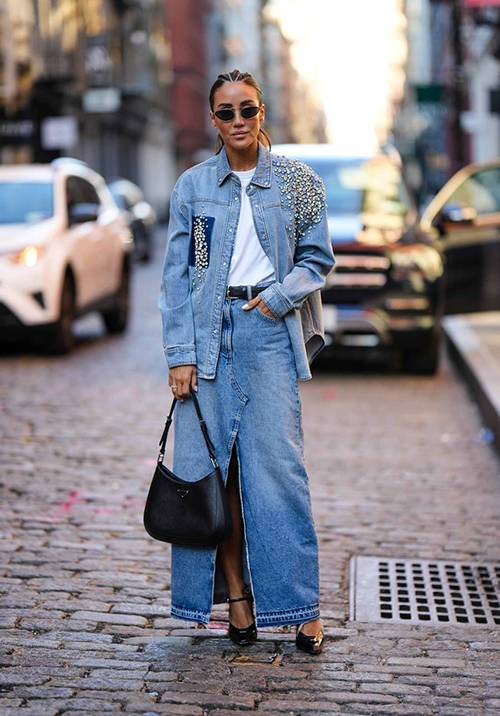 Ok this might be my favorite! I'm a sucker for all moto jackets. I think they add an edge to any look.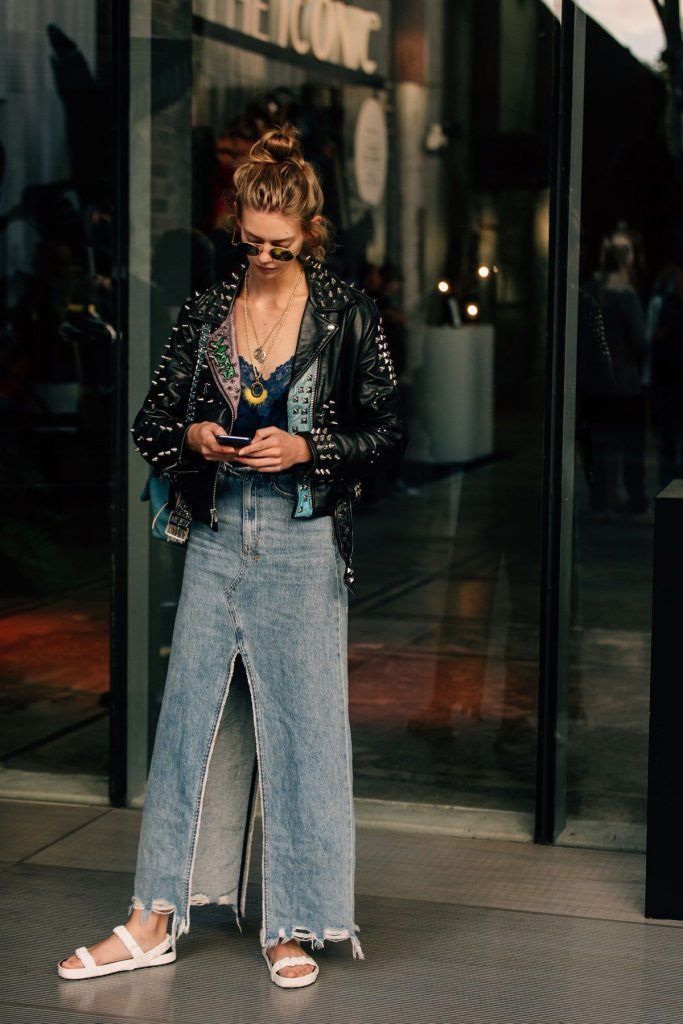 All images sourced via Pinterest