Fall Floral Outfits + Trends
Fall floral outfits are a season style staple fashion babes have fully embrace each and every fall/winter season. And this Fall season is no different. Updating tried and true go-to looks is an important part of evolving one's style. More often than not it's subtle changes that can instantly update a look. A simple change of shoe, style of jacket, or silhouette is all we need to freshen up our style.
Knowing the trends is about getting fresh ideas on how to wear clothes; it does not and should not be about buying the next big thing. Sure, we all want to add to cool new piece to our wardrobe, but be selective. Not all trends are created equal. Some trends are here today gone tomorrow and you're left with pieces you don't like, and money waisted. And no one likes that at all.
Try Trousers
Trousers are trending this season; trousers themselves aren't really a trend but trouser outfits are trending. So instead of wearing your floral top with your jeans try it with a pair of trousers. I'm sure you have a few pairs hanging around in your closet. Another big trend is wrapping laces around the bottom of your trousers, giving them a different silhouette. We've incorporated both these trends to show you styling has more to do with updating a look than the clothing itself.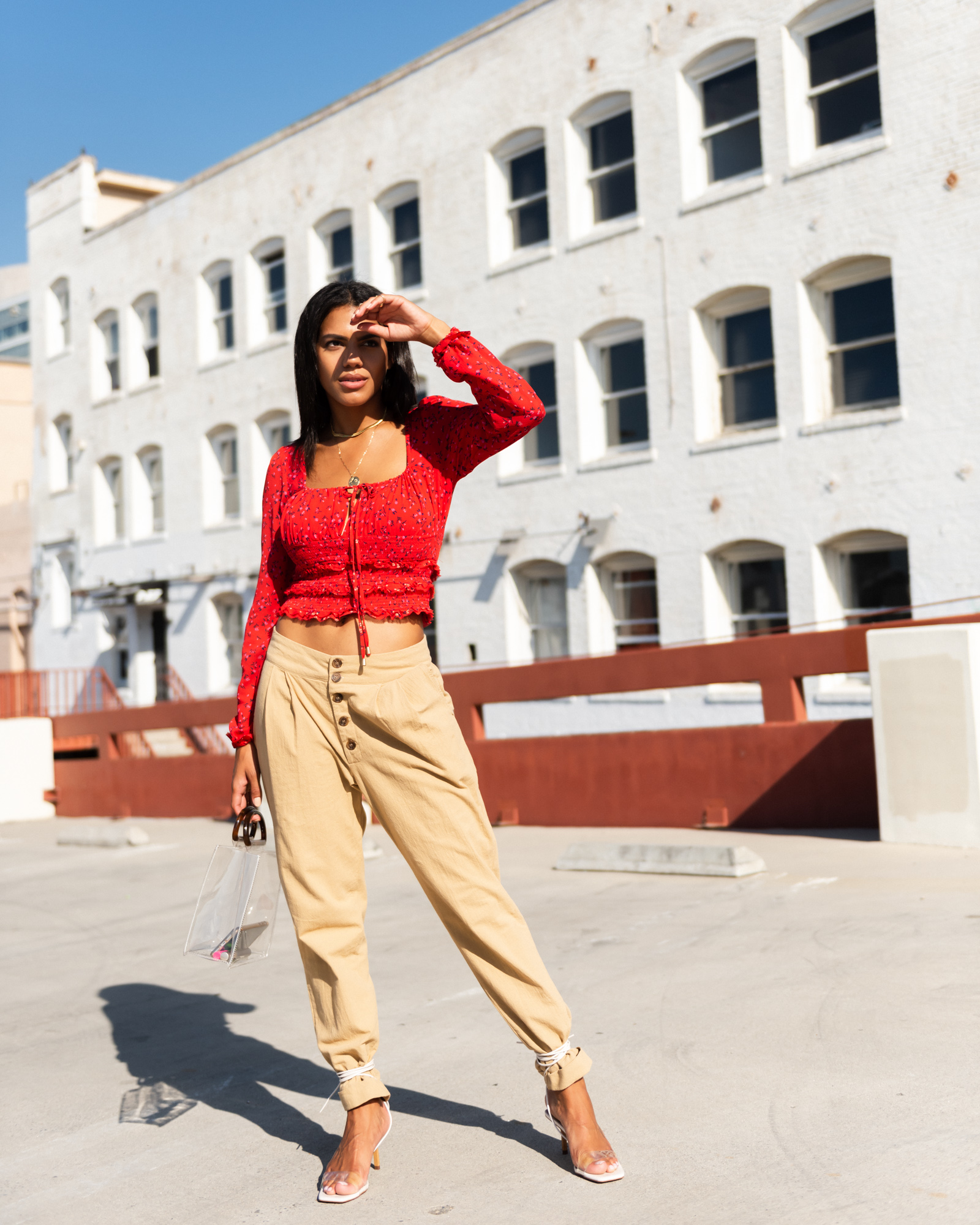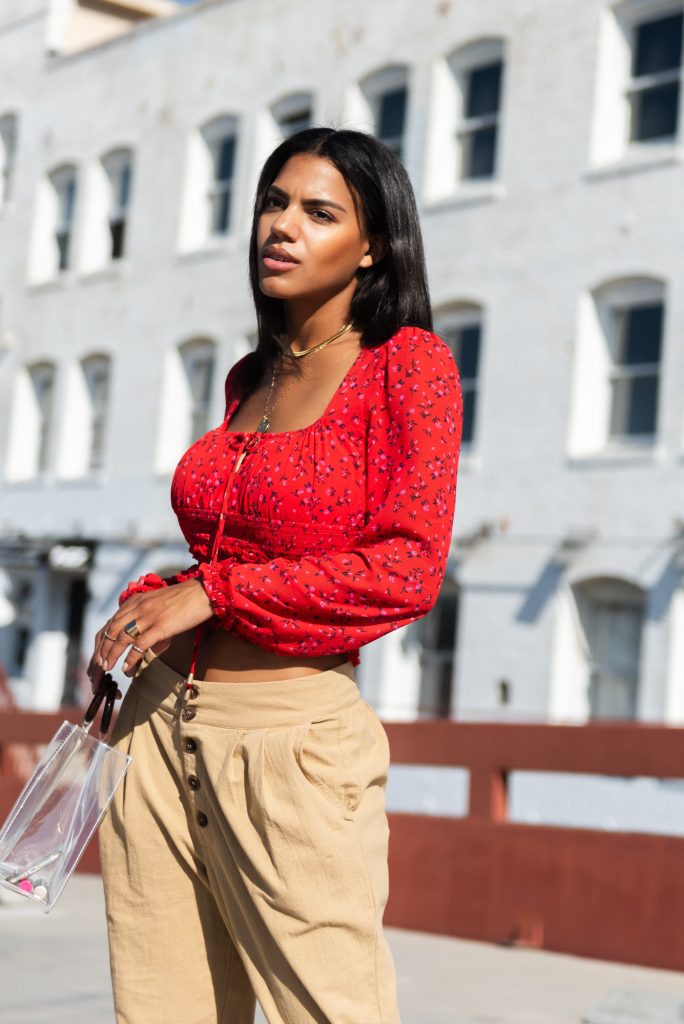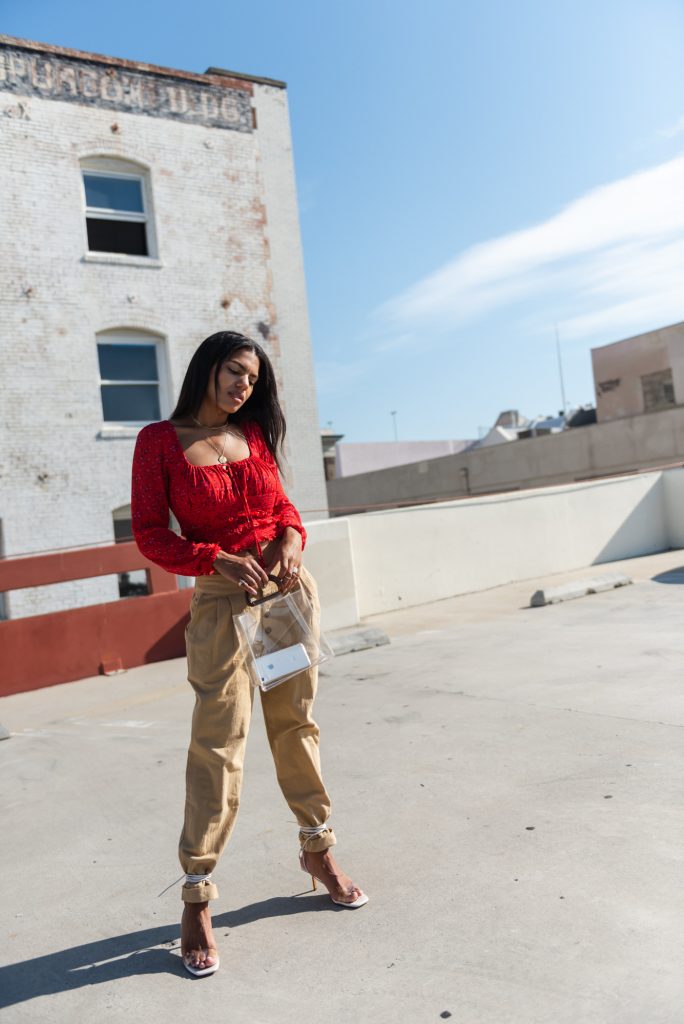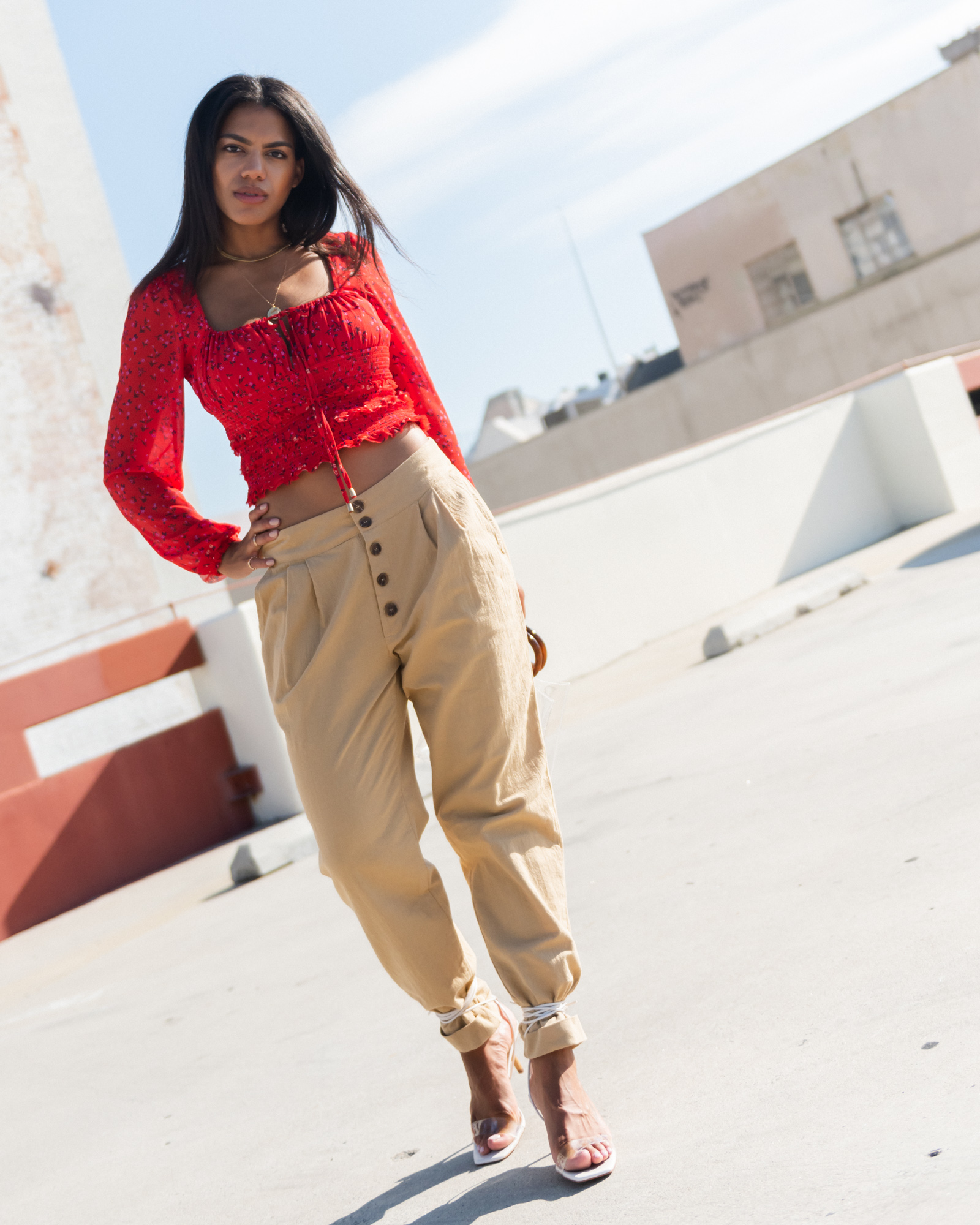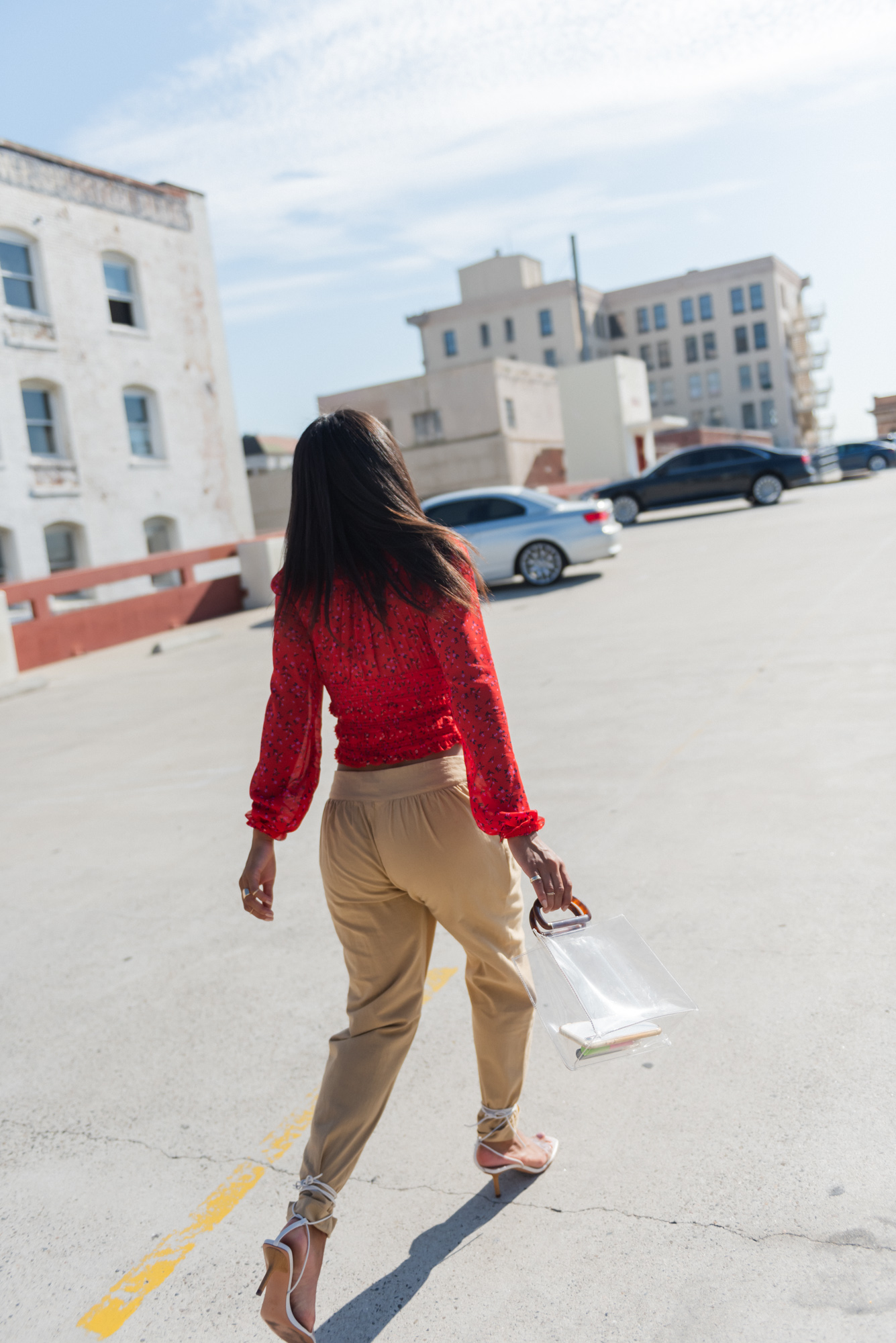 Barely There "Naked" Shoes
The idea that there is something "trending" about this go-to outfit idea makes me laugh a little. Because let's face it, everyone from 21 to 61 wears button downs with jeans. But it's the trending simple shoe that gives this go-to year round outfit a fresh look.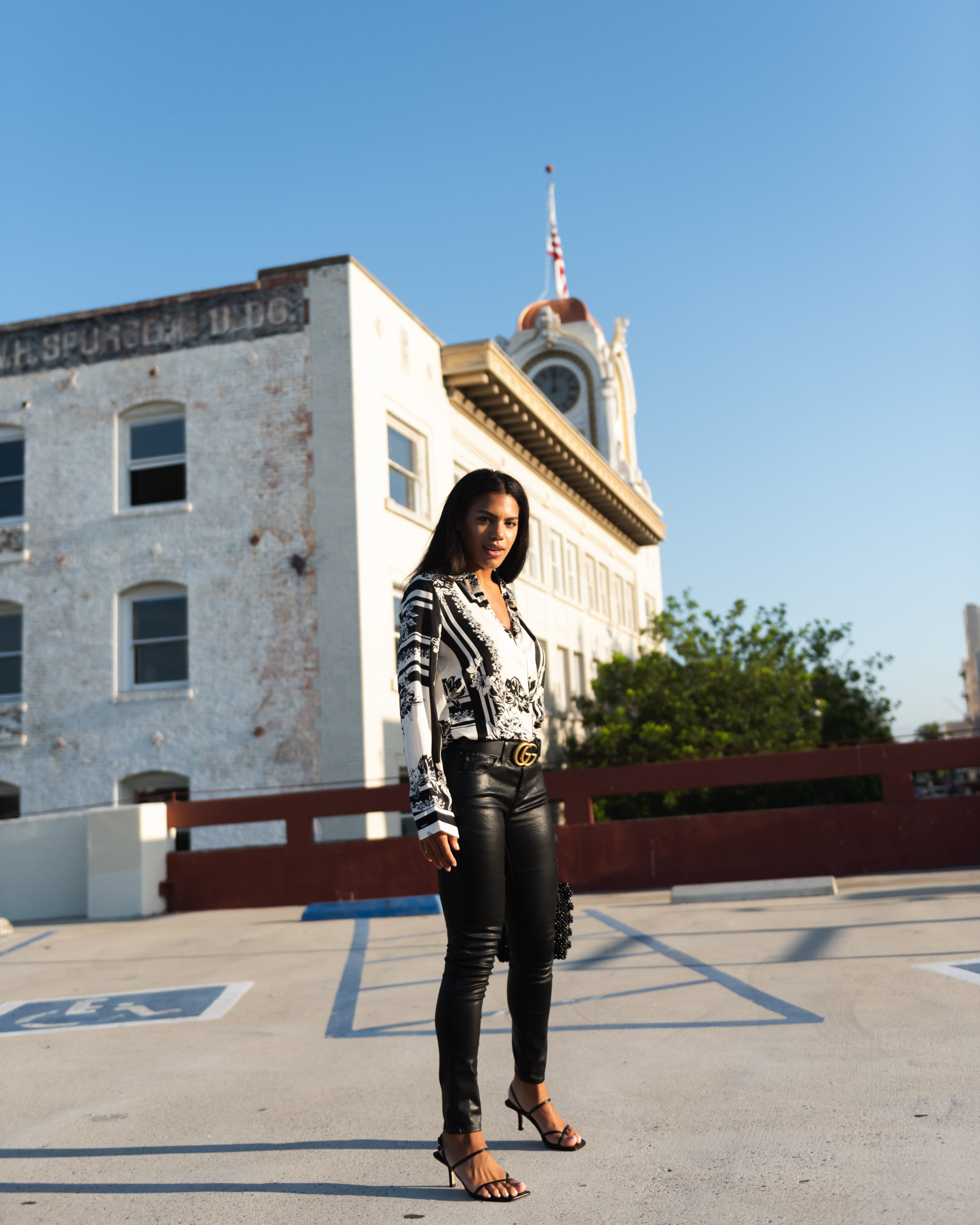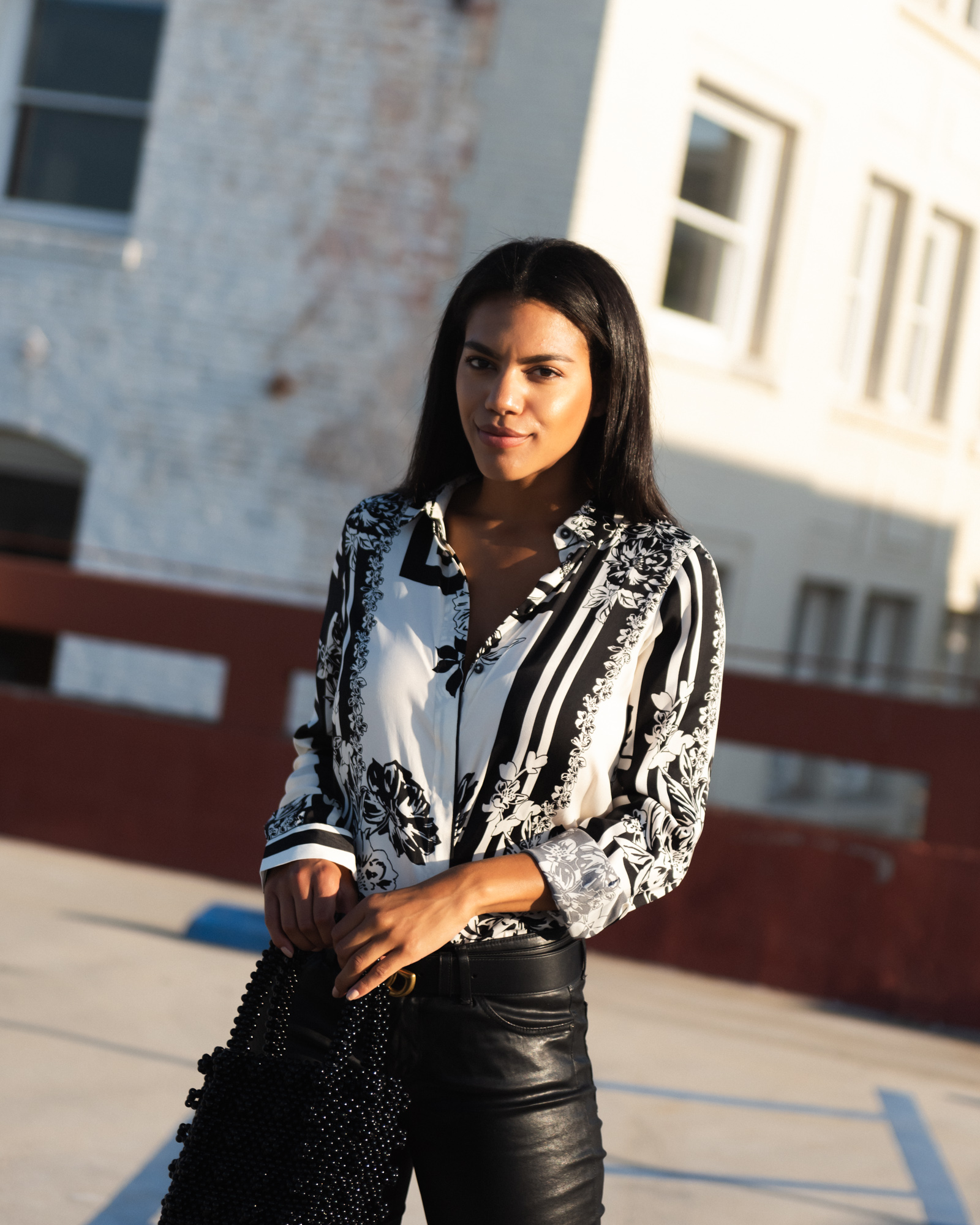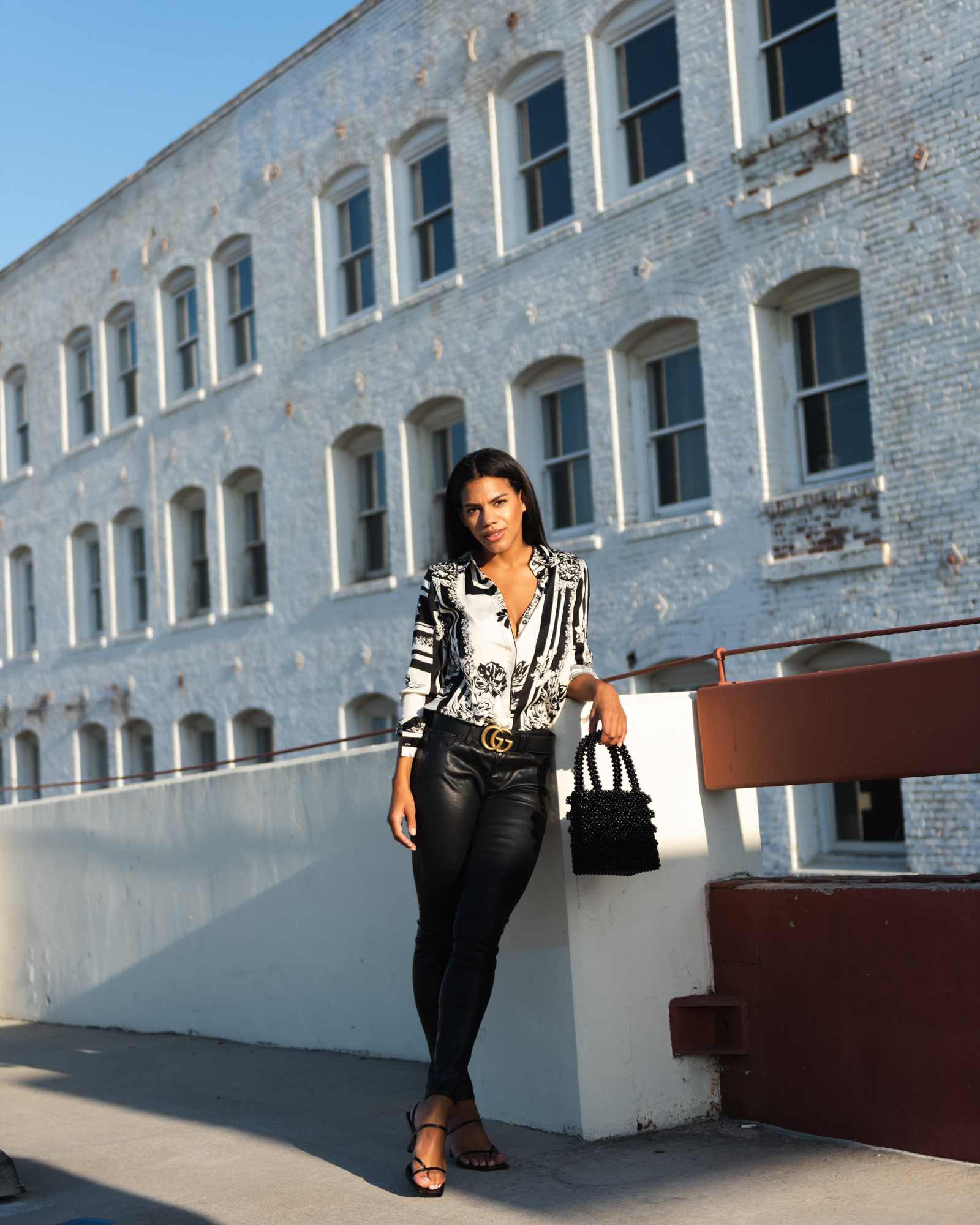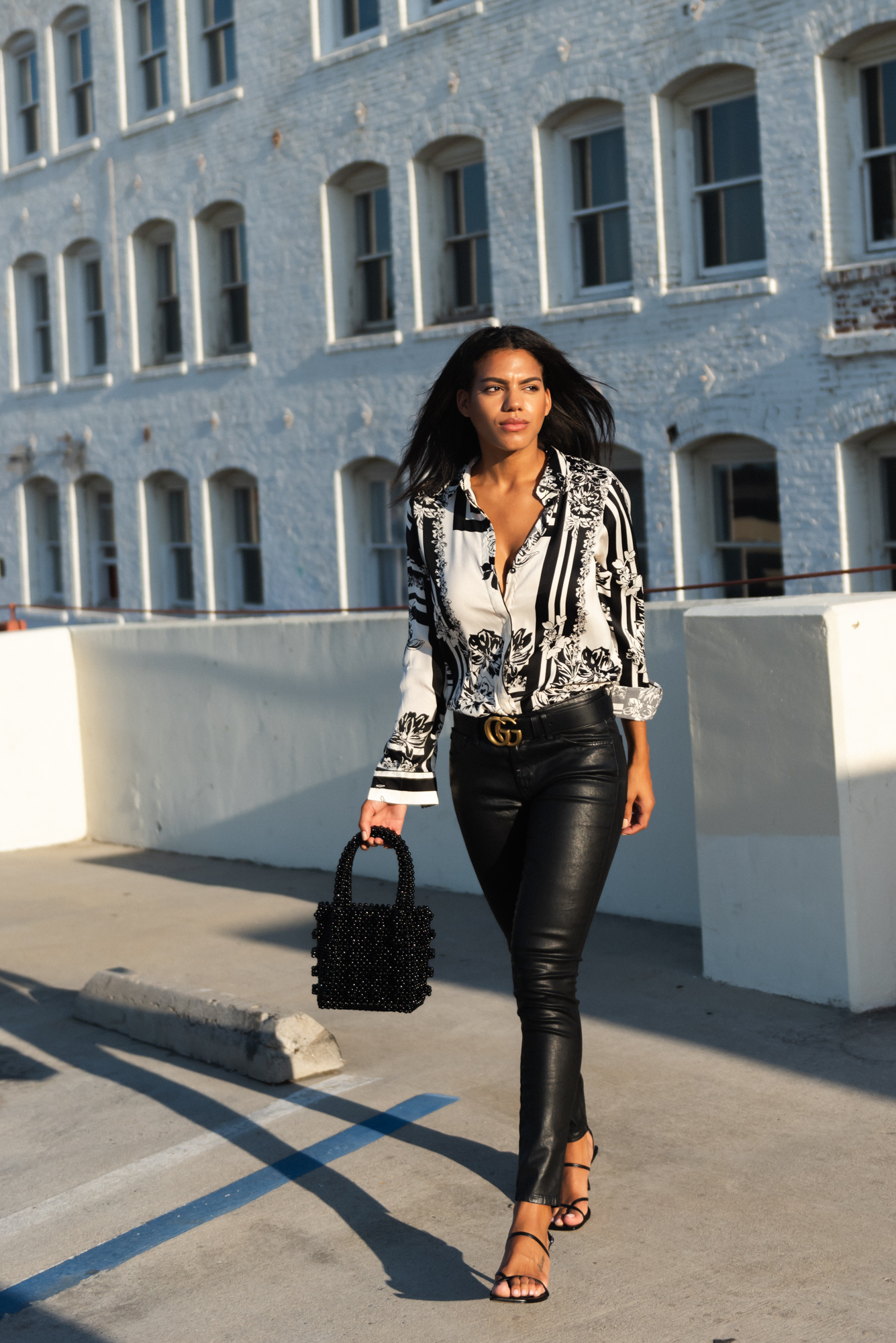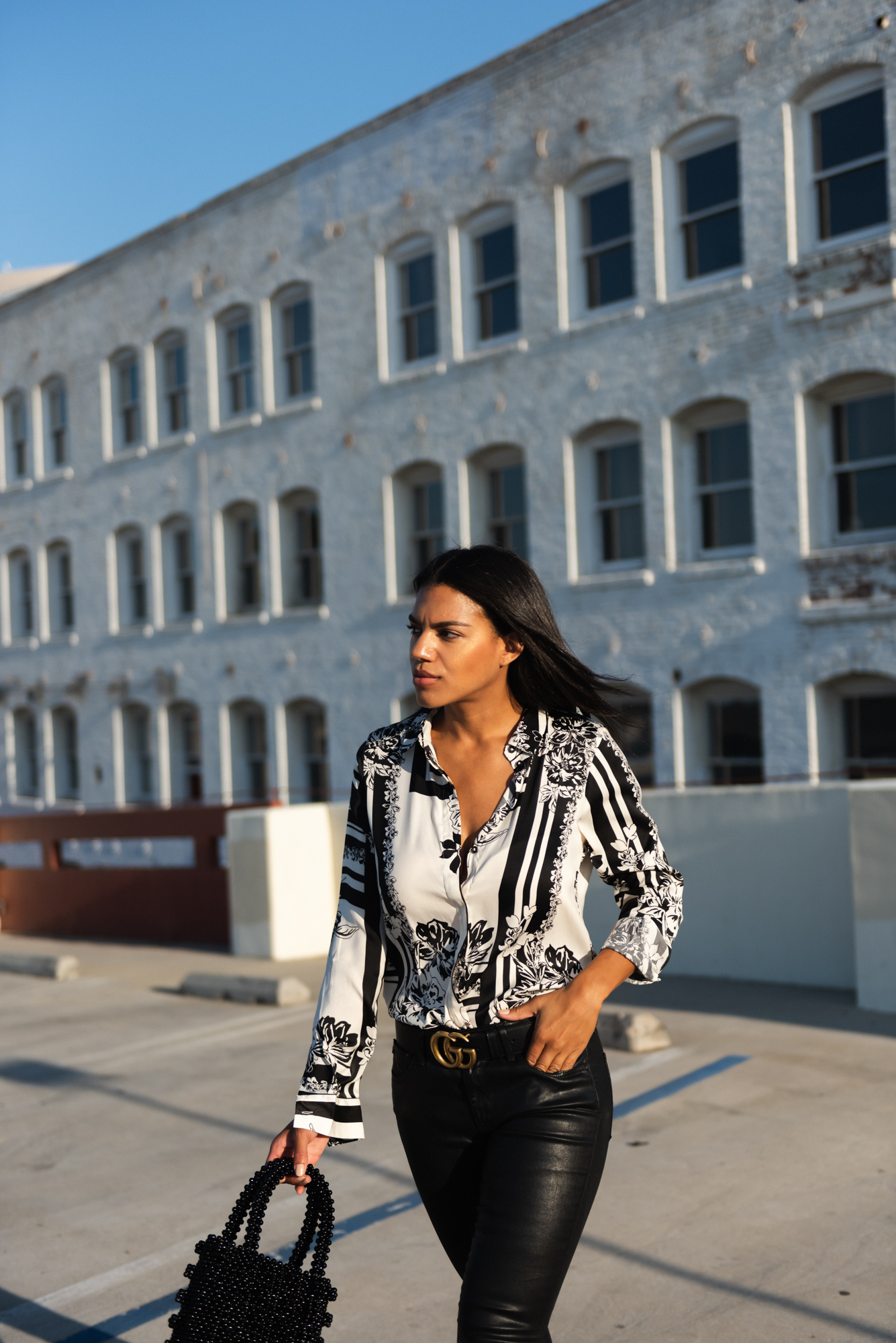 Updated Accessory Styling
One of the biggest accessory trends for the past few years have been fanny packs + belt bags. But they too have gotten a little restyle, now it's all about wearing this shape crossbody or over your shoulder. Don't limit or box in what you can wear together. Mixing and matching styles is what creates the best and most interesting outfits.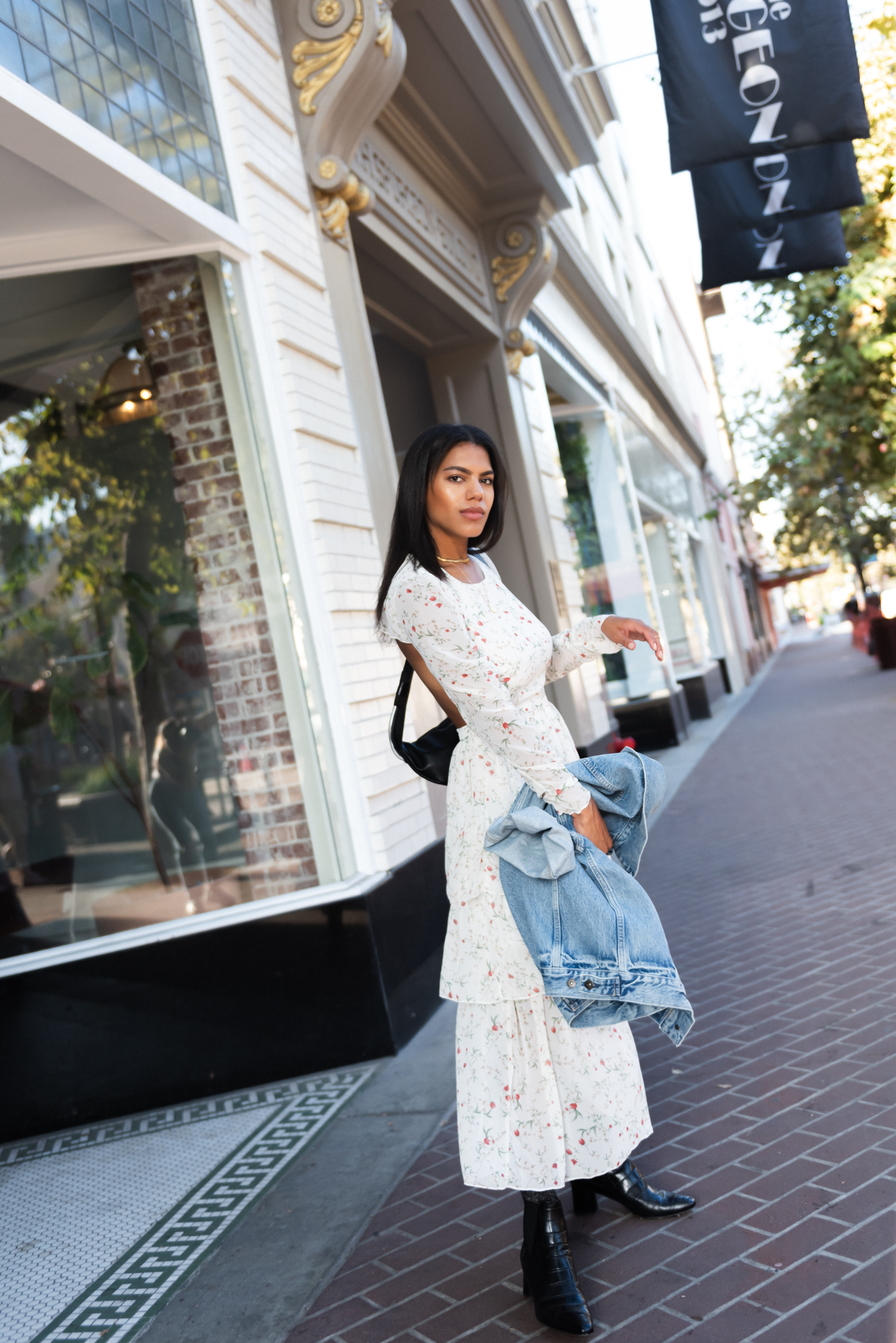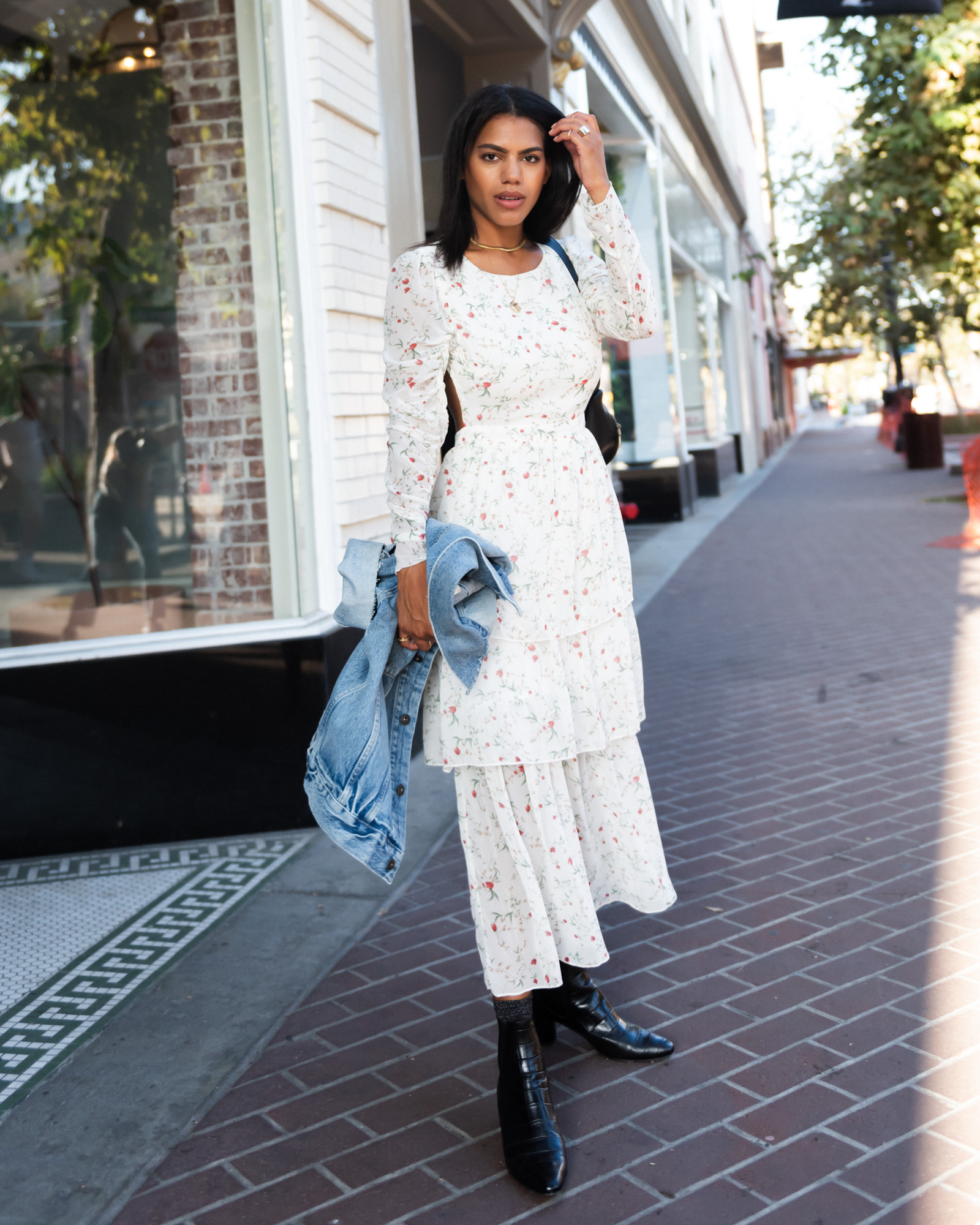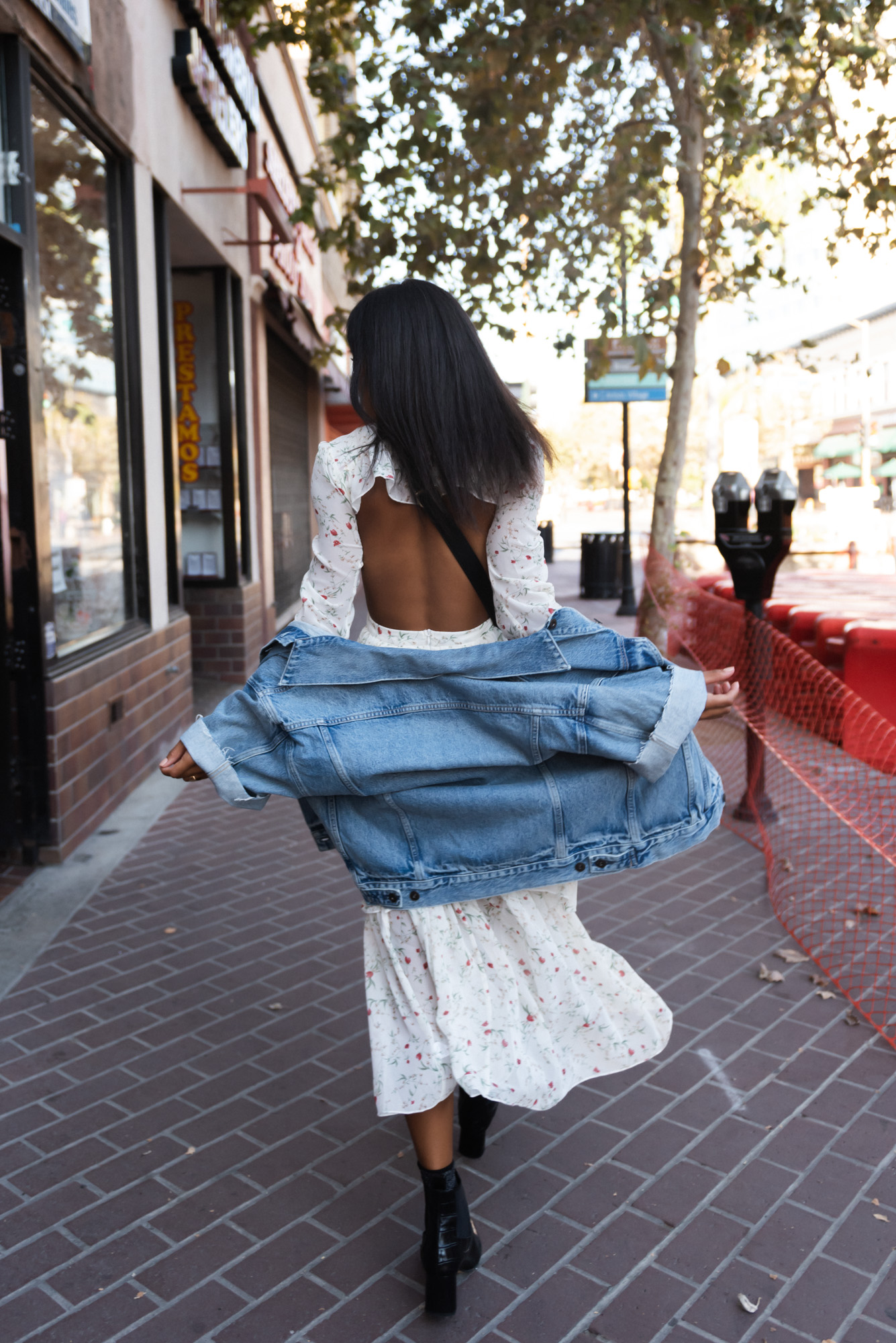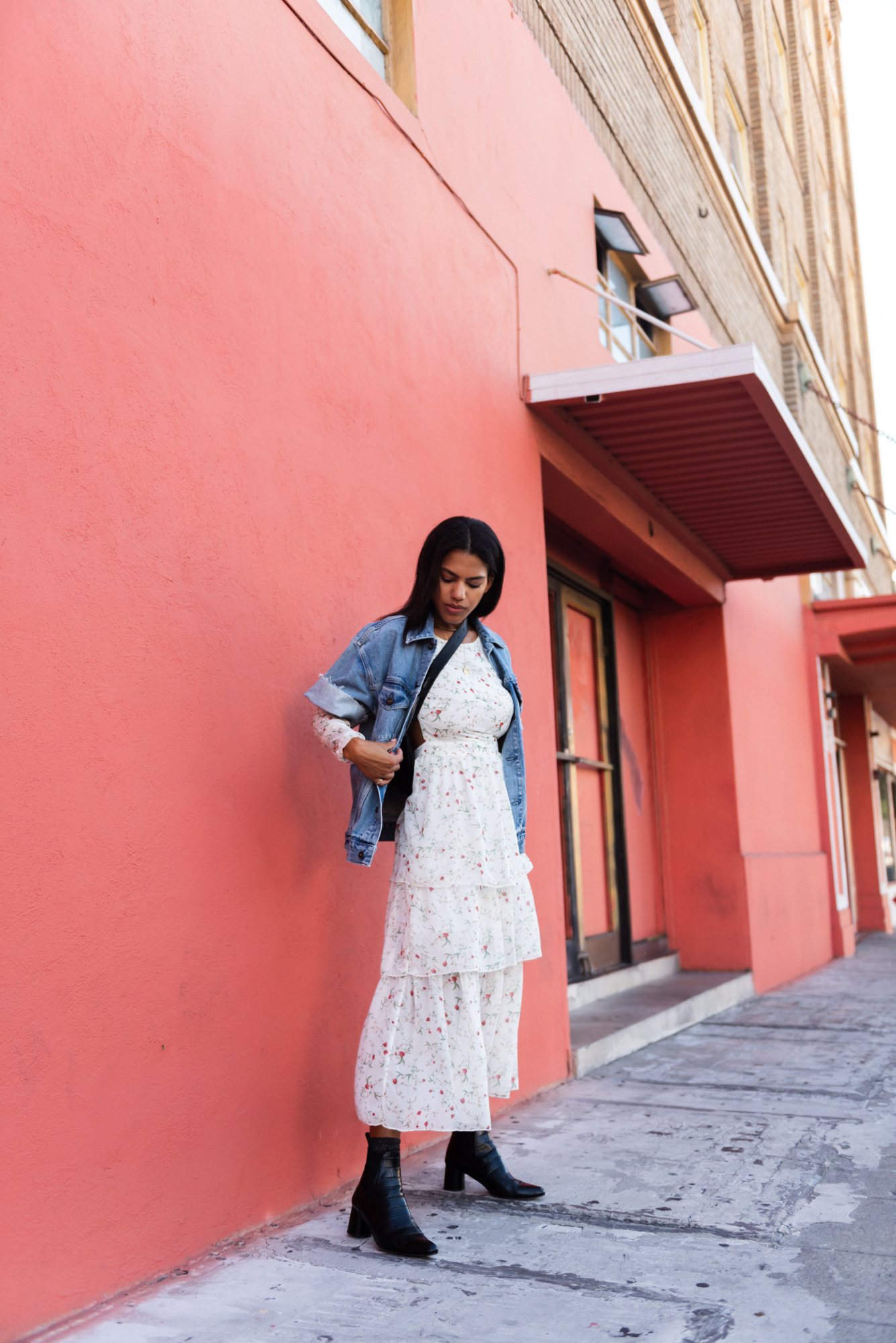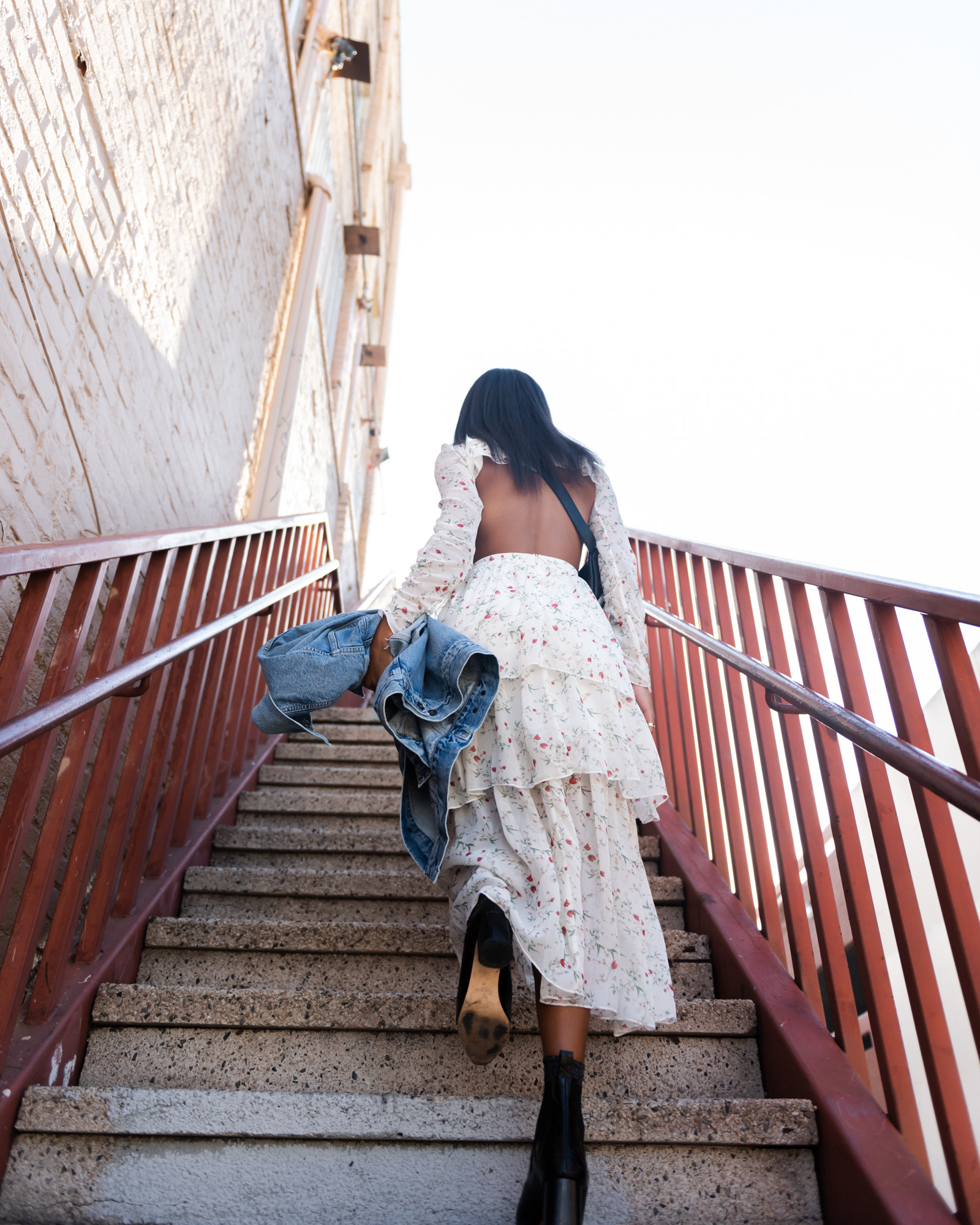 Trending Texture
Croc embossed anything is huge this fall season. We've already begun seeing it on all our favorite fashion babes. Just add this trending texture on the accessory that's going to give you the biggest bang for your buck. For me that's shoes. Style a croc embossed boot with your favorite mini floral for a fresh fall vibe.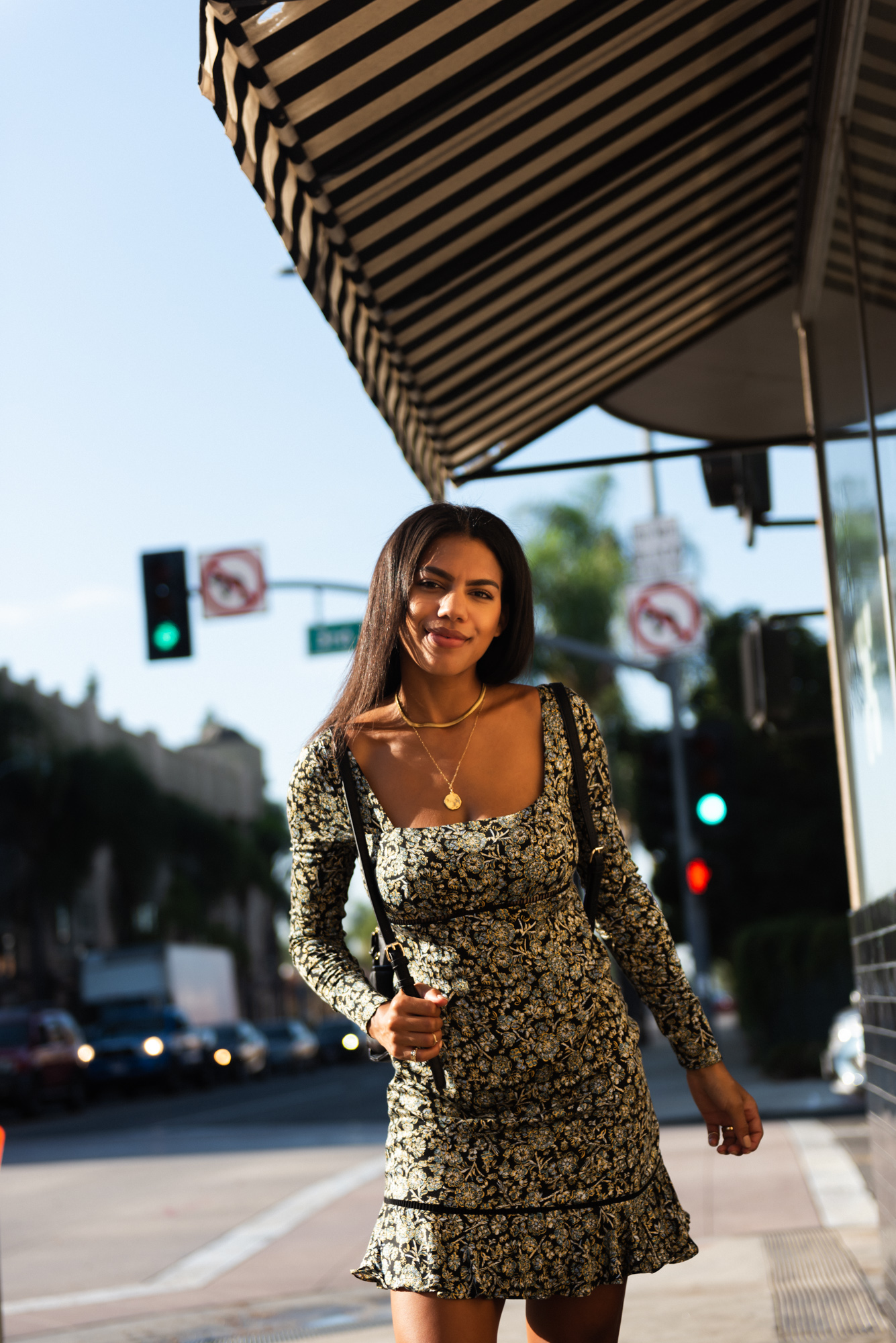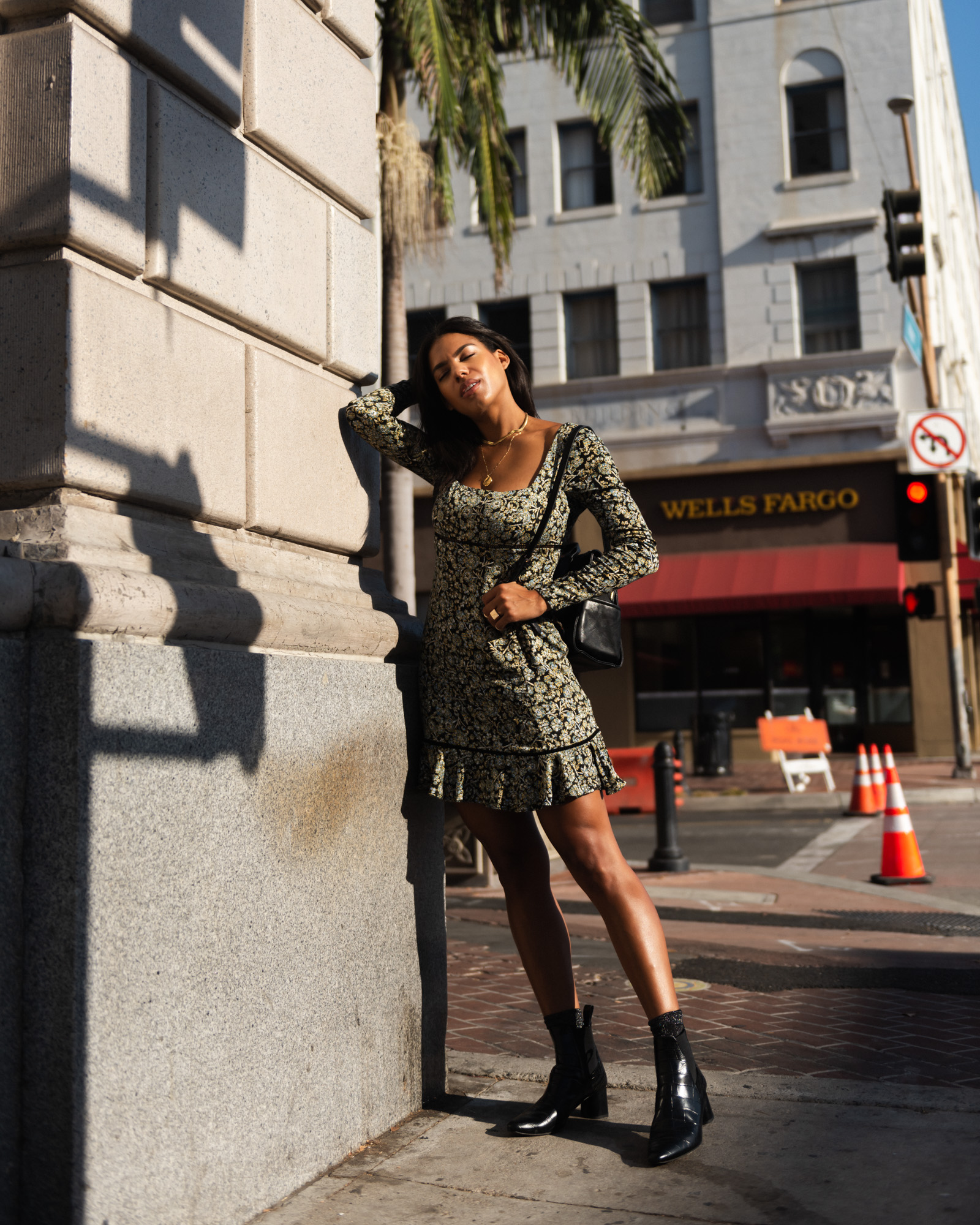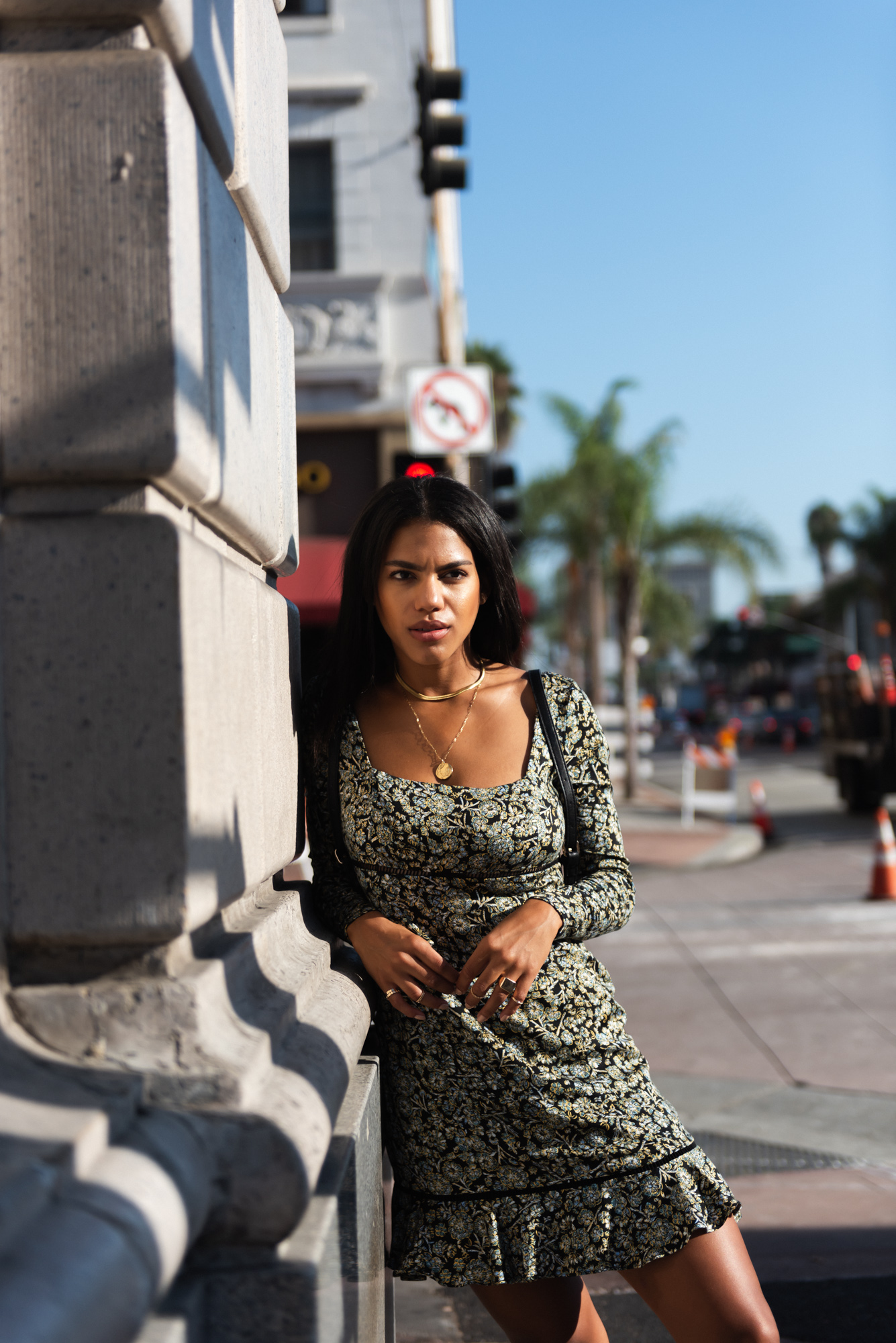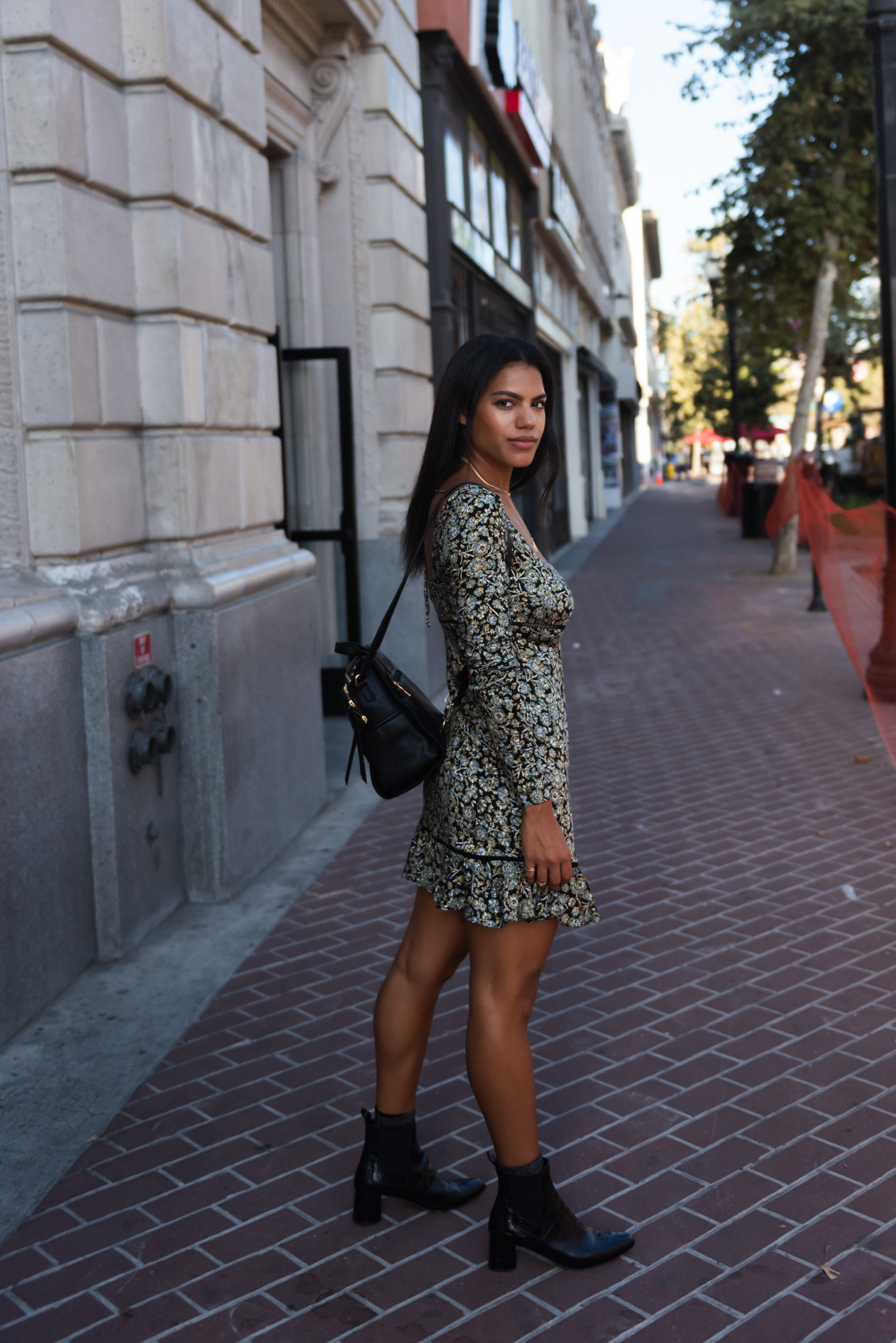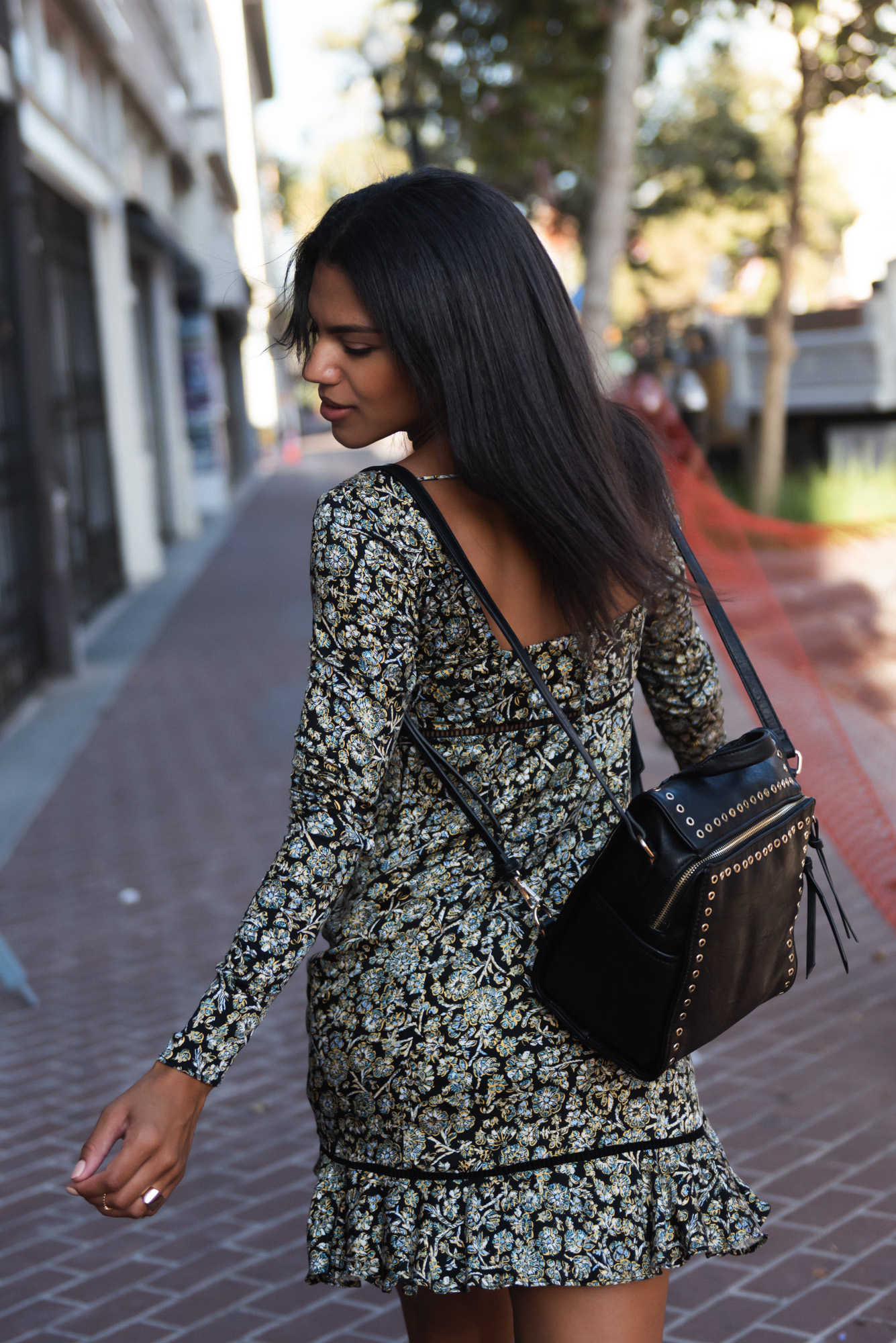 Free People Dress available In Store at STEVIE SISTER
Animal Print
This dress has it all, floral and animal print. Don't worry, you don't have to have this exact dress (although it's amazing) to get the vibe by mixing and matching floral and animal print pieces. Accessories are always a great way to mix prints and textures.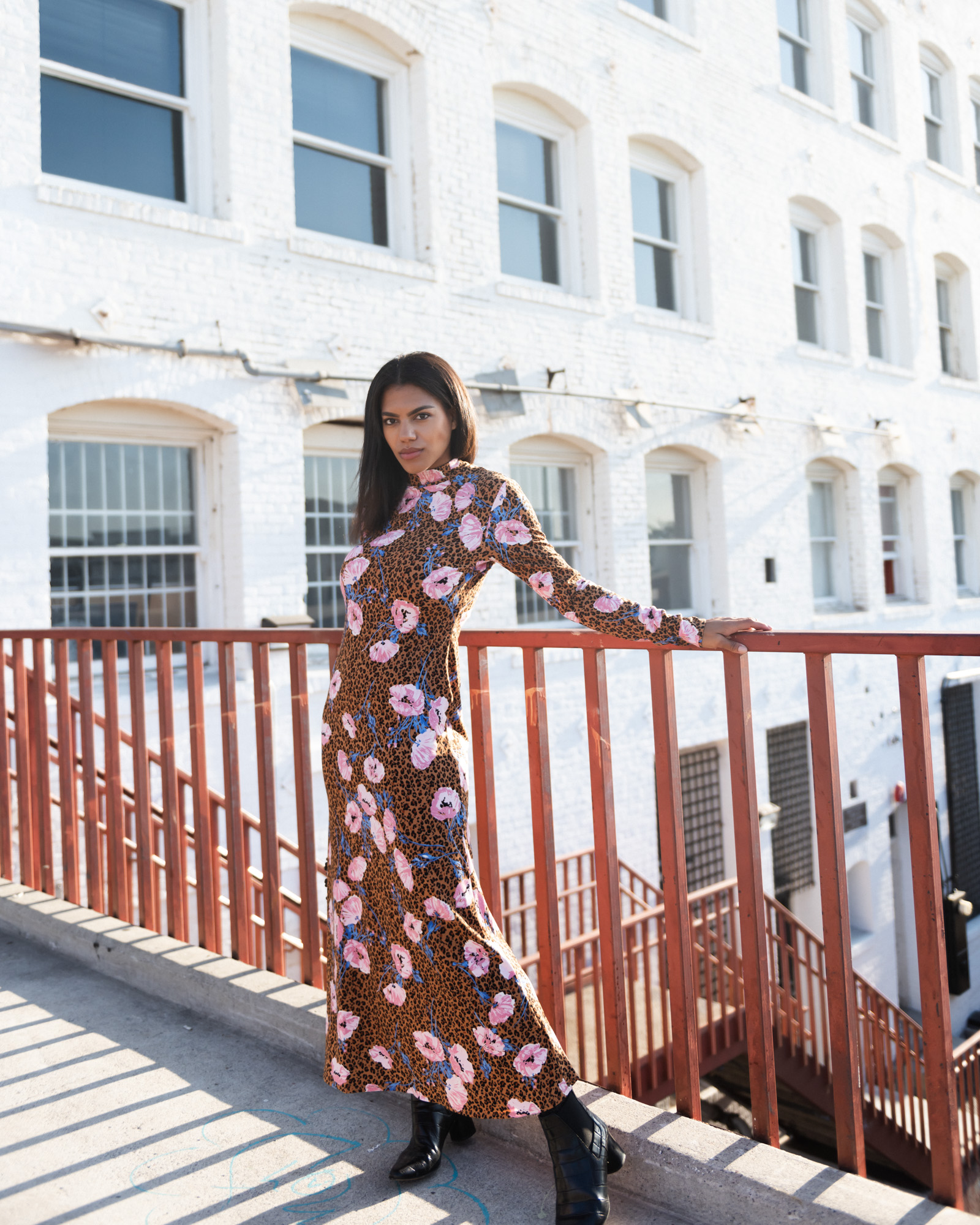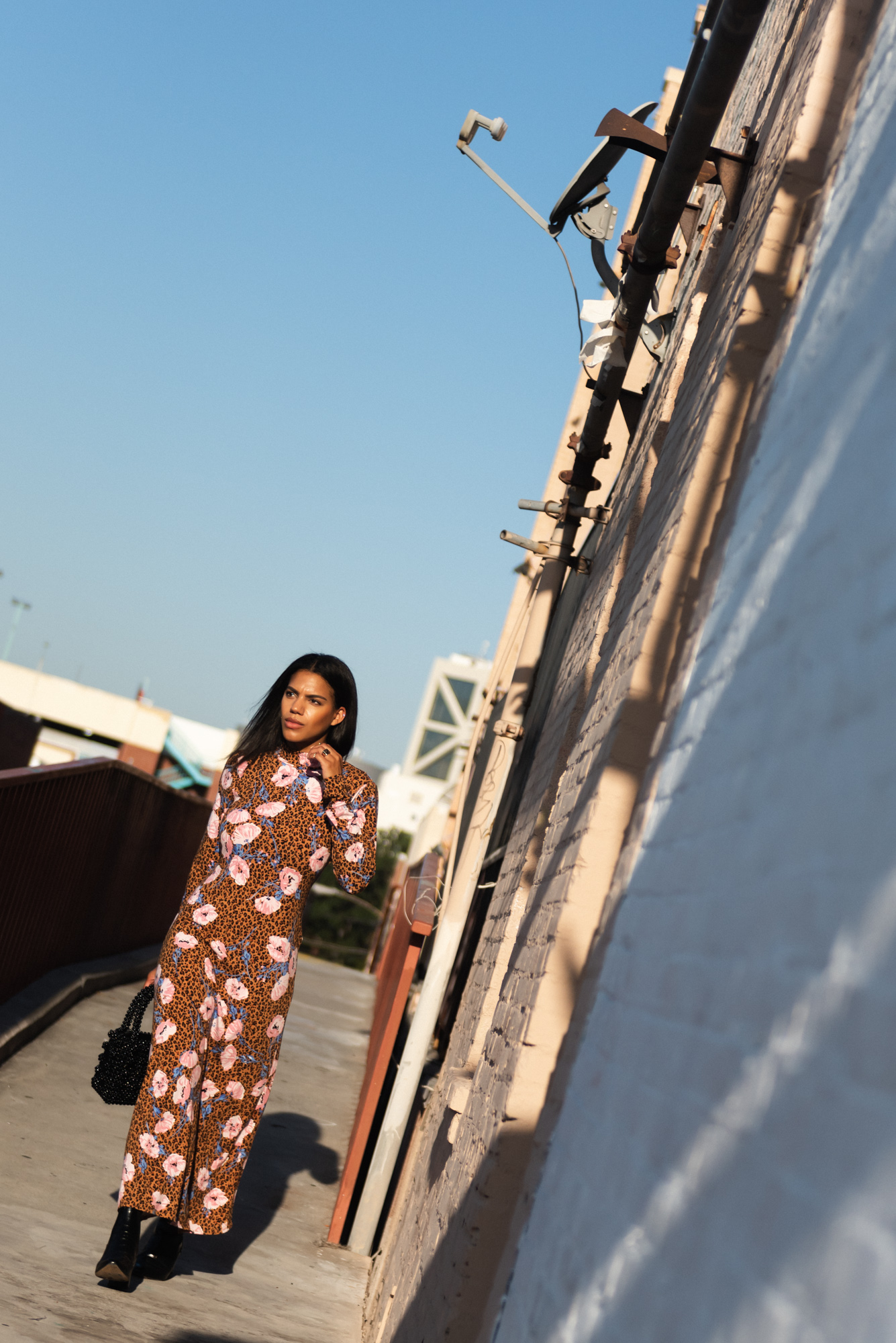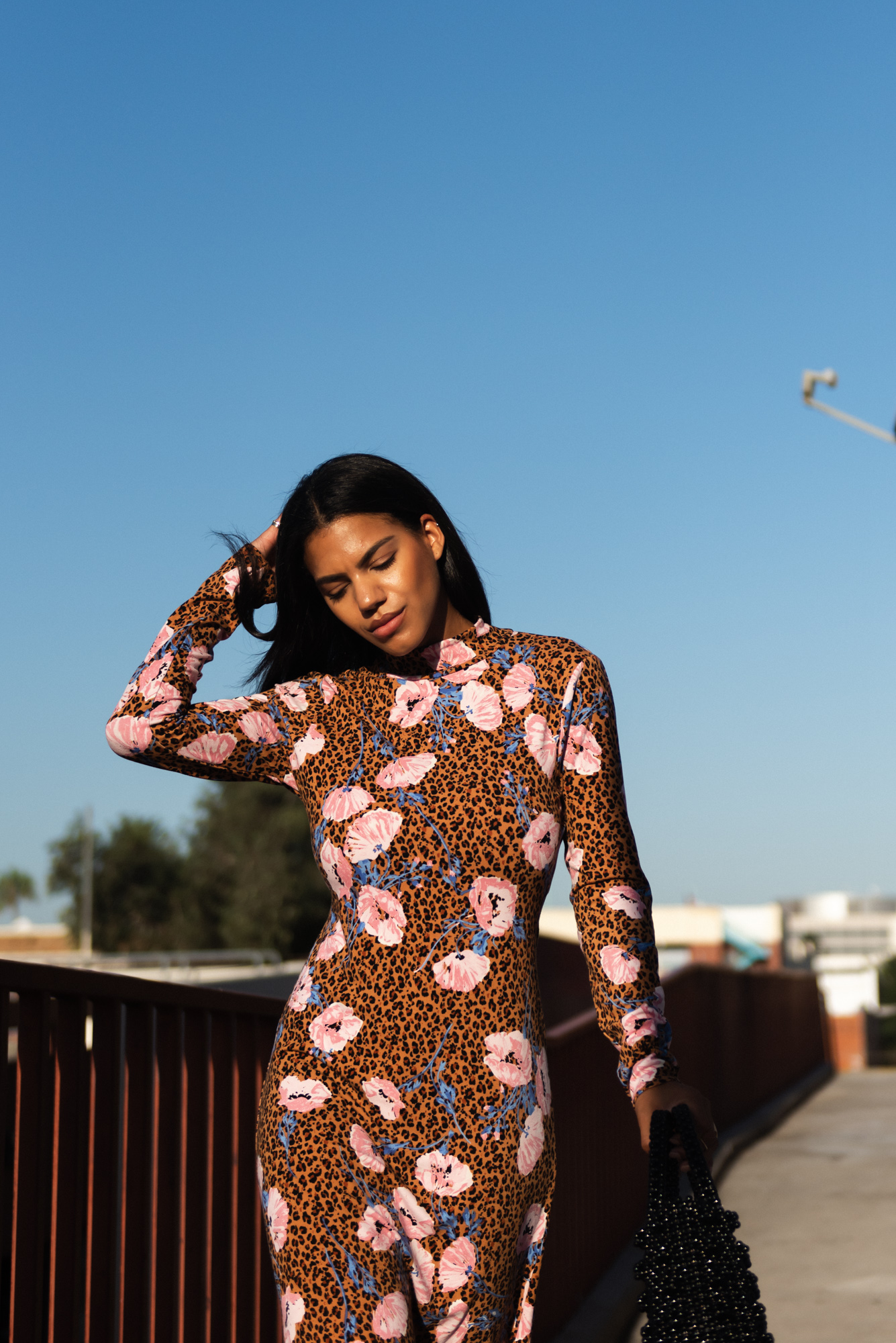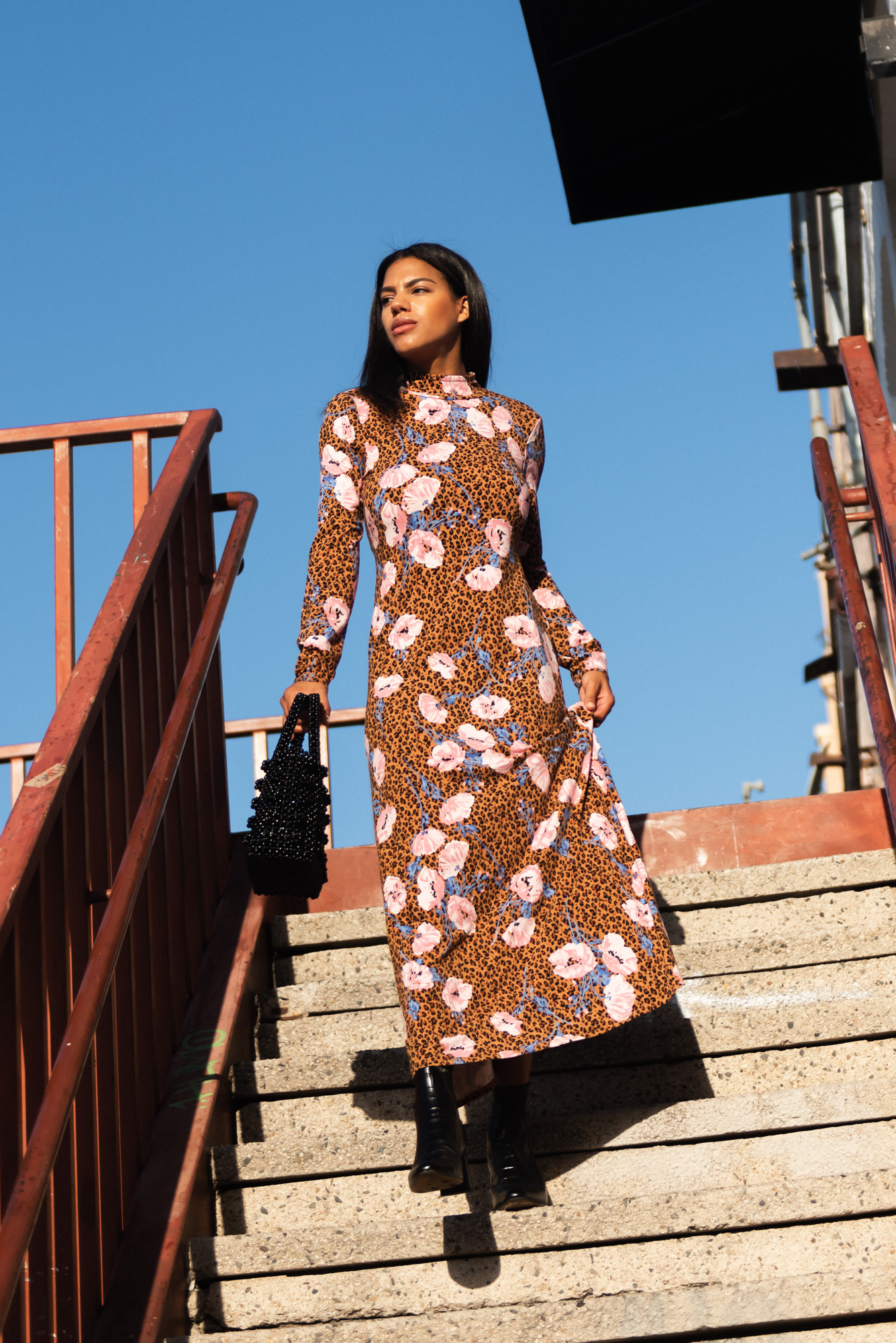 Free People Dress available In Store at STEVIE SISTER// Noir Bead Bag Via SHOP STYLE REPORT
CREDITS
Model @livingkendralauren
Styling + Photography @imagingbyrachael
Location Manager @nataliedickens