4 Weekend Outfits to Copy
Mastering unexpected style combinations is key to trendsetting. Often it's the unexpected outfit ideas that get the most positive feed back from friends. Thinking outside the box and stepping out of your comfort zone regularly will make you the master of your wardrobe and the envy of all your friends. Weekend outfits.
Unexpected style combinations do not have to be crazy or over-the-top to make a statement. To be honest, it's really the more subtle match ups that have fashion compliments rolling in.
1.
Mini x Doc Marten's
Shake up your mini dress styling. You've already paired many of your mini dresses with sneakers and booties, but now it's time to try something new. I'm sure you've noticed that Doc Marten's have made a roaring comeback. Right now I'm digging the low top style. BTW you don't have to have Doc Martens to get this look. Any menswear inspired shoe and socks will achieve the vibe. If you need another layer in the morning or late afternoon this look pairs perfect with an oversized denim or moto jacket.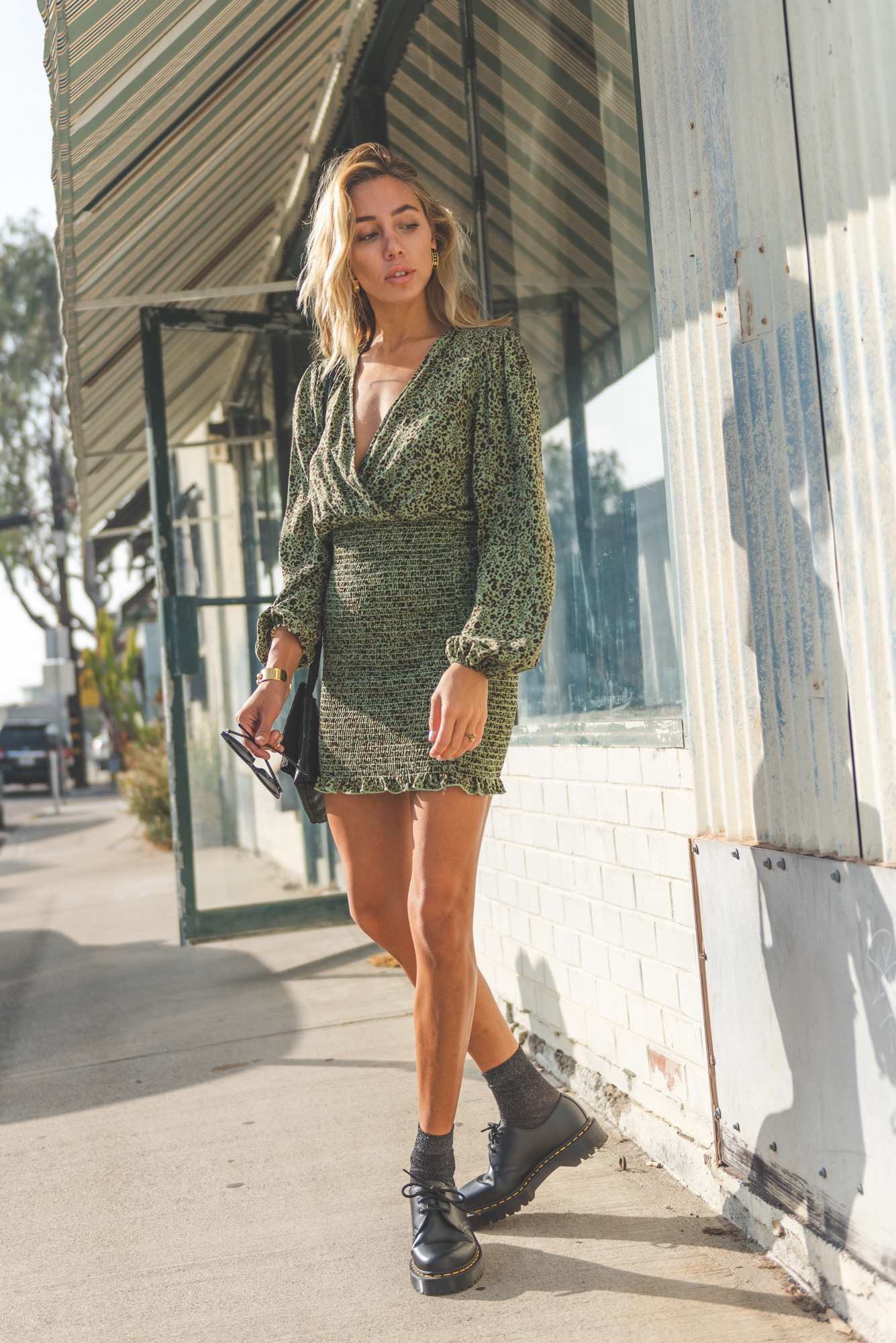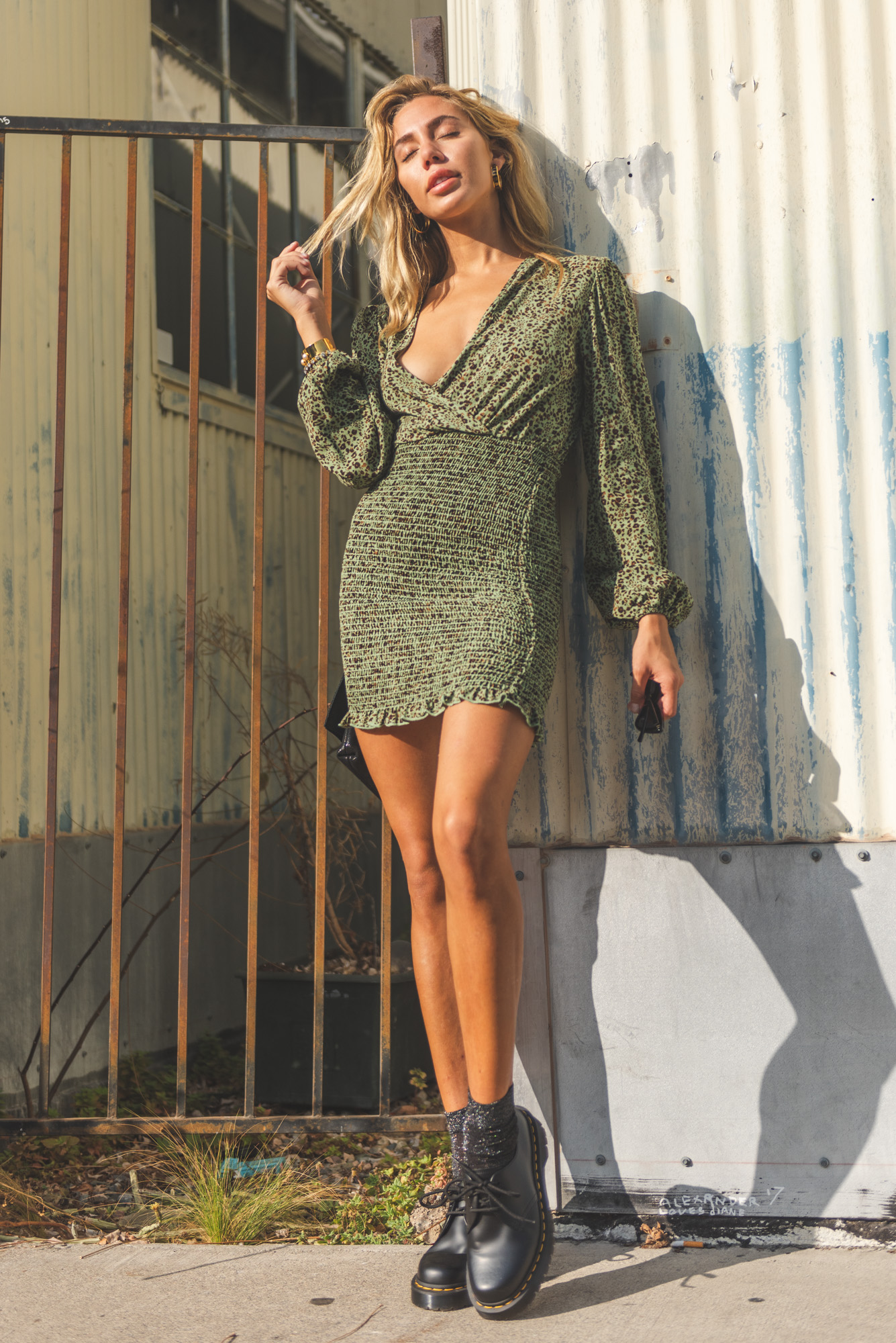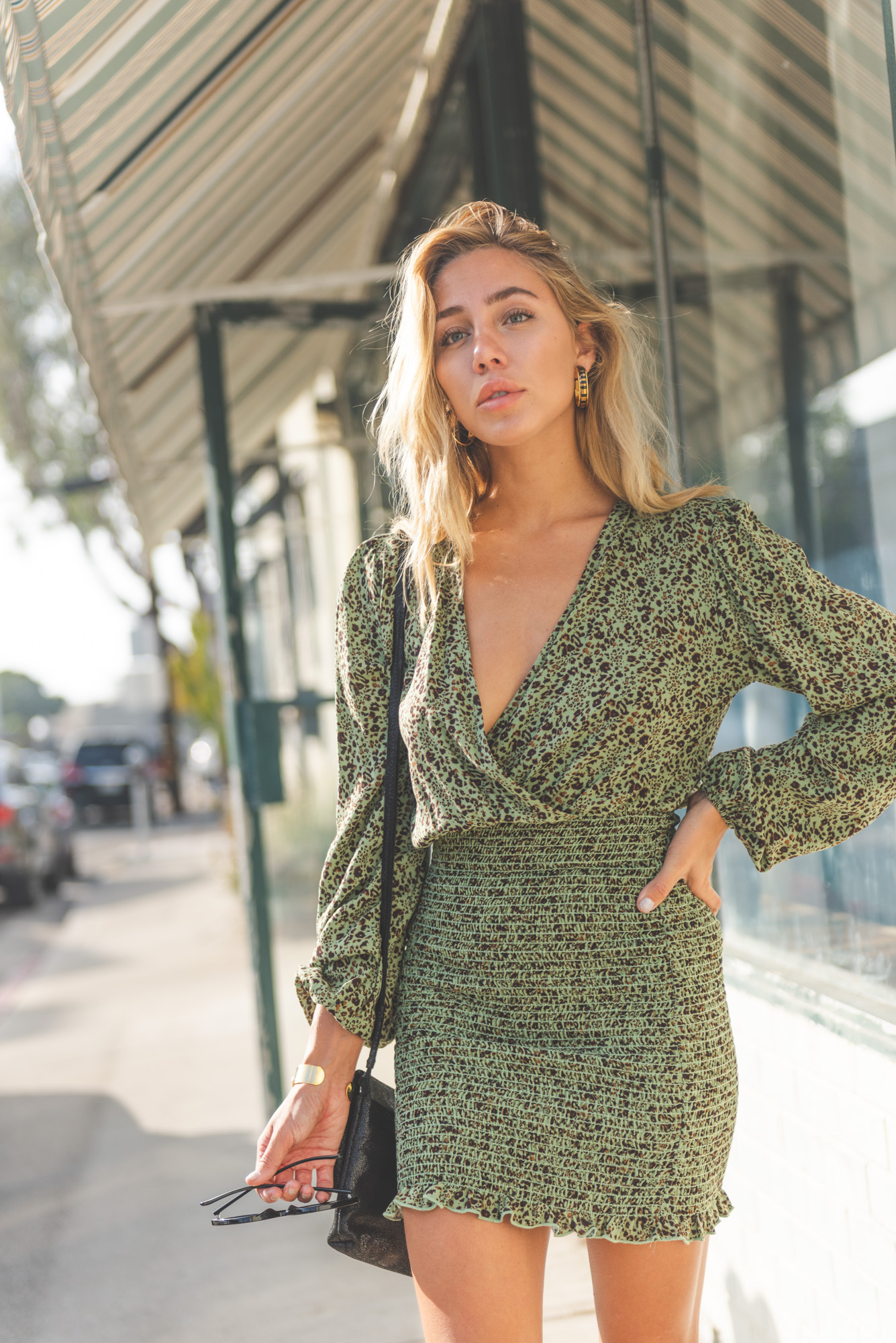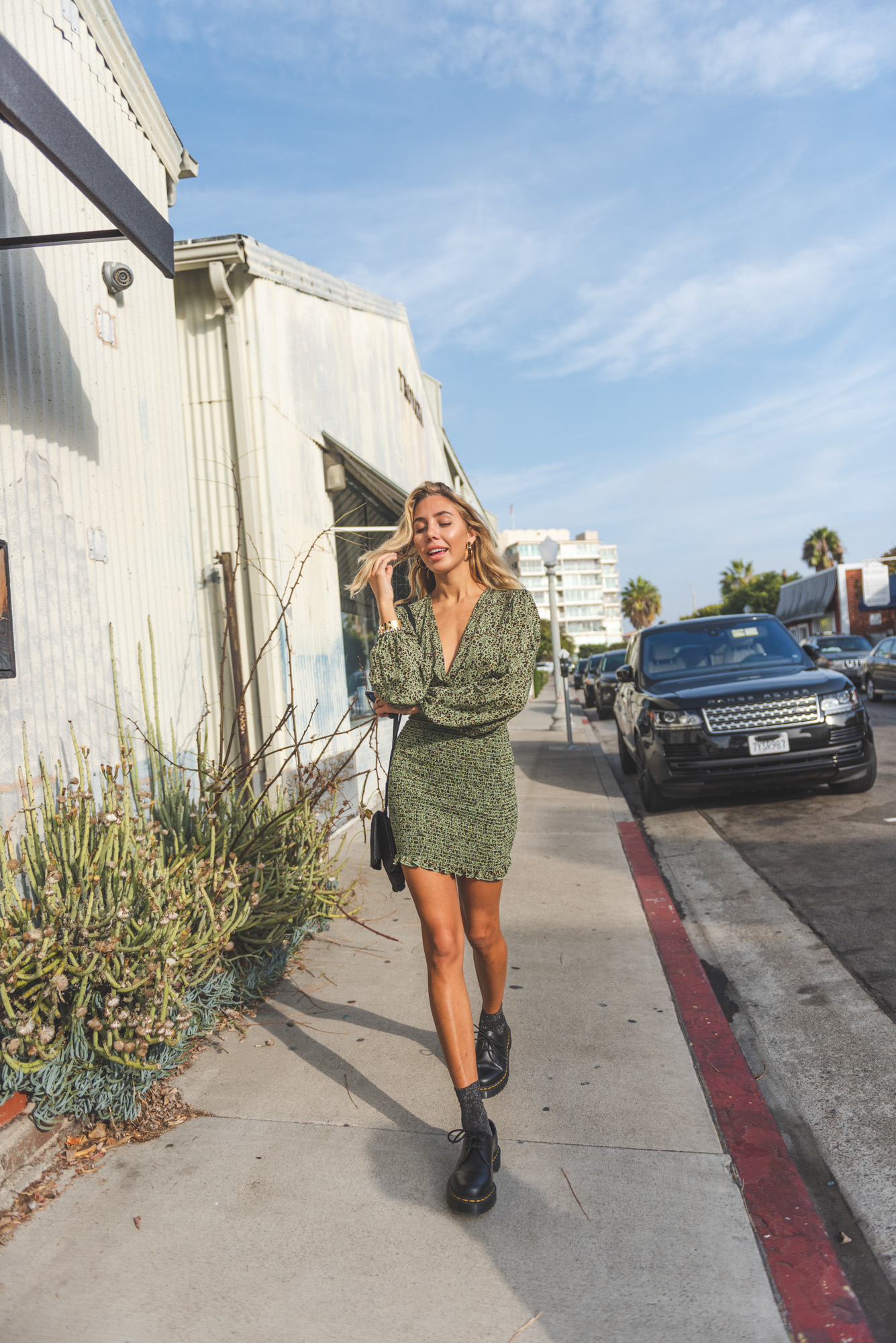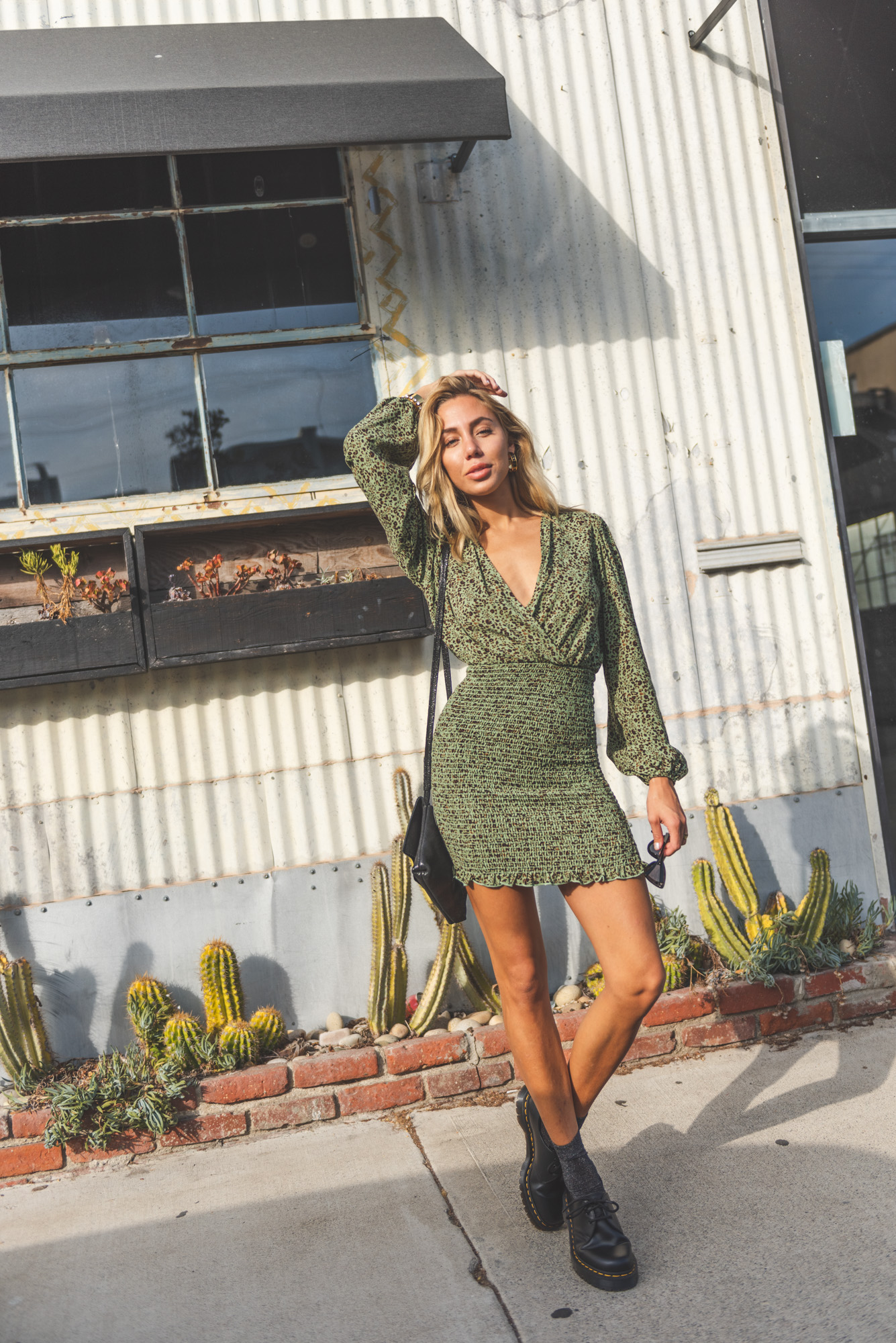 2.
Cargo Pants + Snake Kitten Heels
I personally love dressing up very casual pieces. Side note: I'm kinda obsessed with these oversized, Free People cargo pants. Anyway, back to what I was saying… simply changing a shoe style can glam up the most casual pieces in your closet. And what I love about kitten heels is they go from day to night effortlessly.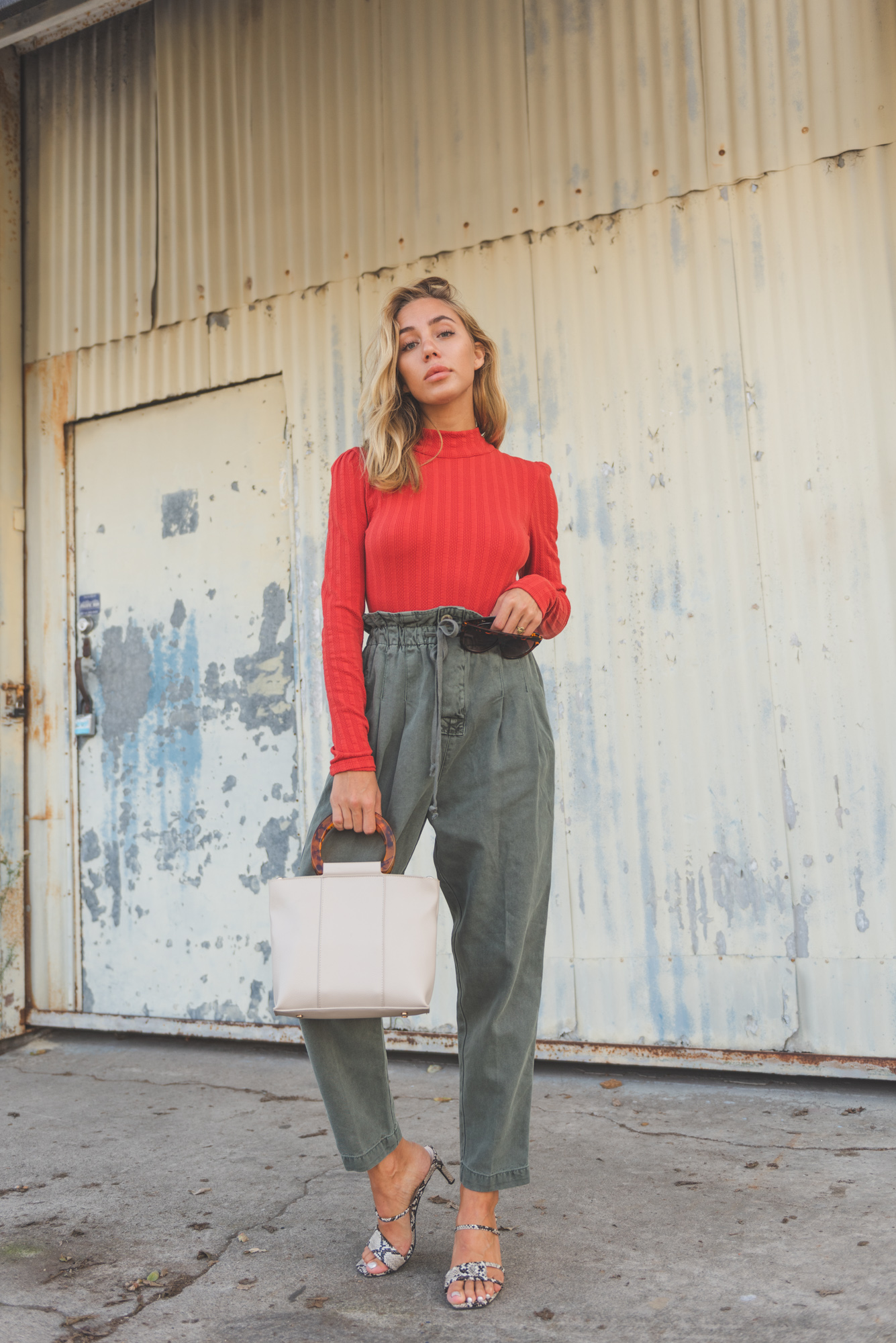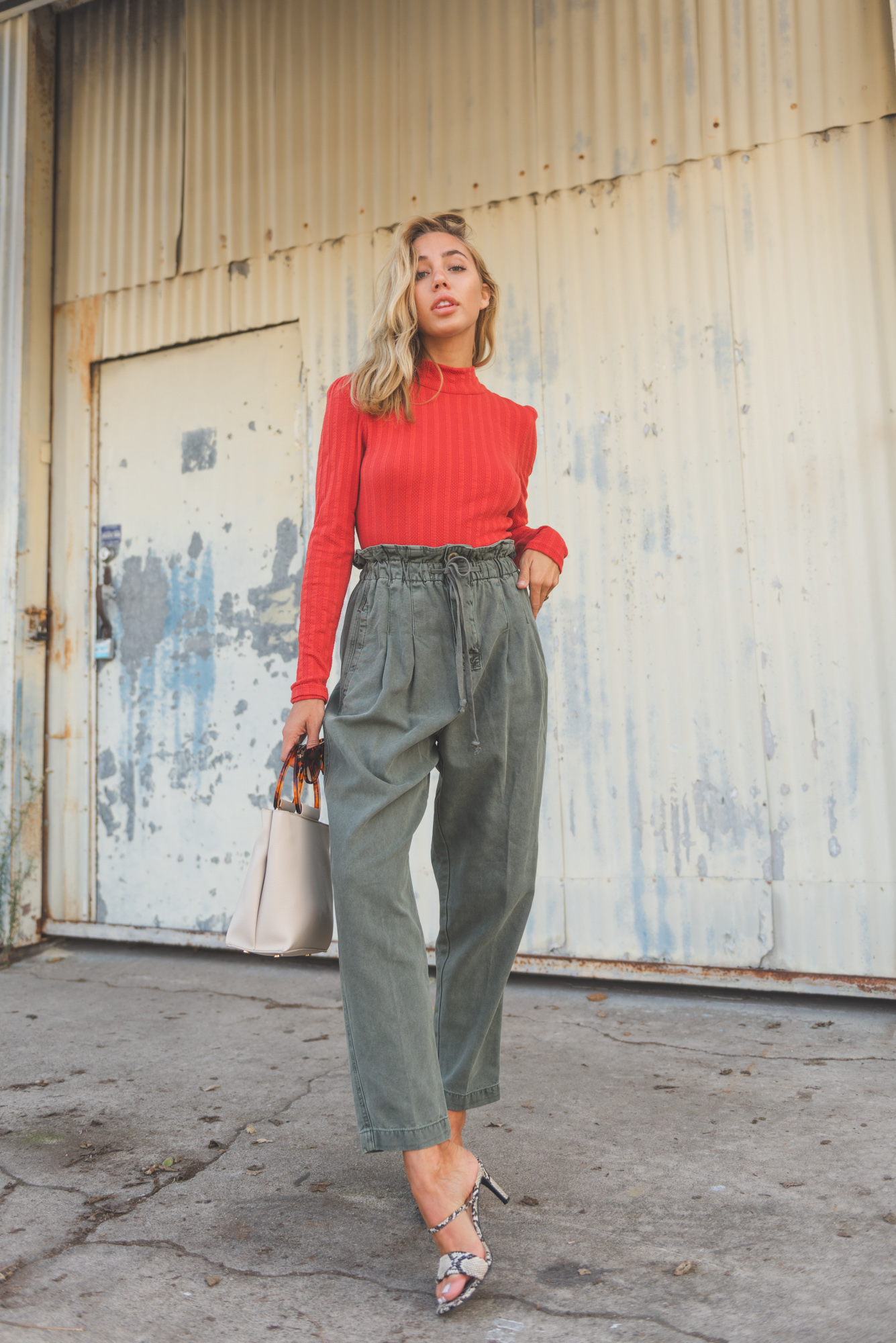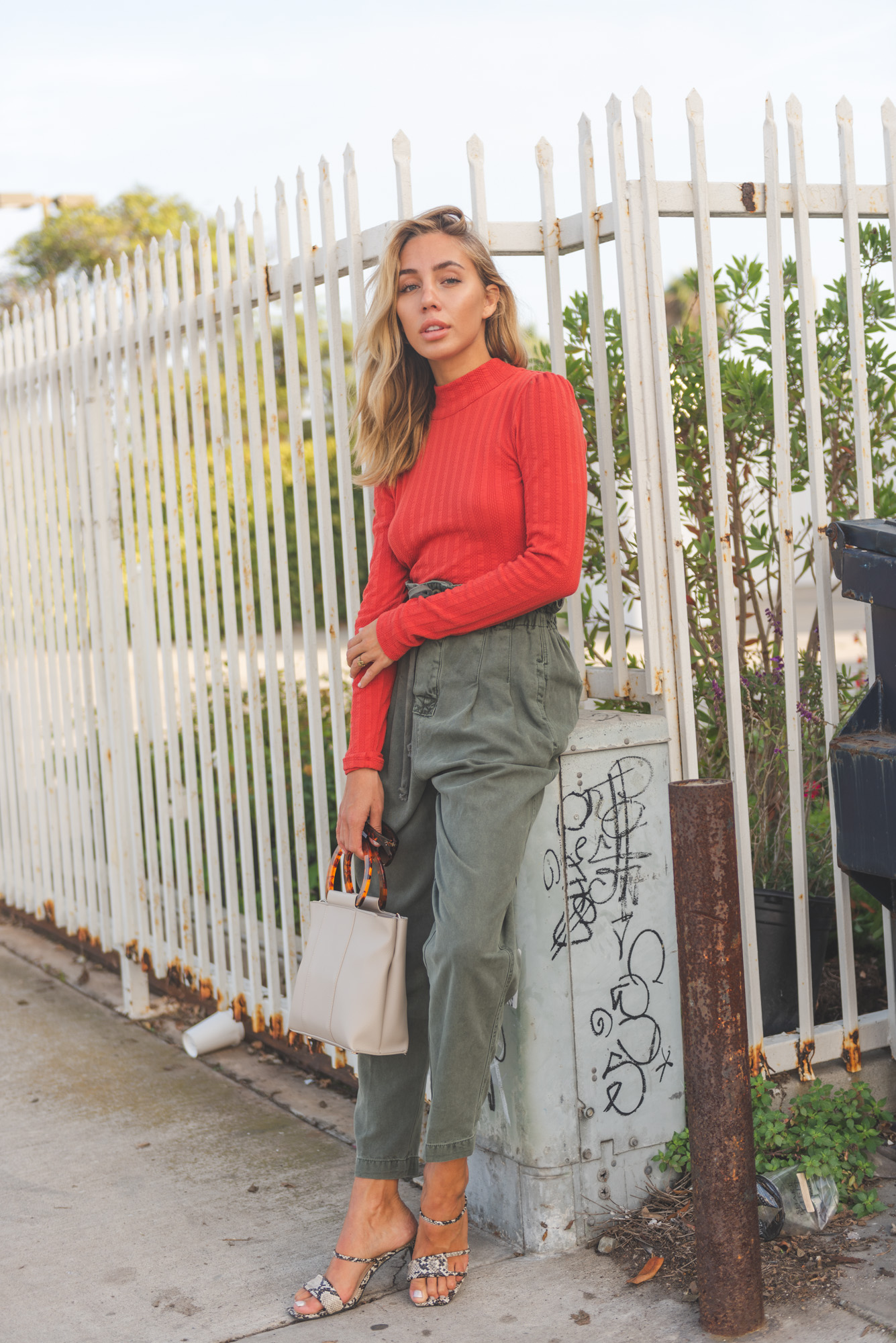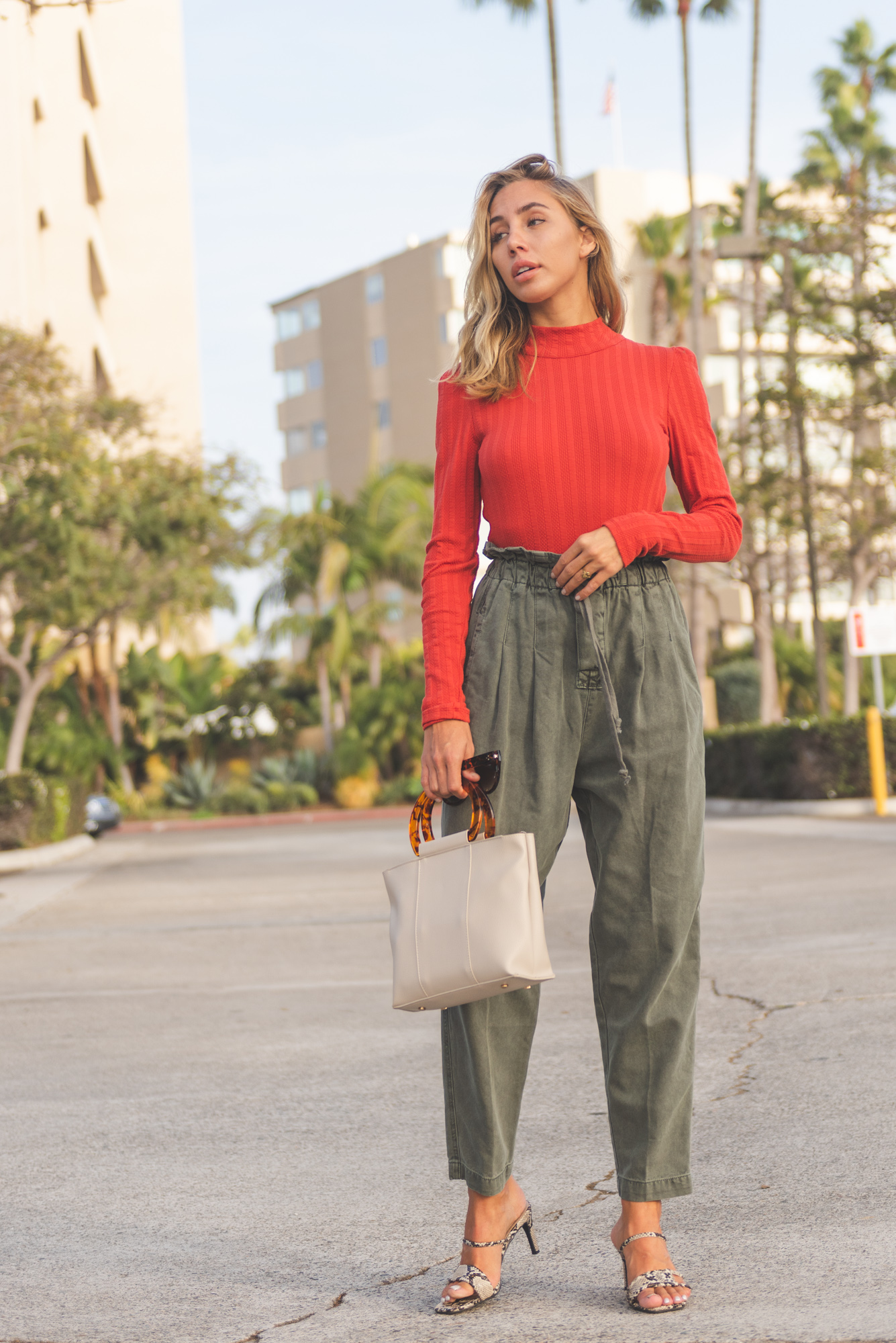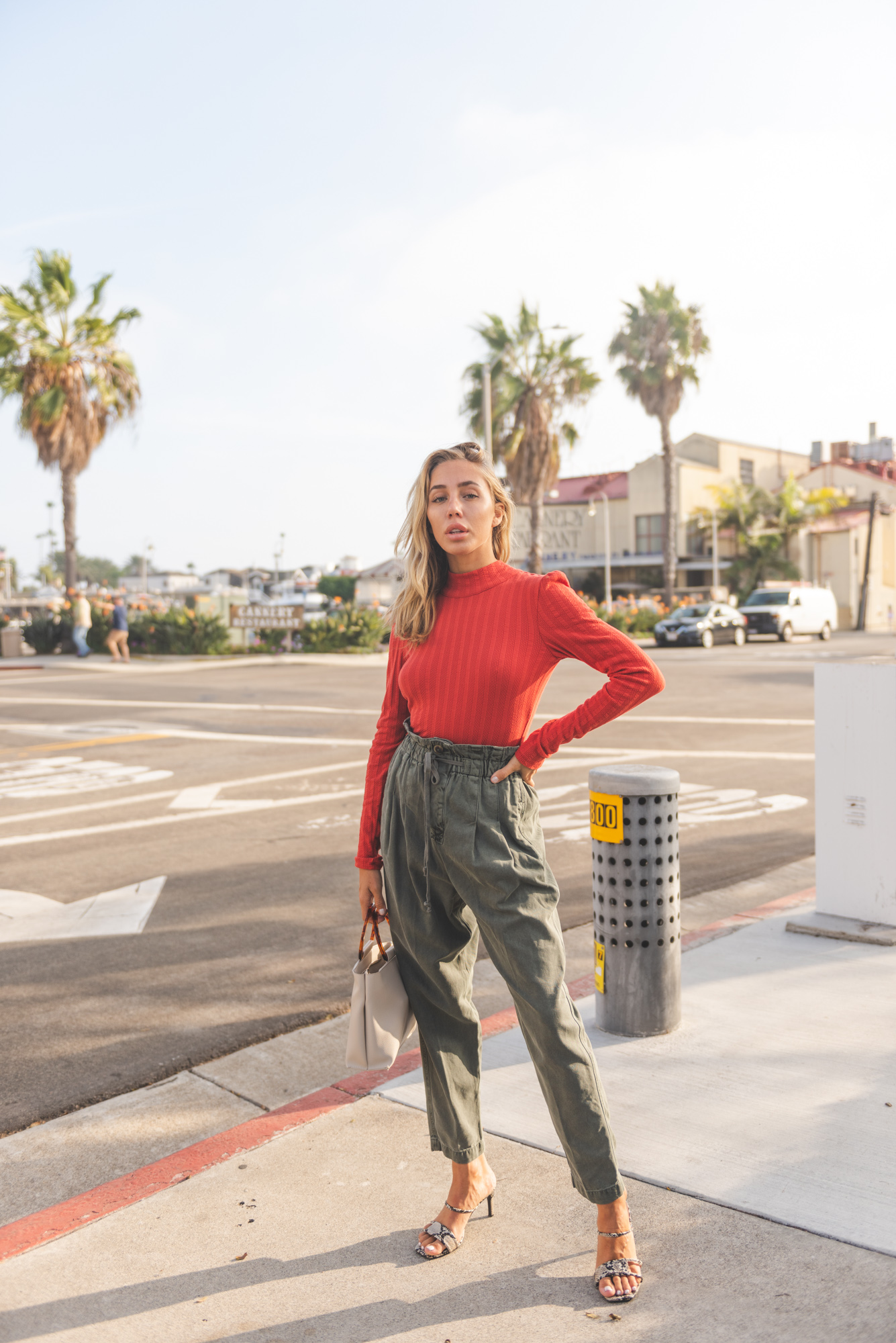 Free People Party in the Back Top $68 + Pant available in store at STEVIE SISTER
4.
Peasant Blouse + Plaid Trousers
Think peasant blouses are only for summer time and boho babes? Think again! You get to decide the vibe of every piece of clothing you own. Don't limit what any piece of clothing is and what it "can" be worn with. The trick to mixing seasons and styles is color palette and texture.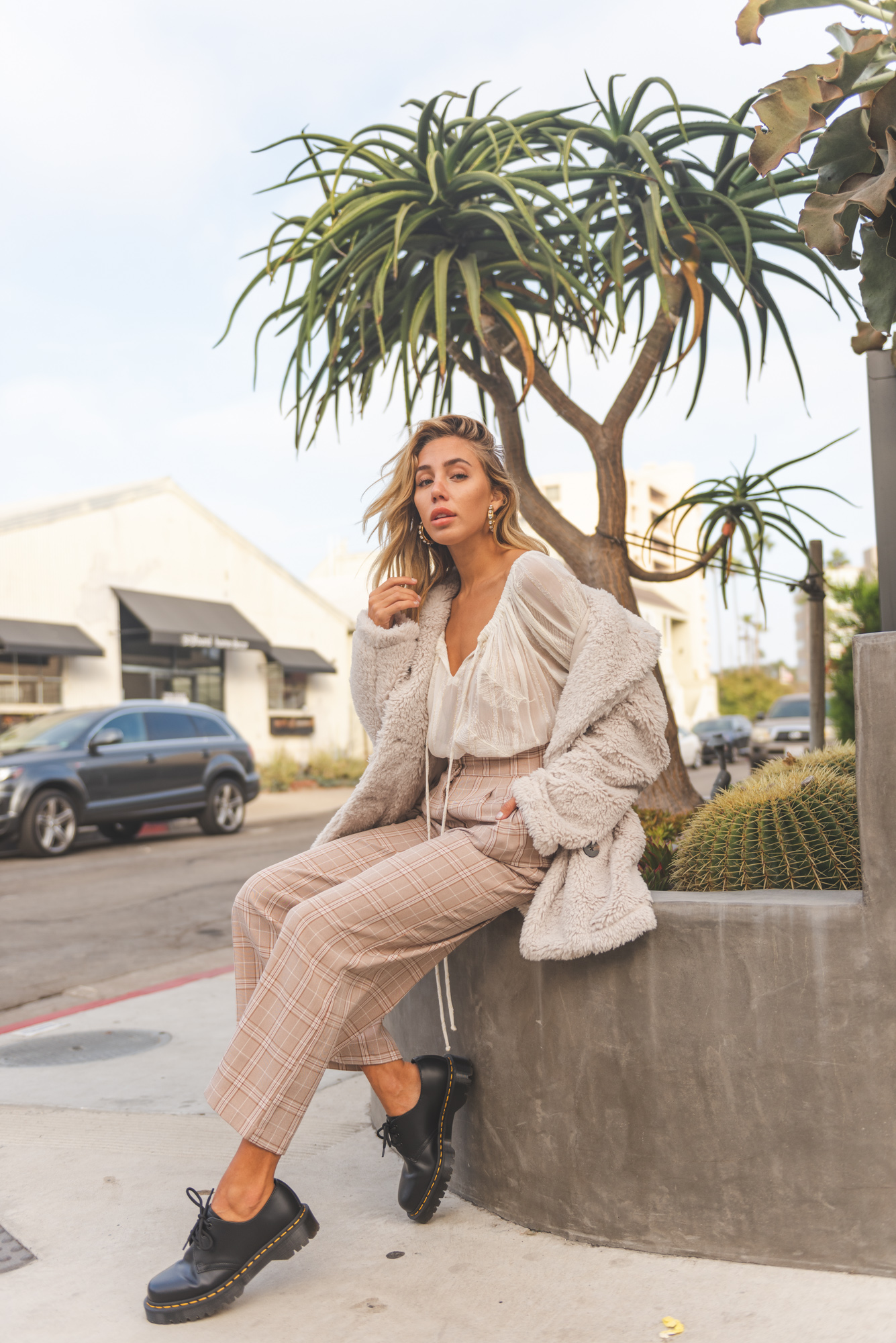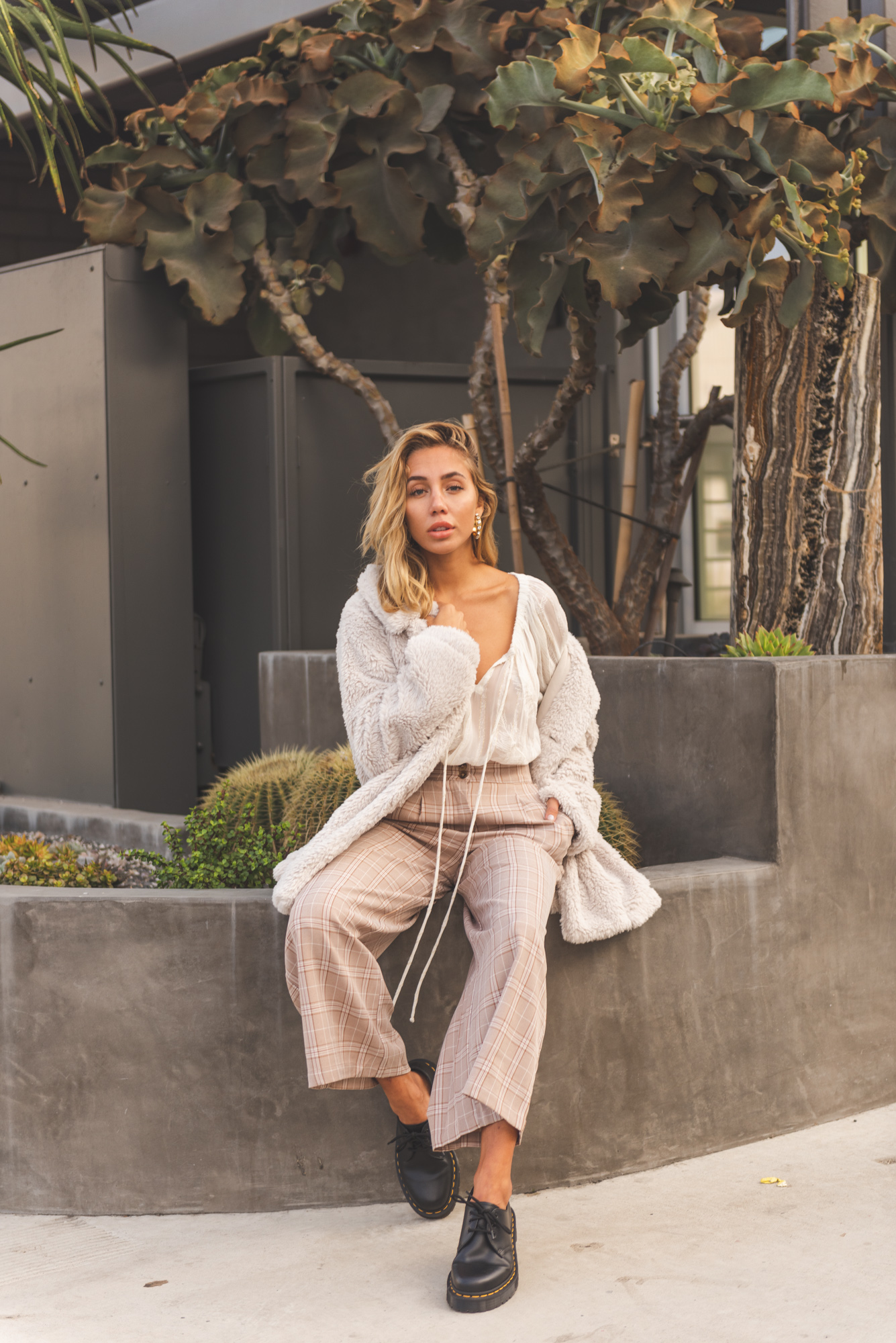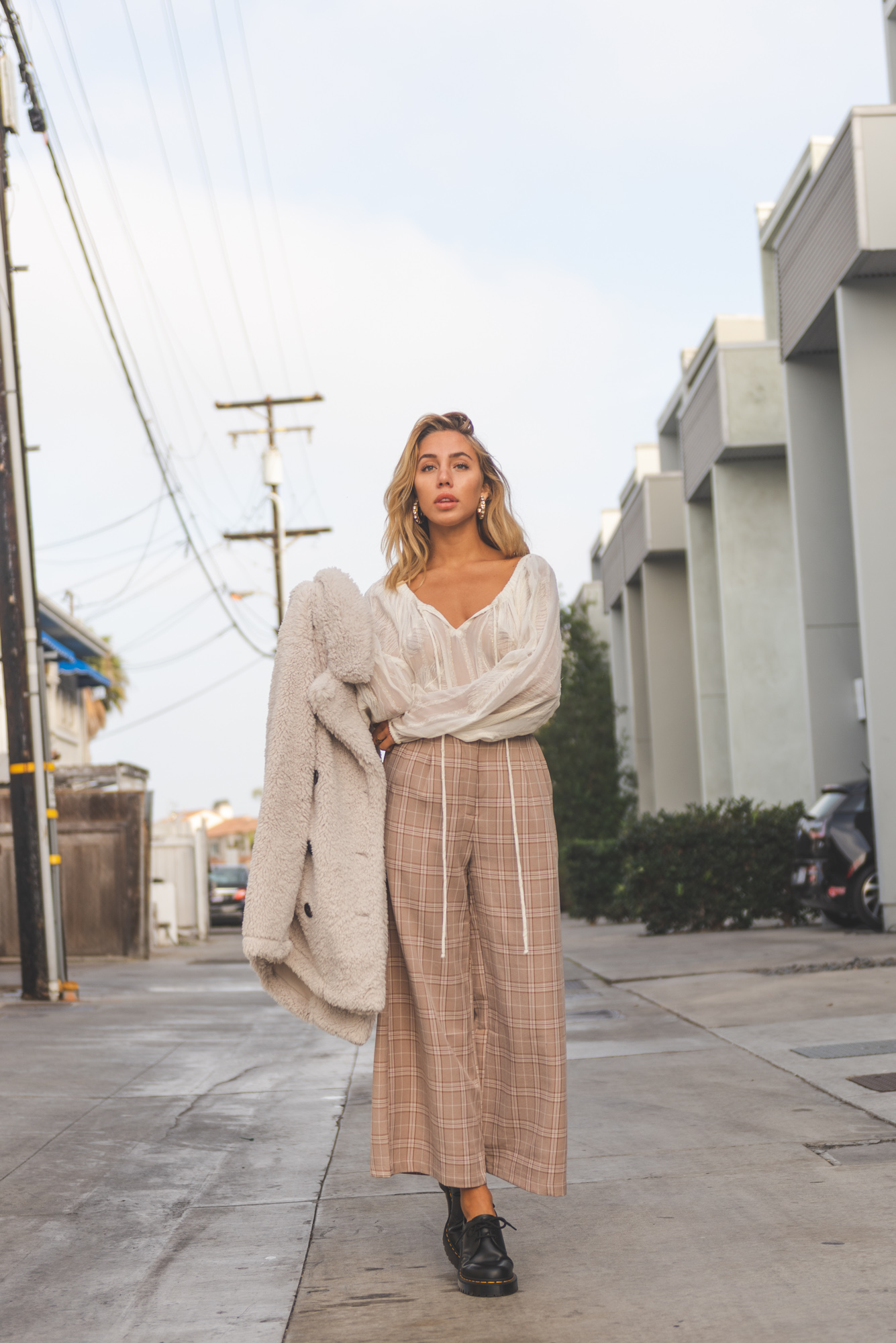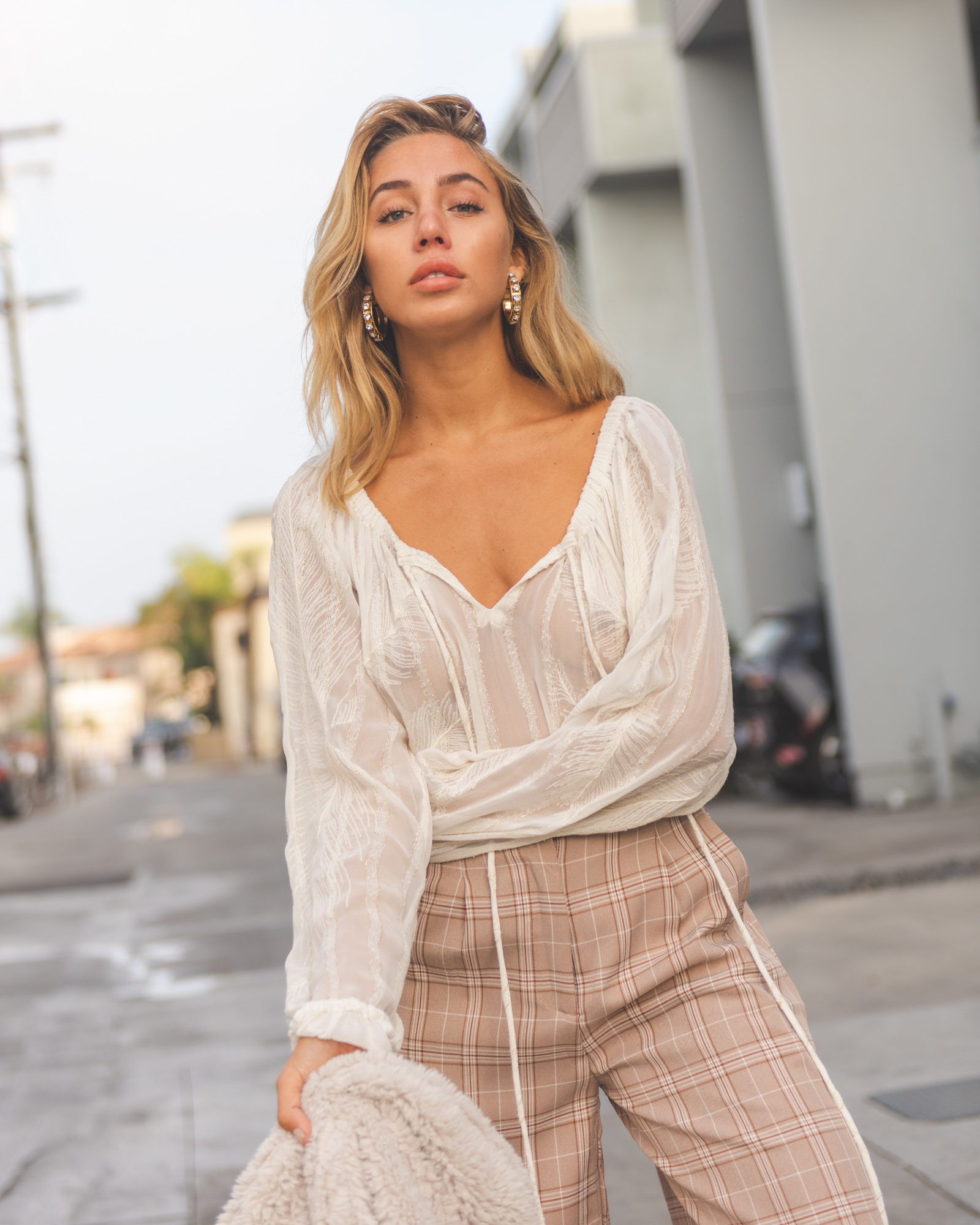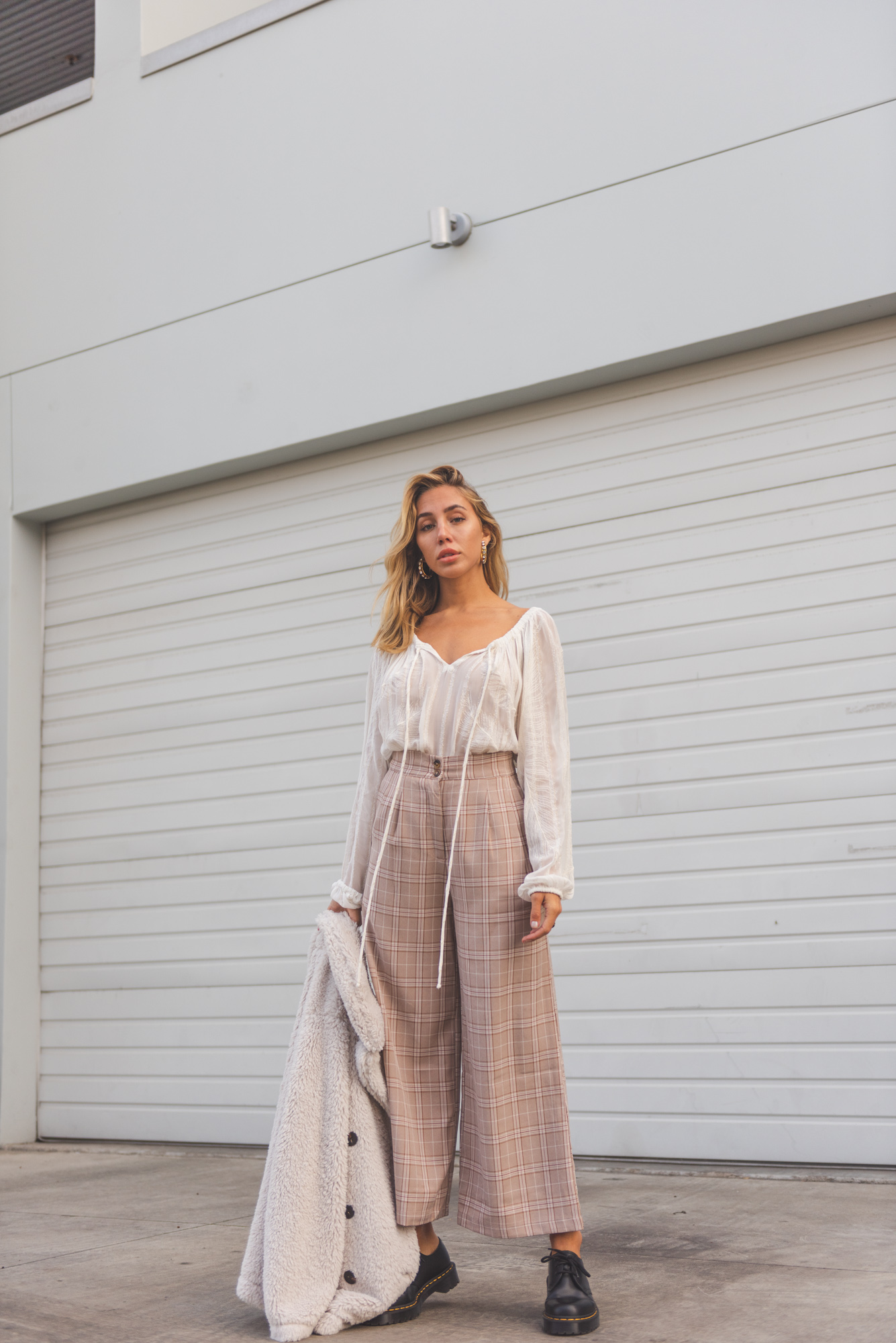 Mod Goddess Blouse + Trousers available in store// Dylan Teddy Coat available in store at STEVIE SISTER
4.
Dressy Black Tank + Utility Puffer
We all love a cute black tank. I don't think any woman can refuse a beautiful black top. For the simple reason we all know, they go with everything. When it come to changing up a style or silhouette, I always suggest starting with pieces you feel comfortable in and then adding something outside your comfort zone to it. For example most women feel comfortable in a black top and jeans, so start there and make some edgy additions. Try white booties or a different shape jean. And don't limit your outerwear choices. Do something different like wearing a long puffer jacket you only take out once in while.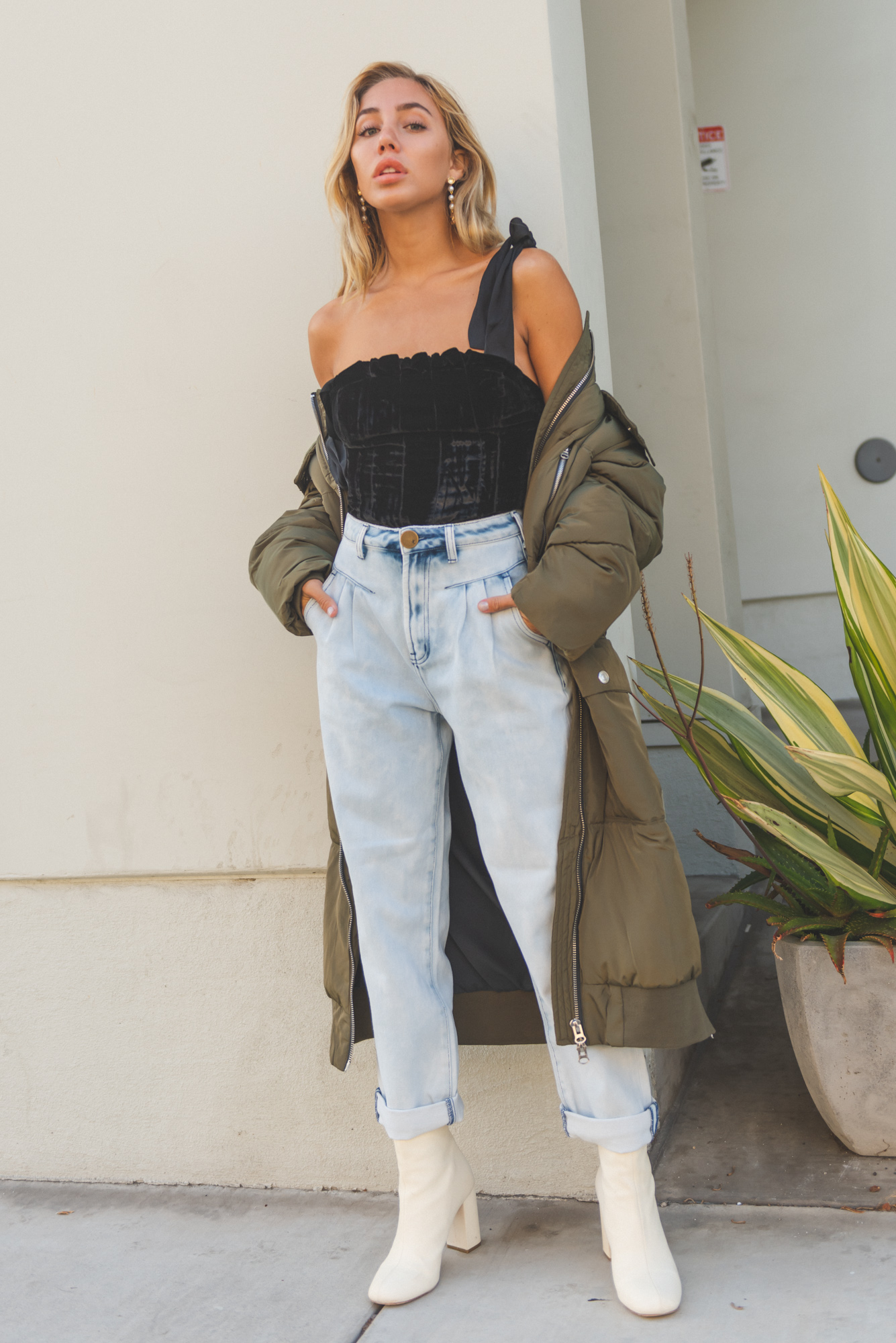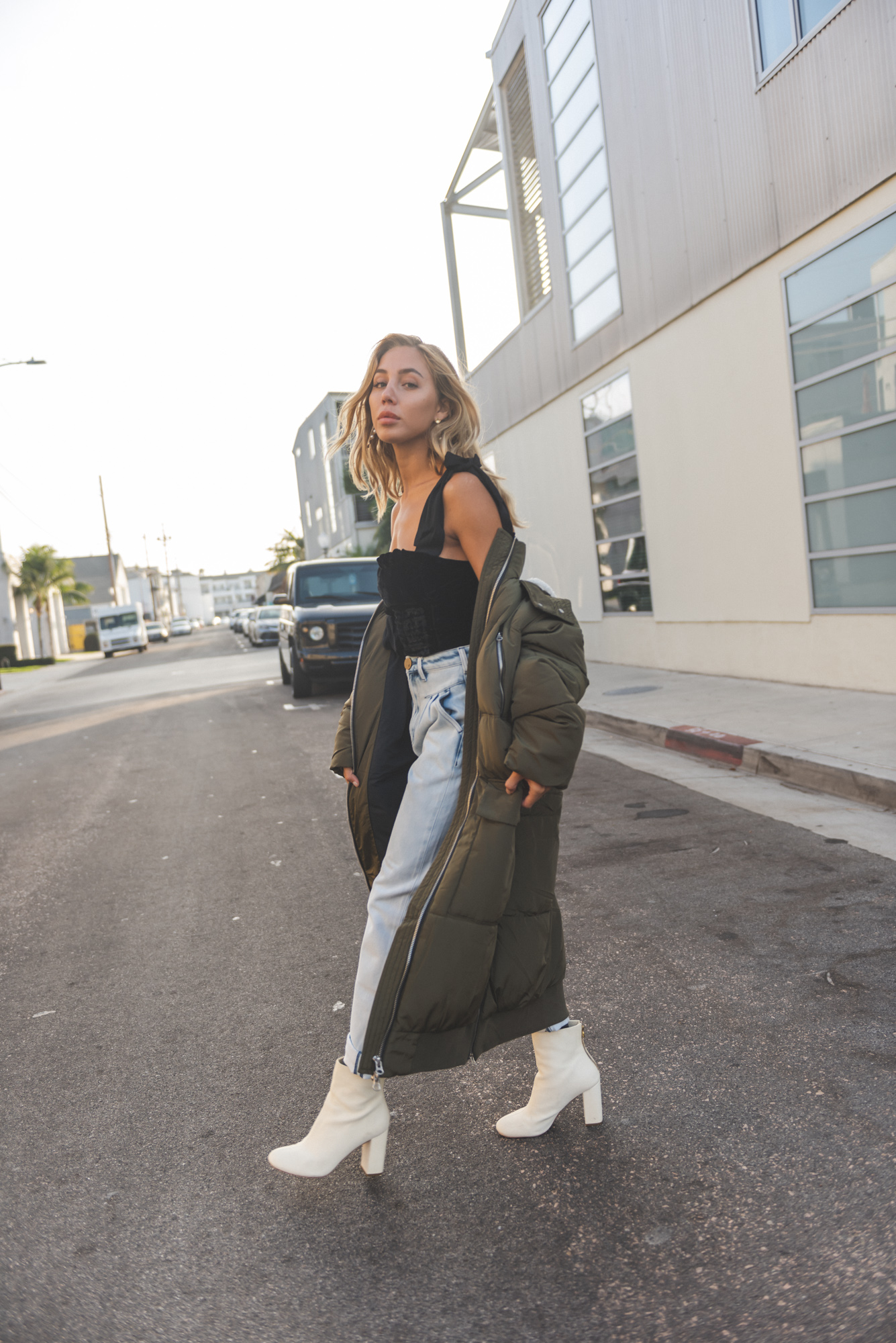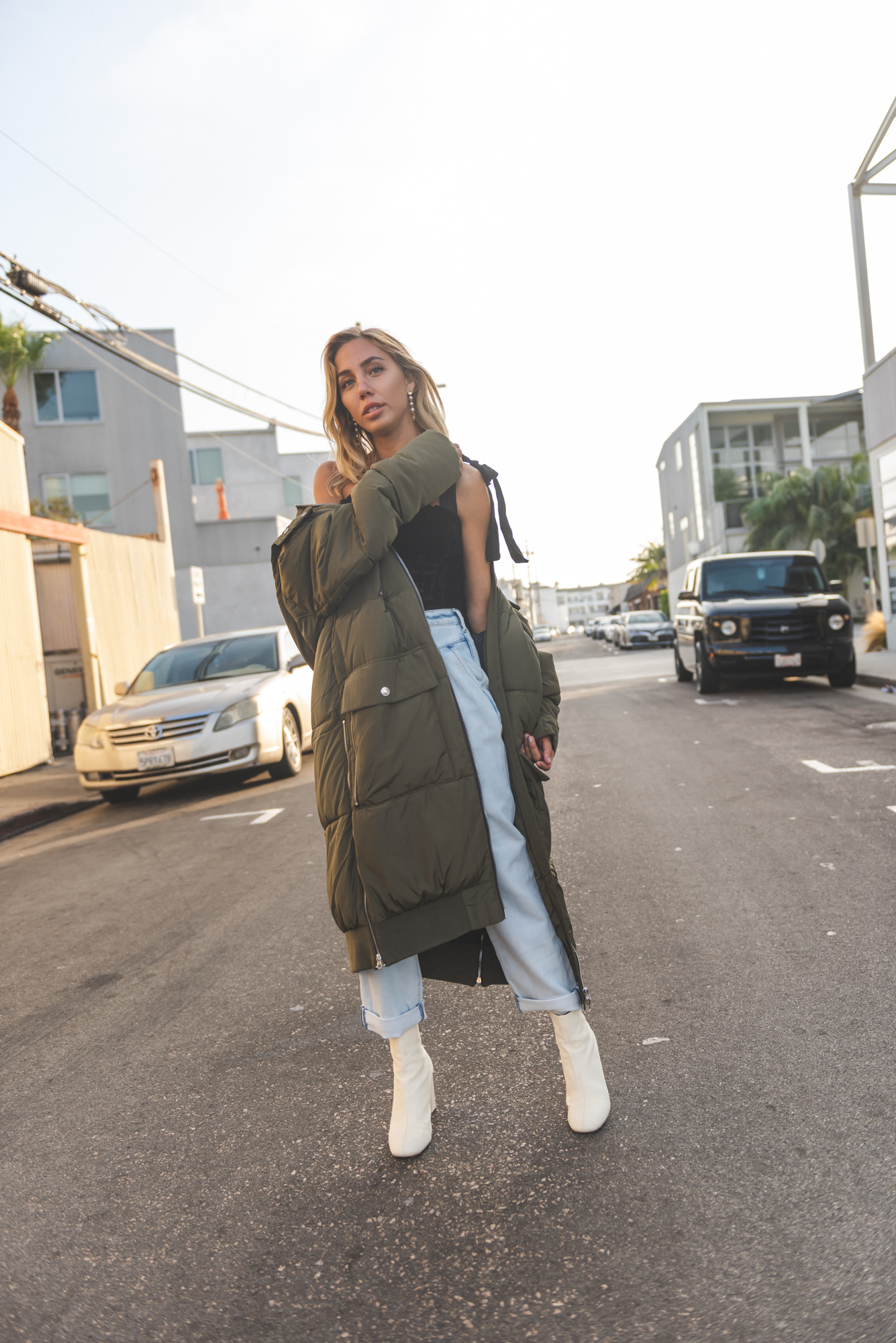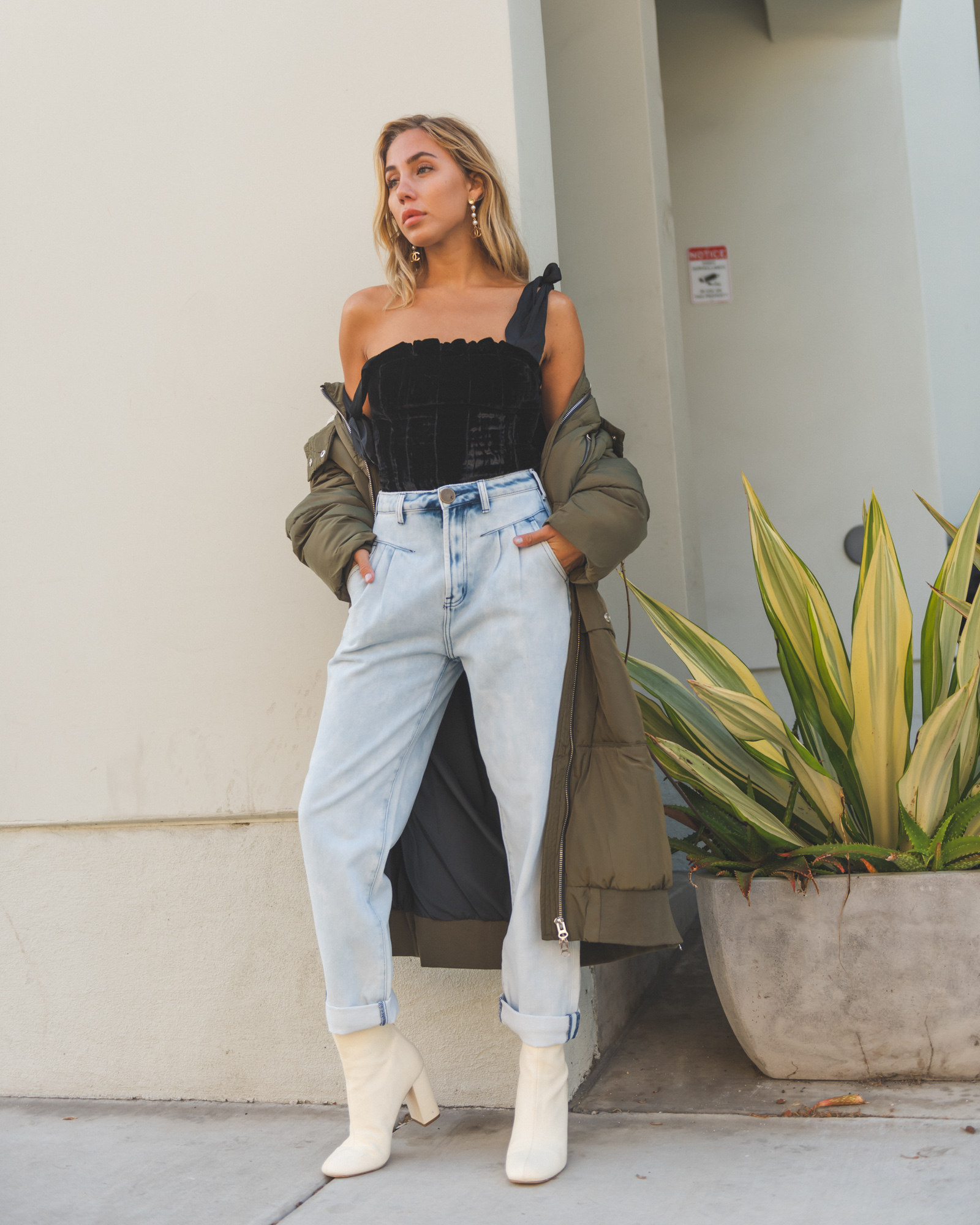 CREDITS
Model Summer Betti @summerbetti
Styling + Photography Rachael Dickens @imagingbyrachael
Location Manager Natalie Dickens @nataliedickens