How to create trending outfits with what you already have.
I have so many mixed feeling about "trends". On one hand I love to see what's next in fashion, but the other side of me thinks, don't waste money on an industry that just wants us to constantly consume the next "here today gone tomorrow" trend. That's why knowing the trends and buying them are different. Trending outfits.
I'm all about keeping up on and knowing trends, well it's my job, but not buying into every fashion whim. I constantly preach about two things; one, have a good wardrobe full of essential timeless pieces and two, be your own stylist. I know what you're thinking, "be my own stylist?" WTF. Yes we all need to be our own stylist. So what does that mean exactly? It means pay attention to what you like and what looks the best on you; buy smart, think in the long term, and shop your own wardrobe most of the time.
Black Top
I've got to say, if there is one thing all women can agree on it's: black tops are a wardrobe must. So how can we give our black tops new life? First give your black top and jeans outfit a rest. Next, mix one of your "going out" black tops with a pair of work trousers, add an animal print clutch and an unexpected shoe for a trending outfit that shows you're a fashion lover.
Mix Print Styling Tip: If you're mixing prints for the first time have your prints be in the same color palette.
BTW if you're looking to add a new black top into the mix, go for this one, it's under $50!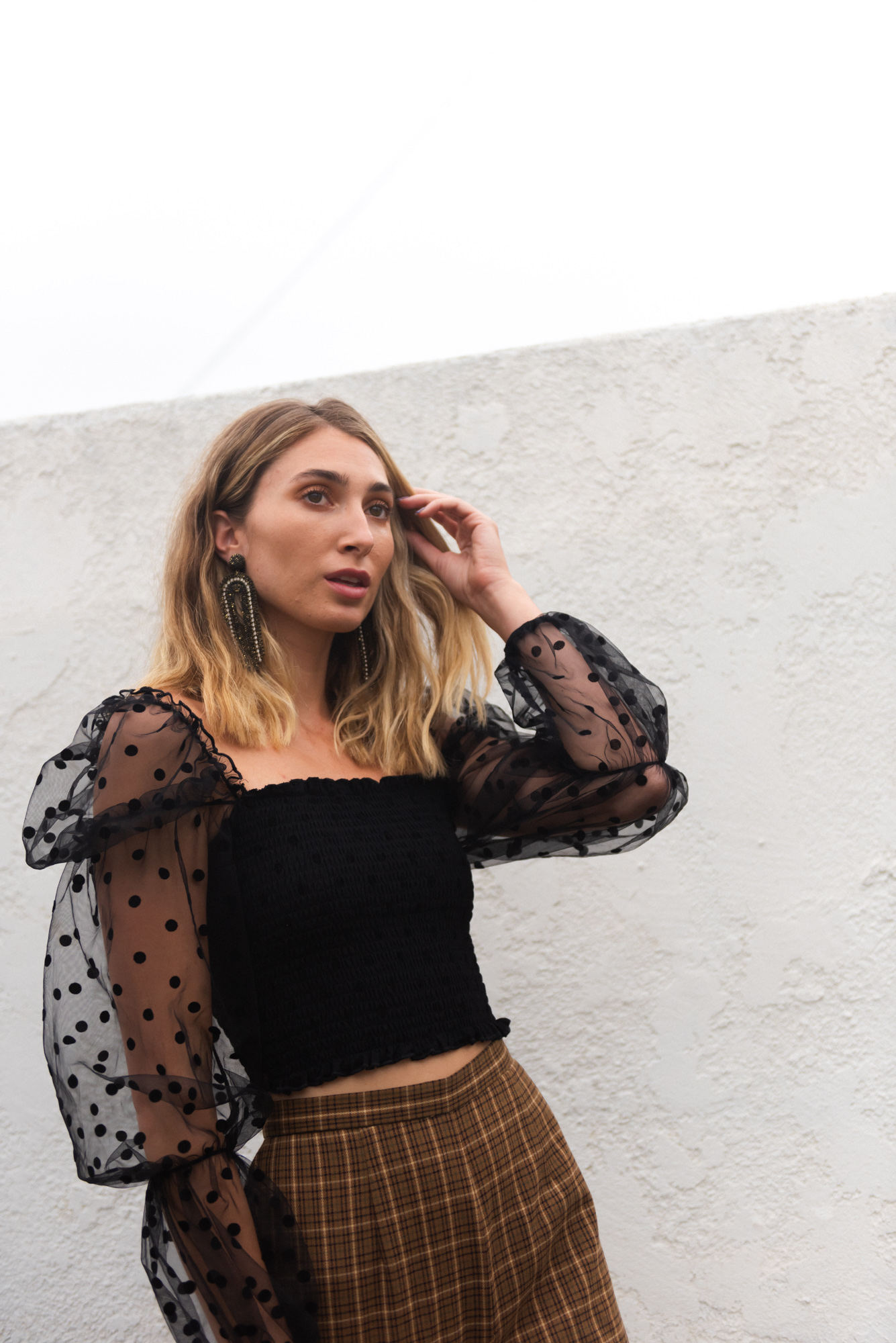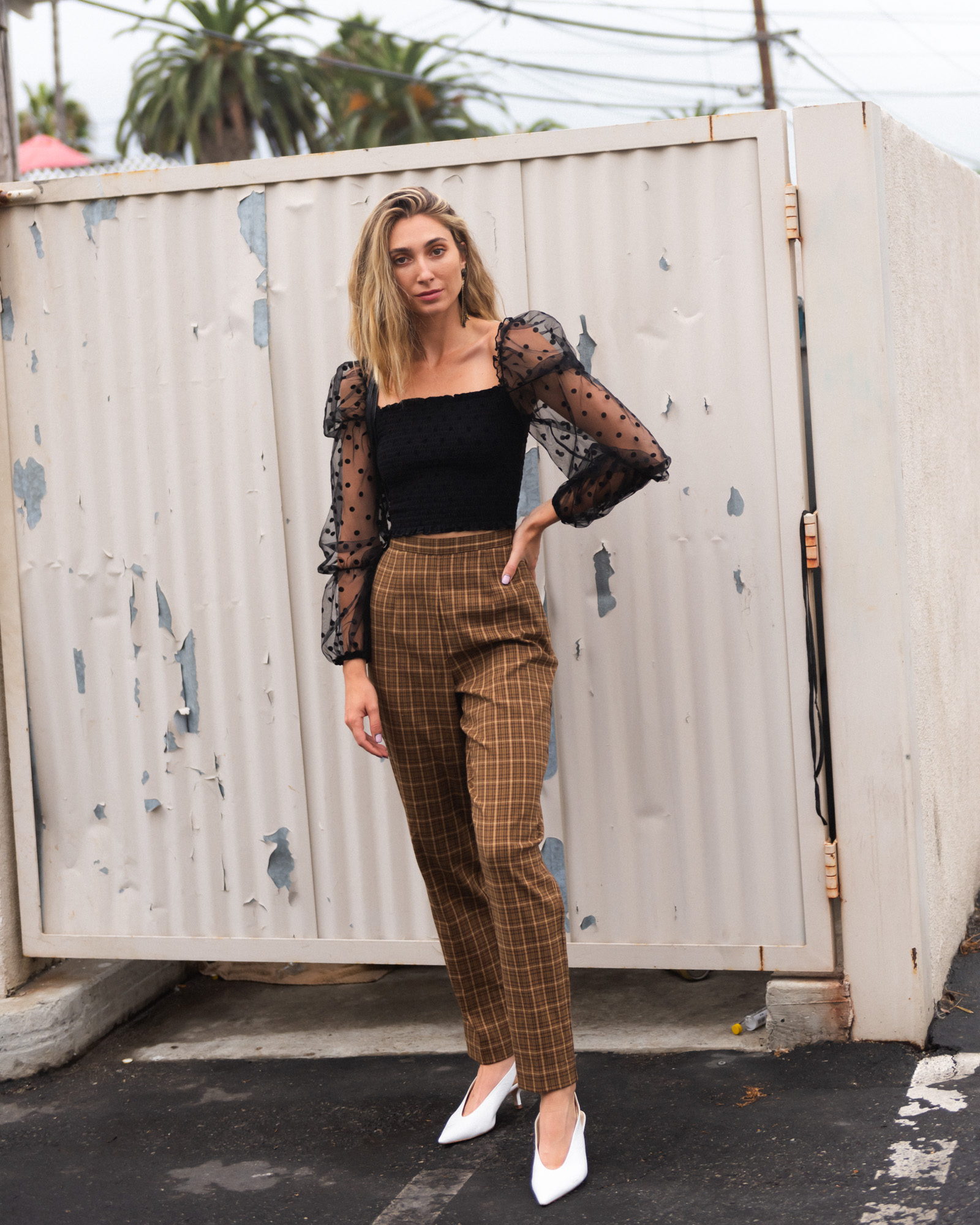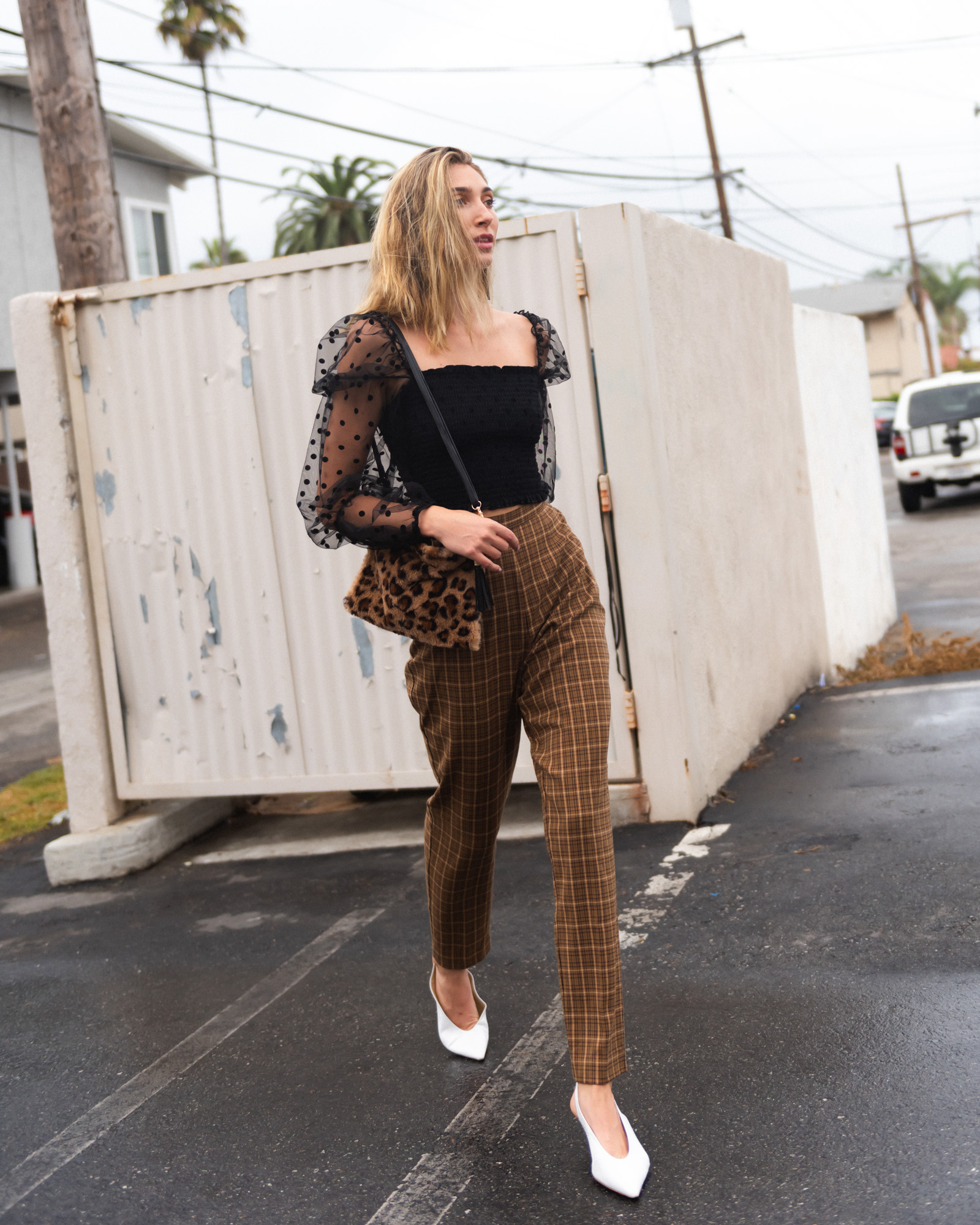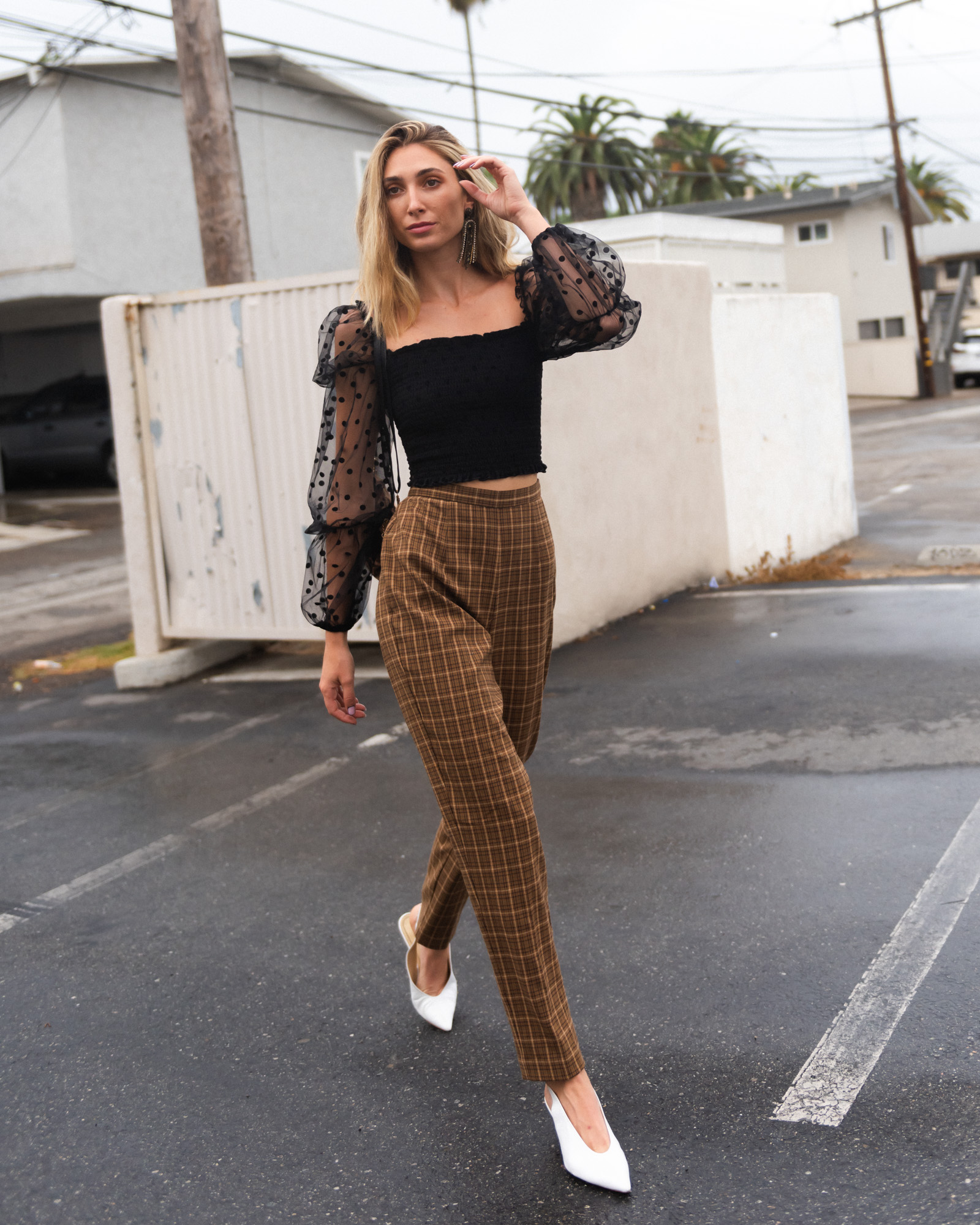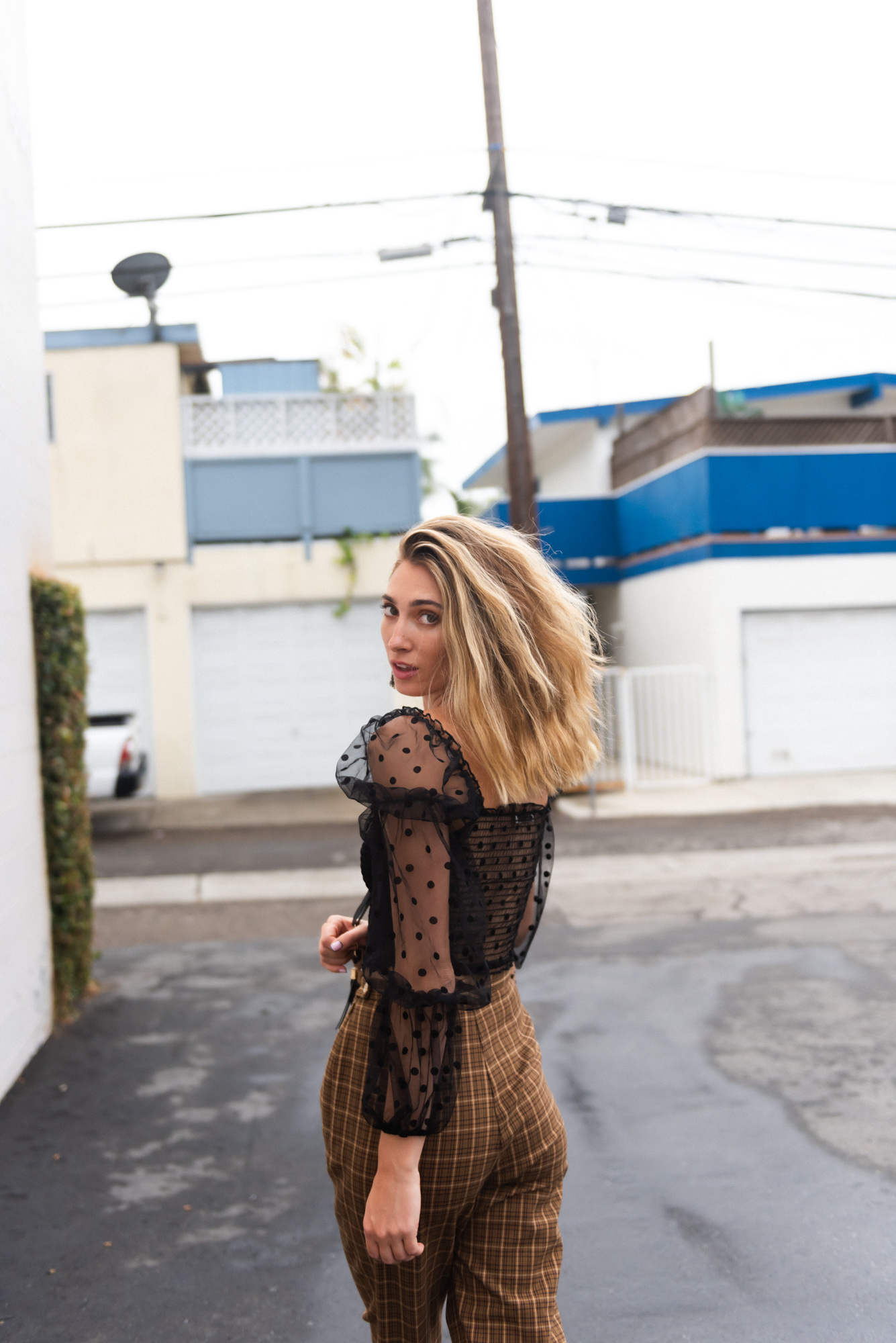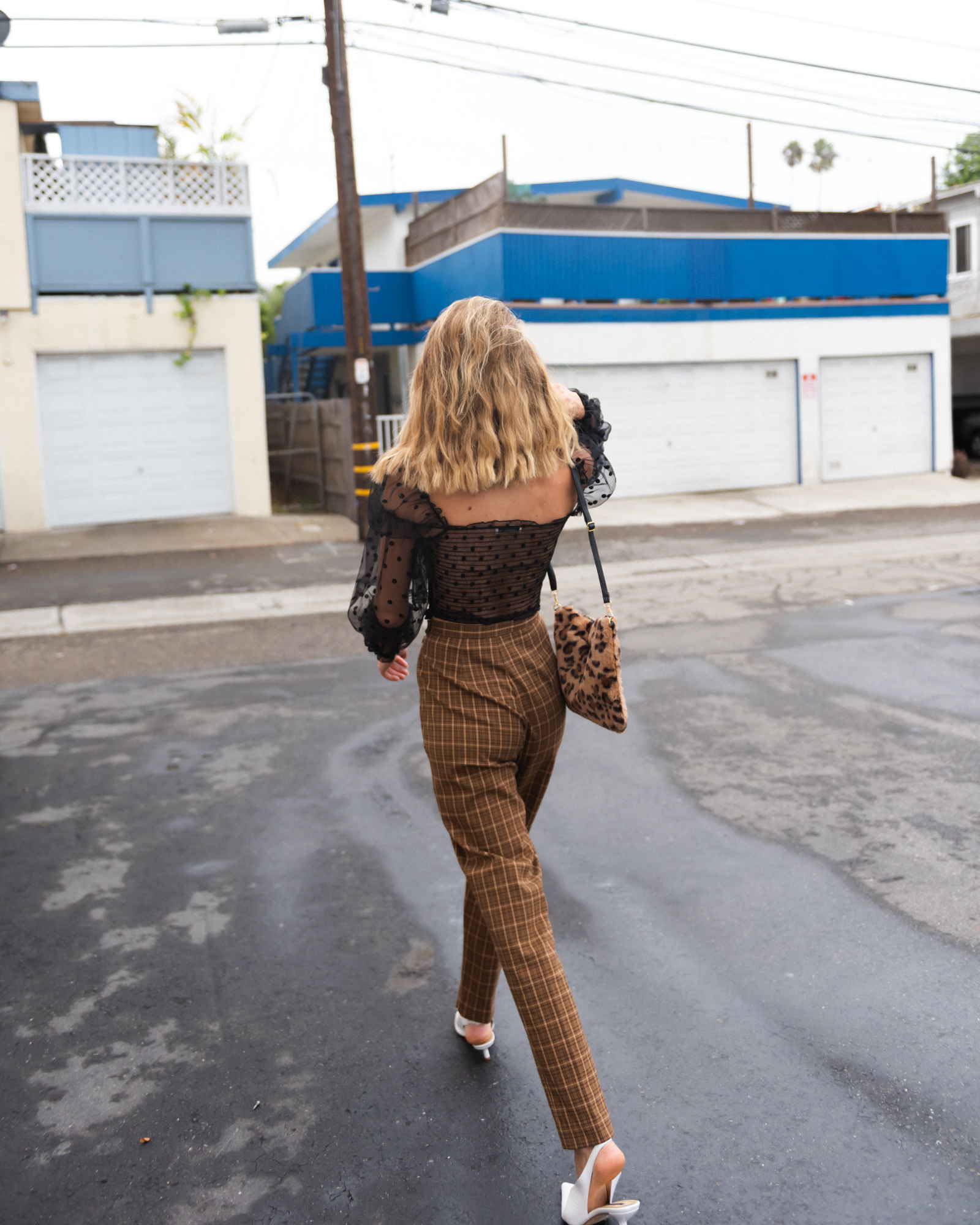 CALIstyle Rome in a Day Mesh Dot Top $45// Vintage x Resurrection coming soon via RESURRECTION//
Black Strappy Heels
The most fashion forward street style stars have embraced wearing white socks with strappy black heels. This is a simple and cheap way to give your strappy black heels some serious street style vibes.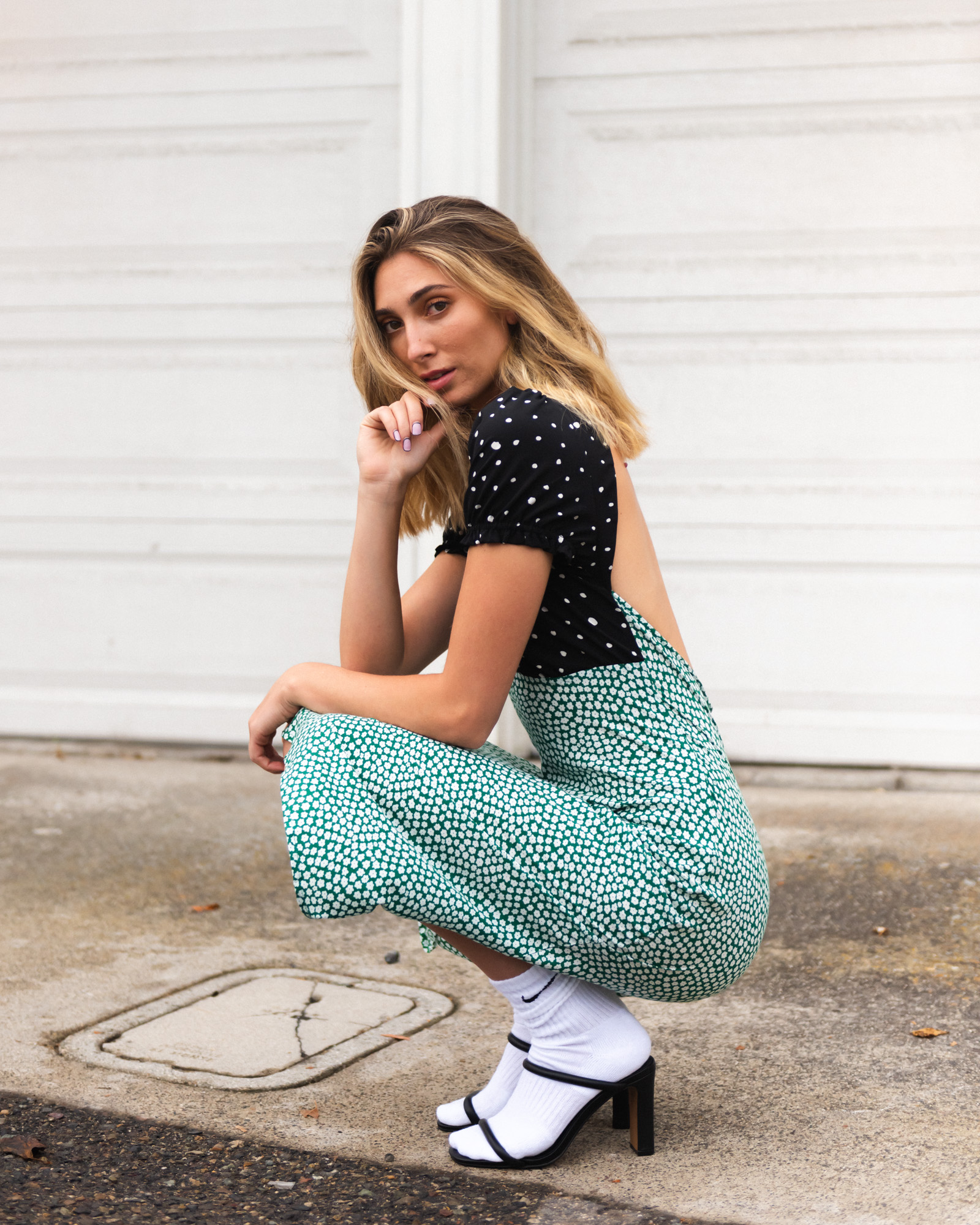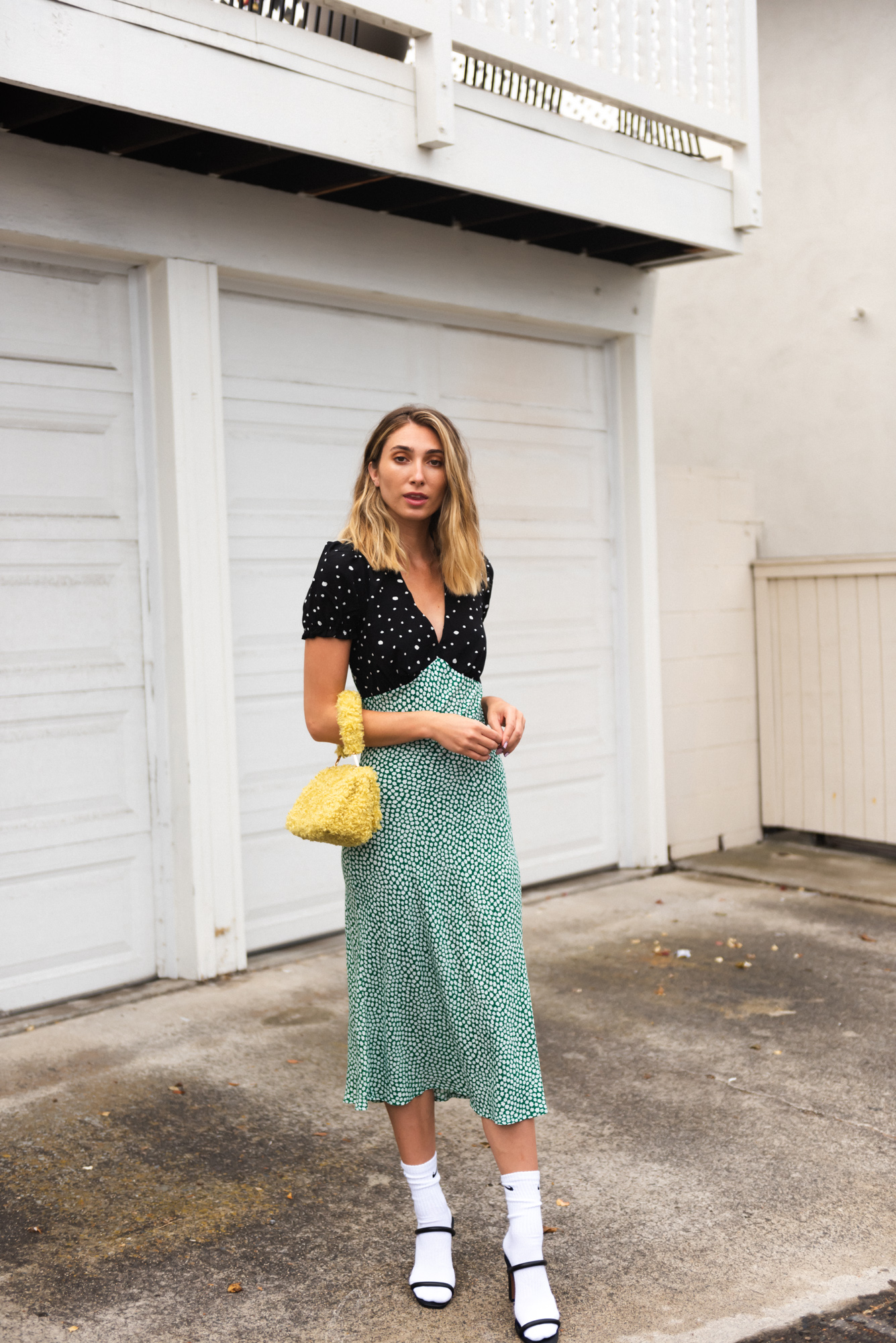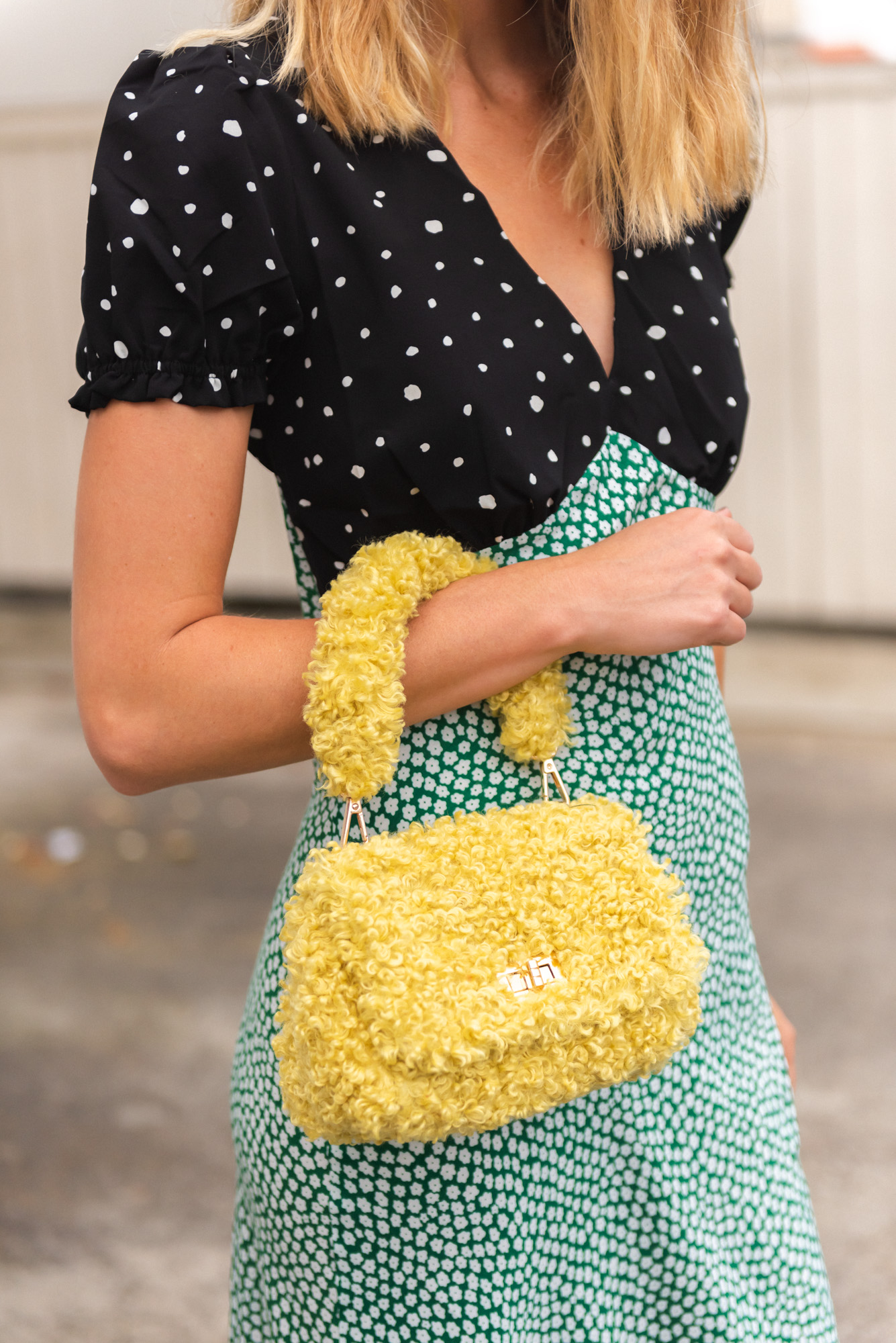 .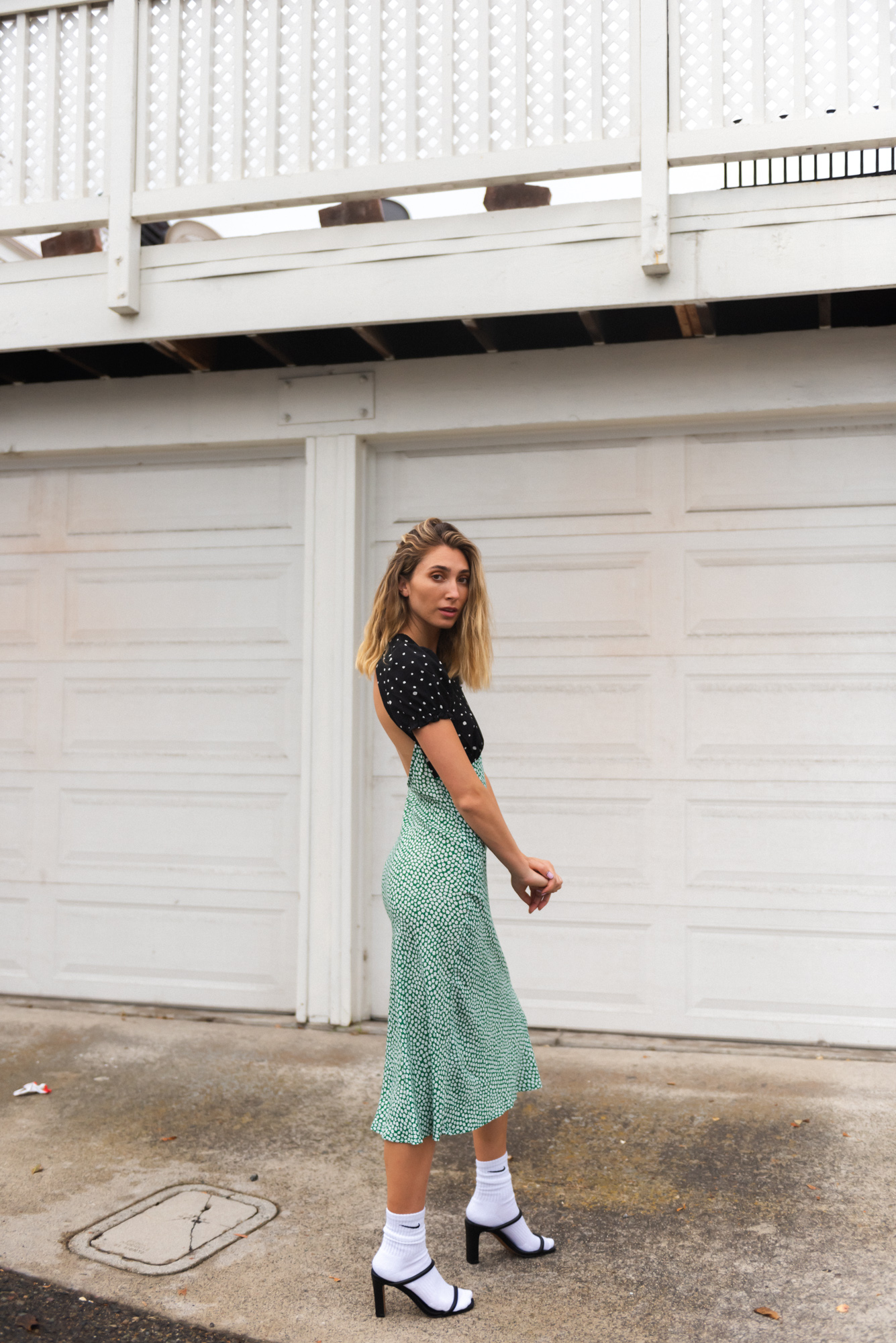 Plaid Blazer
I hope you know by now that your plaid blazer is not just for the office anymore. Not only can you wear your plaid blazer with your favorite jeans and tees you can also throw it over dresses.
One thing street style stars do all the time take risks. These fashion risks are calculated. How you ask? Trendsetters understanding the fundamental "rules" about color, fit and proportions. When an outfit has a cohesive color palette you play with mixed prints and proportions. With a figure flattering silhouette almost all fashion rules ever written can be broken.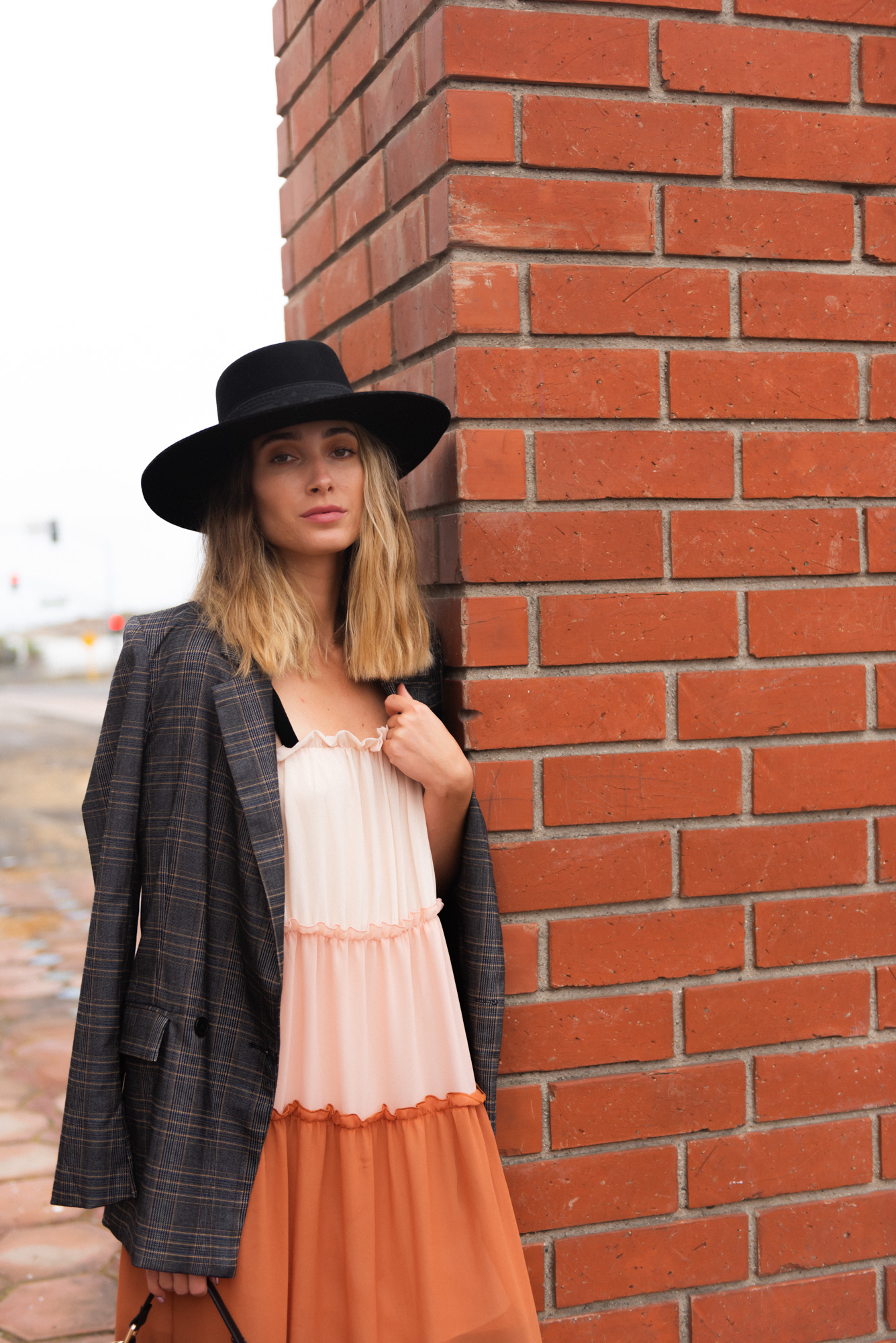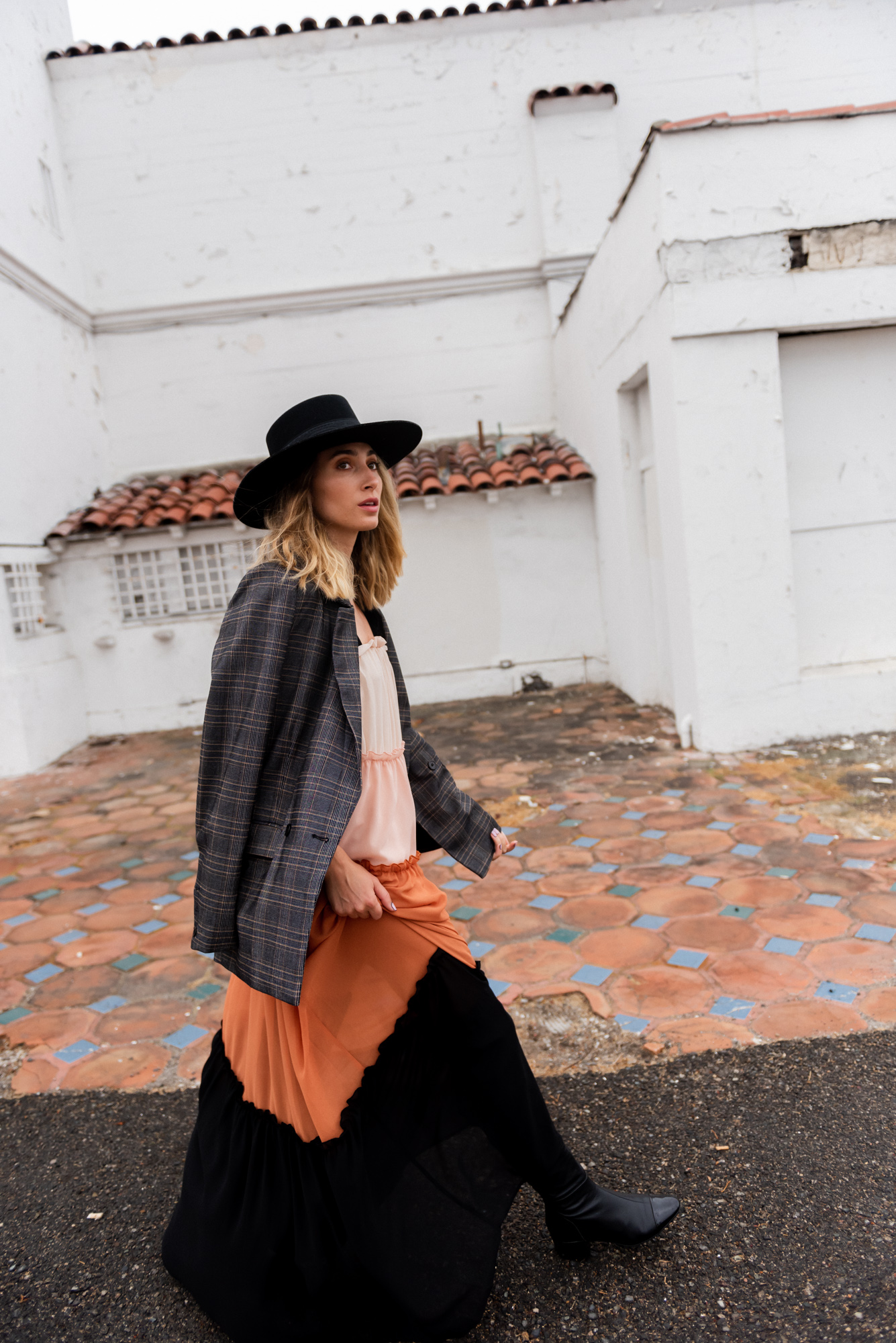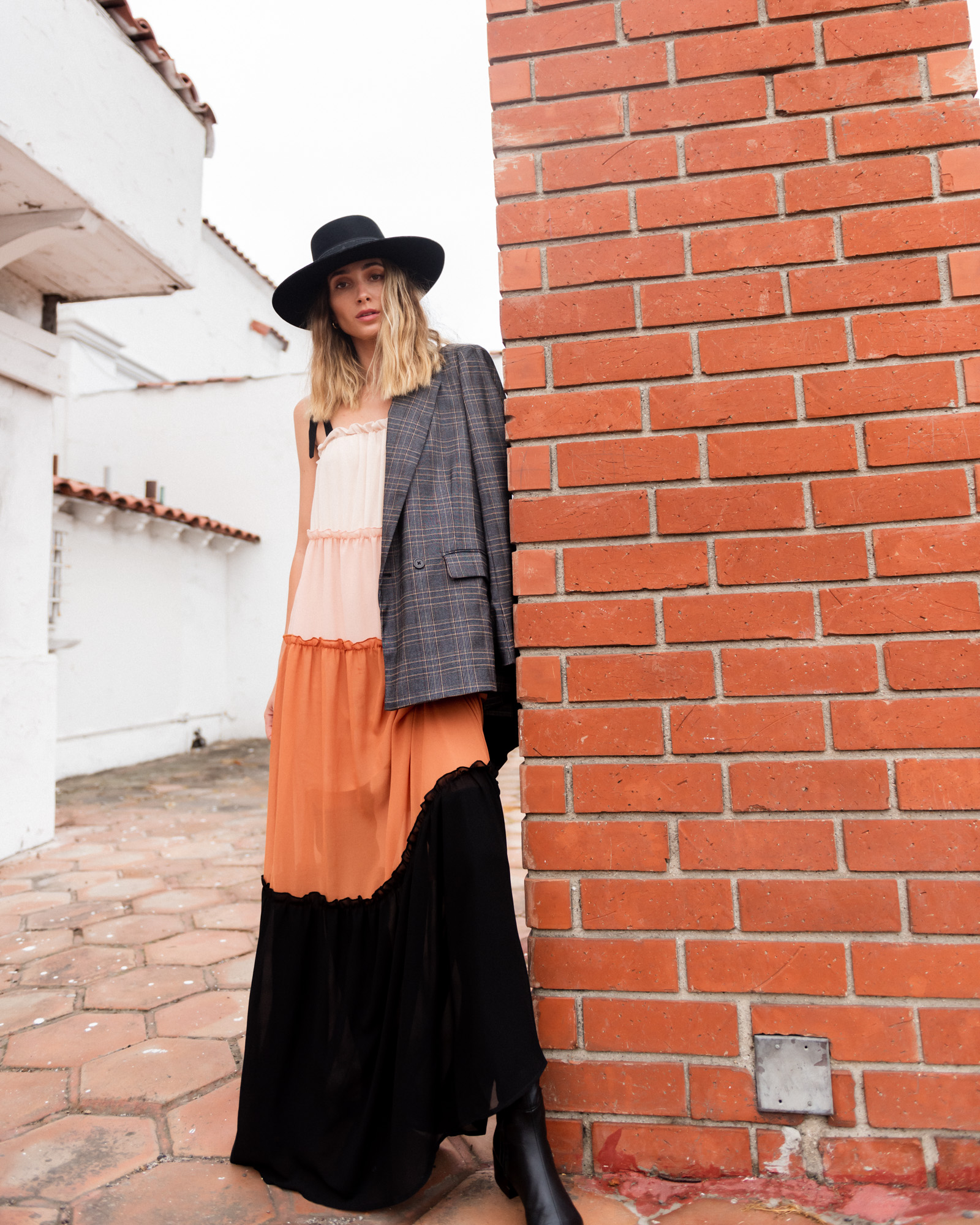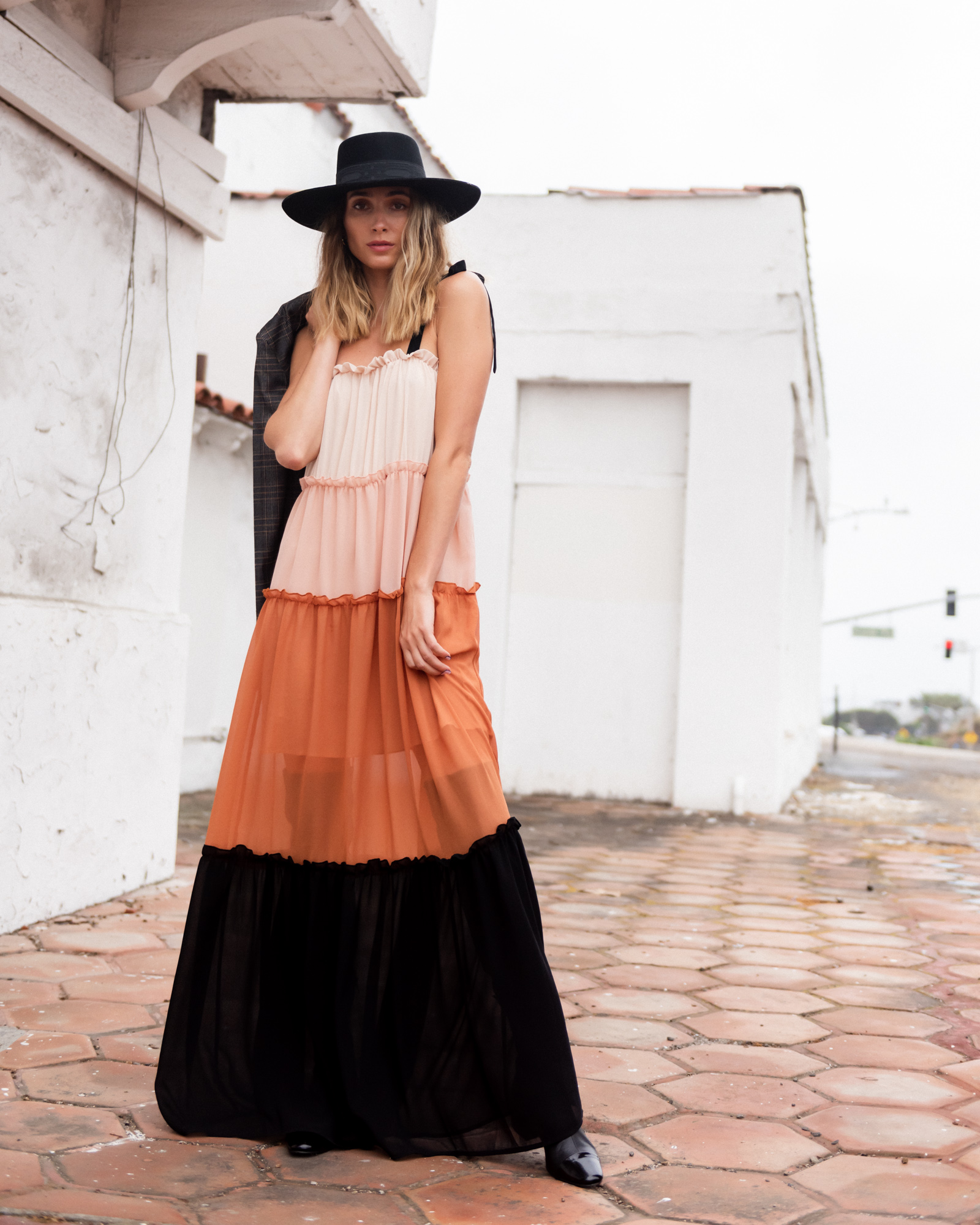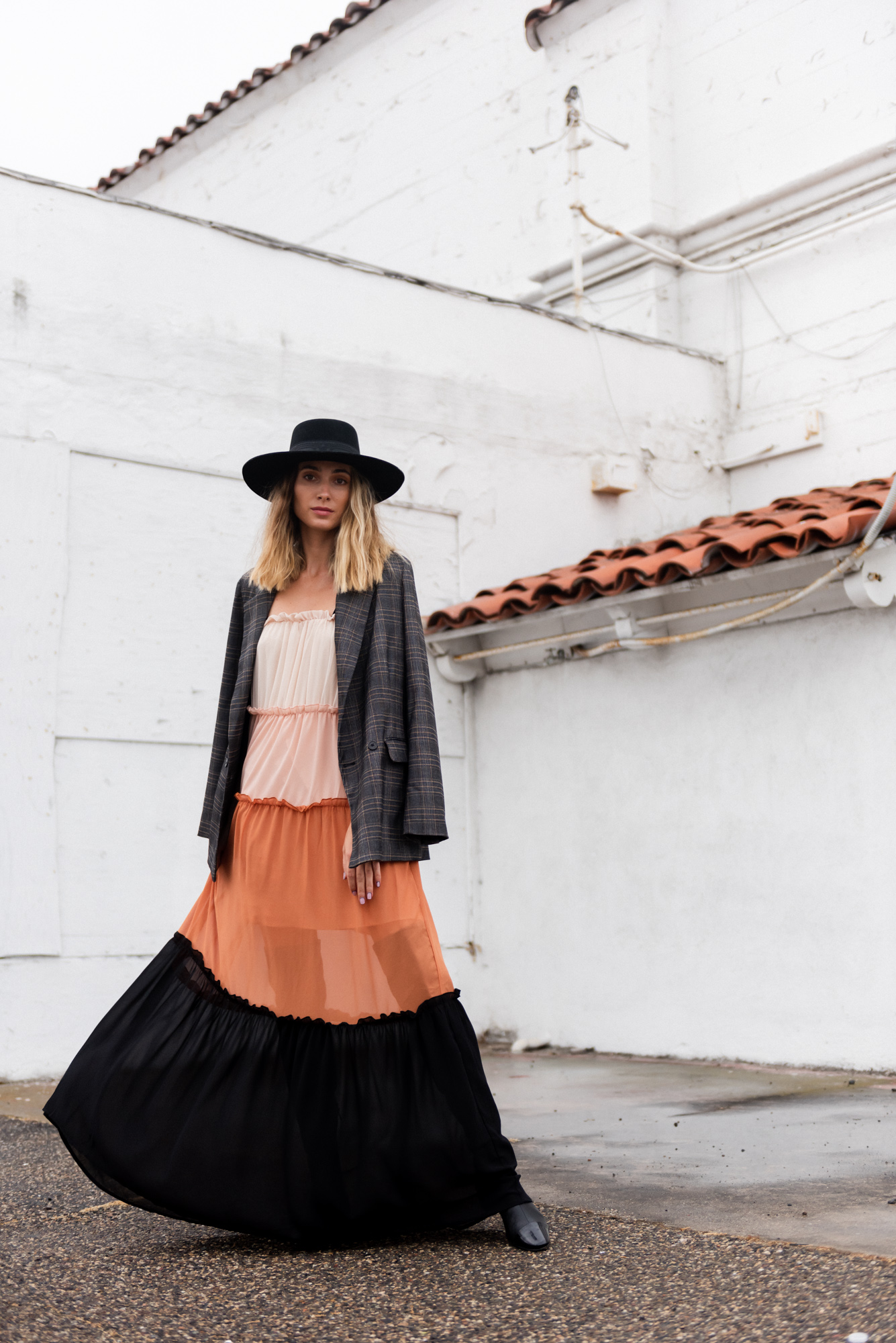 Graphics
Most of us have some graphic sweatshirts and tees folded up in the back of our drawers somewhere. It's time to take them out and make a fashion statement with them. I know.. A fashion statement with graphics? YES! Fashion babes have been doing it for years. Did you know Anna Wintour put a sweatshirt on her first Vogue cover back in 1988. I hope that's proof enough to make a style statement with a graphic.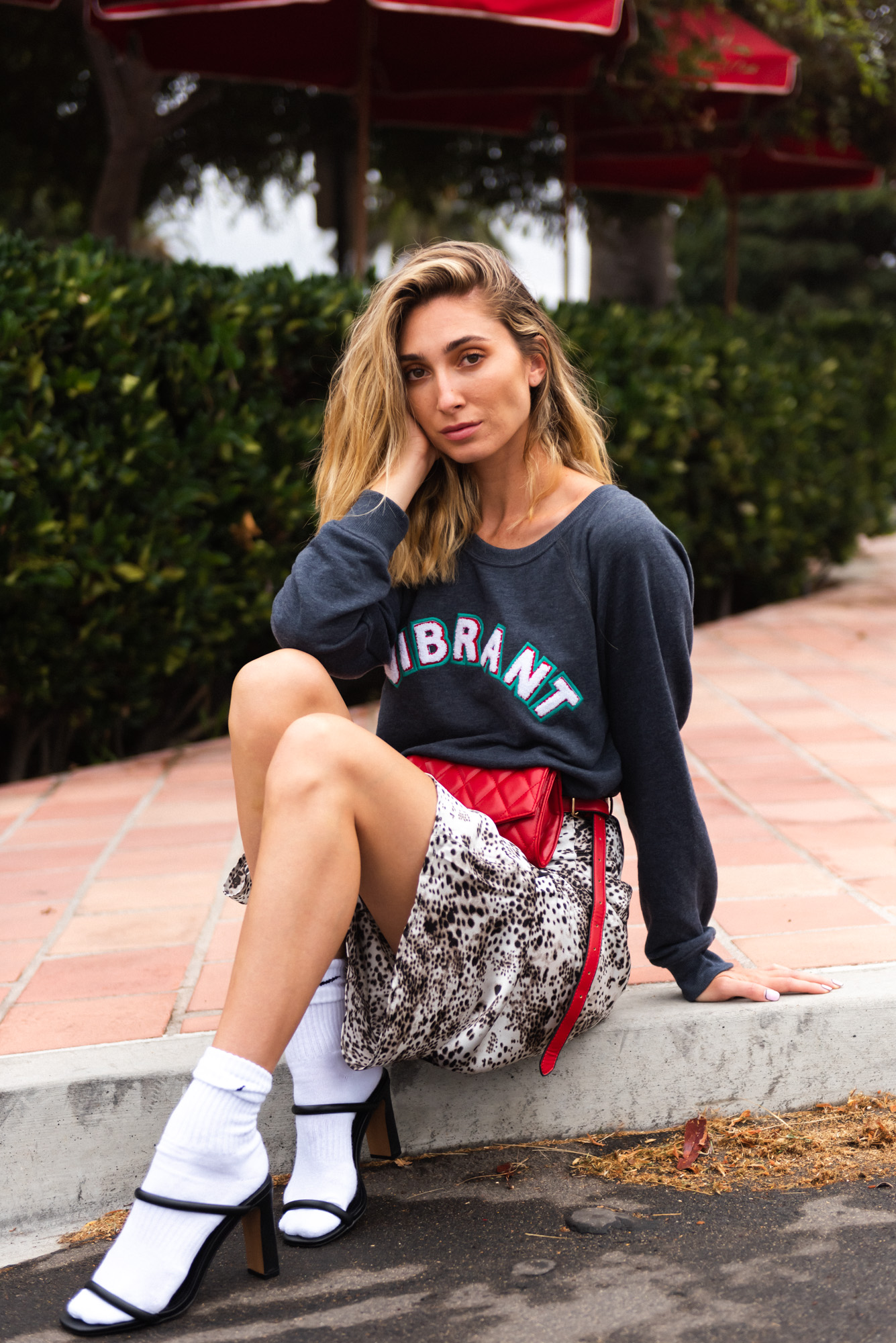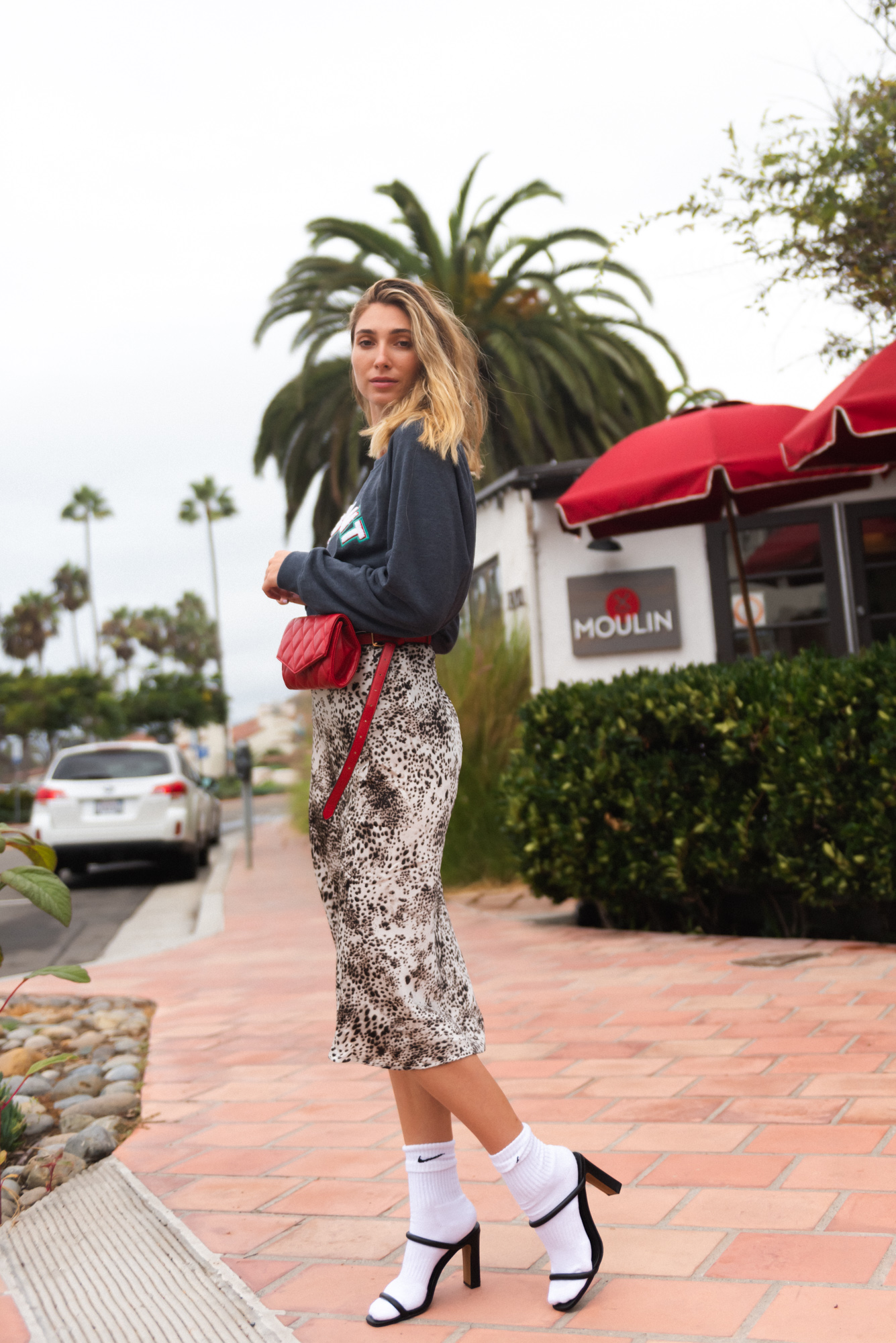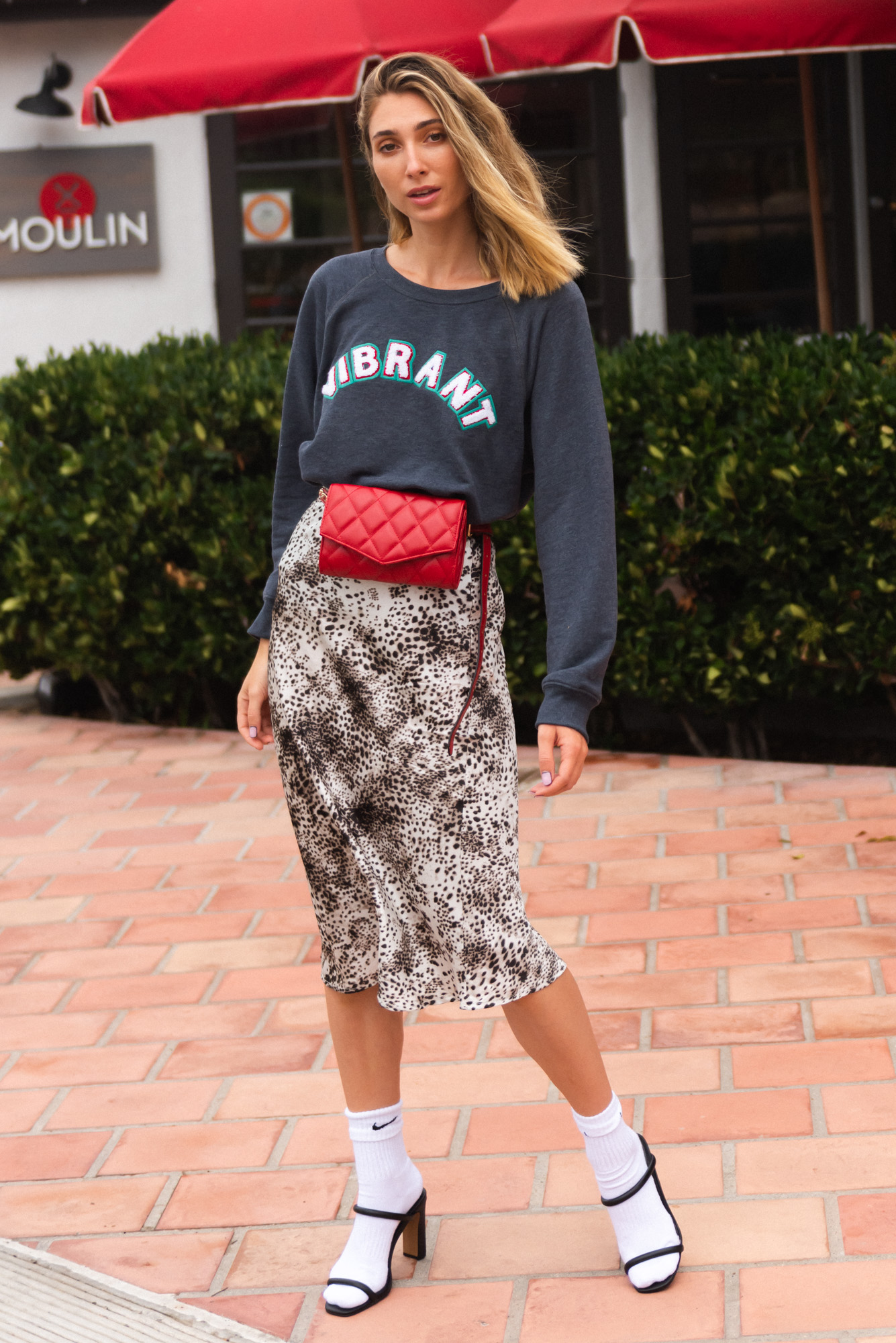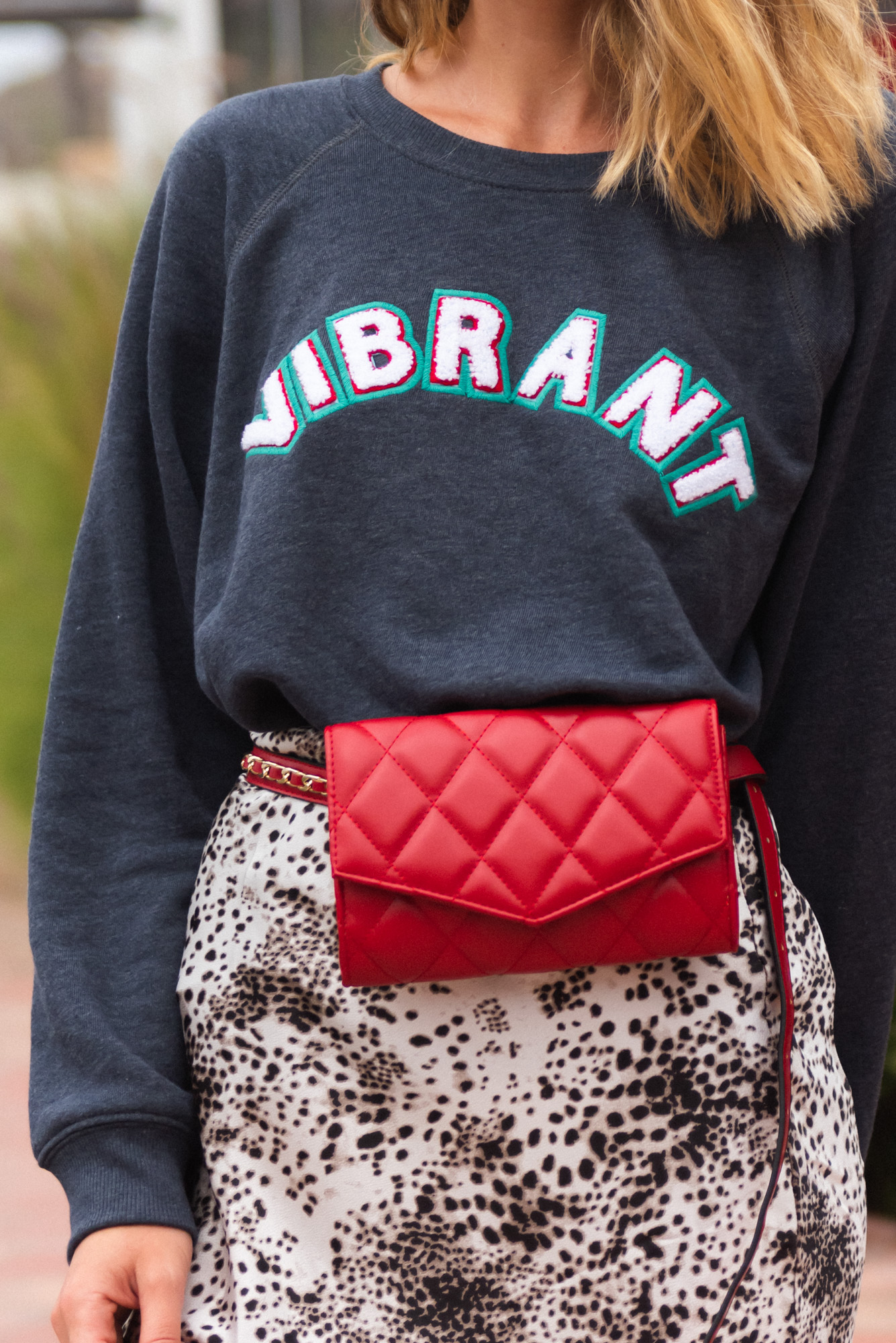 Trousers
This is way I love styling! A simple change in the type of shoes worn with trousers can give an "on trend" vibe. Just tuck your trousers into your boots. And yes, it's perfectly ok if our pants "blouse out" of the top of the boots. We're taking this styling cue from both the runway and one of our favorite street style stars, We Wore What.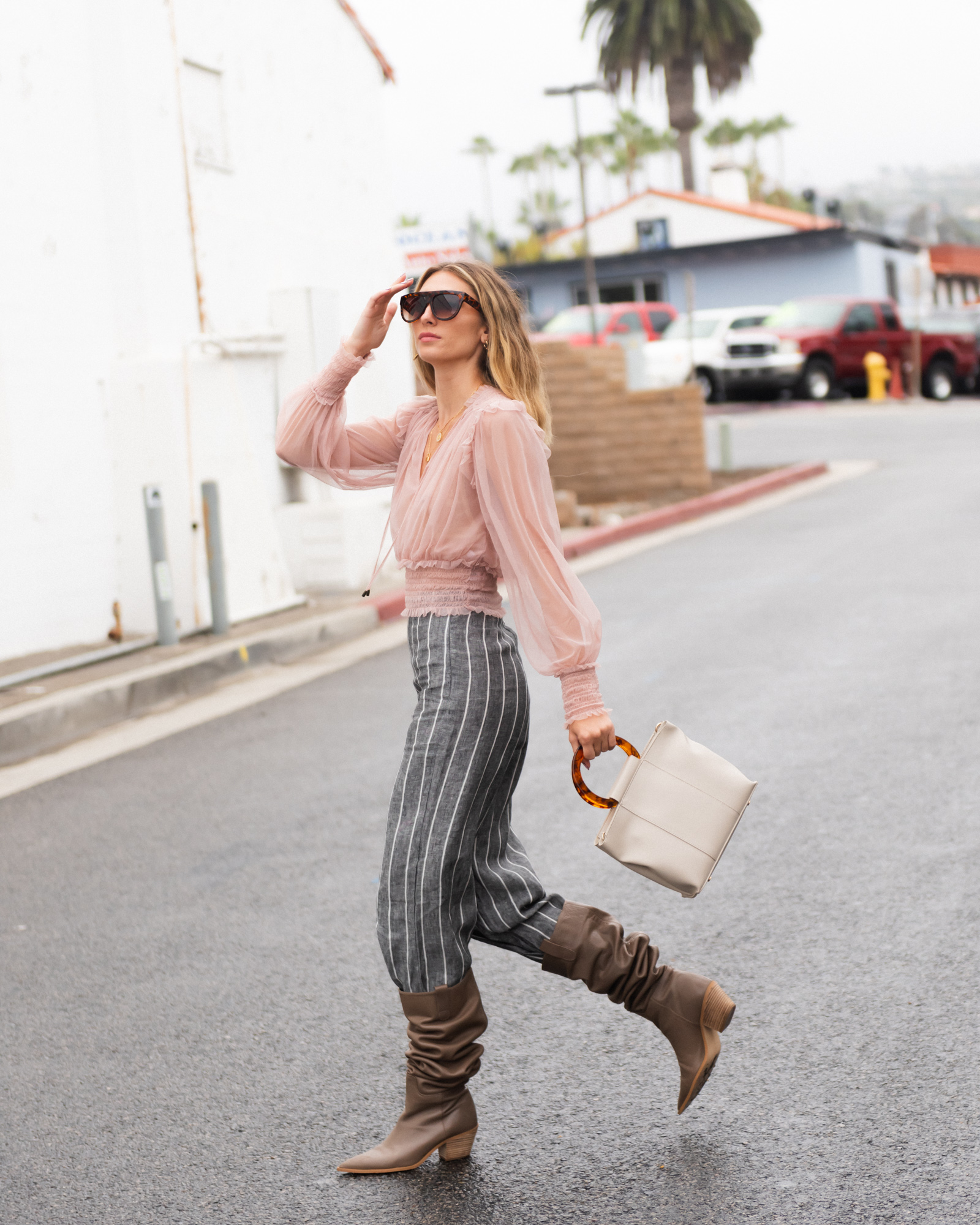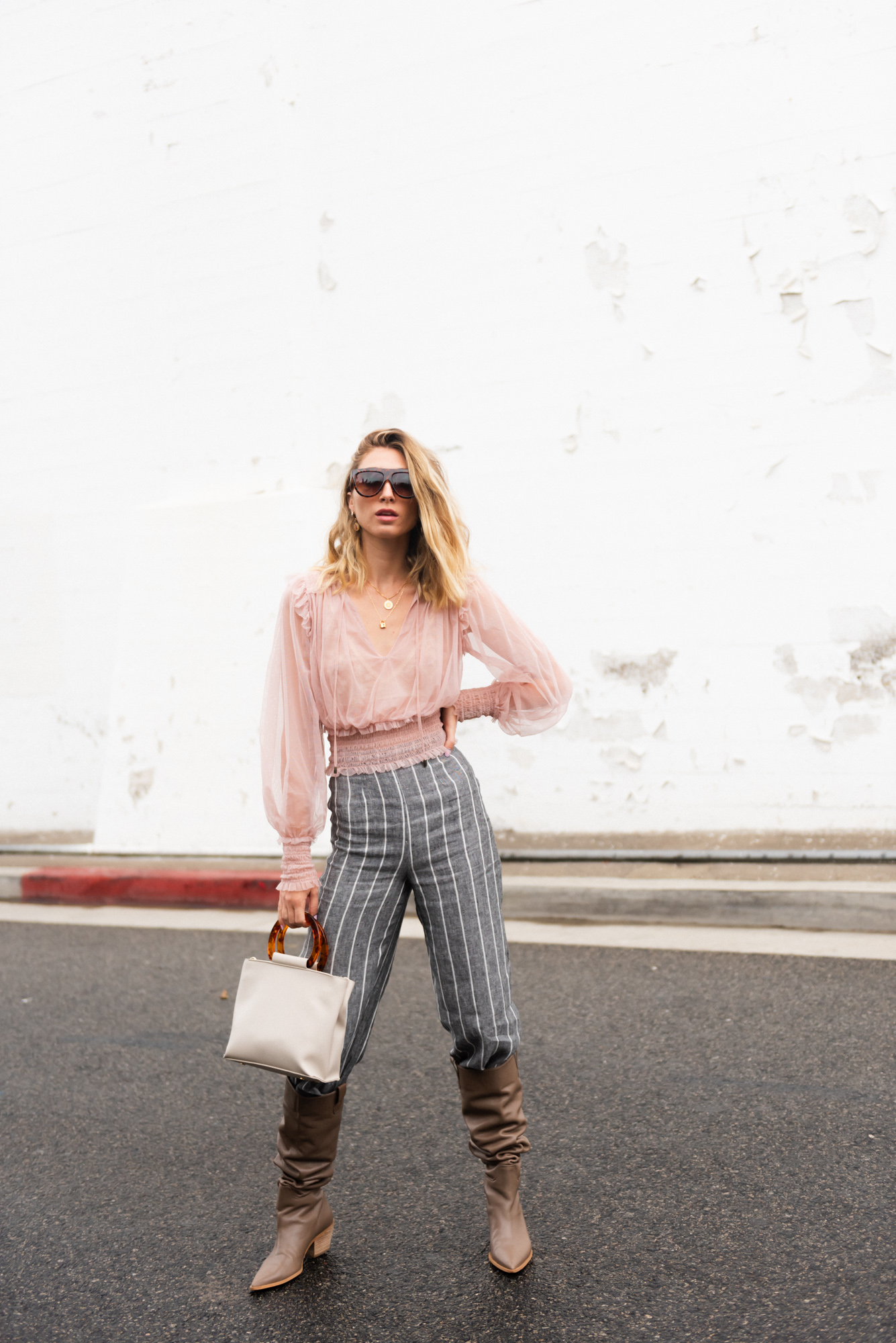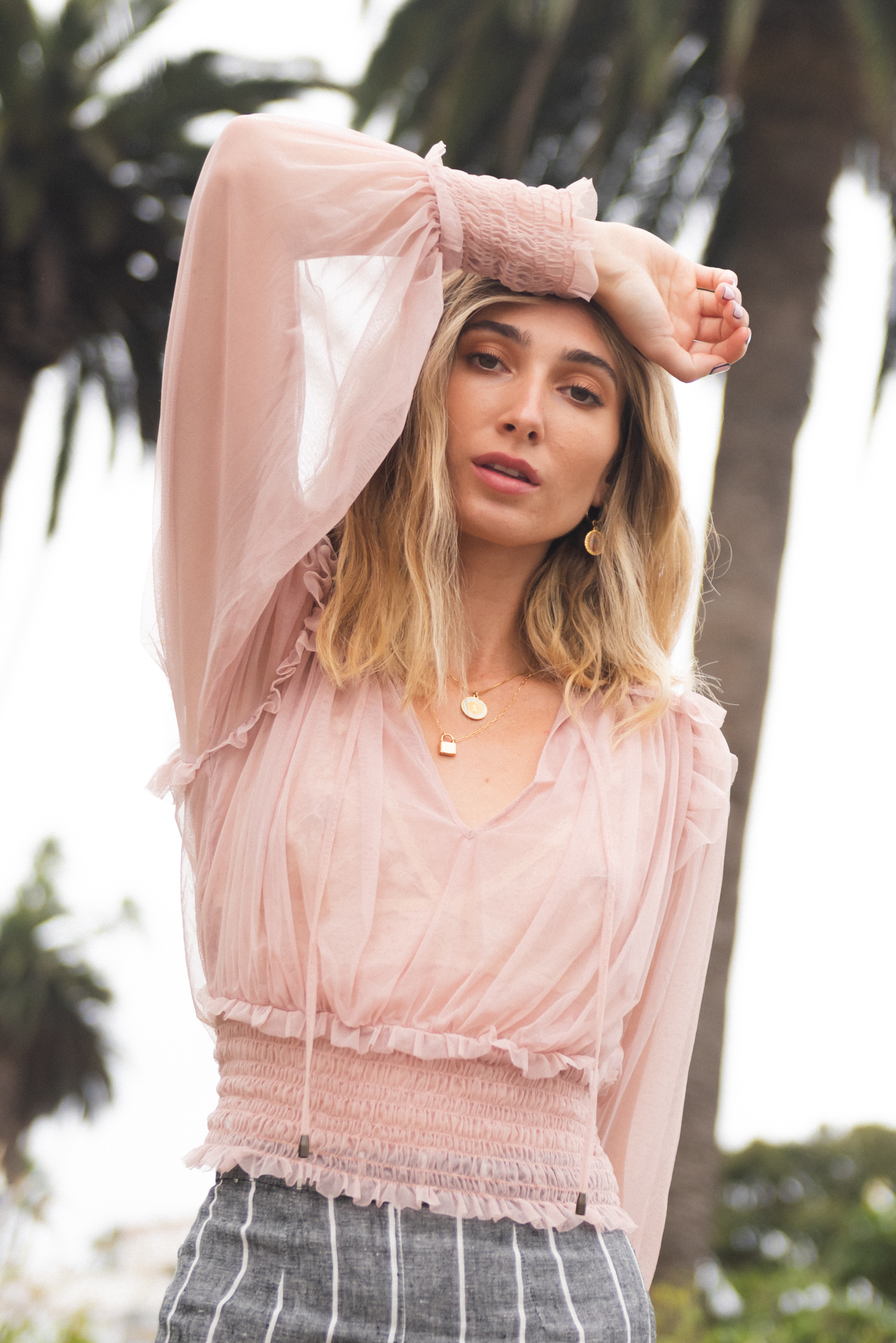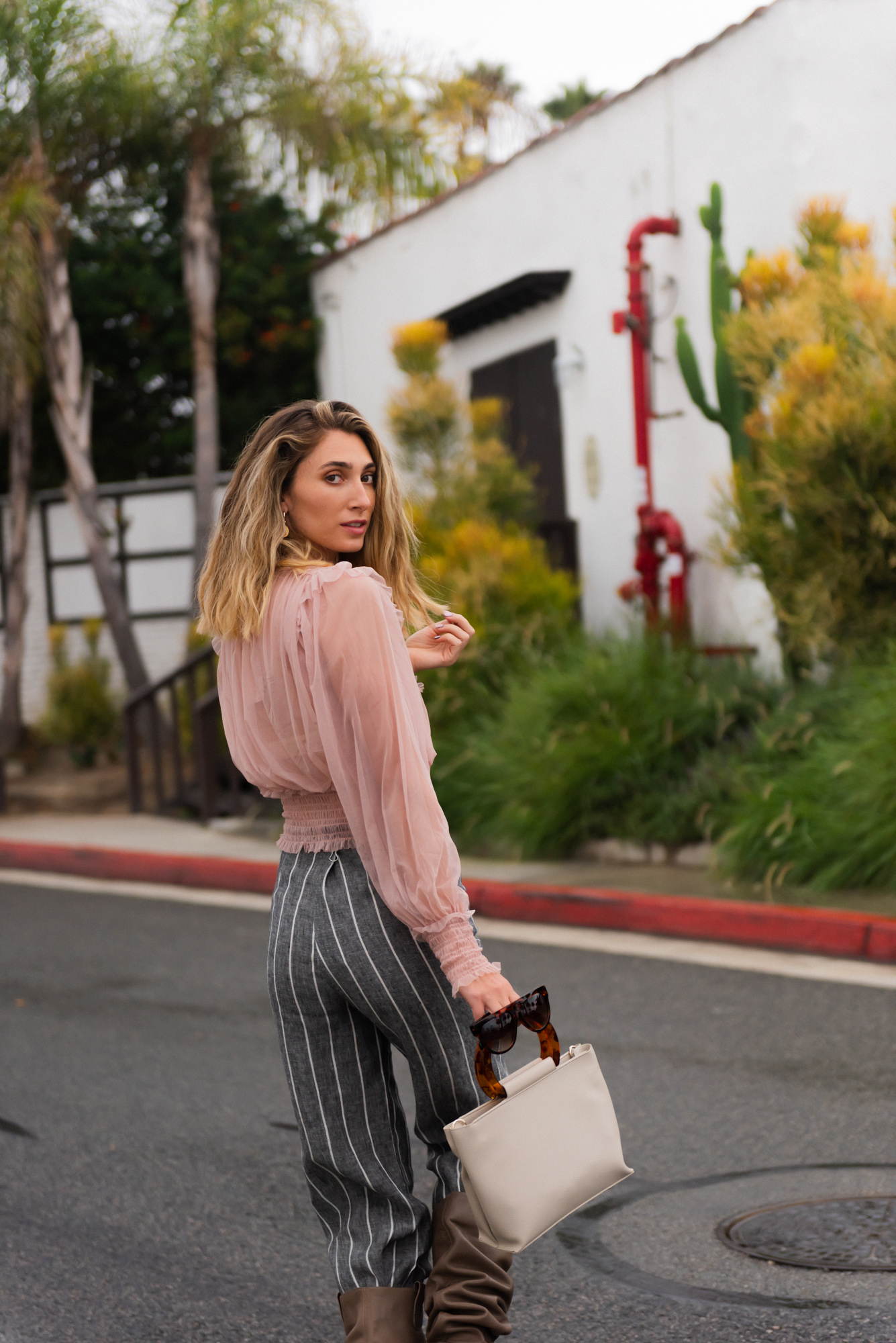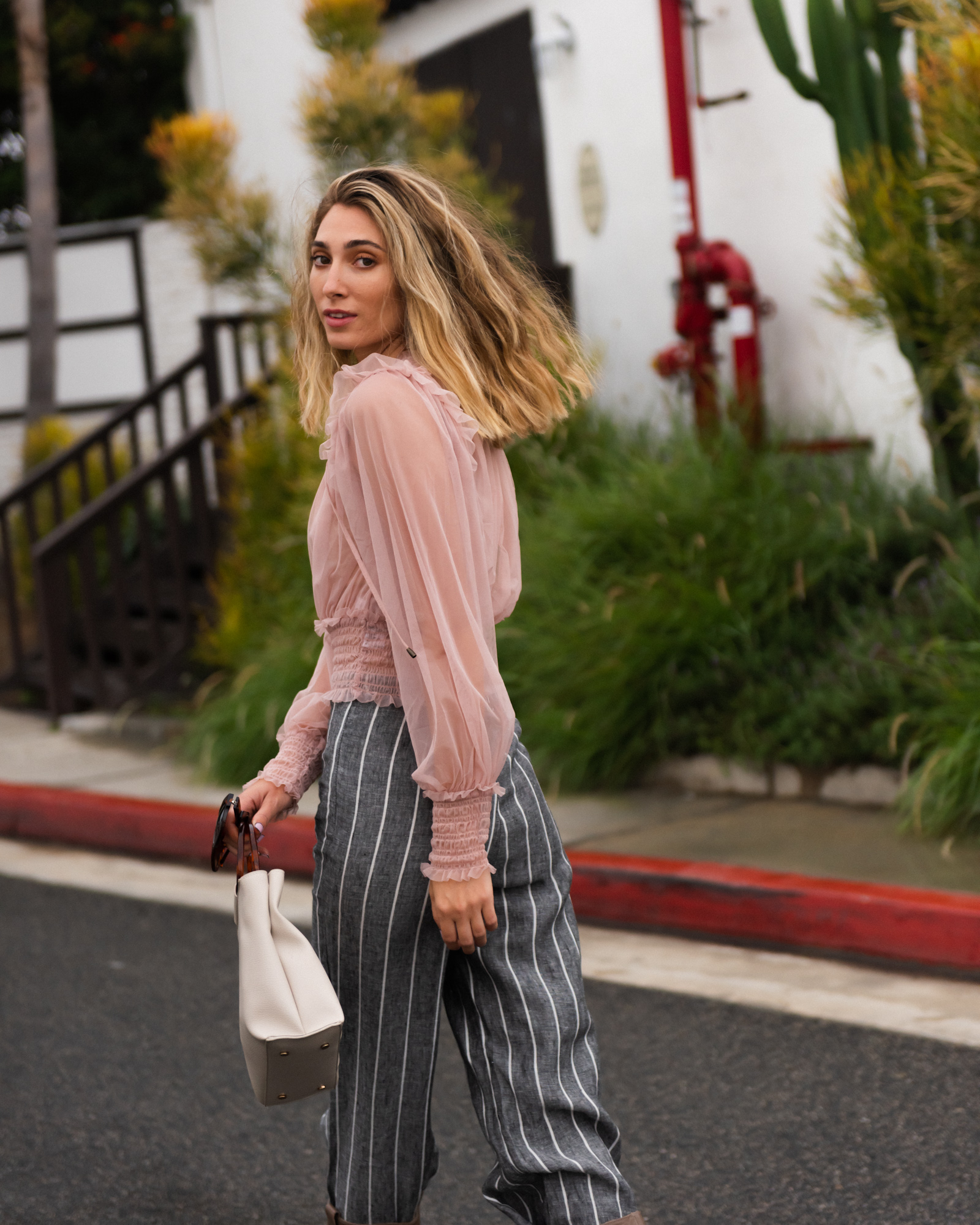 Two Classics Together
Pair your plain white tee and a pleated midi skirt together for a fashion babe approved minimal outfit. More mixing and matching of styles. The best anyone can do for their personal style is to try something new. And the easiest way to do this is by mixing unlike styles together.