Plaid
Fall has officially arrived; so it's time to put away your linen and pull out all things plaid. This classic print has stood the test of time, which means there should be a plaid piece in everyone's closet. Finding new ways to wear and style your plaid should be top on your list for the new fall season. Plaid outfit inspiration is endless. Making a classic piece feel fresh and modern is all about styling. You don't have to buy new pieces to get a new look. Rethink how you're wearing your plaid pieces.
I love pairing unexpected pieces together. I know I'm a broken record about this but it's really one of the only ways to make fashion feel fresh and interesting. So this season, throw your go-to blazer over a hoodie, rock your plaid coat with western boots and of course do mix plaid with other prints like florals and animal.
The Blazer
If there is one must have plaid piece in your wardrobe it's a blazer. A plaid blazer can take you from the office to date night to the farmers market. It's all in the styling. Don't ever be afraid to redefine where a single piece of clothing can be worn.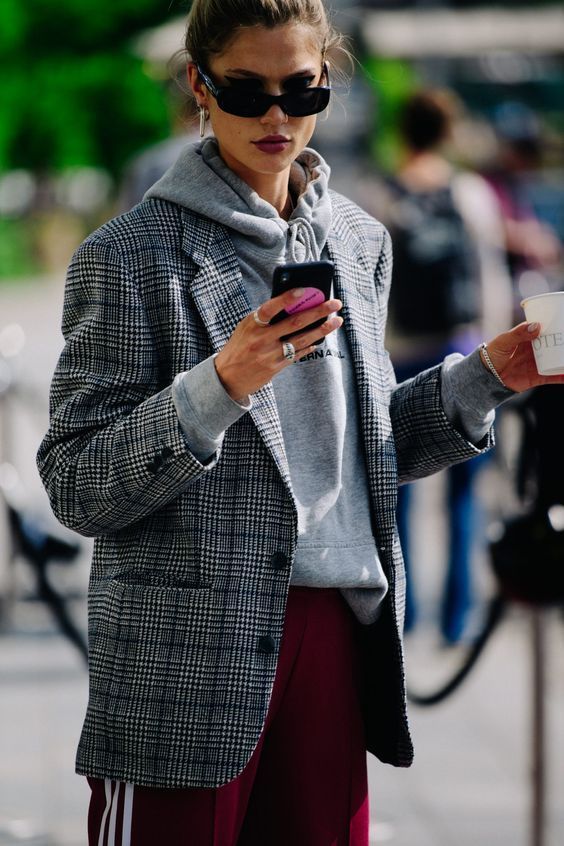 SHOP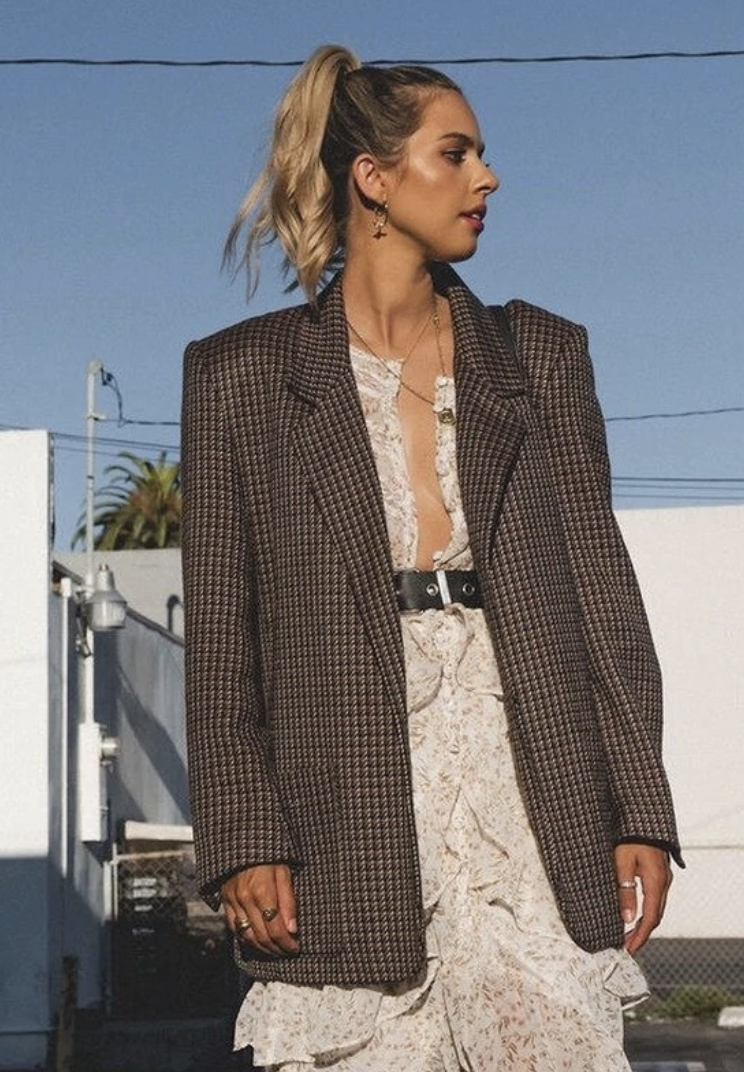 The Mini
Bring out your inner most Cher (you better know which one I'm talking about-if you don't, you're clueless) with a plaid mini and tights or socks.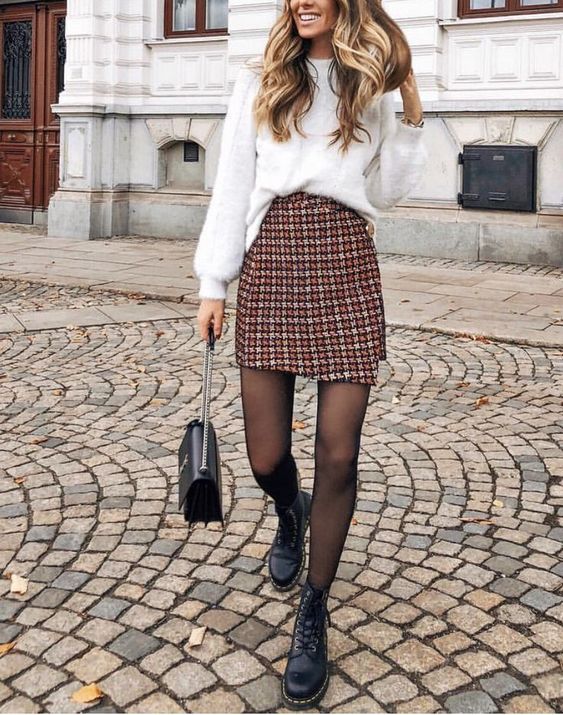 SHOP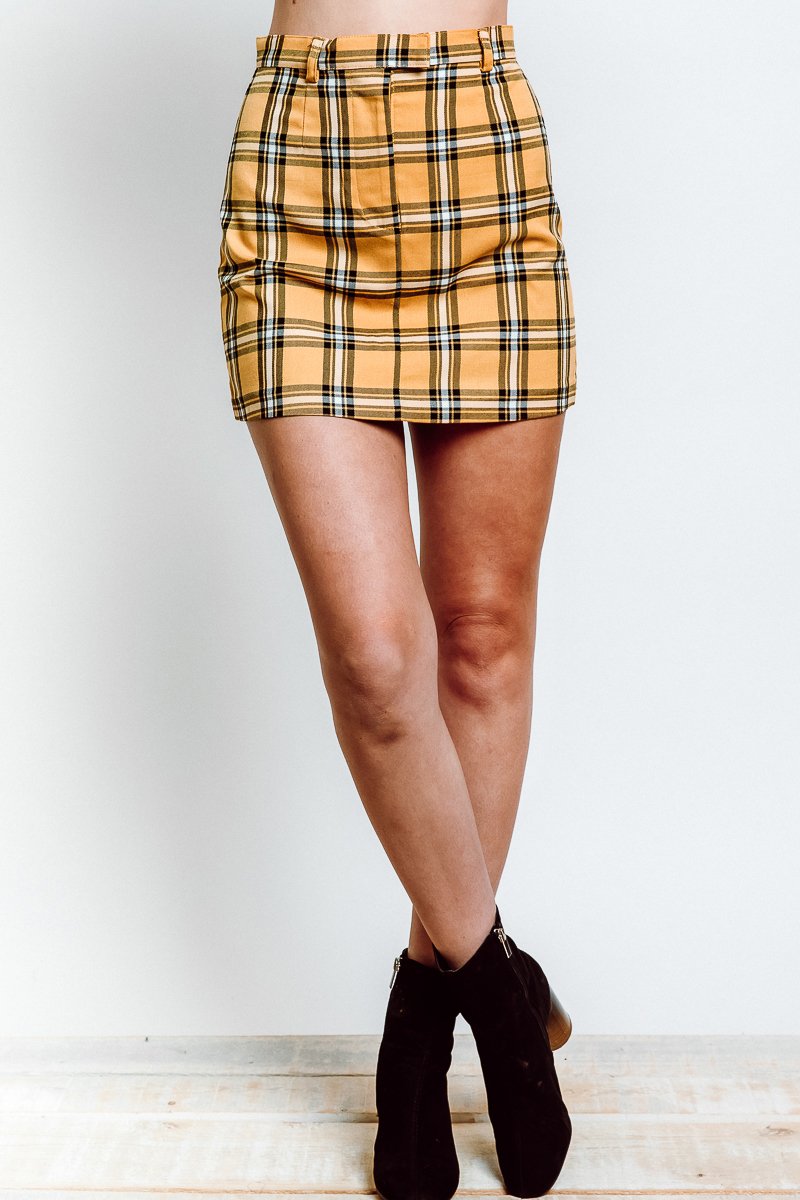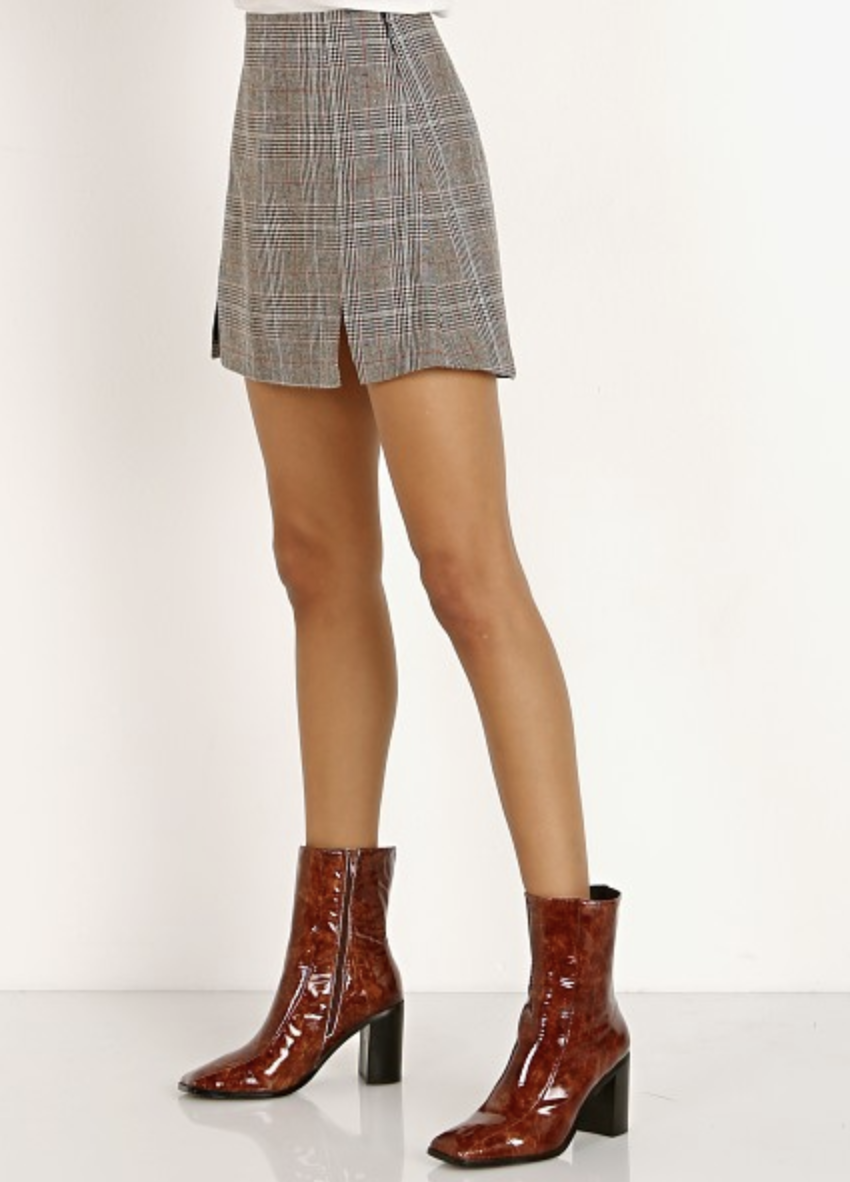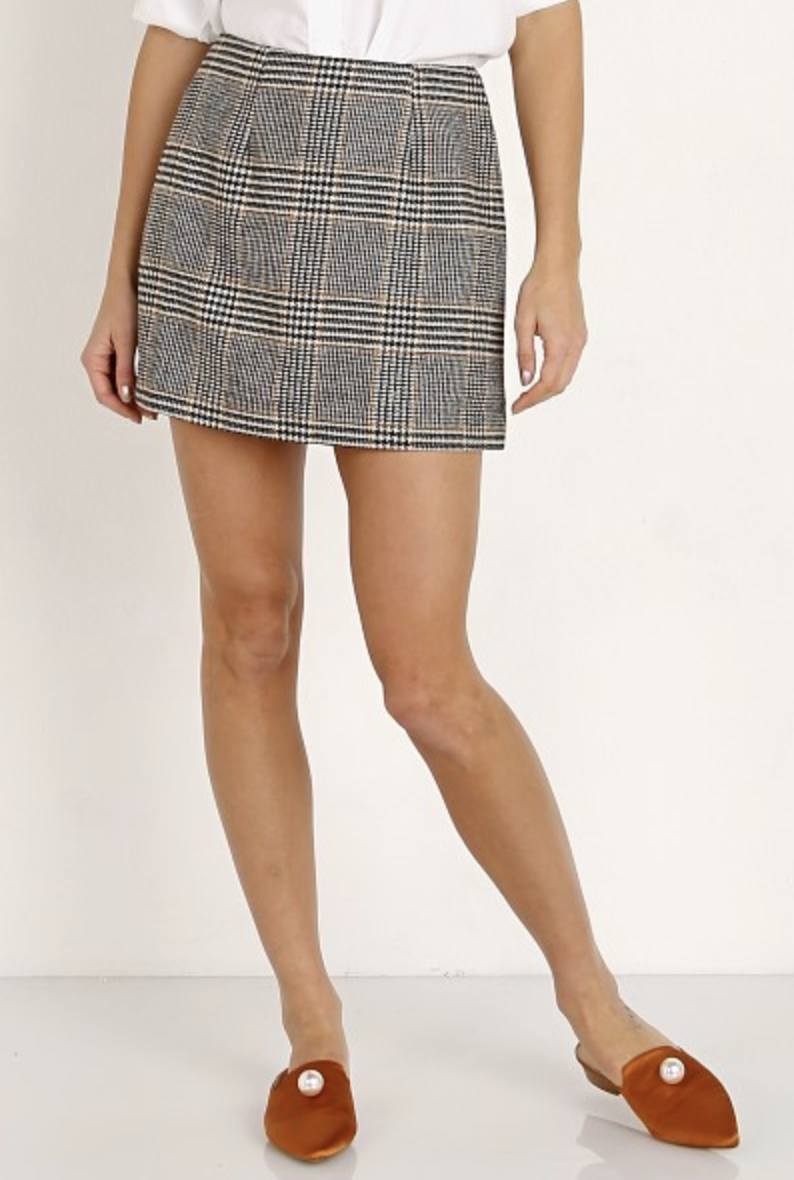 ASTR the Label Raye Skirt $75 via LARGO DRIVE
The Coat
I love coats…. Which to be honest, is kinda funny since I was born and raised on the sand in Southern California, where there isn't a big need for coats. But yes, I still find myself with one hell of a collection. I'm not suggesting to have a big coat collection like I do, but everyone should have at least one or two. Plaid is classic; you'd be surprised how, by simply adding a plaid coat to your look, your style will instantly be up-leveled. A plaid outfit made simple.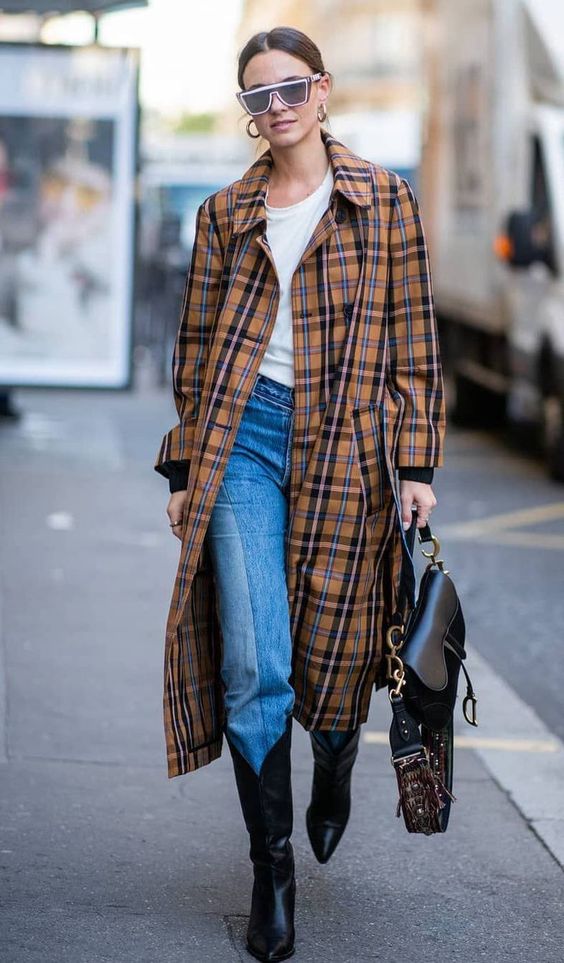 SHOP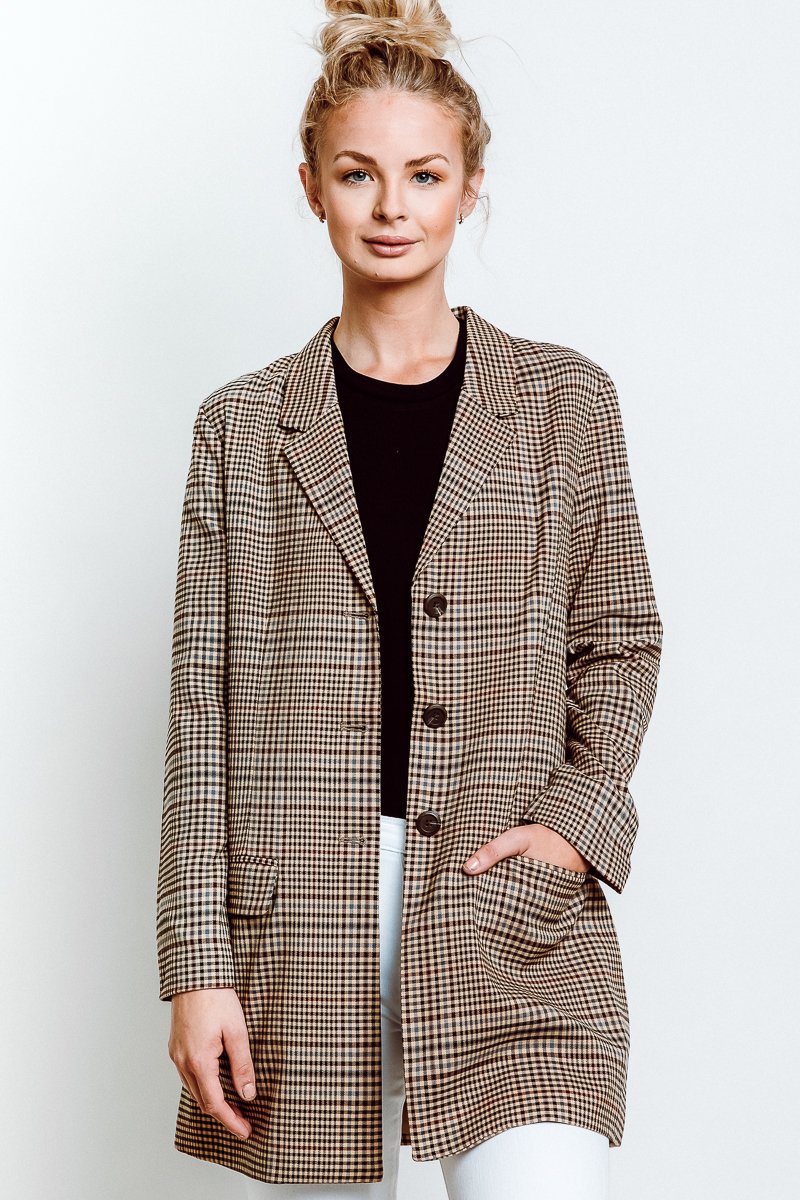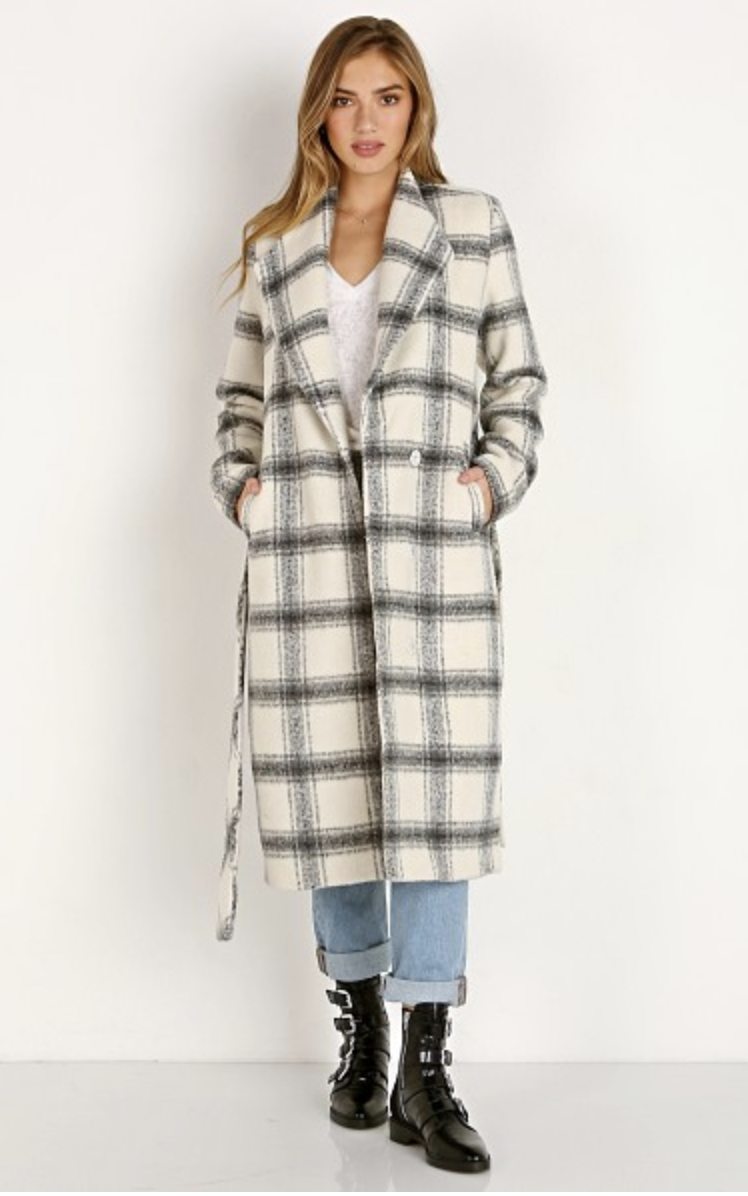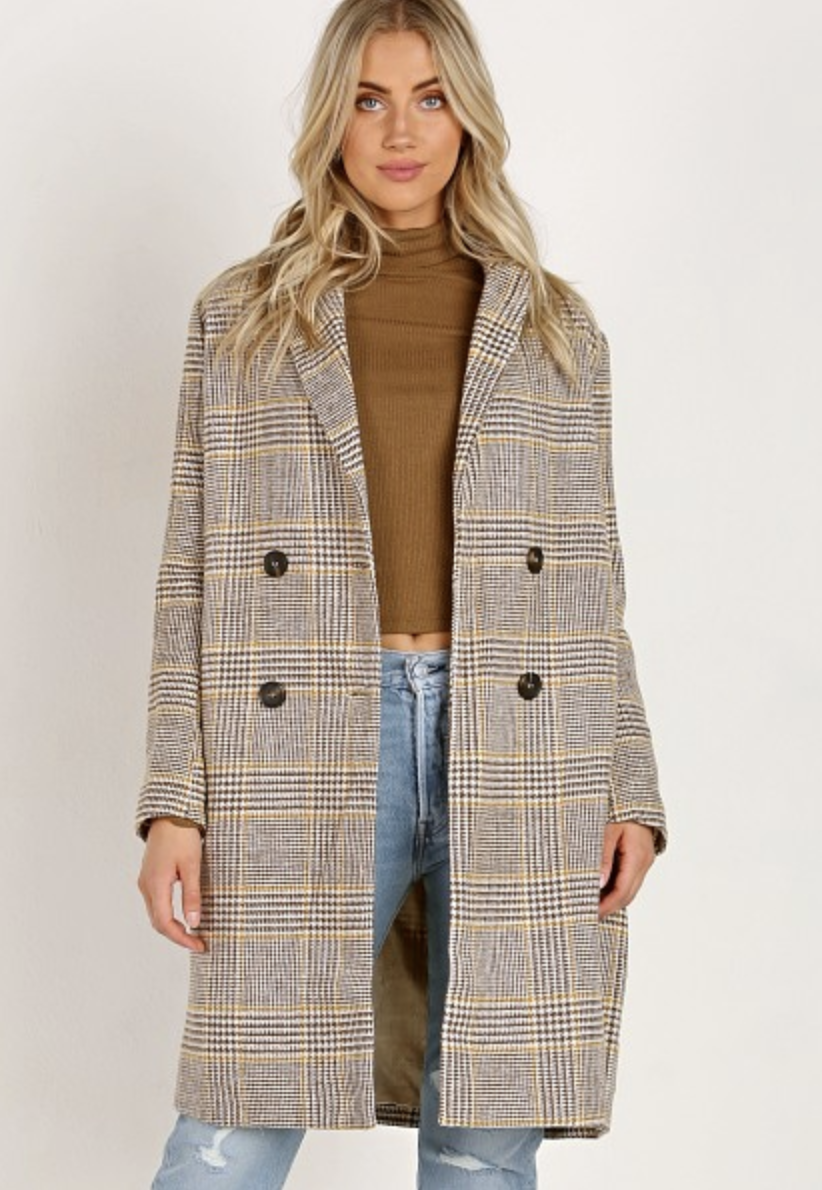 The Shirt
We all need a flannel shirt. It's just that simple. Just in case you need a reason why it's simple, because I said you do. Ok, and there is Sincerely Jules, who will have you rocking a plaid outfit today.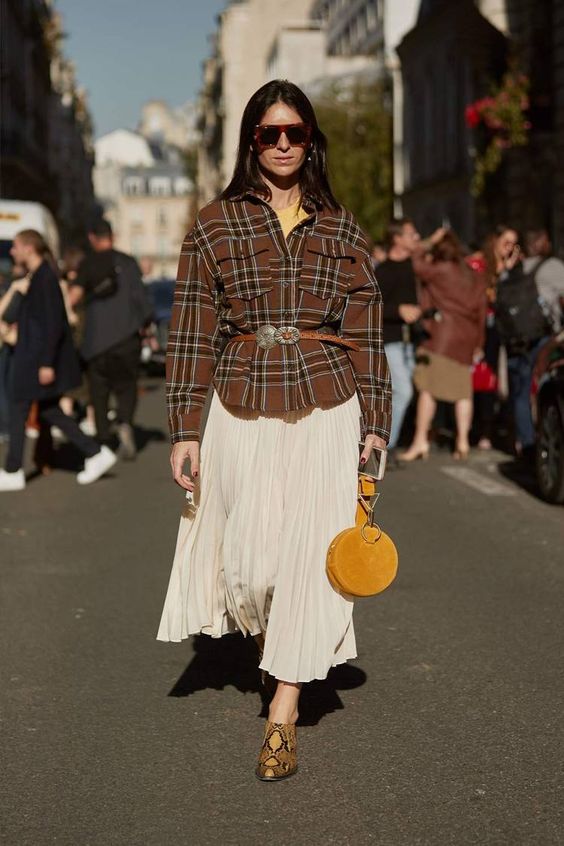 SHOP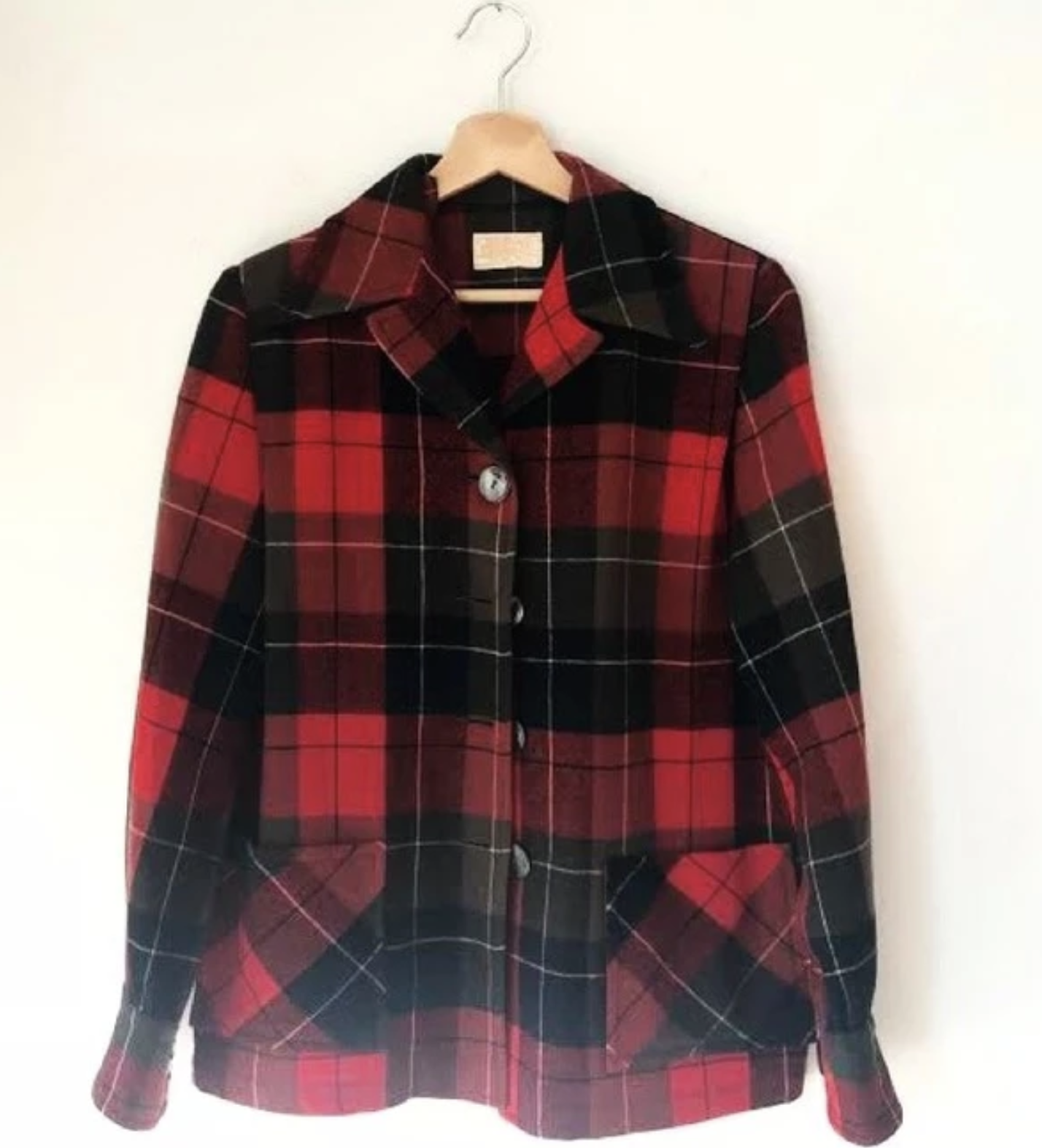 Plaid is a great print to find both resale and vintage. Forget fashion, think sustainability.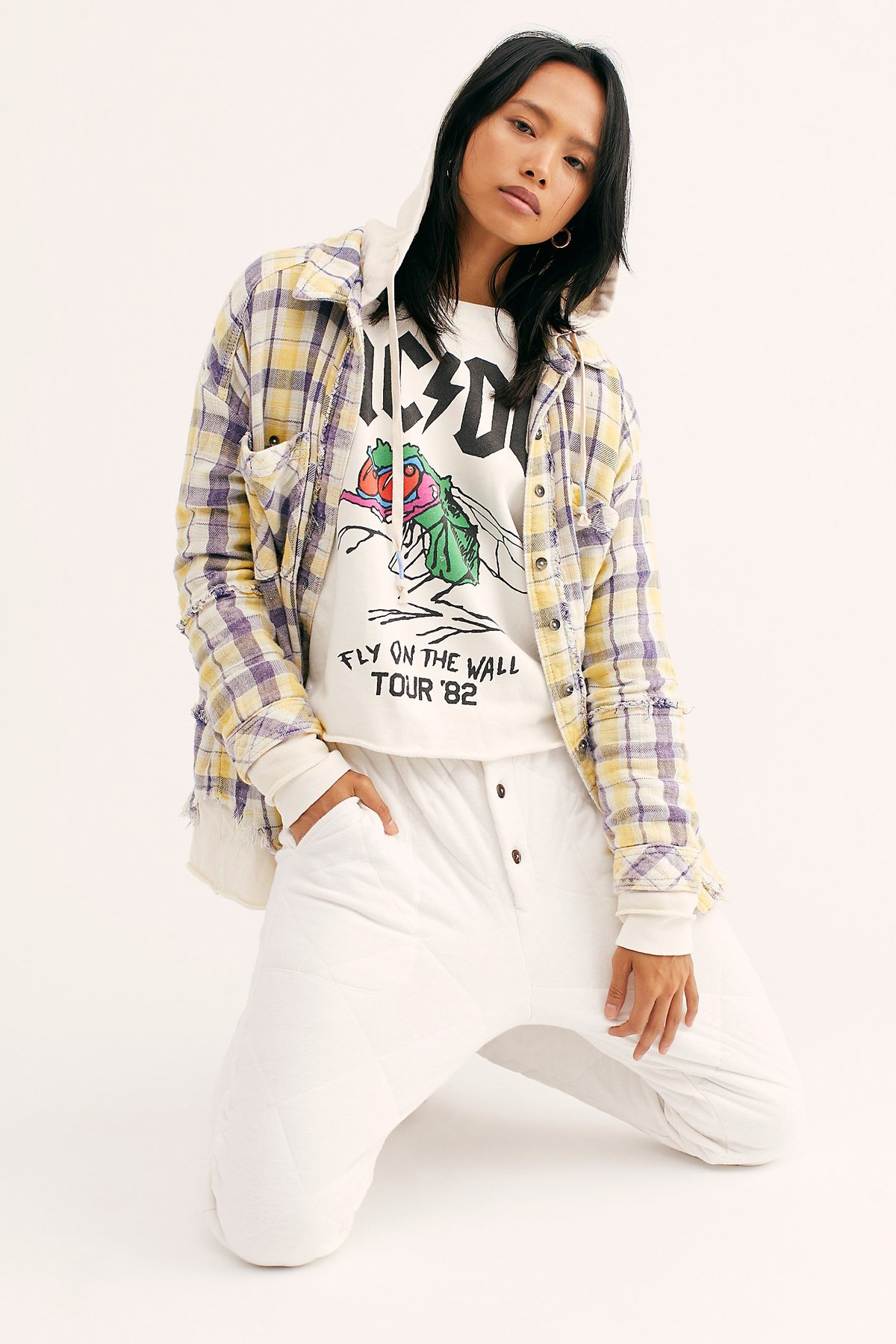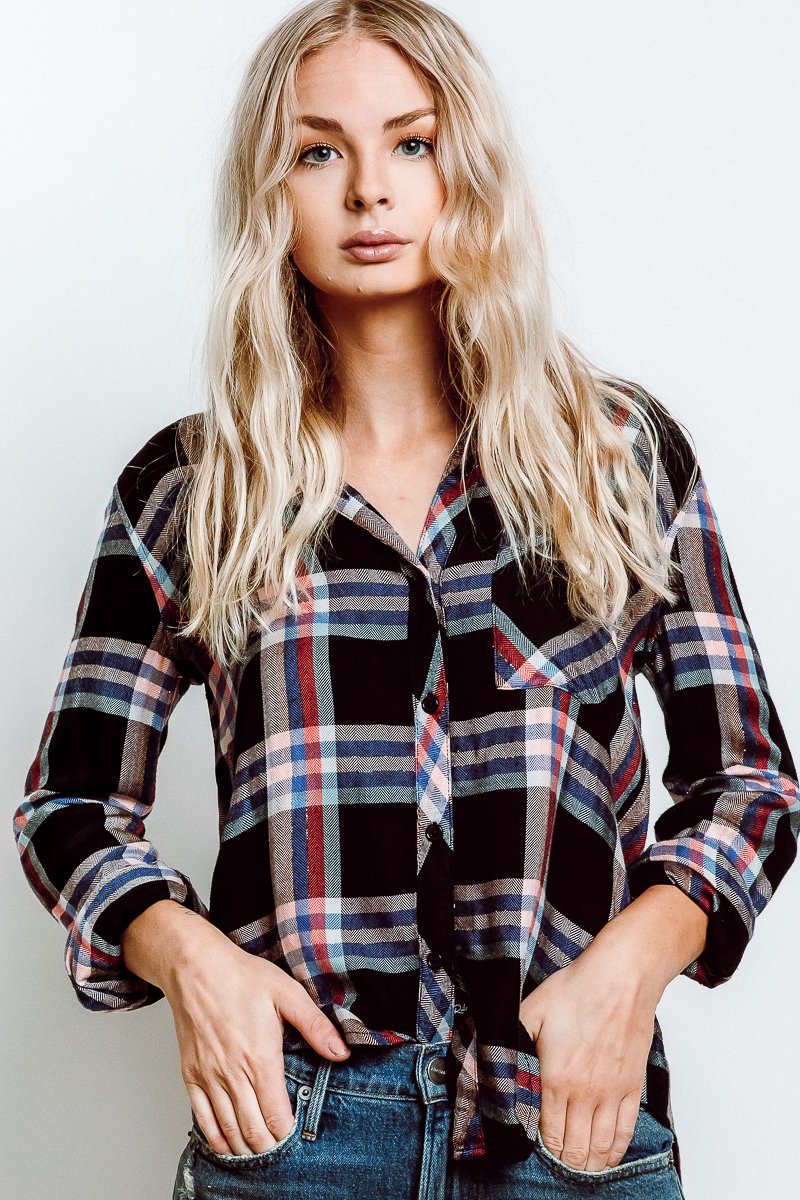 The Pants
Oh yes, you need plaid pants too; for the same reason you need a plaid shirt. 😉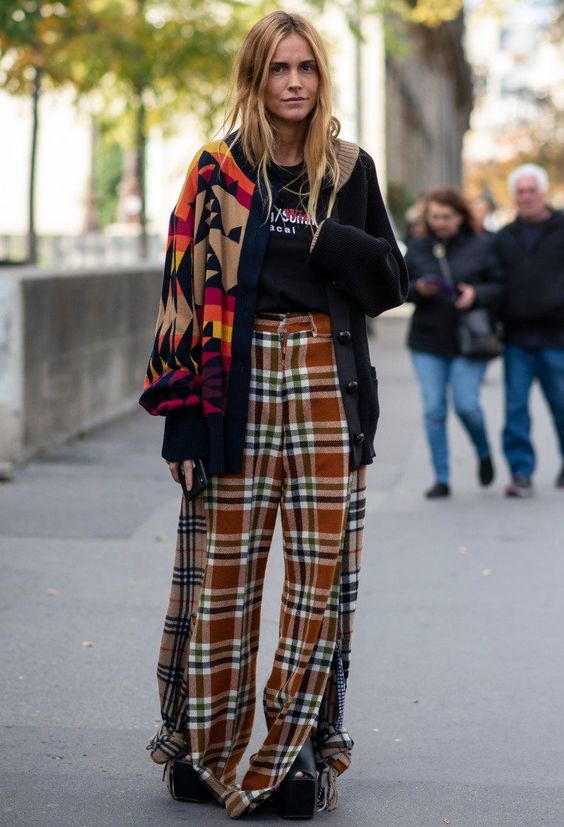 SHOP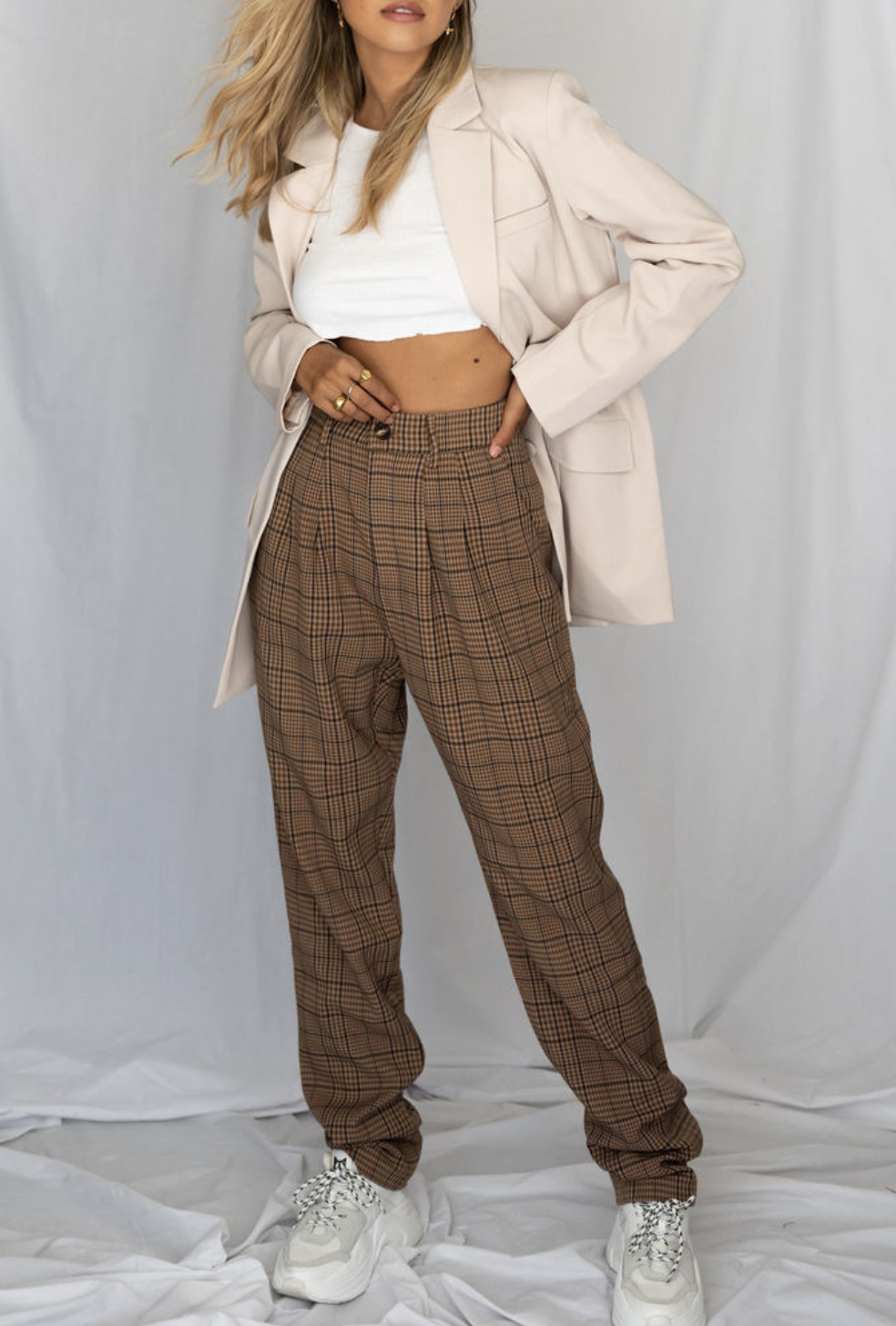 If there is one pair of trousers you're going to add to your wardrobe, it's these. Get them before they're SOLD OUT.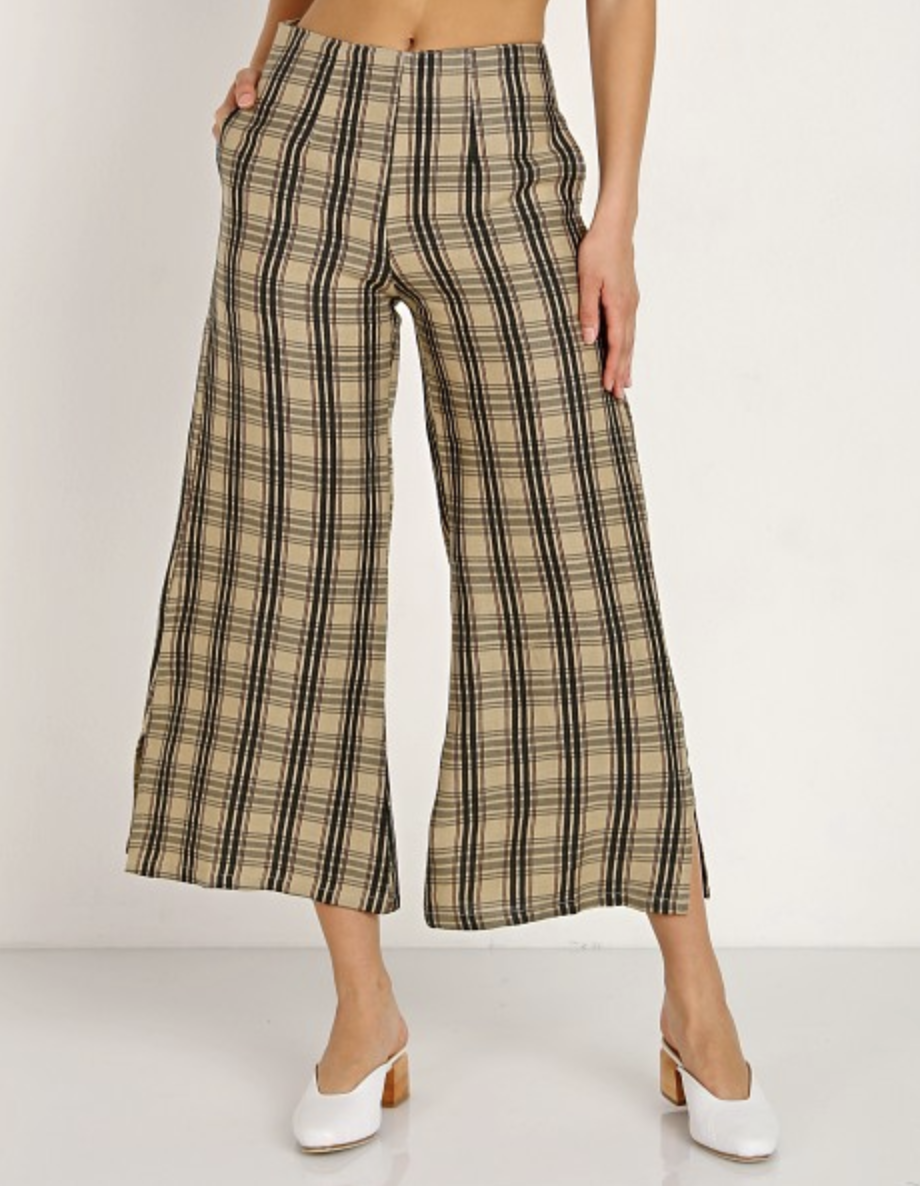 Faithfull the Brand Carmen Pant $189 via LARGO DRIVE
All Inspiration Photos Source via Pinterest Unless Otherwise Credited