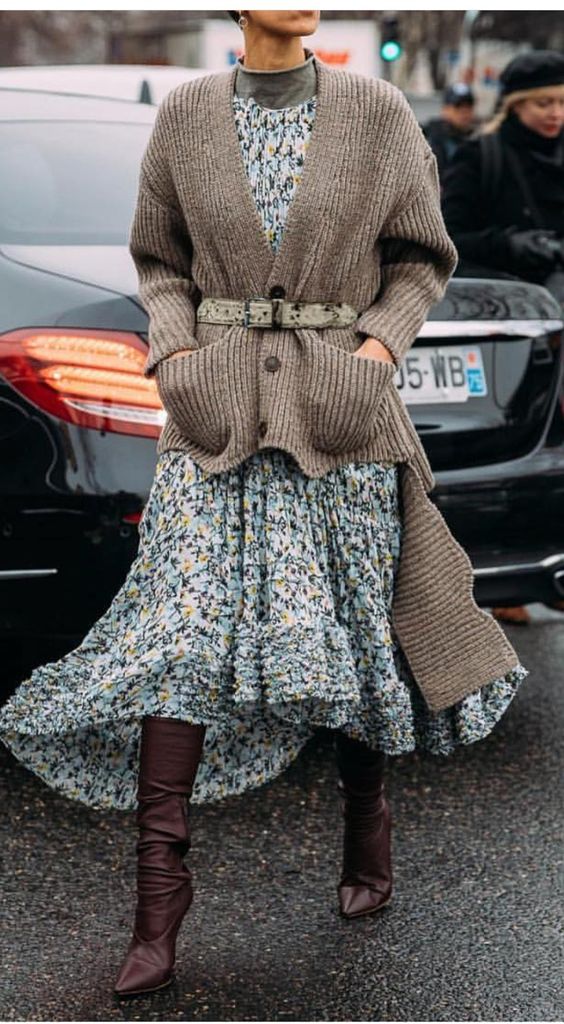 It's all about Layering
From turtlenecks and tees to knits and jackets, your wardrobe should be full of items you can use for layering your dresses this season. It's these key items that will allow you to wear your favorite dresses, no matter when you purchased them, all year long.
Two items that will instantly transform any dress for the fall/winter season are turtlenecks and booties. For colder climates and mini dresses, opaque black tights are also a good item to have on hand for layering and keeping warm in the cooler months. But don't just stop with turtlenecks; your button downs, sweaters, knits and jackets are also great pieces to help in the cold weather transformation.

Shop the Dress
Shop the Turtleneck
Shop the Cardigan
Shop the Belt
Shop the Boots
Shop the Dress
For Love and Lemons Romy Dress $250 via KINDRED
Shop the Turtleneck
Shop the Cardigan
Shop the Cardigan
Shop the Belt
Shop the Boots
Shop the Dress
Shop the Sweater
Shop the Boots
Shop the Dress
Shop the Moto Jacket
Shop the Booties