Add one of these Cozy Outerwear Pieces to you Wardrobe
There are so many fun outerwear pieces to choose from this season. From oversized sweaters to furry jackets, there's a cozy outerwear piece just right for you. When it comes to picking the right outerwear piece for you, think about how and where you want to wear it. Do you want something that makes a statement every time you wear it? Or a more subtle piece you can wear more regularly? This the main question to ask yourself; but to be honest, some of the prices are so good on these coats you might consider more than one.
---
The Leopard Bomber
---
Can we talk about this leopard bomber jacket…. Leopard is huge this season and if you're going to invest (not really it's ONLY $58!) this is the piece. It will easily pair back with all your "jean + nice top" outfits, plus graphic tees and jeans. Not to mention night out dresses. This bomber can add an instant cool girl look to any outfit.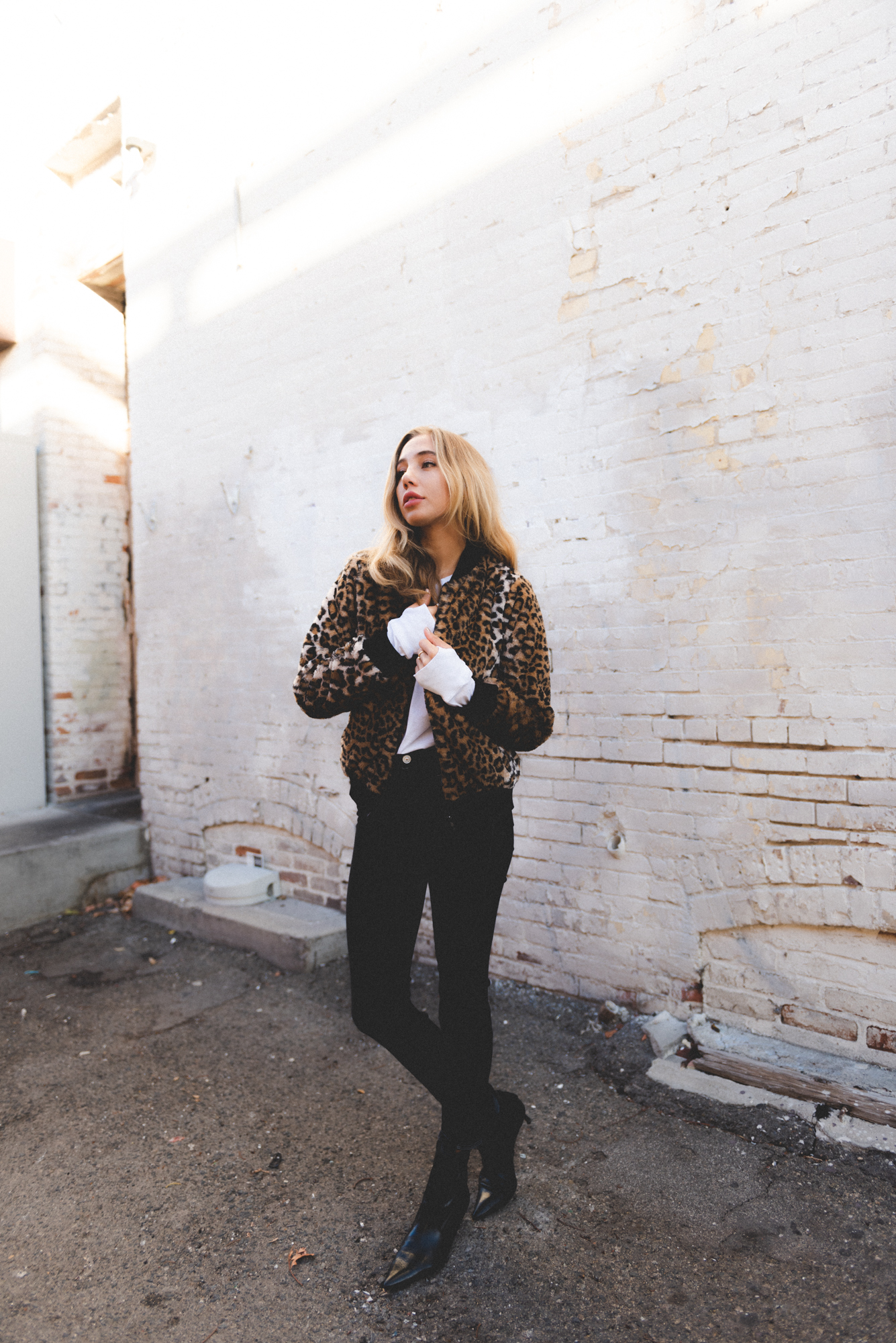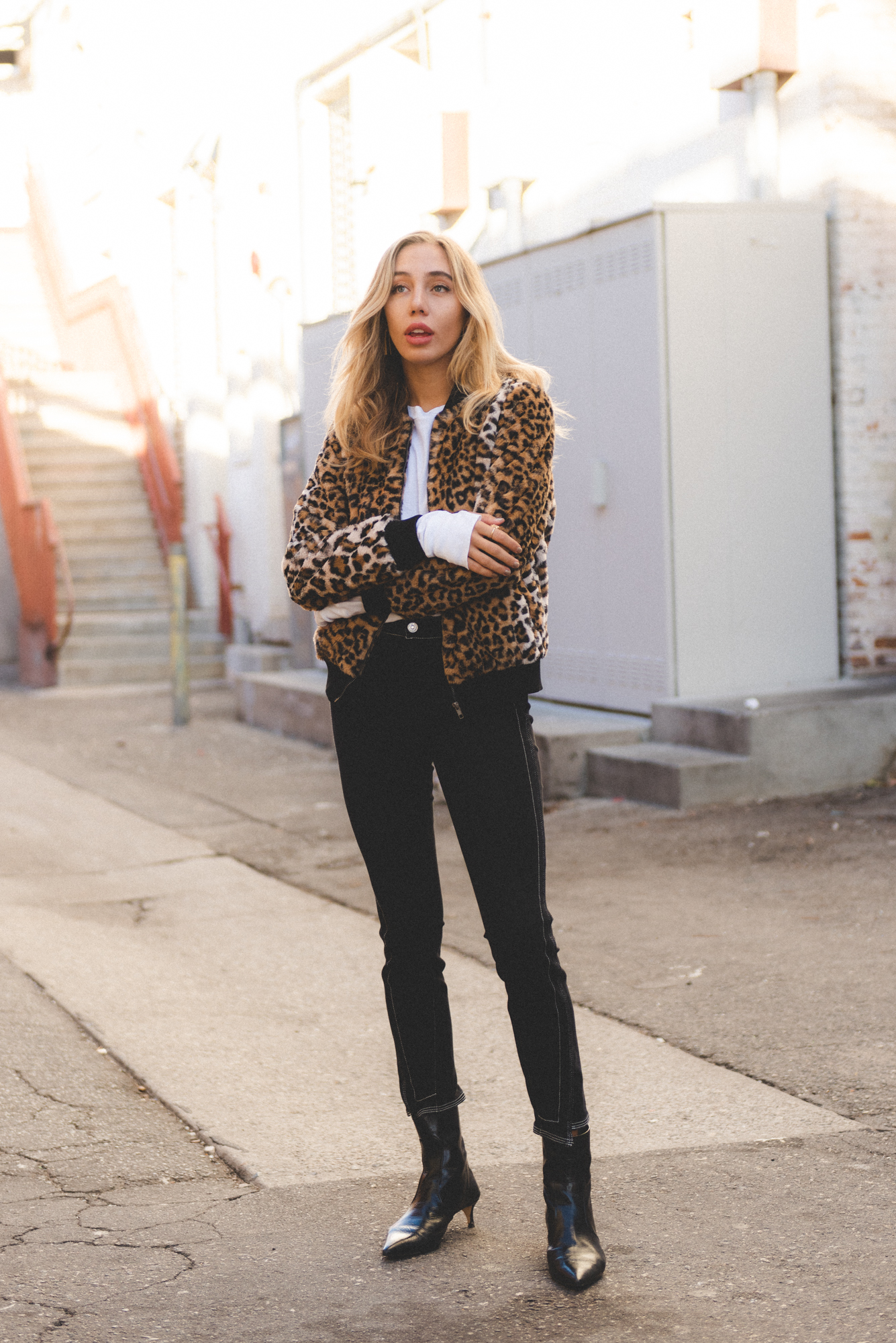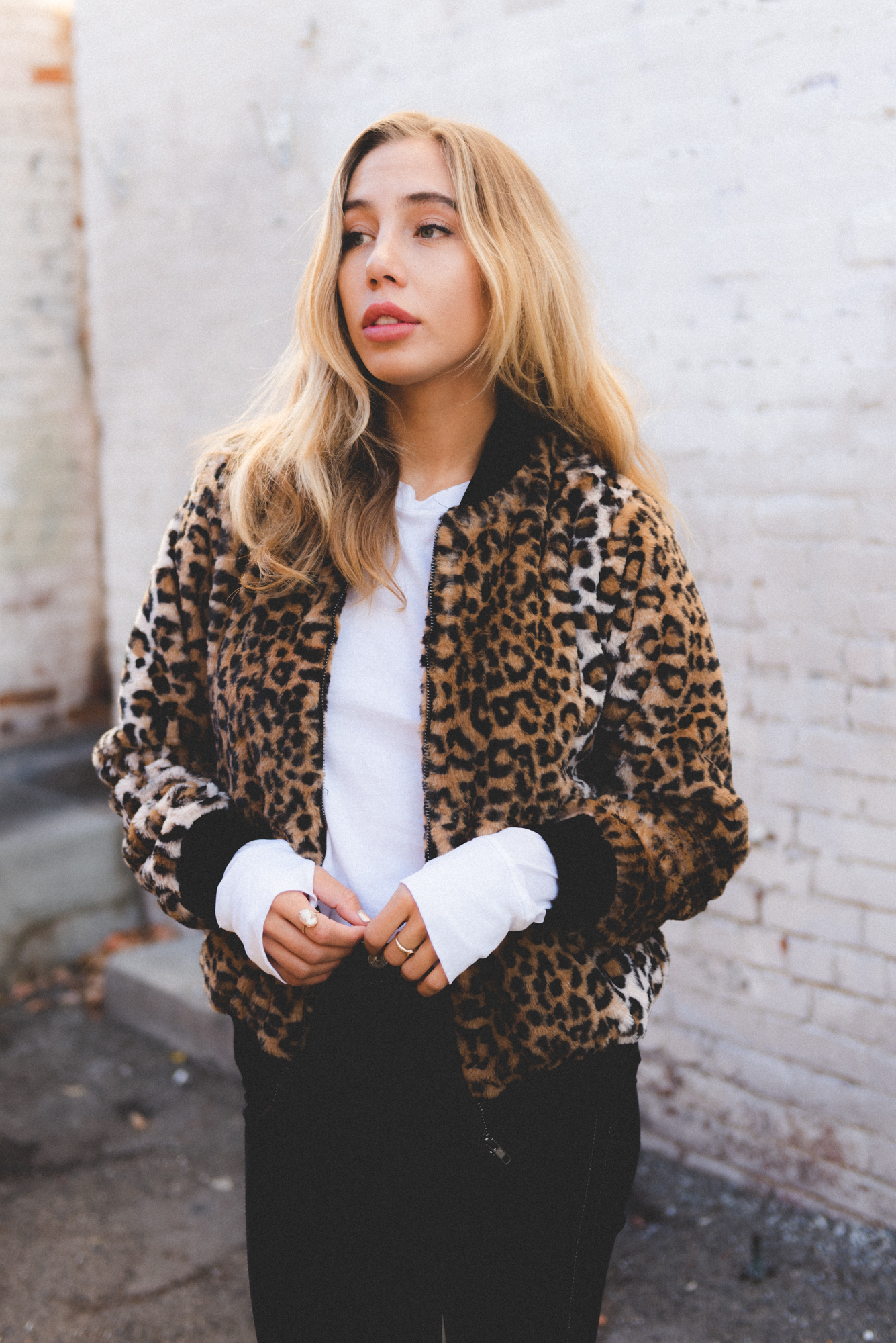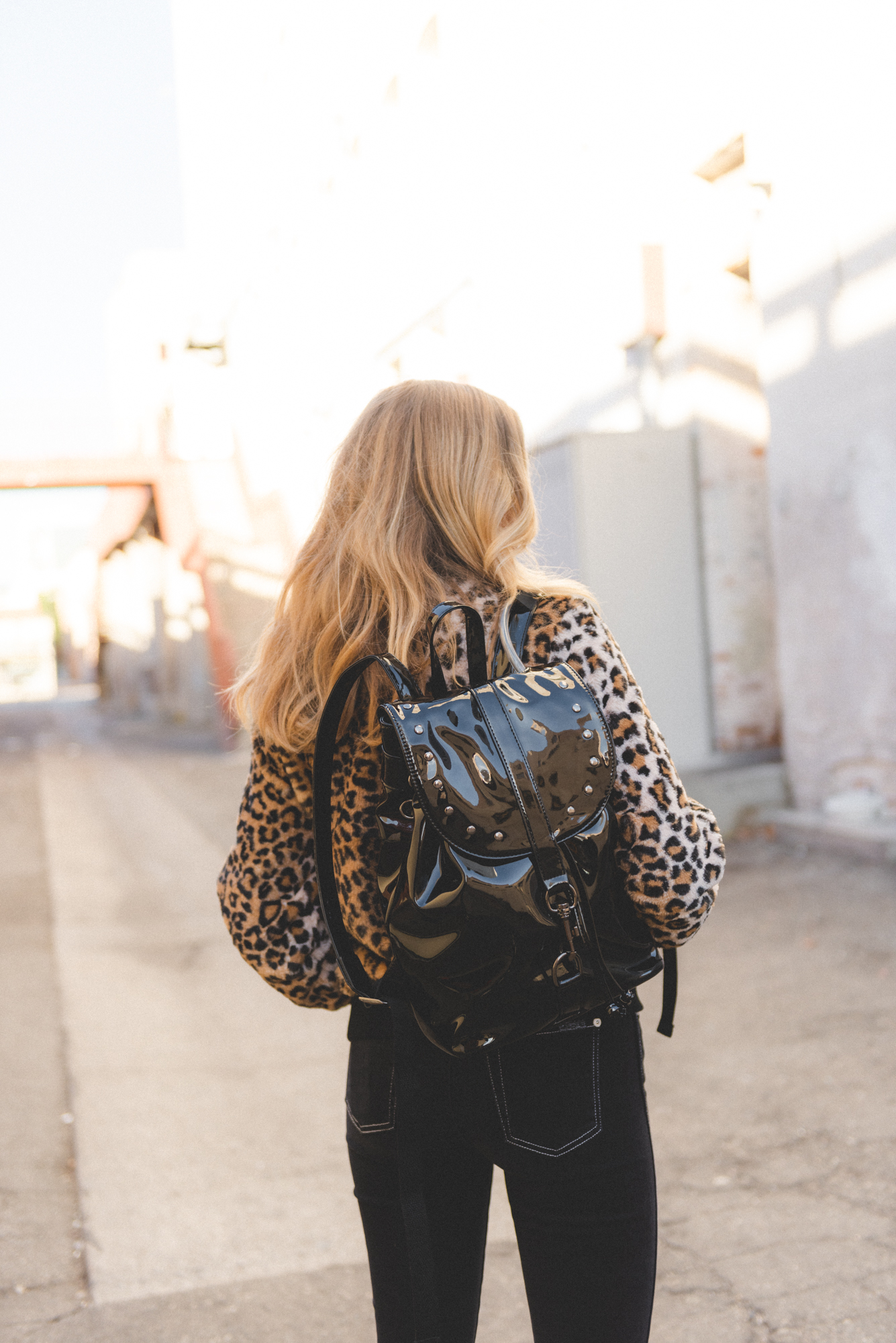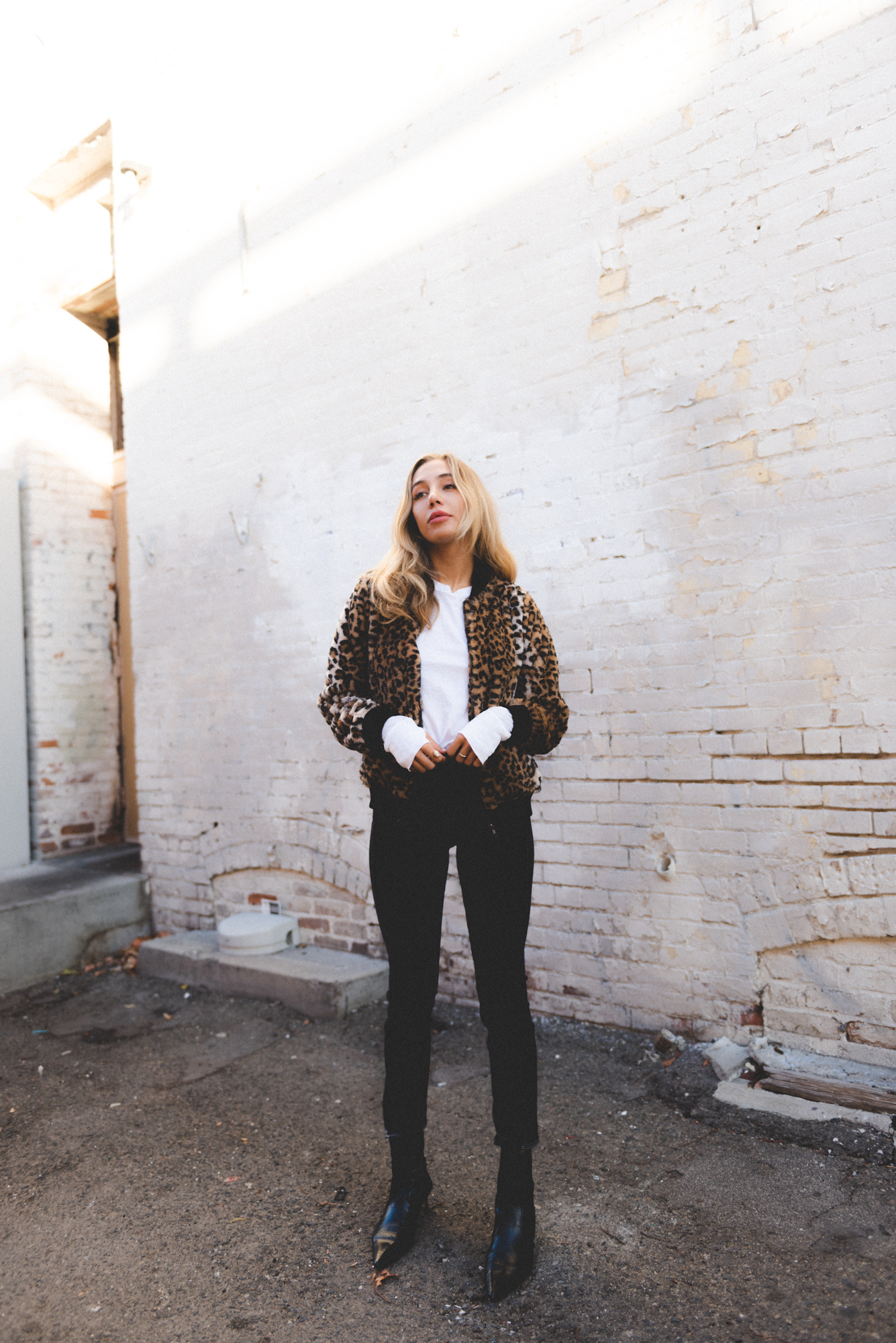 ---
Oversized Turtleneck
---
Who doesn't love a cozy sweater? The great thing about an oversized sweater is you can throw it over anything, even a cute slip dress.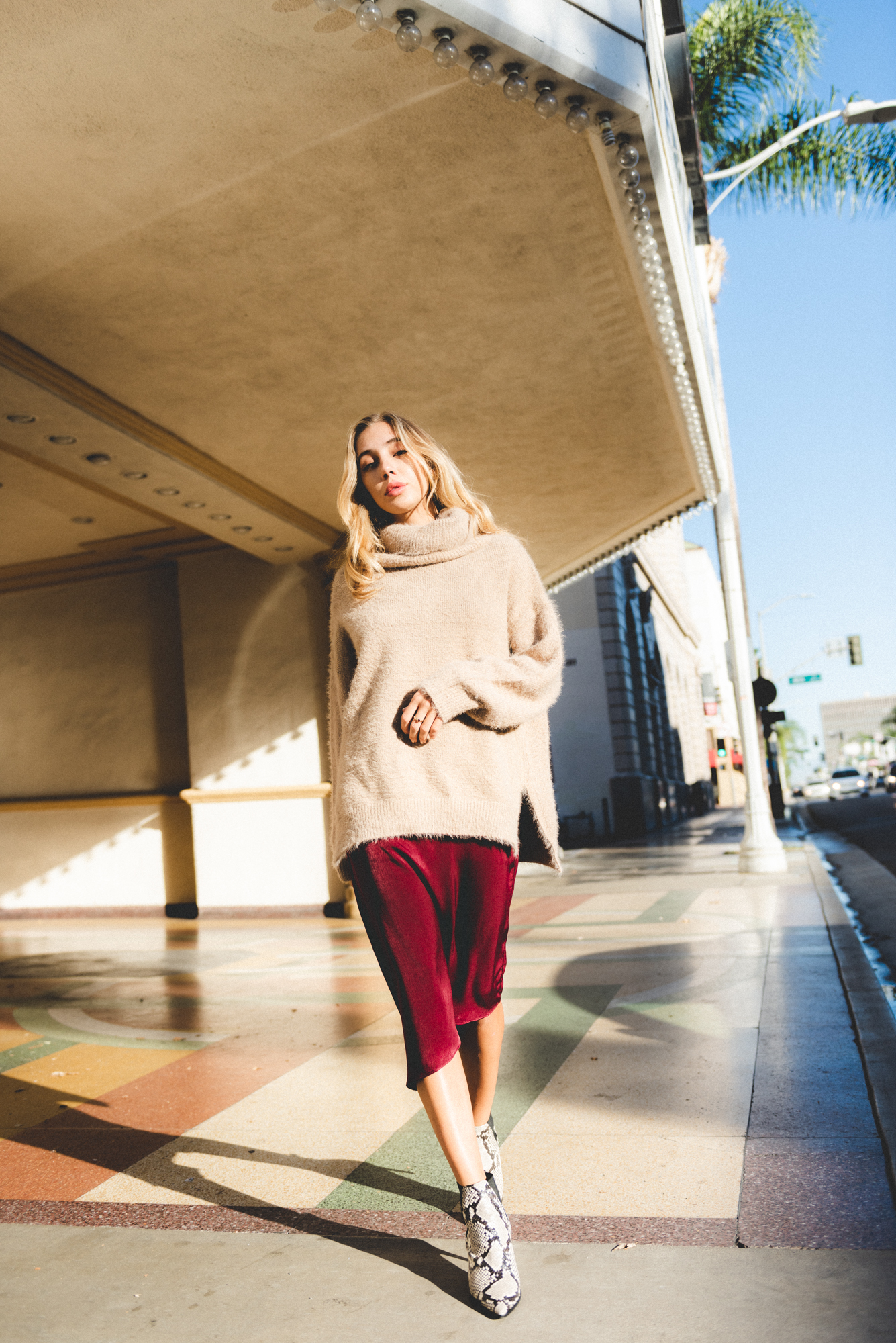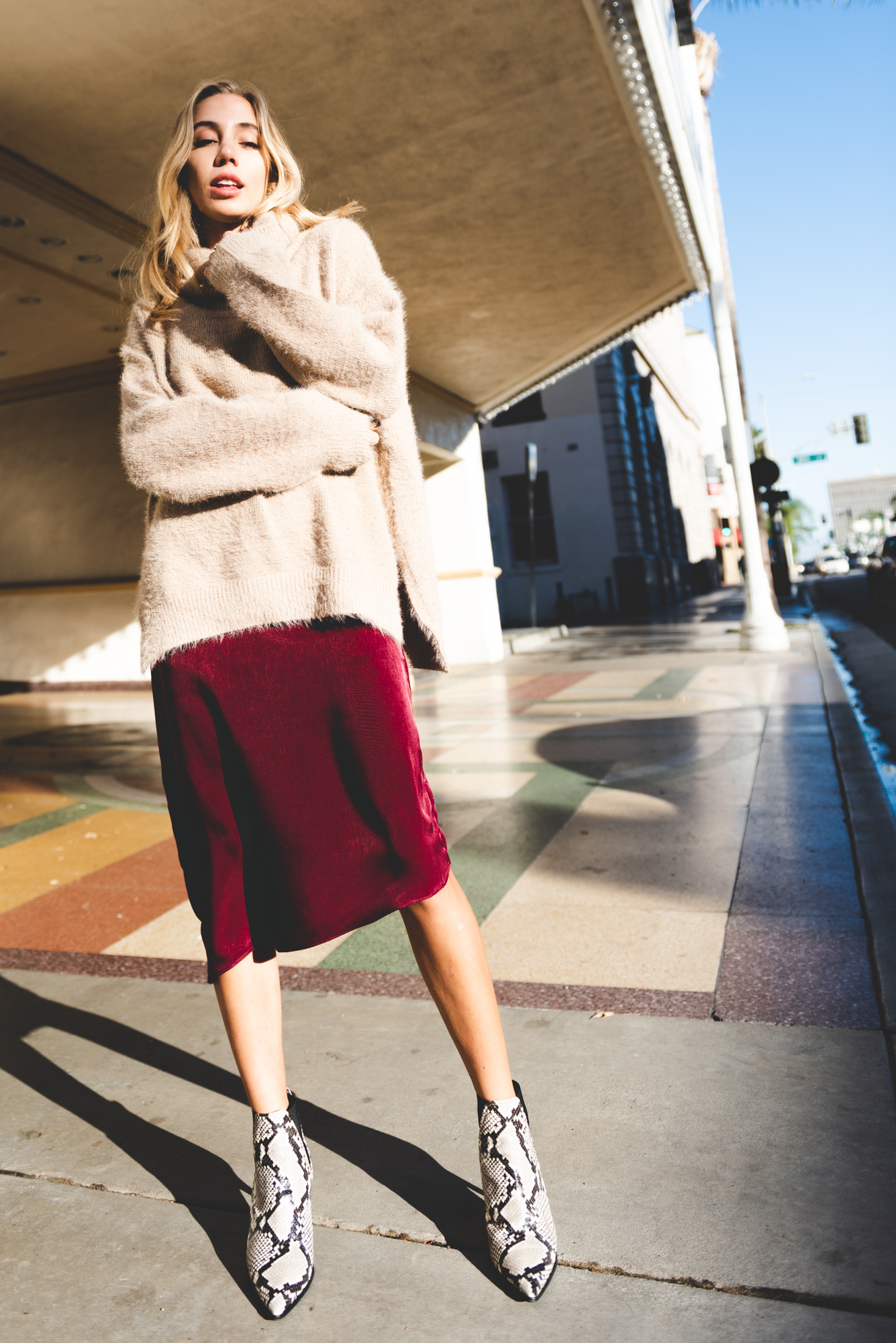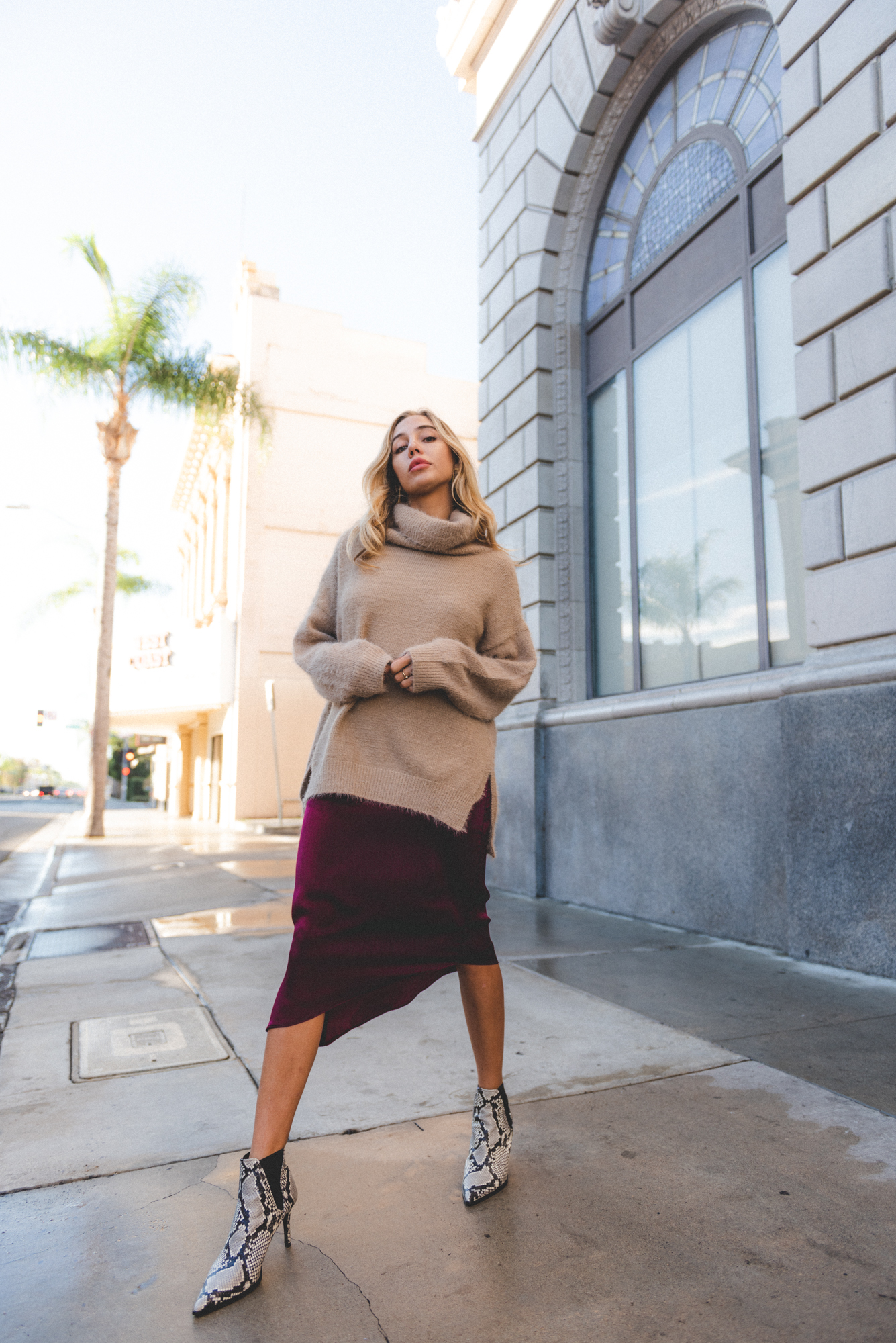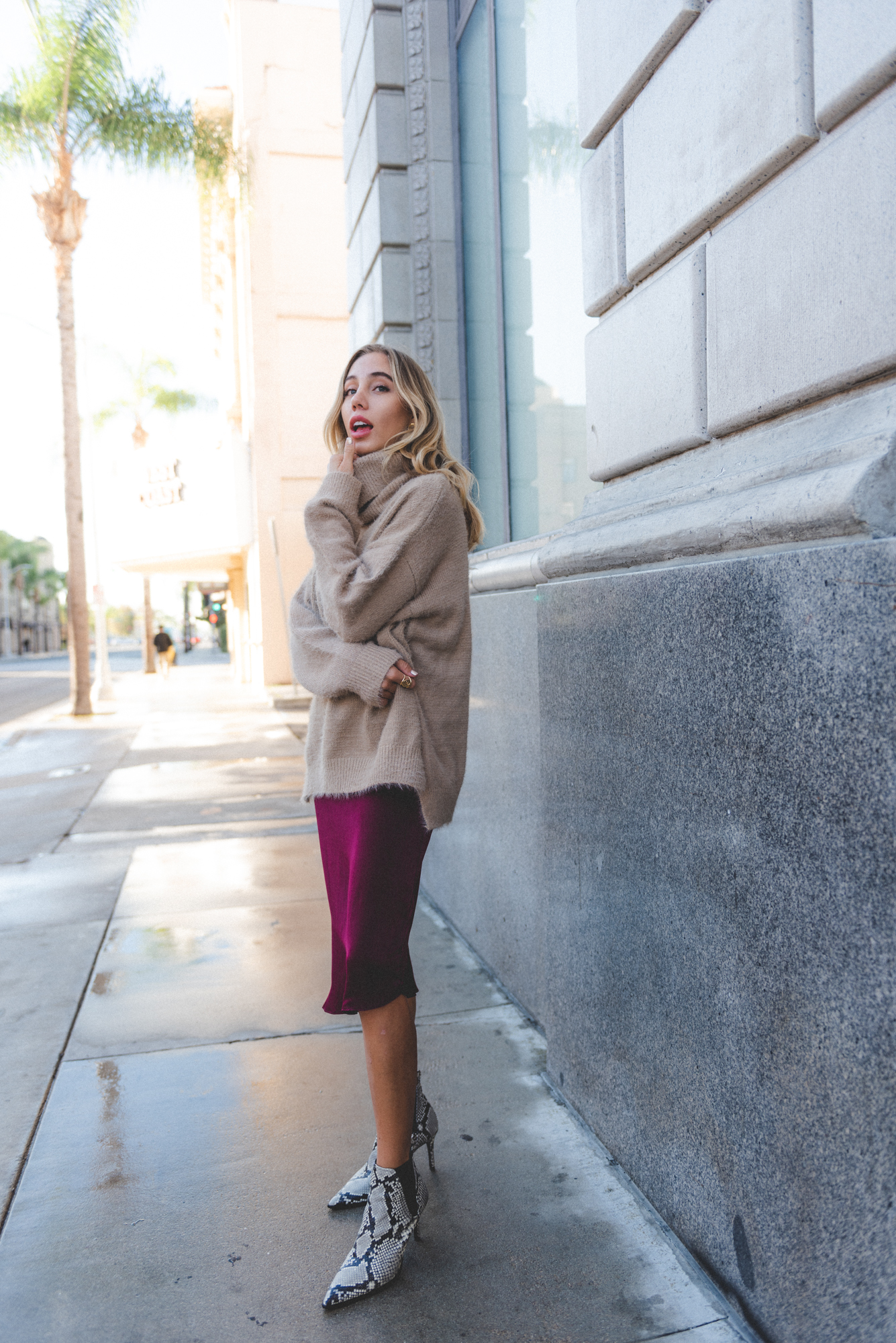 Slip Dress (the skirt) + Oversized Sweater available at Un.Affected in Irvine Spectrum
---
The Teddy Bear Coat
---
If you've been thinking about a cozy coat, look no further. The teddy bear coat has been the hottest coat trend of fashion IT girls. It's cozy, neutral and on trend-what's not to love.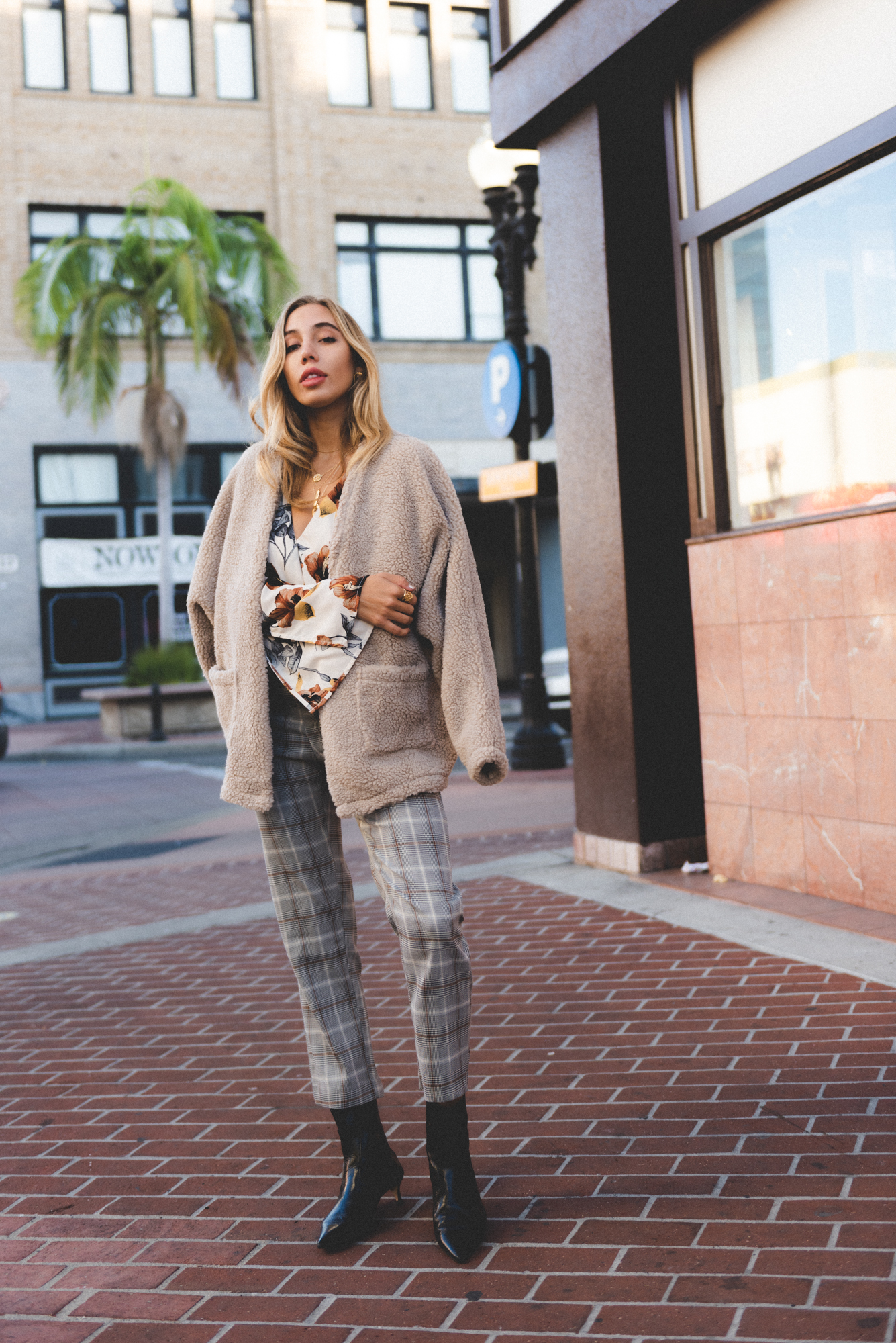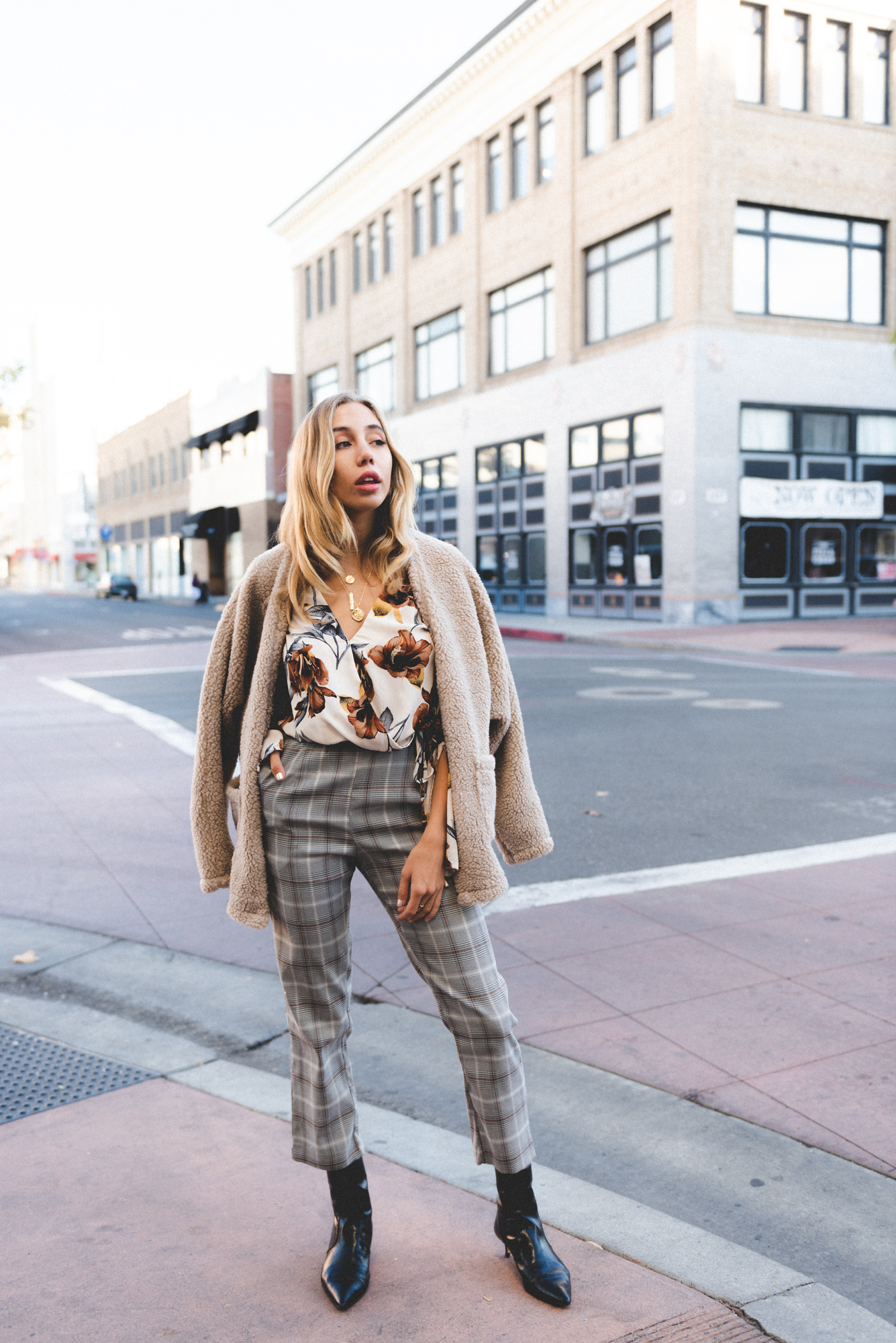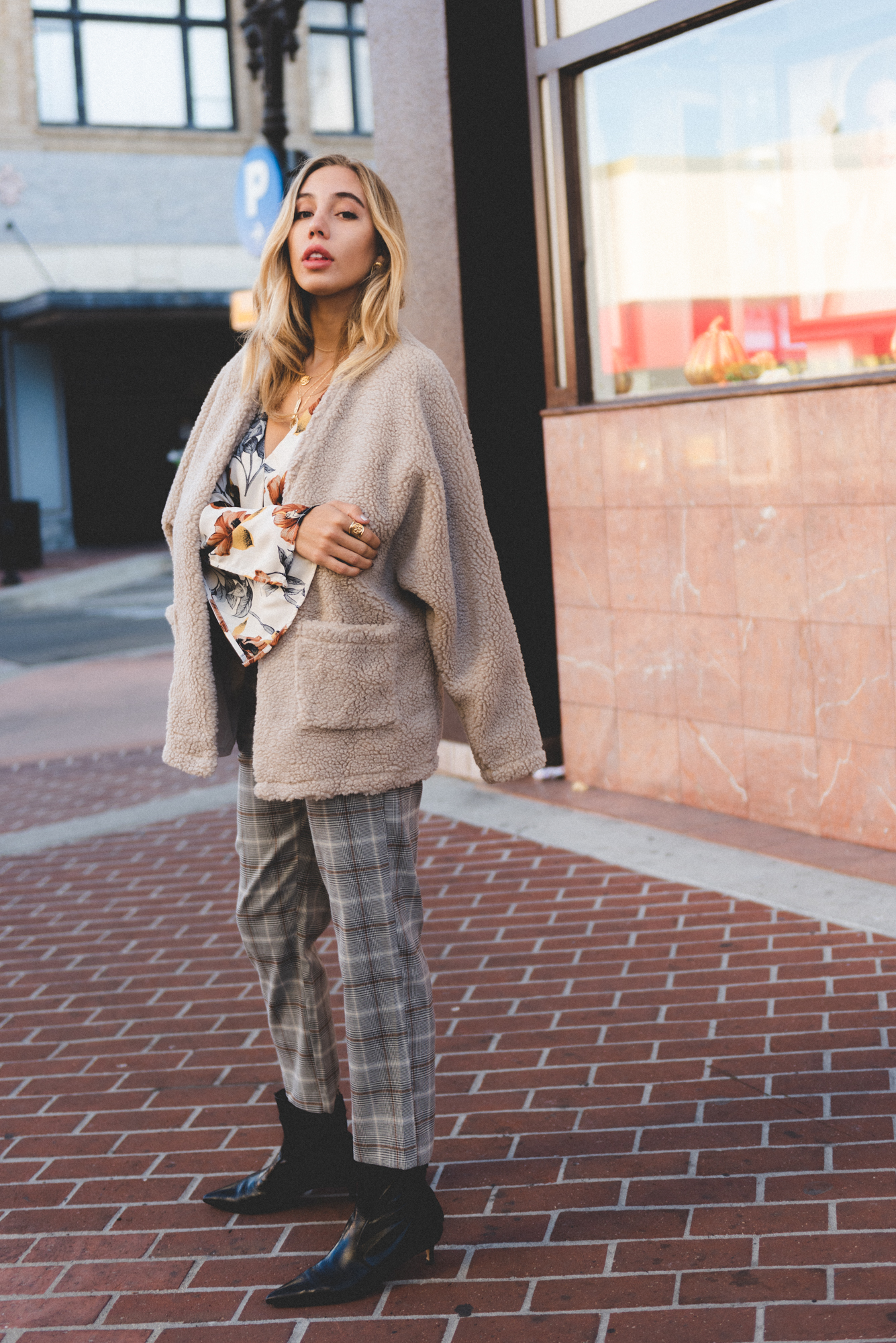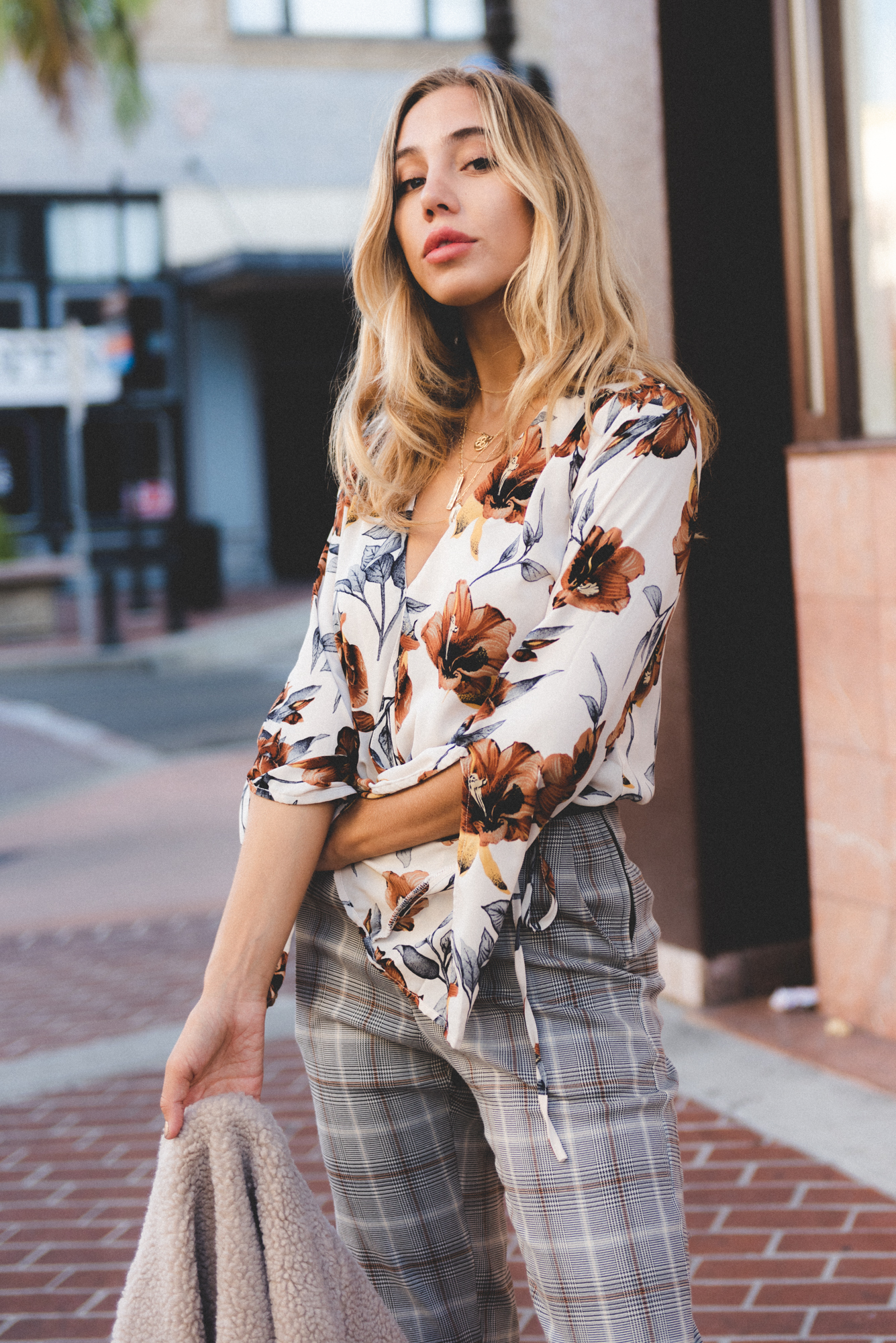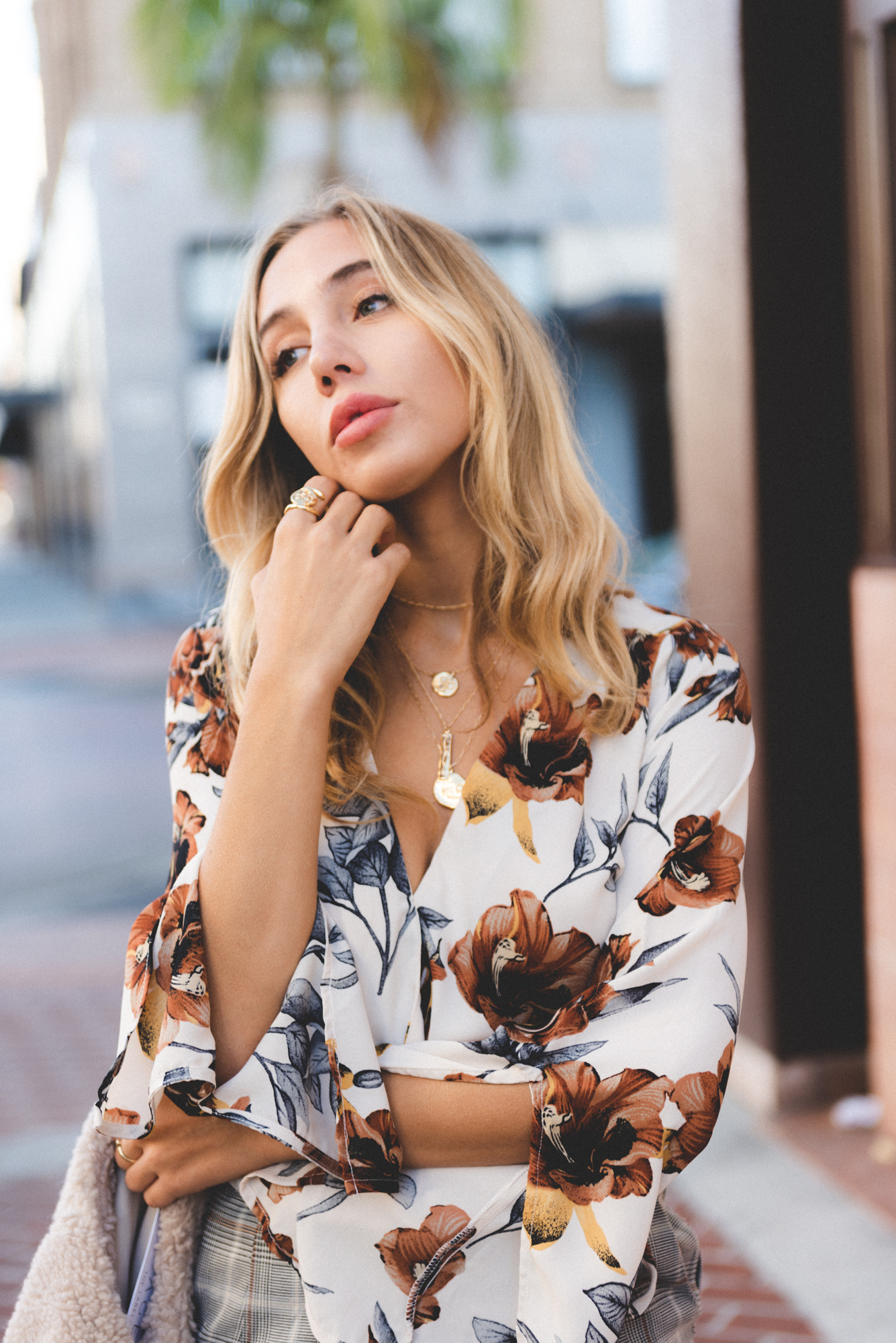 ---
The New Neutral
---
Chartreuse and mustard color everything have been catching on with fashion lovers everywhere as the new neutral. If you're looking for that balance between neutral and statement here's a great pick.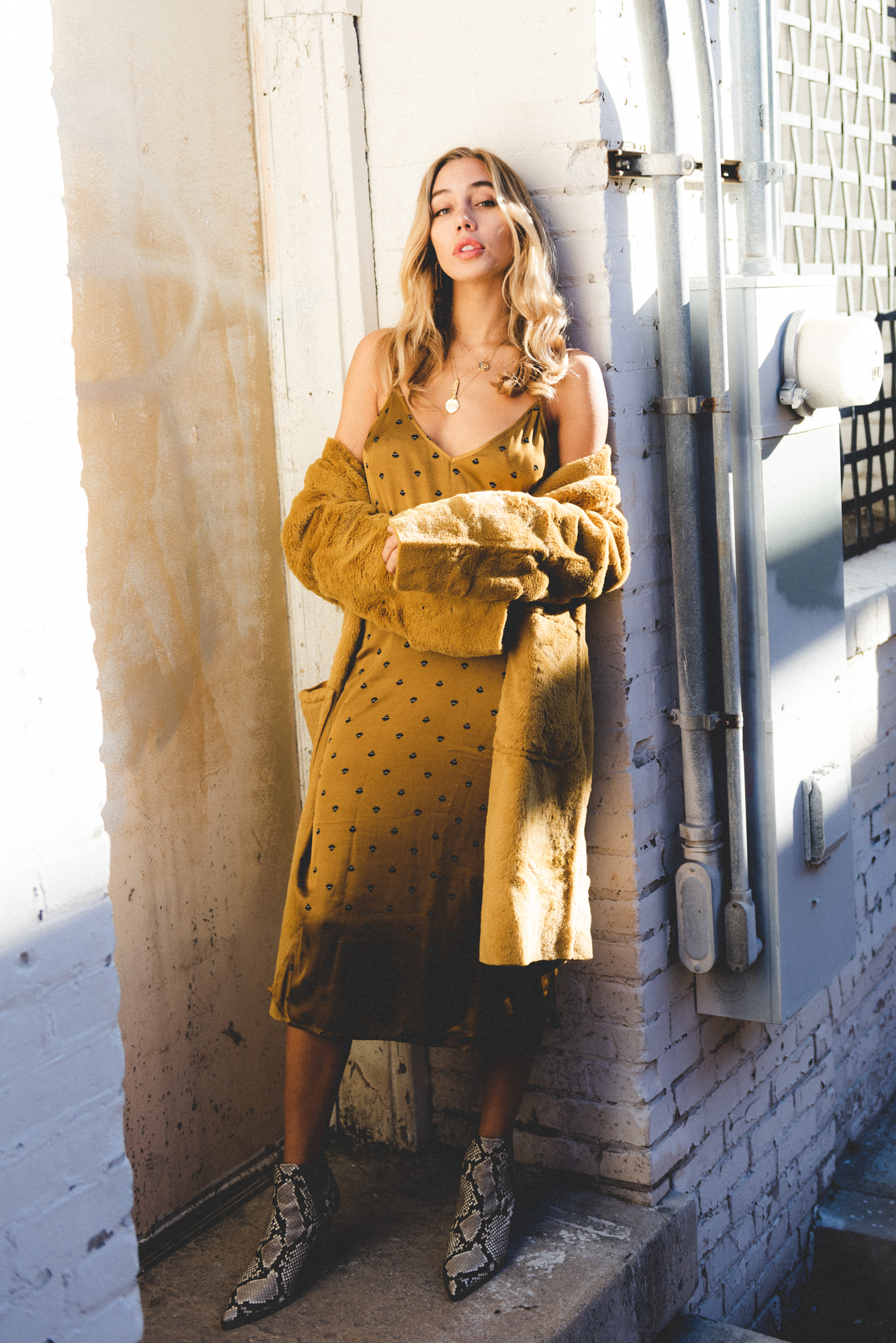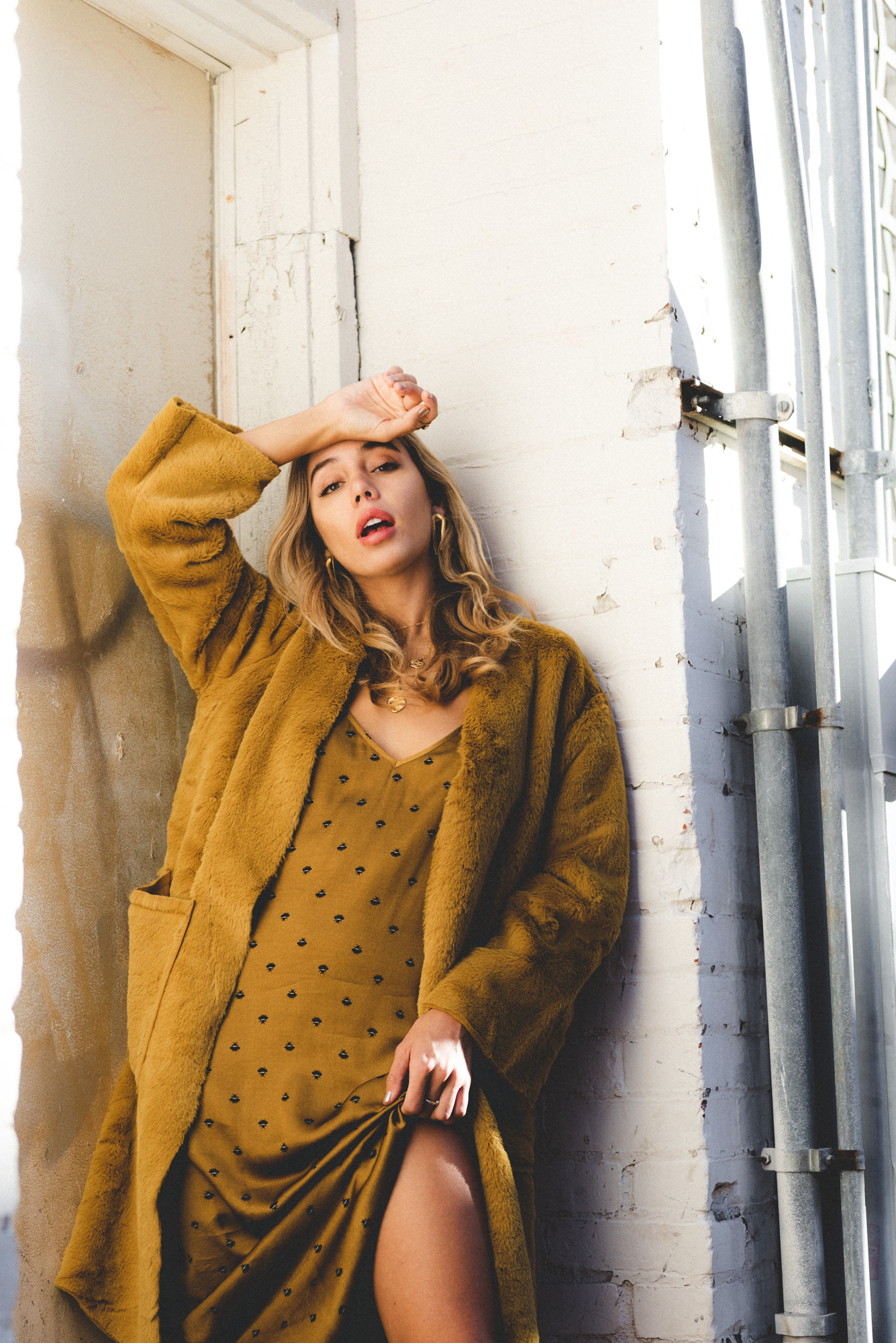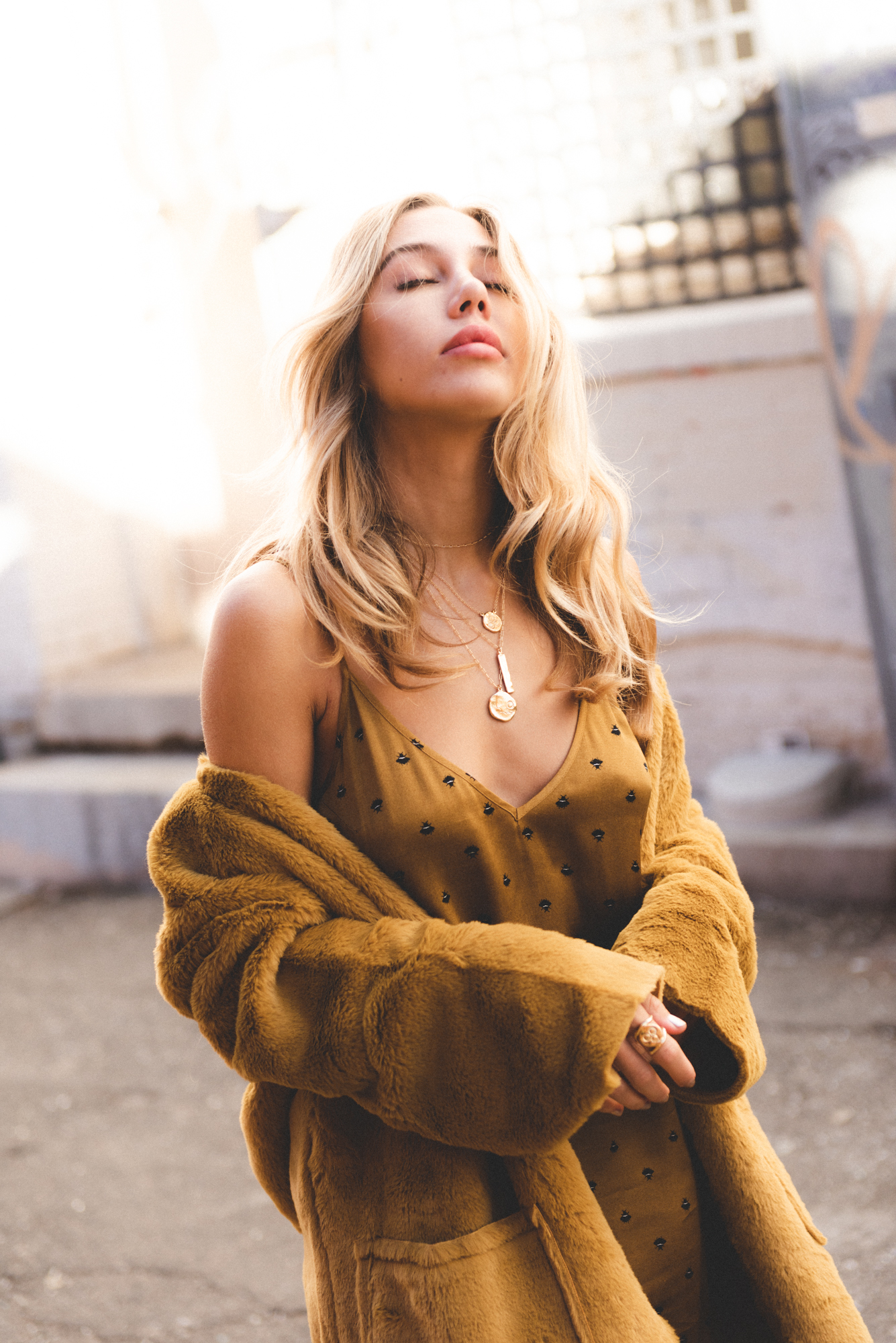 DISCOVER MORE COZY PIECES TO ADD TO YOUR WARDROBE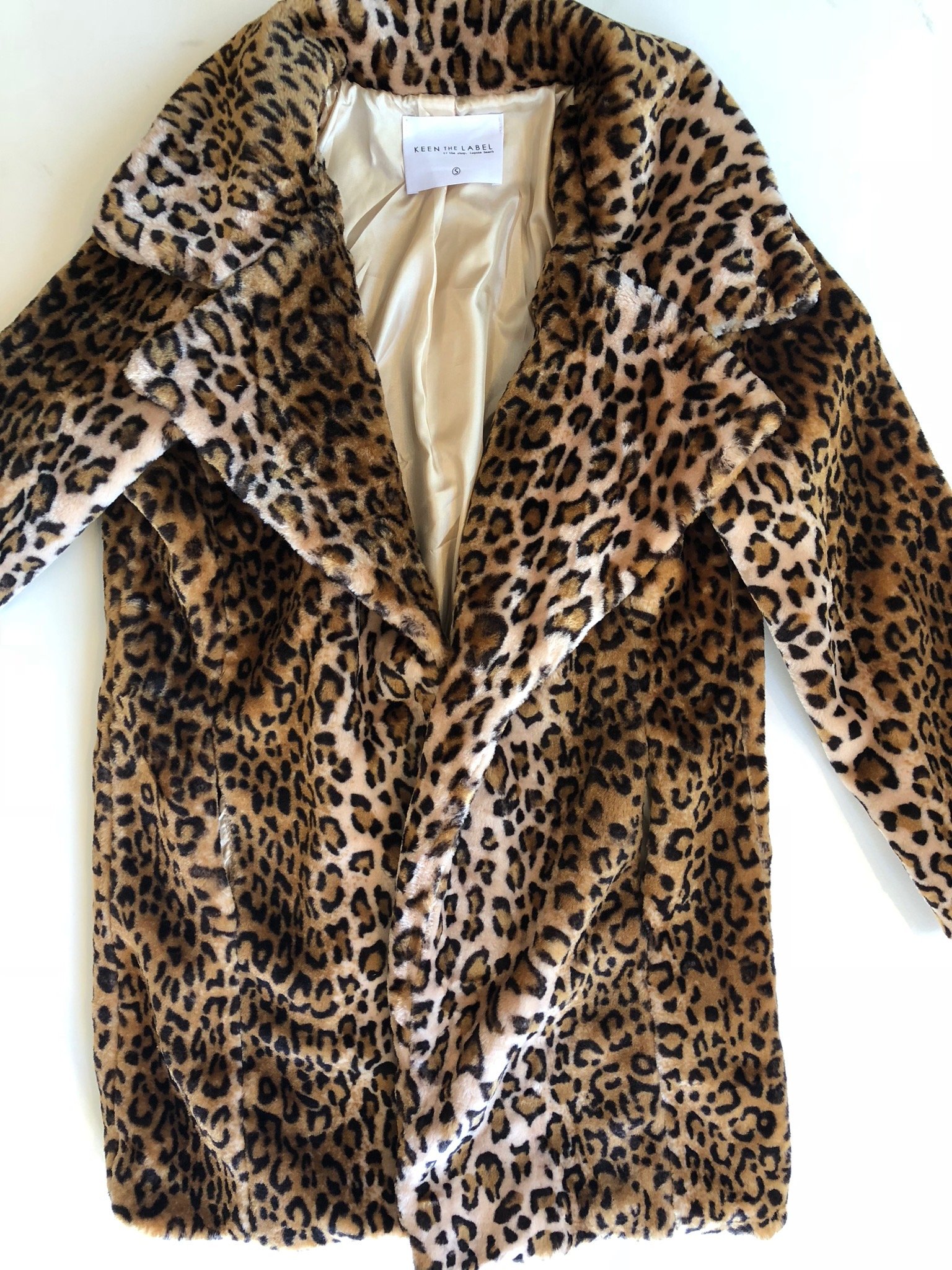 If ever you need a statement coat, this is it! And this price… UNDER $100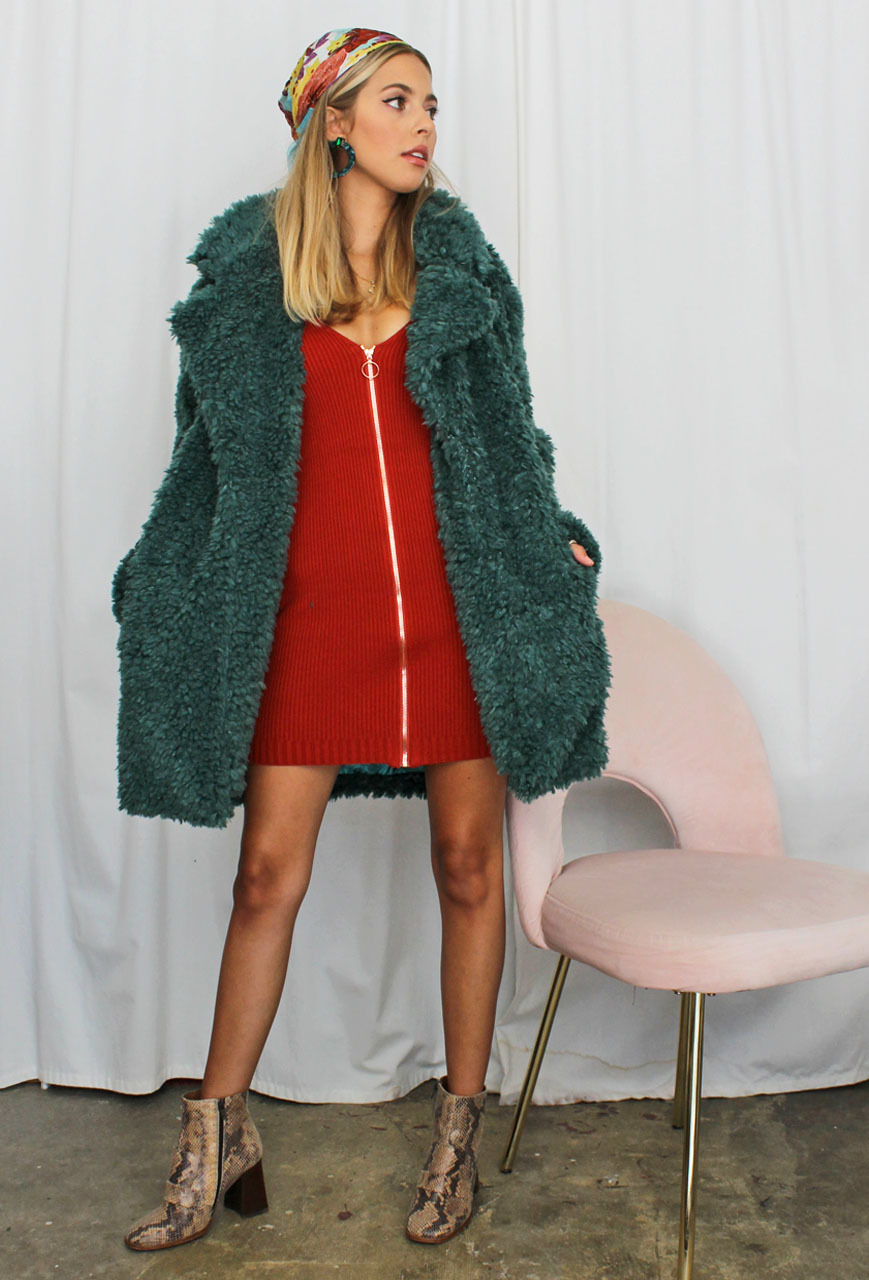 OMG Another great faux fur jacket UNDER $100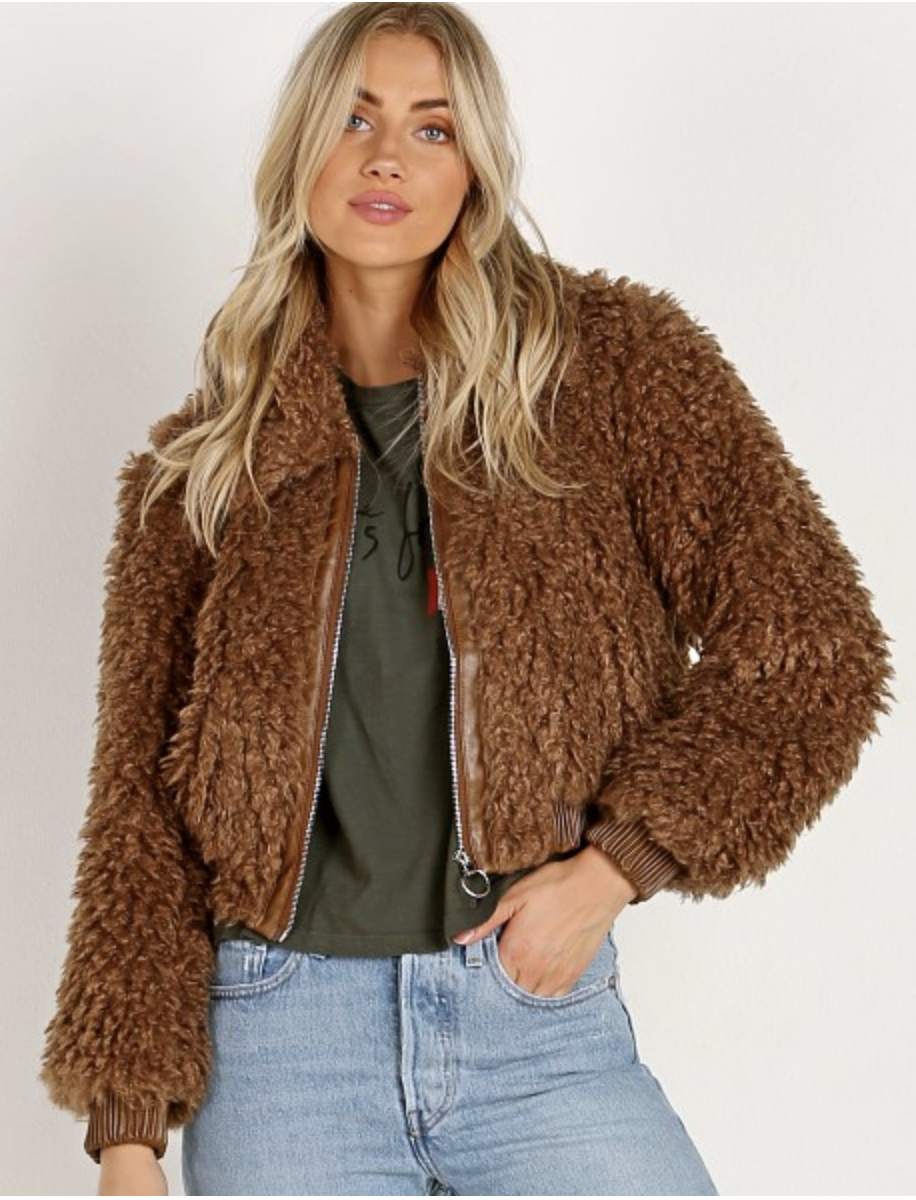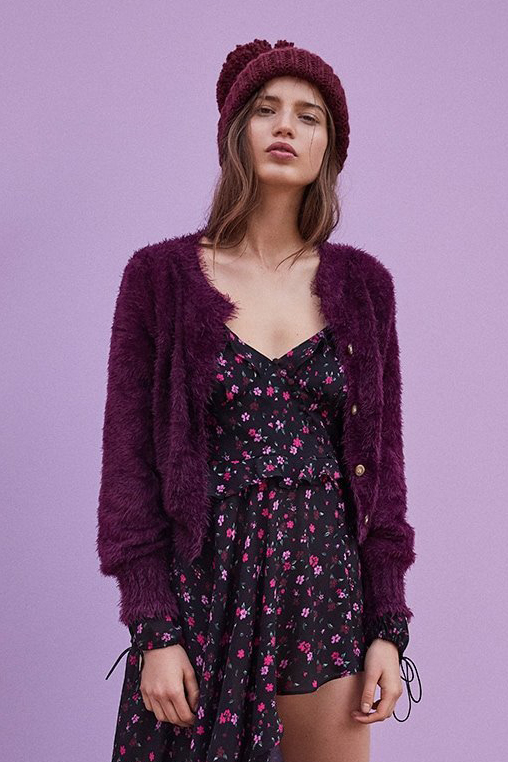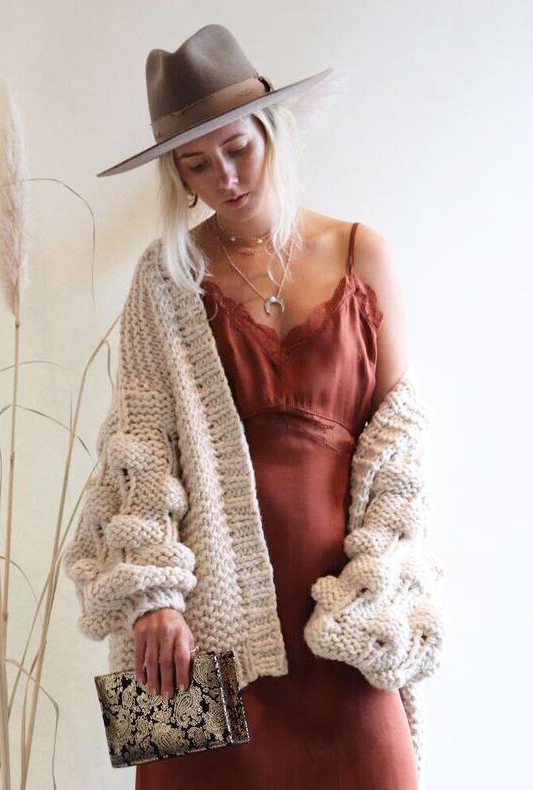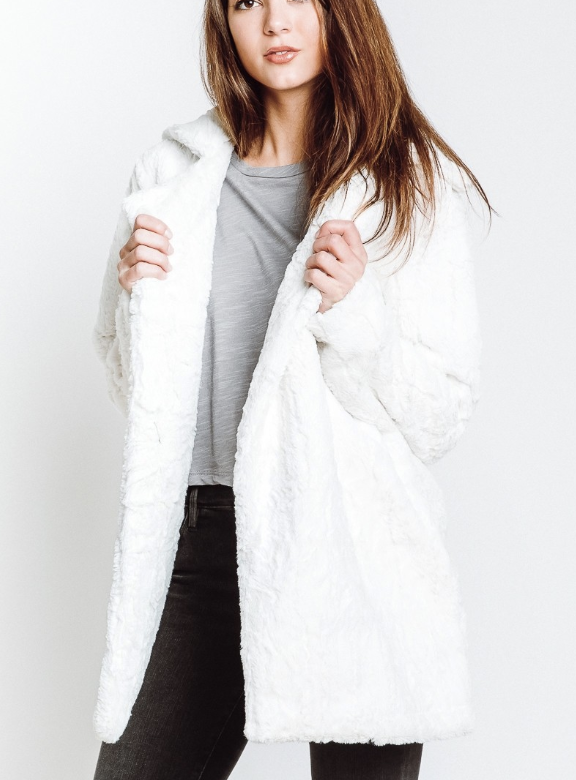 MONTE The Label Martini Coat $268 via BLUE EYED GIRL