The Convertible LBD
CALIstyle: The Ruched Slip Dress by RESURRECTION
You Know You Need this NOW….
Ok ladies, we have found the perfect little black slip dress. This convertible LBD is perfection. Whether it's date night, girls night out or Sunday funday, this dress has you covered. With one simple tug on a string you can take this black slip dress from maxi to mini. Not to mention there are so many ways to style this dress. Did I mention it's under $75?!
These aren't the only ways to wear this dress. The only thing that can limit your styling opportunities with this dress is your imagination. Try it with a moto jacket and booties, or and oversized pullover sweater; you can also throw on a blazer and sneakers, it's your call. Happy Styling!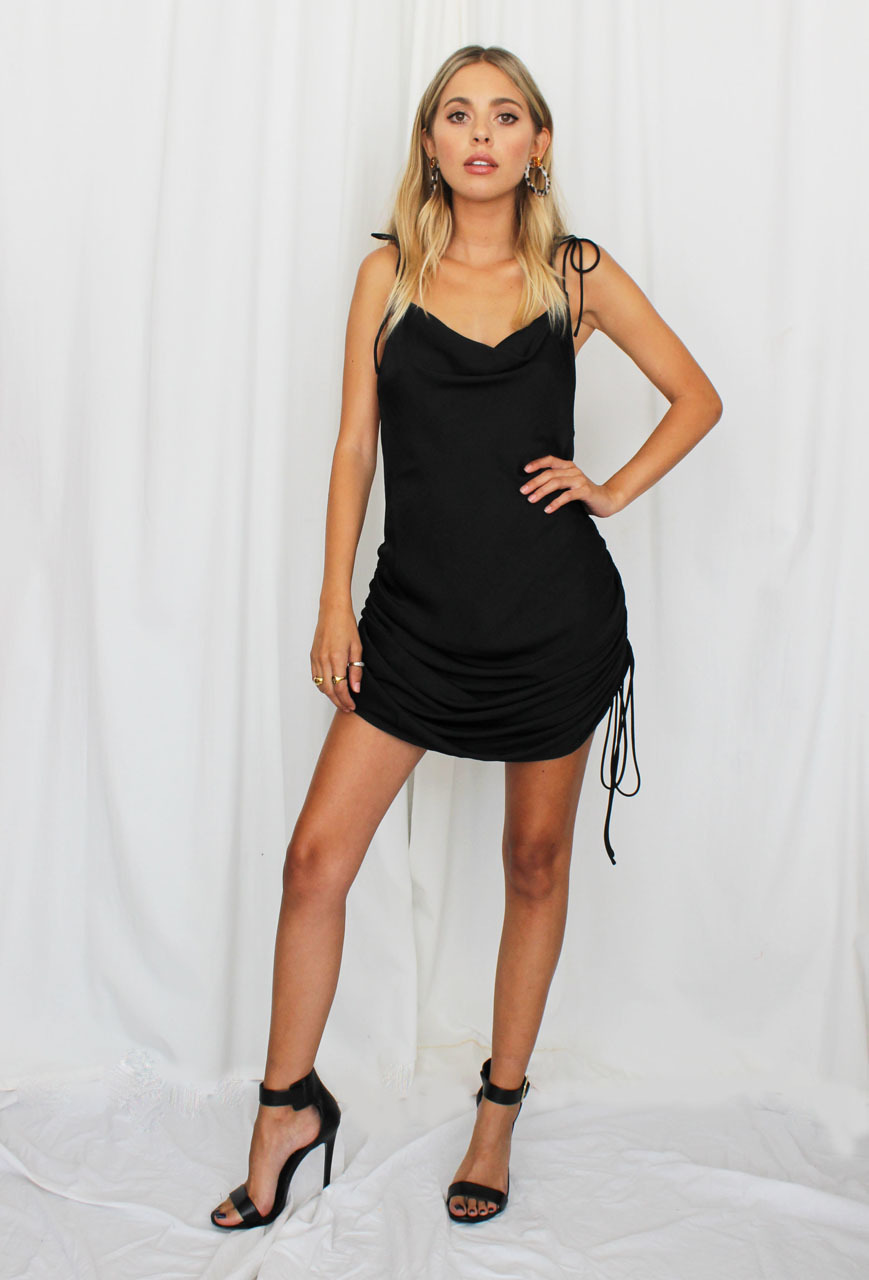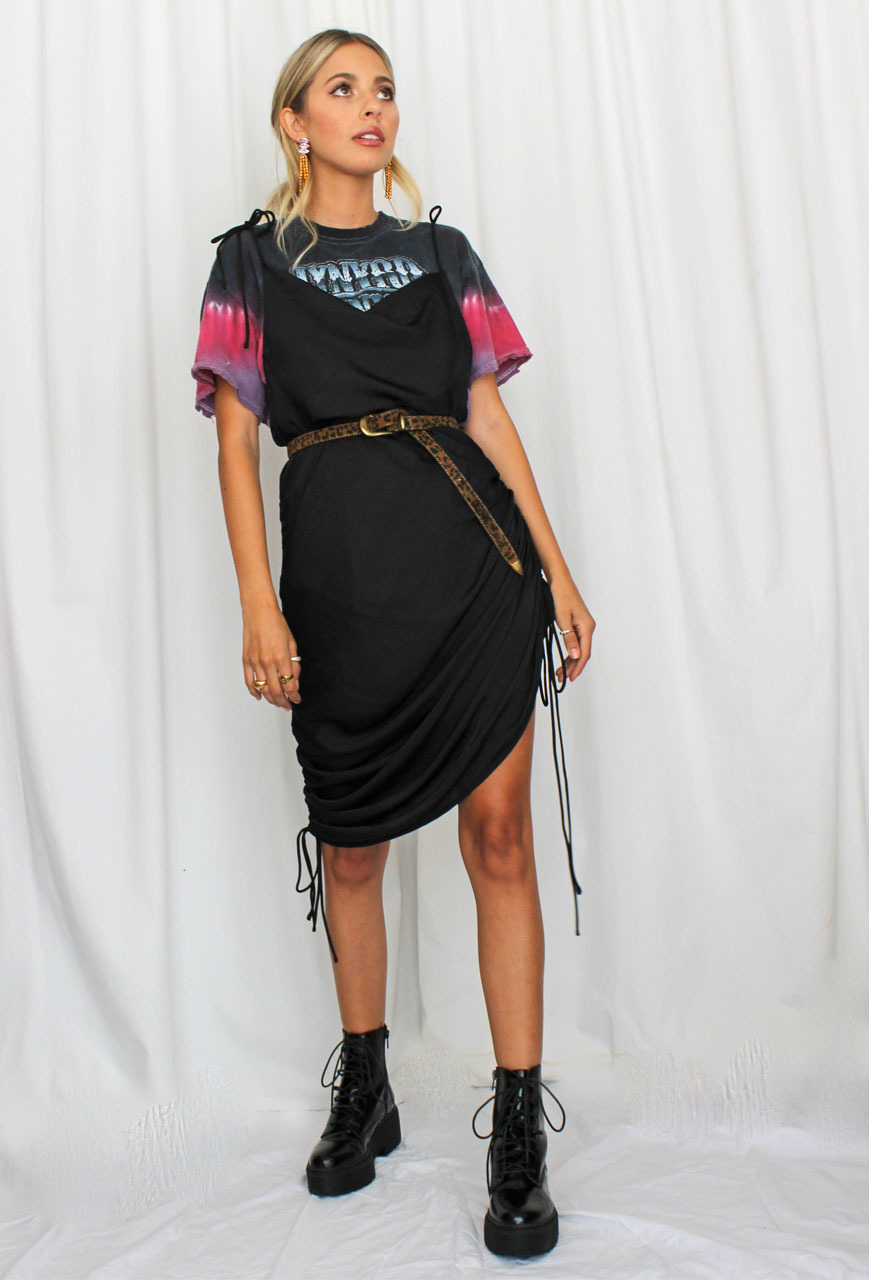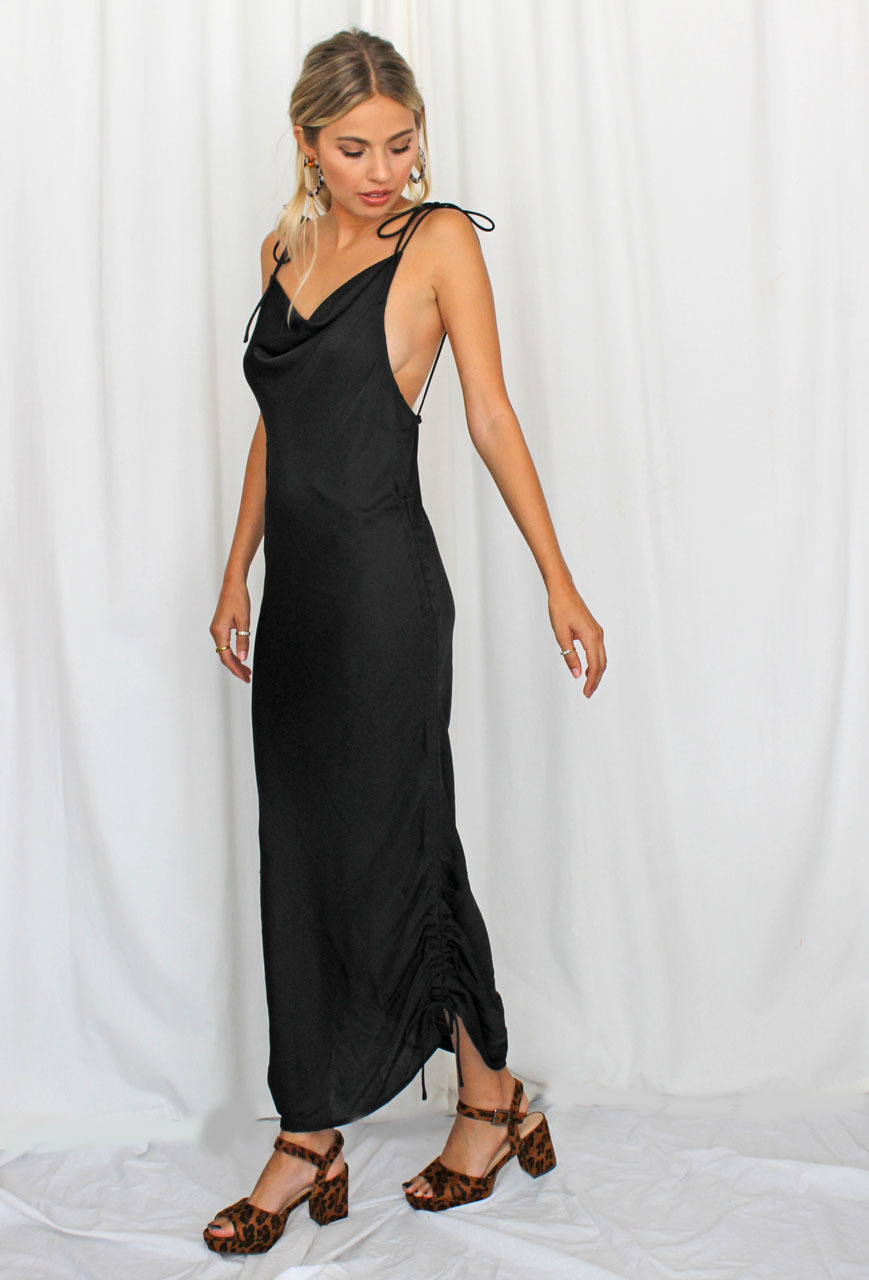 Discover More LBD's