Fall Styles we love: ADD TO CART
It's beginning to cool down a tiny bit; just enough to start thinking about new fall finds. As I begin my day dreaming about what I'm going to "add to cart" I think about rich fall textures and colors. The idea of actually layering nubby knits, leather, velvet, and cashmere has me dreaming of the cool days to come. We'll see….. I might have to wait until January 2019 before my dream comes true. But until then it's time to prepare and consider our new MUST HAVE Fall Styles.
My number one, personal NEW must have this fall is this For Love and Lemons Velvet Coat in a gorgeous rust color. I can already vision it hanging in my closet. When it comes to bigger ticket items, I like to take my time to really consider how many times I'm going to wear the item that season. Not to mention how many future seasons I will be reinventing and restyling the item. This is vital when making any purchase but especially when it comes to big purchases.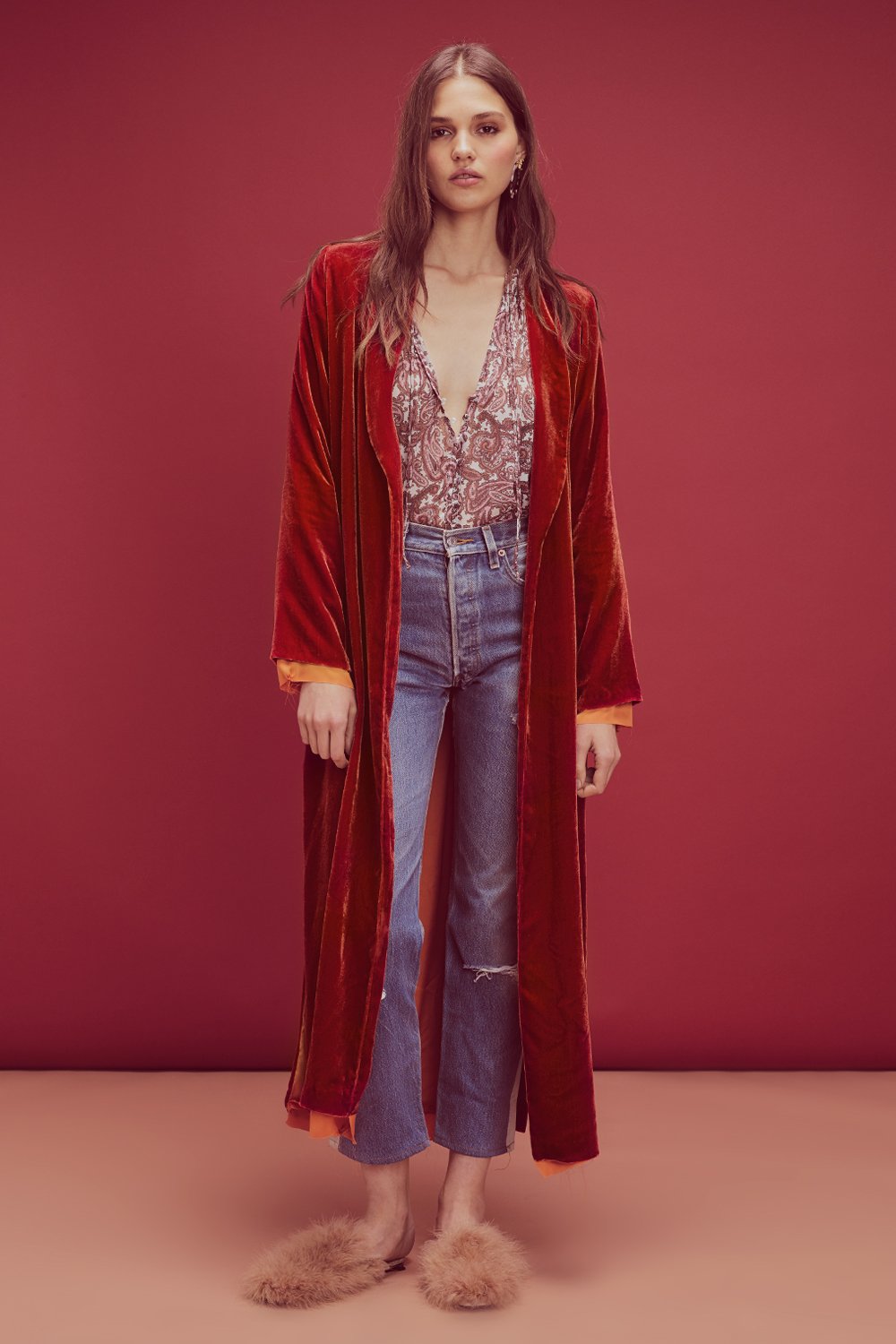 I need this velvet robe coat in my closet now. What a perfect new piece to wear through fall and winter. LOVE IT! This is #1 on my fall styles must have list.
---
Check out the rest of my must have Fall Styles.
---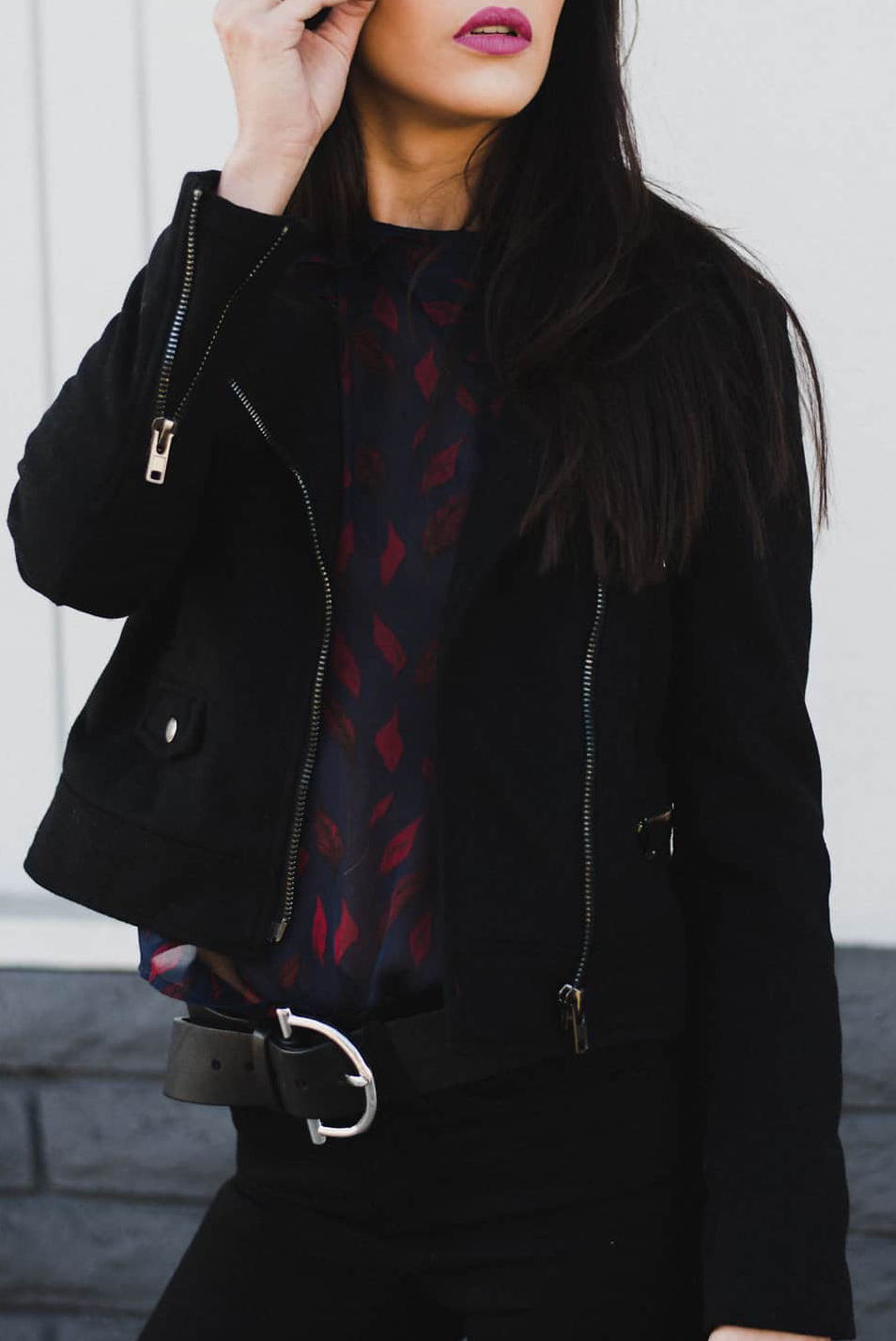 This moto jacket is perfect for those of you who don't wear leather. It's also perfect for those of you who have a leather one but need another texture to go with your coated or leather leggings. And it's UNDER $100. I'm a sucker for a moto jacket; they are a must have closet staple.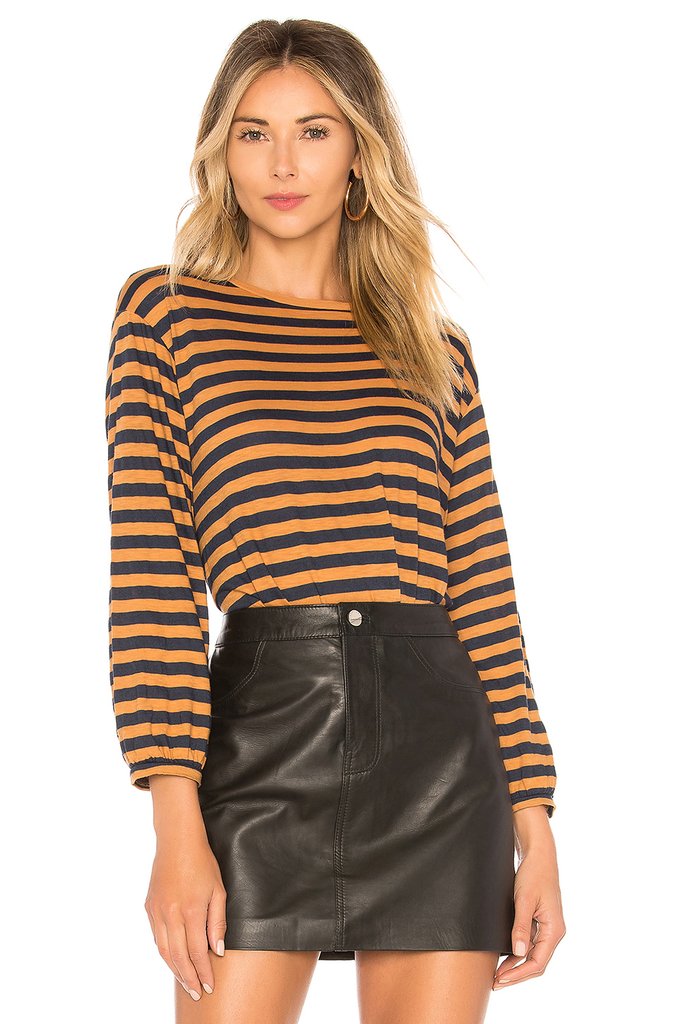 You can NEVER go wrong with a striped top.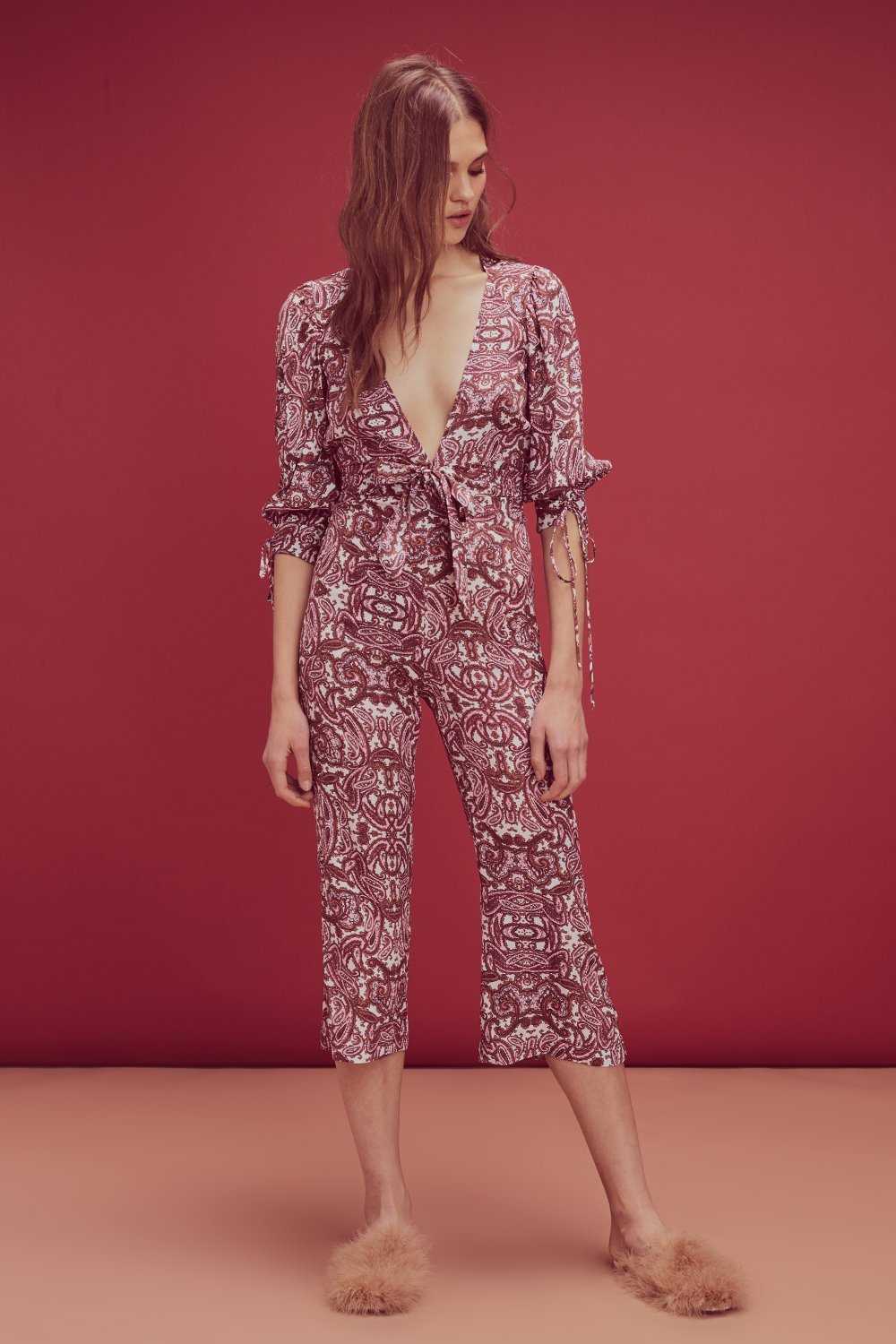 I'm loving For Love and Lemons' first Fall delivery. I can picture this with a faux fur coat and classic heel or with a moto jacket and booties. Remember, whenever you're thinking about making a new purchase, know at least 3 different ways you can wear your new item.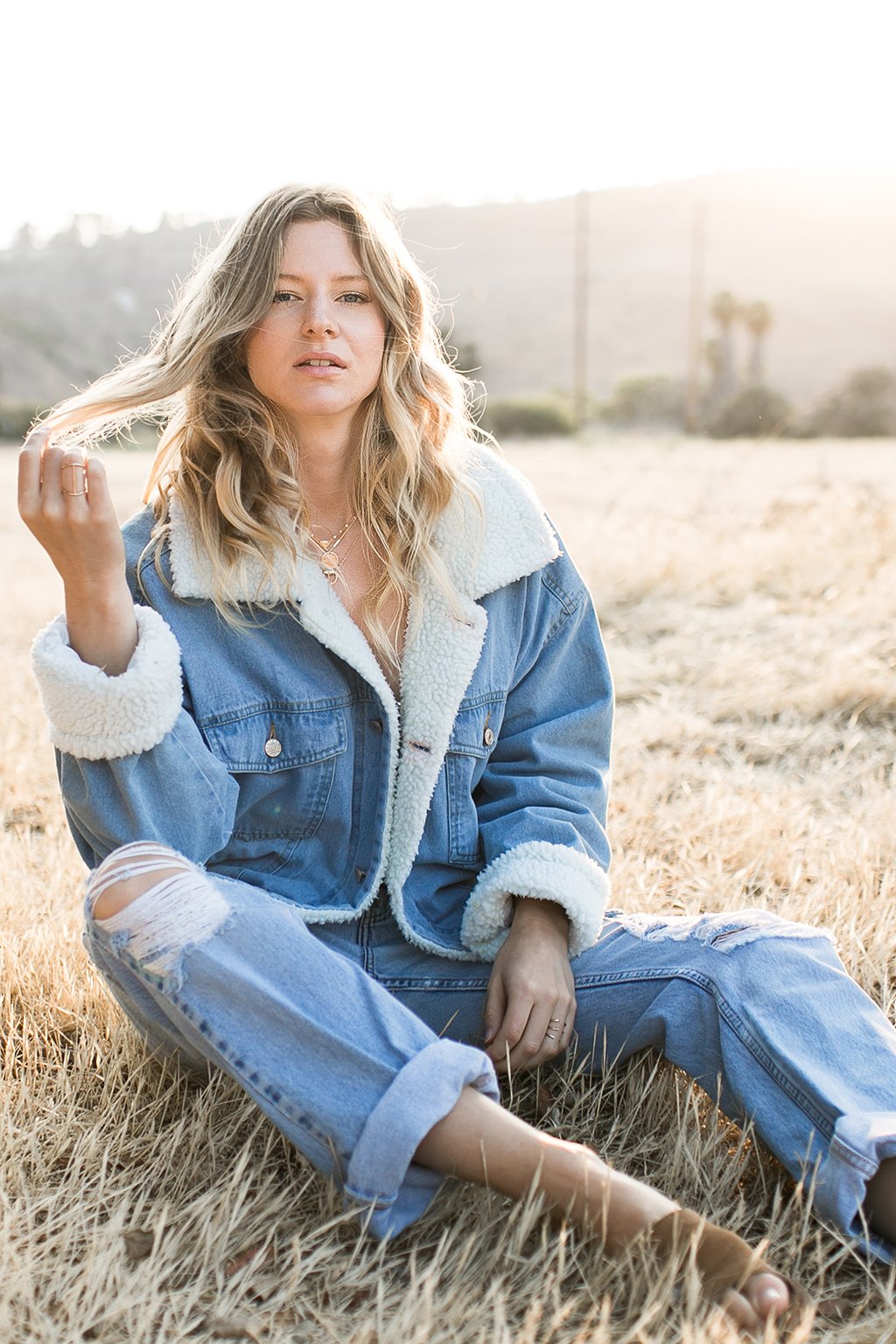 If you don't already have an oversized denim jacket, this is the one! Another classic UNDER $100.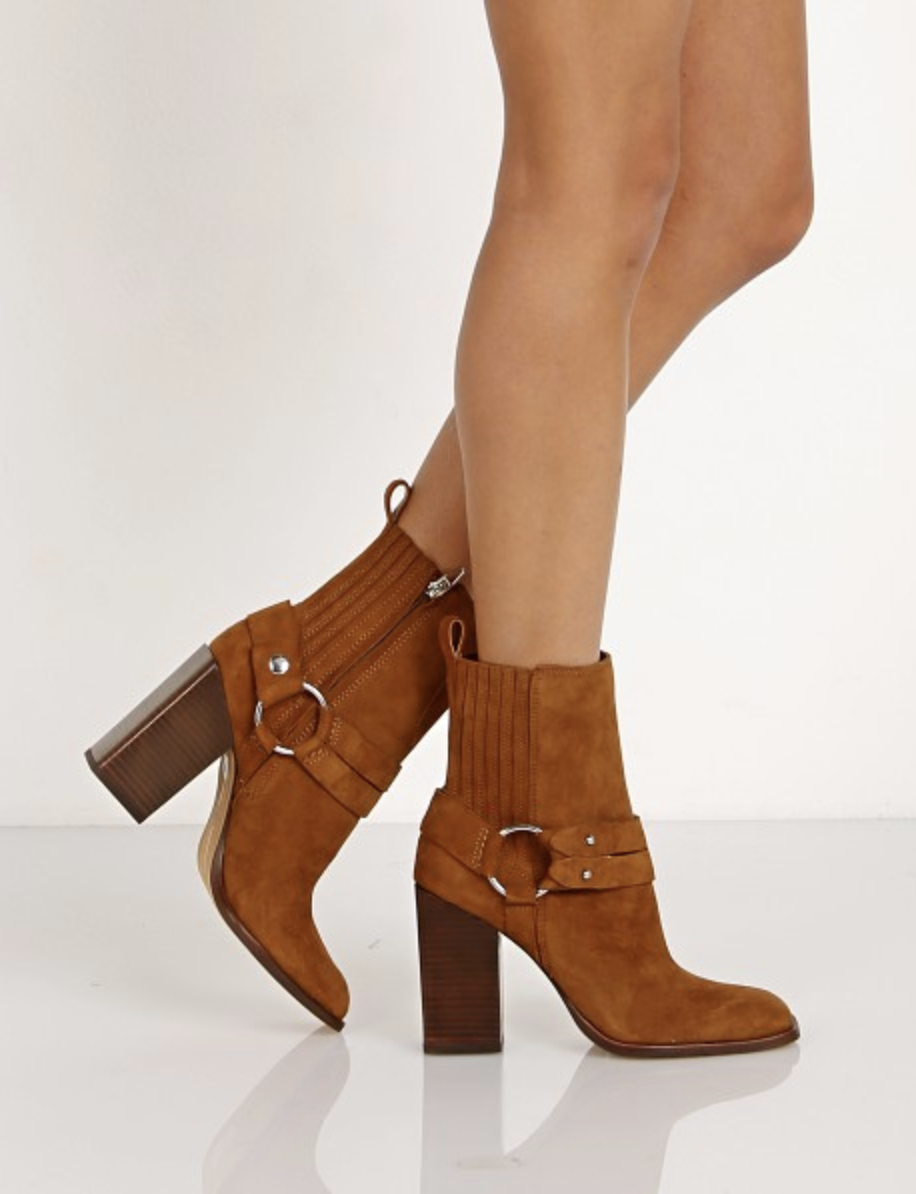 If you want to pick up a new pair of fall booties, these are a MUST HAVE. Western details pick up 2018's biggest trend while still keeping a classic vibe. The best of both stylish worlds.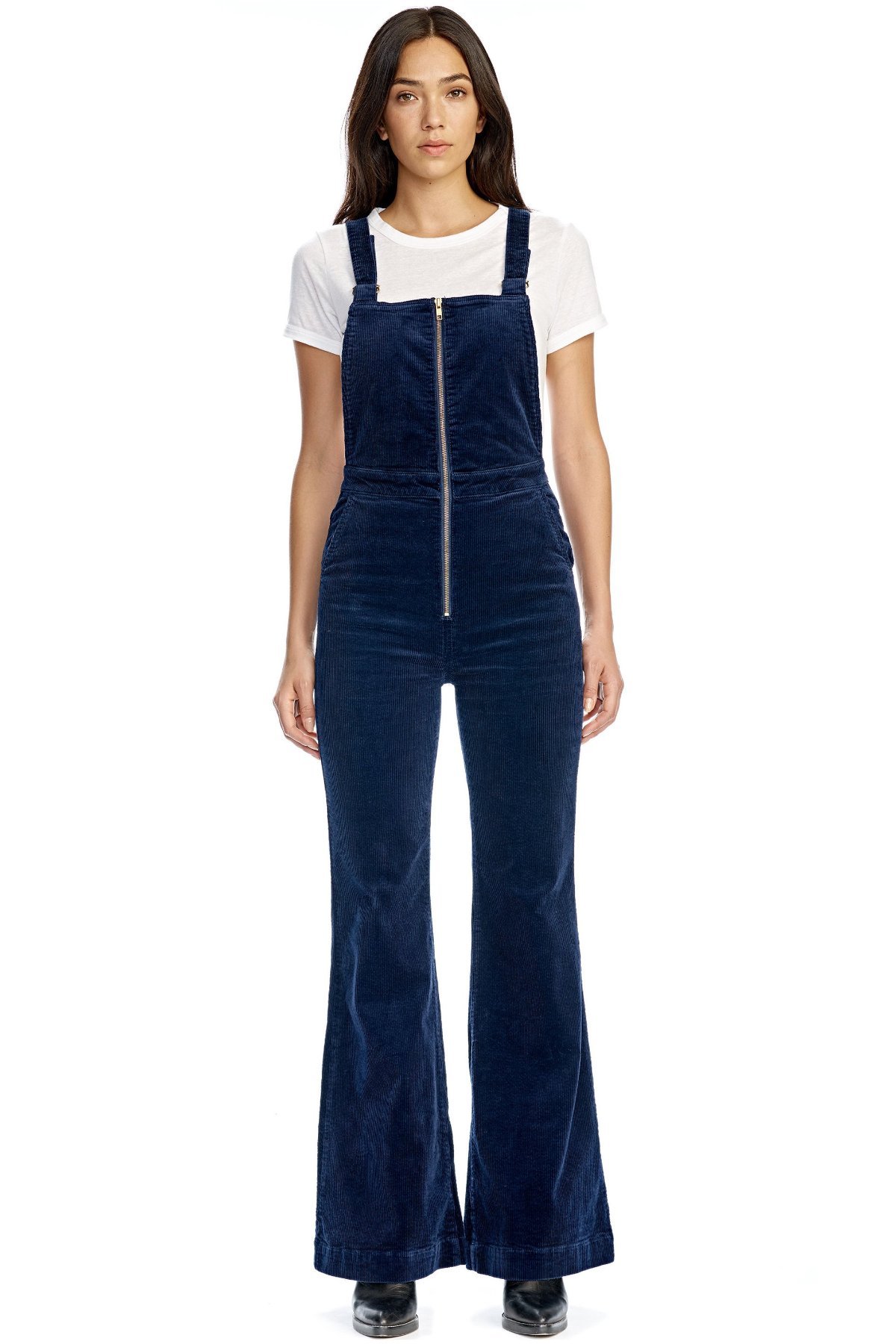 If you're anything like me and have a stack of every kind of denim there is on the market (I know I have a denim obsession) then it's time to try something new. These overalls are perfect for denim lovers.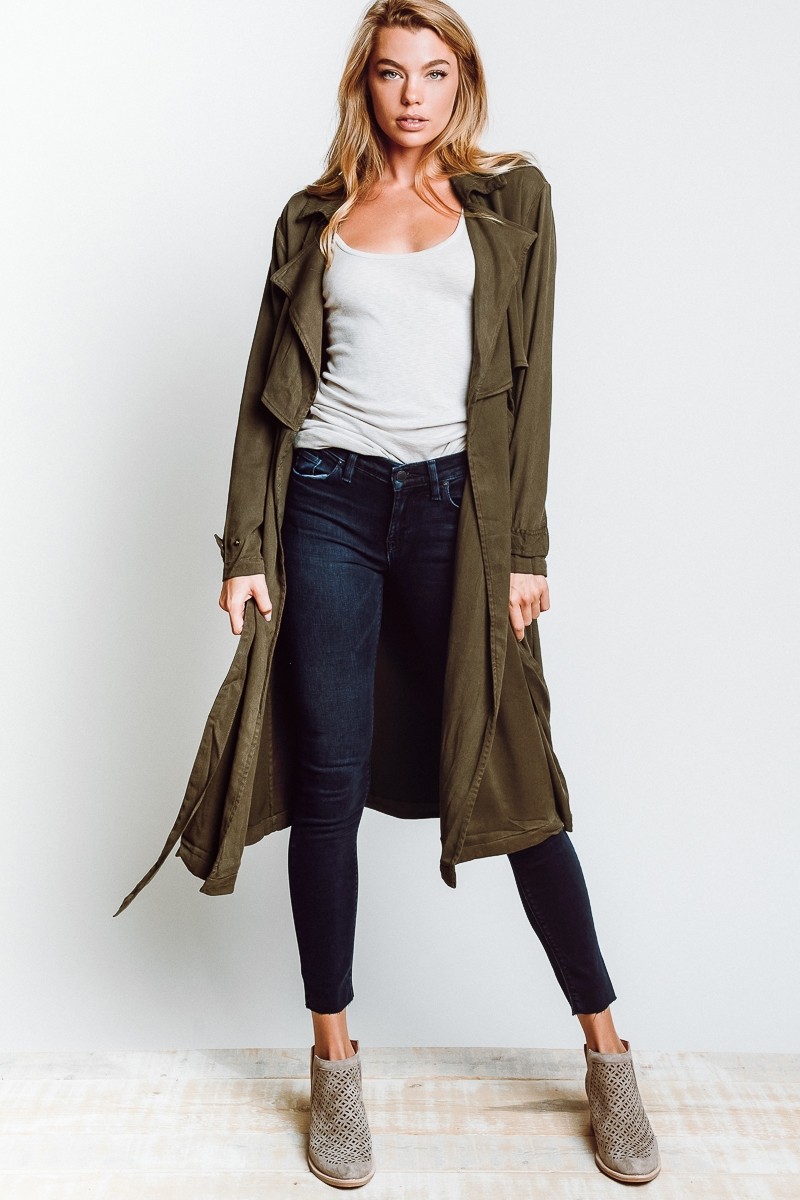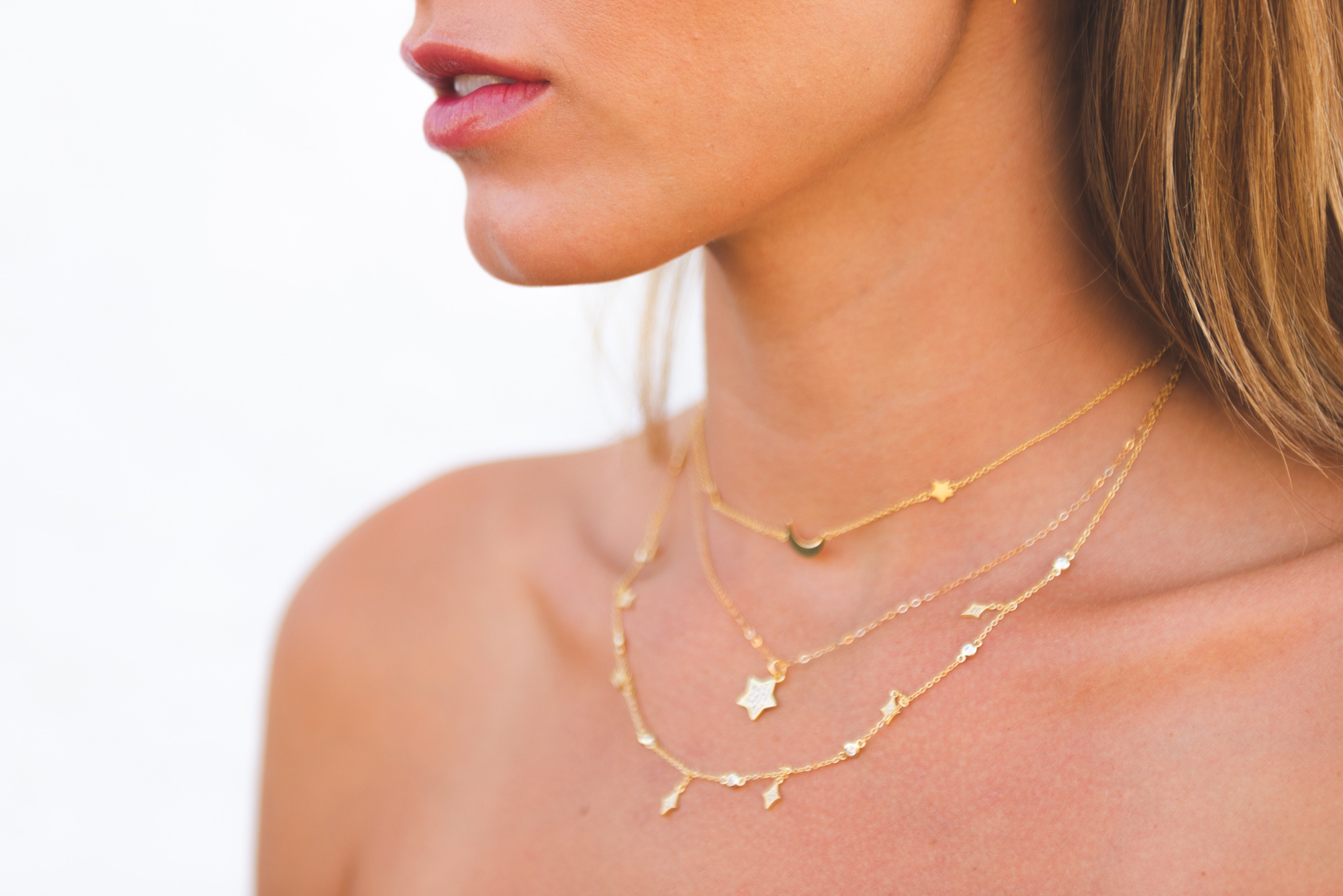 Jewelry always finishes a look. I've been loving dainty layering necklaces.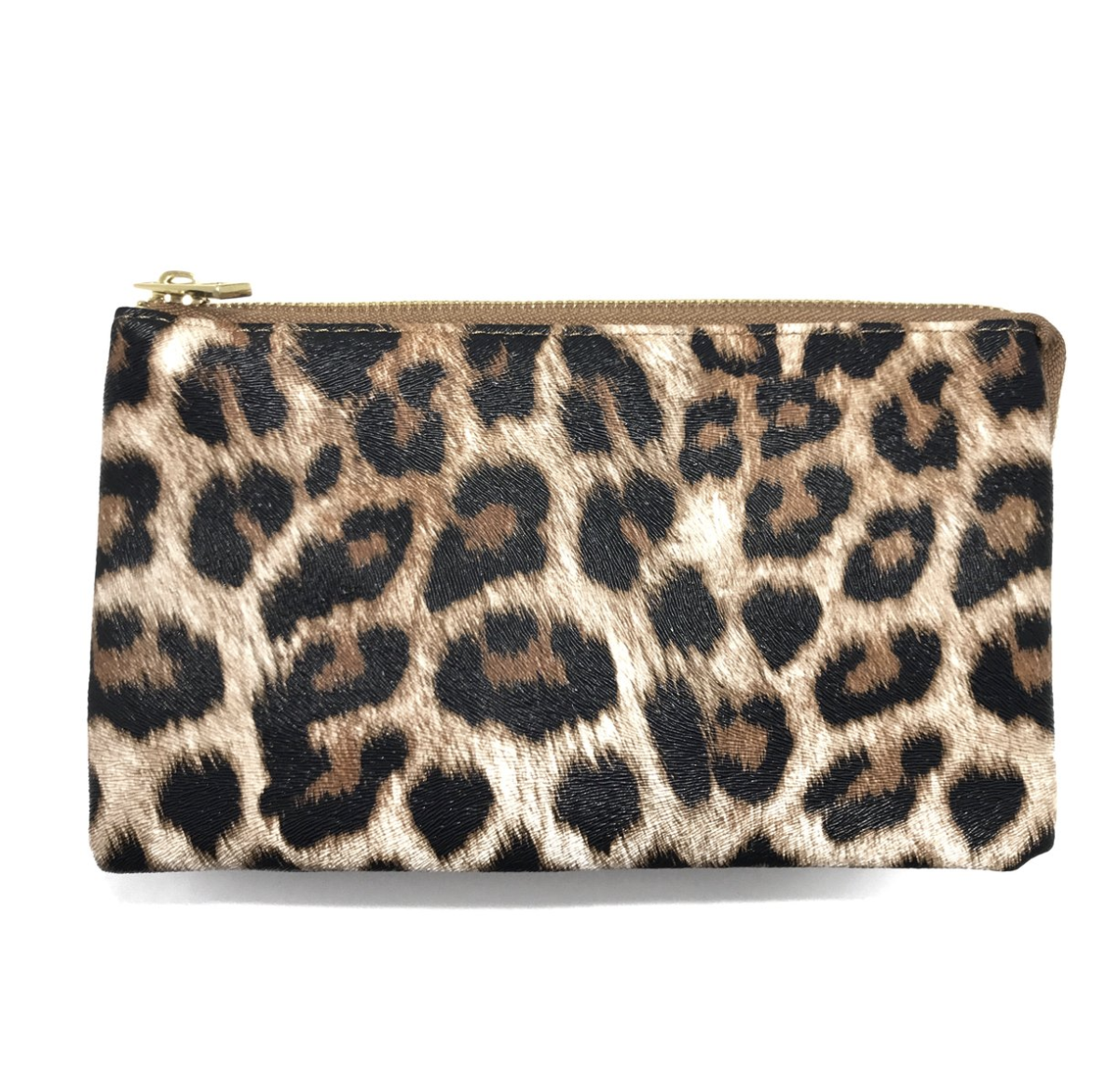 If you don't have it in your closet already, you NEED a pop of leopard this season.