Snakeskin Booties
And all the Best Outfit to Pair them with
I don't know about you but I love boring outfits. Ok well maybe not boring.. What I really mean is, I have a steady supply of wardrobe essentials I wear regularly. So my novelty and trend pieces stand out; like snakeskin booties. Snakeskin booties are huge this fall and I want to wear them with all my go-to looks; chunky sweaters + straight leg jeans, fringe poncho + distressed skinny jeans, white button up + boyfriend jeans. Are you starting to see a pattern? Oh yeah and a blazer + graphic tee + jeans. How could I forget my all time favorite denim combination.
My favorite way to make any of my standard, go-to looks feel fresh and modern is with shoes. And right now, it's all about the shoe of the moment; you guessed it, snakeskin booties.
Stylist Tip: The great thing about shoes (and bags) is that you can wear them day after day and no one cares. If you pick a pair of shoes you're going to wear endlessly over the season, they are always worth the investment.
Pinterest
ANYTHING BUT BORING OUTFITS LOVE SNAKESKIN TOO
Snakeskin booties work just as well with your not so boring outfits. I love the idea of pairing snakeskin booties with florals, plaid, tweed, and stripes. Try something new and trade out your black booties for snakeskin. I promise your look will instantly be elevated.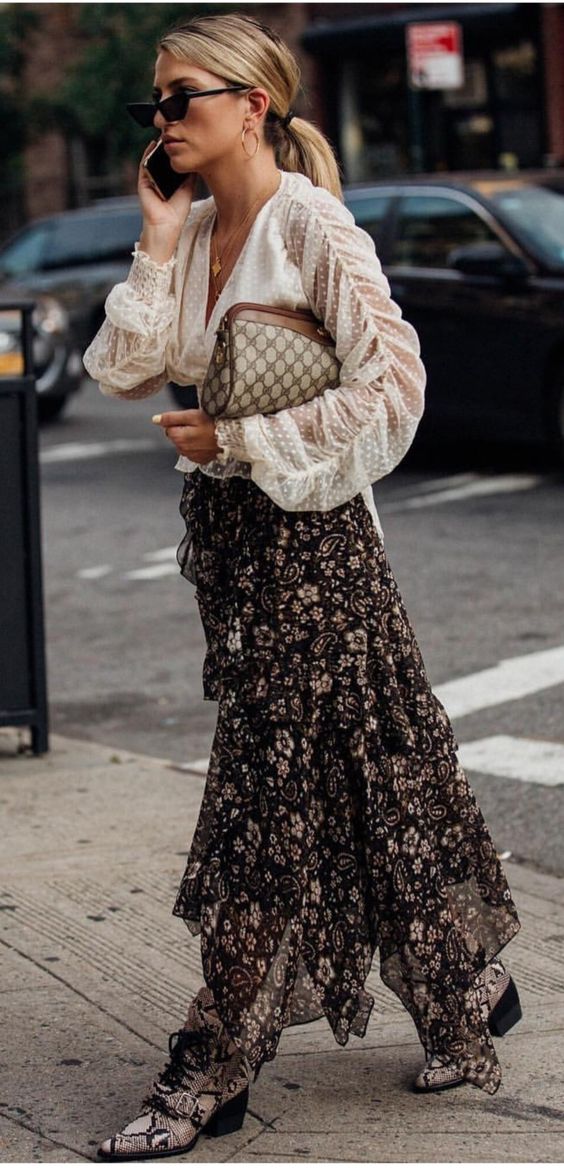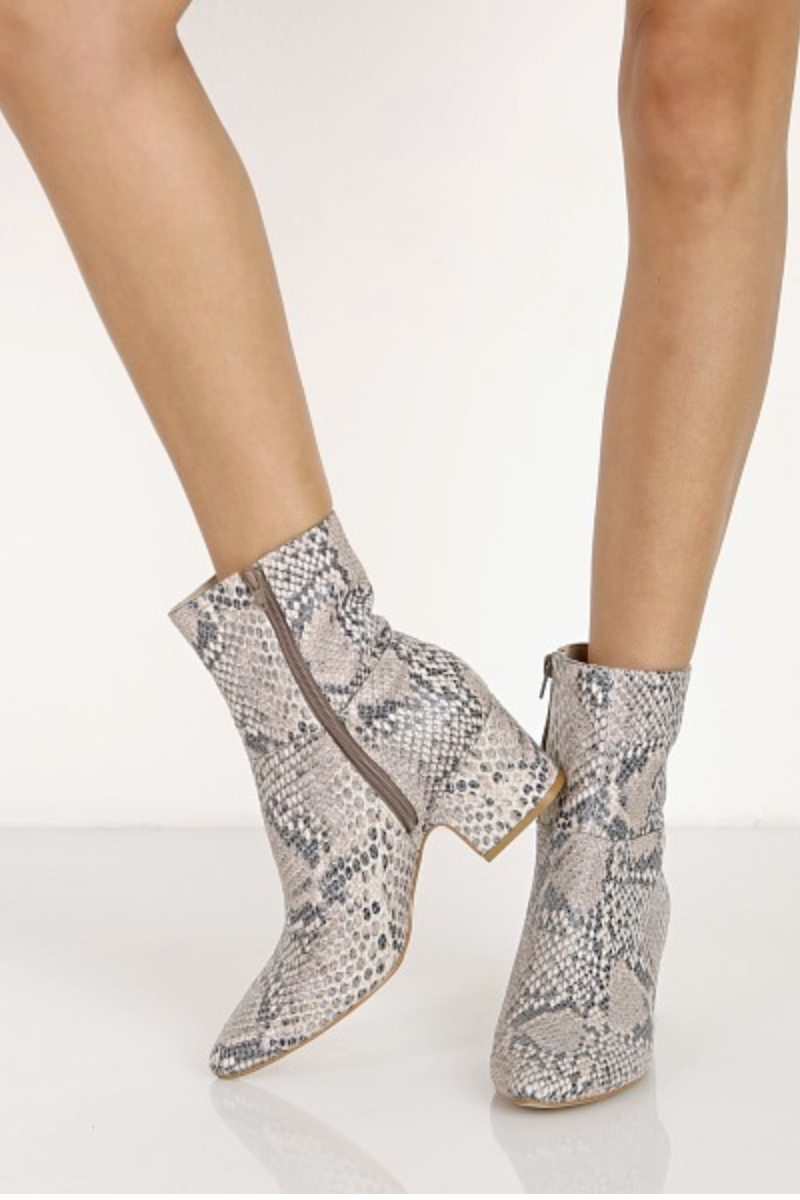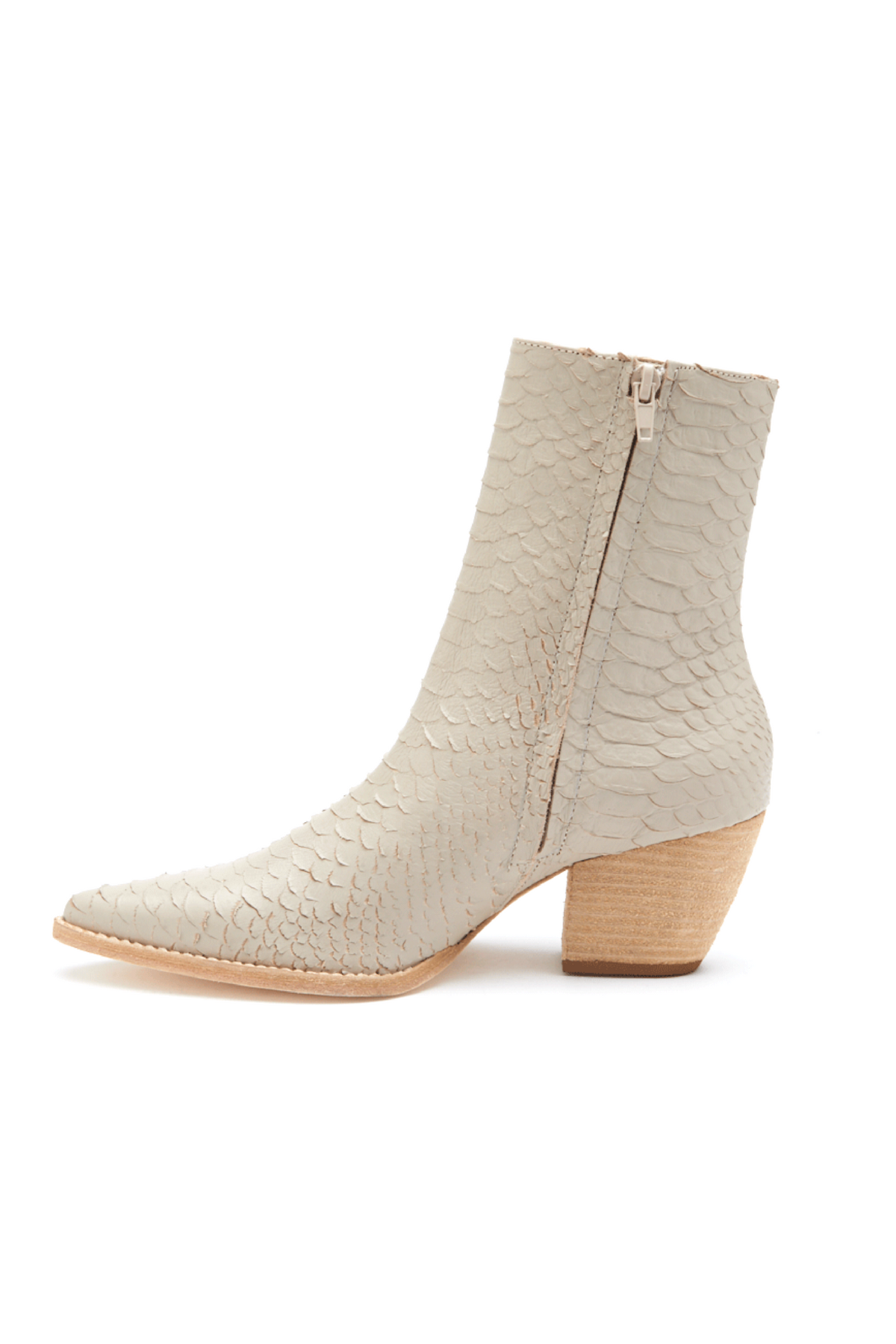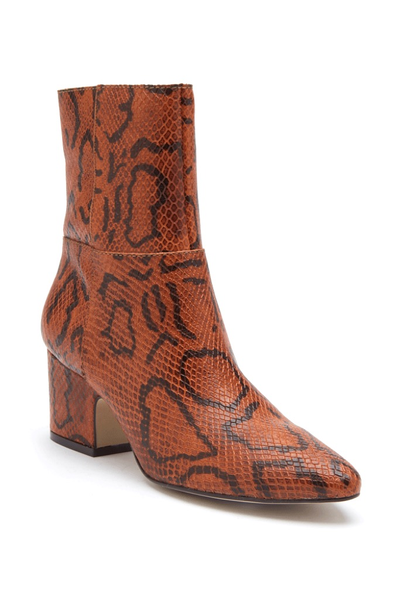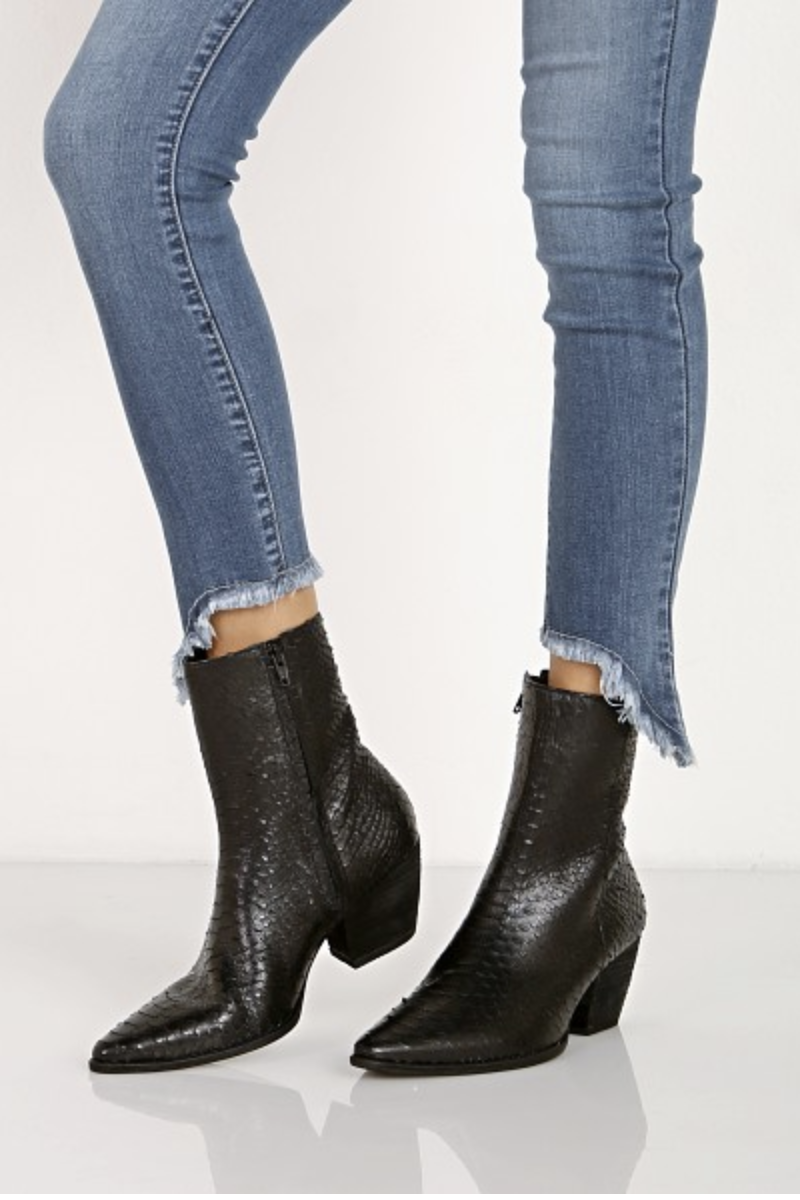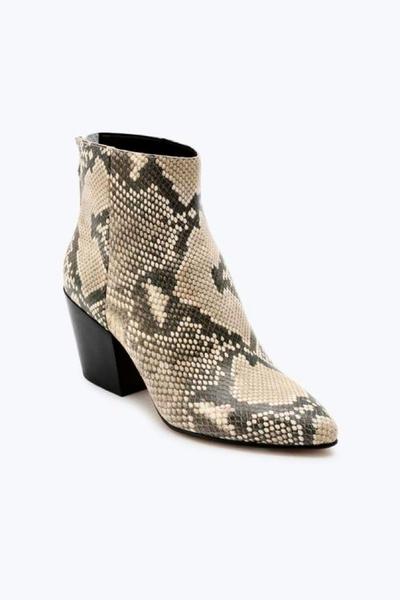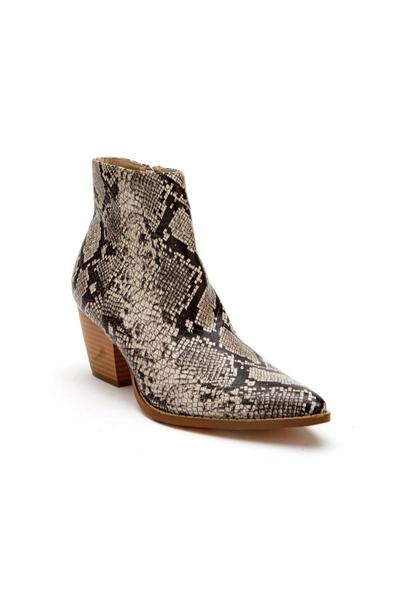 Caty $189 Matisse via LUNA B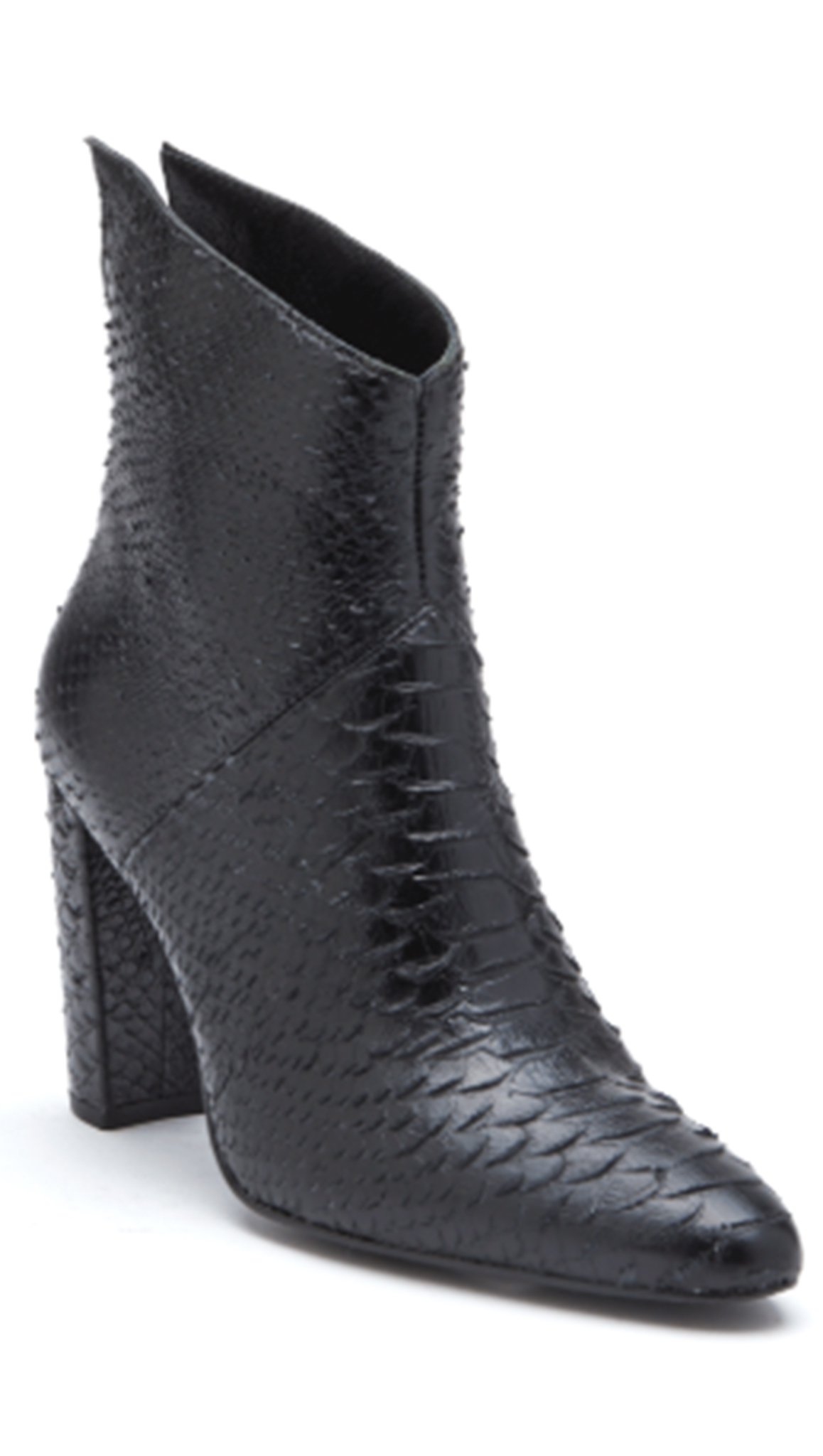 Matisse Tinsel $195 via VAN DE VORT