Novelty vs. Essential
The best and easiest way to differentiate between the two is this: Novelty is a Statement item (like this vintage metallic lace top featured) and an Essential item are classic and neutral and go with everything. Neutrals are essential in every woman's closet regardless of age, style, or size. Essentials are the foundation of every woman's closet. Whether you're all about beige or black you can't rock the season's new brights and prints without your style essentials.
Since Kelly, OCSR's newest contributor, travels all over the country for work she needs to make the most out of her clothing choices. On one of Kelly's traveling adventures she picked up this amazing vintage top. We wanted to show you how you can take a special one-of-a-kind find and work it into your everyday wardrobe. From modern to edgy this vintage lace top can be restyled in so many ways. It's up to you and your styling skills to work out how many ways your novelty items can be worn.
Modern Neutrals
We paired the vintage top back to linen wide leg pants and a brown caged heels for a chic summer vibe. Since sheer is one of this season's hottest trends, Kelly styled her vintage top to work to see a touch of skin. Making your looks modern is the key to reworking your wardrobe-vintage or otherwise. STYLIST TIP: Mix up your neutrals. Be unexpected. As long as your look "goes" together is doesn't have to perfectly match.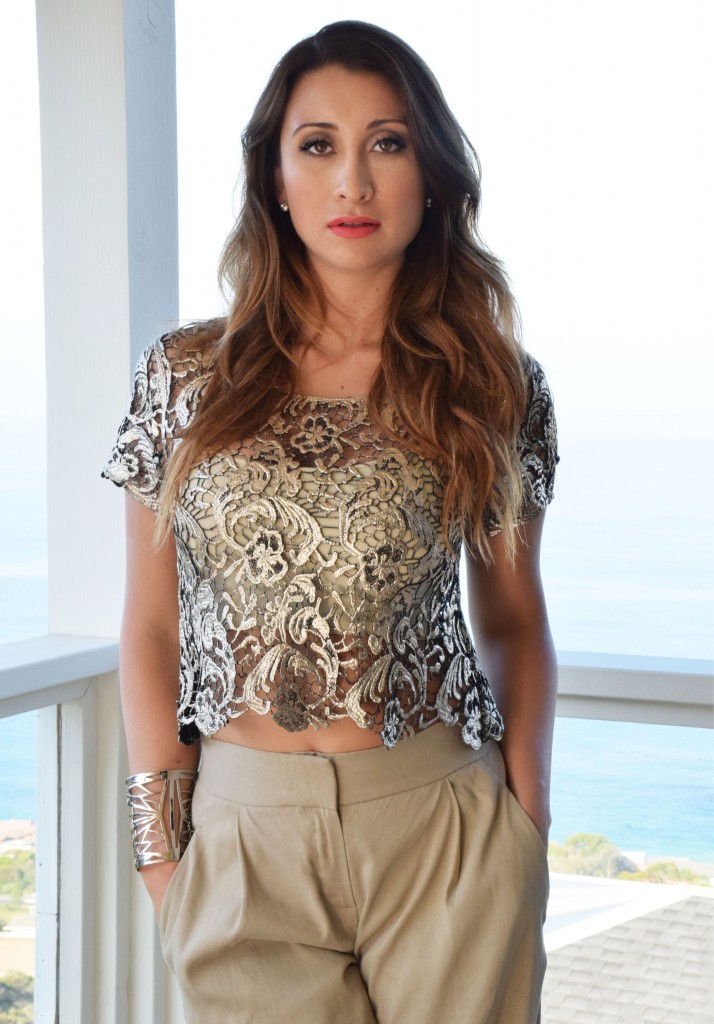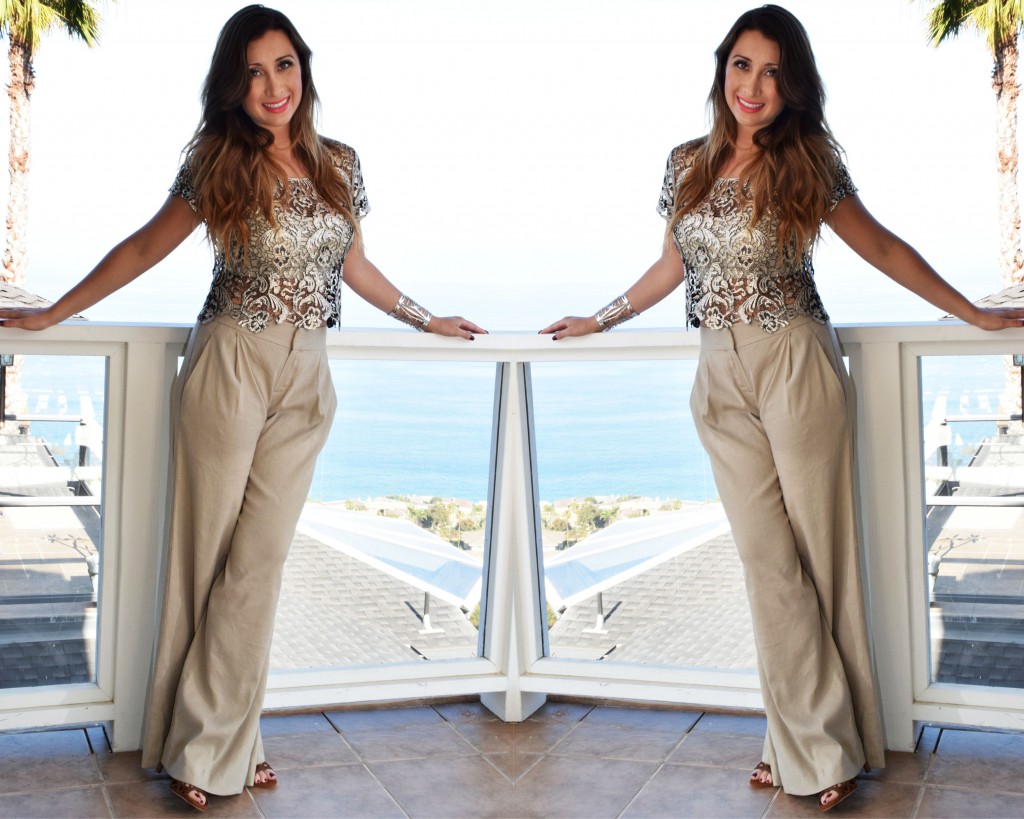 Top: Vintage// Pants: Theory// Shoes: Zara
Black & Gold
Another key to mixing statement pieces, styles and trends is to make smart purchases-this black midi skirt is the perfect example. The hemline of the moment is the midi (the hem line is between your knee and your ankle), so by purchasing it a neutral (especially black) this trend becomes a staple part of your wardrobe and now can be "on trend", classic, essential and the perfect pairing for any statement top all at the same time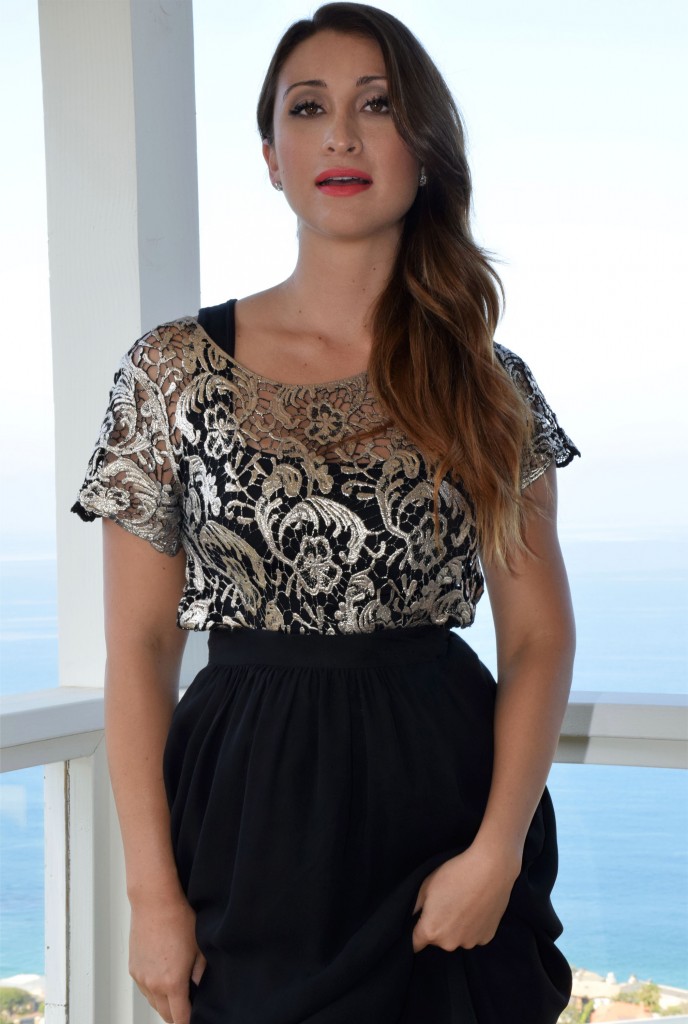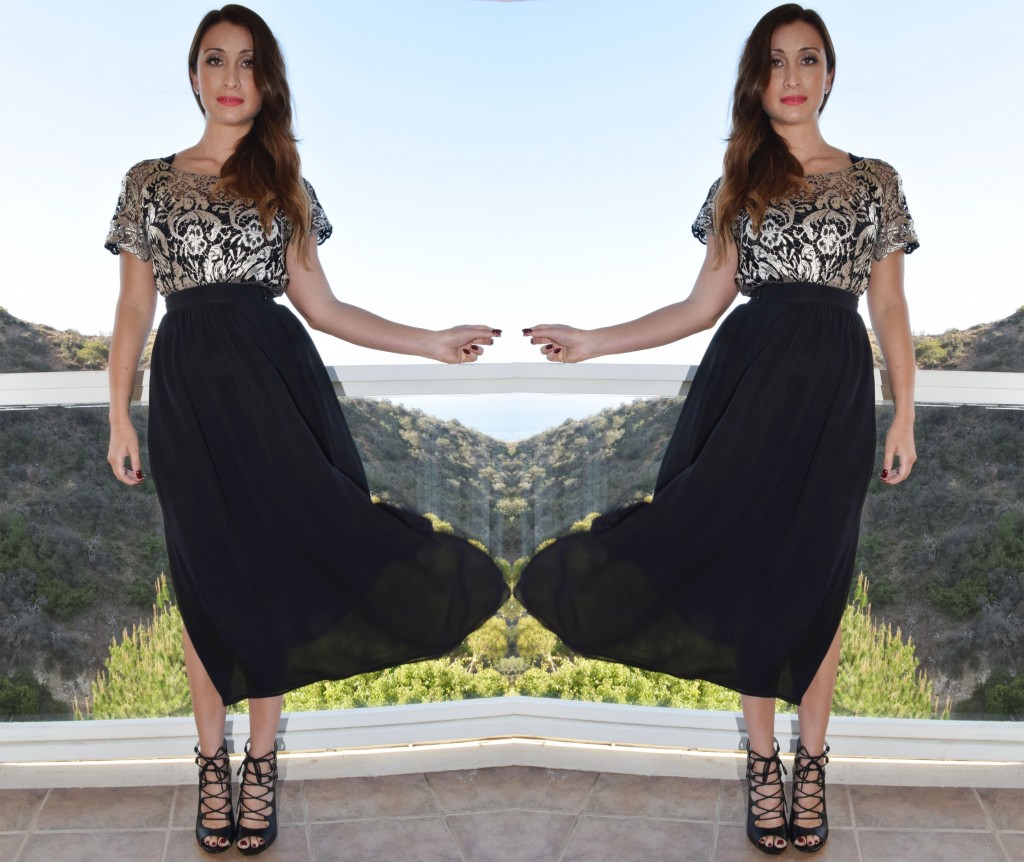 Top: Vintage// Skirt: Rachel Zoe// Underpinning & Shoes: Zara
Leather & Lace
This look is all about your inner rebel. Leather, lace, denim, and skin-does it get any sexier? Take two iconic items, leather & denim, transform them into something uniquely you with your vintage find and personal styling. It's the little details that sets your personal style; the way you fold your jeans, the way you choose your clothes to fit your body, the combinations of textures you style together, and ofcourse your accessories. Small details, personal accessories, and fit are key.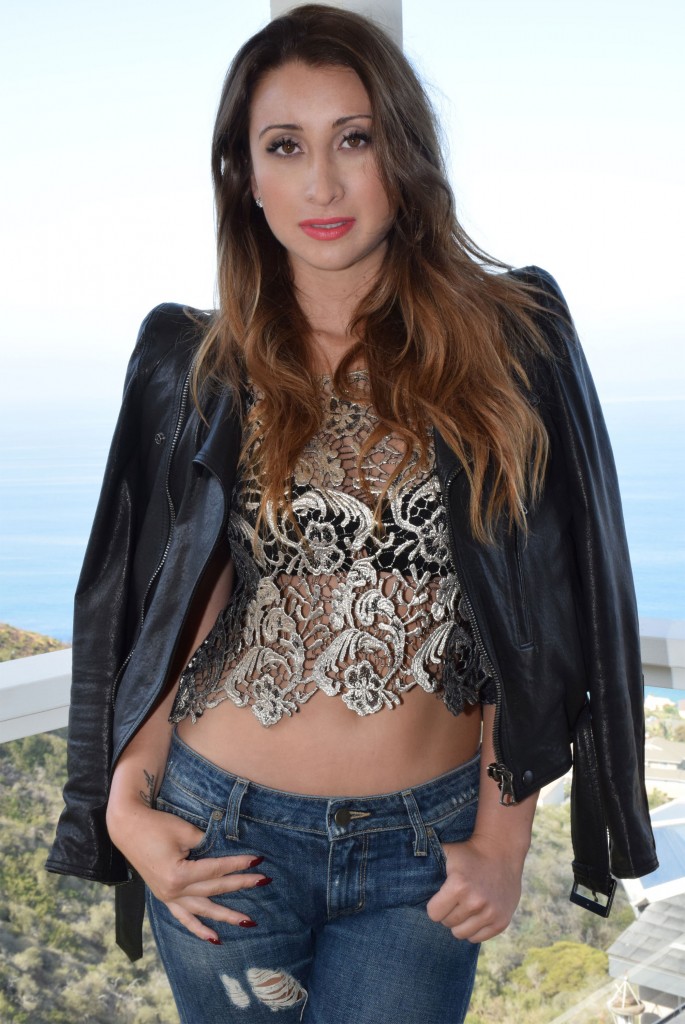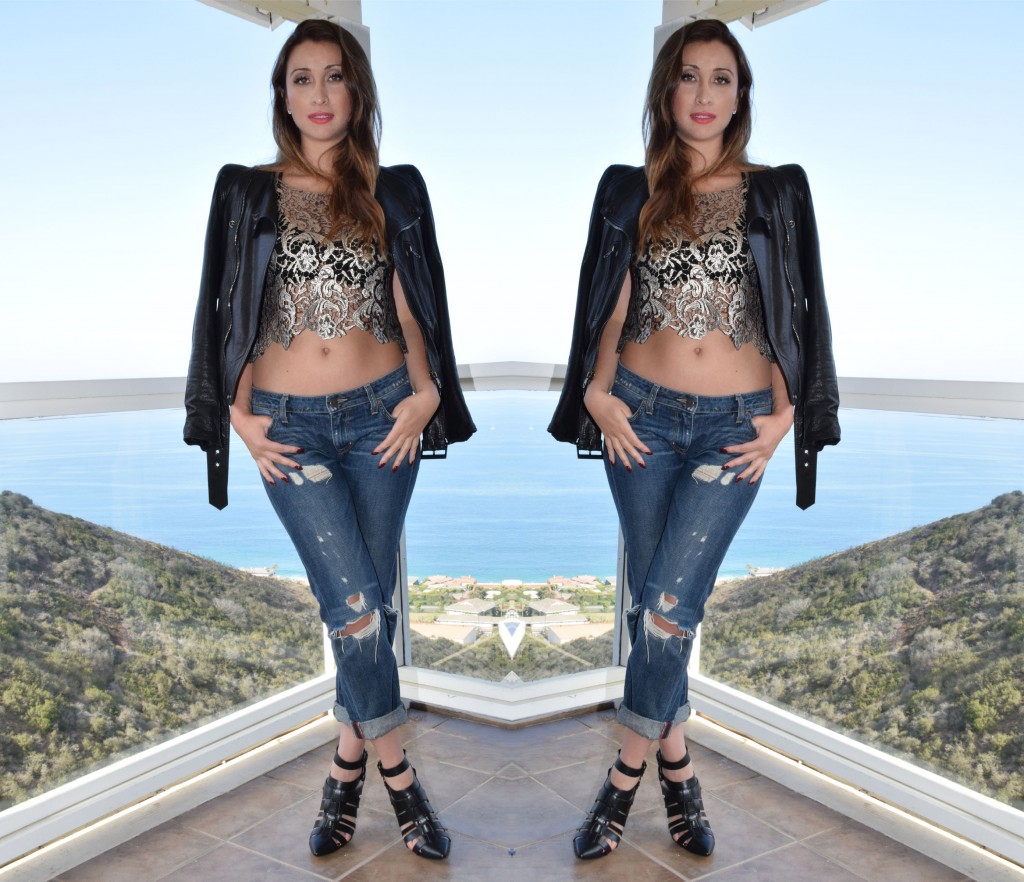 Jacket: Smythe Jackets// Boyfriend Jeans: Rich & Skinny// Bralette: Indah// Shoes: Zara
Muse: Kelly Moogan// Styling | Hair & Make-up | Photography: Rachael Dickens// Clothing: Top Vintage from Kelly's closet || Everything else from Rachael's personal closet