The "Audry" by Dee
Ever see an amazing up-do and think, "How did they do that?" We all have! Dee of Swell Beauty has put together an easy step by step how-to hair tutorial any one can master. Stay tuned for more great how-to's and simple tricks-of-the-trade to get your hair styles the envy of all.
What you need to get started…
Ponytail Holder, a dozen Bobby Pins & Hair Spray.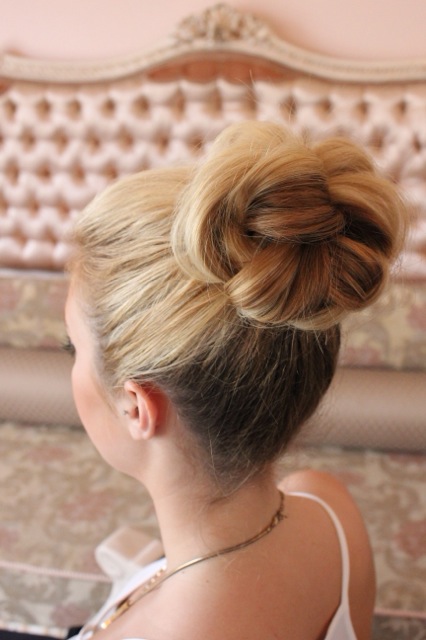 Photos Courtesy of Swell Beauty taken by Bluedog Fotography