Get Ready Quick with Salon 74 lxxiv
We all need a quick, go-to hair and make-up routine. Salon 74 lxxiv in Rancho Santa Margarita teamed up with Manna Kadar Cosmetics to bring you quick tips for getting ready in a flash.
We've all been in the place where we have 10 minutes to get ready and think it's hopeless; well it's not. All women need a quick fix hair and make-up routine. Once you have you're go-to routine down, you'll never be worried about looking good in a pinch. First, you need an easy go-to hair do. For most of us this a messy bun or topknot.
5 Minute Hair: Easy Bun/Topknot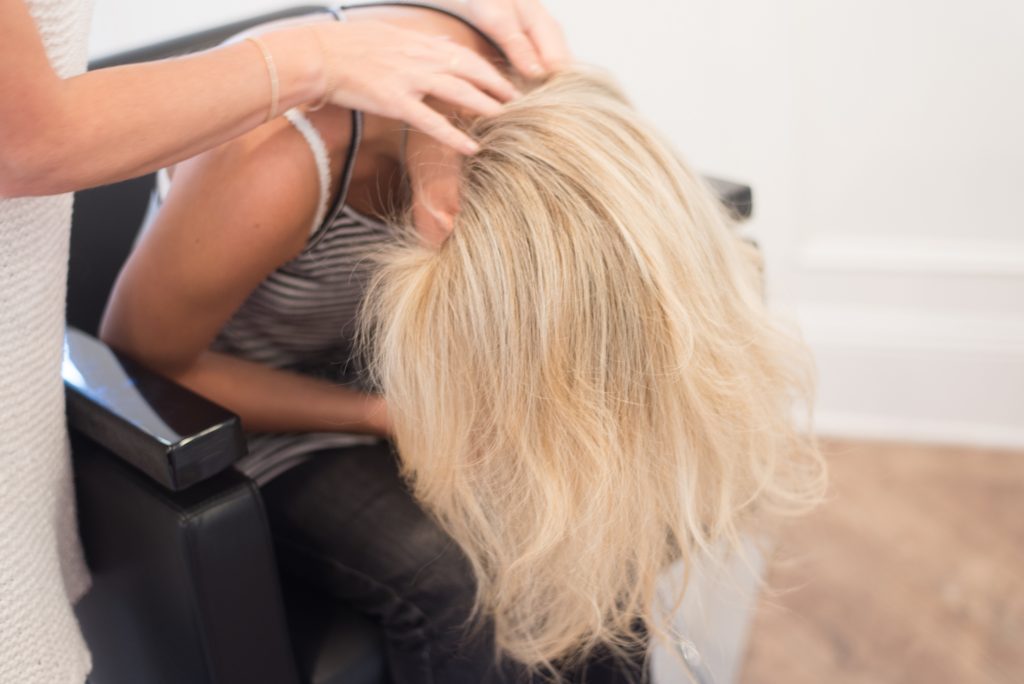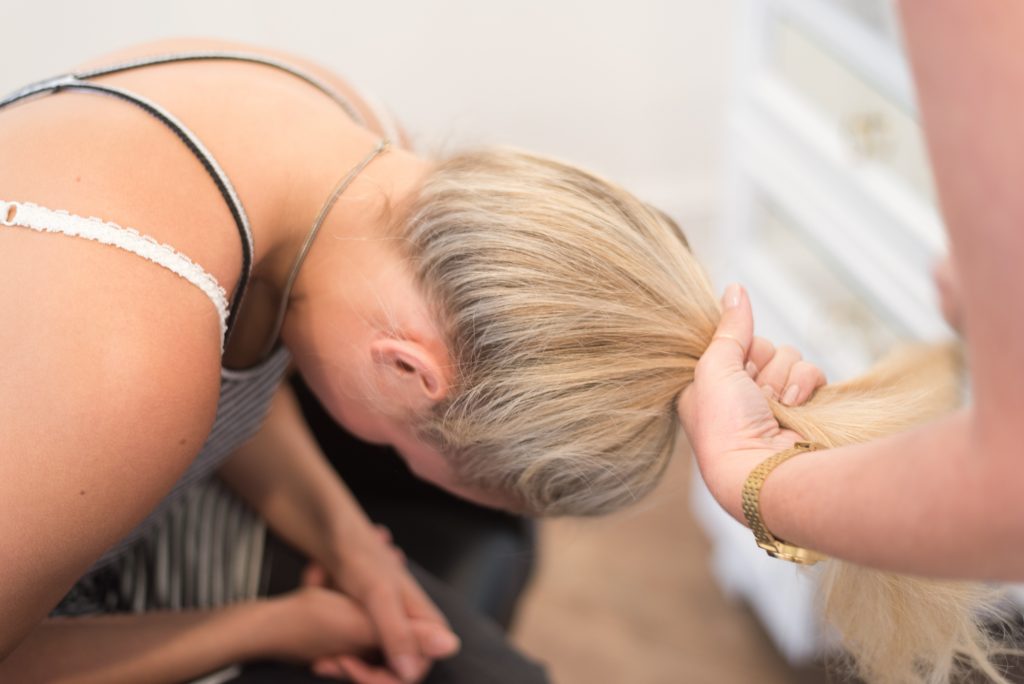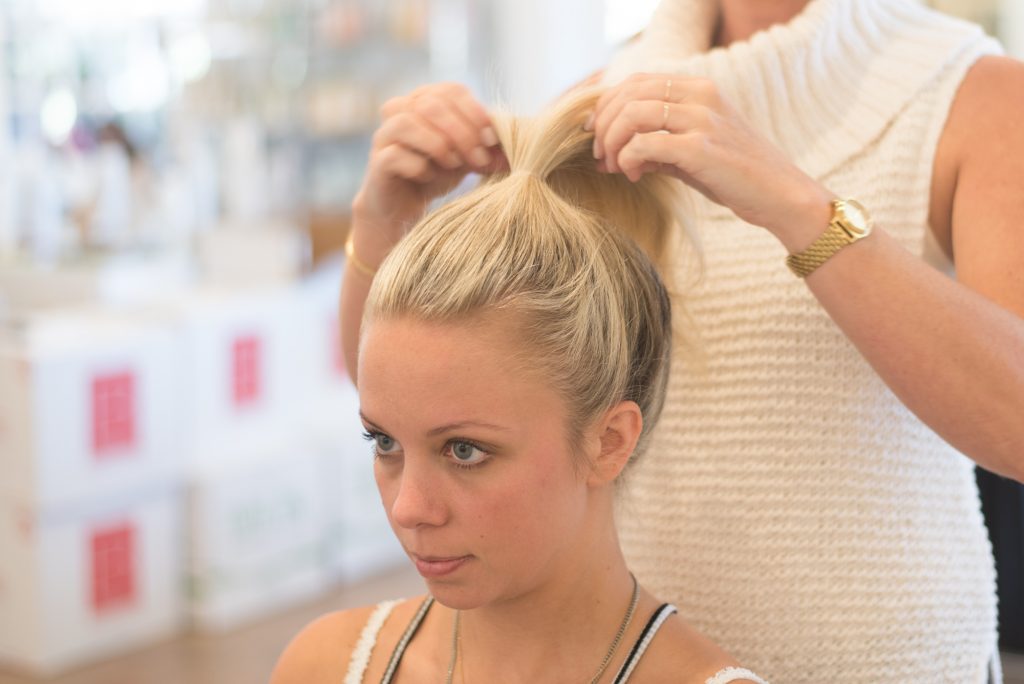 Twist pony & wrap around tie.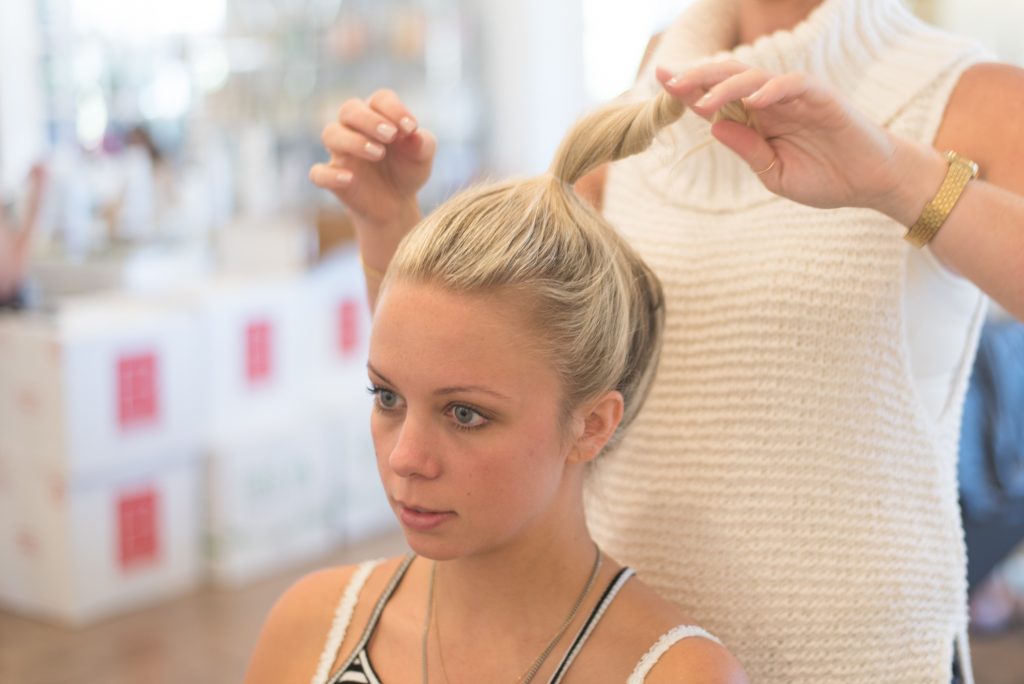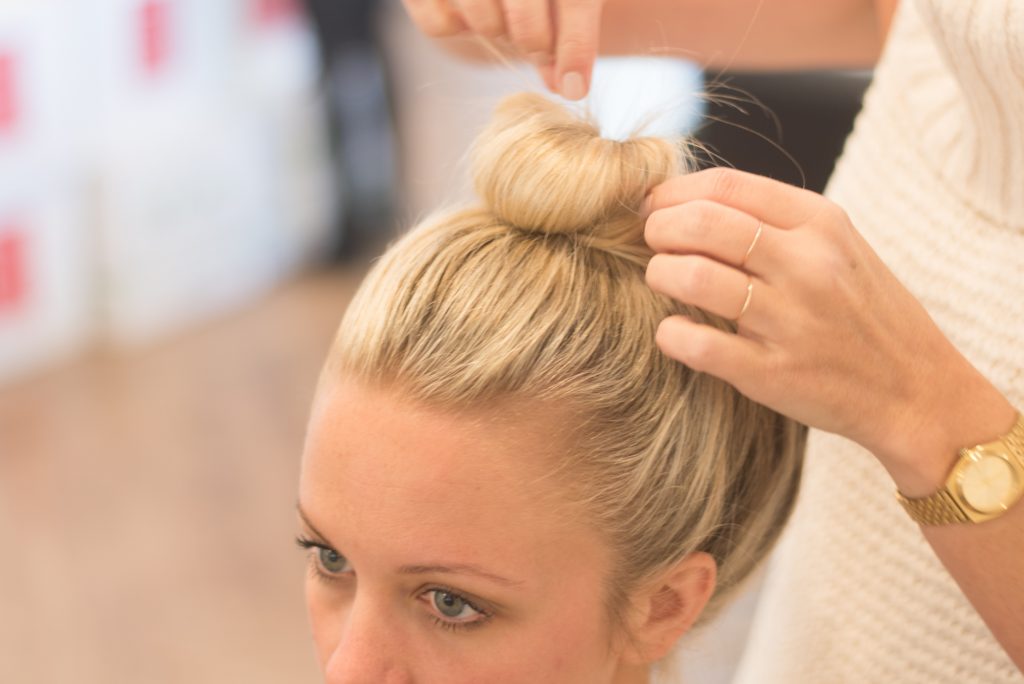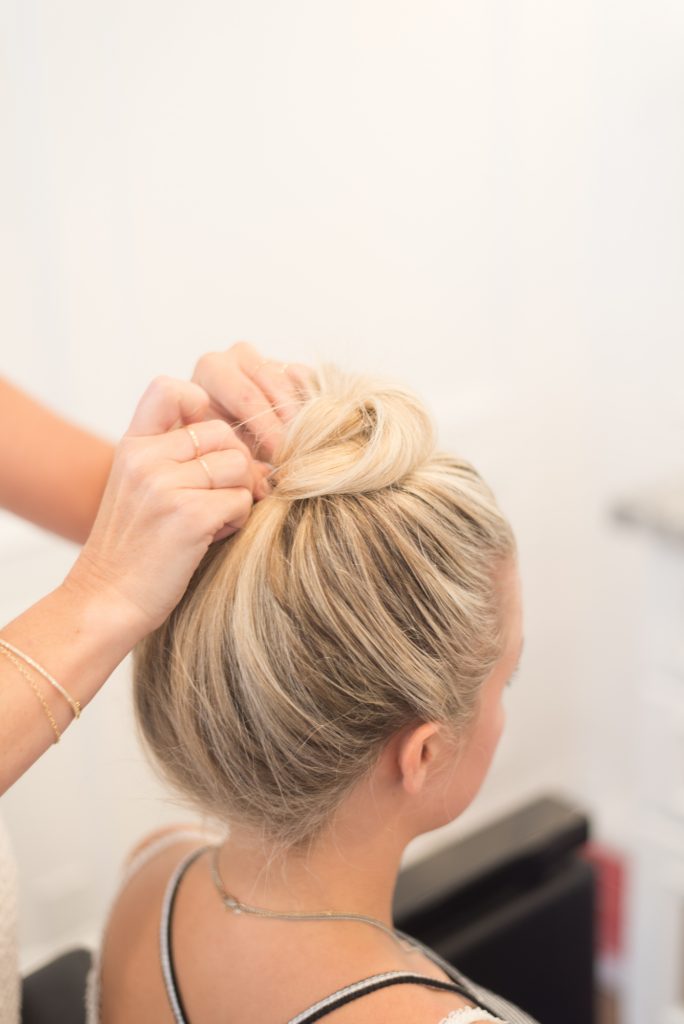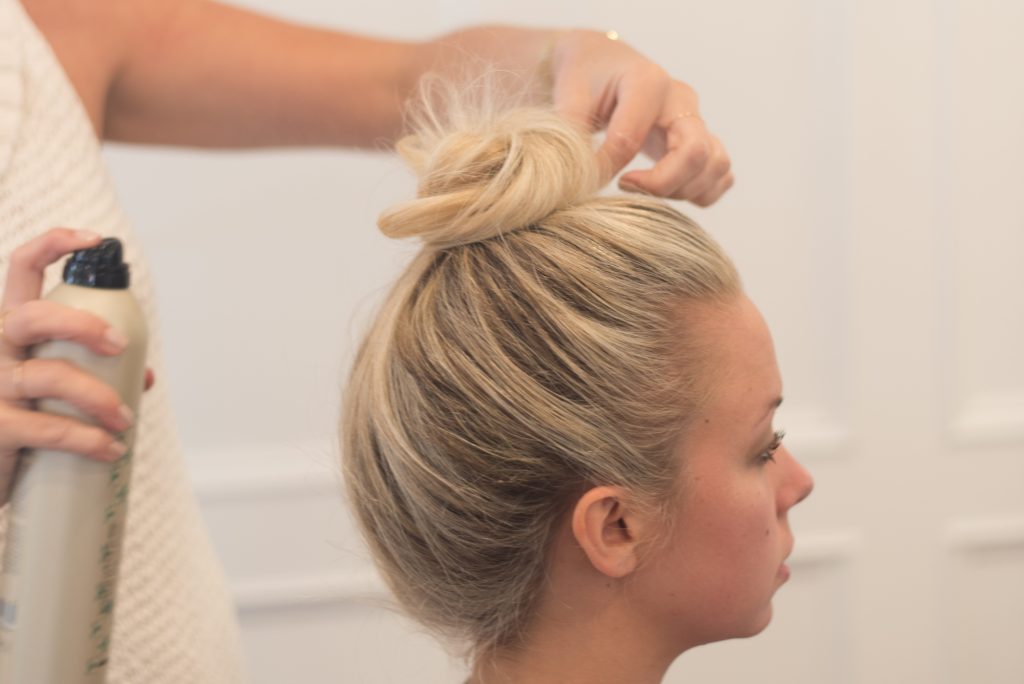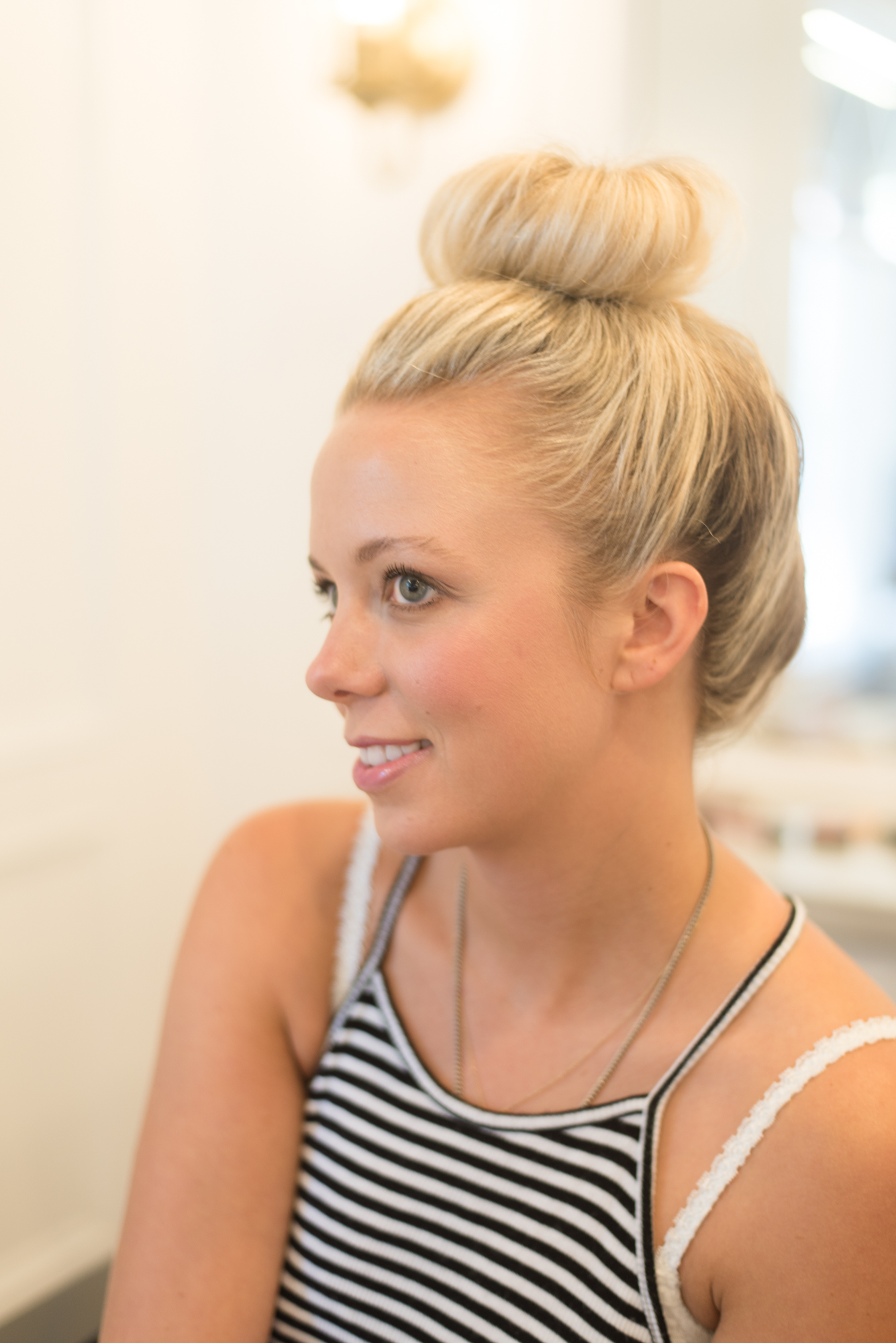 5 Minute Face with Salon 74 lxxiv featuring Manna Kadar Cosmetics
Protect and cover your face with tinted moisturizer that has SPF. BLEND, BLEND and BLEND some more. ALWAYS make sure whatever you put on your face is blended. You NEVER want anyone to see a line of demarkation with your face makeup.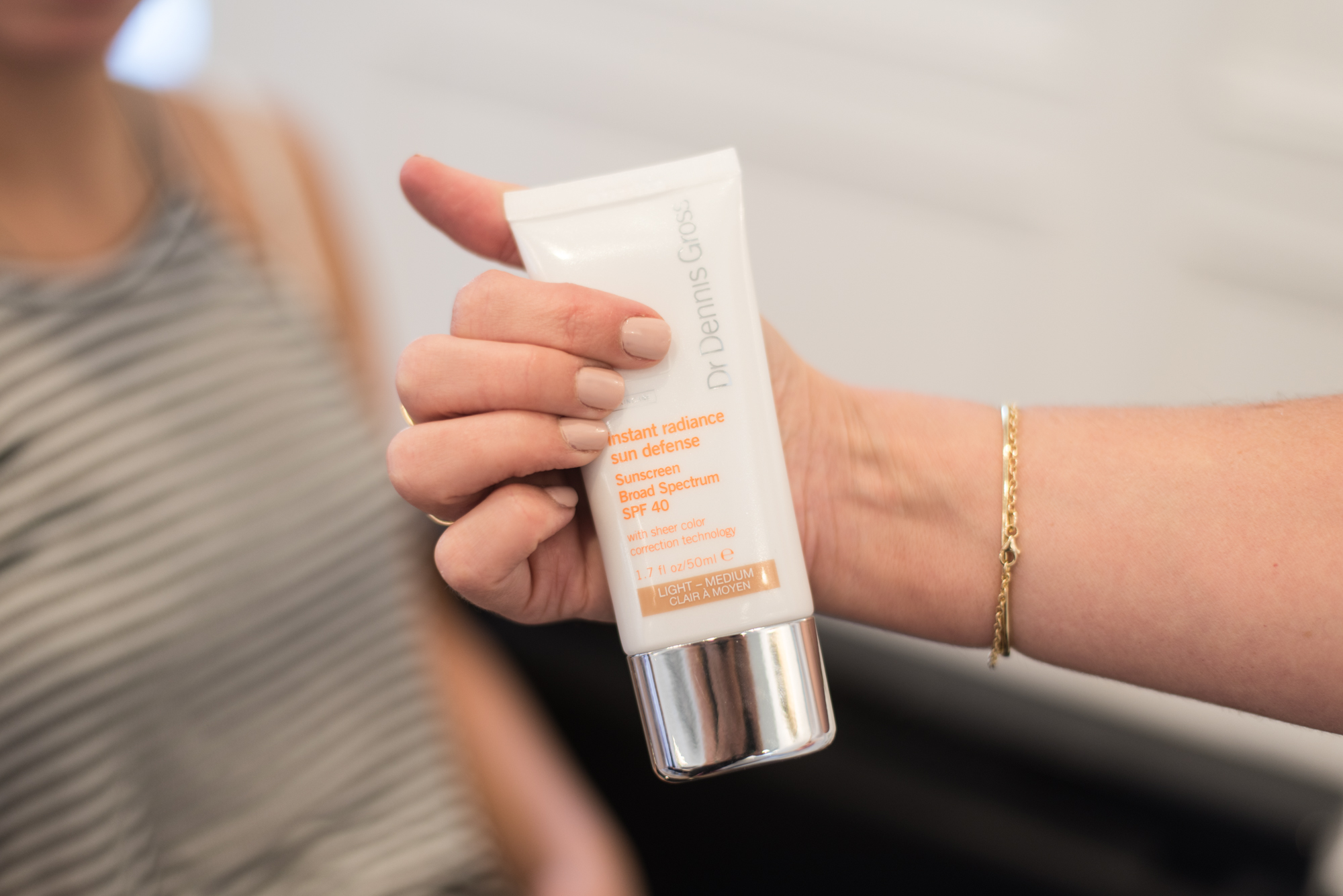 Everyone needs a good tinted moisturizer. All the girls at Salon 74 love Dr. Dennis Gross's Instant Radiance Sun Defense with SPF 40. If you have questions just give us a call 949-459-0808.
A good brow is a MUST. You're brows frame your face.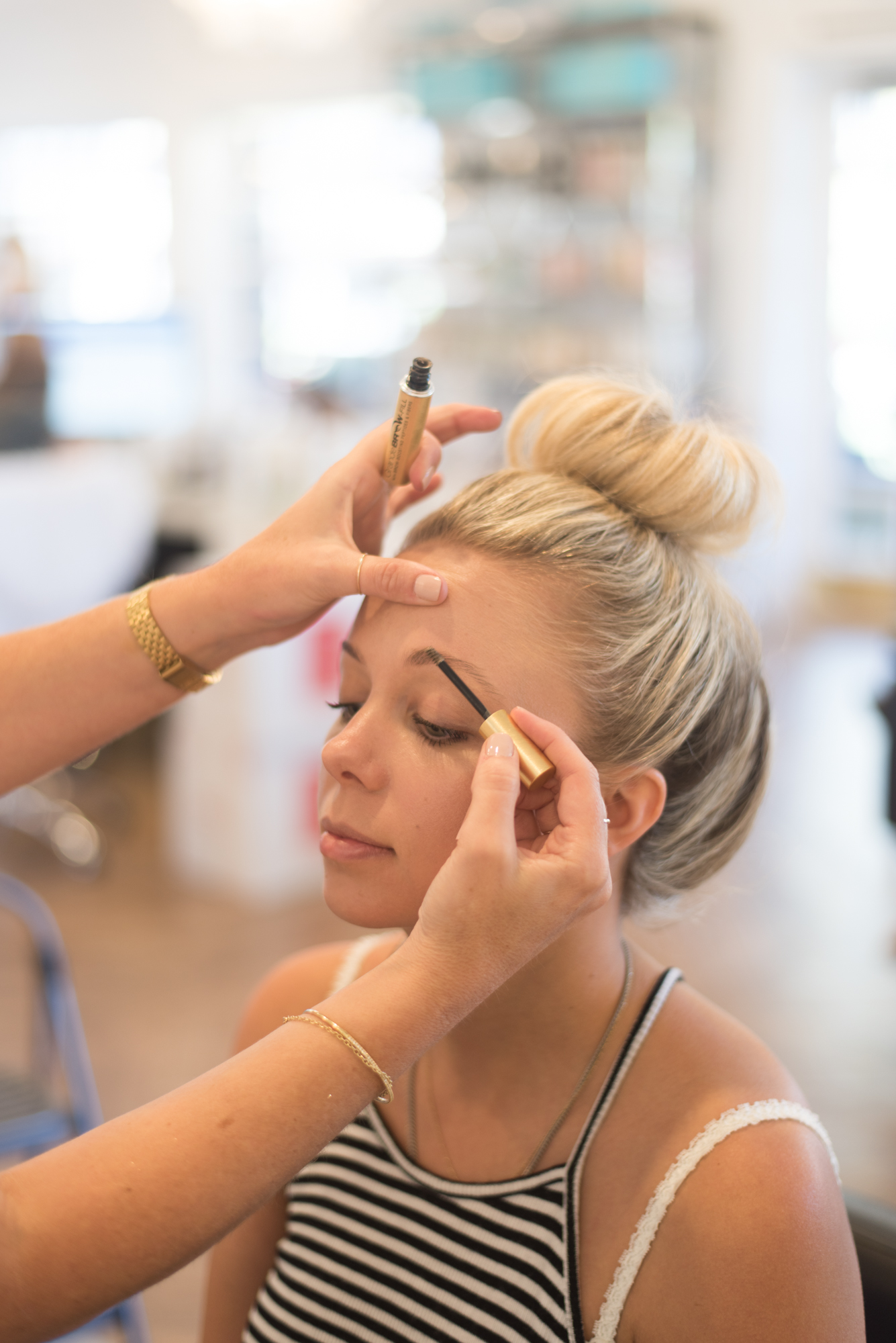 Prime your whole eye lid, this will allow your shadow to last longer and blend more easily.
On eye lid pat a light, natural color close to your natural skin tone.
In the crease of your eye lid, add a medium/light brown for subtle definition. Use a soft blending brush and make a circular motion with the blending brush. This will ensure a soft natural look.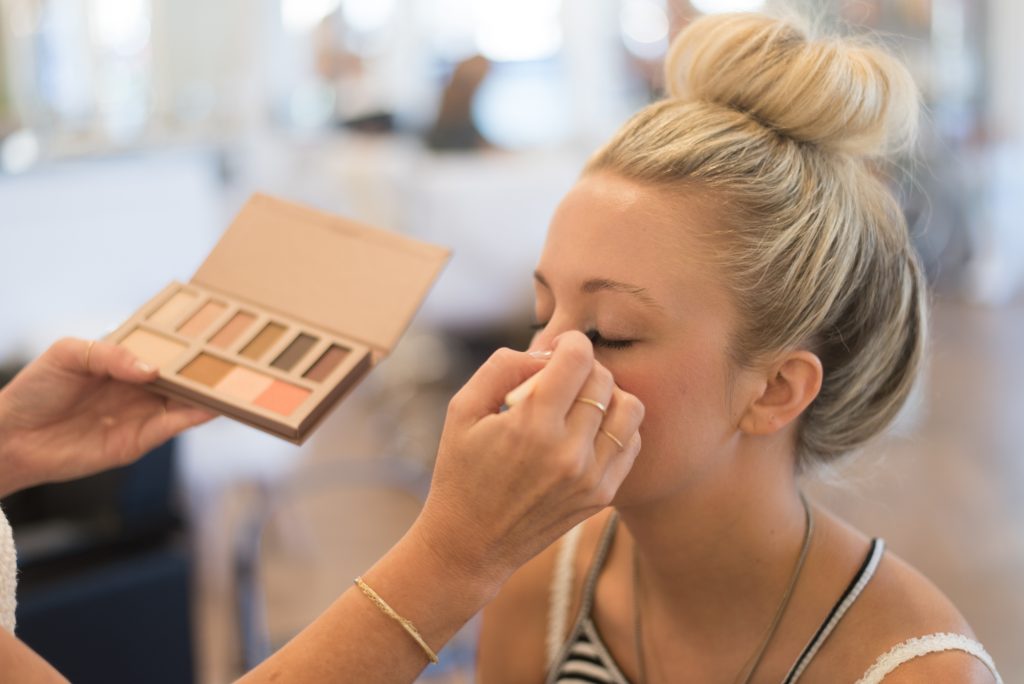 I'm beyond obsessed with this Day Dream Palette from Manna Kadar Cosmetics. It can take you from a five face to a sexy smoke look for a night out. This is the perfect palette for your purse.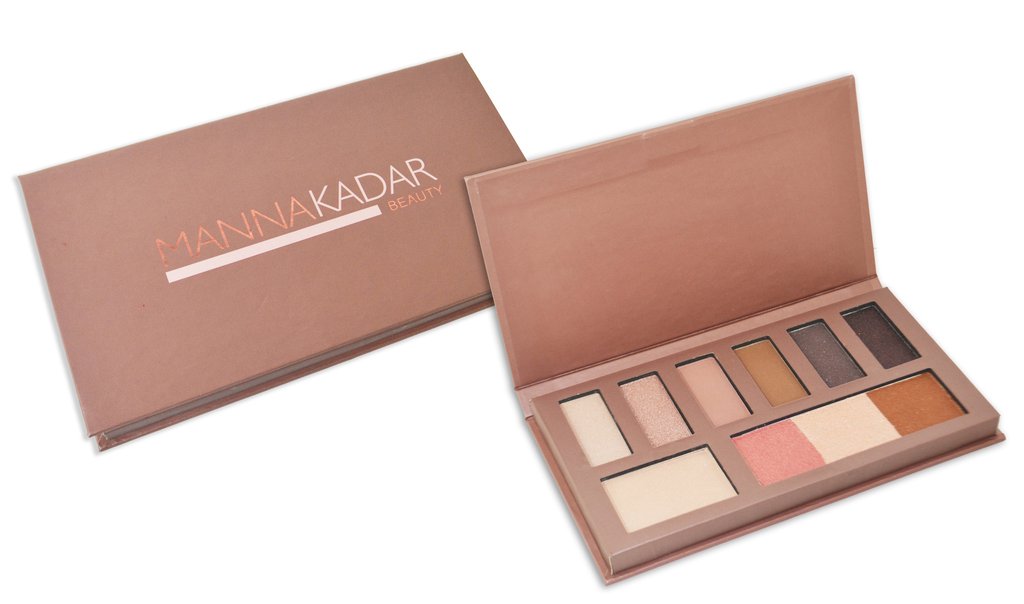 Line your upper & lower lash line with a medium brown shadow or liner to give the appearance of thicker lashes. I prefer shadow it's more subtle, and easier when you're in a hurry.

Add Blush for a little brightness & contour.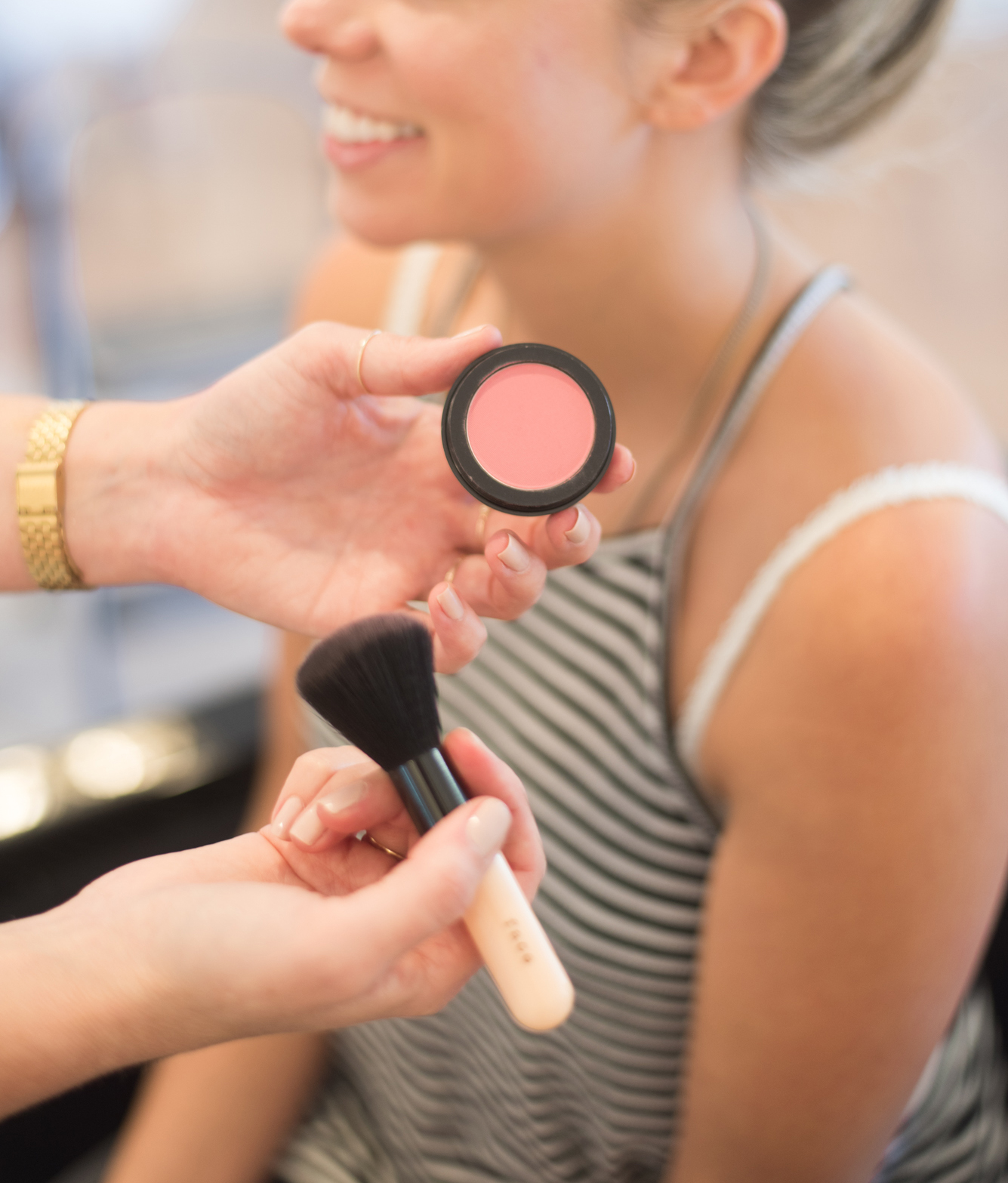 Make sure to place the blush on the apples of your cheeks. You do this by smiling and apply the blush to the part of your cheeks that become "rounded". The right color is important too. Pinks and peaches are best for this area of the face. Manna Kadar Cosmetics has a great selection of blush colors.

Last but not least, it's time to focus on the lips. We're so excited to show an easy beauty trend, the ombre lip. This is so simple to do with lipgloss.  Of course you'll need two colors, both light and dark.
First prime your lips, we're loving  Manna's PRIME TIME primer. It works for both lips & eyes.
Add light color lip gloss all over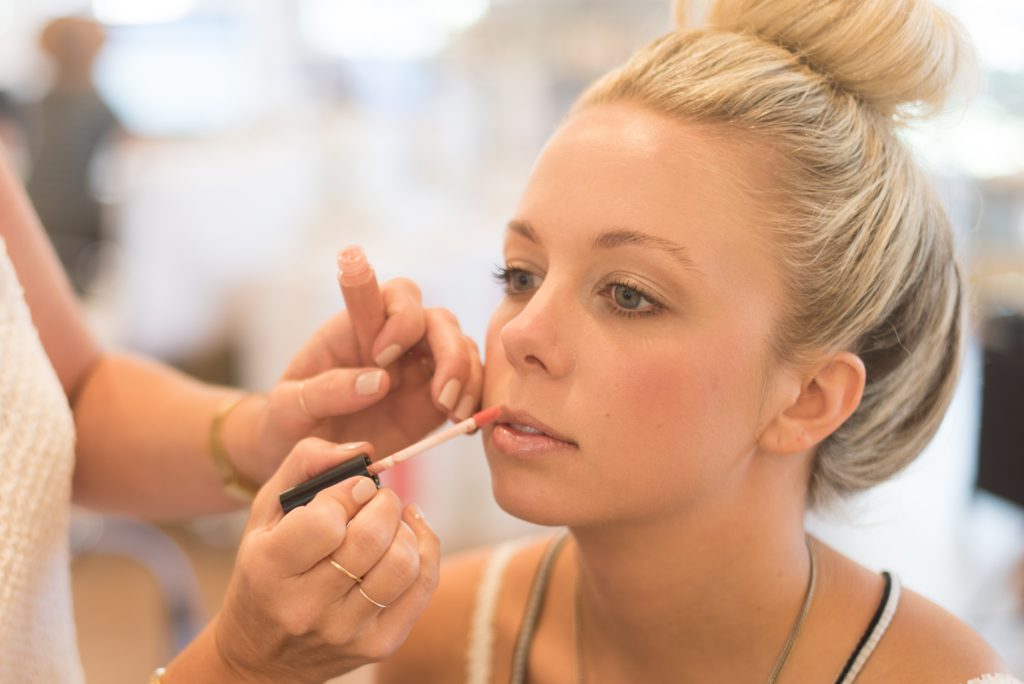 In the center of your lip, add the darker color.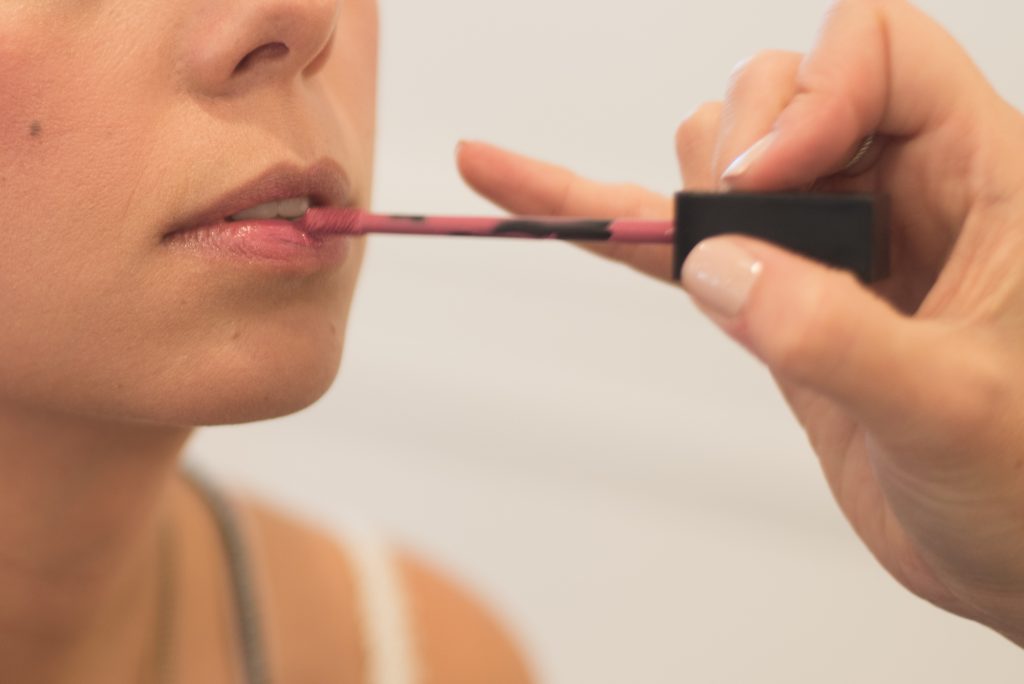 With lip brush blend colors together along the boarder of both colors.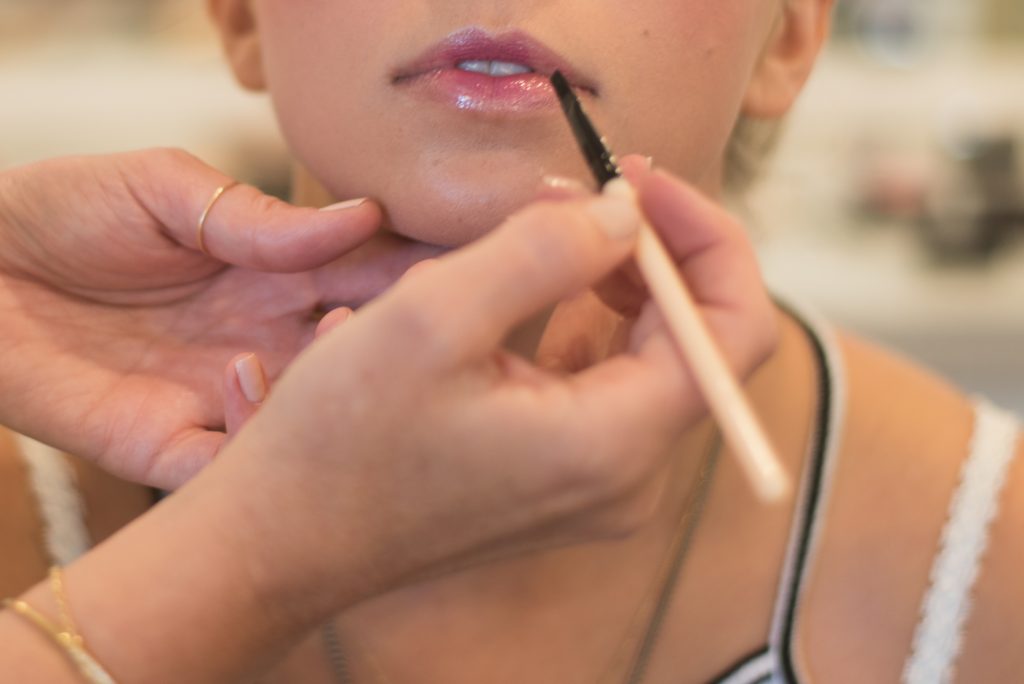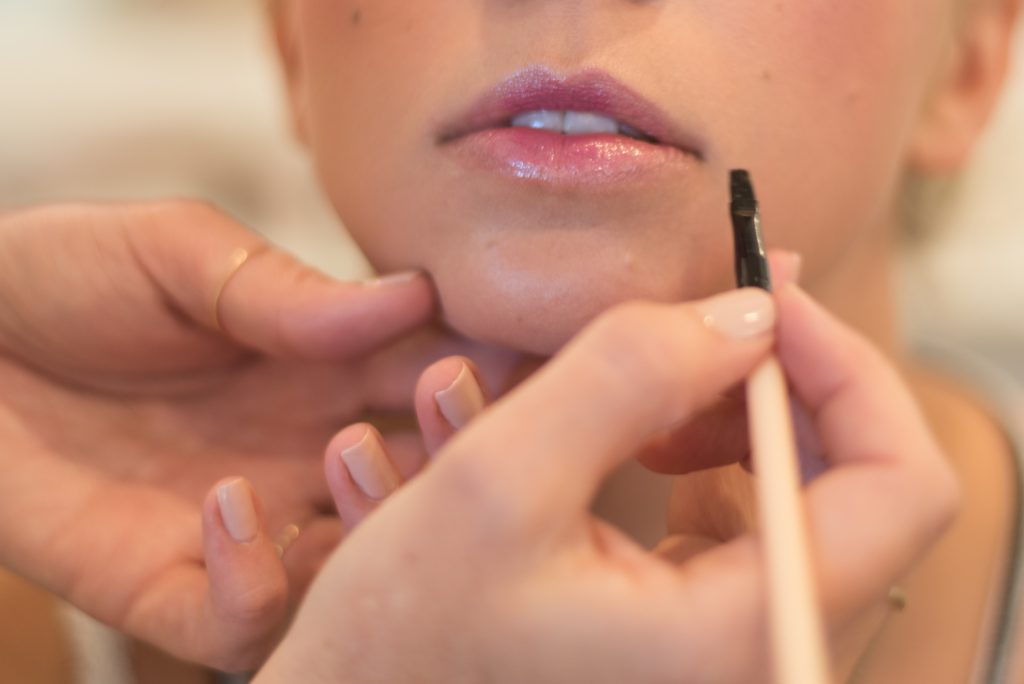 Voilà! An easy, breezy look in 10 minutes or less.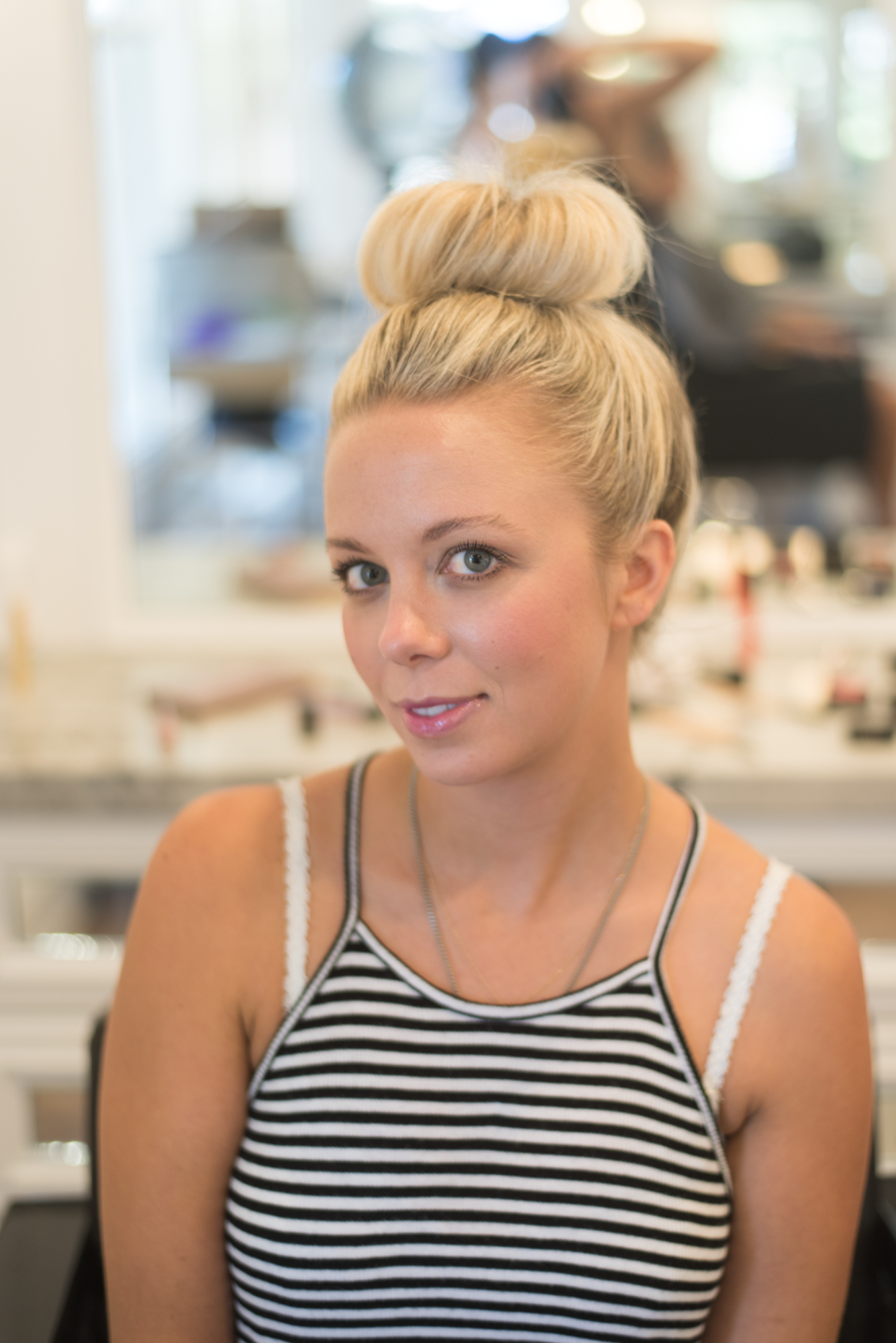 I want to give a special THANKS to Manna Kadar Cosmetics for providing us with fabulous makeup!
Need a beauty appointment? WE DO IT ALL at SALON 74 lxxiv. CALL US NOW for an APPOINTMENT 949-459-0808. You can also book online HERE.