Belo Blow Dry Bar Presents:
The London w/ Outside French Braid
Demonstrated by stylist, Riley Weber on Belo Owner Patricia Musselman

Step 1:
Flip hair over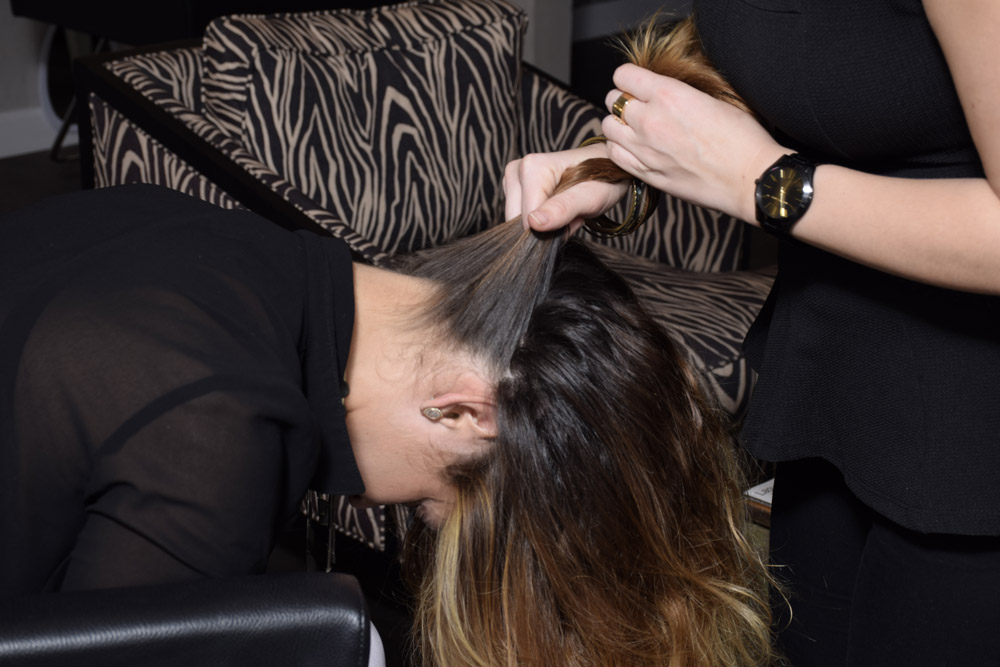 Step 2:
Reverse French braid by taking hair from the nape of neck towards top of head; leave front of hair out of braid.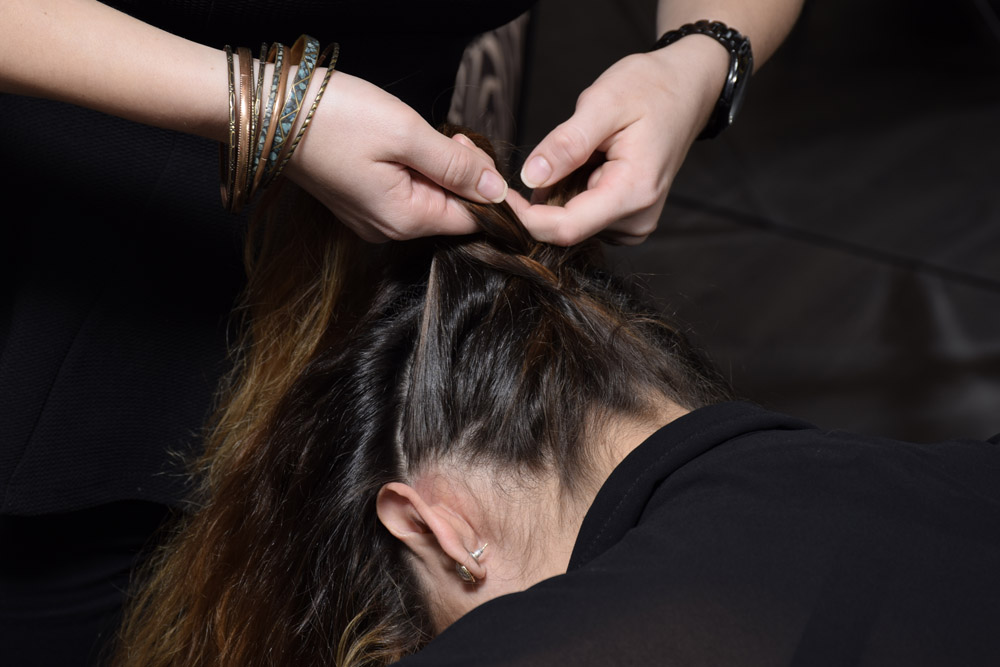 Step 3:
Put all hair in ponytail at crown of head.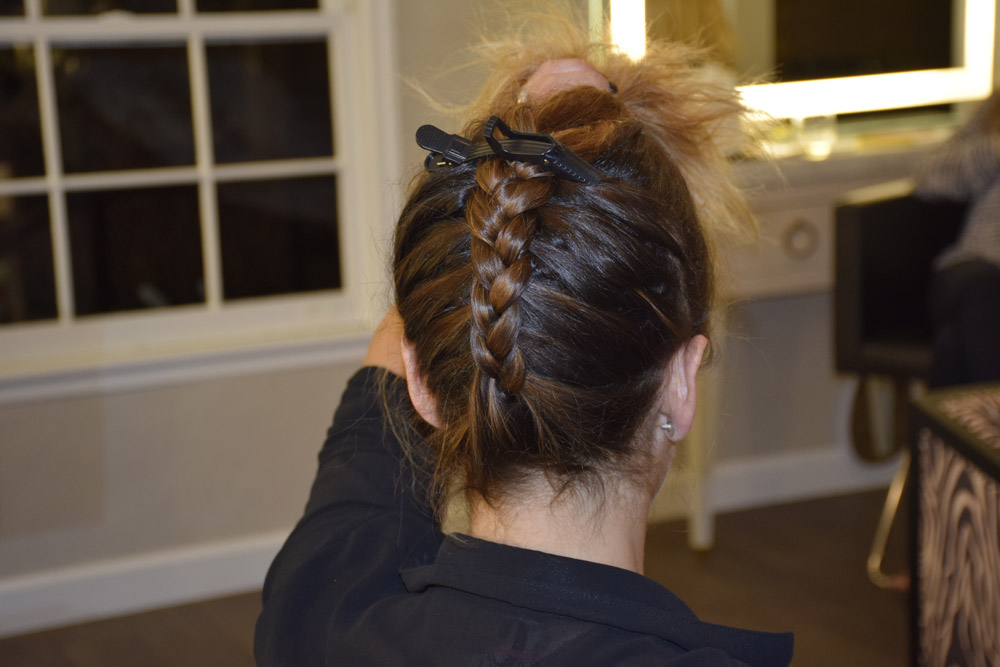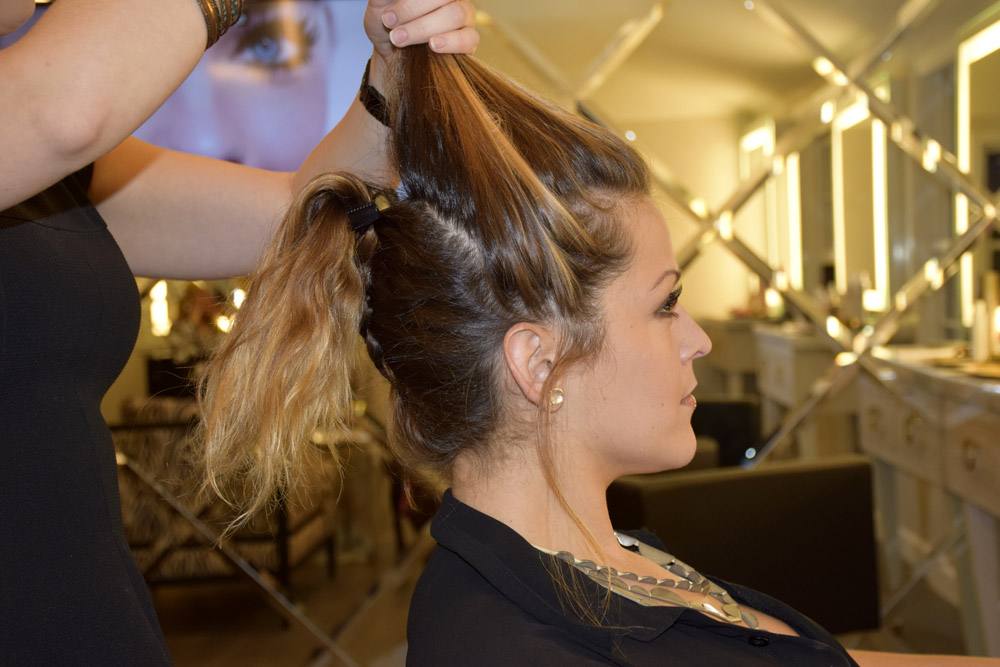 Step 4:
Divide pony into 4 sections and tease each section.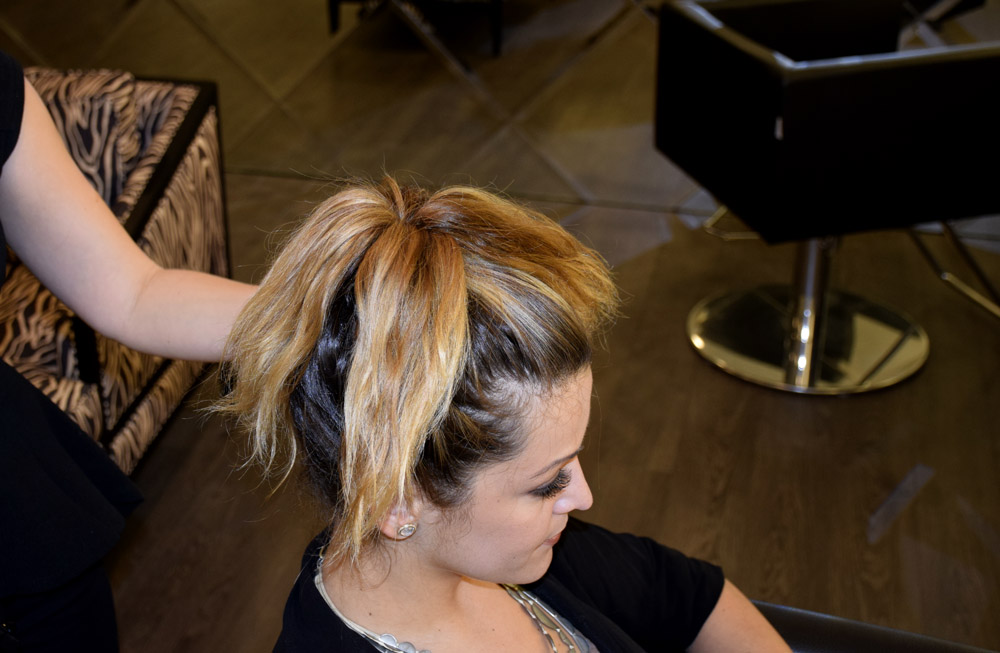 Step 5:
Fold each section under and pin in place. Once pinned, spread out sections to fill in holes.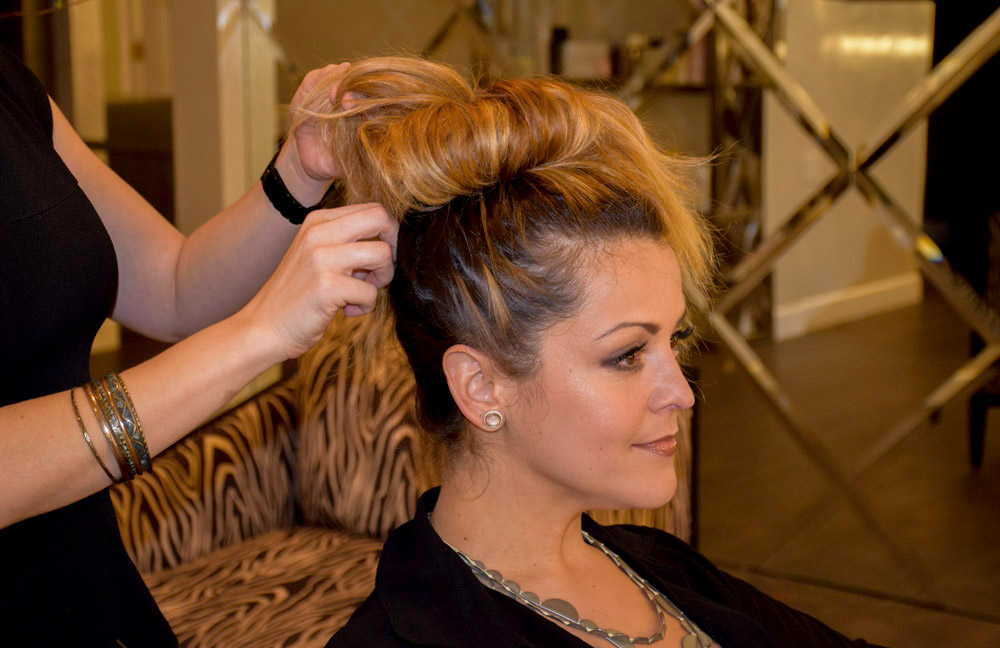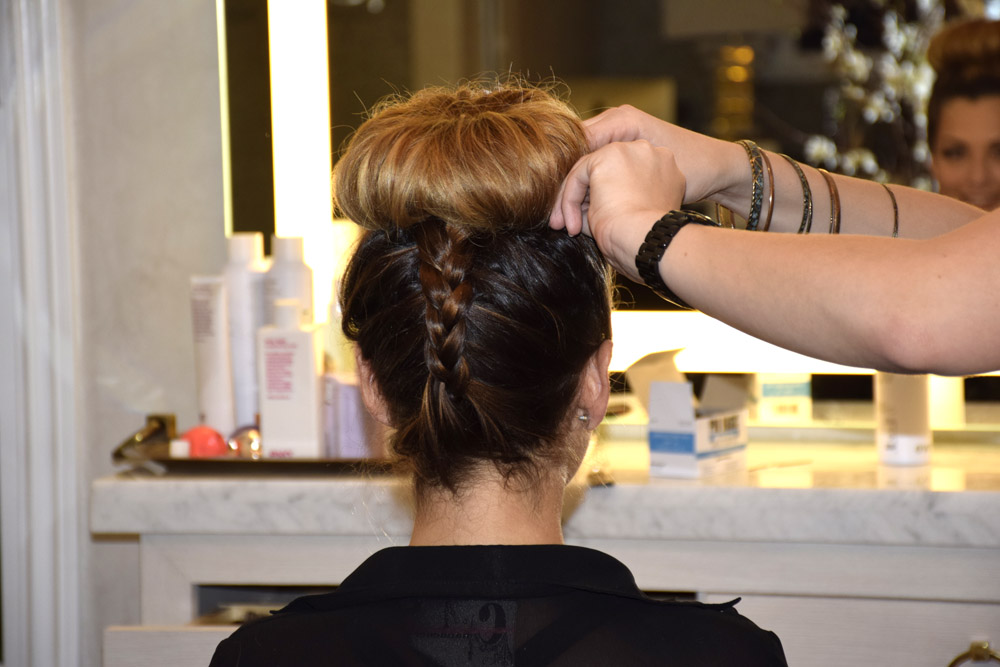 Step 6:
Spray in place, messy or sleek!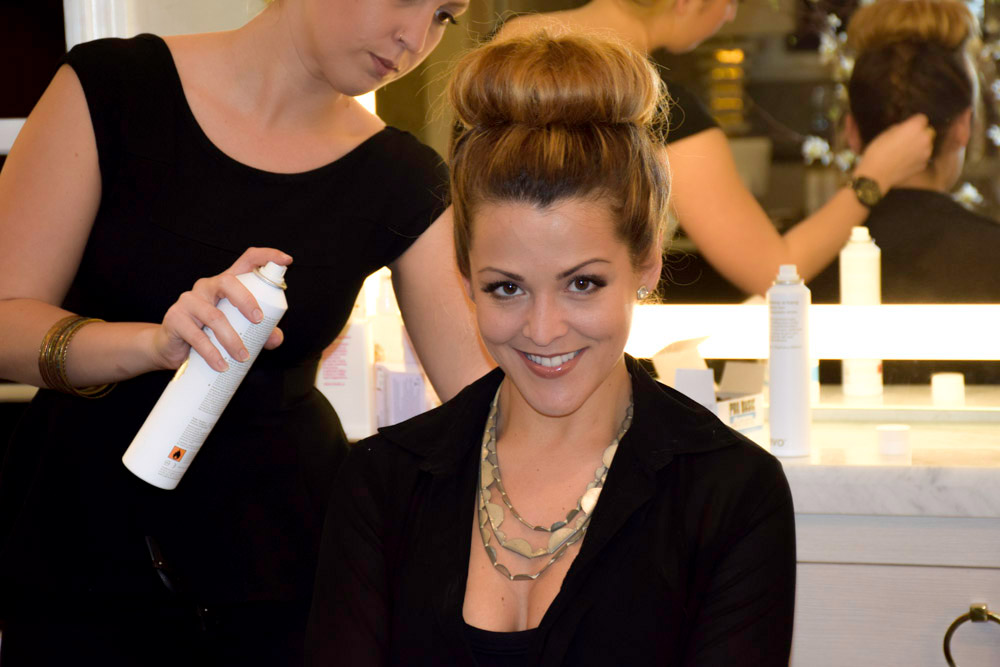 Find a full list of Service's and learn more about Belo Blow Dry Bar on the LIST!