Patricia Musselman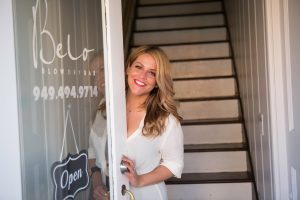 In 2014, Orange County Hair Stylist of over 15 years, Patricia Musselman, decided it was time to open her own space. Two years ago this month, Patricia opened Laguna's first and only blow dry bar, Belo Blow Dry Bar, which is located in down town Laguna Beach on Forest Ave.
If you are looking to freshen up for the weekend or need to get ready for a big event, Belo is the place to go. Get glamorous with a blow out and/or makeup application by one of their many talented stylists. 
In honor of two successful years in Laguna, Patricia wants to thank all Laguna locals with a little treat. Belo is offering 25% off all products and services for the month of August!
One of the things we love most about this job is meeting so many local, stylish women. Patricia Musselman is one of those babes, and we are excited that she is our style influencer for the month of August!
In the Know, Places to go with Patricia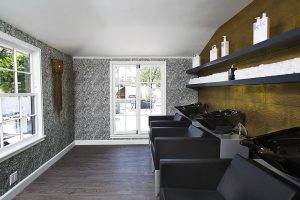 We all need that morning fuel, where is your go-to coffee spot?
The Grove in Laguna Beach.  I'm obsessed with the almond vanilla latte on ice.
What's your favorite meal? Breakfast, lunch, dinner? Where do you go to get it?
I love breakfast at home because I make exactly what I like. I have the same thing almost everyday. An egg white and veggie omelet and coffee blended with coconut oil and coconut sugar. Active Culture is my #1 favorite lunch spot. I eat there almost daily. I'm also a huge fan of Rasta Taco for lunch because it's across the street from Belo, super tasty and healthy.  If my husband and I are going to a nice dinner we go to Nick's or Watermarc.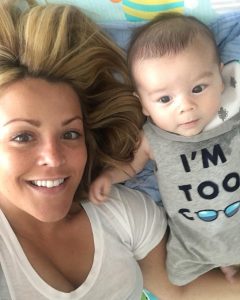 On your day off, where is your favorite place to go/thing to do?
I love to run the stairs at 1,000 steps or go to Pop Cycle for my morning workout.  Lately, since I have a newborn, I like to take him on walks up and down Temple Hills Drive in the stroller because it's a killer workout. Then we normally head to Babette's in Crystal Cove for lunch or walk around Fashion Island.
Do you have a secret/favorite spot in Orange County you always take out of town friends?
It's no secret spot, but The Deck is my favorite go-to for people who are visiting from out of town.  I also love Salerno's Italian restaurant in downtown Laguna.  It's a small local, family-friendly place and I just love it.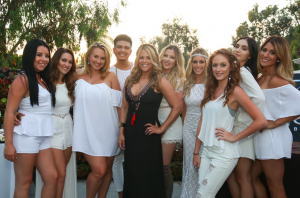 What's your cocktail of choice and where's your favorite spot to have one?
I try to keep my drinking as healthy as possible, so I always order Tito's Vodka and water with lime because it's low calorie, low sugar and helps to avoid hangovers.  Watermarc is my go to place for Happy Hour and cocktails with friends.
What do you and your girl gang do for fun?
When we are not out on the town in Laguna, socializing and enjoying cocktails, we head to Burke Williams for massages and facials.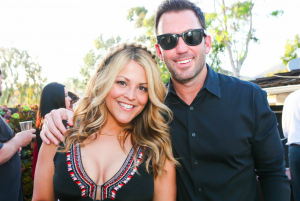 When its time for date night what's your favorite place to go/thing to do?
My husband and I love spontaneous trips to San Francisco, where we got married, and we used to do that at least once a month.  We usually stay at The Four Seasons and spend our time going to our favorite restaurants and shopping.  Now that we have a new baby at home, we like to have a cocktail in the backyard and watch the sunset.  We are looking forward to getting back to SF soon for a romantic weekend.