Welcome Summer
It's time to show off your stems!
Summer has arrived and it's officially shorts season. We stopped by one of our favorite OC boutiques, CocoRose in beautiful and historic downtown Orange, to find this season's star clothing item-Shorts. OC girls love their short shorts! We put together 6 looks including 4 Shorts and 2 Rompers to inspire you to show off your stems this summer.
I know what some of you are thinking….. I can't wear short shorts, I'm too_______.  (I'm personally included in this thought) Then don't! Try an alternative like  boyfriend shorts or bermudas. I personally love boyfriend shorts (of course because I love boyfriend jeans) they're longer and much more forgiving, plus for me, they are age appropriate.
Remember… ALL the looks we show you on  OC STYLE REPORT are to inspire you to try something new and different. Step outside your comfort zone. You don't have to leap just take the first step.
White Hot High Rise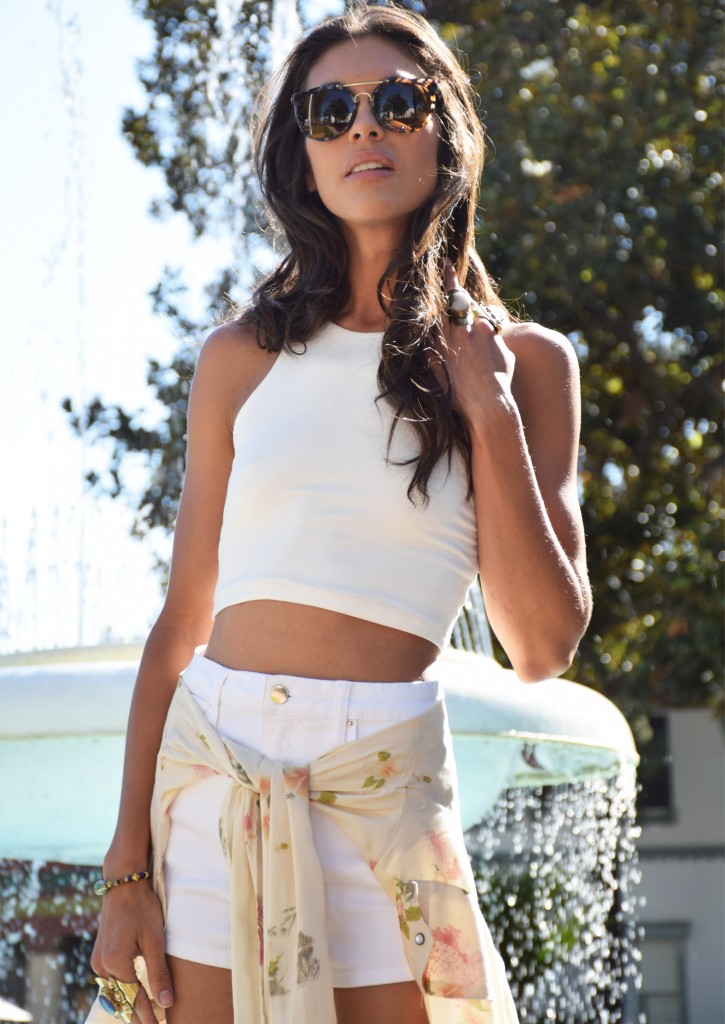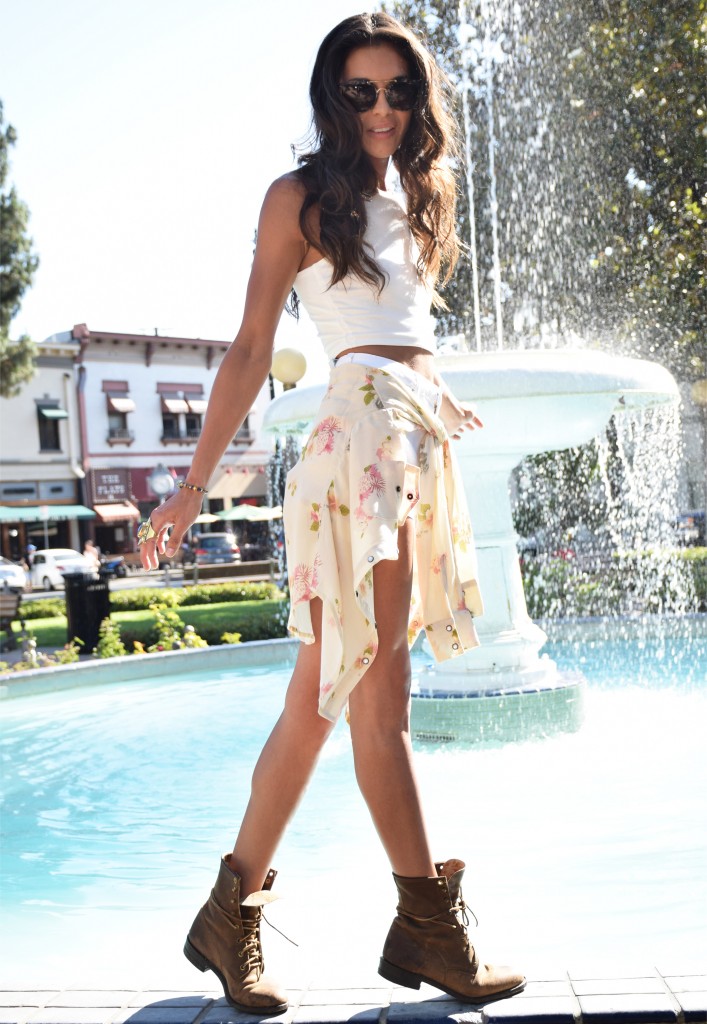 Top: Honey Punch// Shorts: Uniq// Floral Button Up: One Teaspoon// Sunglasses: Wonderland ALL ℅ CocoRose// Boots: Vintage
The Pineapple Express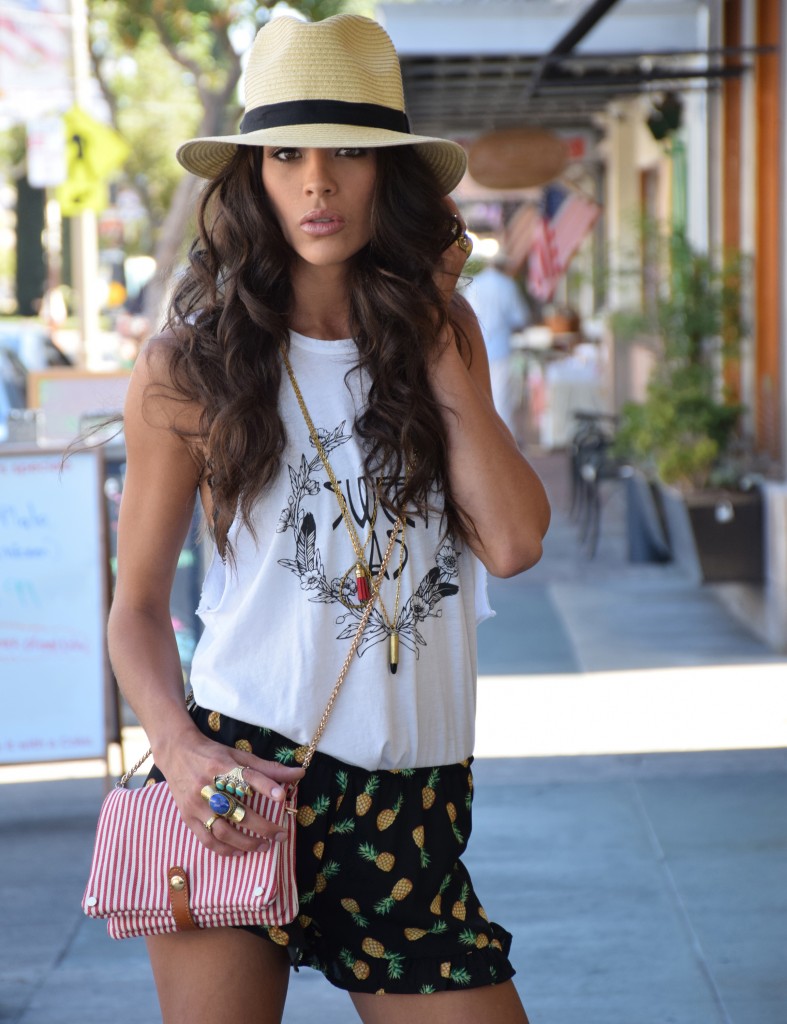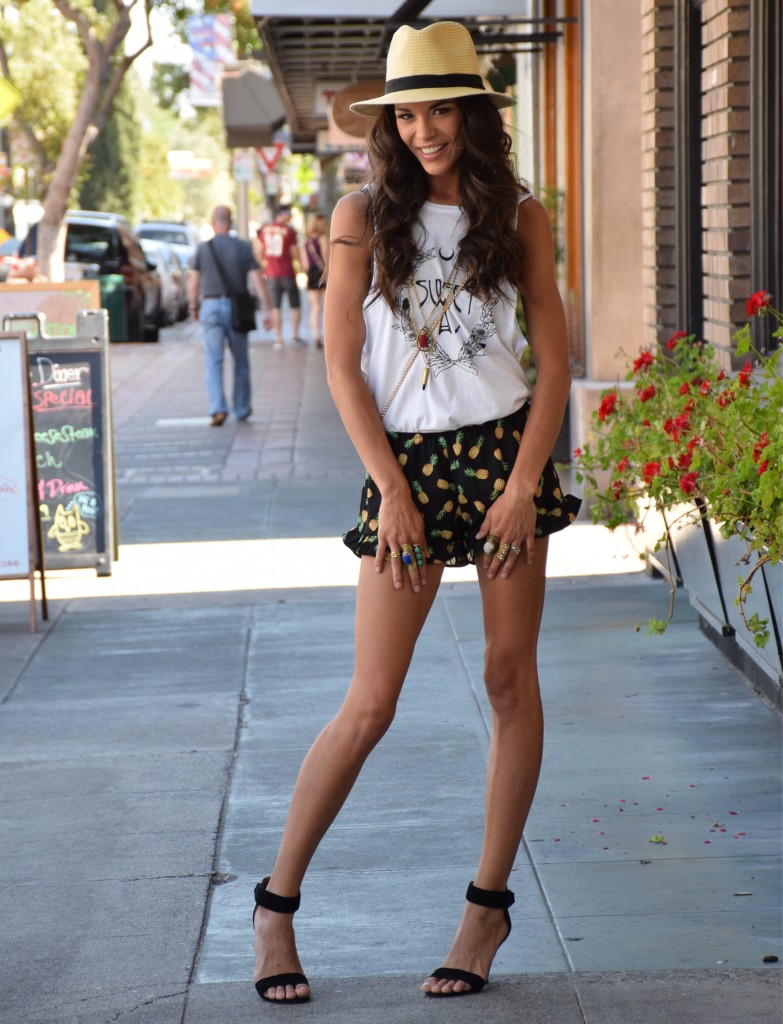 Hat: The Hatter// Tee: MATE the Lable// Shorts: Audrey// Jewelry: St. Eve Jewelry ALL ℅ CocoRose// Shoes: Jeffery Campbell from Nordstrom
The Cut-offs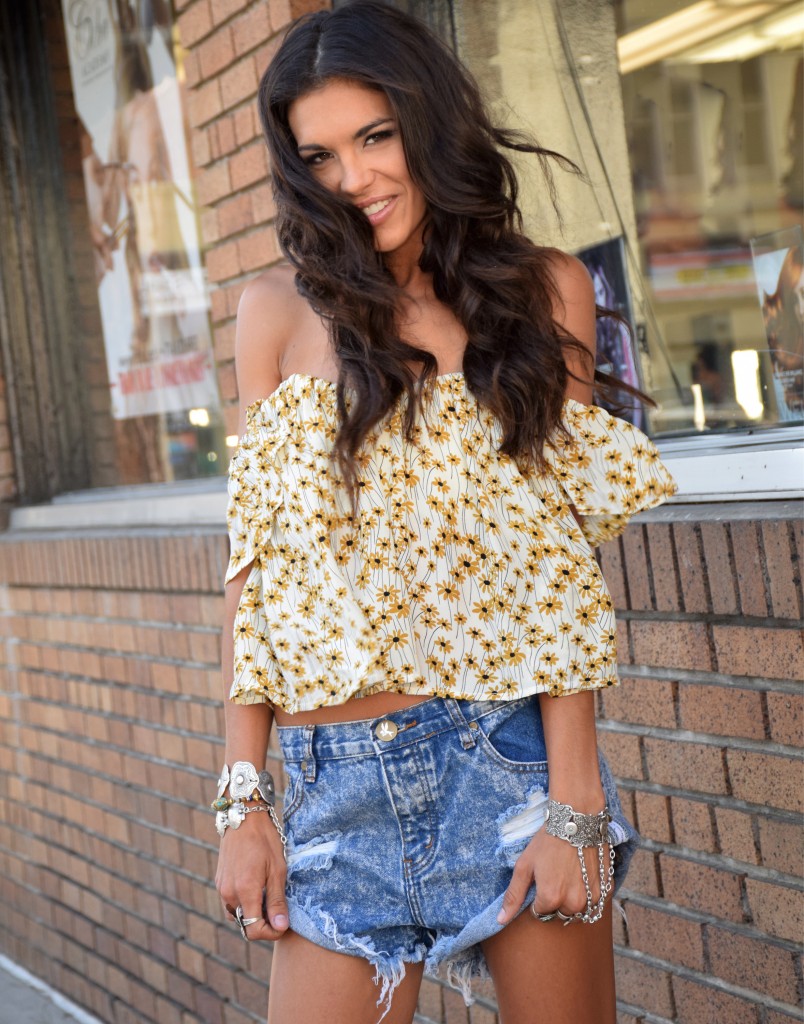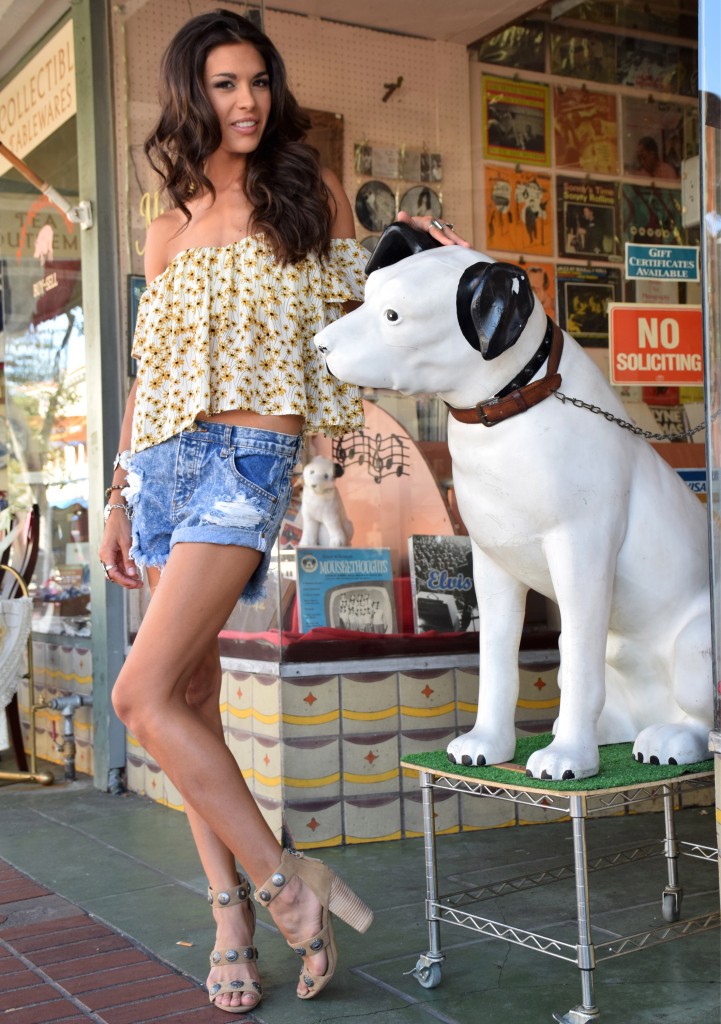 Top: Olivacious// Shorts: One Teaspoon// Jewelry: St. Eve Jewelry ALL ℅ CocoRose// Shoes: DV-Vanessa Mooney from Swirl Boutique
 The Printed Romper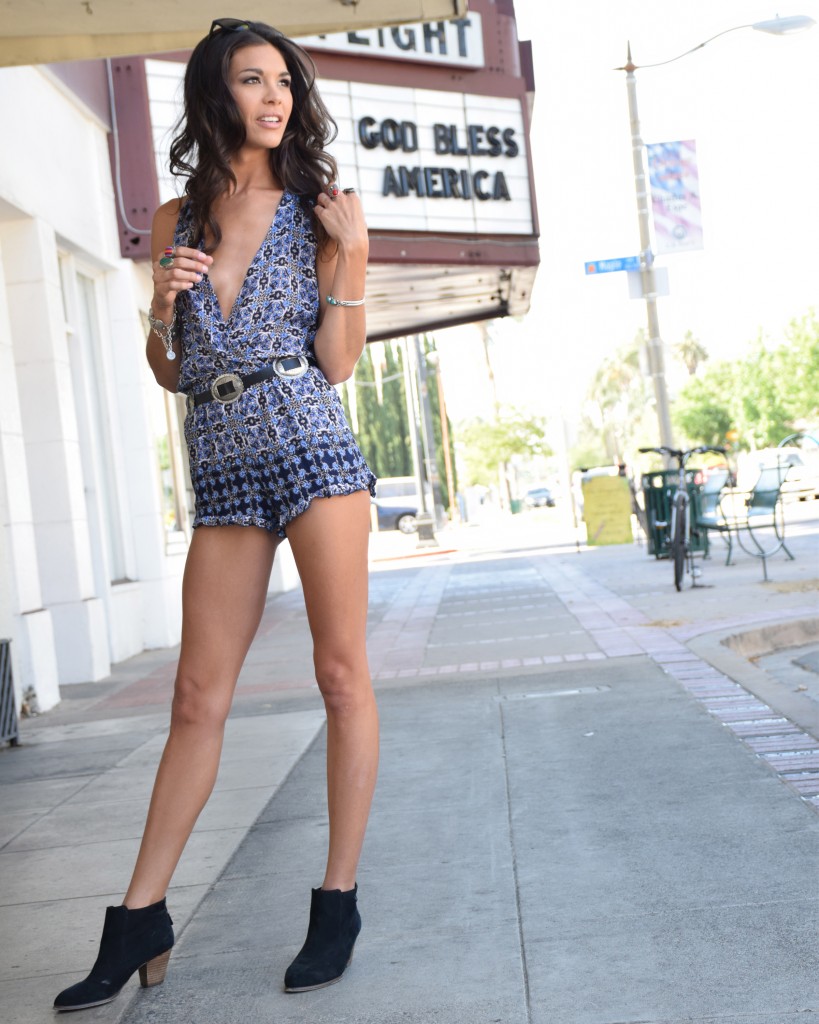 Romper: Cotton Candy ℅ CocoRose// Booties: Forever 21// Belt: Katie's Personal Collection
Chic & Clean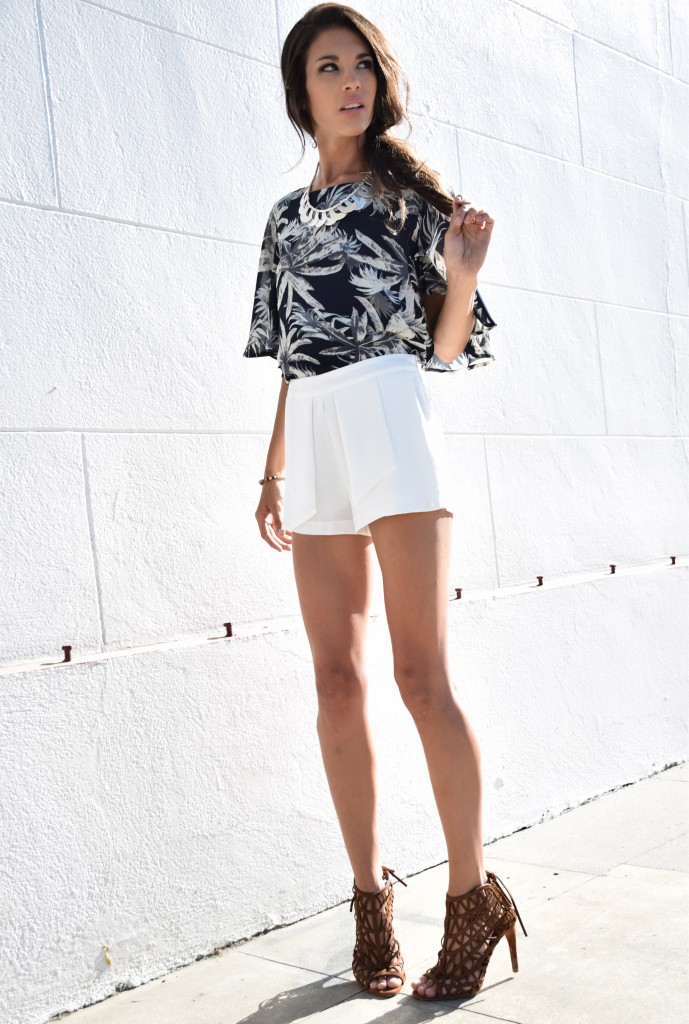 Top: Blu Pepper// Shorts: Lush// Jewelry: St.Eve Jewelry ALL ℅ CocoRose// Shoes: Zara
The Romantic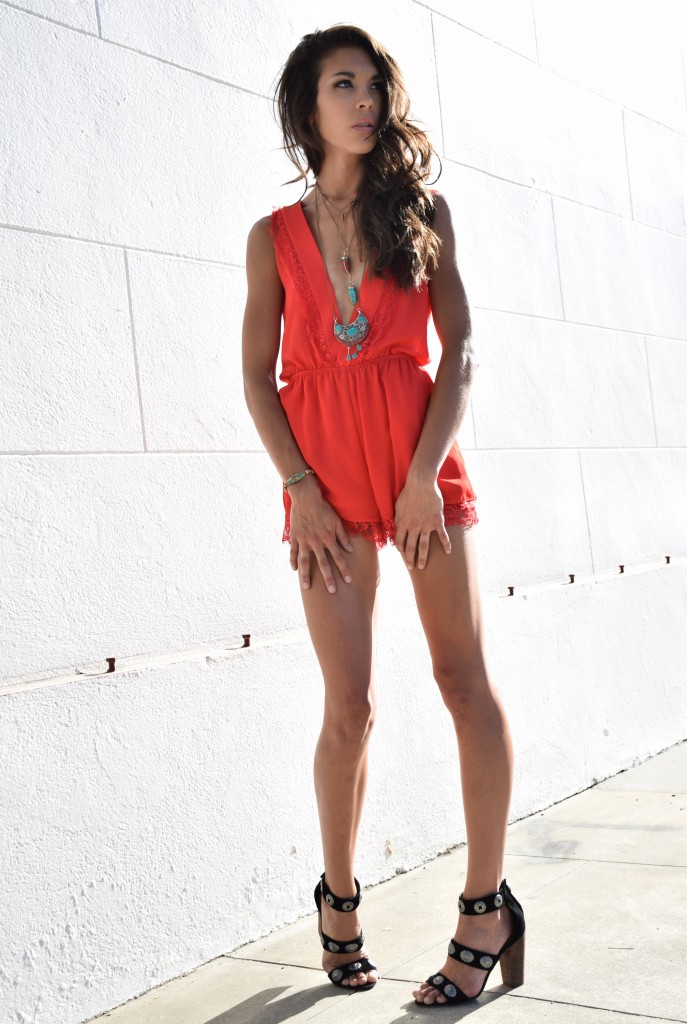 Romper: Honey Punch ℅ CocoRose// Shoes: DV + Vanessa Mooney available at Stitch & Feather | Swirl Boutique
ALL CLOTHING PROVIDED BY COCOROSE
Model: Katie Collins// Stylist: Katie O'Sullivan of Styled by Katie//Stylist Assistant: Kirby Morris of Fashion By Day// Hair & Make-up: Dee of Swell Beauty// Photography: Rachael Dickens//Shoot Manager: Natalie Dickens