How to Transform Your Couch With Throw Pillows
By Jane Blanchard of Modernize.com
A couch can sometimes feel like a bit of a bystander during the interior design process, and many couches end up seeming plain and drab. There is, however, a way to add a little life to a couch: transform it with the addition of some throw pillows. Throw pillows are a fun and fast way to update the look of a room.
Contrasting Throw Pillows
A solid-color couch can be very boring on its own, but it's also an open invitation to invoke the power of the throw pillow. A simple white or beige couch can quickly be transformed by adding a couple throw pillows to it. For an even bolder effect, you can use pillows that are different colors from each other. If you're feeling playful, bright, neon-color pillows are very popular right now.
Florals and Flowers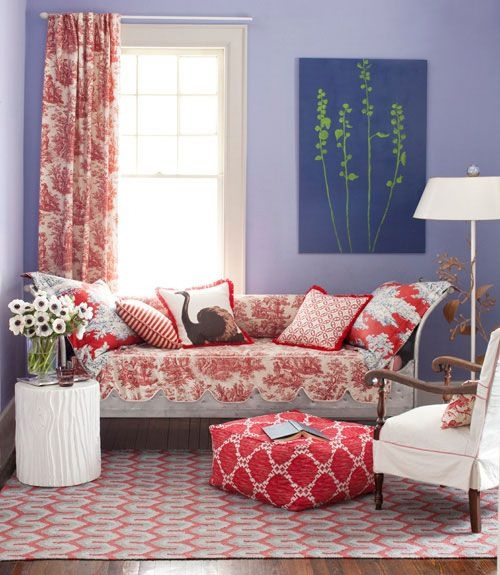 One clever way to tie a room together is through the use of a floral theme. By placing flowers in a vase on a nearby table, you can set the floral design in place for the whole room. All you have to do then is add floral themed throw pillows to the couch, and the whole thing comes together with little effort. This approach is especially useful for couches that have muted and natural colors and textures.
Big and Bold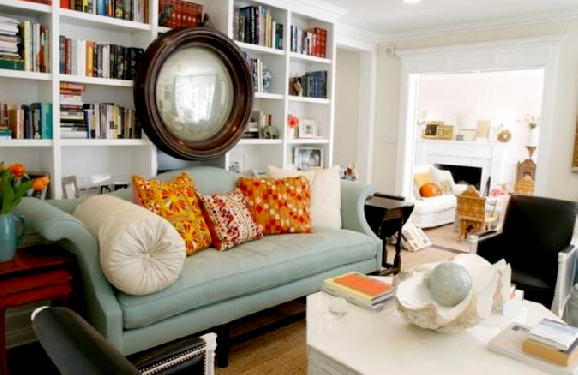 Large, fluffy pillows can make a huge statement. A single, large throw pillow on a couch allows you to create an asymmetric look, with the benefit of being able to grab something big and comfy when settling in for a night full of Netflix.
A Mixed Look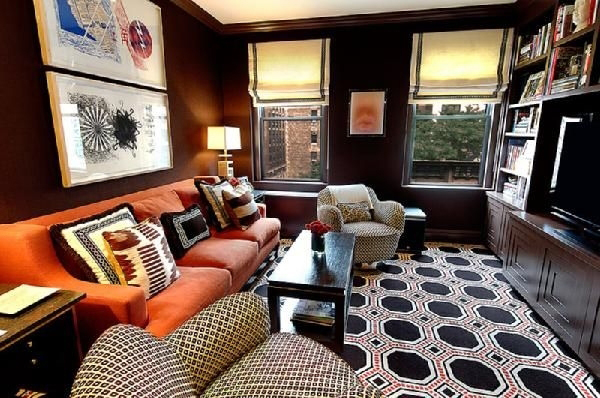 Comfortable home living designs are very trendy and that means breaking with the rigid rules that have long defined interior design. Placing a large number of different throw pillows on a couch is one way to break the norm. It even allows you to mix solid-color pillows with ones that have patterns. The trick is to use a relatively consistent color palette. Try to stick with a basic theme of pastels, neons or muted tones when assembling your rogue's gallery of throw pillows.
Another approach is to use the same pattern, but employing different colors and sizes. If you have enough throw pillows you can even ditch the back cushions of your couch and create a one-of-a-kind look.
Themed Throw Pillows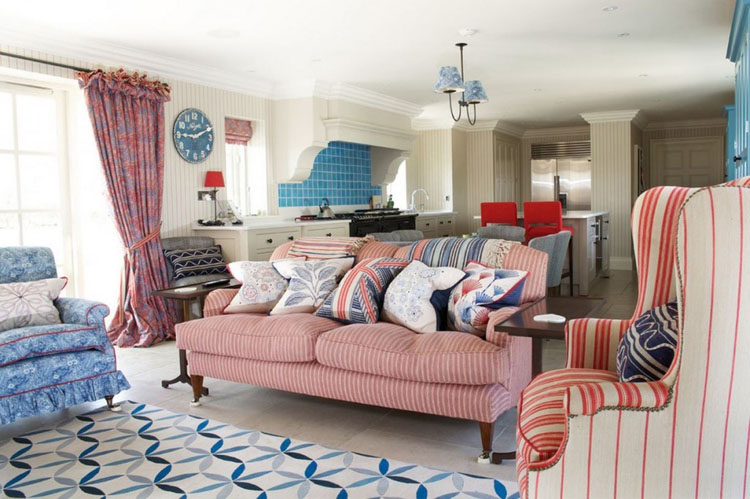 Swapping throw pillows between different seasons is a great way to add some renewed energy to a room. If the Fourth of July is coming, a patriotic theme can be embraced. If it's beginning to look a lot like Christmas, maybe it's time to break out some red and green throw pillows, just try not to get too cheesy with the theme and you will be good to go. This approach allows you to subtly and quickly update the décor of a room in order to stay current with each season or holiday.
For more design ideas and inspiration, head to Modernize.com.
All photos provided by Modernize