Street Style: The Most Personal Application of Fashion.
Street style has a HUGE influence on the Fashion Industry as a whole; From bloggers to top designers, street style is the most personal expression of fashion and pop culture. A perfect example of street style influencing High Fashion was the 70's Punk  to 90's Grunge being the theme of 2013 Met Gala.
Earlier this month was New York Fashion Week (NYFW) and the street style received just as much coverage as the Fall 2014 Collections themselves. Here is a full week packed with NYFW street style trends including: Lots of Denim, Tons of Layers (we translated the layers for the OC weather), Chunky Shoes, Socks with Shoes, Crop Tops and Embellished Shoes.
Everyone translates current trends to fit into their own personal style. Have fun translating or copying these forward fashion looks from NYFW. Happy Styling!
1. Statement Coat & Tee
There is no one hotter than the Great Kate Moss. Since we obviously don't have the cold days NYC has, just pair your printed tee with a statement coat. Add your favorite pair of jeans and great flats and this the perfect look to transition in and out of warm and cool OC weather.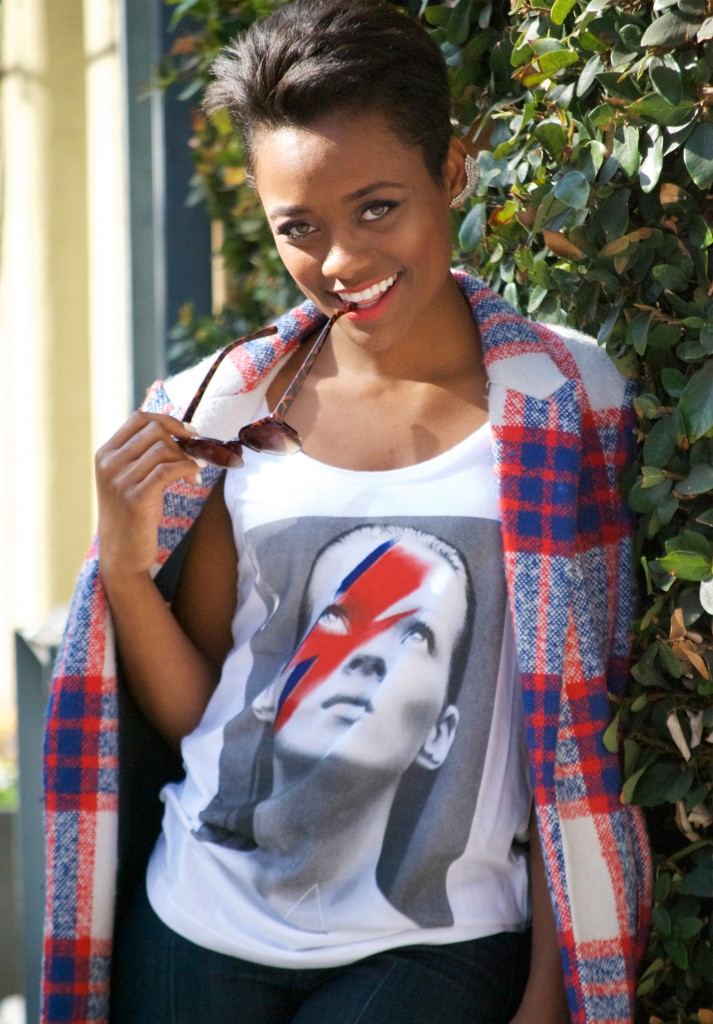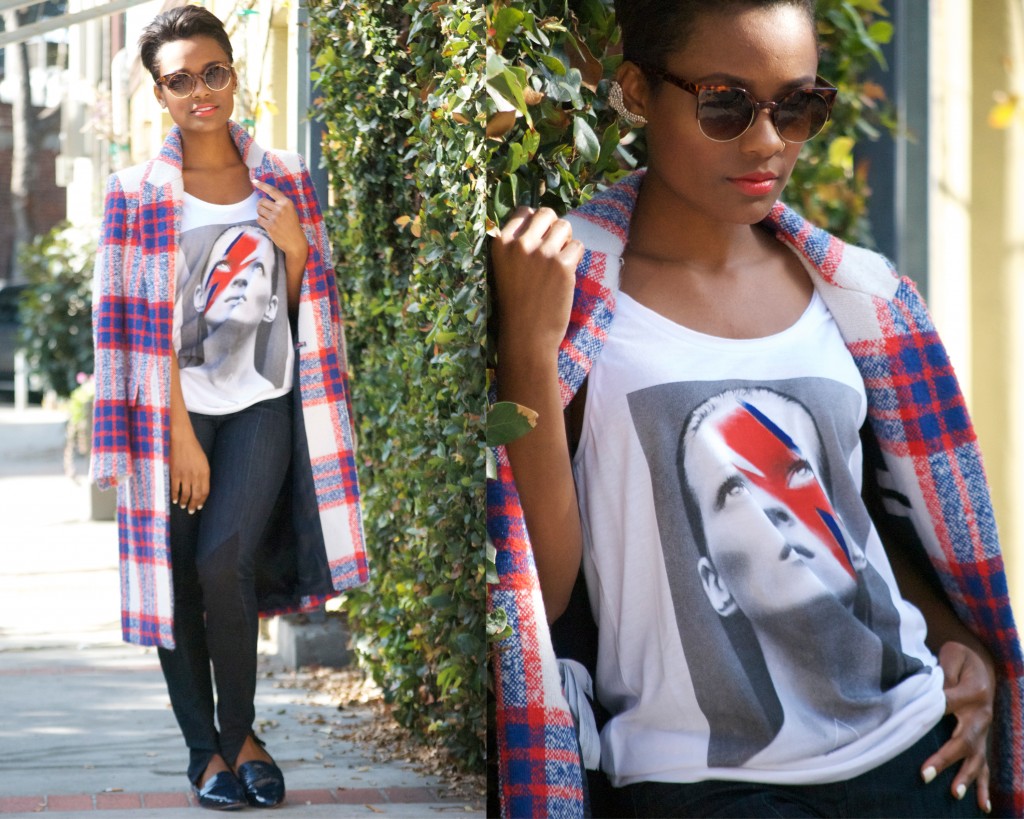 Coat: Zara (on SALE)// Tee: Eleven Paris-Life is a Joke from Sadie Slick// Jeans: Level 99 from The Hidden Jewel// Flats: Zara//Sunnies: Ashley's Personal Pair// Ear Cuff: Urban Outfitters
2. Show a Little Skin
If you have great abs this look is for you! It's been about 20 years since showing off your stomach has been "on trend". So if you got if flaunt it. This trend won't last too long.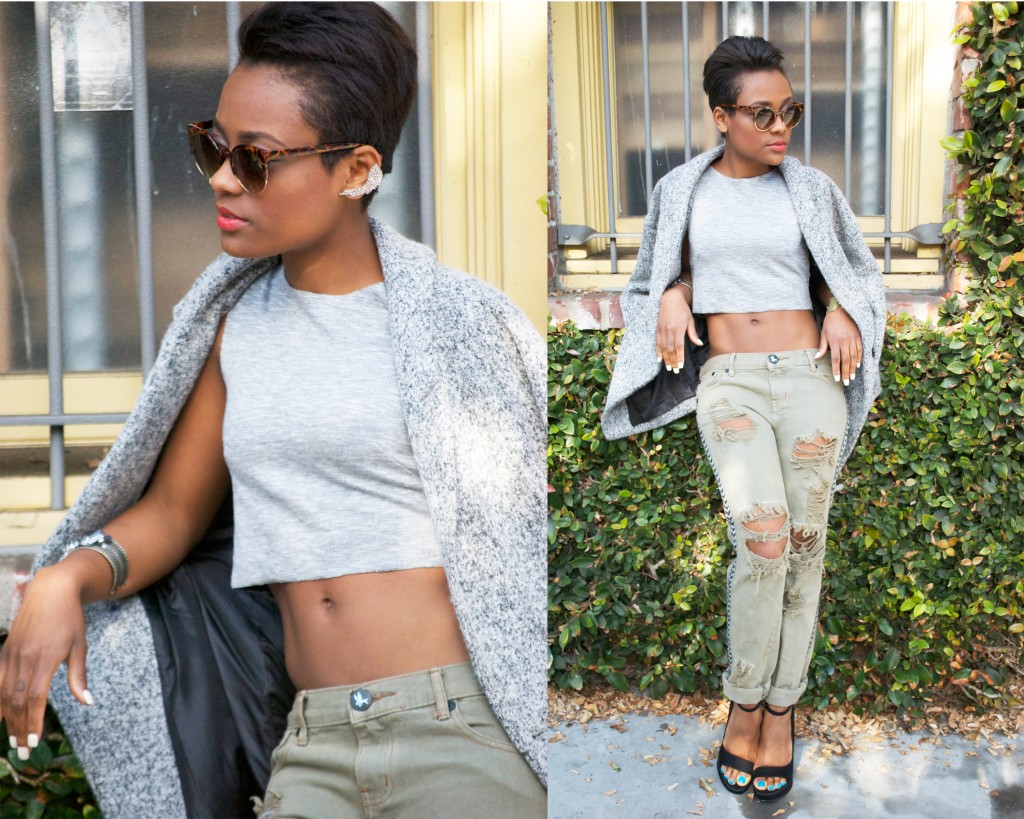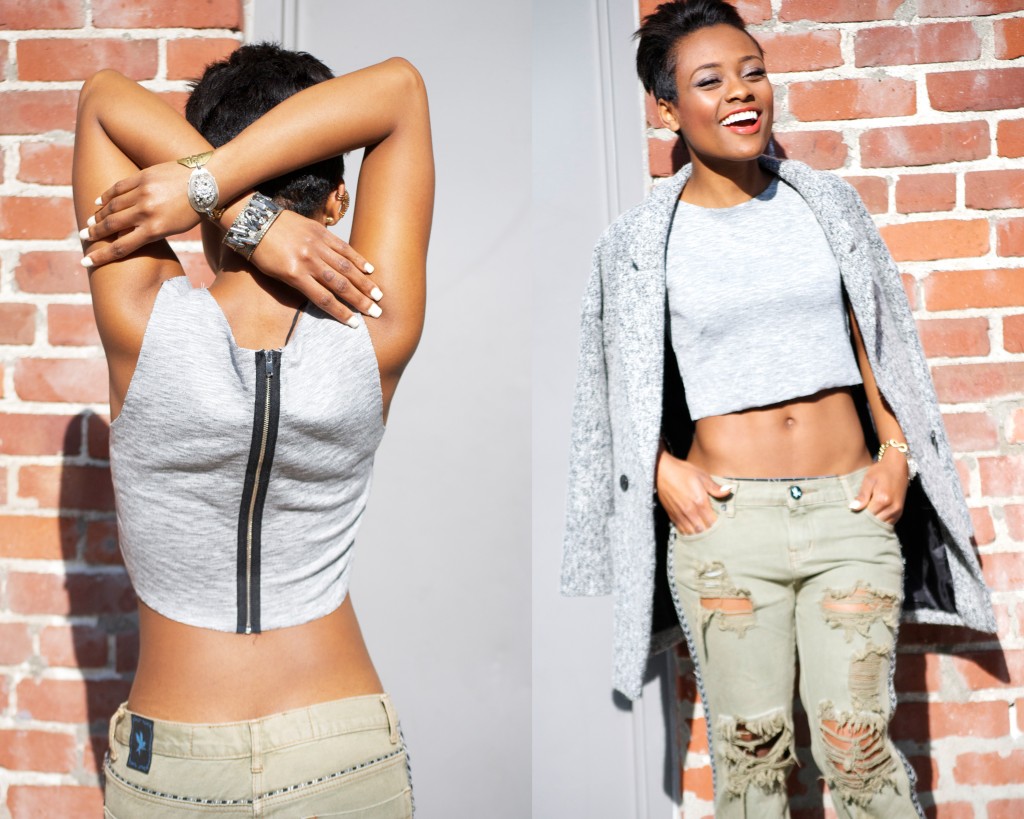 Top: Zara// Baggie Boyfriend Jeans: One Teaspoon from Sadie Slick// Bracelets: A'dorne by Dana from Sadie Slick// Shoes: Zara
3. Jump in!
Jumpers are hot hot hot! If you don't have one yet it's time. If you love dresses this is the perfect way to change up your style.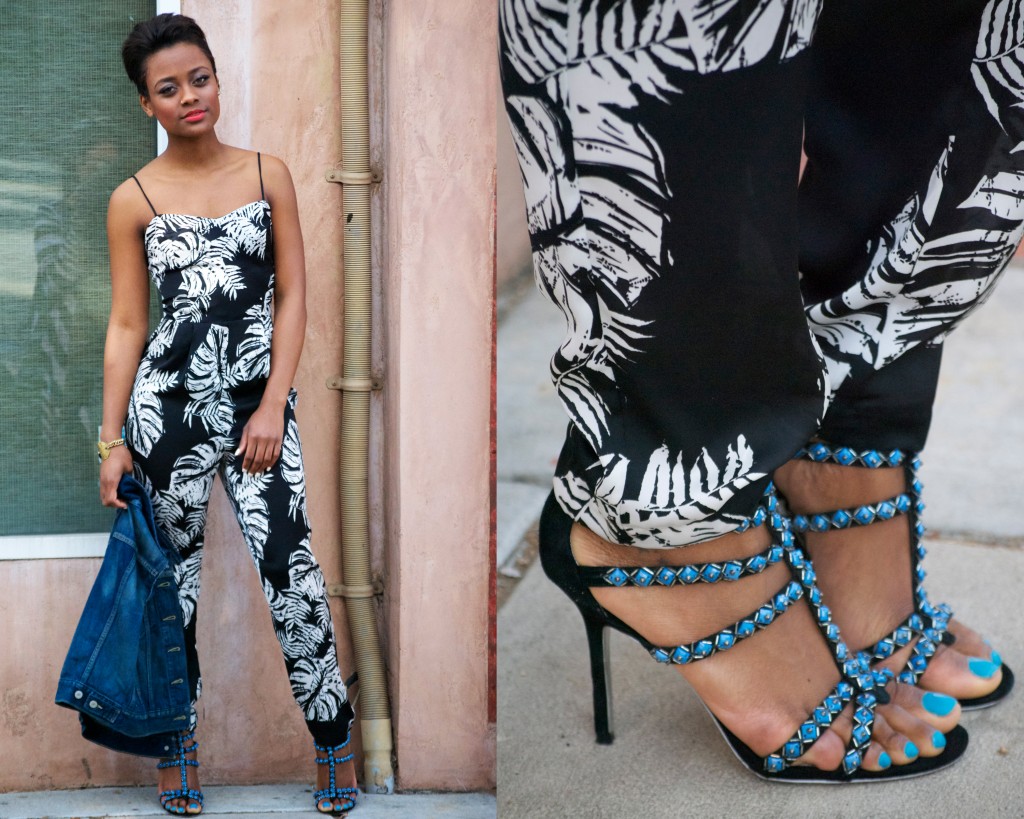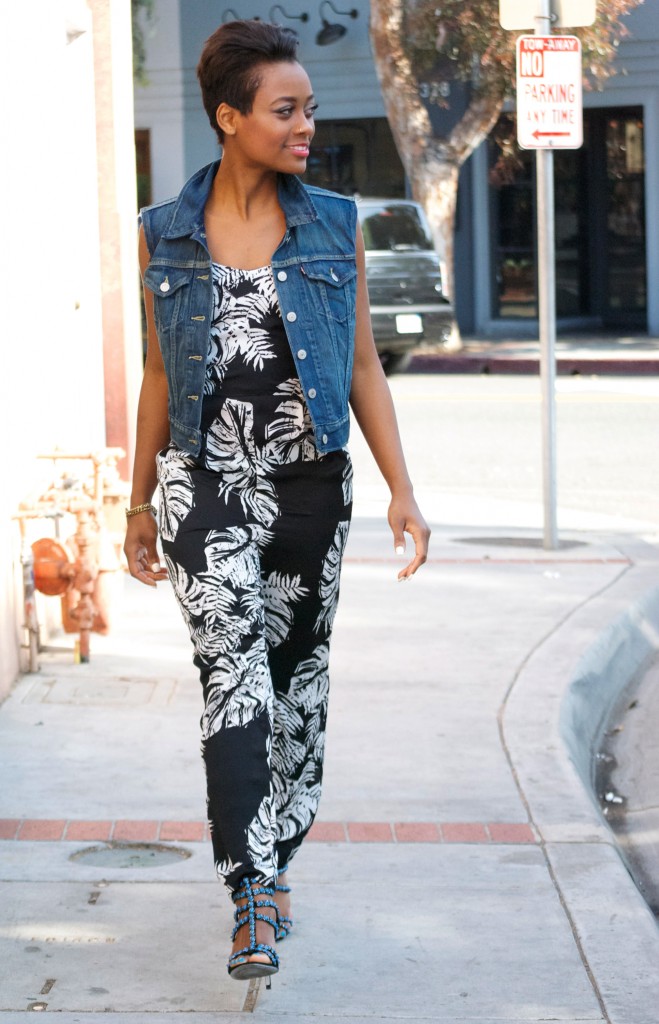 Jumper: Zara// Shoes: Sam Edelman & Vest: Levi from OCSR Studio Collection
4. We love the 90's
The 90's were obsessed with 70's so this look is perfect for the new age of vintage lovers.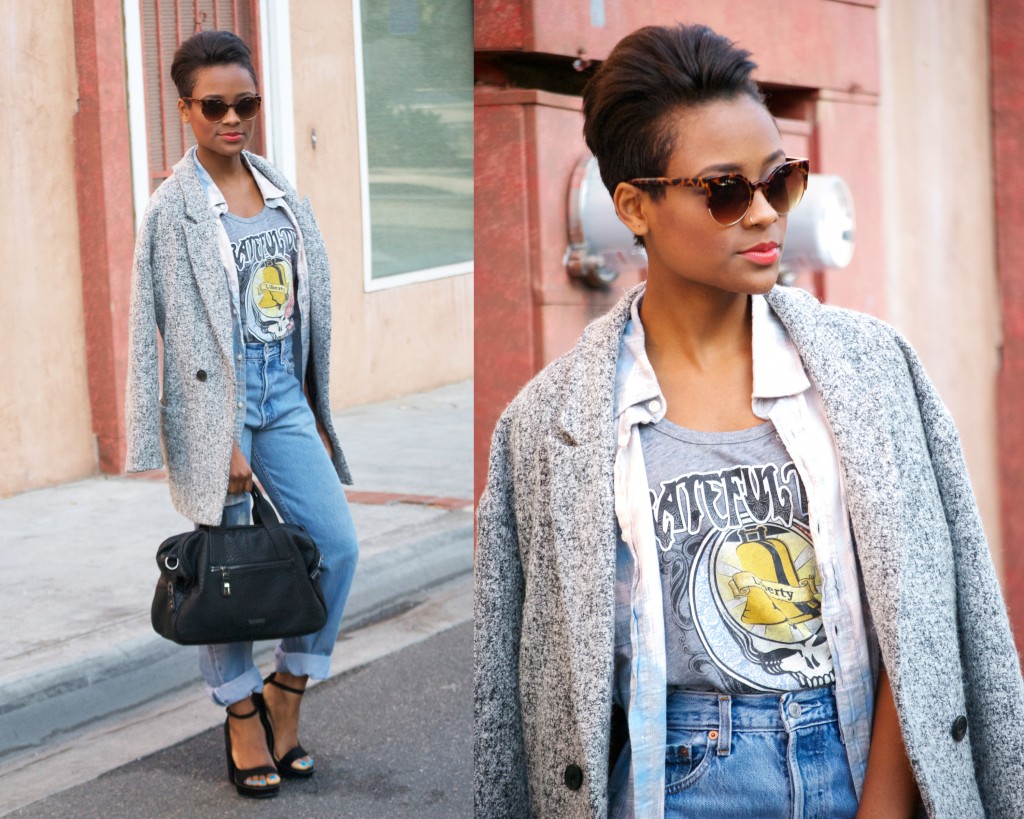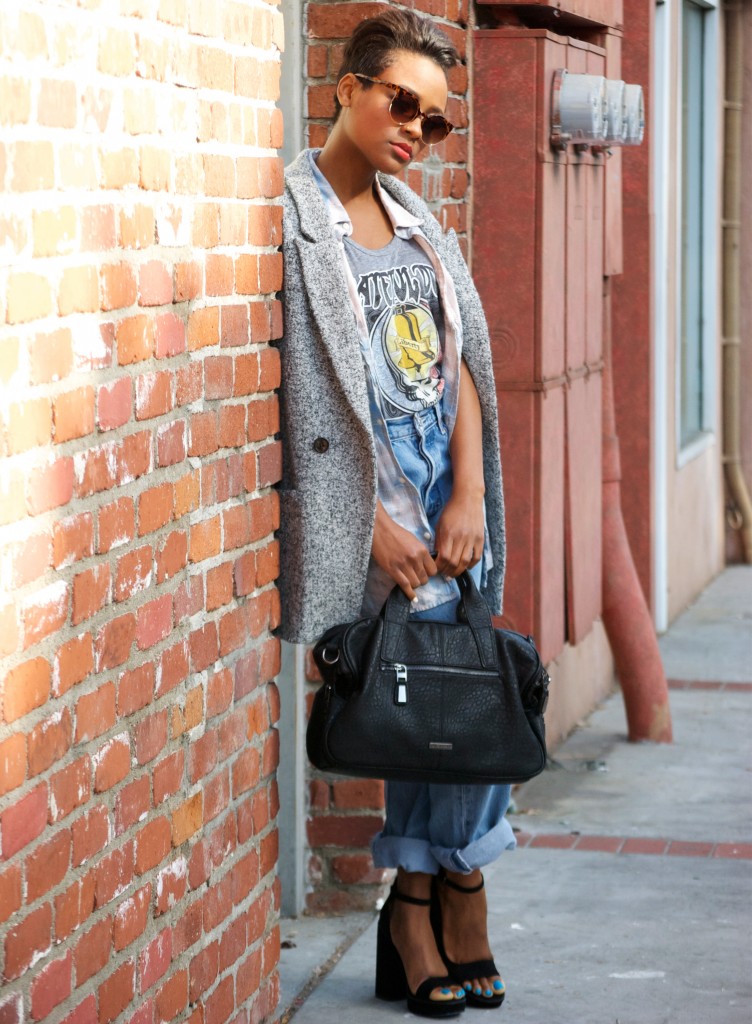 Coat: Lush from Styled by Katie's personal collection// Plaid Vest: The Laundry Room from Swirl// Grateful Dead Tee: Chaser Brand from Swirl// Vintage Levi 501's: Urban Outfitters// Shoes: Zara// Faux Leather Bag: Urban Expressions from OCSR Studio Collection
5. Socks with my Shoes? Really? YES!
Girls have fun with fashion! This look is for you fashion forward gals that don't want to look like everyone else!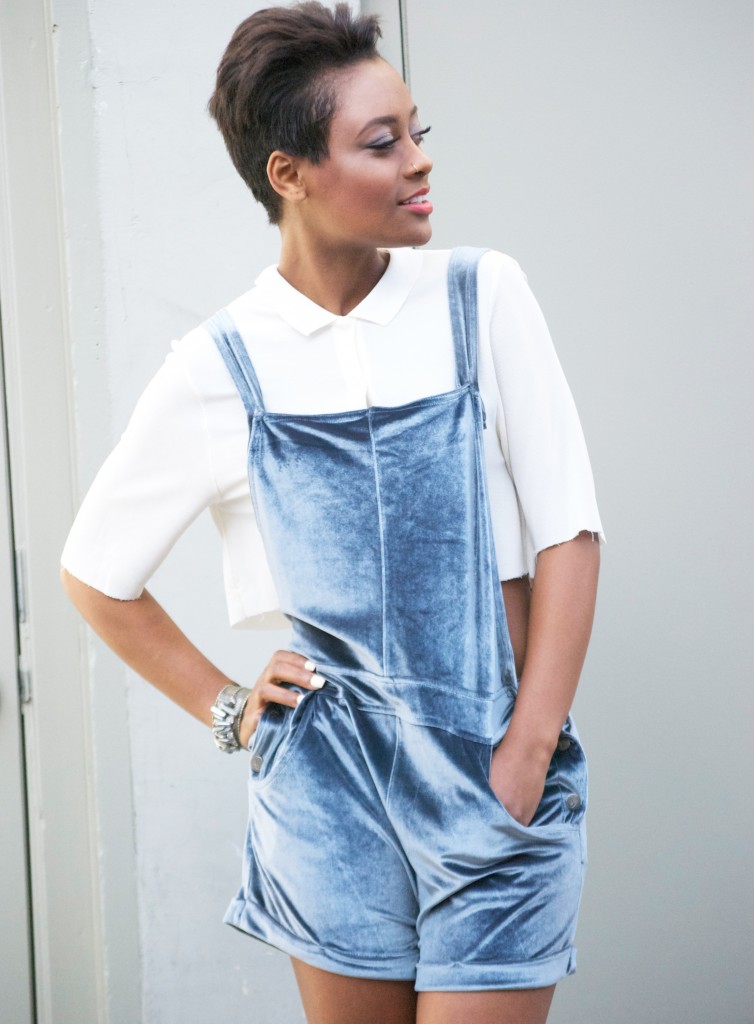 Romper: MINK PINK from Swirl// Crop Top: Zara// Bracelet: A'dorne by Dana from Sadie Slick// Socks: Urban Outfitters// Shoes: Zara
6. Sporty Luxe
The sports inspired trend as been going strong for a few season and this spring is no exception. Boxy crop top and track pants set the stage for your sporty style. Make the look your own with your choice of accessories. Sexy heels, pointy toe pumps or wedge sneakers are great shoe pairings.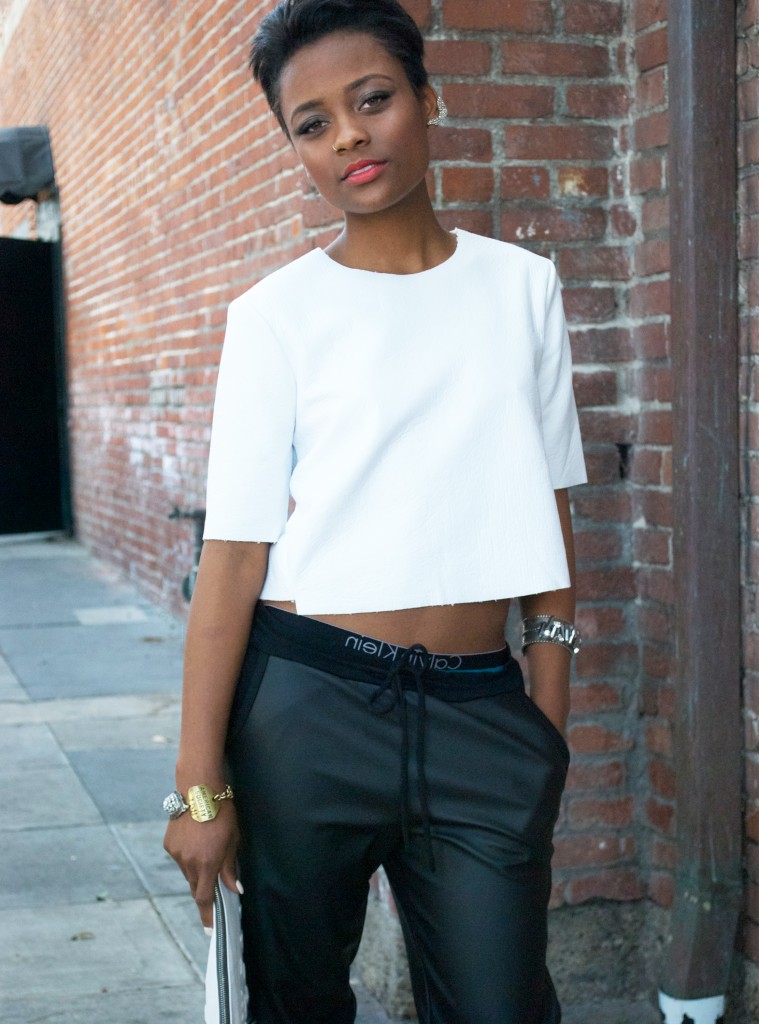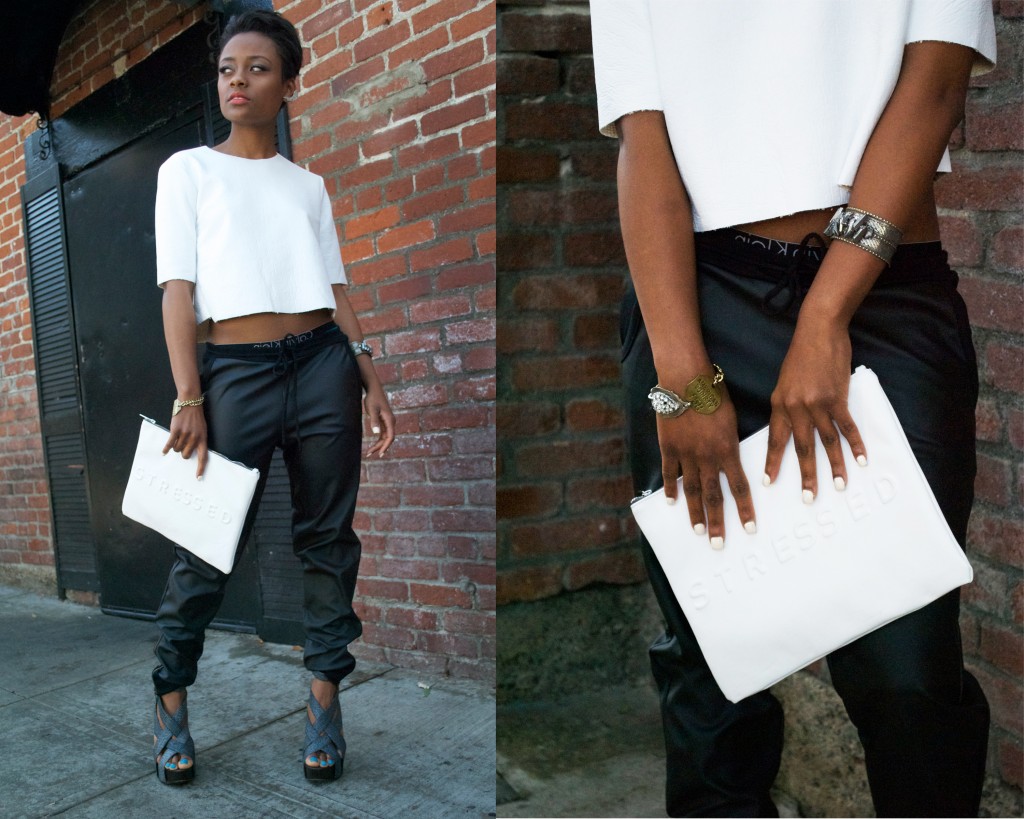 Top: Zara// Faux Leather Track Pant: Melrose in the OC// Clutch: Zara// Shoes: OCSR Studio Collection// Jewelry: A'dorne by Dana from Sadie Slick
7. Layers Layers & More Layers
In the OC layering is MUST style skill. Not only is it practical for our ever changing temperatures but it always gives you a "Cool Girl" vibe. And who doesn't want to give off the "Cool Girl" vibe? This look is both sexy and cool! I LOVE IT!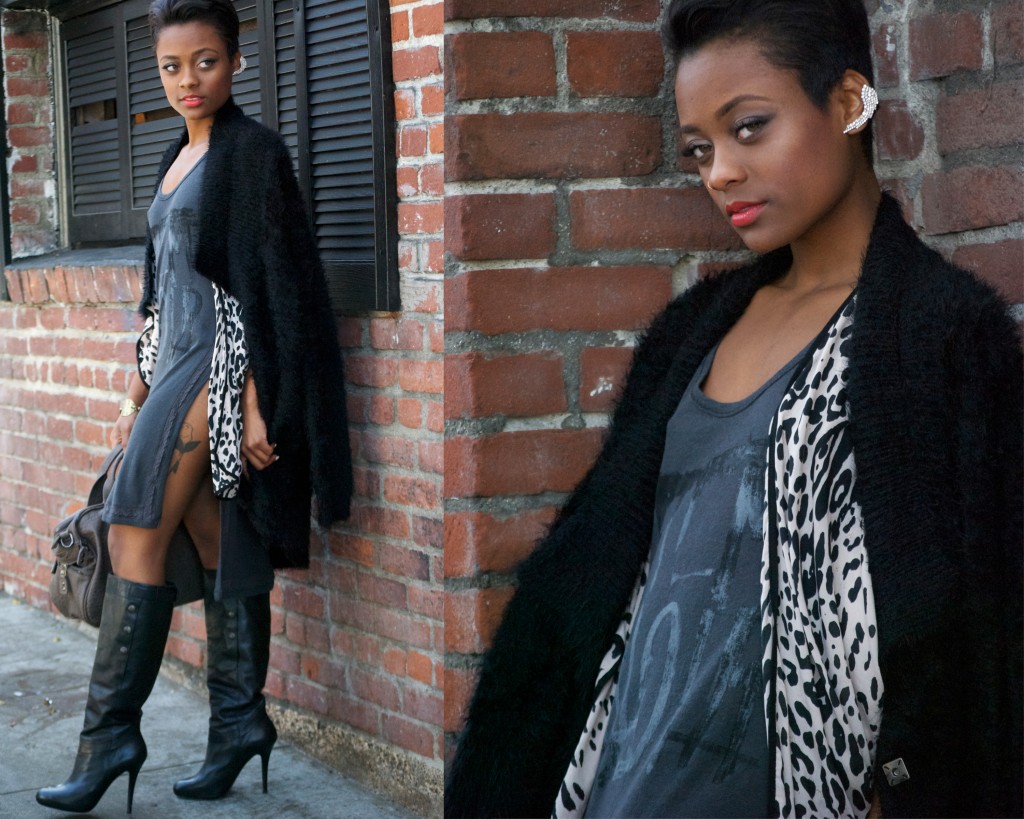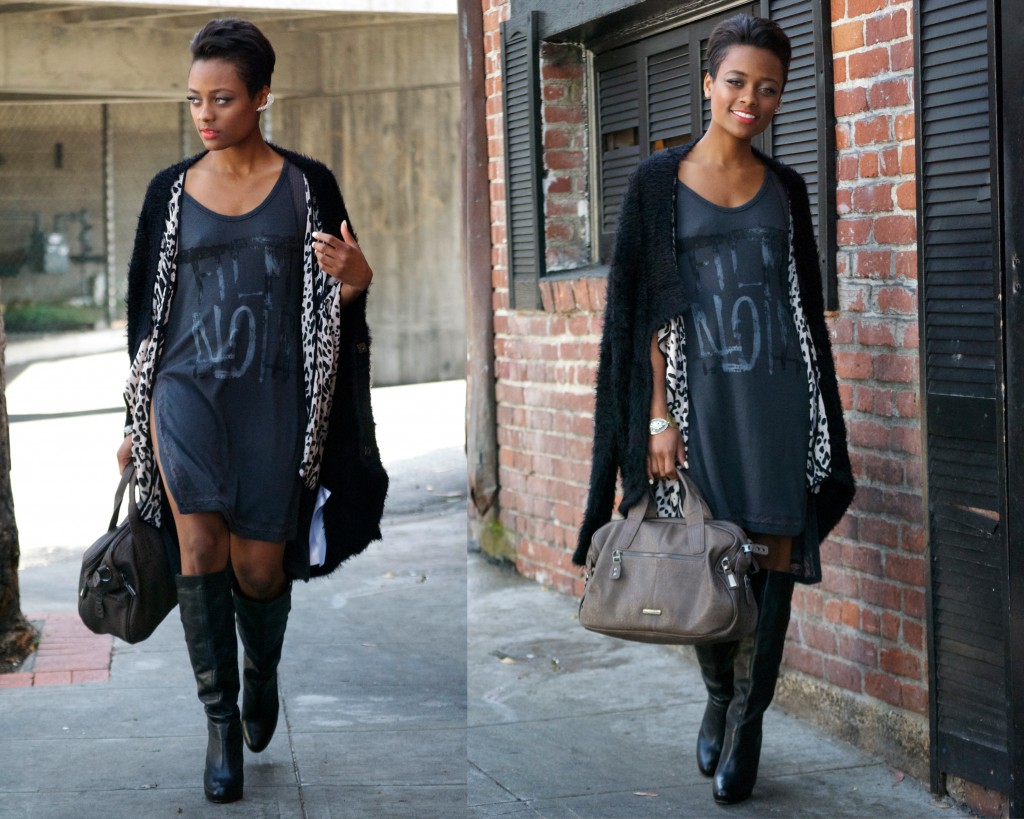 Tunic/Dress: Free People from The Hidden Jewel// Leopard Kimono: Kivari the Label from The Hidden Jewel// Sweater: Some Days Lovin from The Hidden Jewel// Boots & Handbag: OCSR Studio Collection// Jewelry: A'dorne by Dana from Sadie Slick
Model: Ashley Witt// Hair: Ashley Witt// Make-up: Rachael Dickens// Stylist: Styled by Katie// Photography: Rachael Dickens// Set Manager: Natalie Dickens