Why We ♥ Scout Folks
I first met Ally of
Scout Folks
years ago, she is actually one of my sister in law's dearest friends. When I first got to know Ally, I immediately LOVED her! I admired her adorable and funky style, she was extremely nice, funny and to top it off unbelievably talented…my kind of girl! Throughout the years I have had the pleasure of getting to know her and seen her adorable family grow, and have admired how she never seems to never give up her passions. When she started Scout Folks I was obsessed! I secretly can't wait for the day I have a little one just to dress them in her adorable pieces. Oh, and her home goods, so cute! I love that you can see Ally's fun, quirky and gypsy like personality in everything Scout Folks. And not only that, she comes up with the designs and does everything herself (well, and of course her hubby Ben too!). The line is so authentic to them and I couldn't imagine it any other way. When I was getting married, I knew I wanted to incorporate Ally's designs somehow. I came across the idea of having a "Mrs. Keyes" leather jacket for my reception look. I reached out to her and of course she was down to collaborate! She hand painted the most amazing jacket for me that I am still obsessed with it! I am so grateful to call Ally my friend and support her incrediable talent.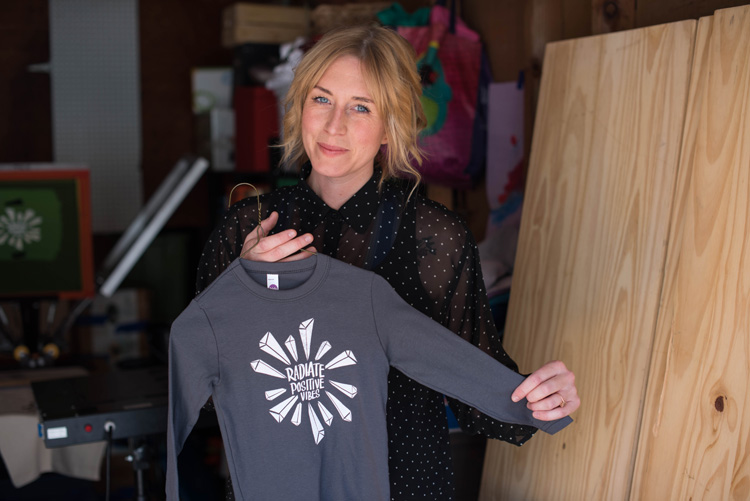 How long have you been designing and at what point did you decide to make it your career?
I emphasized in Interior Architecture in school, and that's what I've done for most of my career. I learned how to screenprint years and years ago and I've been making art prints and wedding invites as a side business forever. Last year, 2014, I finally started printing a few kid shirts, and it slowly took off. I still do Interiors and clothing side by side. I love being involved in different disciplines. True story – one time I got to meet *Nsync at a concert, and I wore a shirt that I had printed myself, hoping they would notice and LOVE it. (I'm still waiting for Timberlake to call me).
What are the inspirations behind your designs?/What inspired your most recent collection?
I'm constantly looking through images – I love block prints, tribal patterns, folk art, trees, bugs, cities, space. Our most recent collection features nature inspired images, and an 'old soul' gypsy vibe. I like to think we're spreading positive, peaceful messages.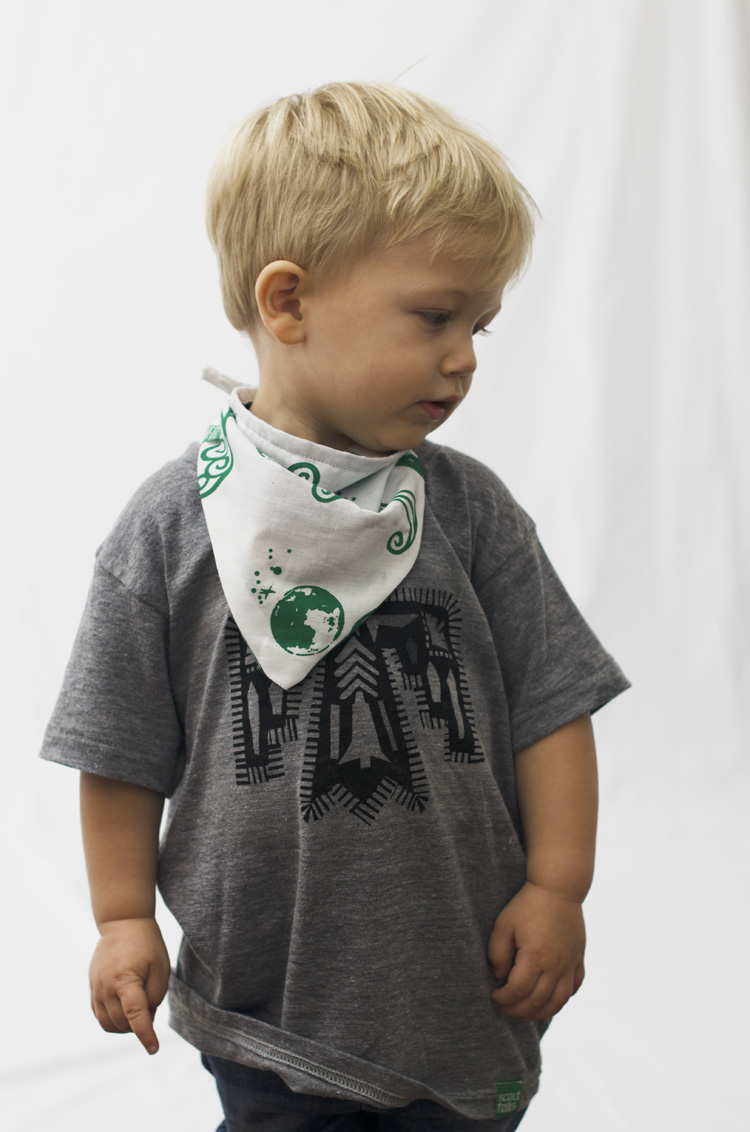 How did you decide on Scout Folks as the name of the brand?
 My daughter is named Luna Scout, her middle name comes from To Kill a Mockingbird. We (my husband and I) really love the idea of making our kids strong independent thinkers, like Scout. Initially I wanted to start a collective of indie artists, so we added the name 'Folks' and found our brand.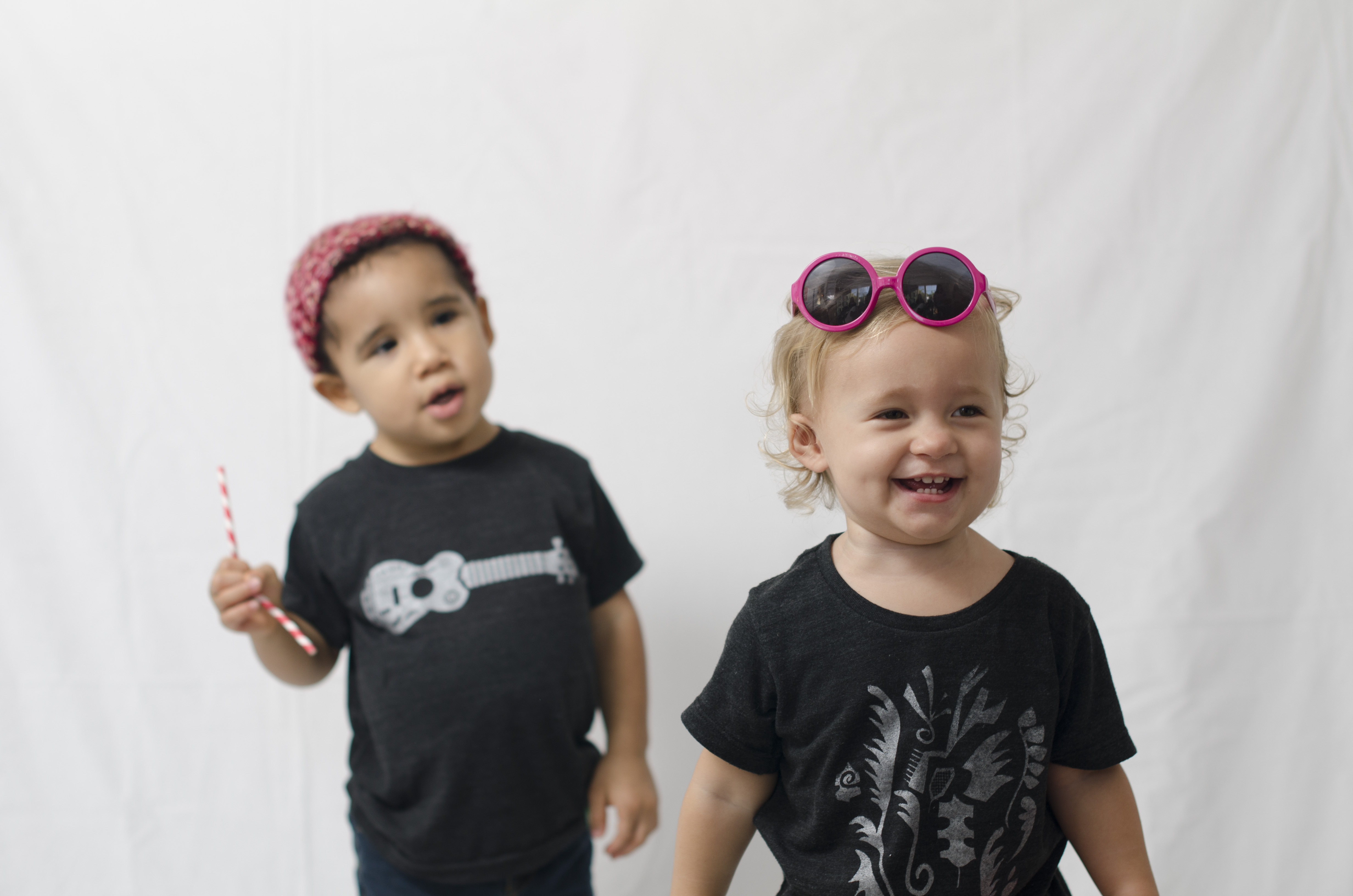 How would you describe your personal style?
I have a 3 month old, so I'm pretty low-maintenance at the moment. I love vintage pieces, especially dresses and coats- I will keep a good coat forever. I have 5 pairs of clogs, which I pair with almost everything in my closet. I think I try to dress like 70s Cher but usually look like Jan Brady.
What's next for Scout Folks?
Collabs! And expanding our home goods and accessories line. I can't wait.
For all things Scout Folks stay connected on