huit Laguna
Tania Cassill's career in interior design grew out of her years in the fashion industry and her passion for textiles, colors and the emotions they evoke. She found it an easy transition from fashion to interiors. "I believe that a client's home should reflect their lifestyle, their experiences, the things they love. I want to help them curate the right mix of art, color, textiles, furniture, and function," she explains. With the desire to help her clients create a warm and inviting home environment, Tania opened Huit, her studio and retail store in Laguna Beach. It made sense, because, as she puts it, "I love this community. I've been here in Laguna for most of my life, and I've been working in fashion and interior design for over twenty years. Huit has provided me with the perfect venue to share my aesthetic as well as offer an array of unique home furnishings, furniture and gifts." We are big fans of huit, its a beautiful space, and we are excited to share some of Tania's ideas for refreshing you home decor in the new year..
Refresh your Home
The new year is always a great time to update and refresh your home. Come January, everyone is ready for something fresh and inspiring. And it's easier than you would think to change things up.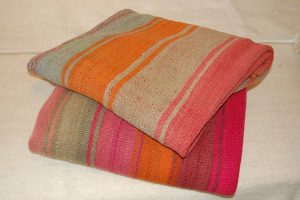 Add Color
A lot of us have gotten used to living with "safe" colors like white and neutrals—which are great—but adding color is a simple way to refresh your home environment. Some beautiful shades for the new year are pink quartz, pale blue, and crisp shades of green. I like adding color with specific items: a vintage blanket from the Andes, a pillow with vintage fabric, or a piece of art.
Add Texture
Another way to update a tired space is to add texture, for depth and contrast. Some of my favorite ways to add tactile interest are putting a fur throw on a favorite chair, or some velvet or embroidered pillows.
Add a Piece of Glam…
By glam, I mean, shine, gold, sparkle! A really easy fix is to swap out your cabinet hardware. It's so refreshing to see gold and brass cabinet hardware in the kitchen or bath. Mixing metals is in Vogue, so don't worry about having to match your appliances. Think of this as putting a pieces of jewelry on.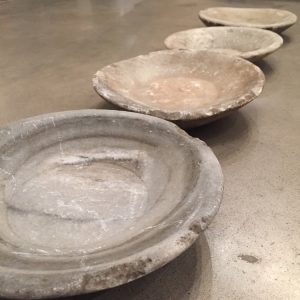 …and juxtapose the glam with something old
Again, it's all about contrast. I love the look of something sleek and shiny, (like your new kitchen drawer pulls) against something rough like a vintage marble bowl or something old that has an interesting history.
Paint
You can add depth and interest to your home by painting your entry, bedroom, kitchen, or a powder room an interesting color. It takes a little more commitment, but it's a great way to transform a room.
Eliminate something…
Another easy update is to eliminate or even just move something that you don't use, or think you might be able to do without. Maybe it's a piece of art that doesn't speak to you anymore, or pillows that you're not sure you love, or a chair that you think is one too many for the room. Sometimes a space needs to be edited.
Add Some Whimsy
The new year is a perfect time to add some fun to your home. A favorite of one of my clients is the Nanna Ditzel Hanging Egg Chair that we suspended from the ceiling; it's a piece that makes everyone smile, and everyone wants to sit in.
Personalize your Space
Add a favorite scented candle, or a cozy throw (it's still winter!), or some fresh flowers.
Make sure you stop by huit next time you're in Laguna & don't forget to stay connected on