7 Transitional Fall Outfit Ideas to Try NOW
Labor day is behind us and it's time to look ahead to the fall season. Now I'm not suggesting to go crazy with lots of layers and crazy coats while it's over 80 in most of Southern California. But fall fashion lovers can't wait for the temperature to drop; and in the meantime there are lots of ways to start wearing fall fashion now. From styling booties with mini's, changing up your color palette and incorporating new styling trends you can effortlessly create transitional fall outfits.
One of the quickest ways to create transitional fall outfits is with color and texture. Don't be afraid to mix seasonal texture. For example: mix a traditionally summer texture like eyelet with a snake print bootie. Also choose some unexpected colors to wear with your tried and true wardrobe staples. And last but not least, throw in a new stying trend or two. We're seriously loving wrapping the bottom of pants with lace up shoes and showing a little bit of sock/stocking out of your booties. These are a must try. Remember, styling tricks don't cost a thing. It's just a reimagine of what you already have.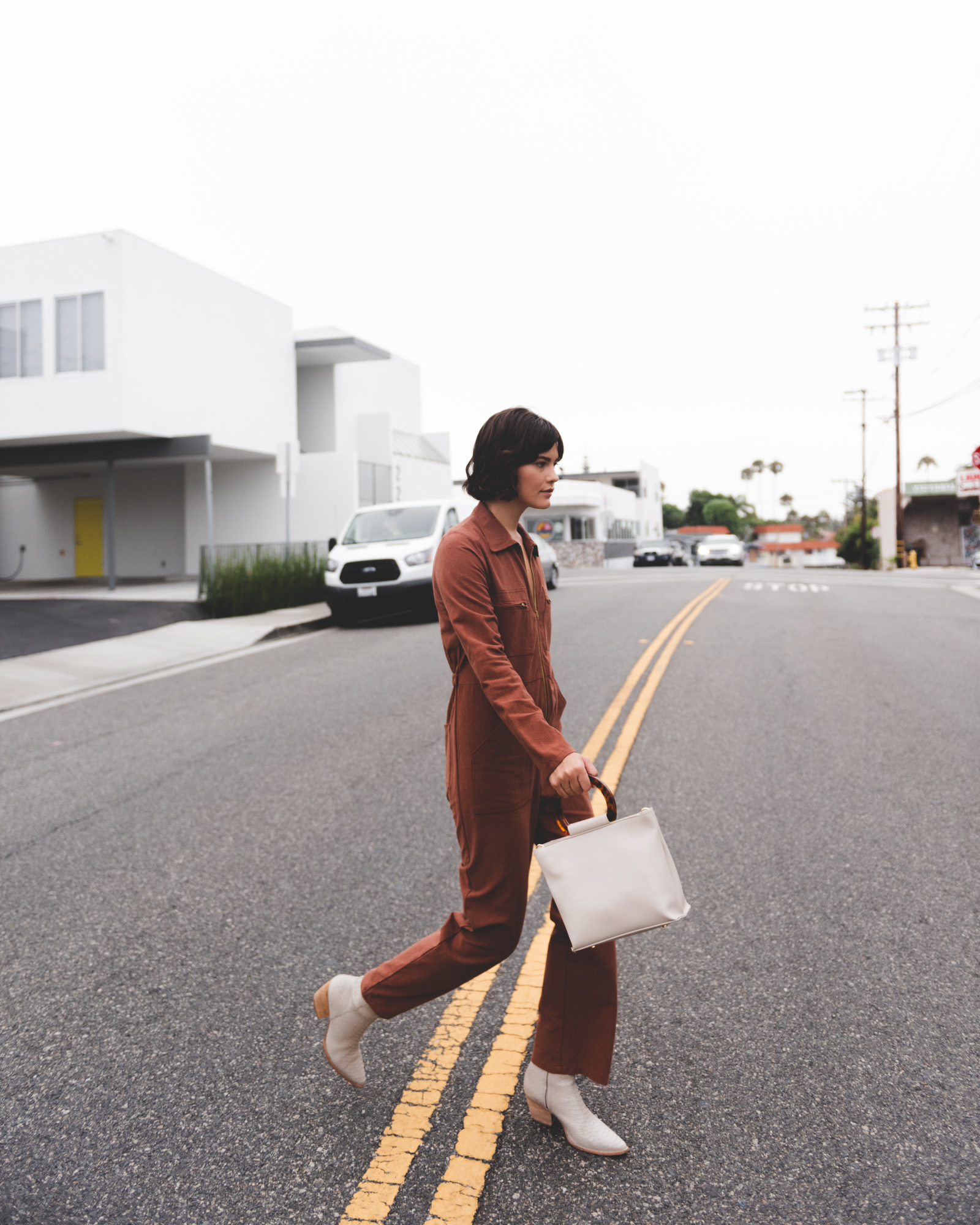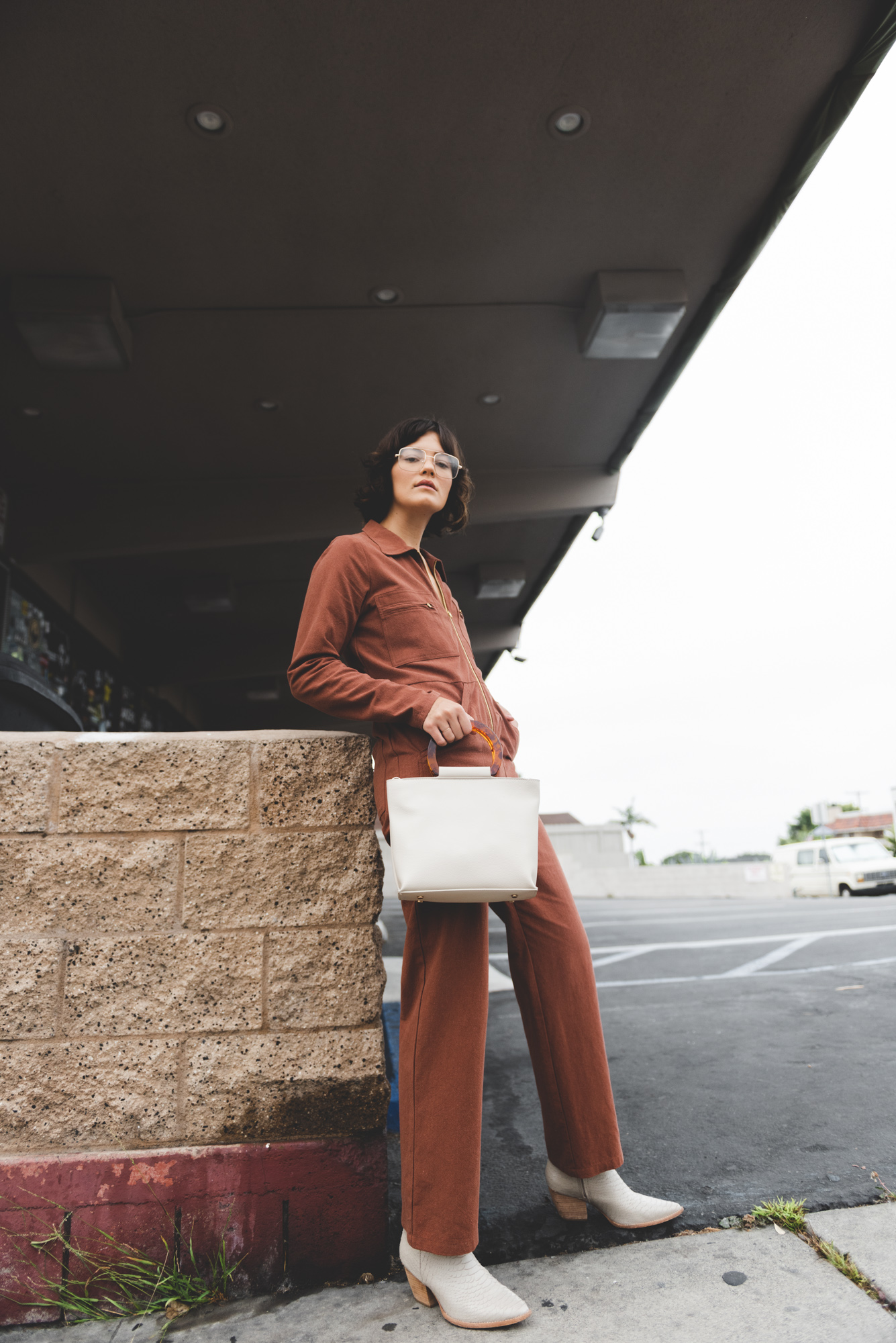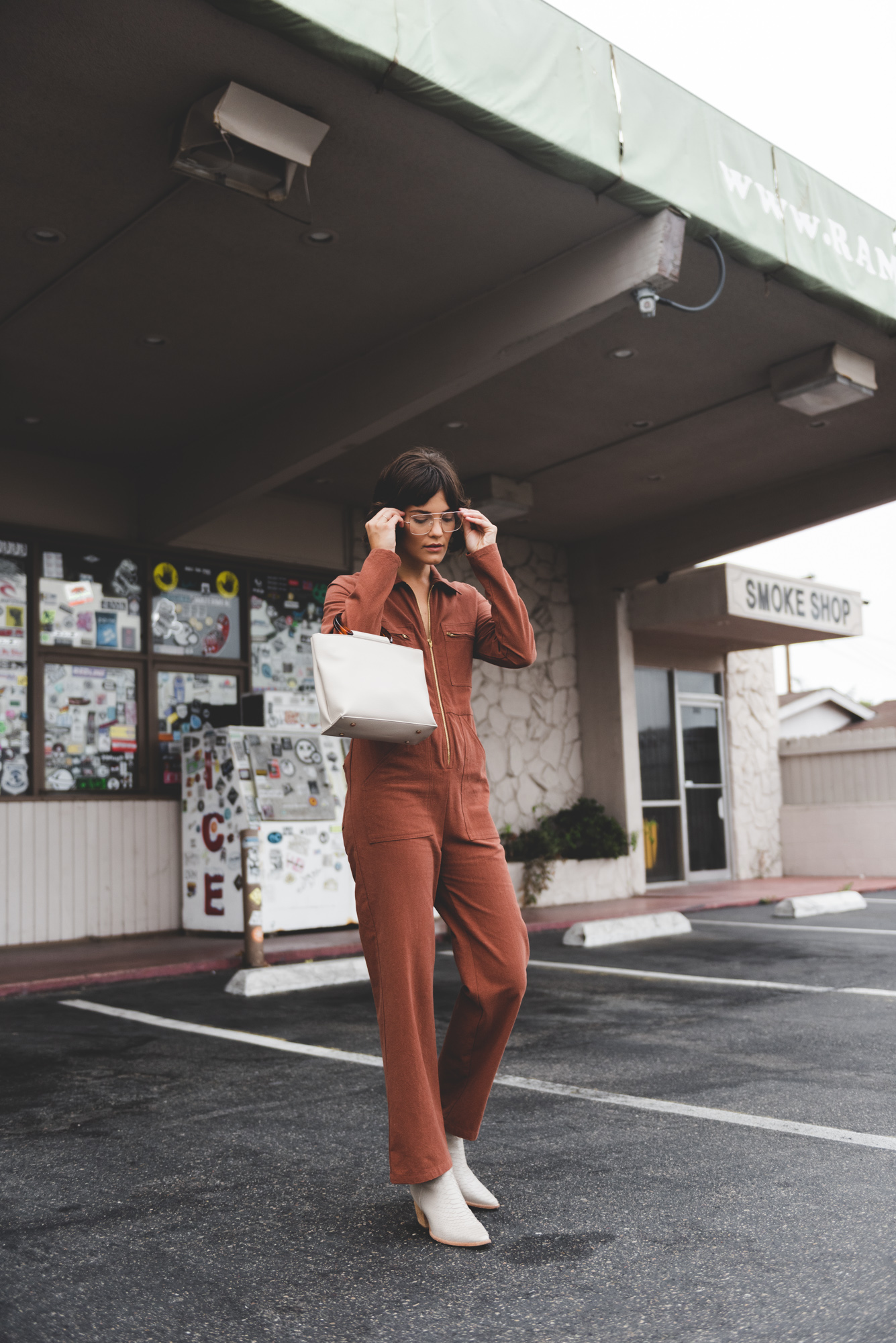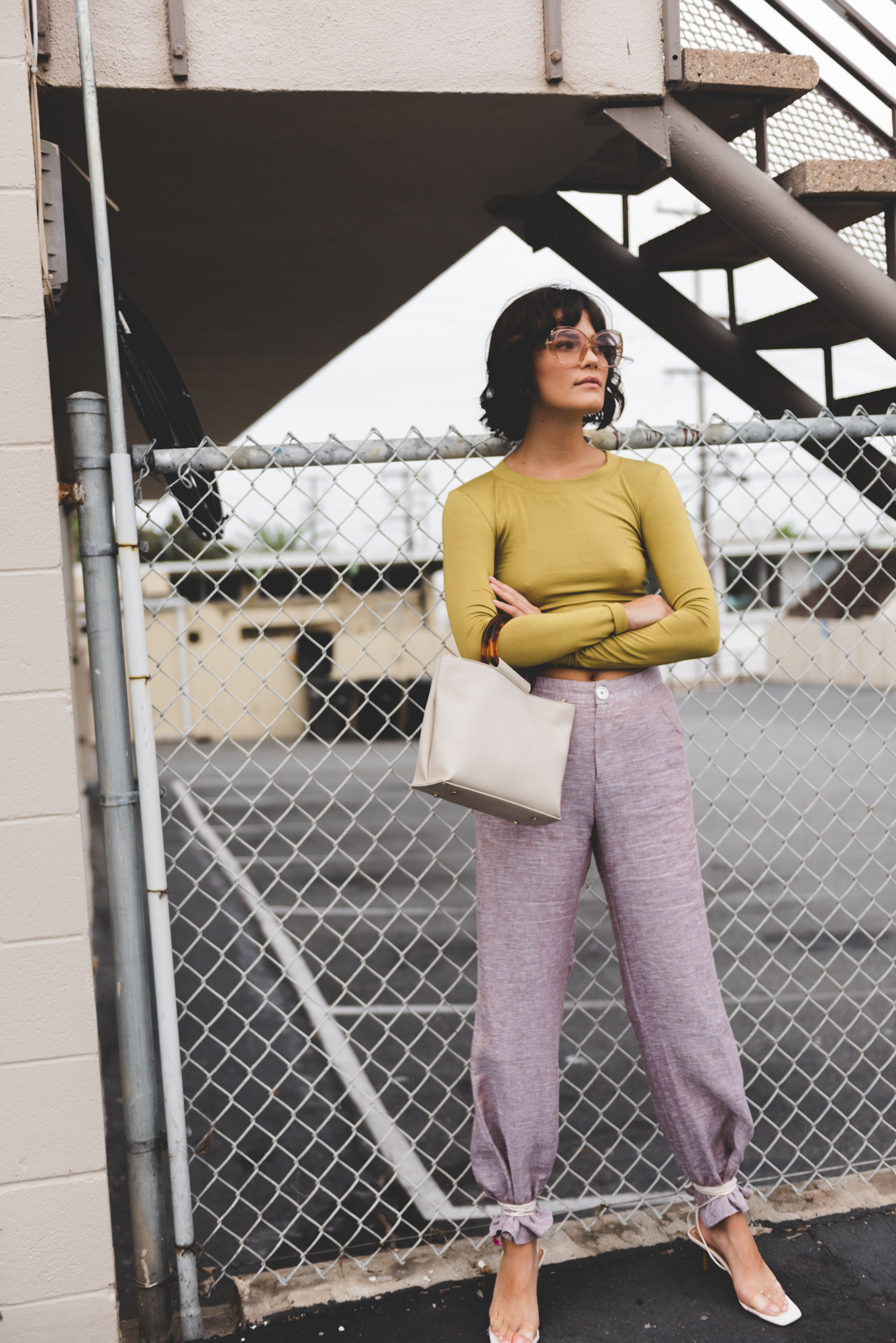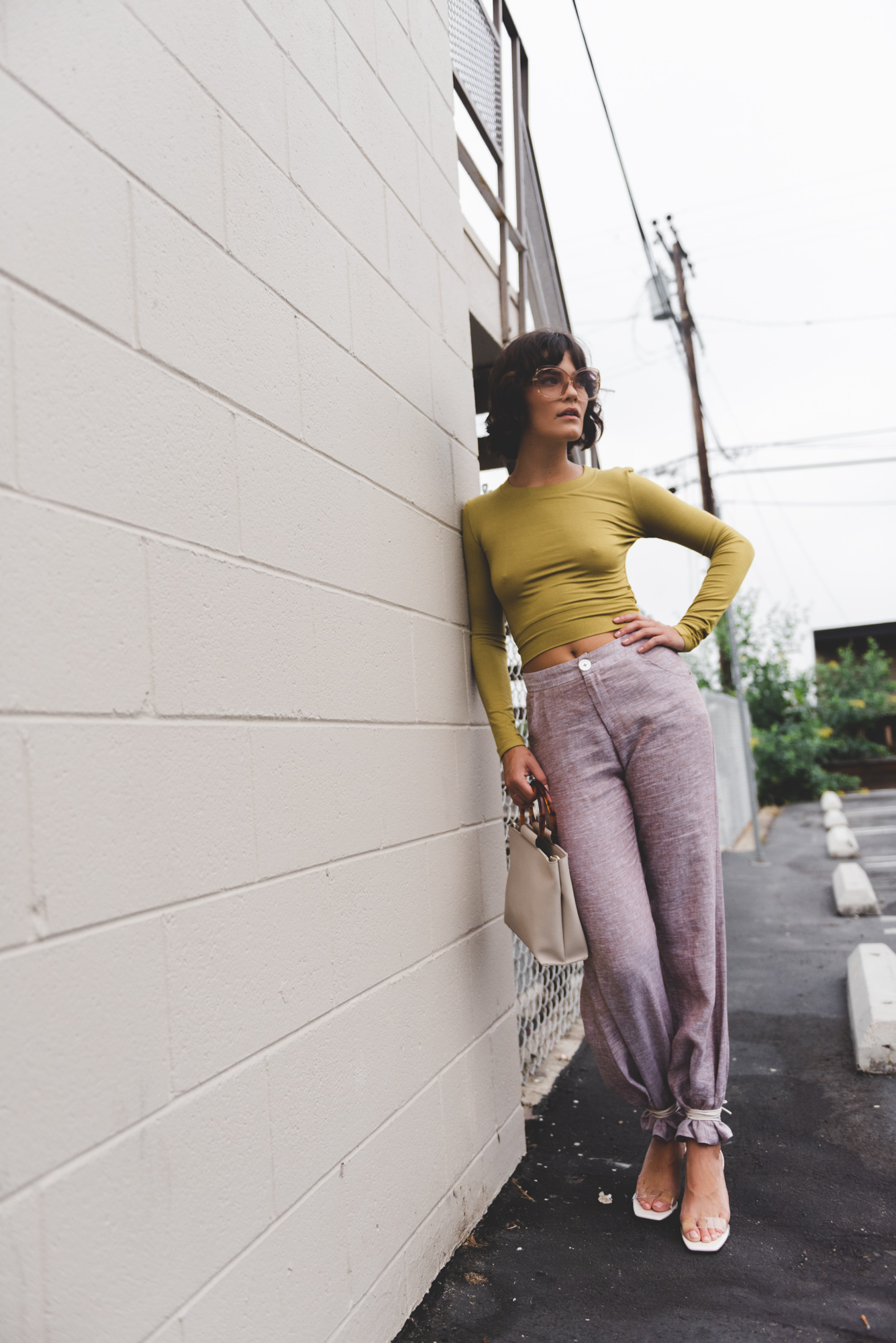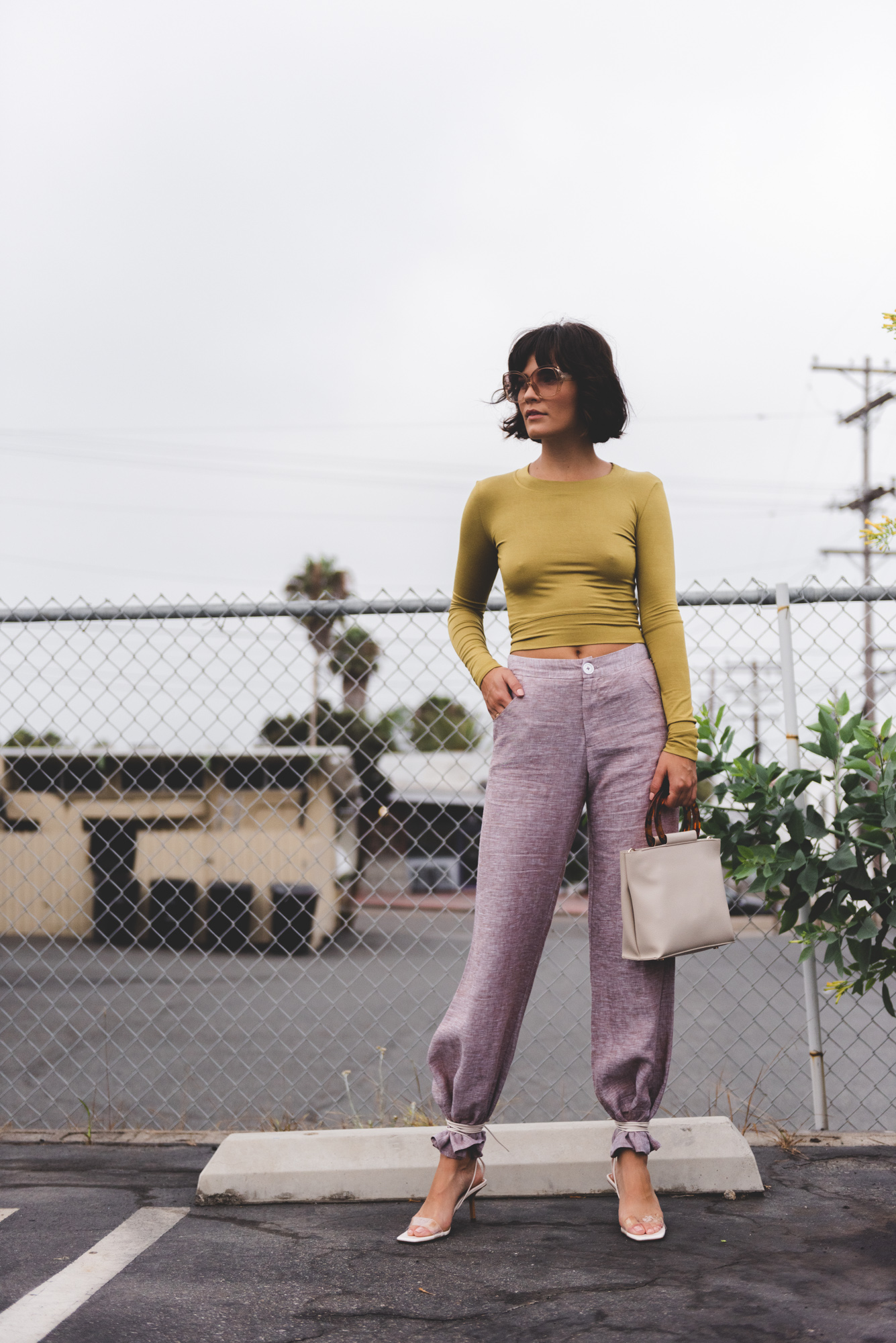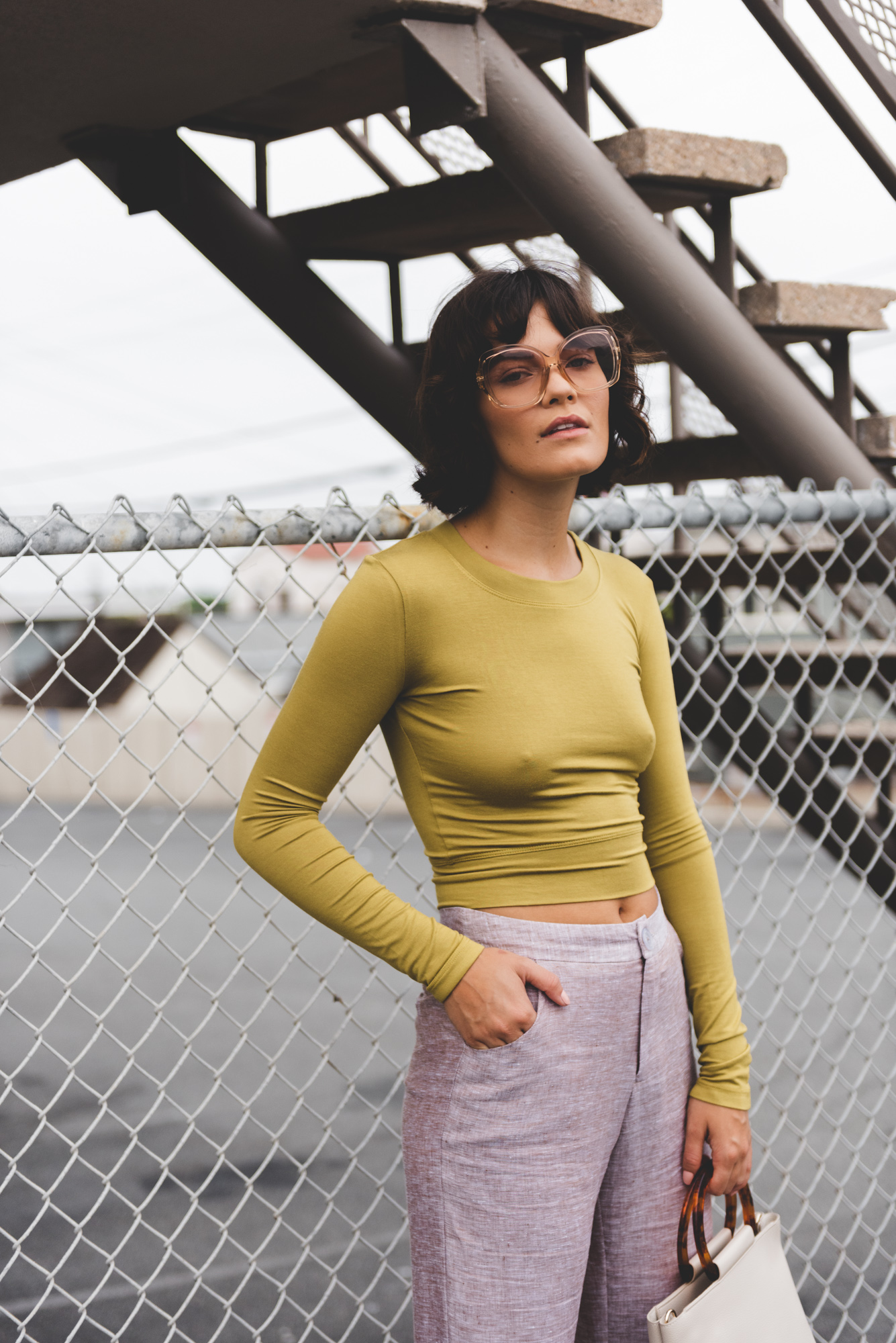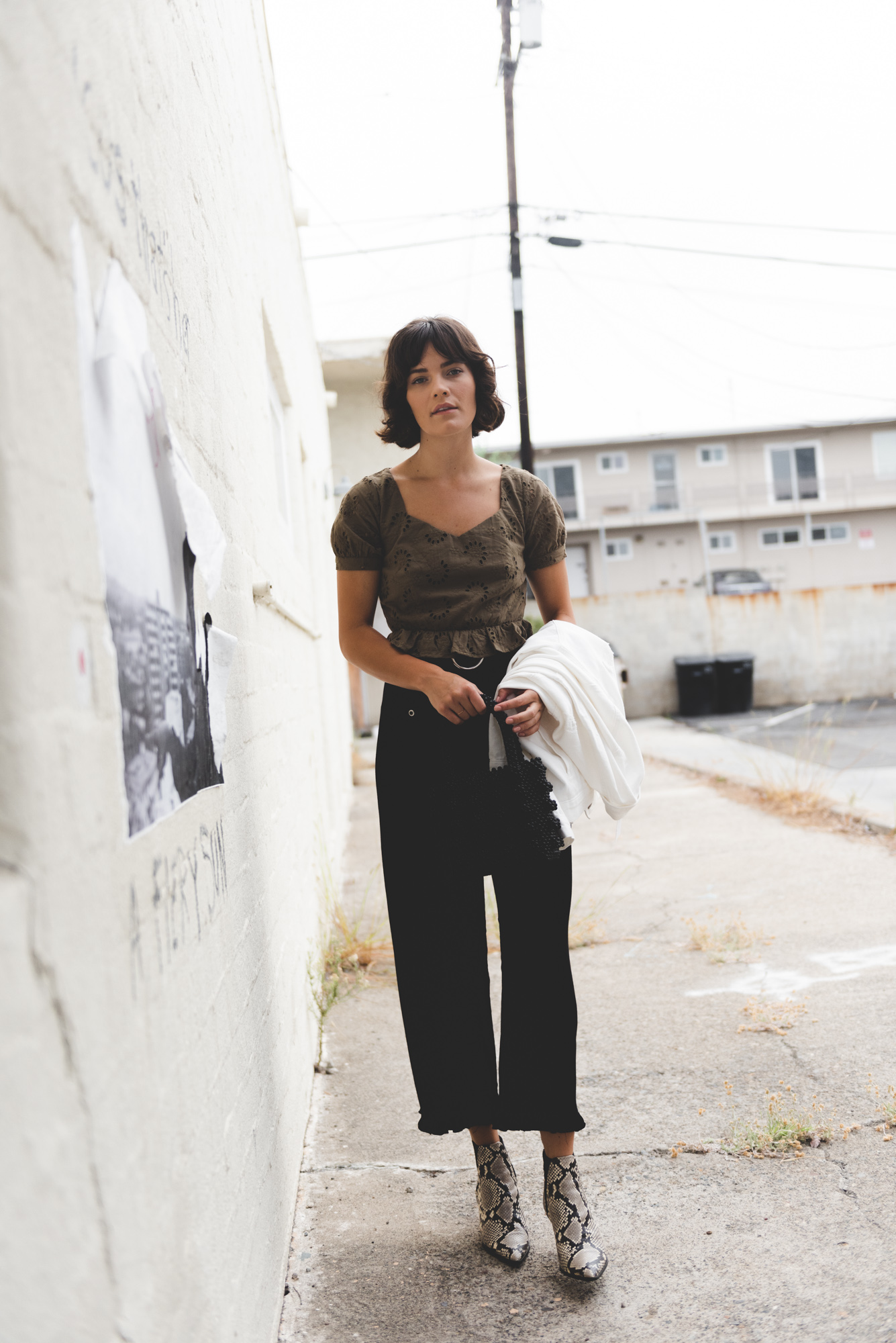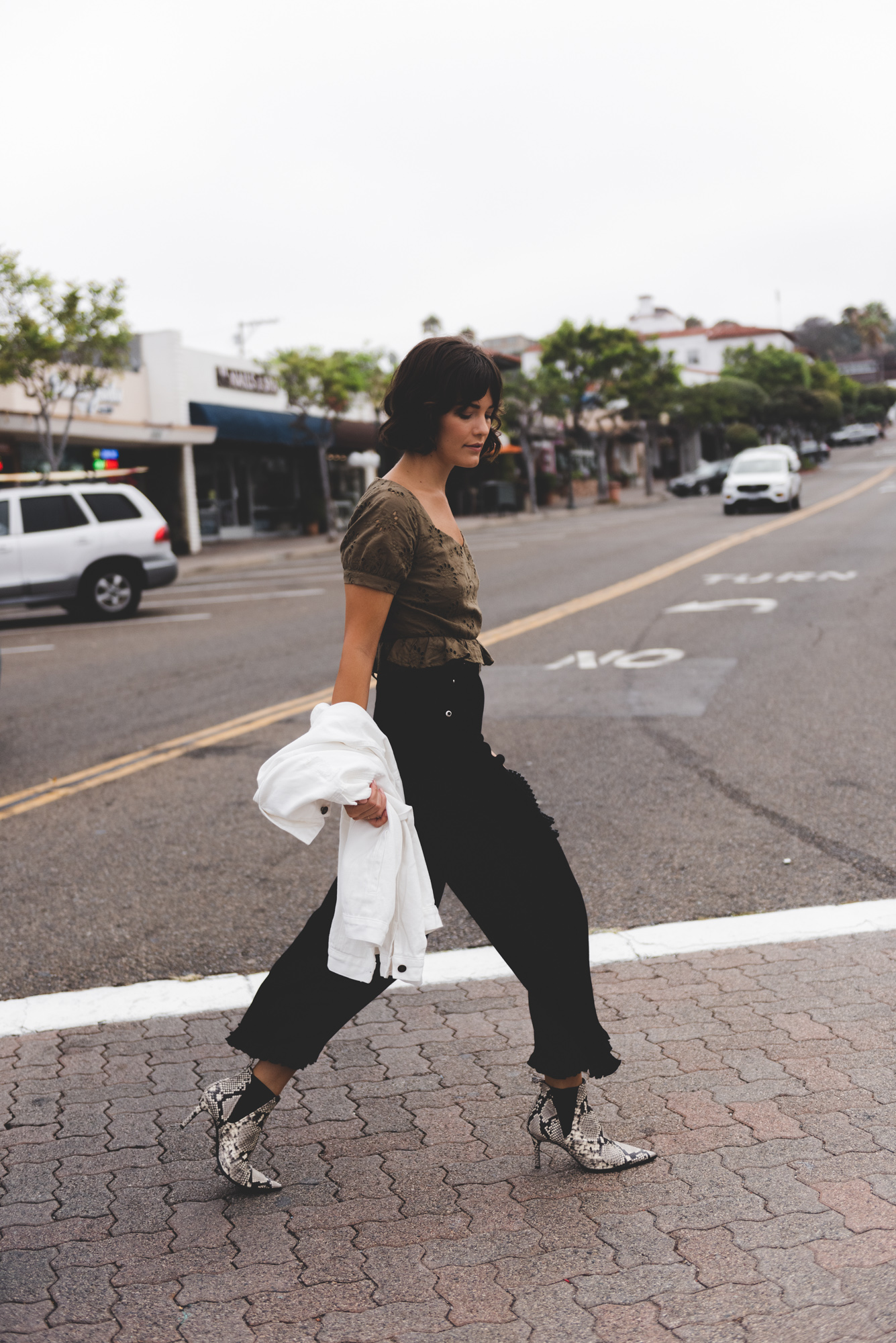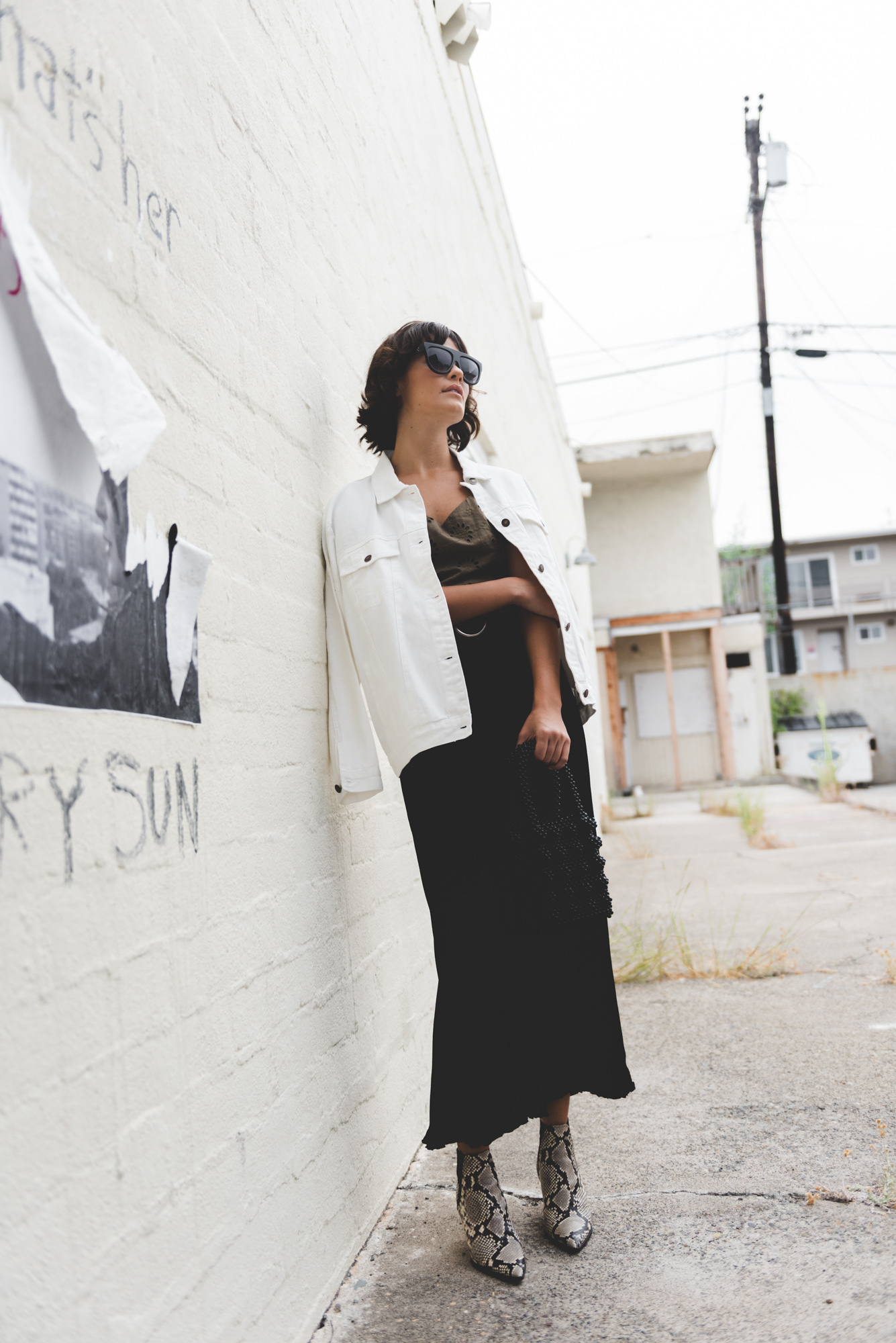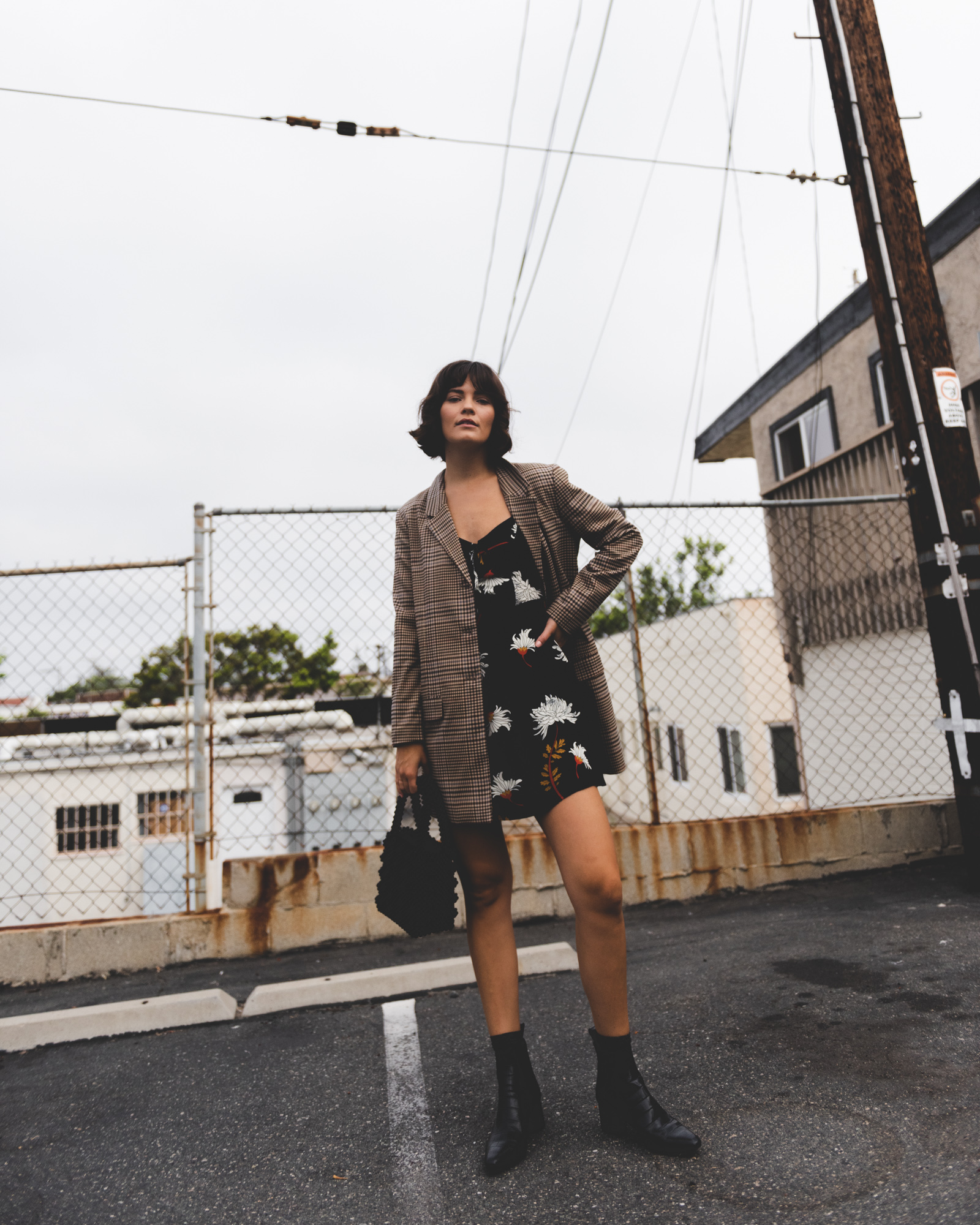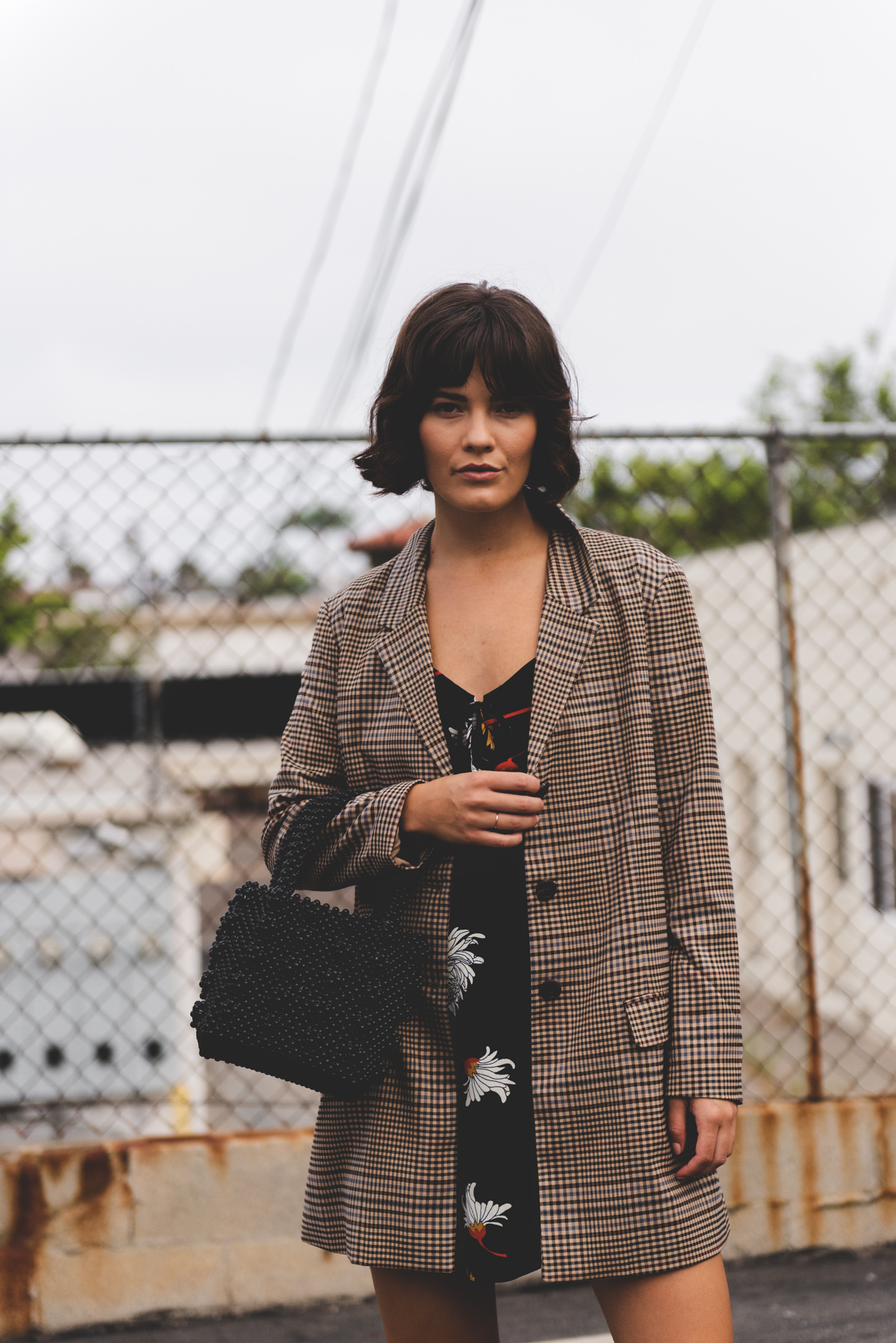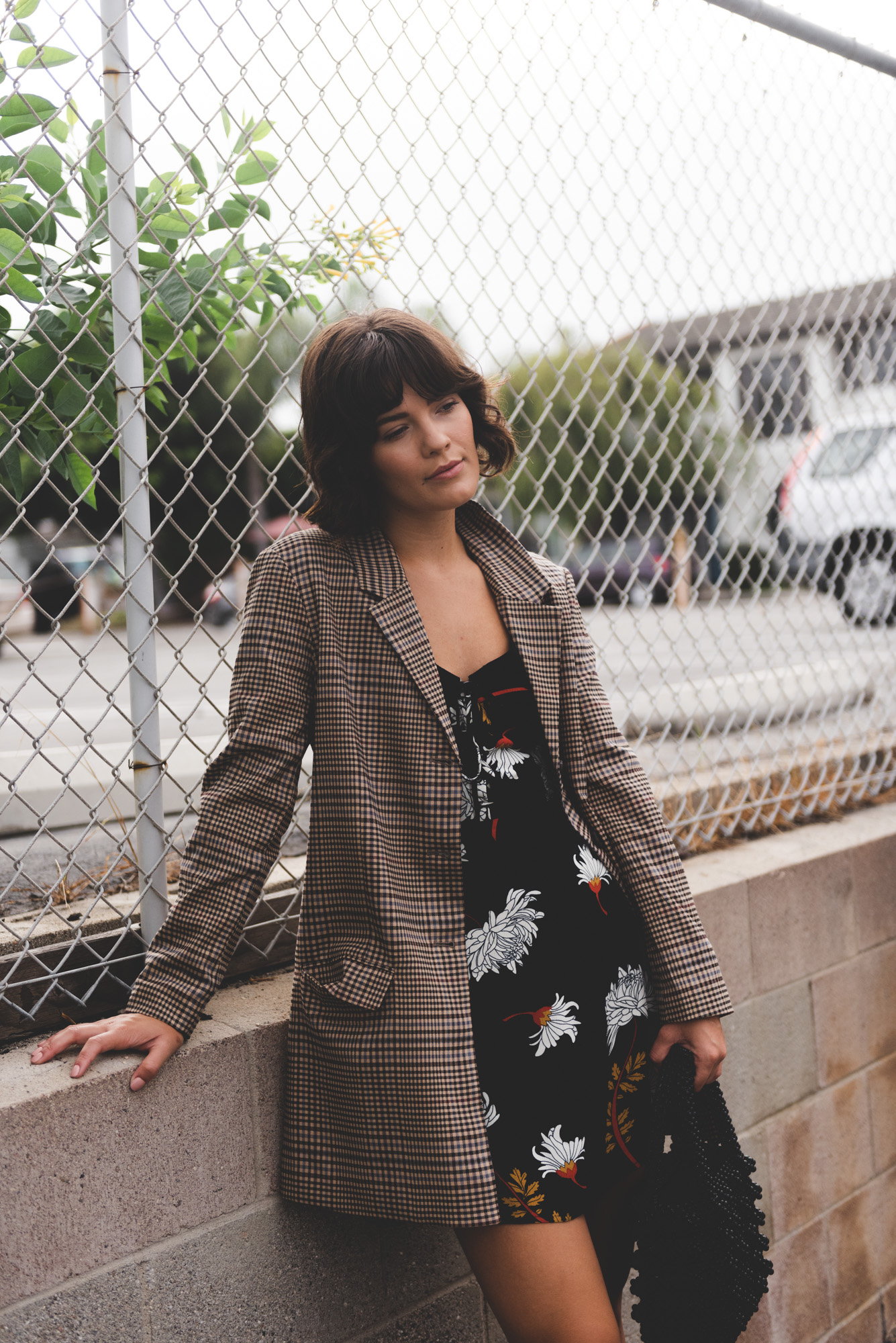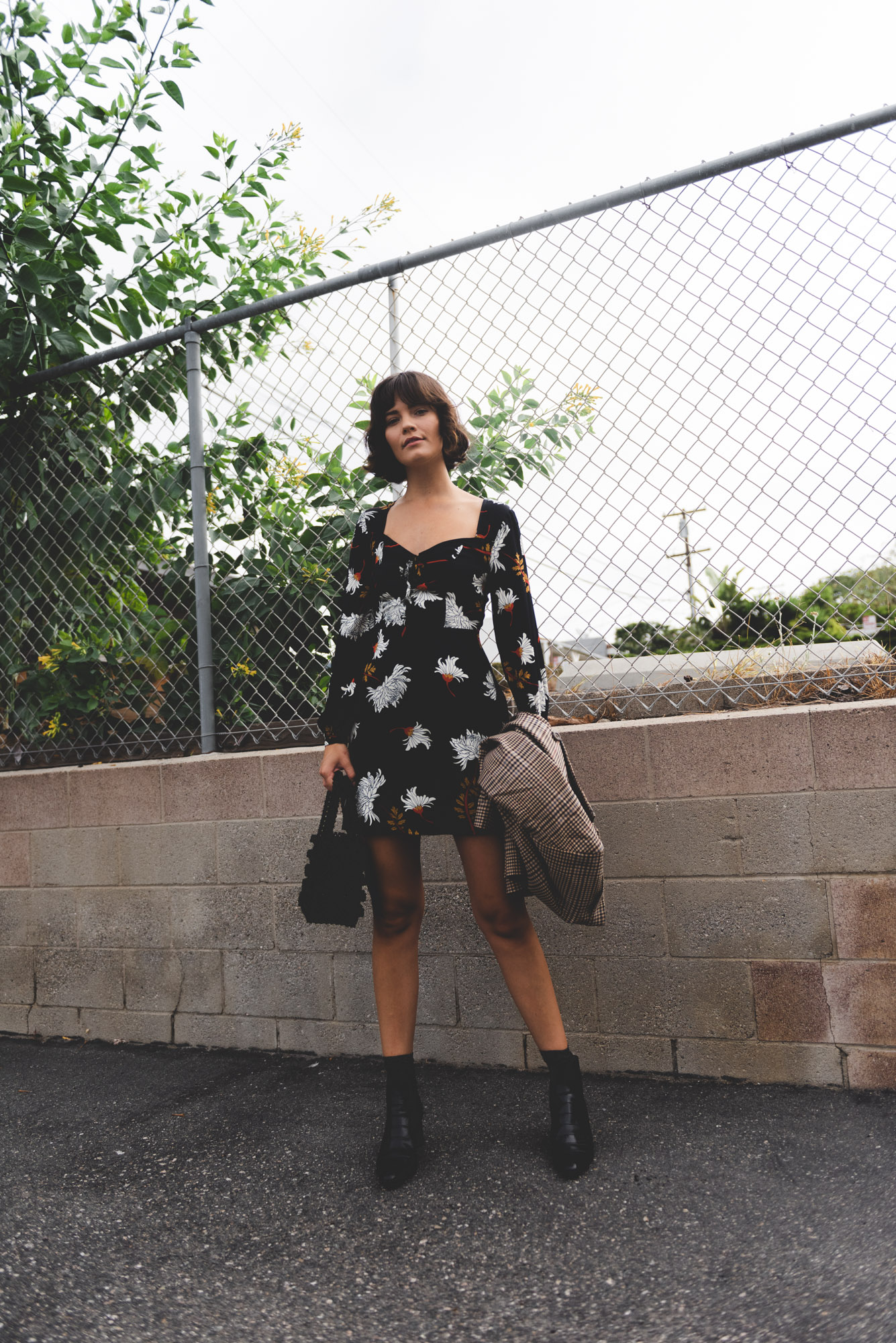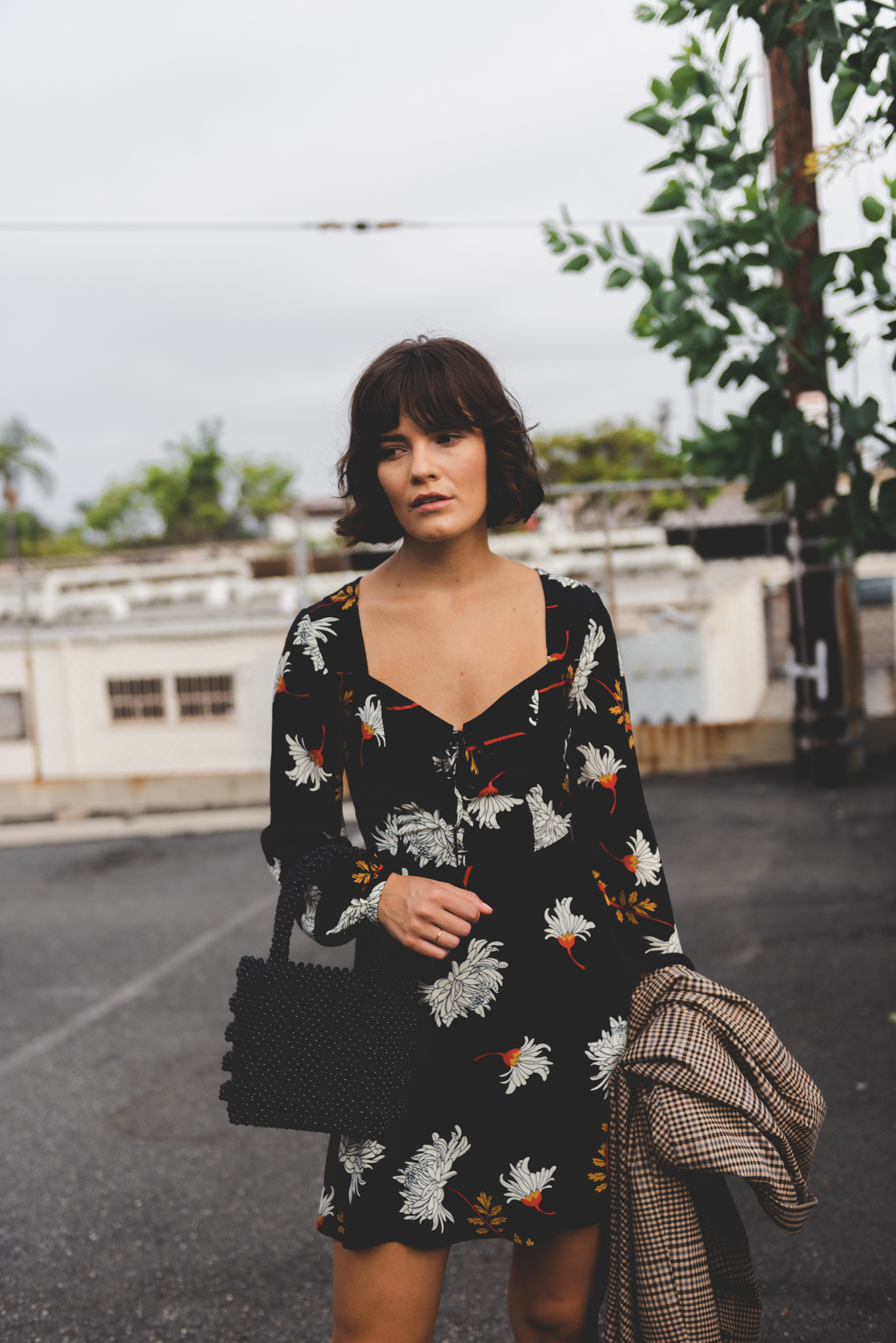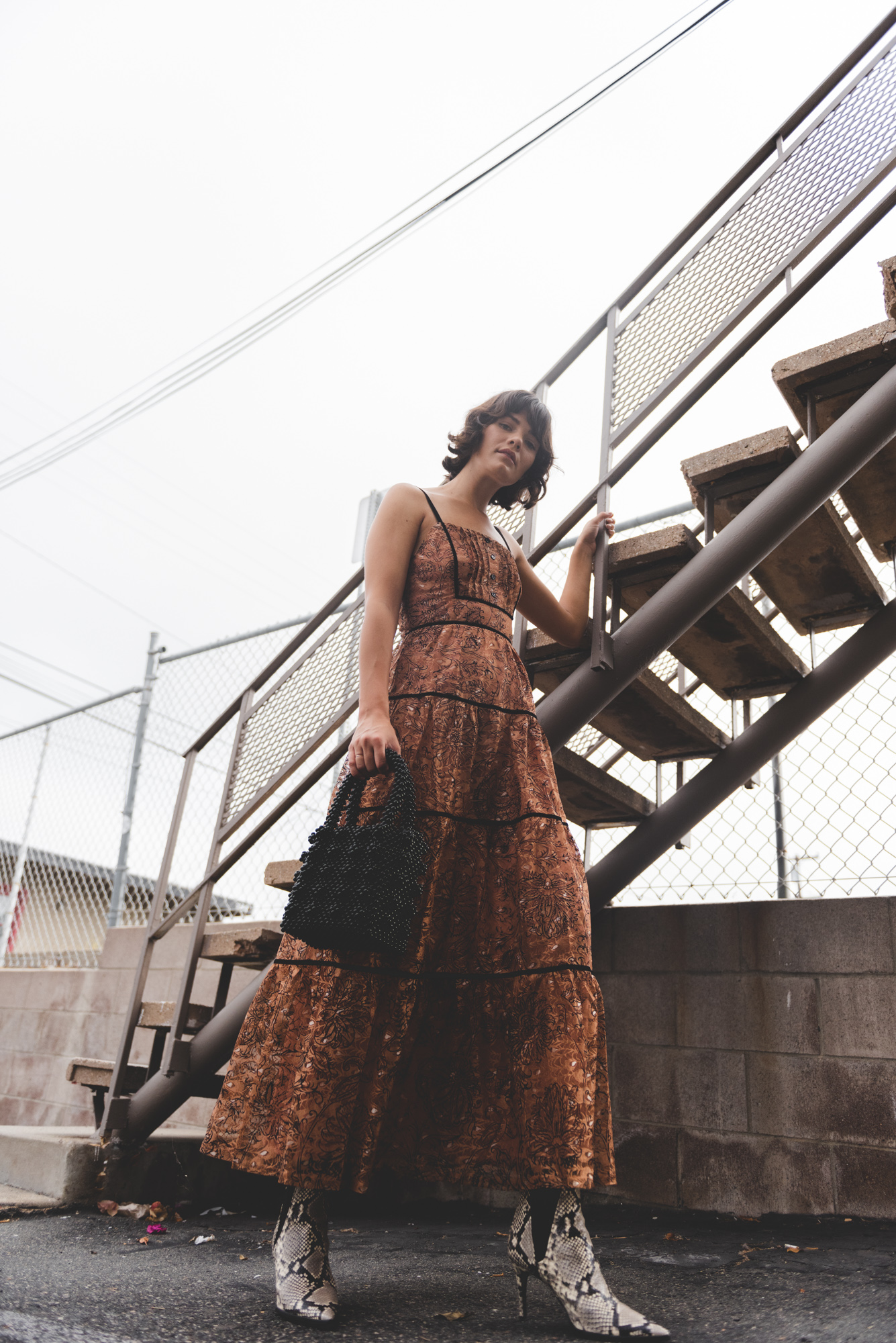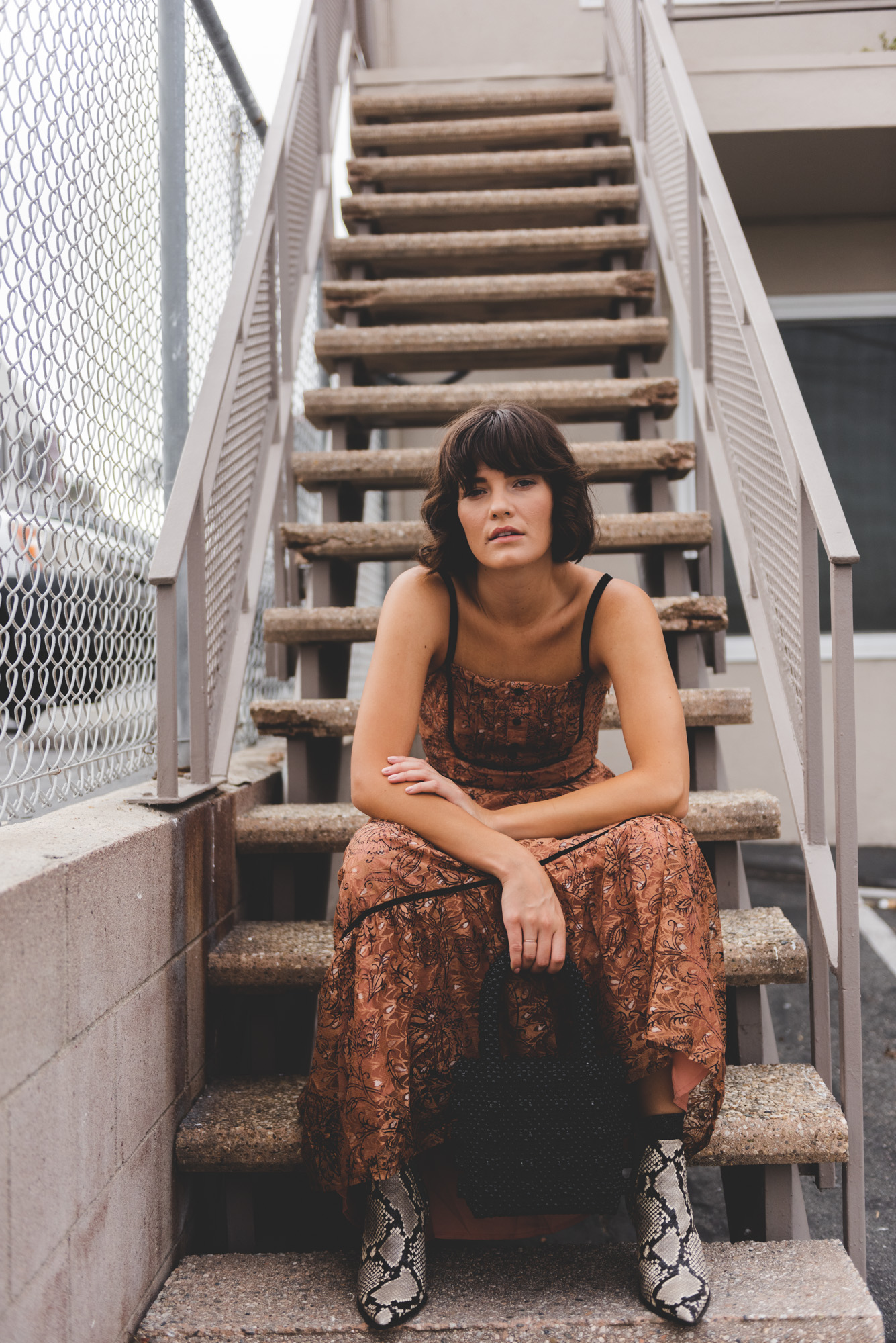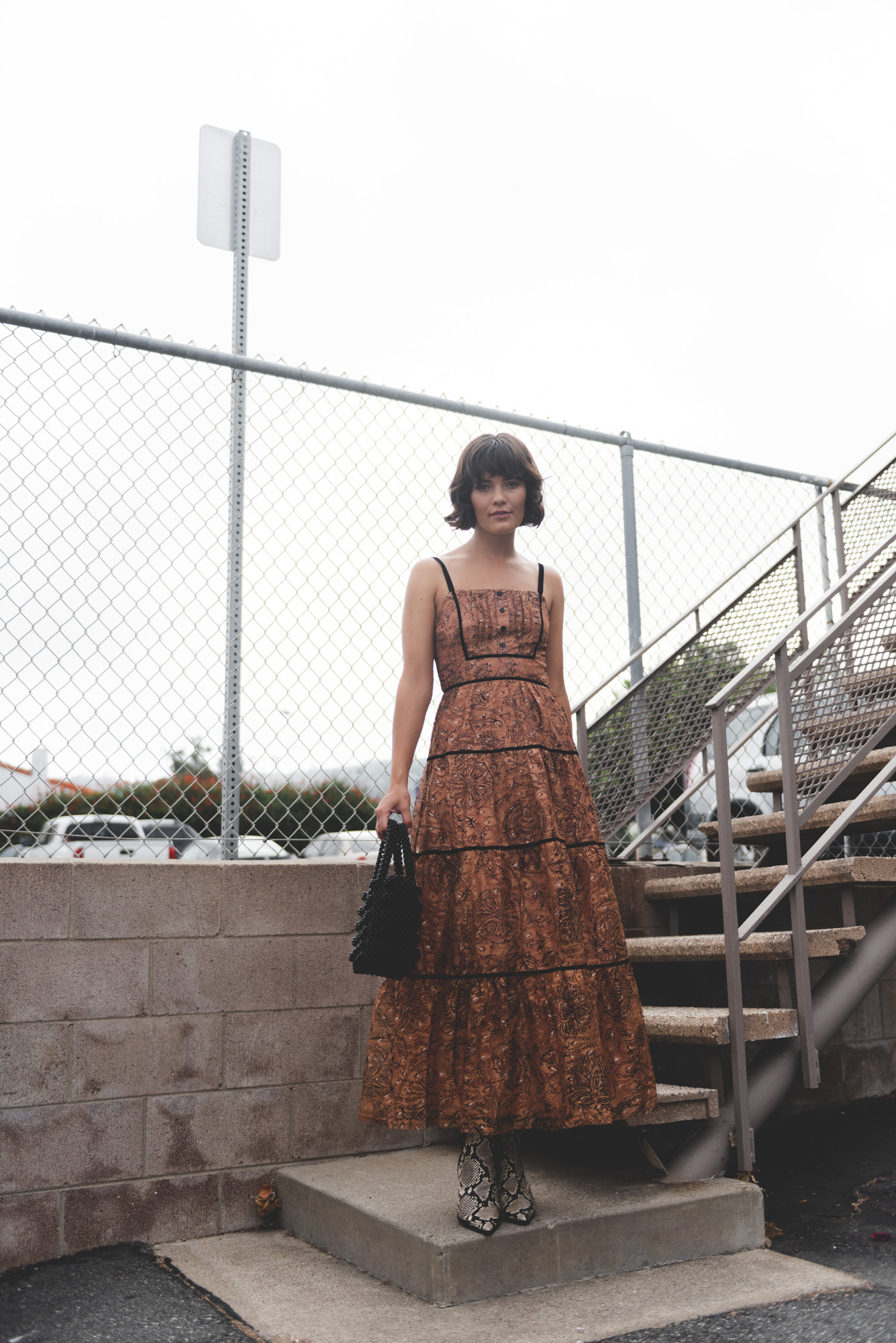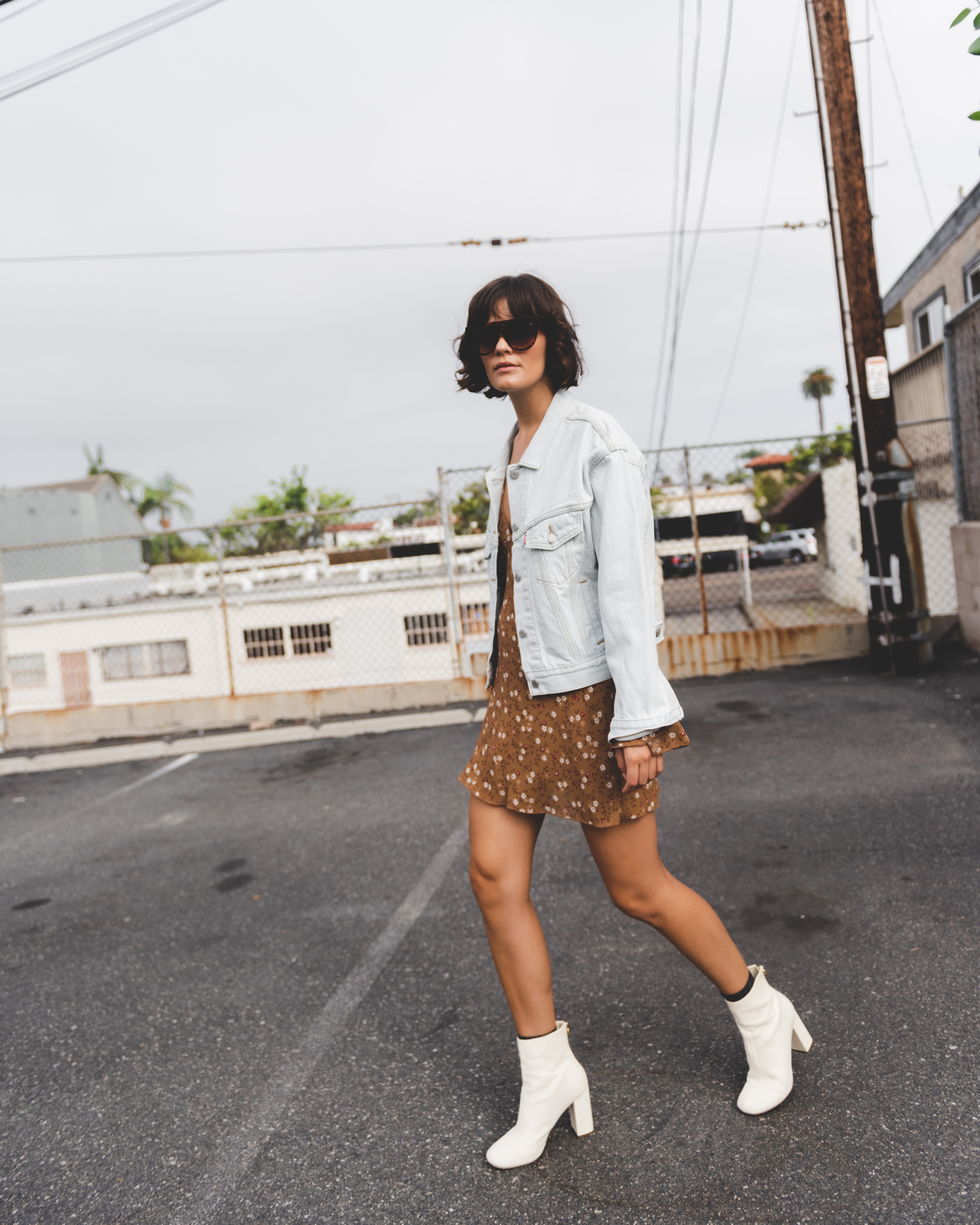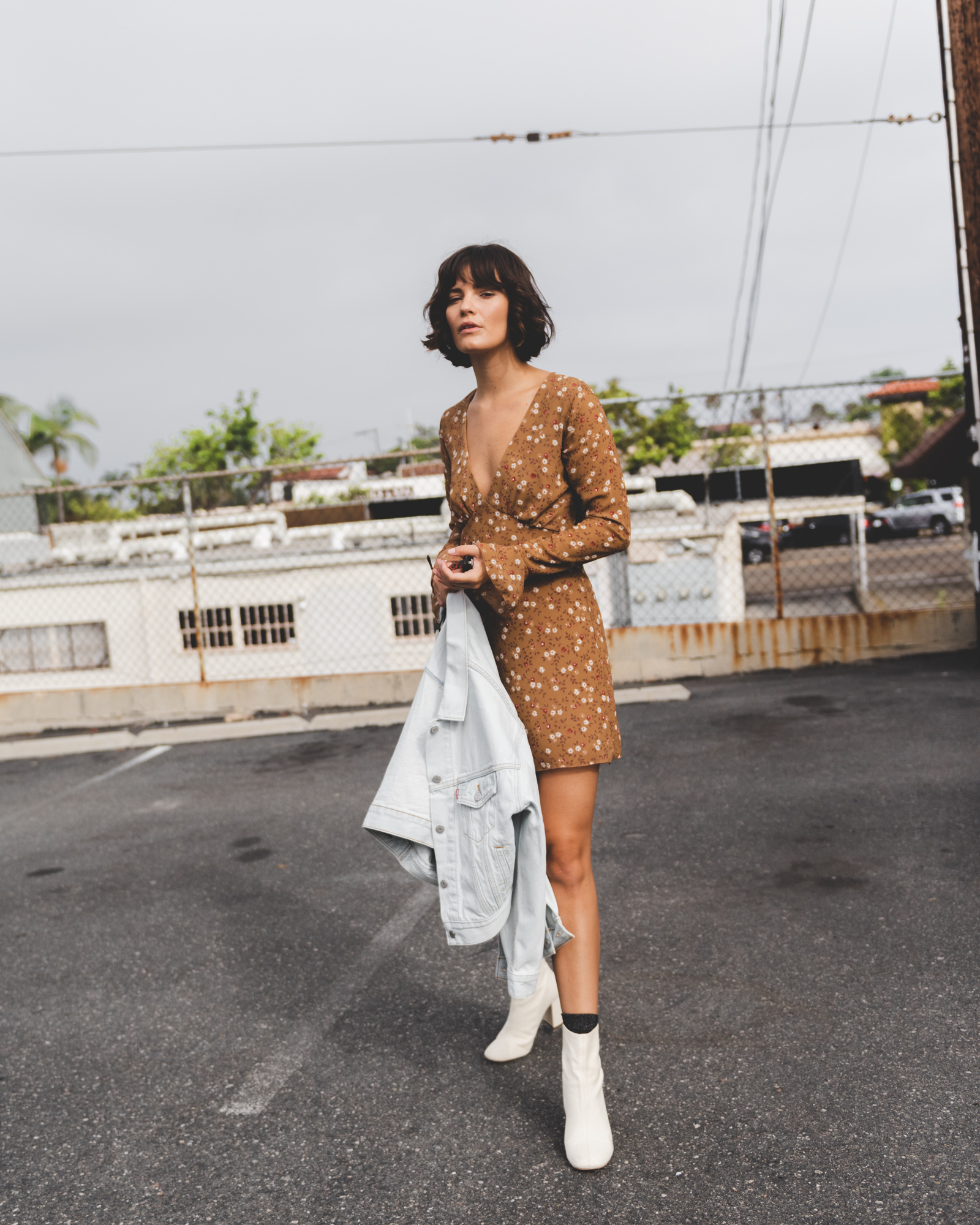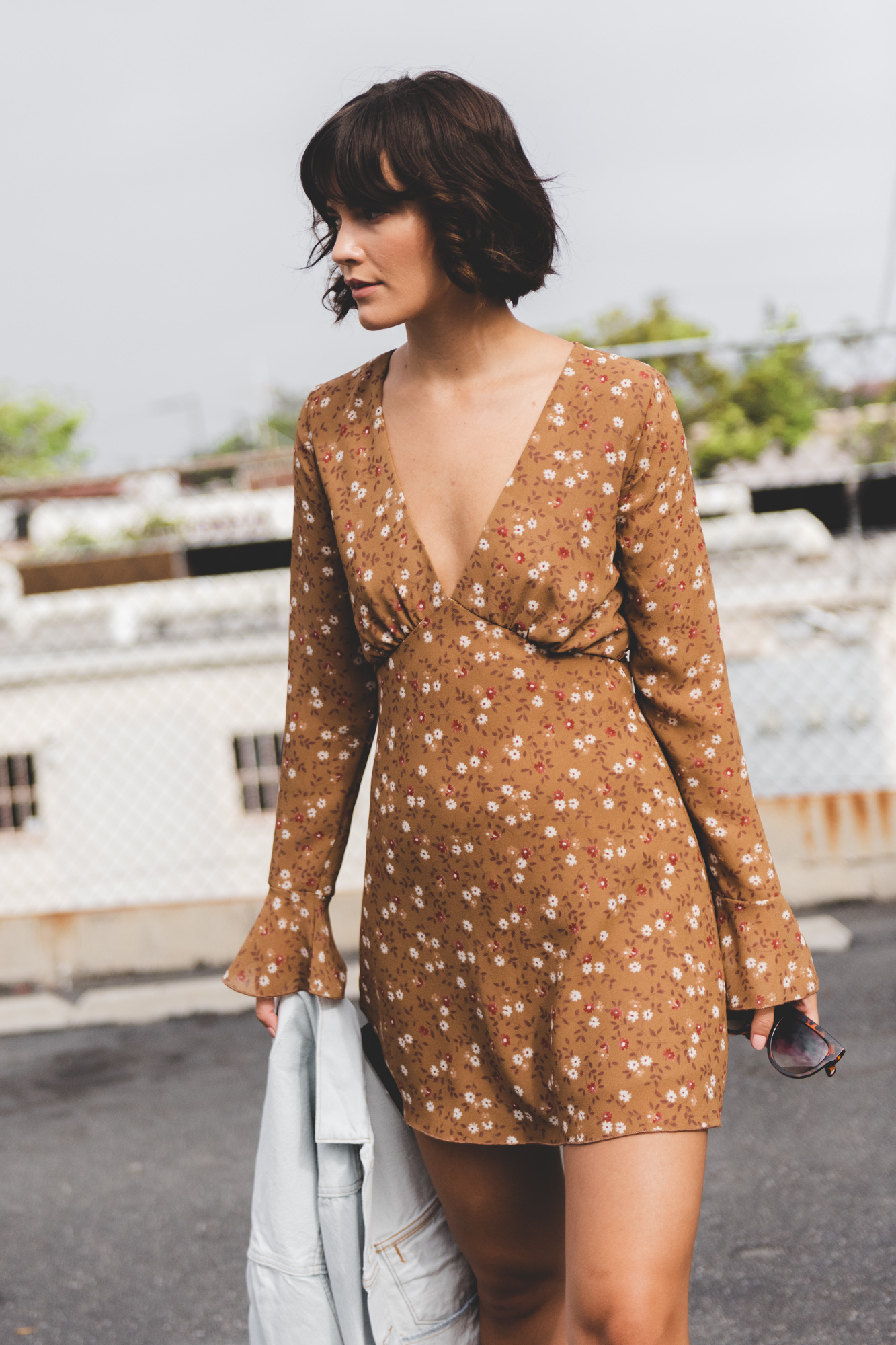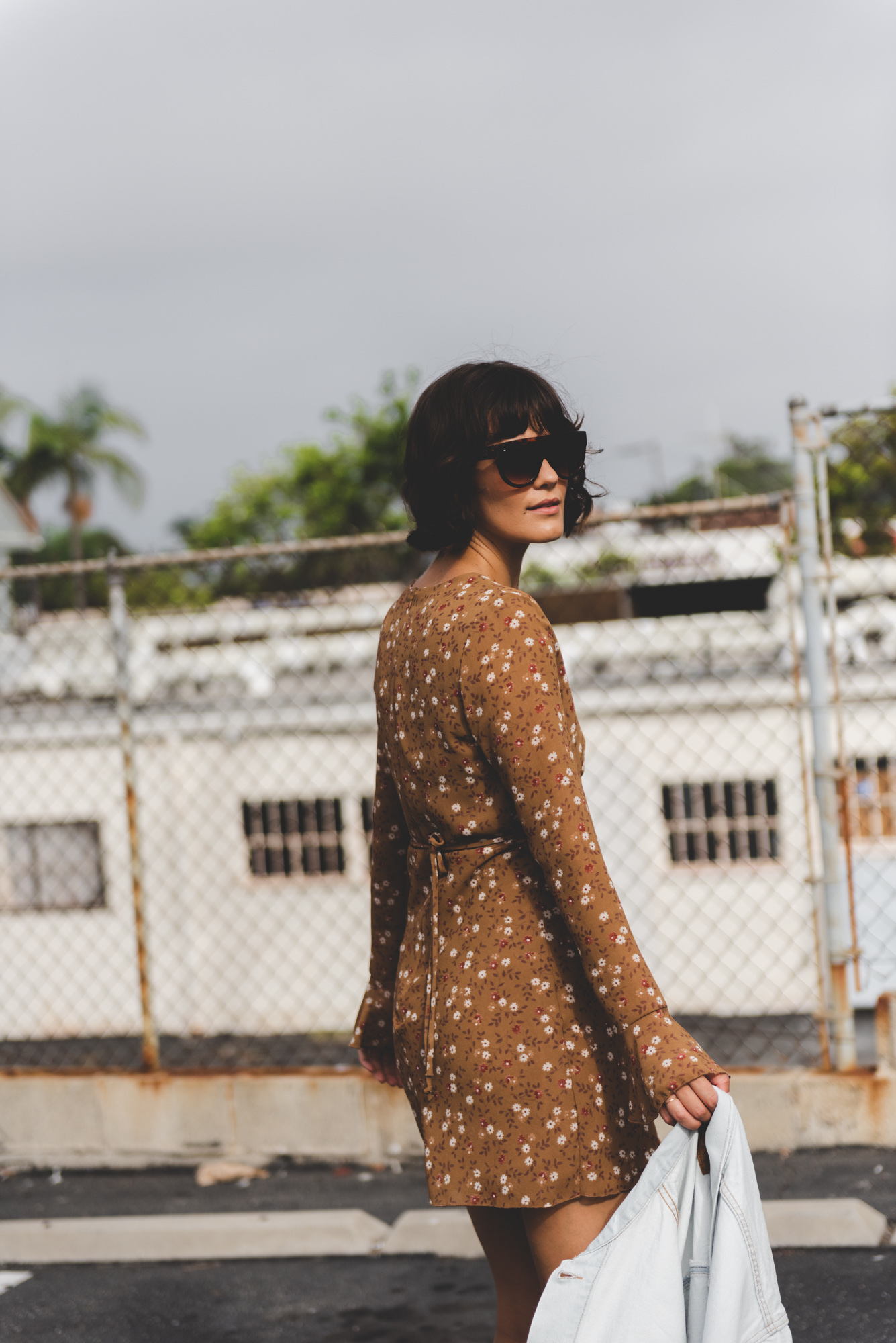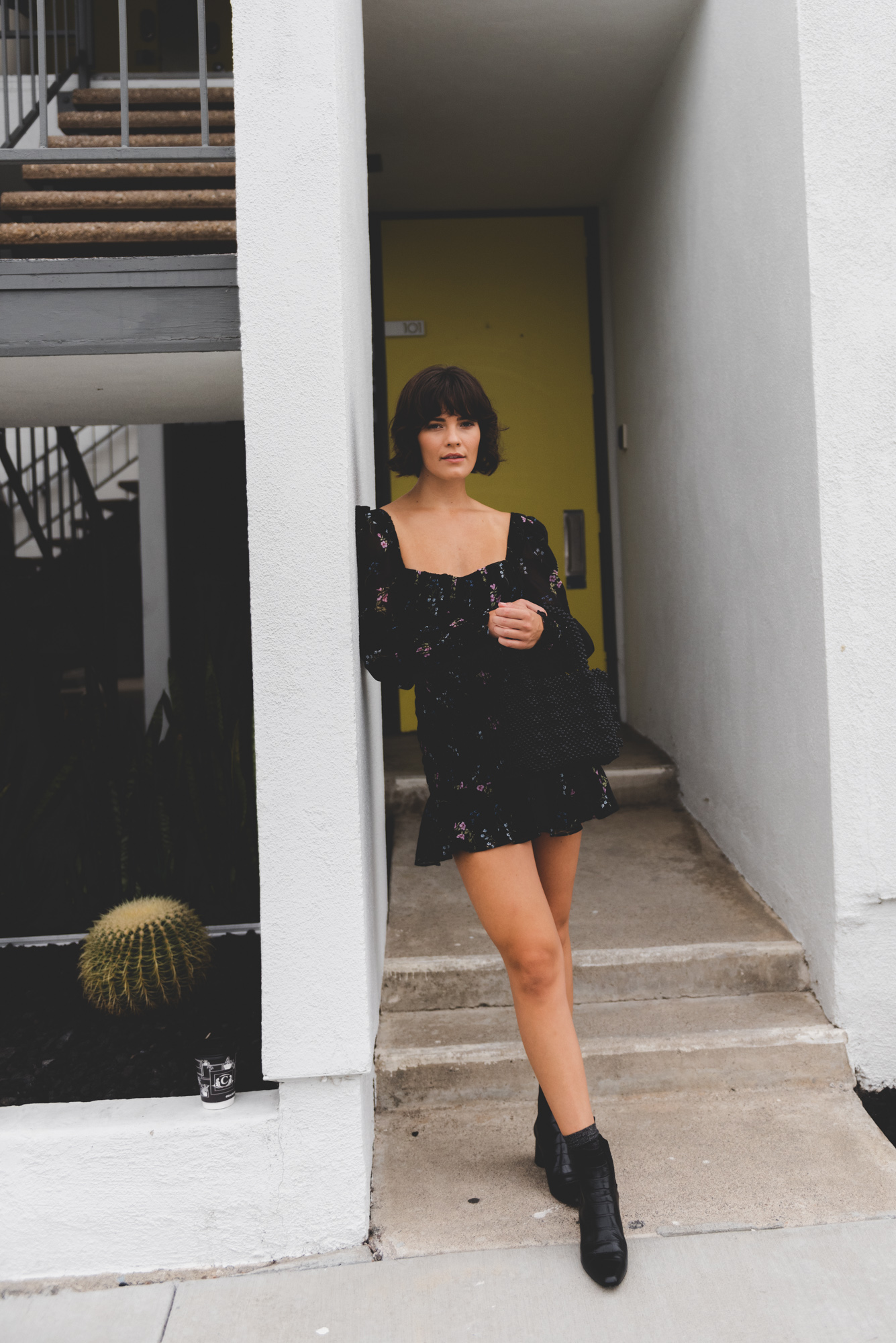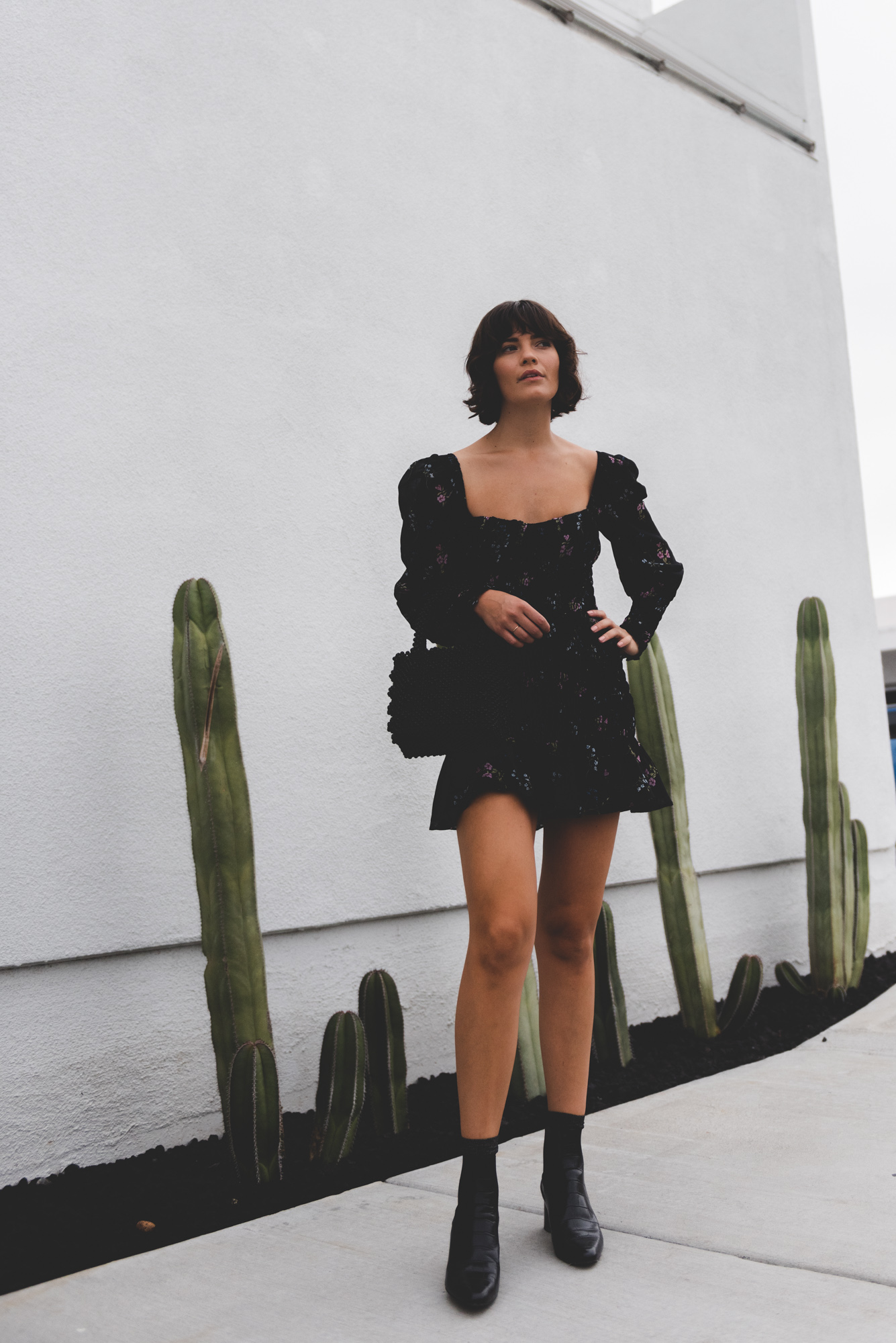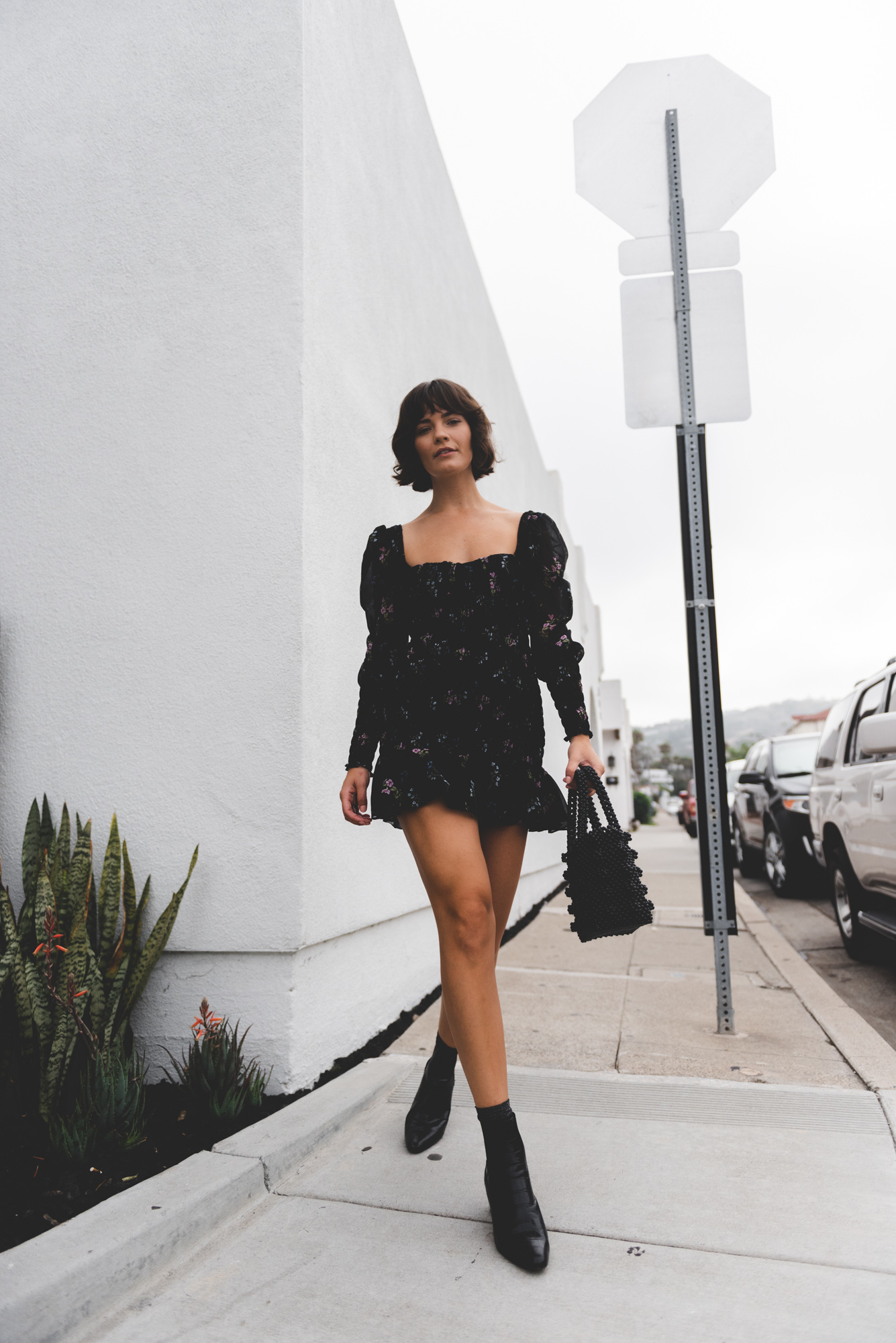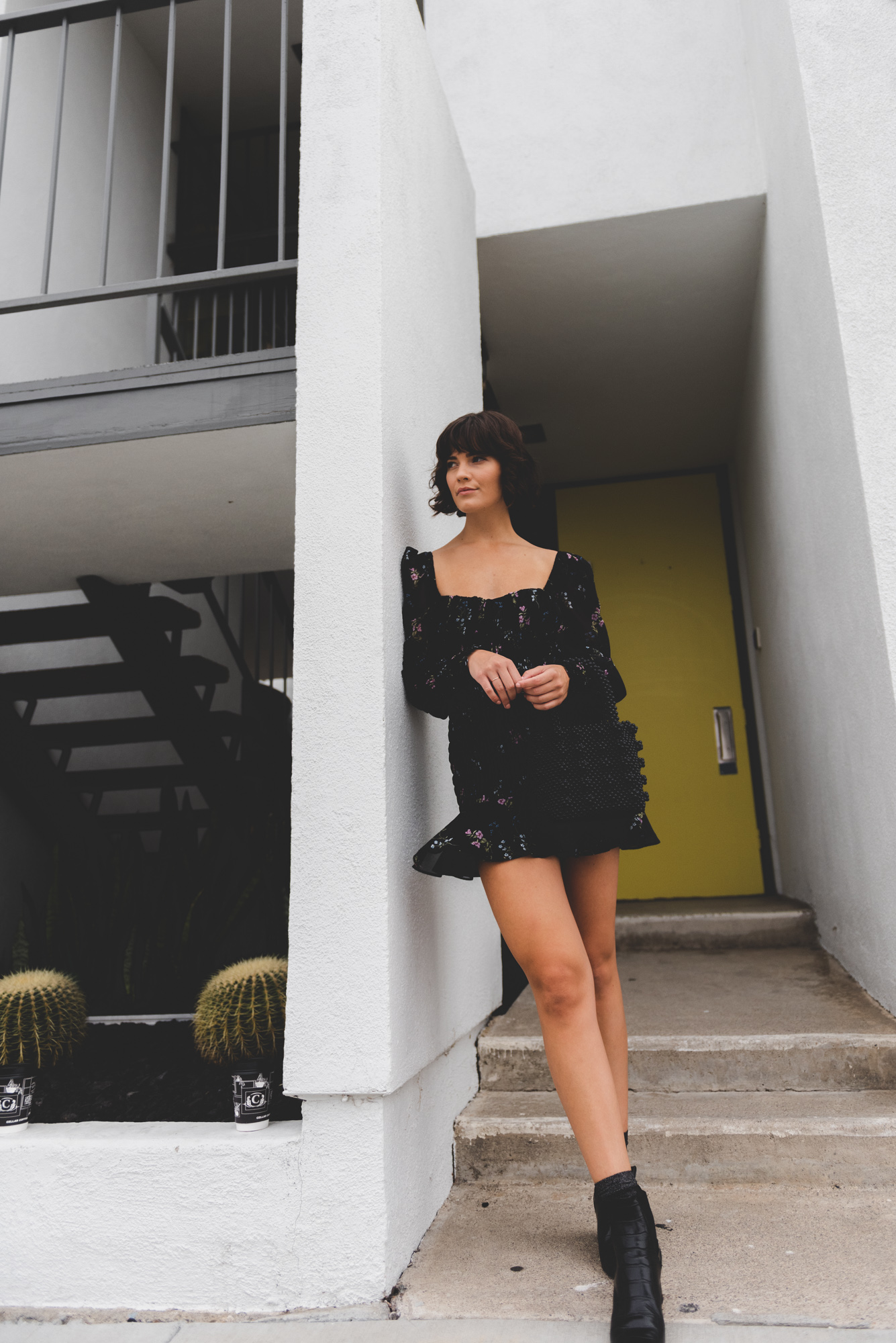 CREDITS
Model @hannahfusher
Styling + Photography @imagingbyrachael
Location Manager @nataliedickens