Why We ♥ Jonas and Muse
I was invited to the Jonas and Muse studio by Liz, mother to the mother daughter duo behing this brand, to view their line and OMG.. I died. First, lets talk about how sweet, stylish and genuine she is, and how RAD her house is! Her and her hubby travel around the world for his business, and while they are away Liz gathers unique pieces of art and trinkets to bring home. The collection they have is insane. I though the house was rad, then we walk into the studio.. HOLY JEWELRY. I didn't expect so many gorgeous and rare pieces everywhere! From beads to horns, the beauty was endless. I am so in love with their line and they're talent, and SO excited to have a relationship with them. I can't wait to have fun playing with their phenomenal pieces for photoshoots!
Jonas and Muse is a jewelry brand that marches to a beat all its own. They are a mother-daughter duo that travels the world finding the most beautiful and unique pendants and beads that they put together in their jewelry. They are artists in every sense of the word, and can't sit still without doing something with their hands. Luckily, they found a way to channel that energy into designing and making some seriously cool jewelry. Aside from a small staple-collection, every piece is one-of-a-kind—as are the women that wear their jewelry. They are a great brand because every woman, at every stage of life can wear Jonas & Muse. Young and old; conservative and bohemian; in a big city or out in the country… Jonas & Muse looks great on everyone! And that's all they could hope for—to make women look and feel fabulous just by throwing on a beautiful piece of jewelry… or in their case, layering four pieces at the same time!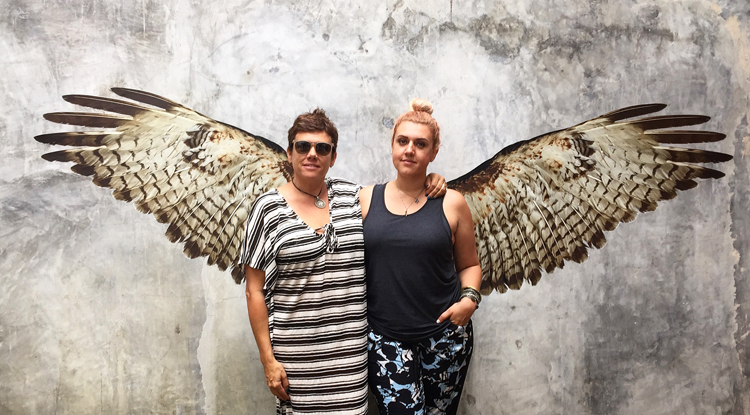 How long have you been designing jewelry and at what point did you decide to make it your career?
Liz: I began designing jewelry 11 years ago, and it became a career totally by accident. I was a studio artist, at the time, working in ceramics and painting. While sitting at one of my son's very long (and very boring) baseball games, I decided I needed a project I could work on at these games, and my jewelry career was born. I began making necklaces for myself and friends. Over time, I had so many requests and orders that I began working exclusively on jewelry.
Christine: About three and a half years ago, I was living in New York and had quit my job. I started making necklaces on the side to help make some money while I was looking for a new job. After a few months my mom convinced me to move back to California and work with her full-time. I did, and helped bring in a whole different skill set to the business—we rebranded, launched social media accounts, started an e-commerce site and began getting some exciting press, like two pieces in Vogue.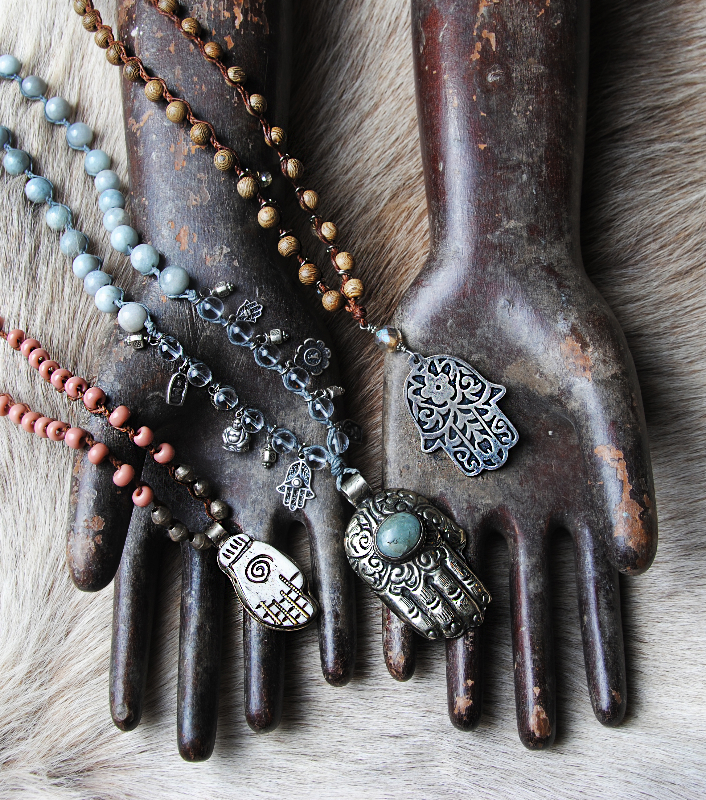 What is the inspiration behind your designs?/What inspired your most recent collection?
Liz: My inspiration comes from the simplest moment to the most beautiful buddhist temple in a far away land. I am fortunate enough to travel almost every month, so this kind of inspiration comes very regularly. I try to be as open as possible to receiving this kind of inspiration from the people and places I come across. I don't really design collections as much as I design a necklace around the story of each individual pendant.
Christine: I am inspired by everything—art and traveling and people and magazines and things I find on instagram or pinterest. I have allowed myself to get to a point where being inspired or designing isn't really a conscious thought process, it's really just a feeling I get. When I pick up a pendant, it just kind of comes together. My mom and I bounce a lot back and forth, and get inspiration from one another.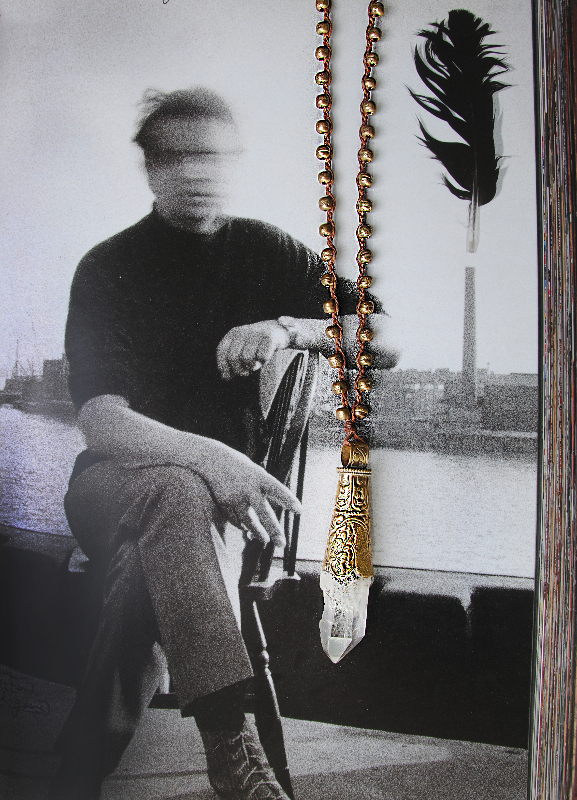 How did you decide on Jonas and Muse as the name of the brand?
We were kind of pushed into rebranding when our previous name was trademarked by another company. When we started brainstorming for this name we knew we wanted to incorporate our last name, Jonas, and use another word that meant something to us. We are so motivated by what inspires, those people and things become our muse. And voila, we arrived at Jonas and Muse.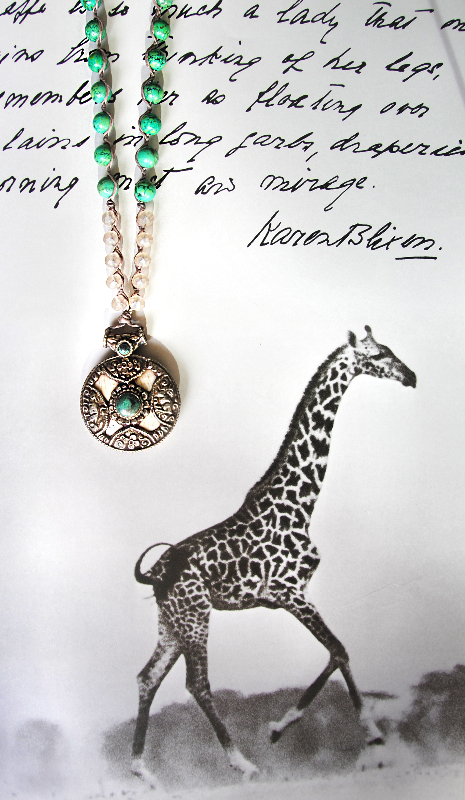 How would you describe your personal style?
Liz: I like to think my personal style is unique. It is very much a juxtaposition of my life and travels. I have collected amazing pieces on my trips around the world, and they influence both my home and wardrobe. I like to mix the basics with touches of eclectic, bohemian cool.
Christine: My style is super eclectic and constantly changing. I live by the idea that if I love it, it will work with what I have. I buy what I love and just mix it in. I love collecting cool pieces and styles—super tribal
mixed with super modern, and everything in between. I love when a piece of art or furniture or clothing has a great story behind it, and I get to relive where I found it or first heard the story every time I share
it with someone.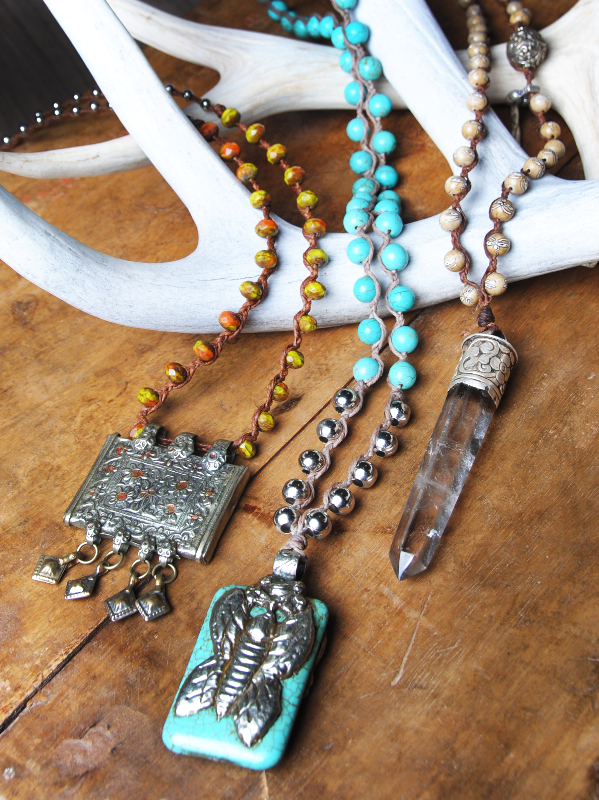 What Jonas & Muse Piece do you find yourself wearing the most?
Christine: I wear one of the staple pieces in our Jonas Collection, the single pearl choker in black, almost everyday. It goes with everything and layers amazingly. When I wear necklaces, I normally have about 3-5 different pieces on at once, so the short pearl is great to mix in with whatever else I put on.
Liz: I wear a different Jonas & Muse necklace everyday, but it typically is some kind of horn piece. I really love each and every piece that I make, so it's so fun getting to wear the different style's and pieces.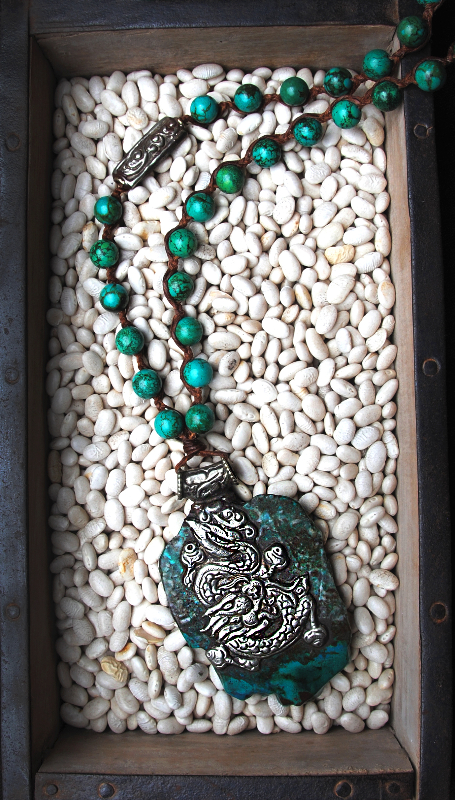 What's next for Jonas and Muse?
We are really excited for this year, and so motivated to grow and expand across the country. A big goal is to get new accounts in some cities outside of California like Chicago, Austin, New York, Nashville. Besides that, I think the exciting part is not knowing what's next. In 2014, we had a couple pieces in Vogue. In 2015, we designed and produced a private label mens line for John Varvatos. What's to come in 2016? We have no idea, but we are SO excited at the possibilities.
See something you love? Visit Jonas and Muse online to SHOP & stay connected on
All photos provided by Jonas and Muse