Asymmetrical Hem: What We Wear
with Head Stylist Katie Keyes
Ok so she did it again…. Rachael got me in front of the camera. I so much prefer to be behind the camera, but it's a new year and I guess it's time to get more comfortable in front of the camera (thanks a lot Rachael ;).
I've loved fashion and style for as long as I can remember. When I was young I told people I was going to be a stylist and most people I told had no idea what I was talking about. Now, everyone knows what a fashion/wardrobe stylist is and does. For me style is always about what's next while trying to work with what I have. I love my asymmetrical Zara dress and I'm always finding new ways to style it. Right now I'm obsessed with skinny neck ties, bandanas and chokers. These are very inexpensive ways for me to restyle one of my go to pieces-especially a bandana, they're like a dollar. Bandanas are cool because you can wear them several different ways. (BTW stay tuned for all the different ways to style a bandana).
Ok, since we started talking about bandanas lets talk about the importance of accessories. They're kinda everything to your look. Choosing the right accessories the key to creating your own personal style. For example the asymmetrical dress I'm wearing can be restyled so many ways just by changing the style of the accessories. For me, I like to have something that the average girl might be intimated by, like these gold booties-I LOVE them and get a million compliments every time I wear them. Another thing I do is invest in a quality piece like this suede moto jacket. Investing in a quality jacket gives the illusion that the rest of what you're wearing is quality too, even when it's from forever 21 or H&M.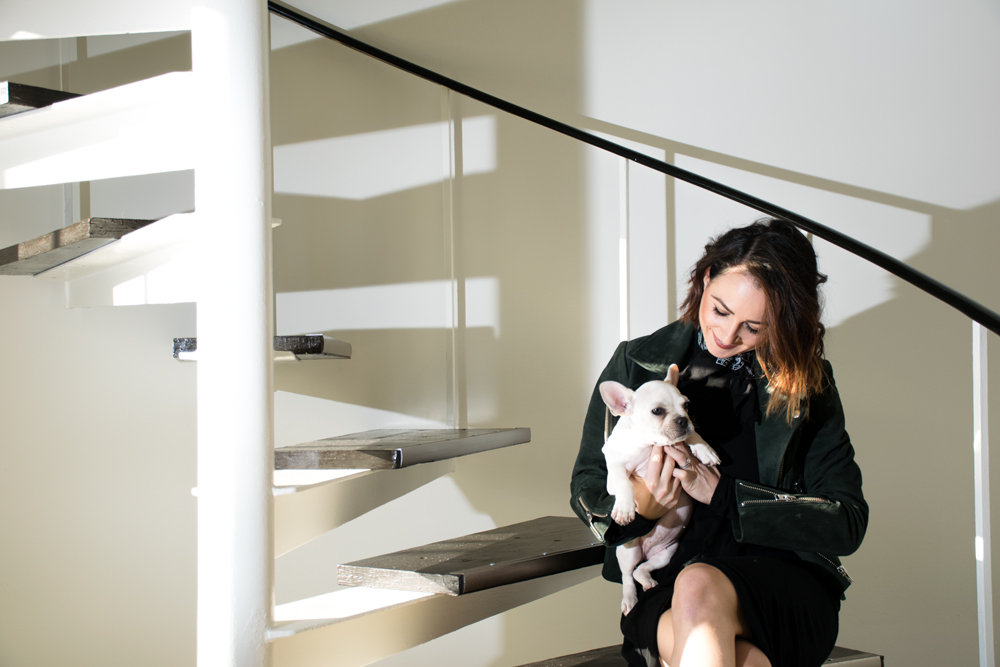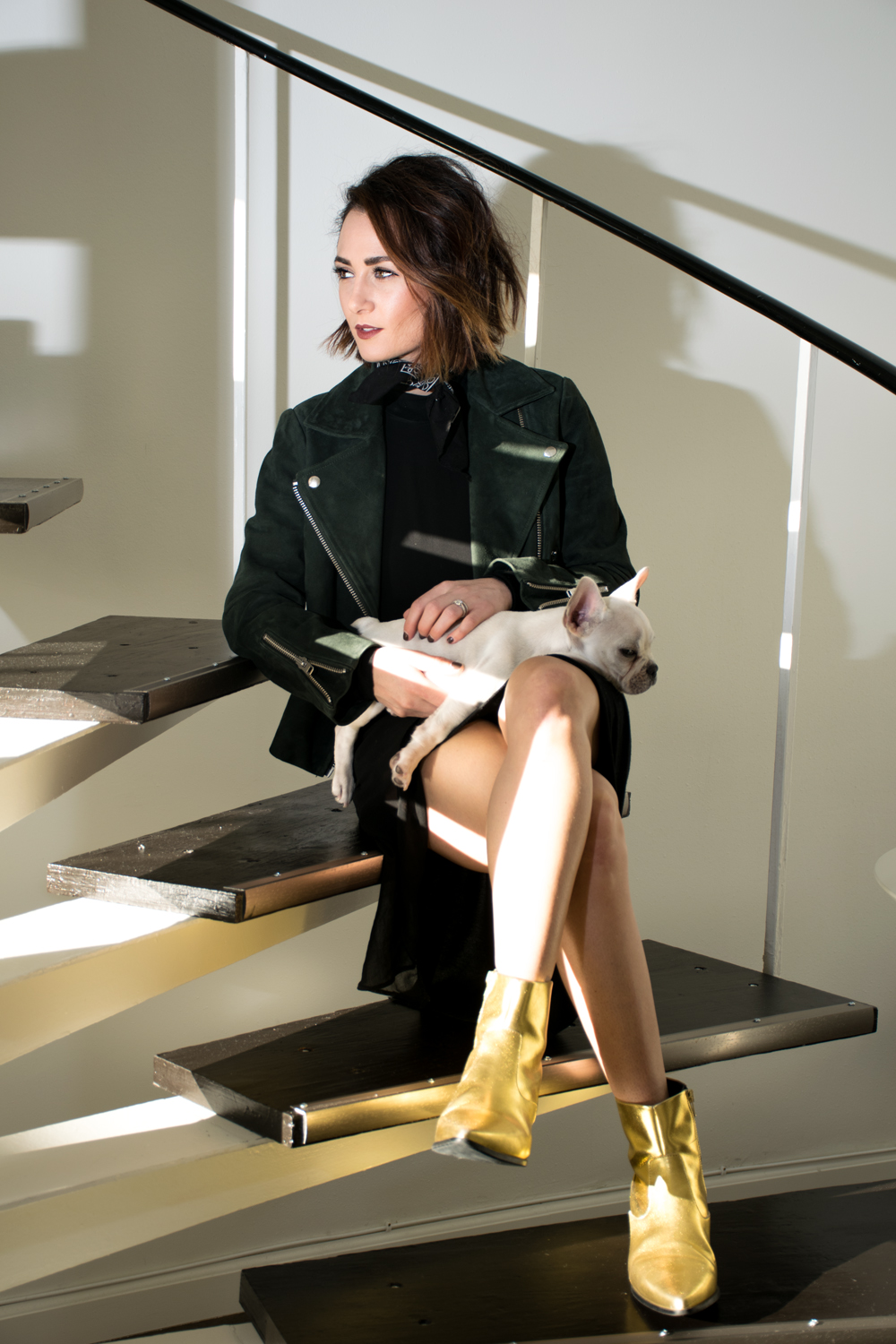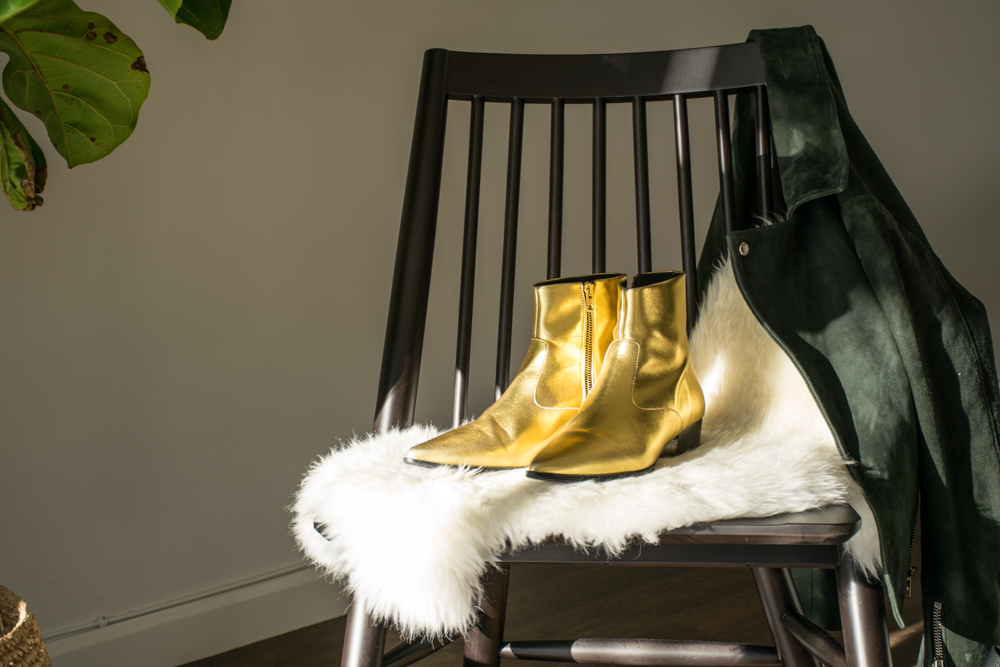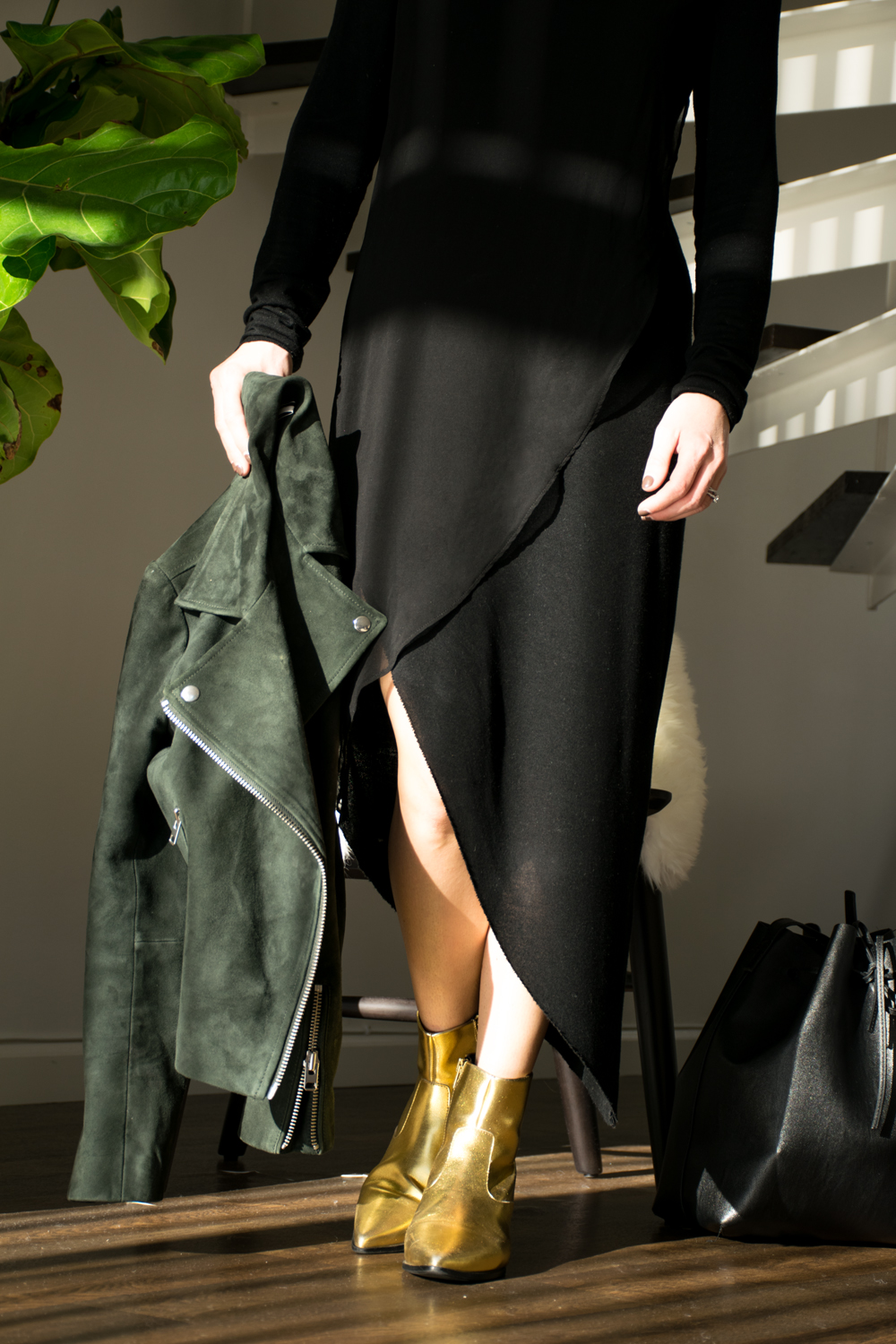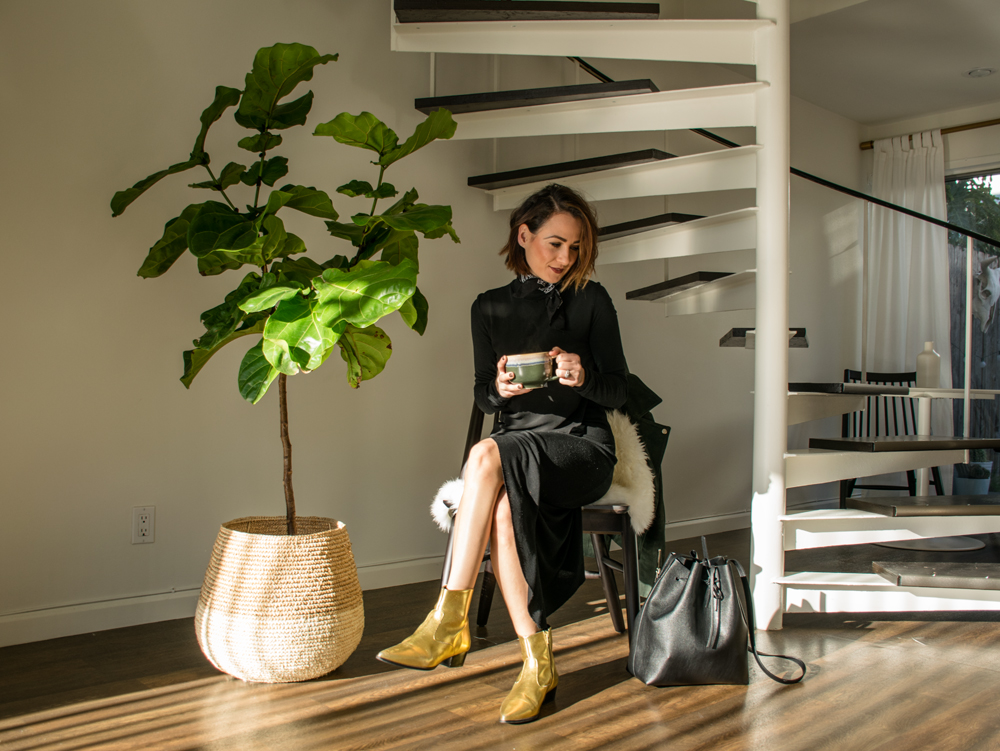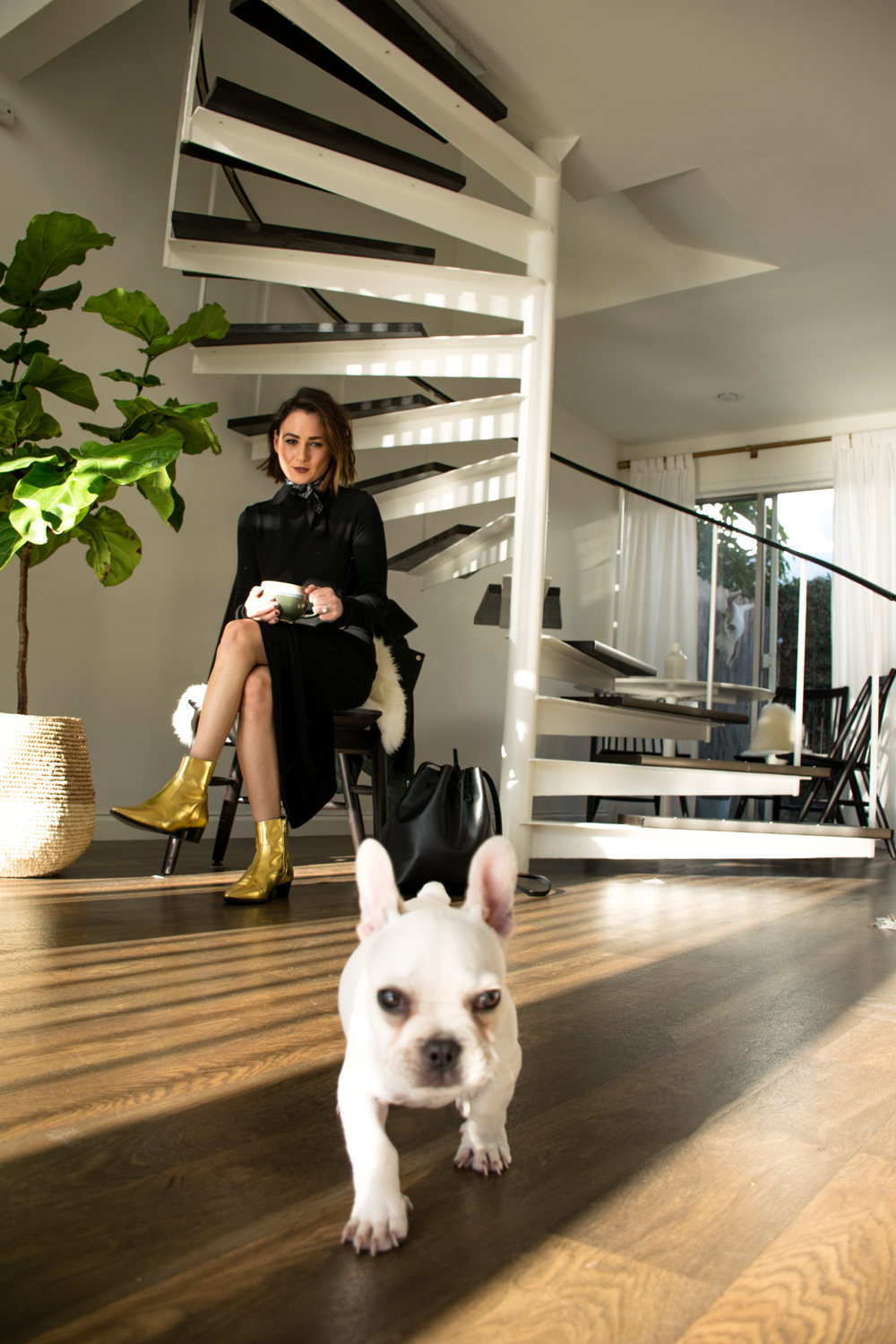 Photos by Rachael Dickens at home with Katie Keyes and the adorable Brooklyn (frenchie puppy-we're all in love).