Classic, Trend, and Timeless Wardrobe Pieces Every Gal Needs in 2019
Timeless wardrobe pieces are key to a great style foundation. That being said, our closets can always use updates. A new cozy sweater, fuzzy cool girl outerwear, LBD, and modern layering pieces, just to name a few. So we've picked 20 pieces you can wear now and incorporate into your 2019 wardrobe.
1. The LBD a.k.a. the little black dress, can be a fashion gal's style bff, and a great go-to night or day.
2. A basic turtleneck can make any dress fall/winter ready.
3. A teddy coat has emerged as a fashion favorite, and we couldn't agree more.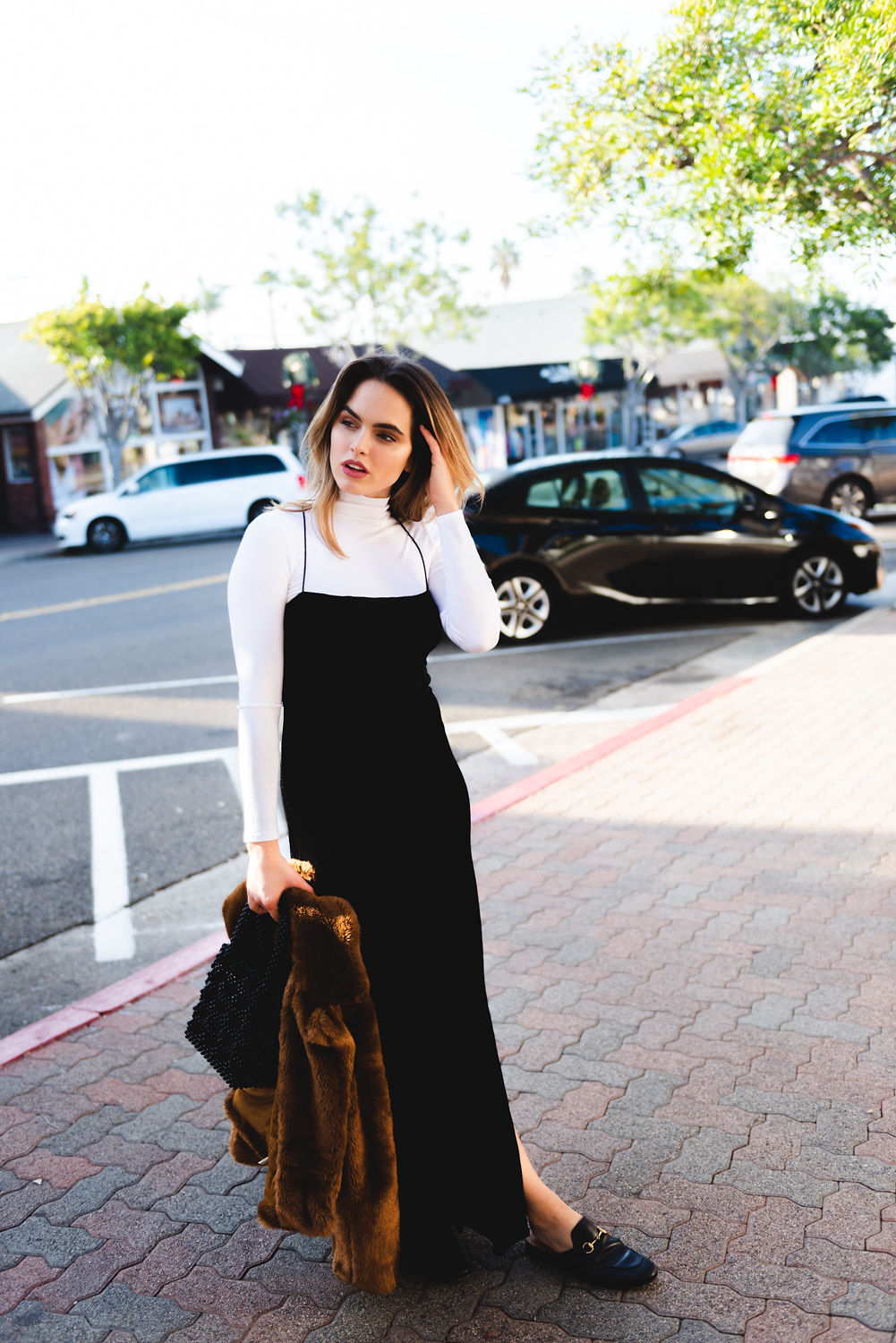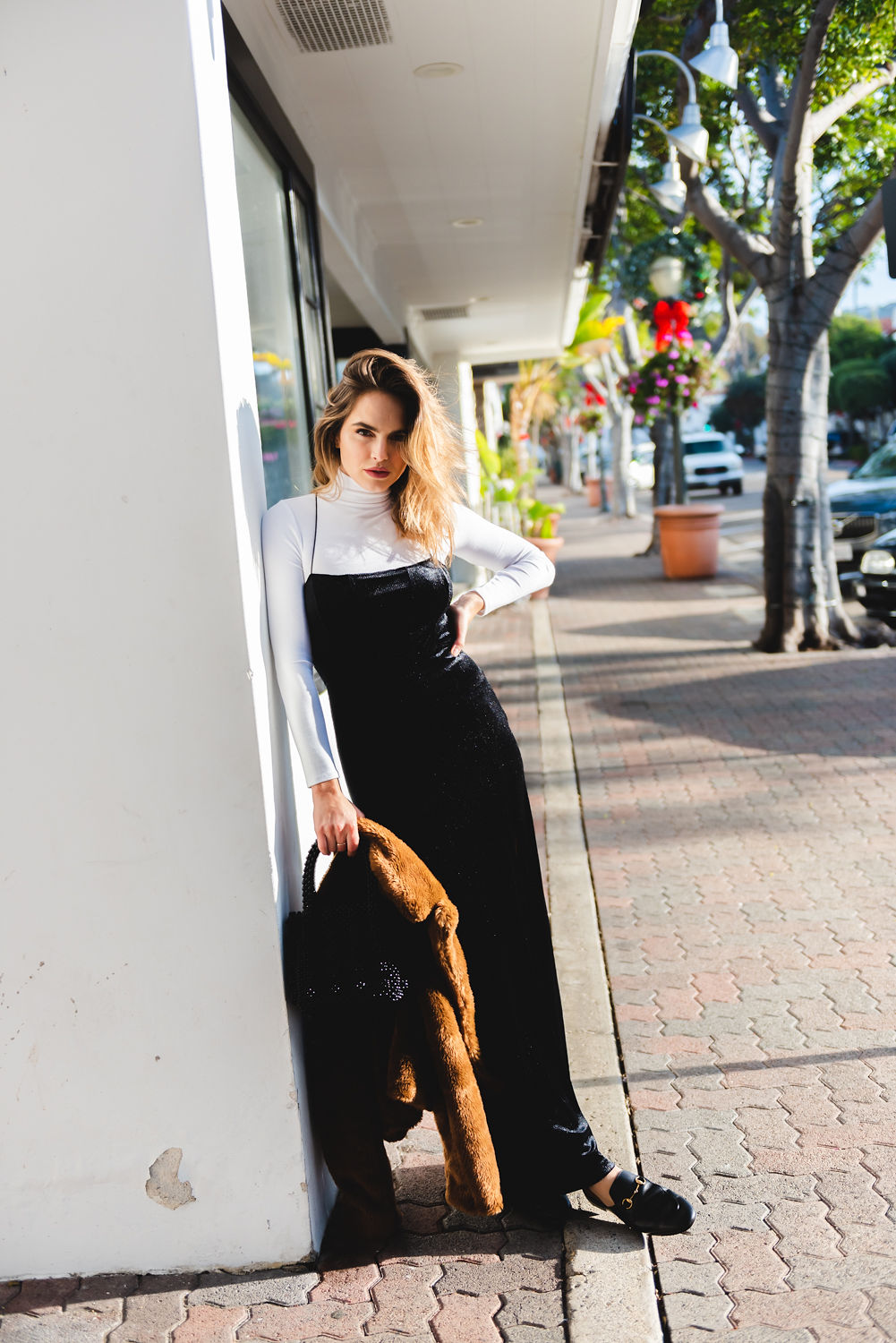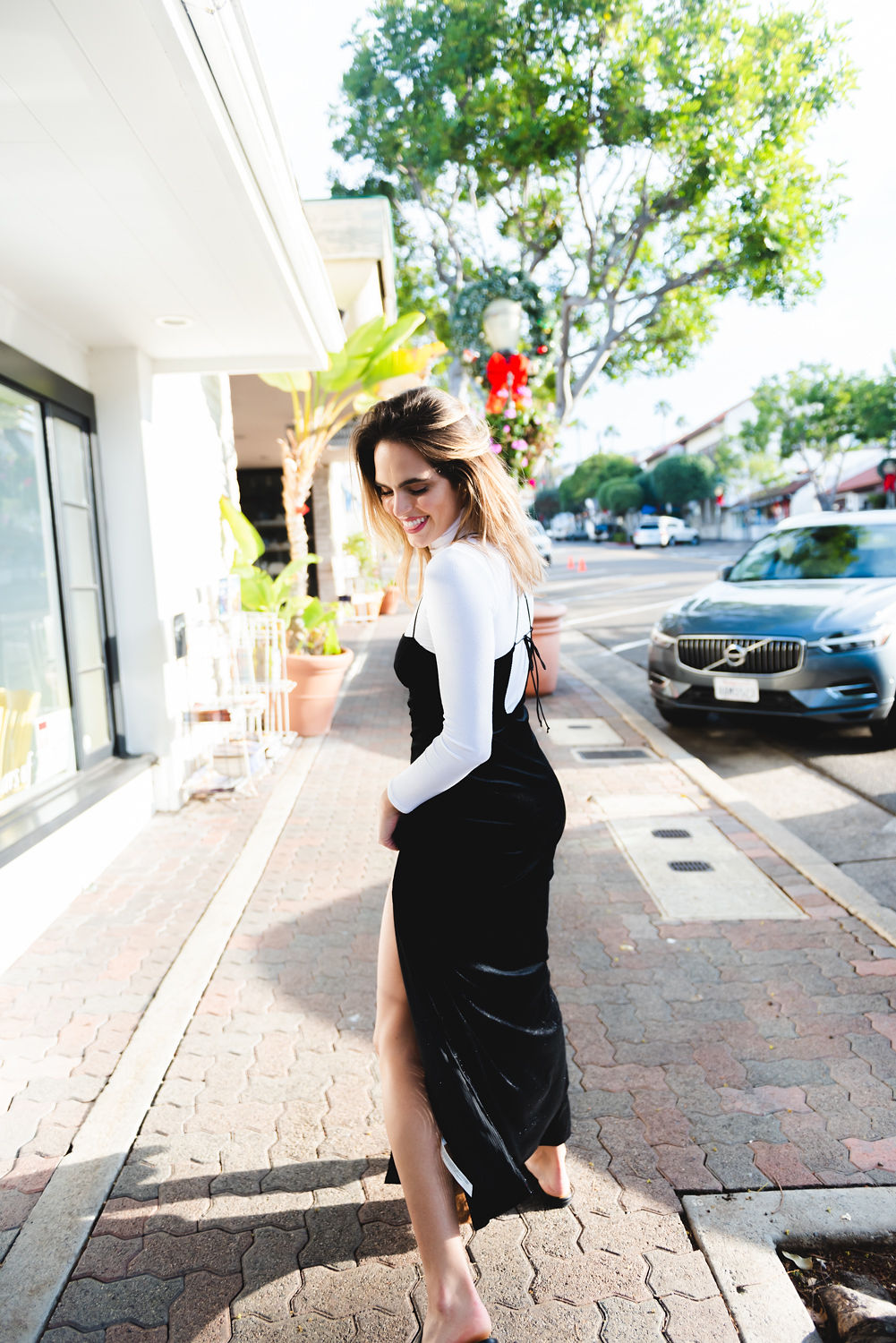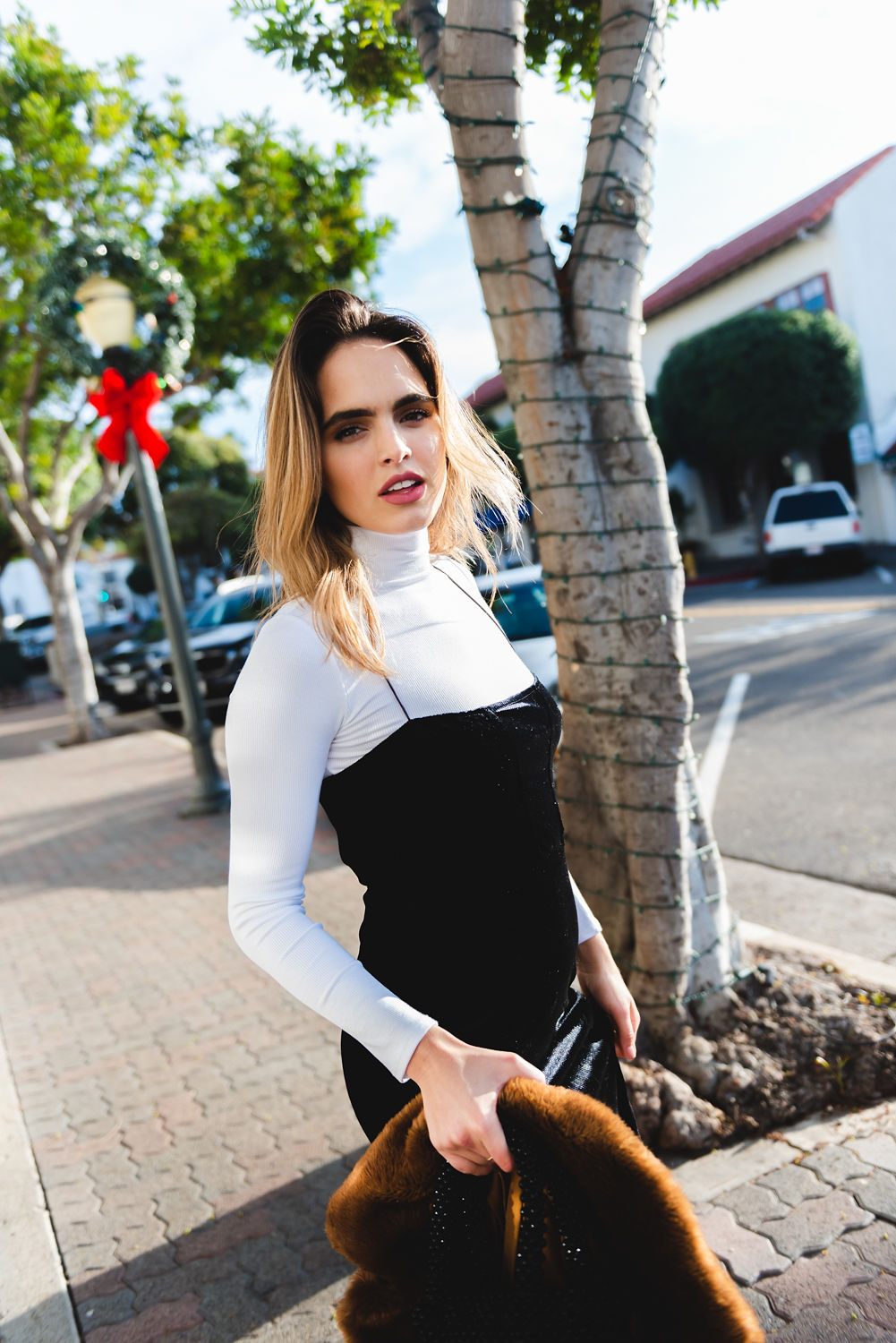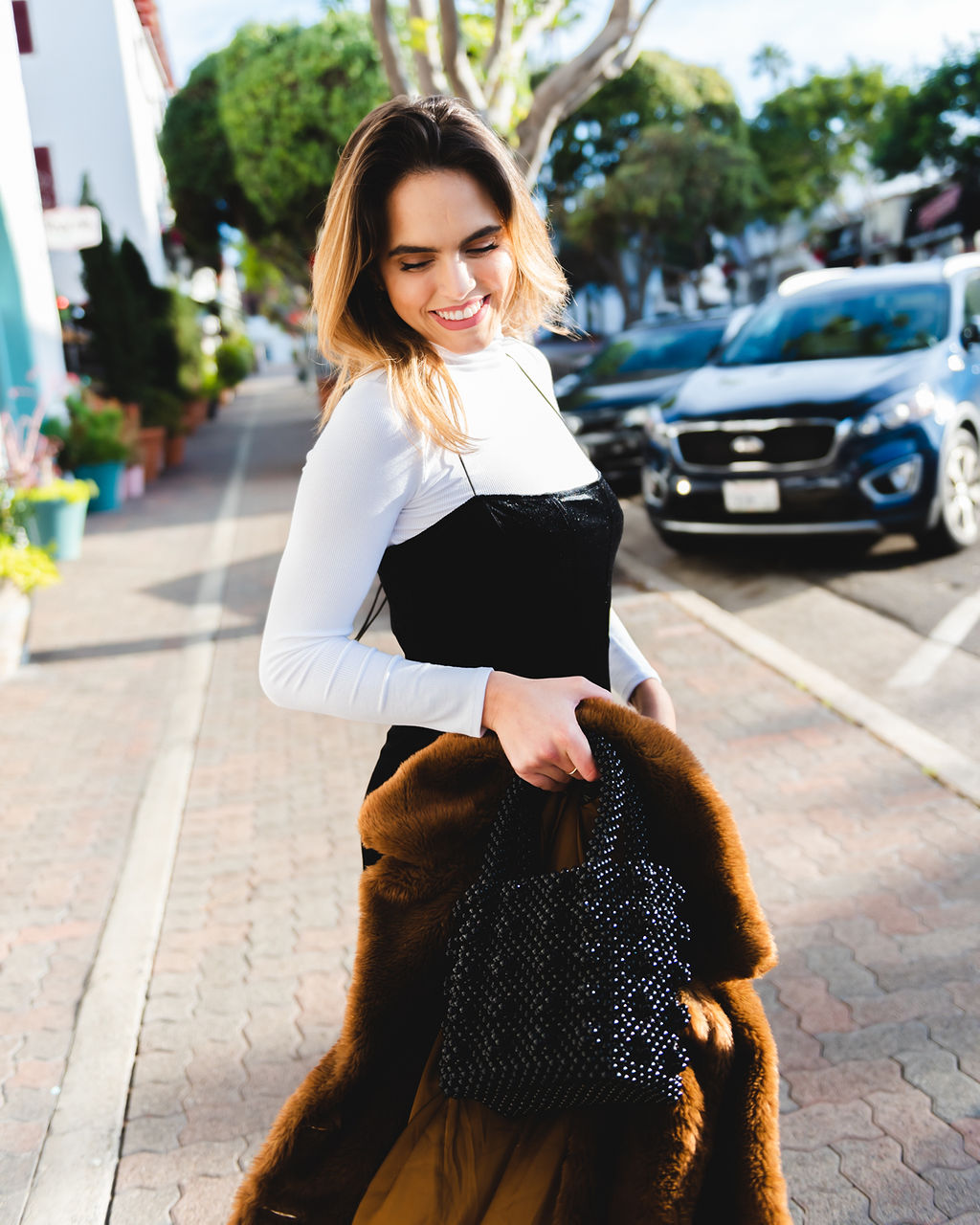 4. A Cream sweater is the perfect item to wear on it's own or layered under a coat or jacket.
5. It's hard to think about coats in SoCal, but you diffidently want to make sure you have a cute one come winter and we're all about a plaid coat.
6. Vintage levi's are a fashion gal must!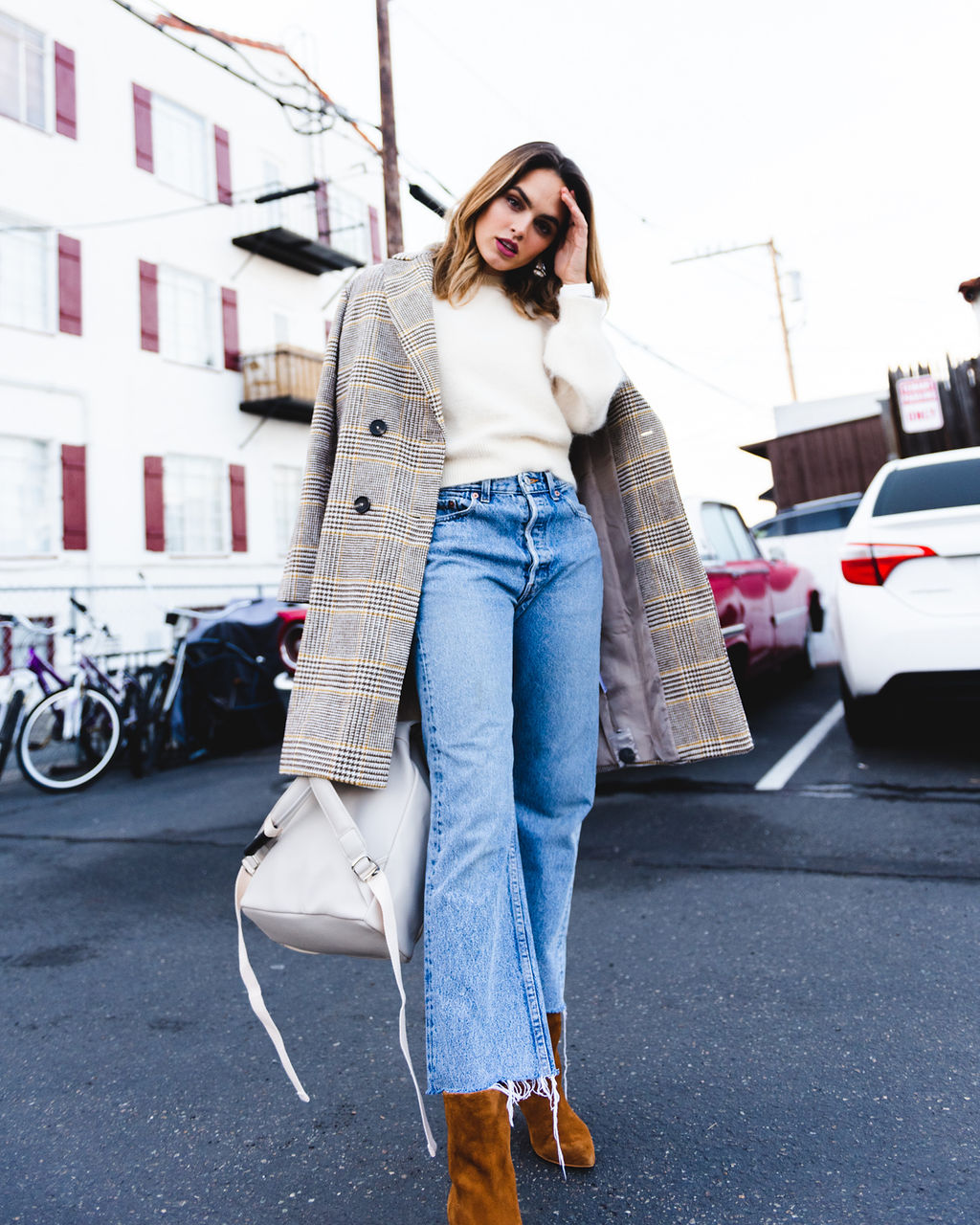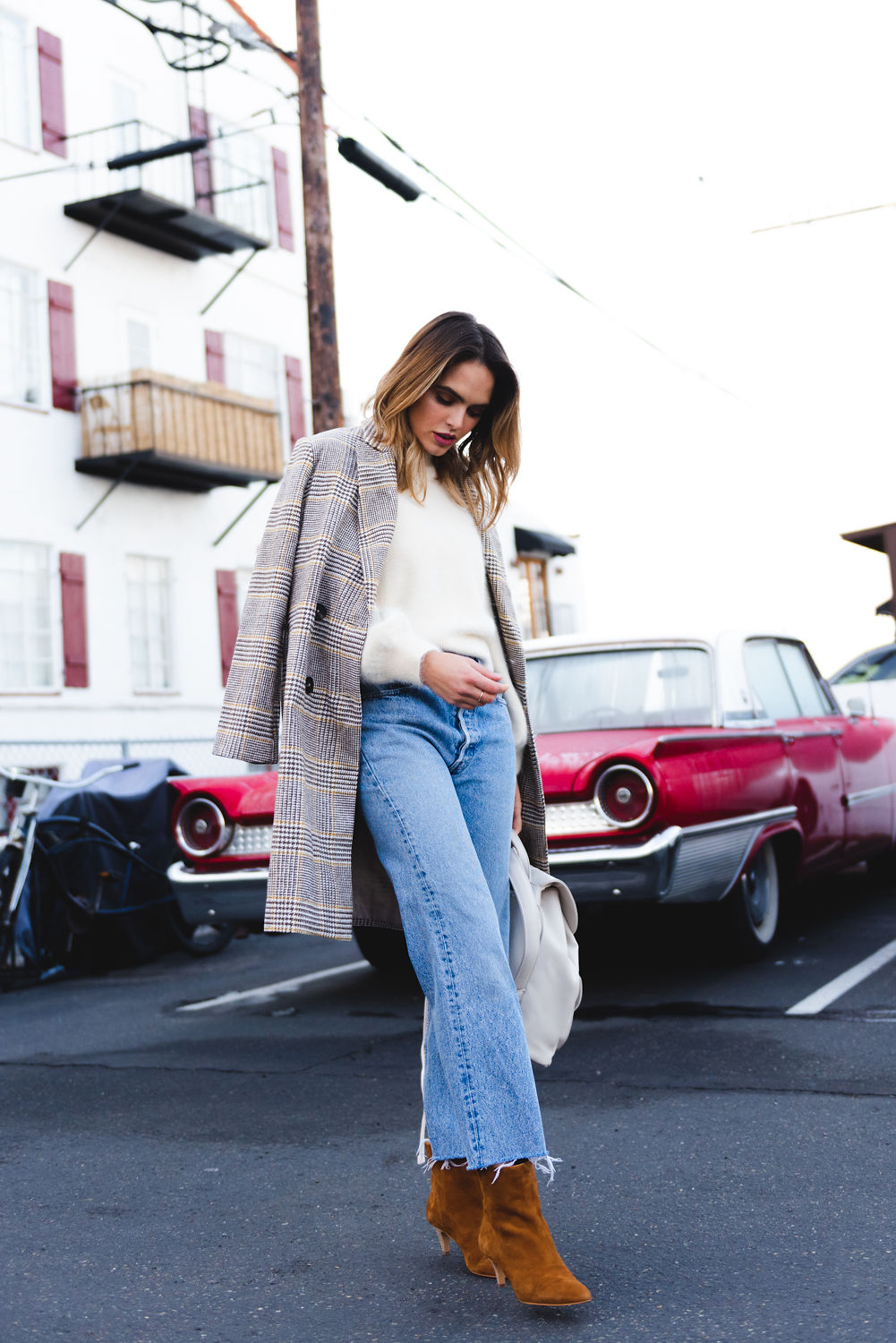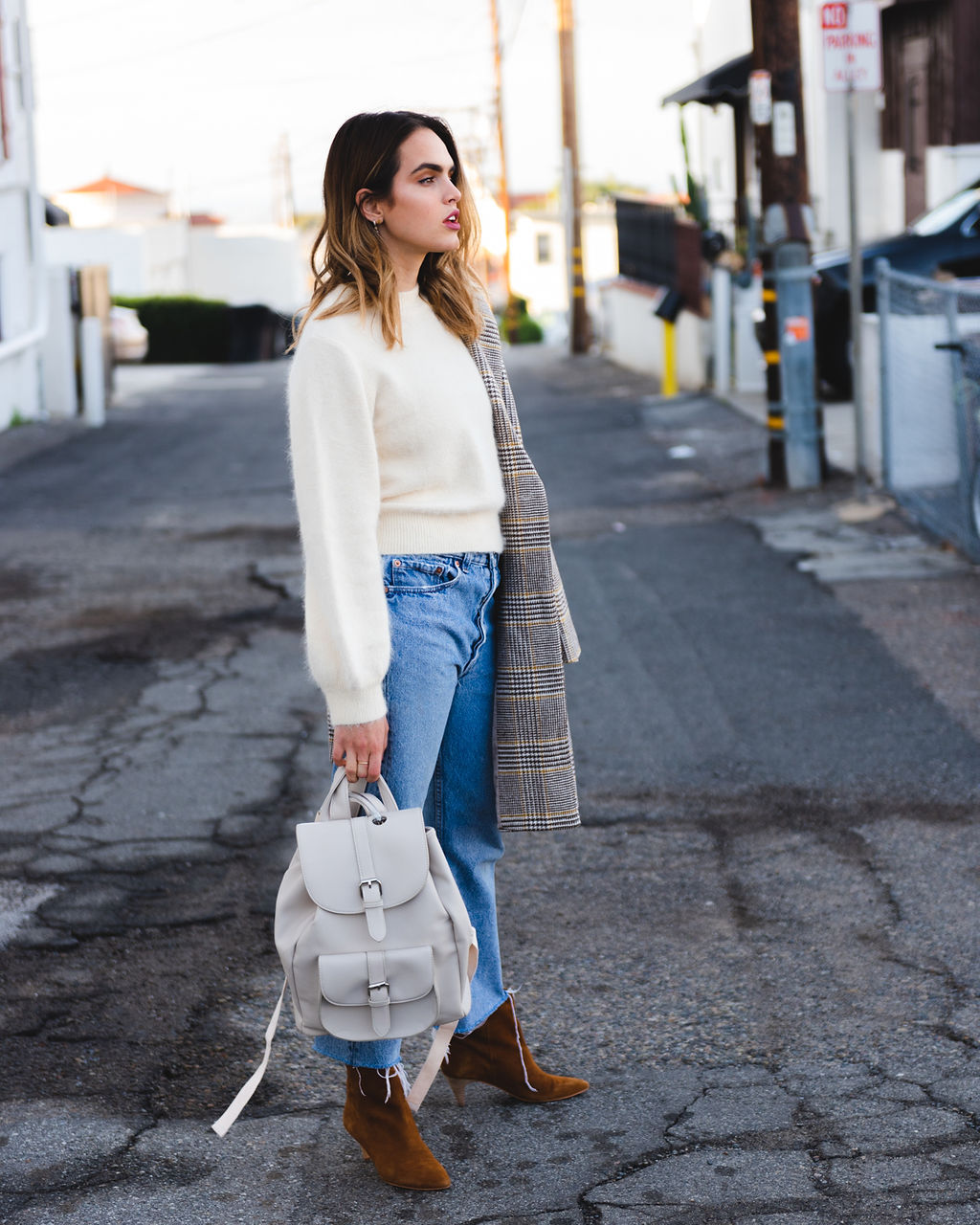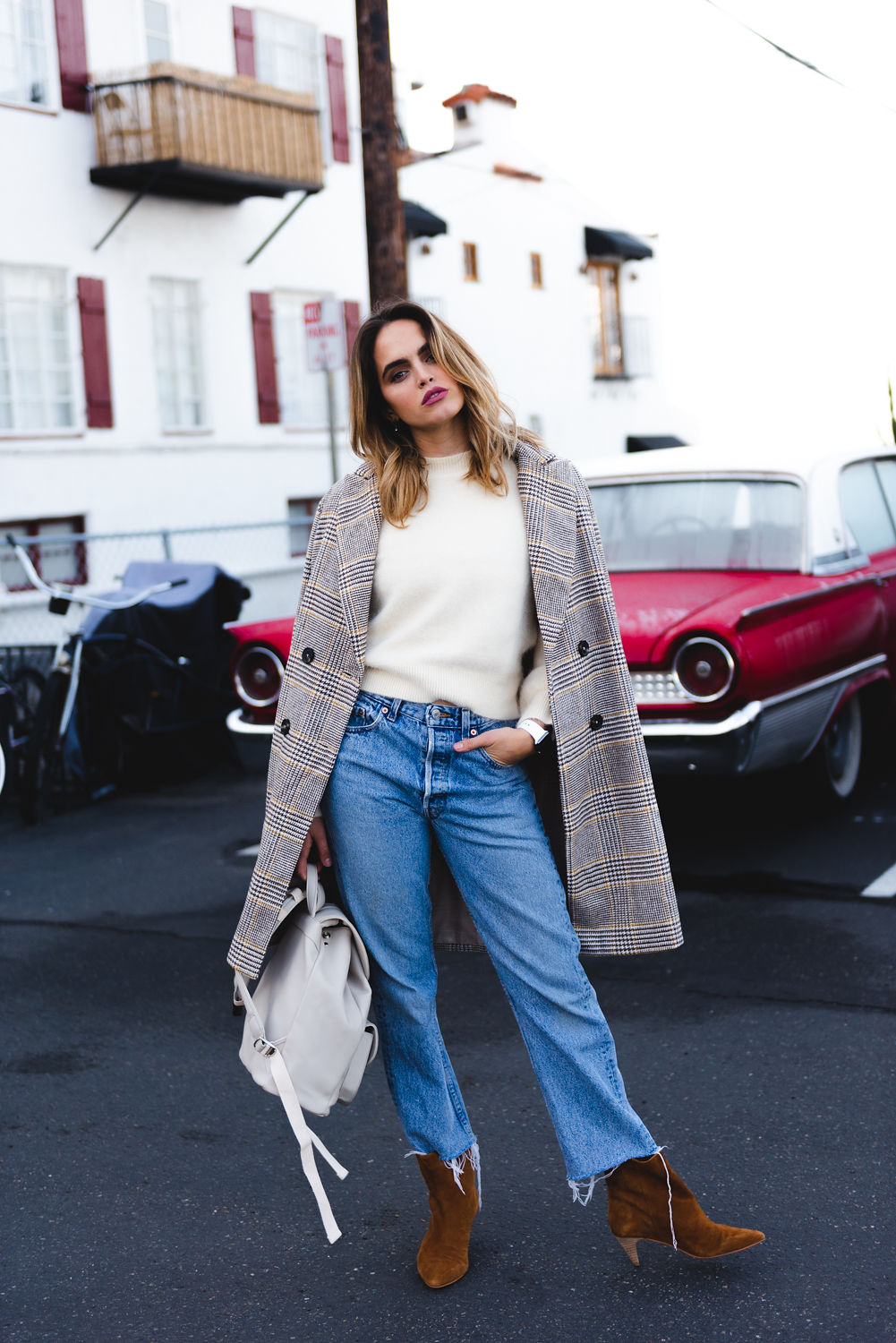 7. You can never go wrong with a long sleeve ruffle mini dress
8. Cozy coats will keep you warm all winter long.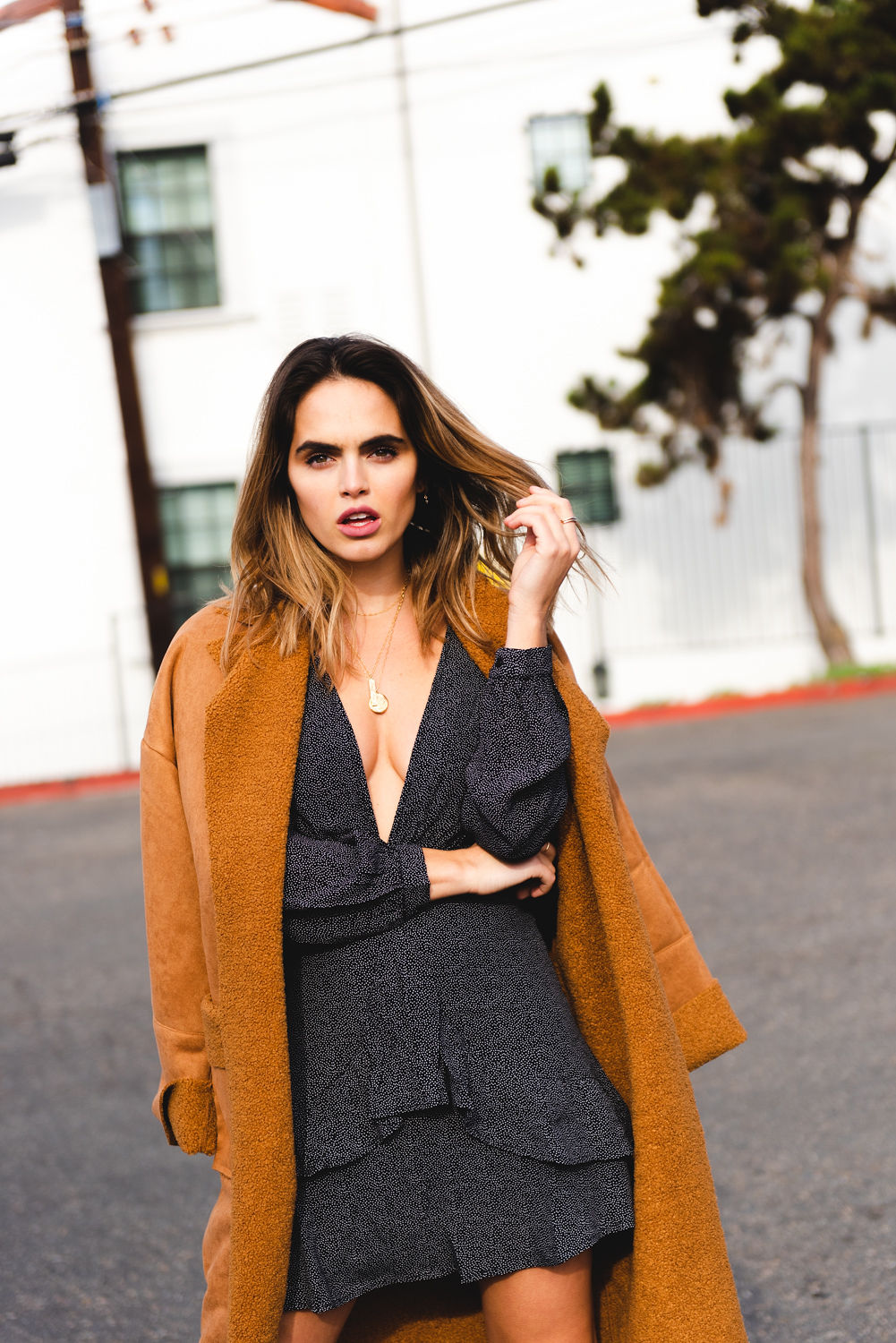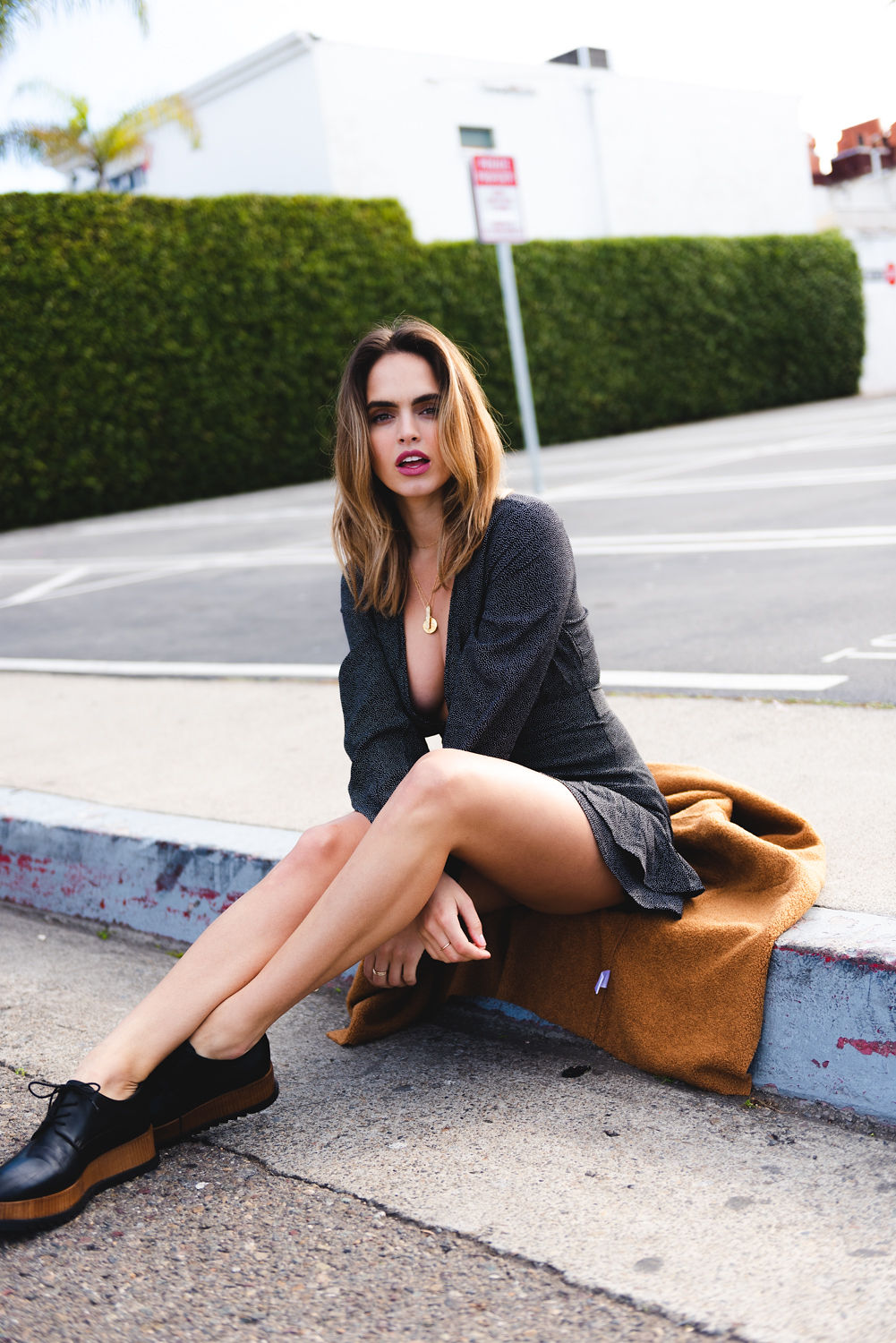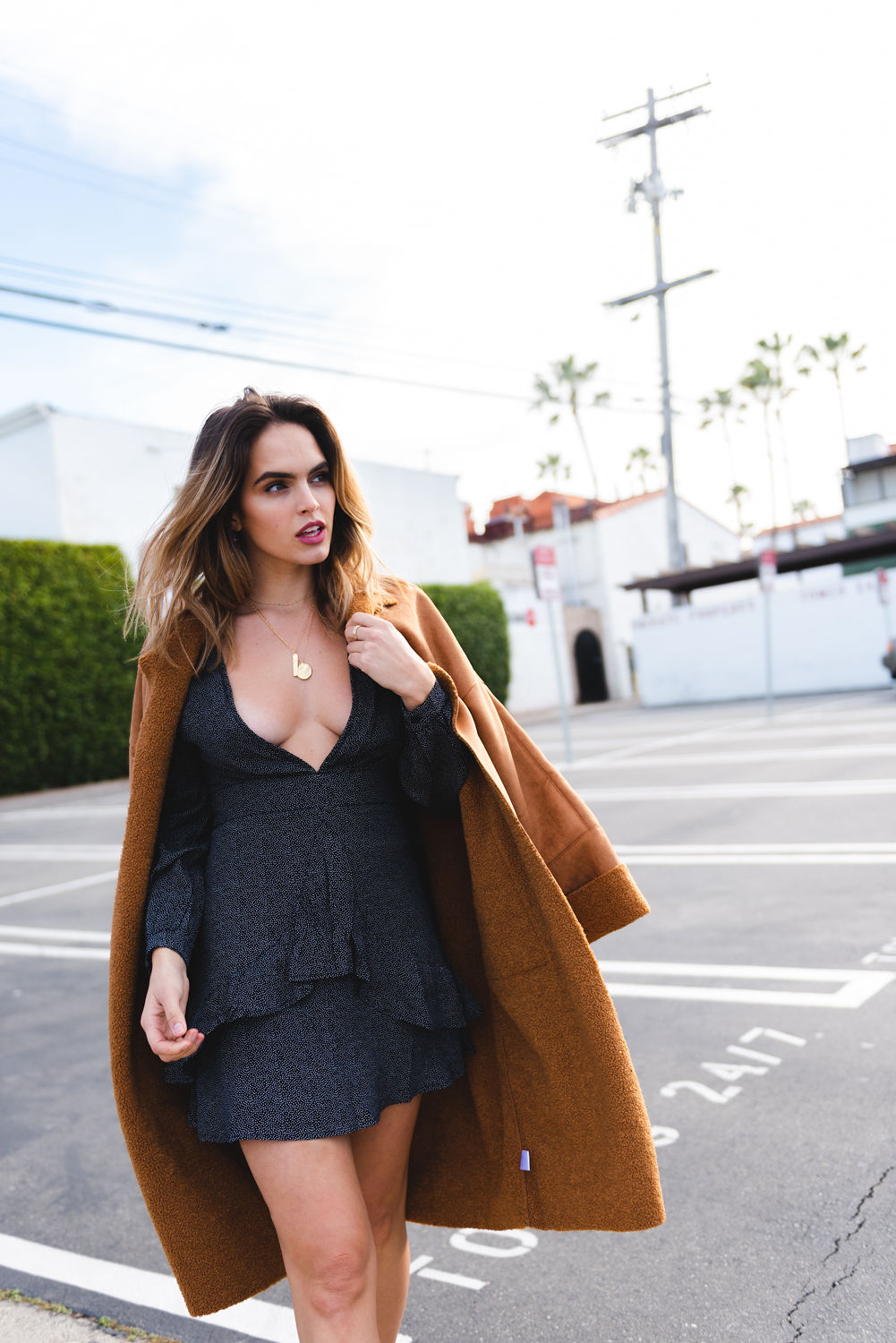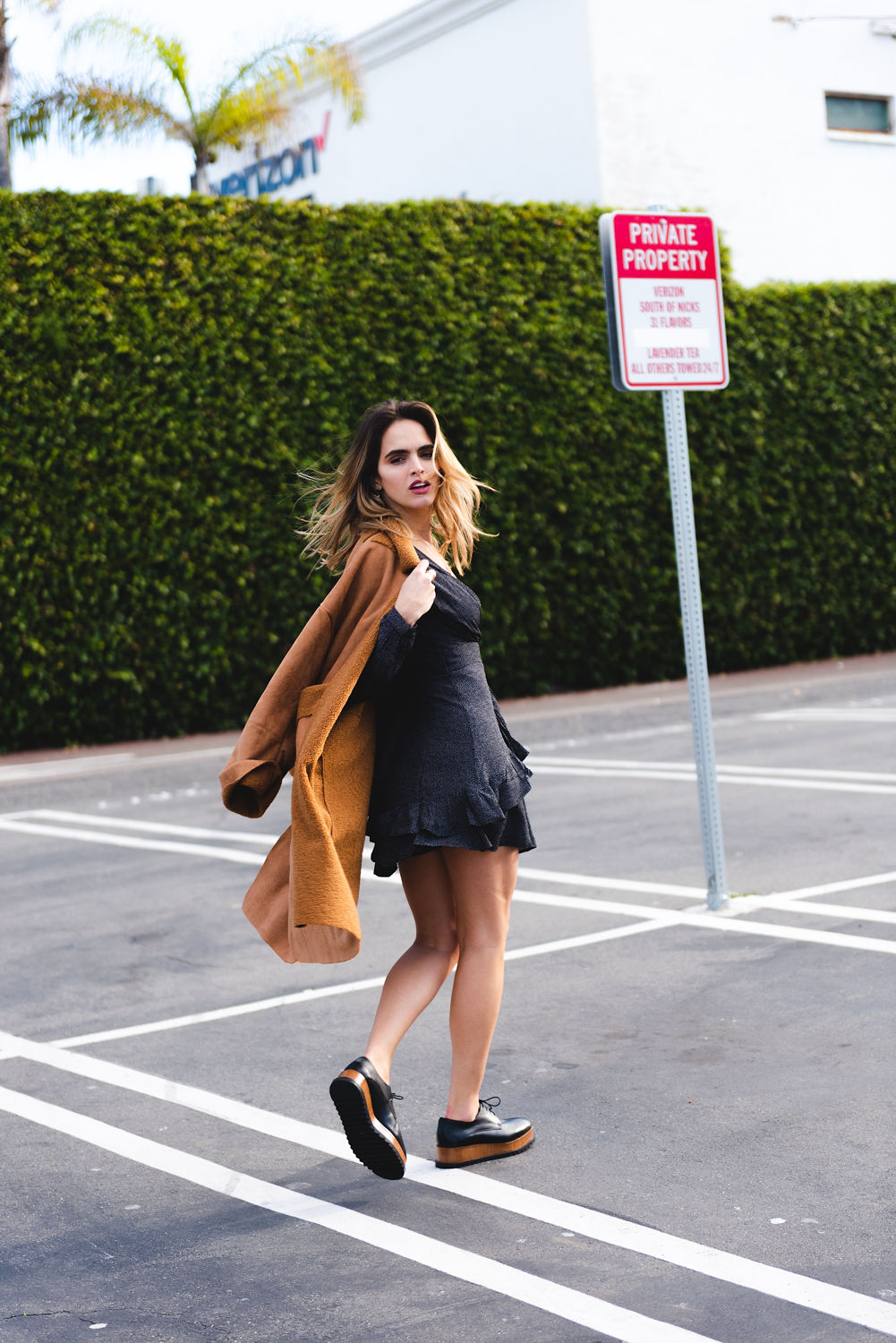 9. Your wardrobe can never have enough printed camis.
10. A High rise trouser pairs perfect with all your favorite blouses and tops.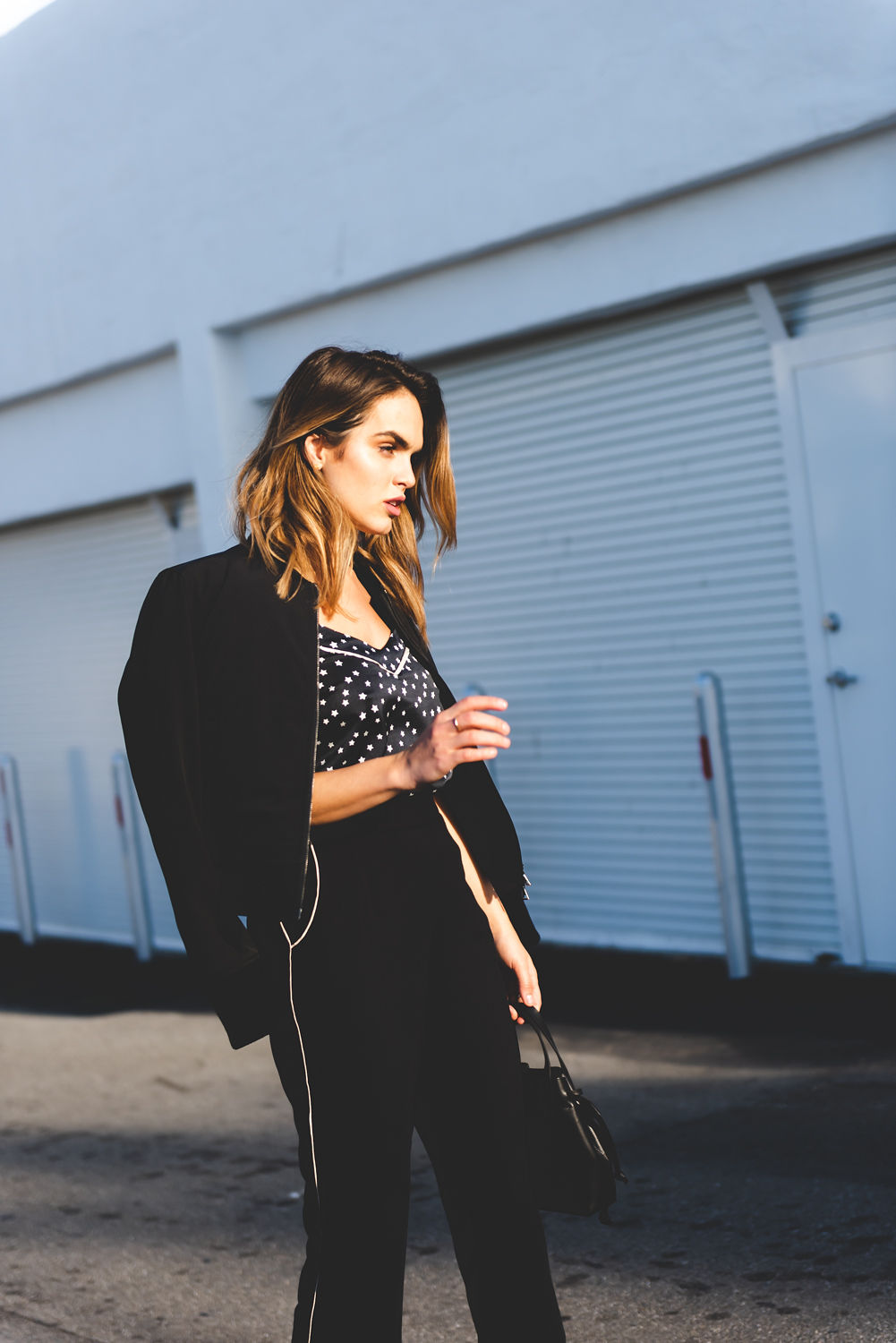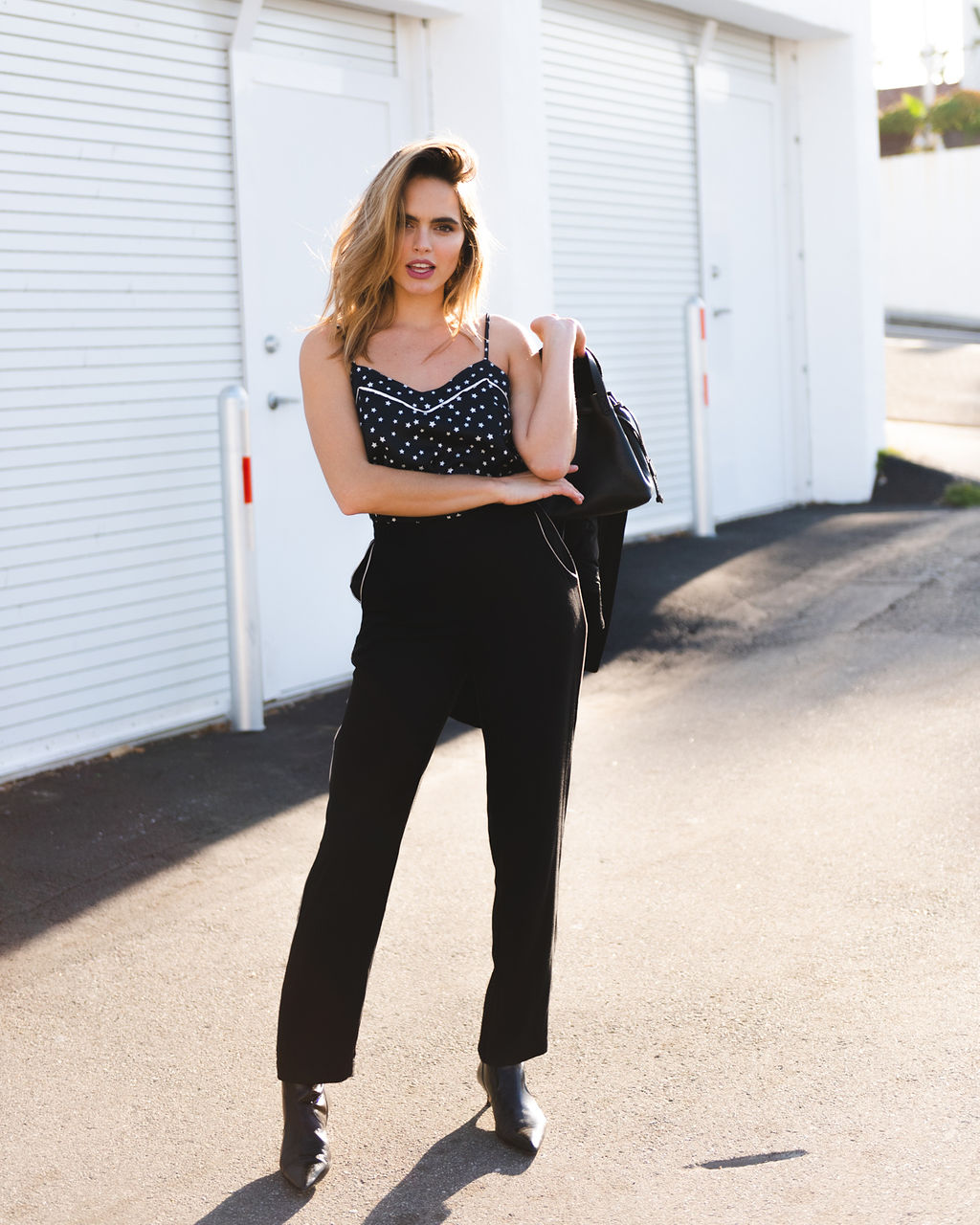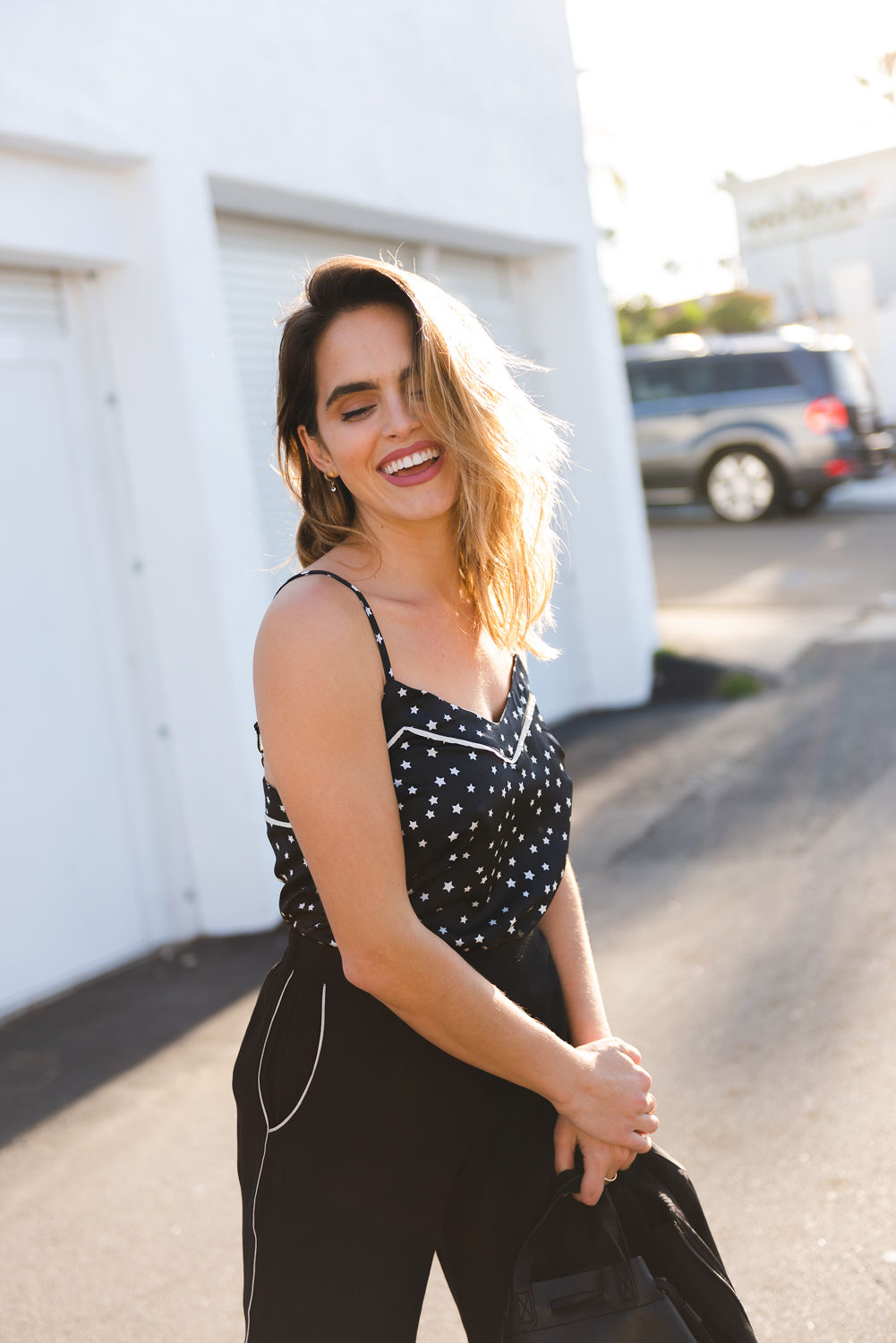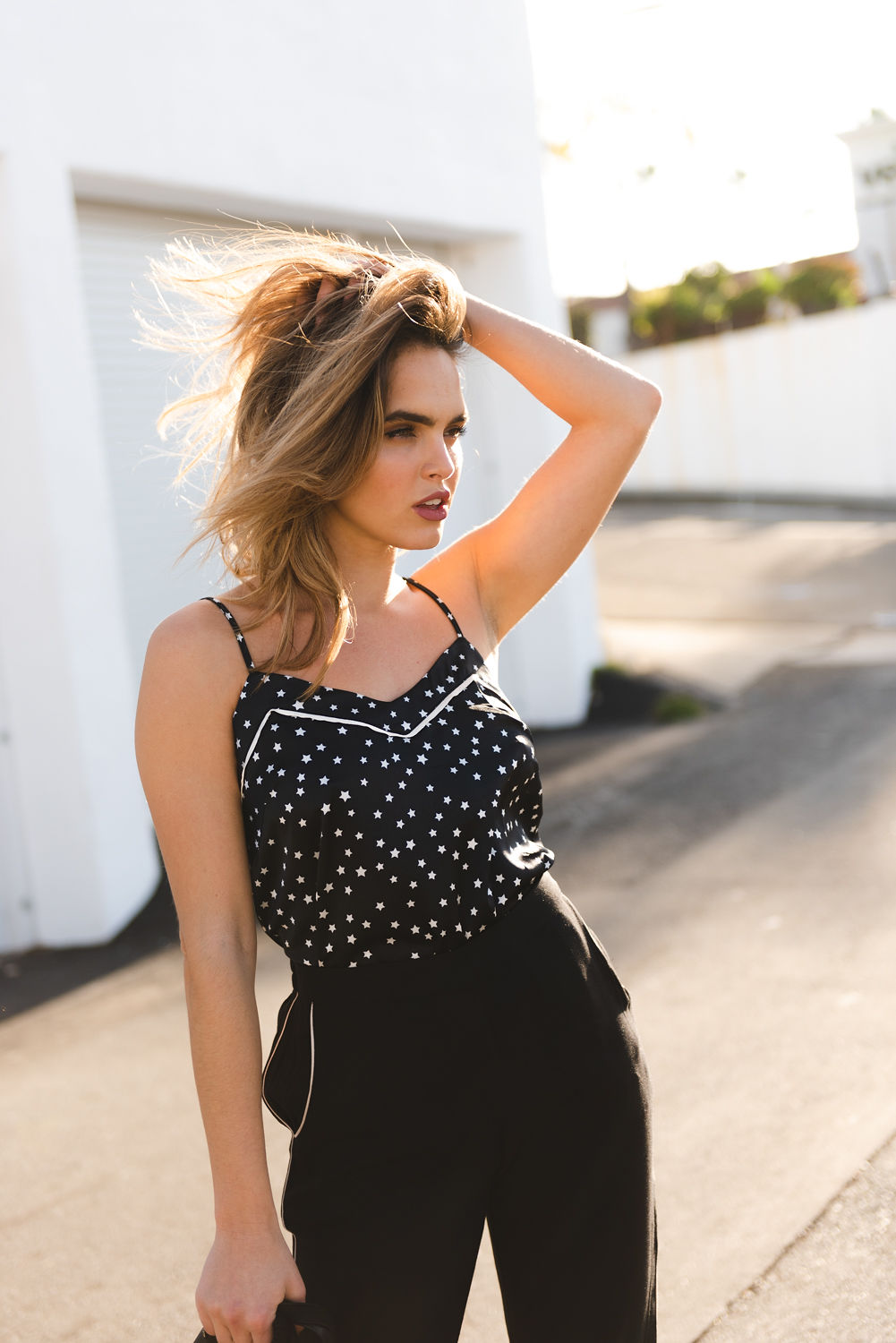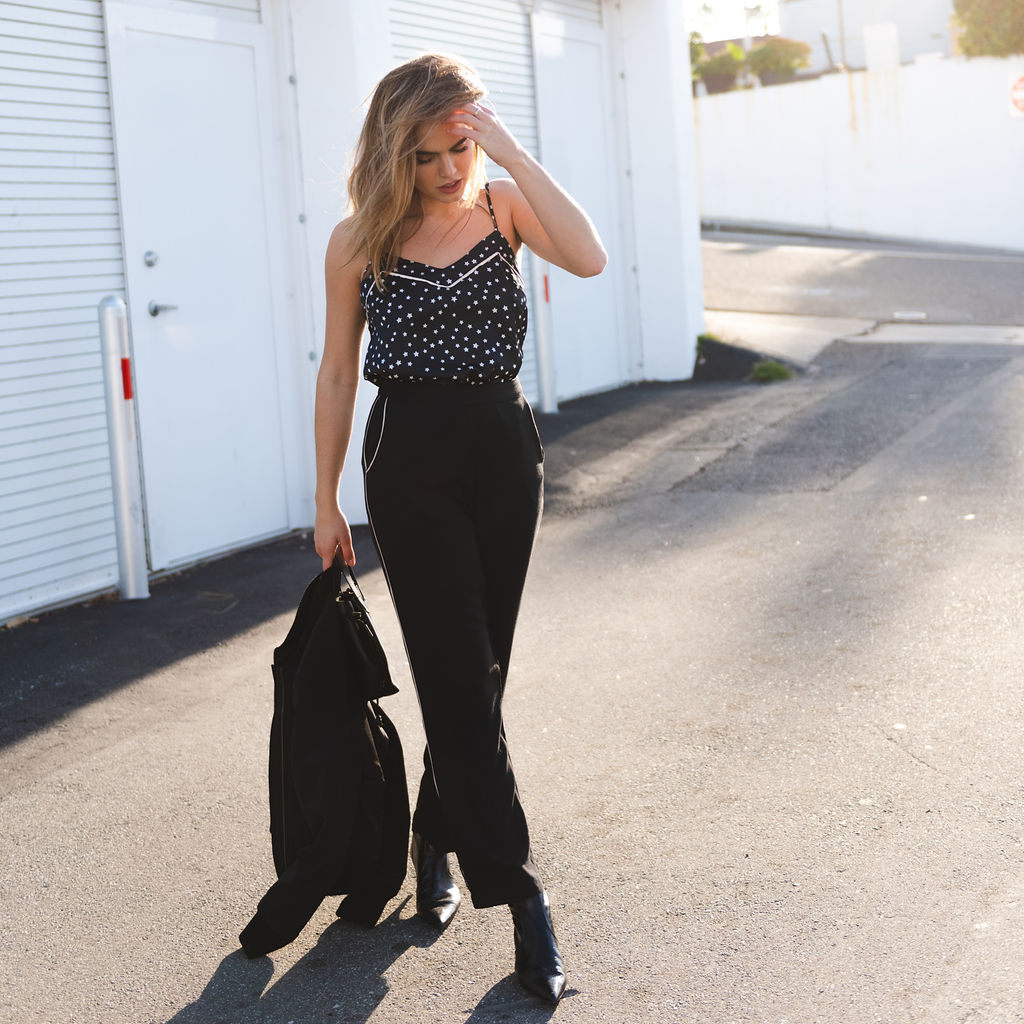 11. Cropped tanks can be worn with all your high rise bottoms and your outerwear pieces.
12.. Cardigan sweaters can be worn both open and closed which gives them great versatility.
13. High rise plaid trouser should definitely be in your 2019 wardrobe!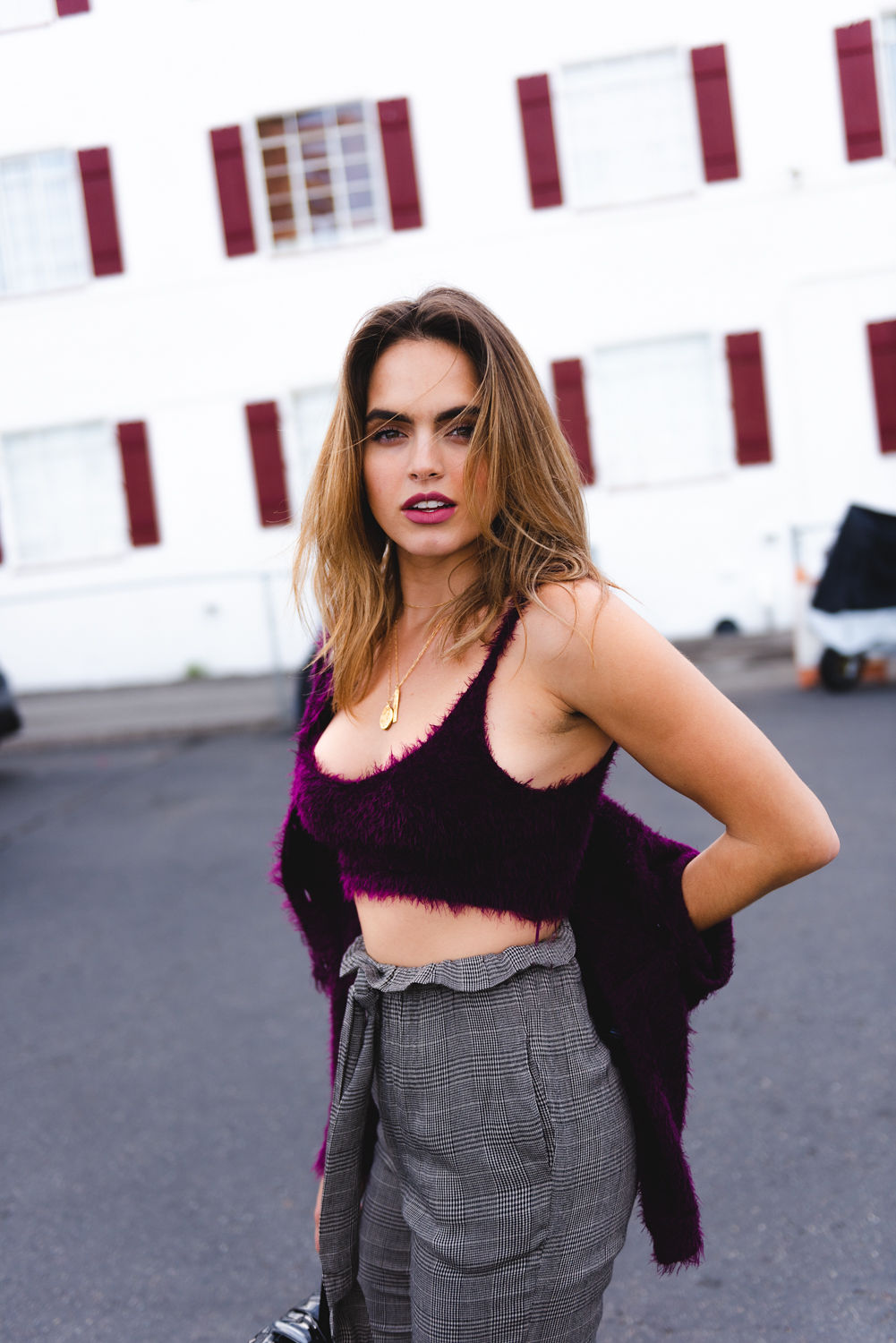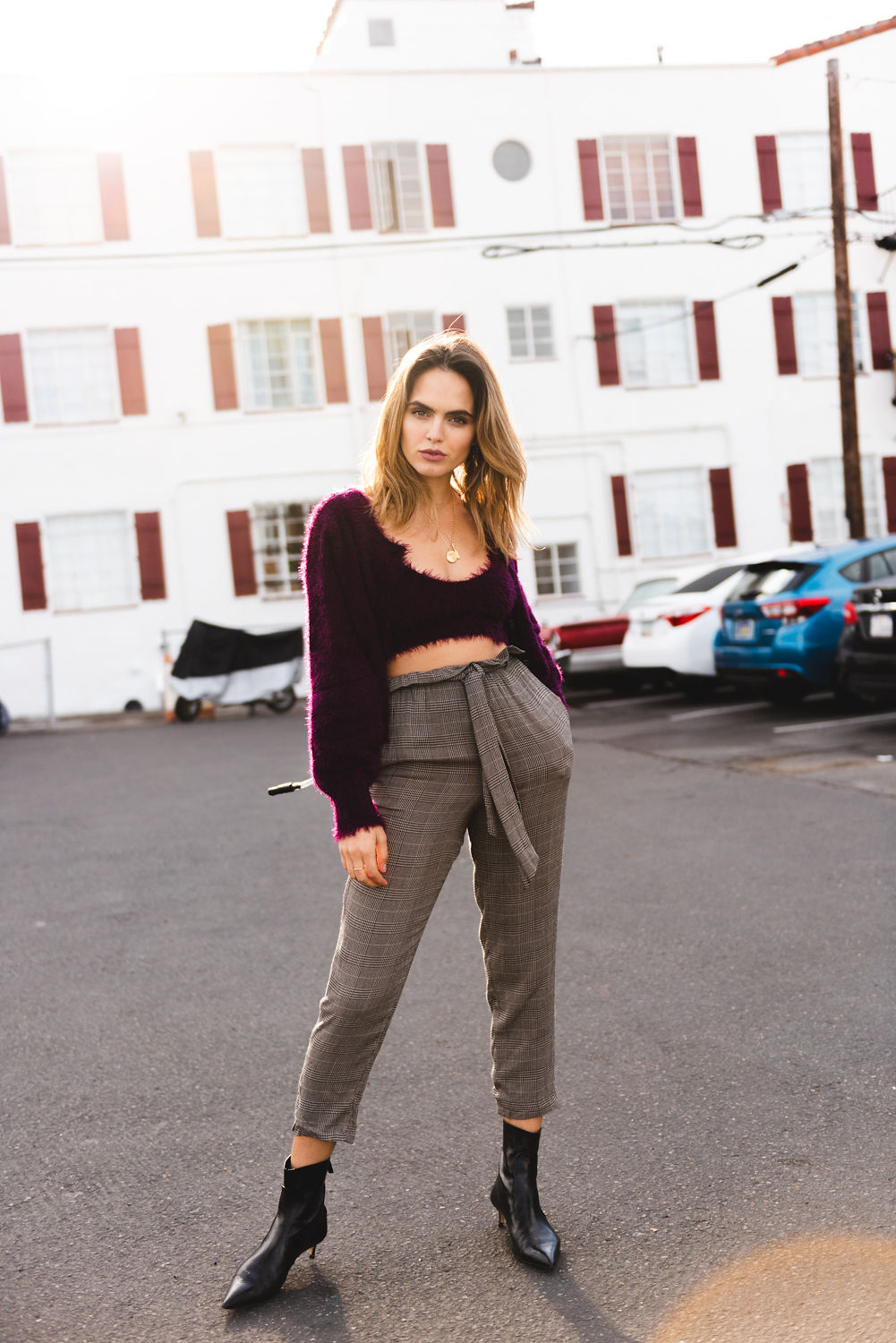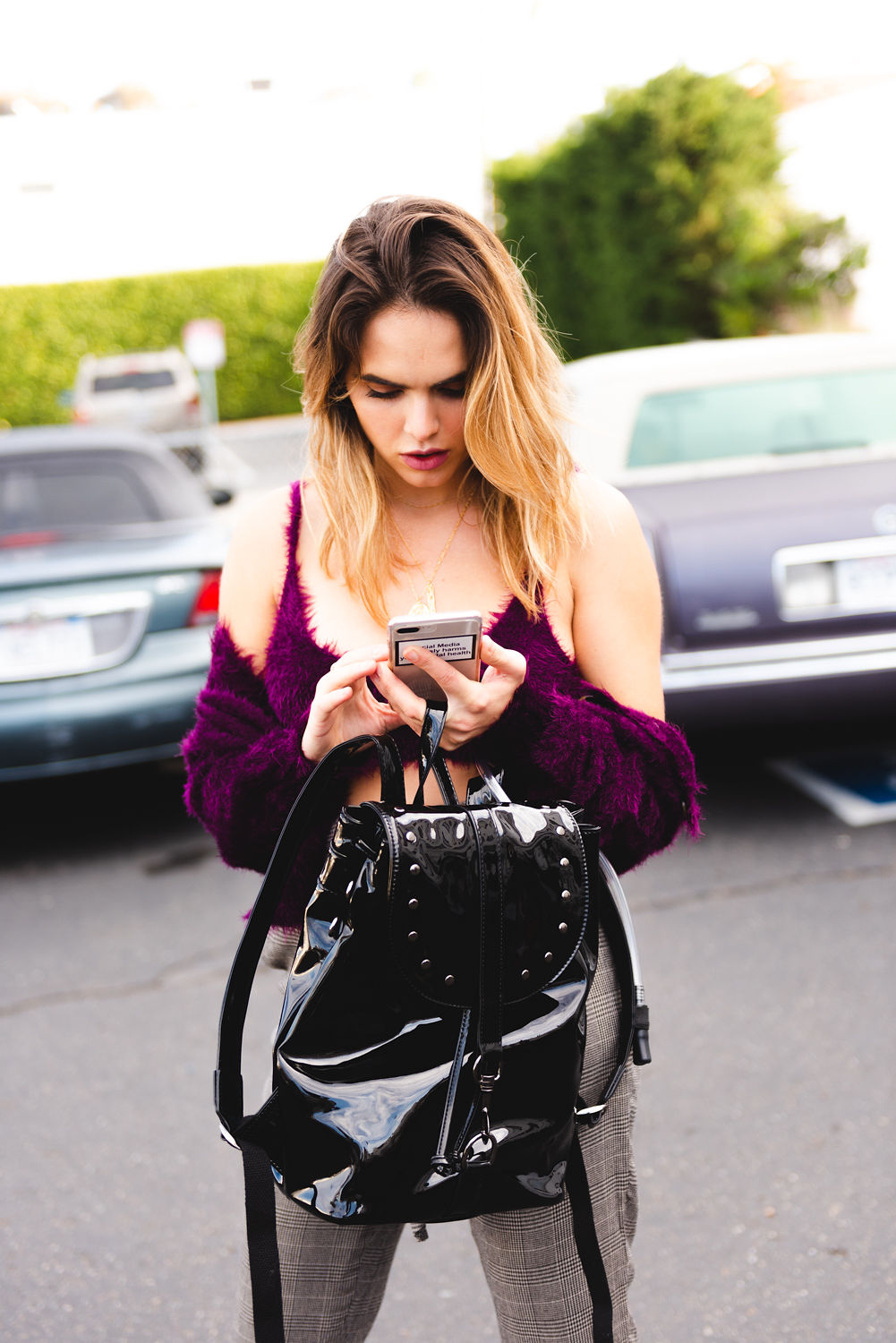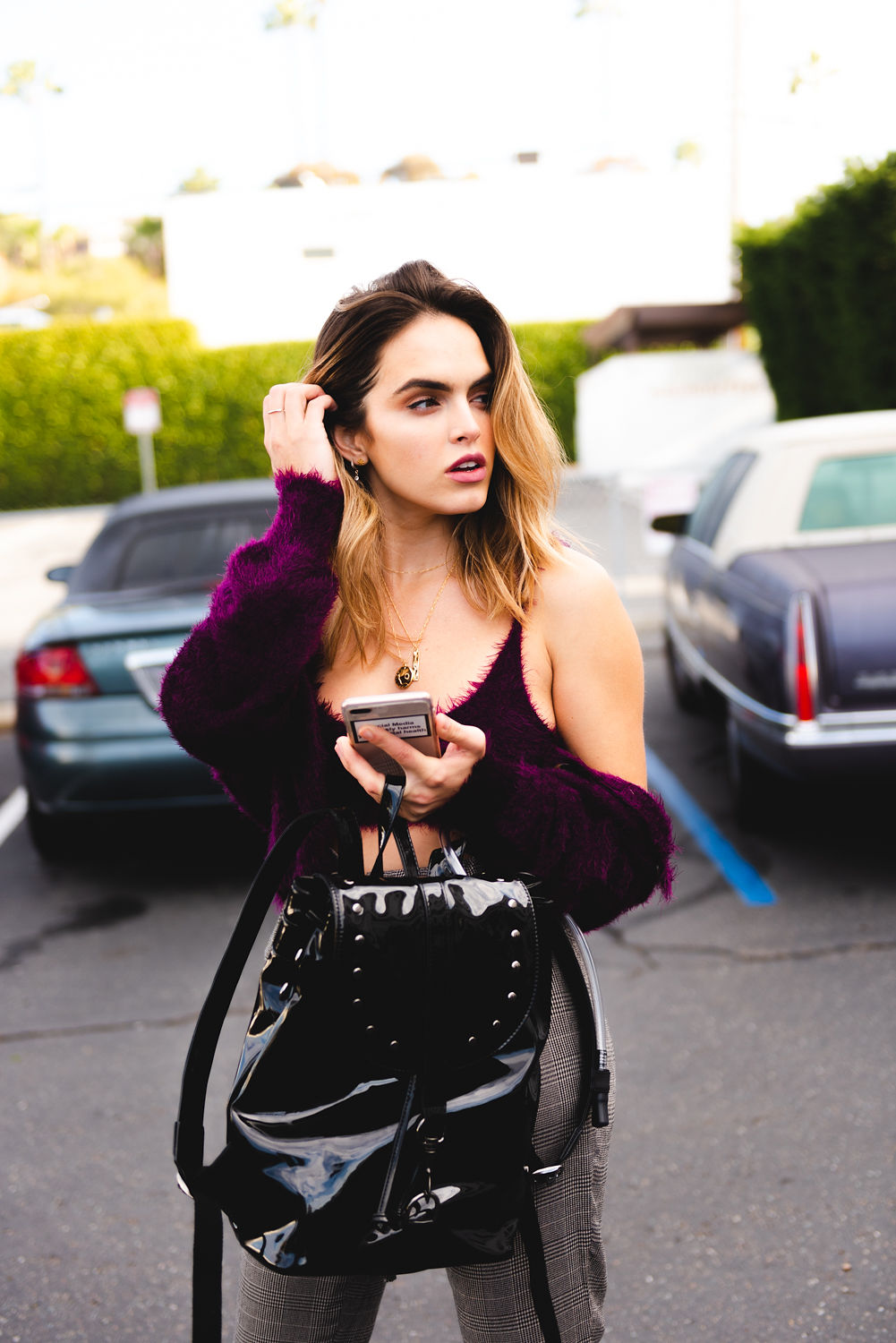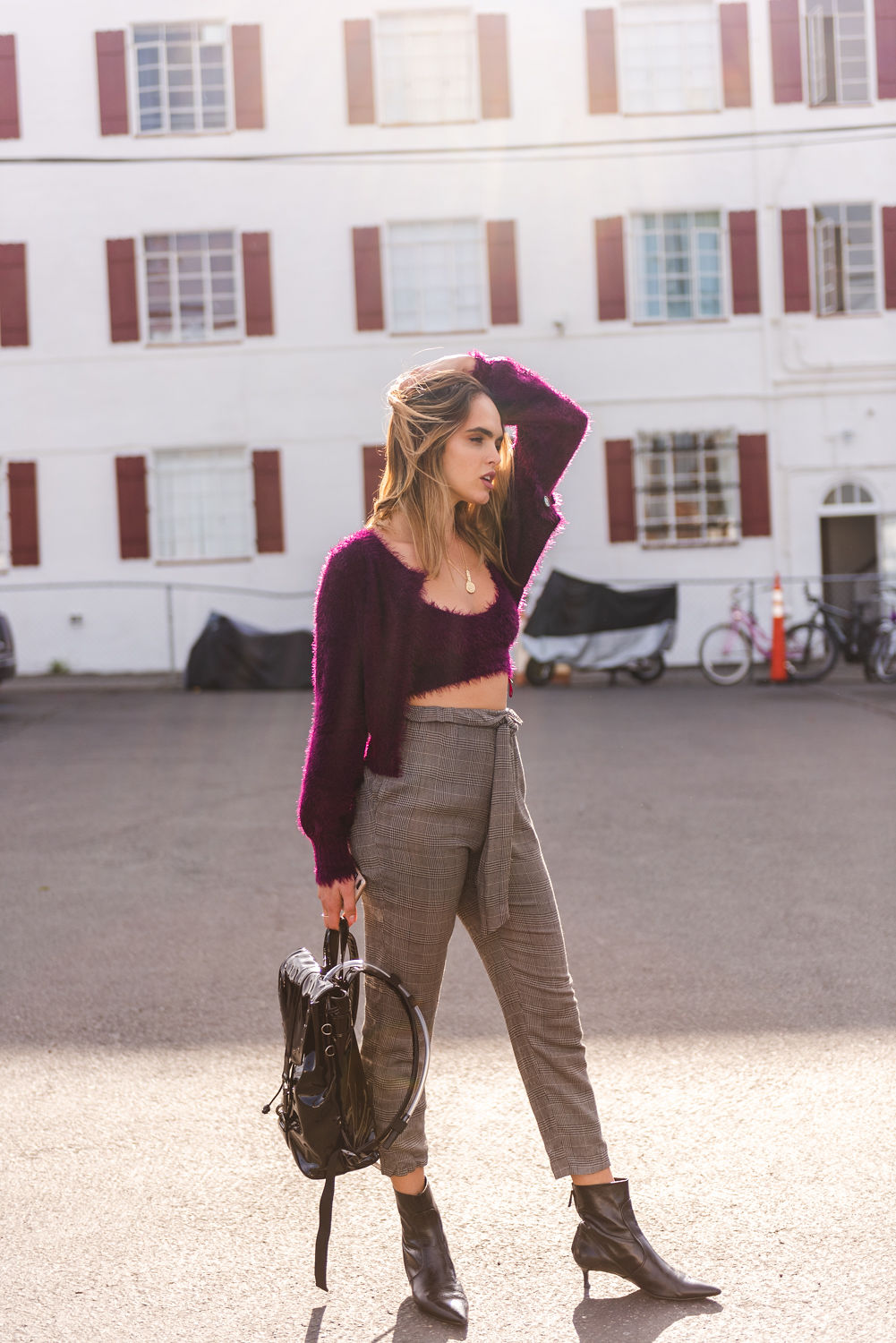 14. Having a versatile collection of neutral sweaters is a wise investment.
15. Trend, colored and or textured denim is a must in 2019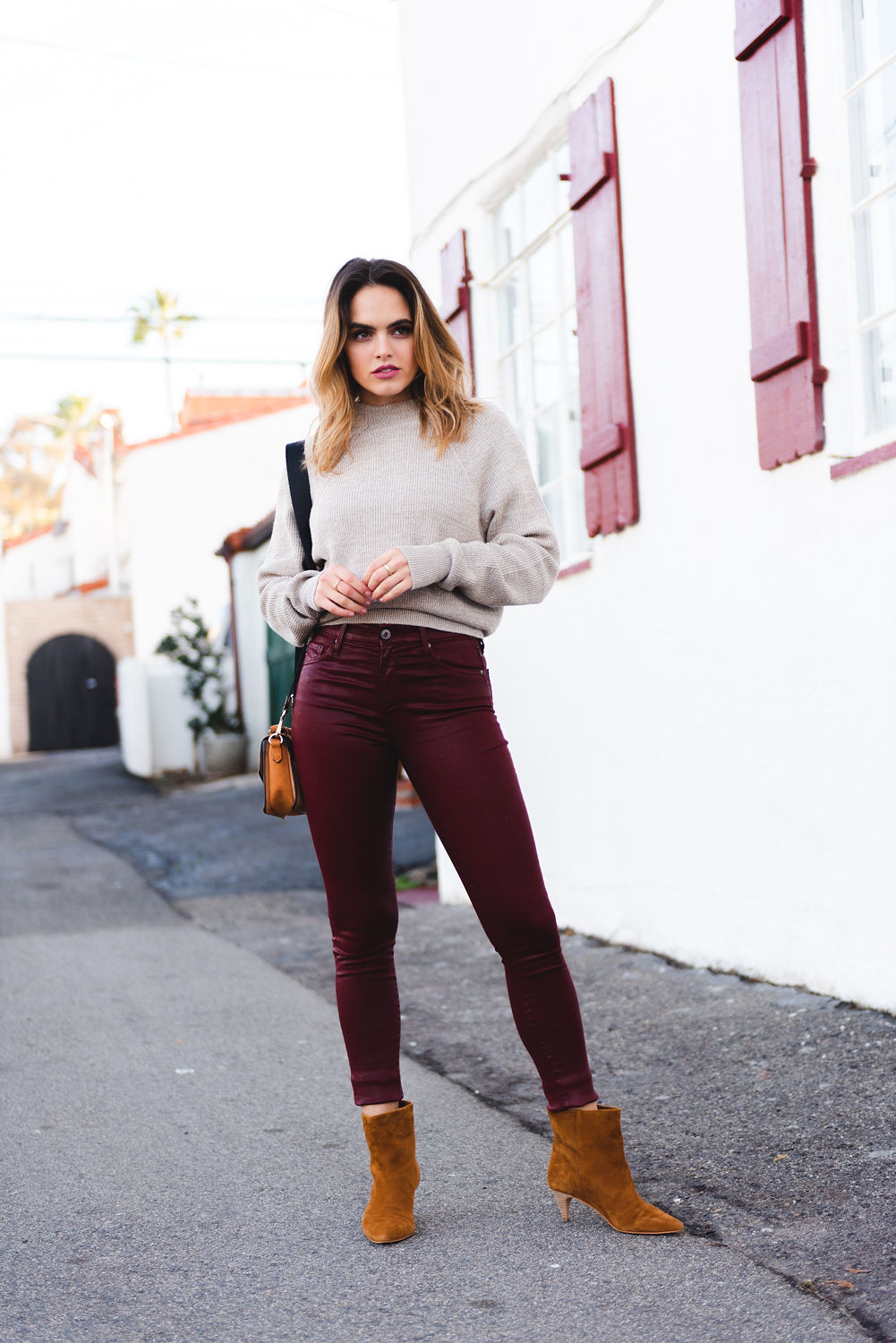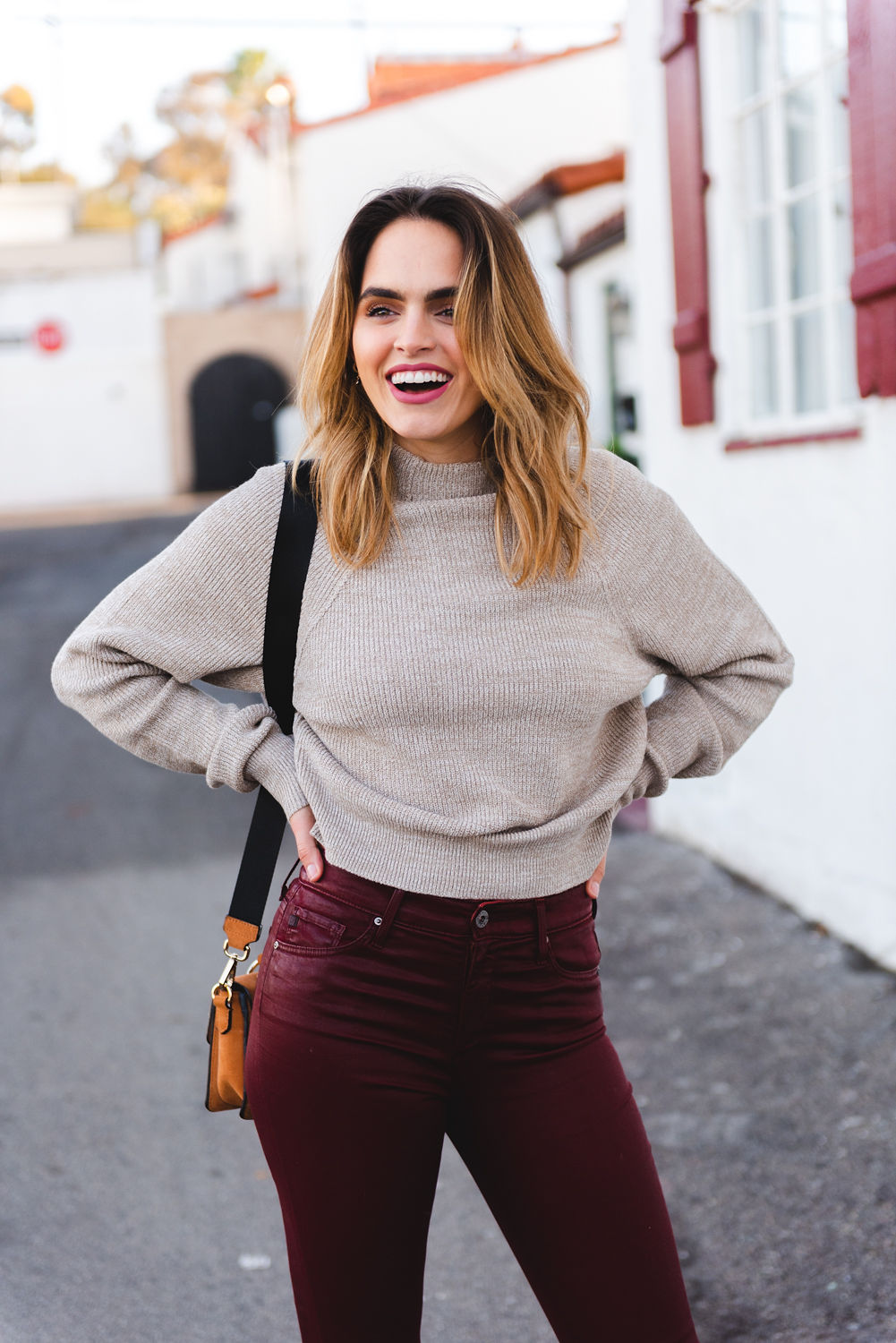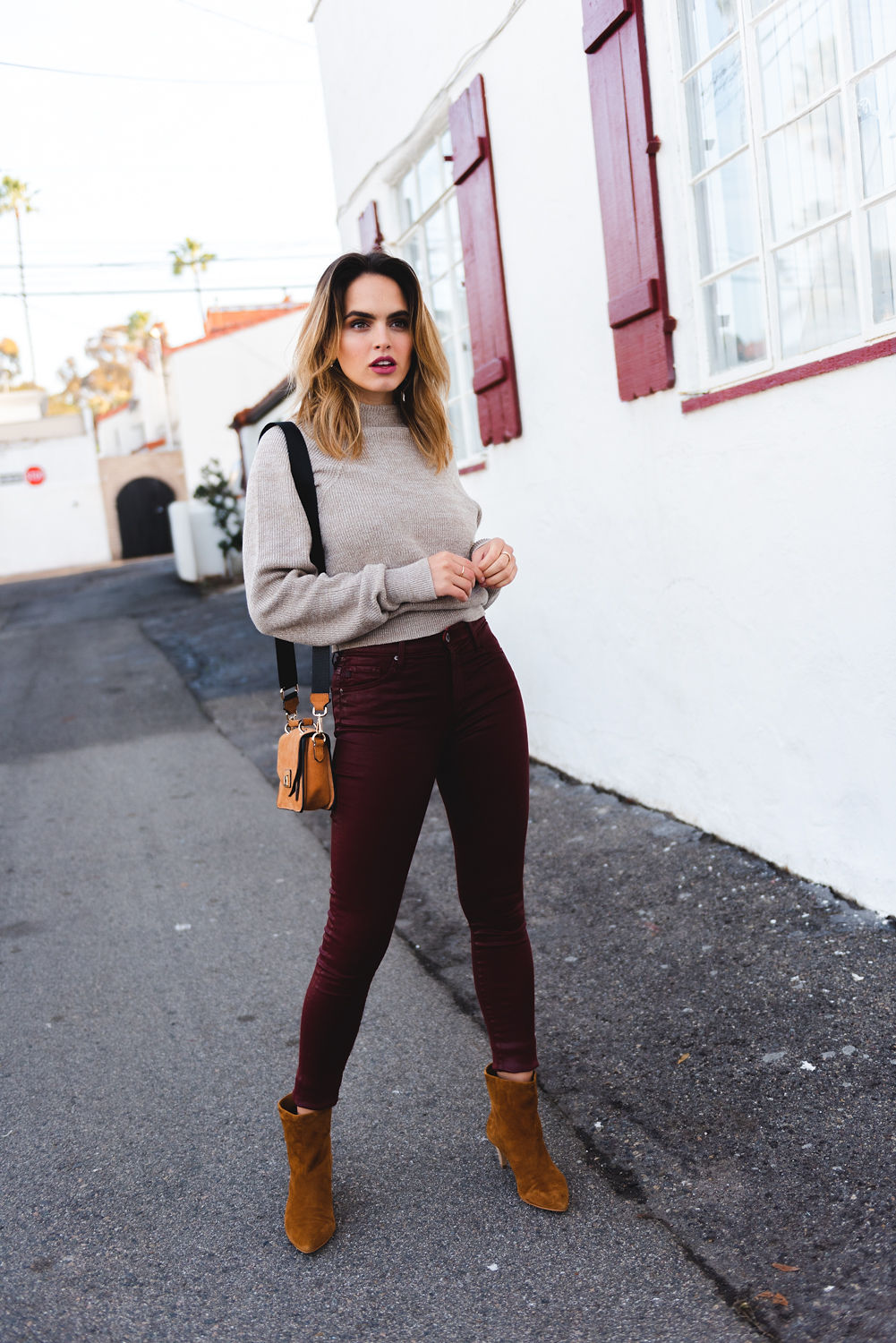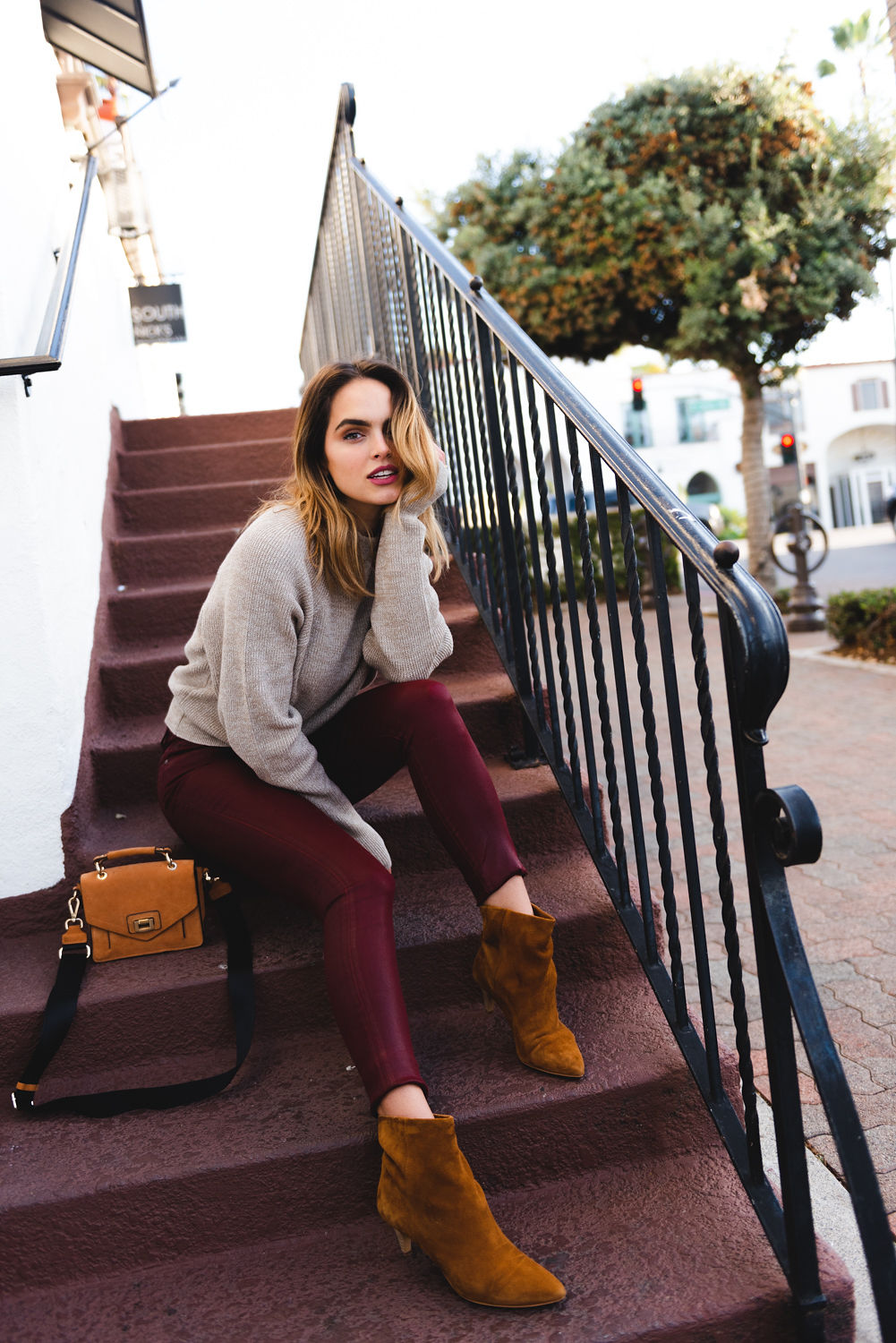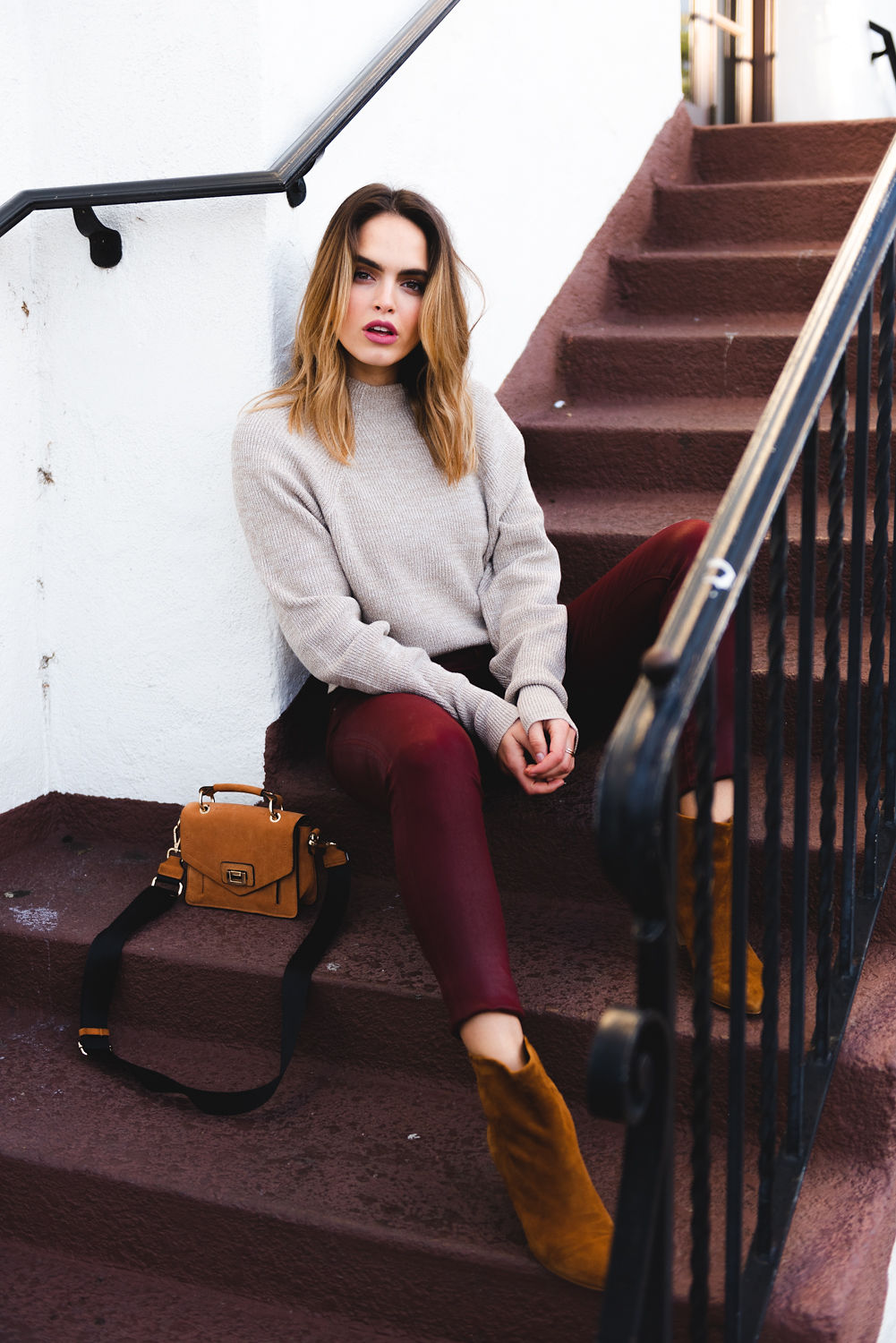 16. A wrap dress in one of the most flattering styles you can have in your dress collection.
17. Cozy long cardigans can give warmth and style to any look in your wardrobe.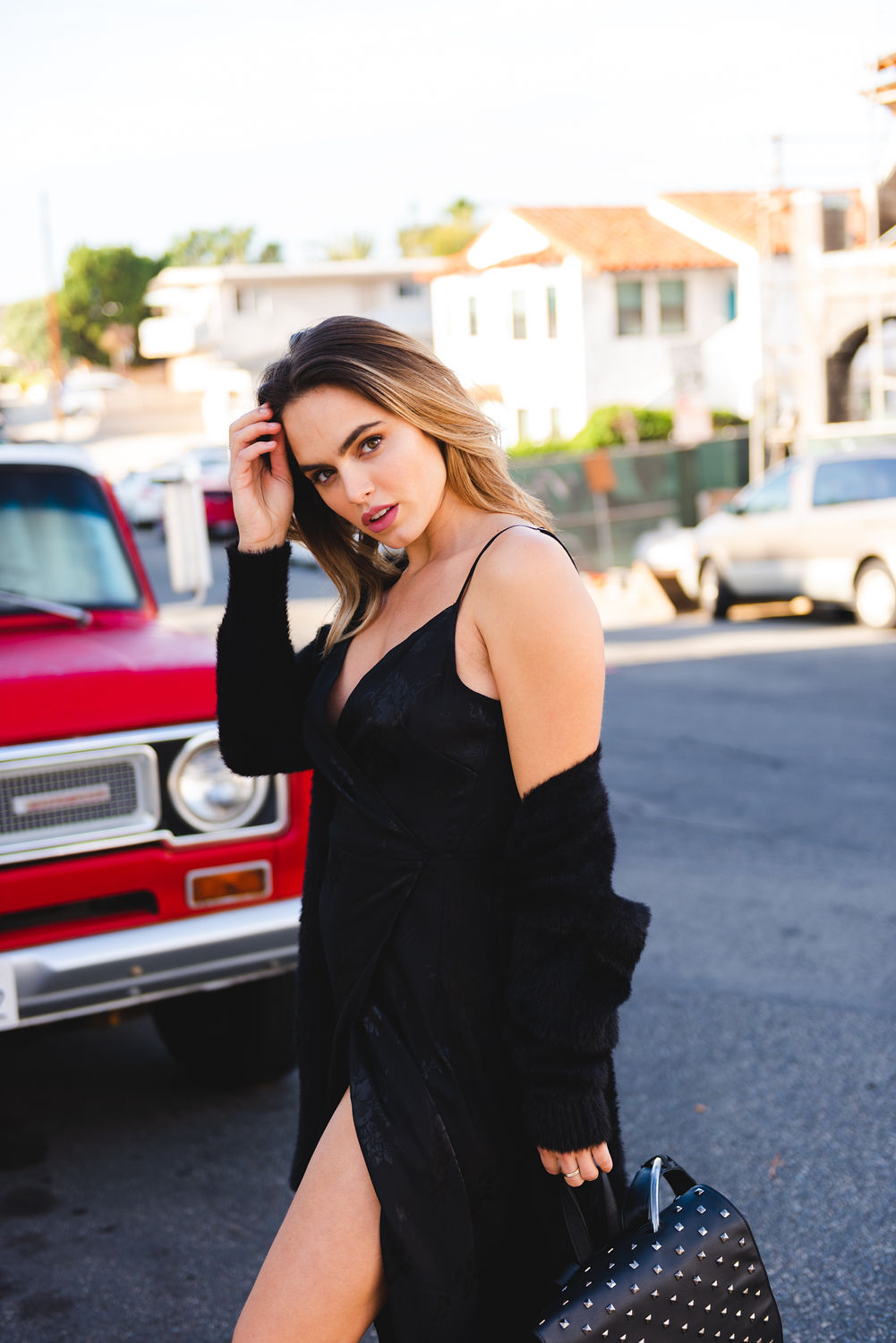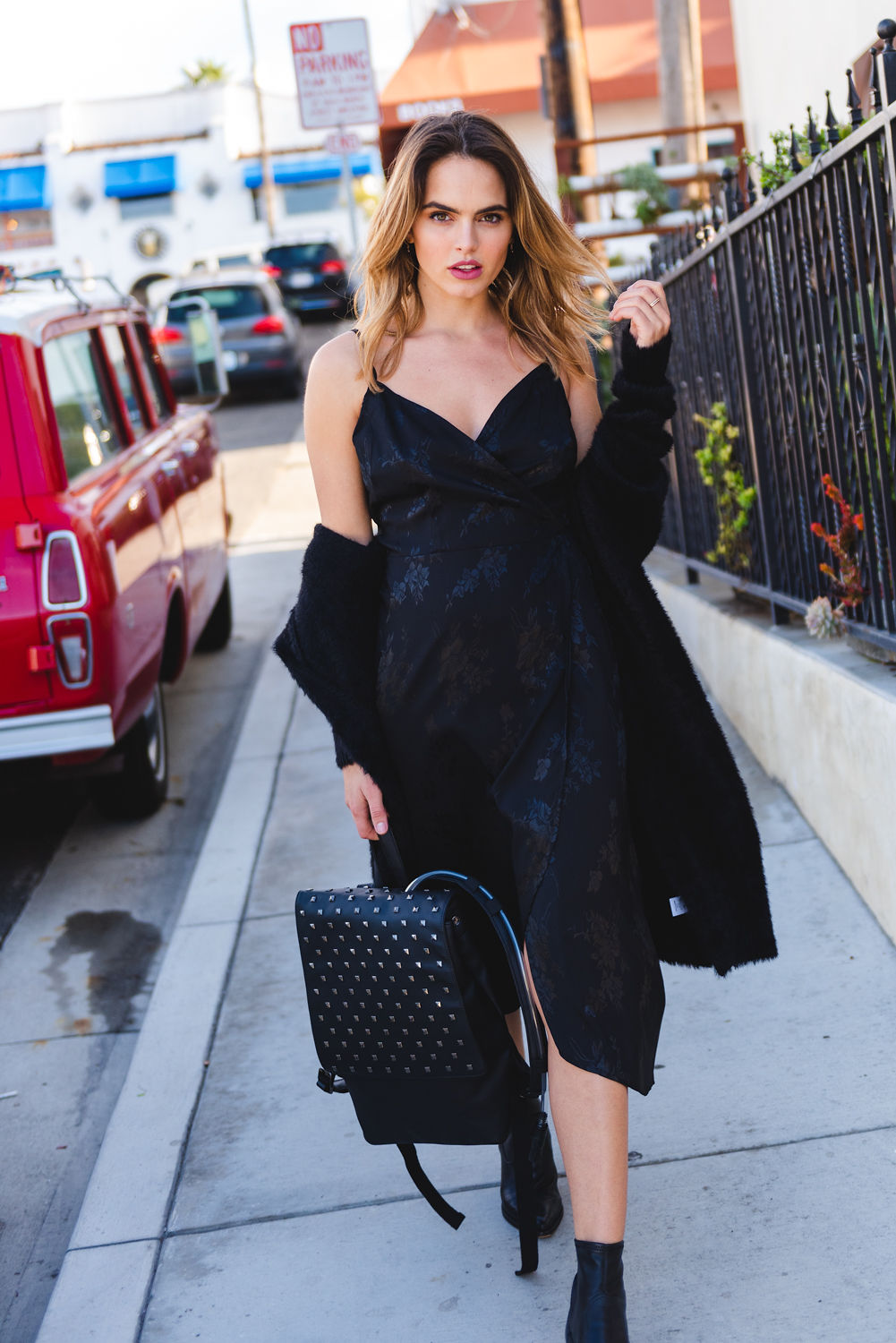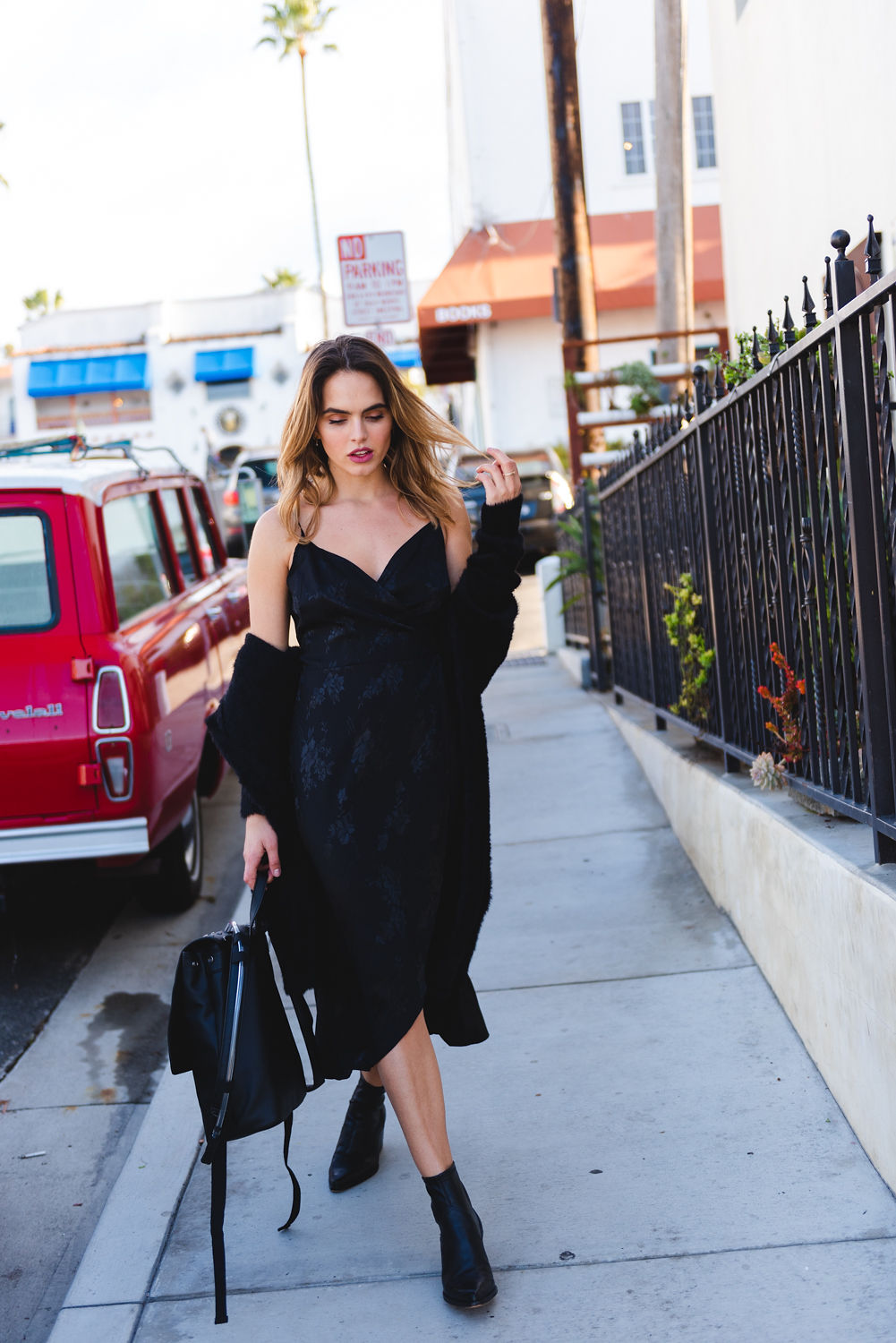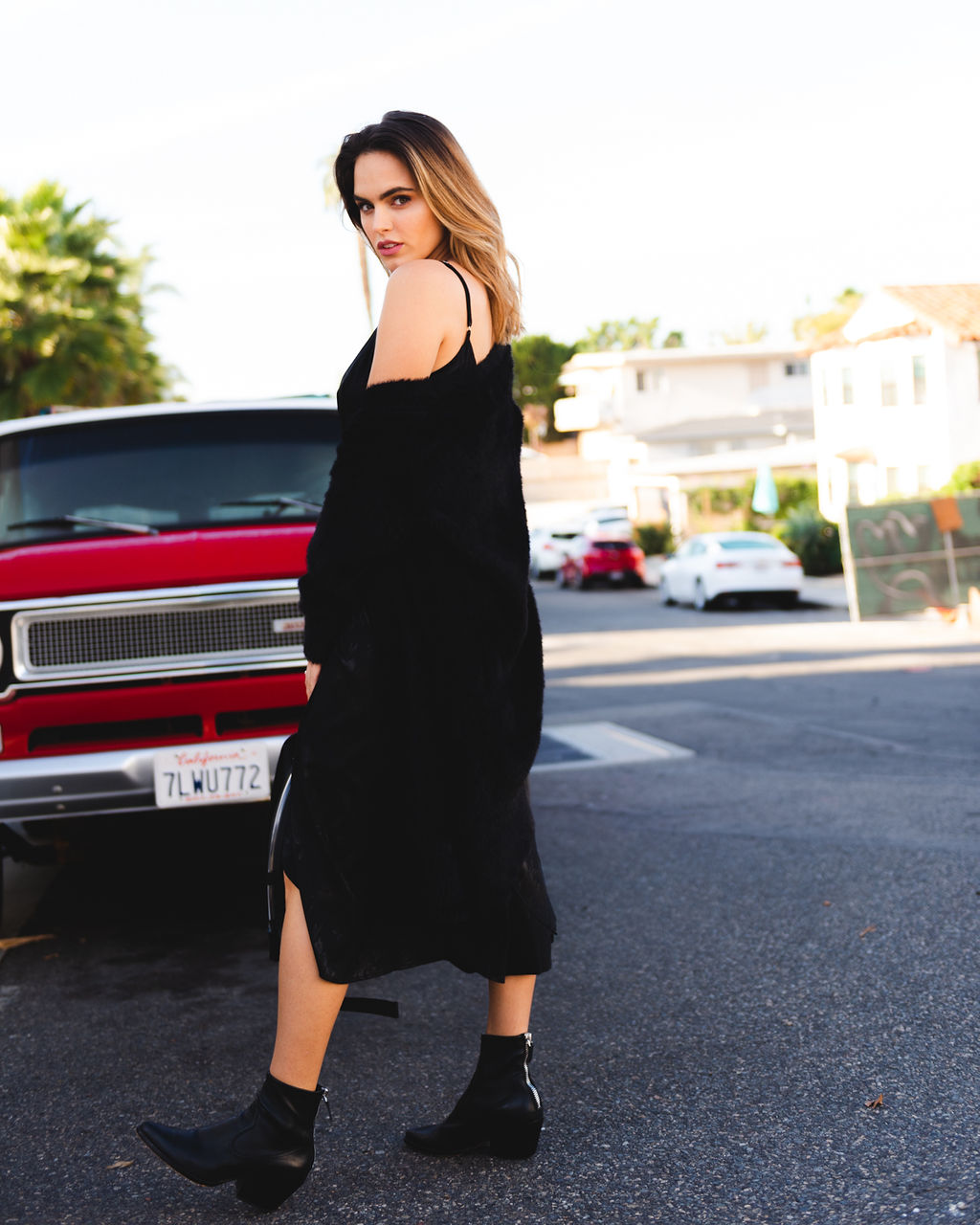 18. You know we love a teddy style coat and jacket when you see it twice on our list.
19. Neutral henley pullover sweater is perfect with both your jeans and a metallic skirt.
20. Metallic midi skirt is one of those wild card pieces you should consider in 2019.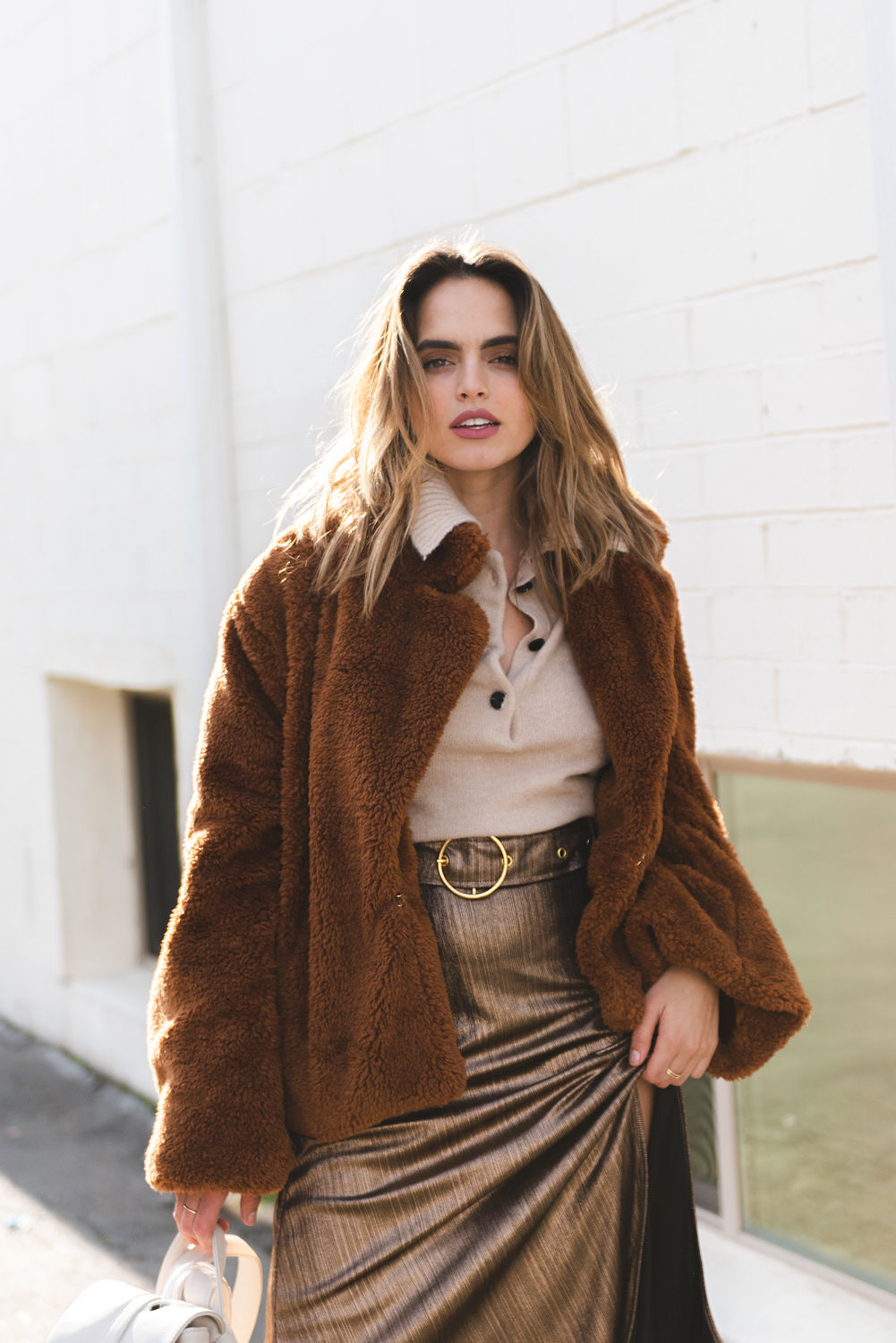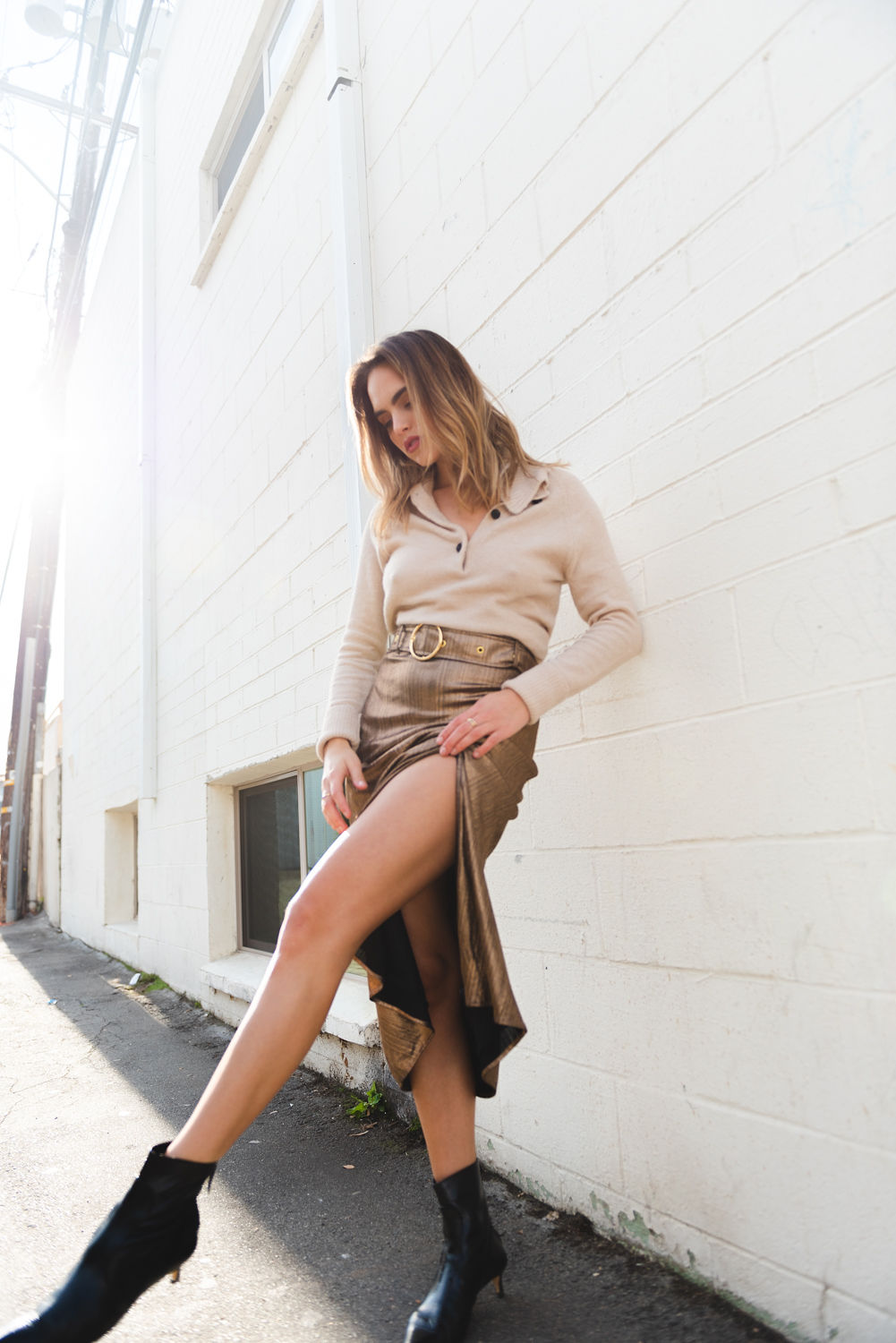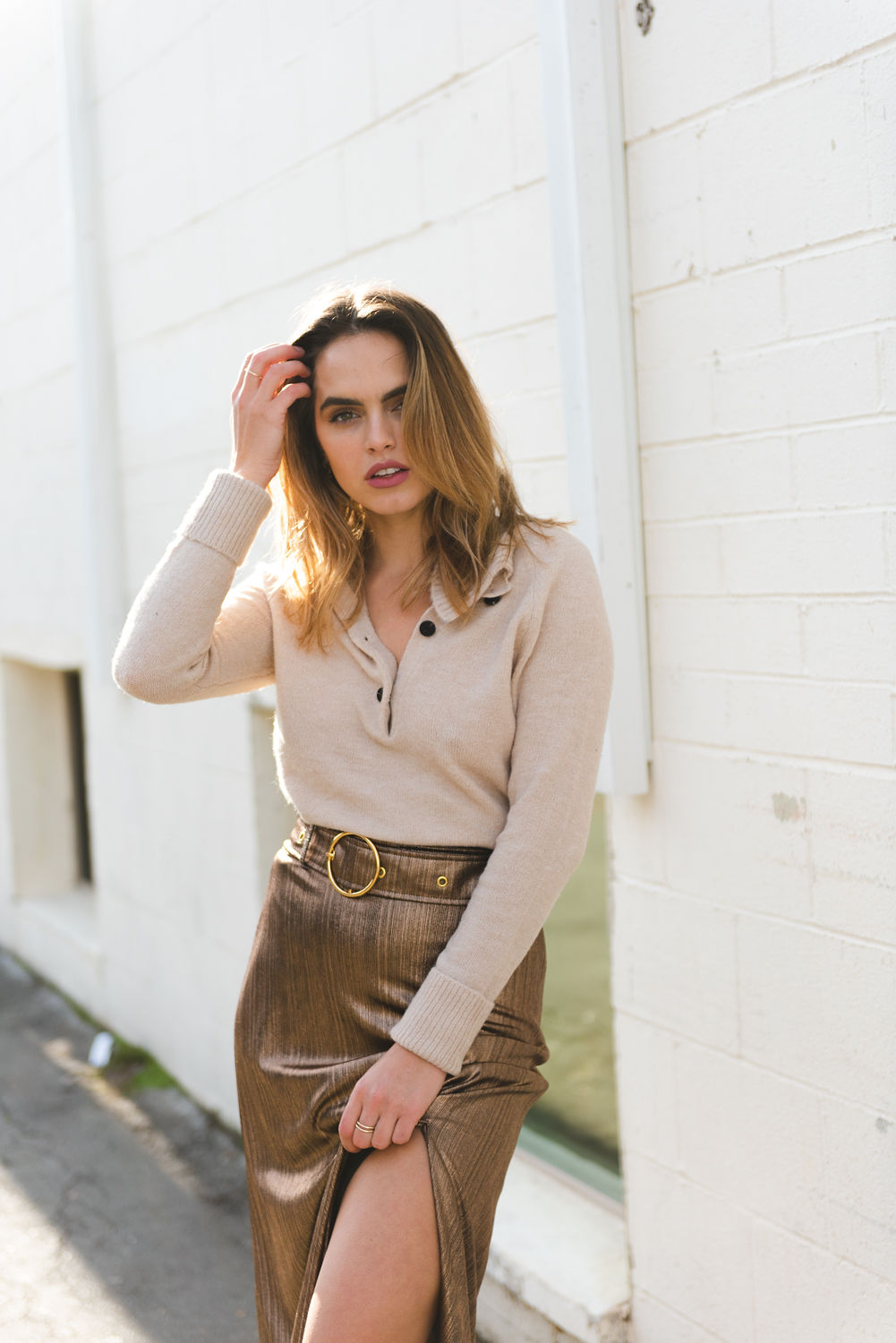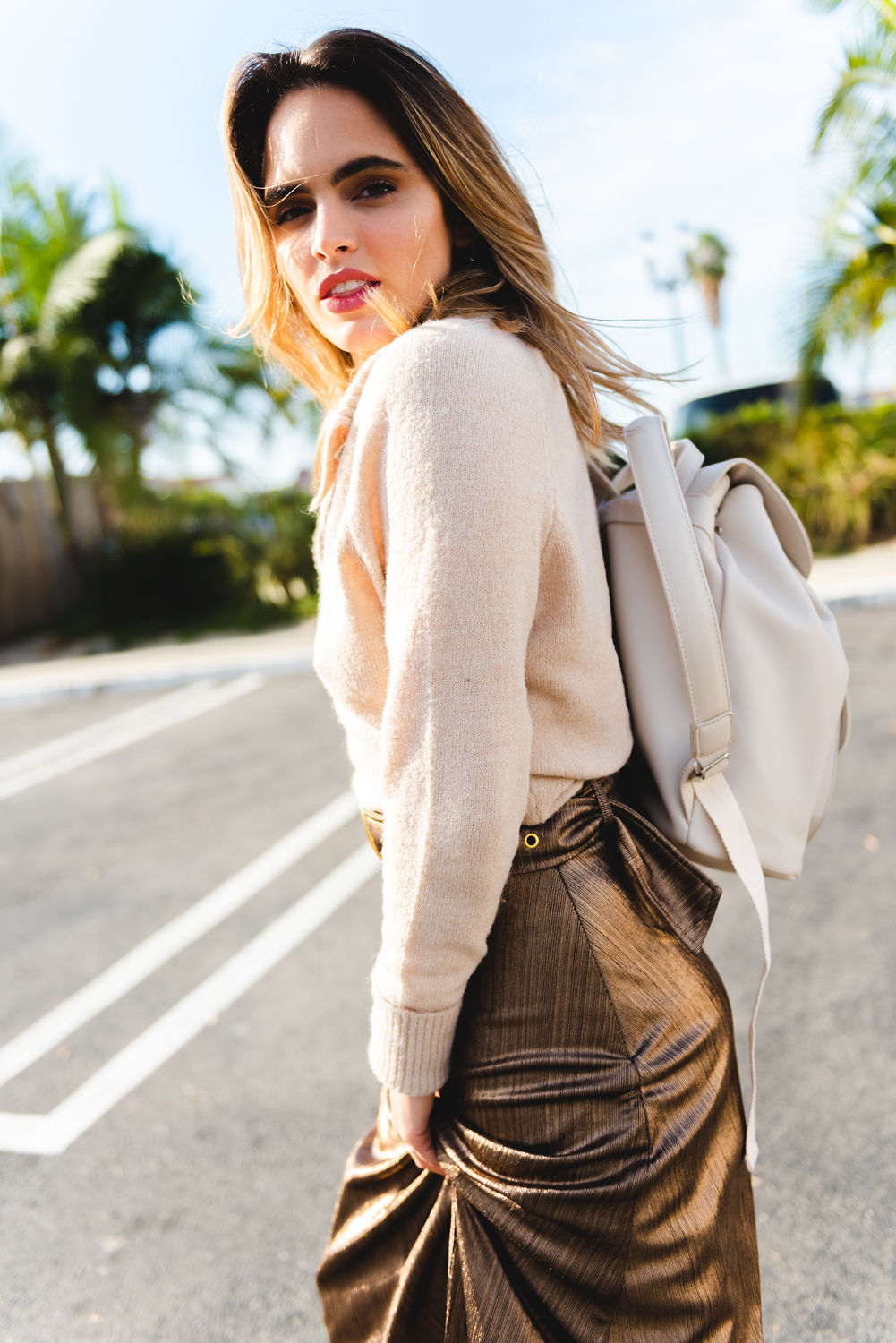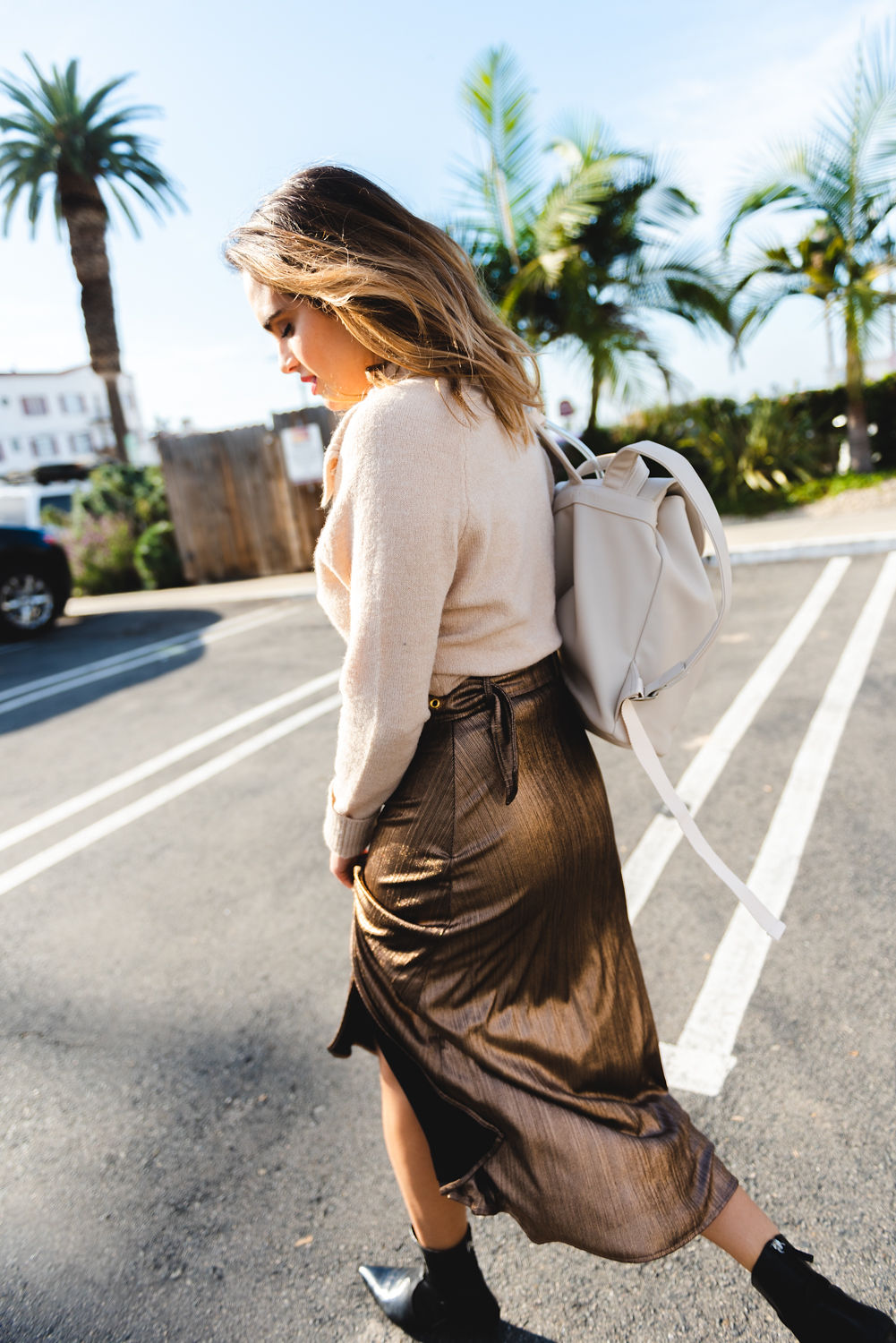 Stevie Sister Sweater// East n West Label Skirt// Faux Fur Jacket all available in store at Stevie Sister, Fashion Island// Dolce Vita Shanta Booties $159// The Crowd Pleaser $99 by BOTA Hydration Backpacks
CREDITS
Model: Kassidy Ramirez
Photographer + Stylist: Rachael Dickens