Three Way Thursdays are Back!
We have all been excited with a new purchase knowing we have the perfect thing at home for our new items to go with, but then the item sits waiting to be worn again, but all you can think of is having no idea how to style this item any other way then the first and only time you wore it out. This is the precise reason you need to be able to style any item you purchase, novelty or otherwise, at least three ways.
Natalie and I are obsessed with printed, soft/slouchy pants. You can ask every boutique owner from San Clemente to Seal Beach and they have probably sold us a pair or two. The newest pair to be added to the collection our Natalie's new Cleobella Harem Pant she picked up at The Sydny Showroom warehouse sale. We decided that these are the perfect item to show how you can style your new purchase with essential items you already have in your closet.
Styled 3 Ways-Printed Pants by

Cleobella
Style 1. Off Duty Natalie
Style your printed pants with a graphic tee, it's ok I promise! Going for a "loose" look works perfectly with printed slouchy pants. Remember fit and proportion are always a factor when dressing, even an off duty slouchy look still needs to look "put together".
STYLIST TIP: Your top/tank should hit right past the top of the pant. If it hangs to far, give your tee/tank a "front tuck". If you are going to add an additional layer (as shown), make sure it is either very long (as shown) or that a jacket comes about 2 inches below the top.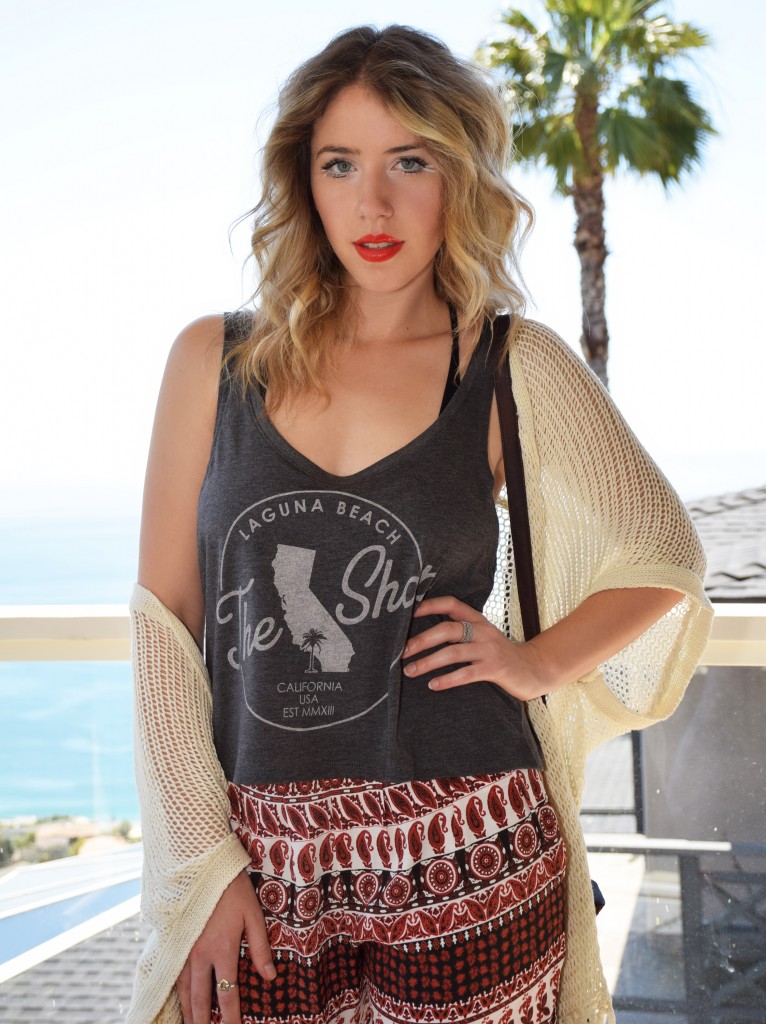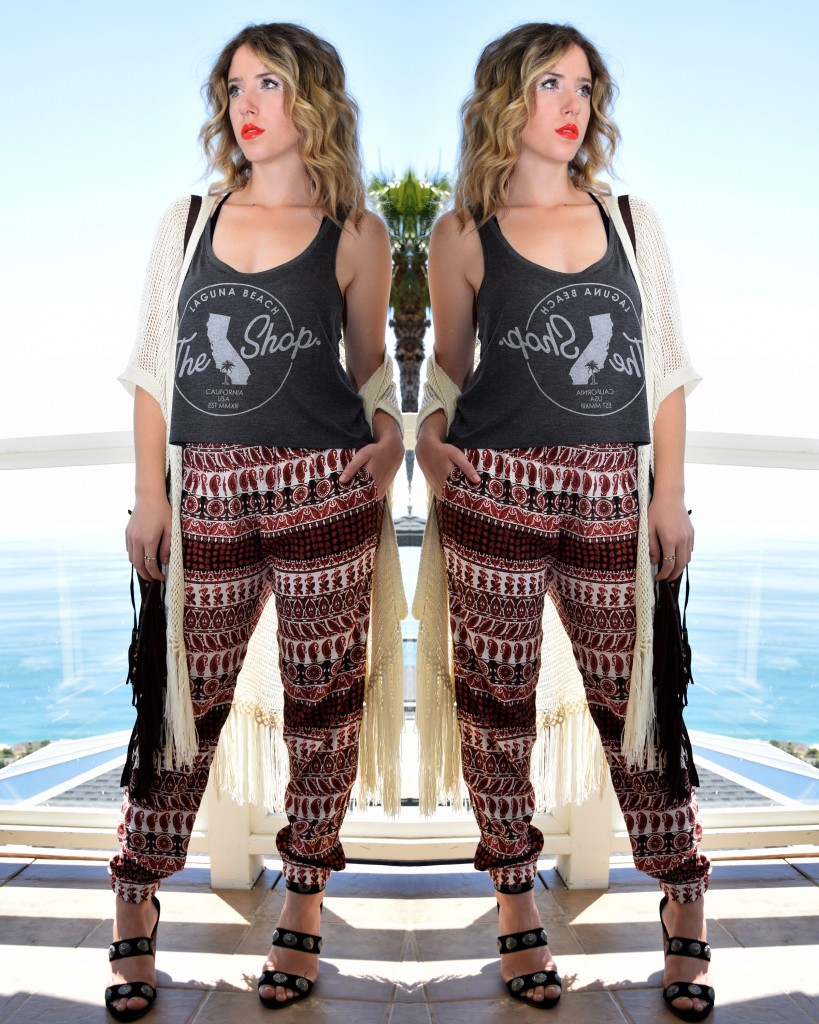 Tank: the Shop. Laguna// Fringe Knit Kimono: from Stitch and Feather//Sandals: DV by Vanessa Mooney
Style 2. On Duty Natalie
Don't be afraid to try printed pants at the office. These pants don't have to scream bohemian love child. Style these pants with a crisp button up for a more polished look, perfect for the summer time office style. NOTE: If bare arms are off limits at the office simply add a black or white blazer or a sleeved button up.
STYLIST TIP: If you add a longer sleeve top or jacket try rolling up the sleeves. This will give your look a "cool girl" vibe.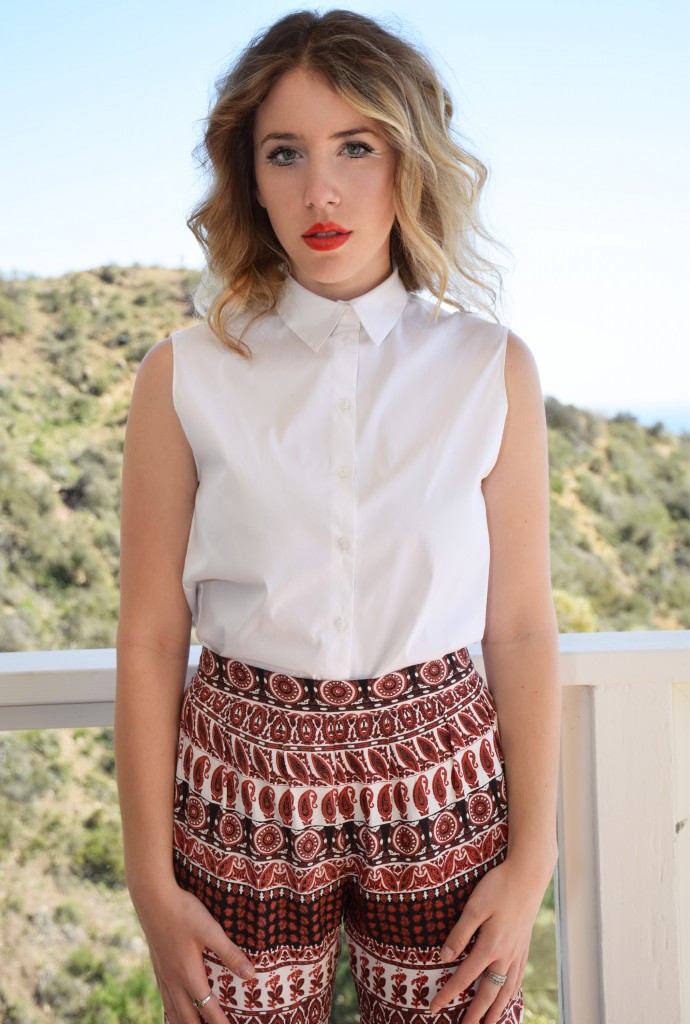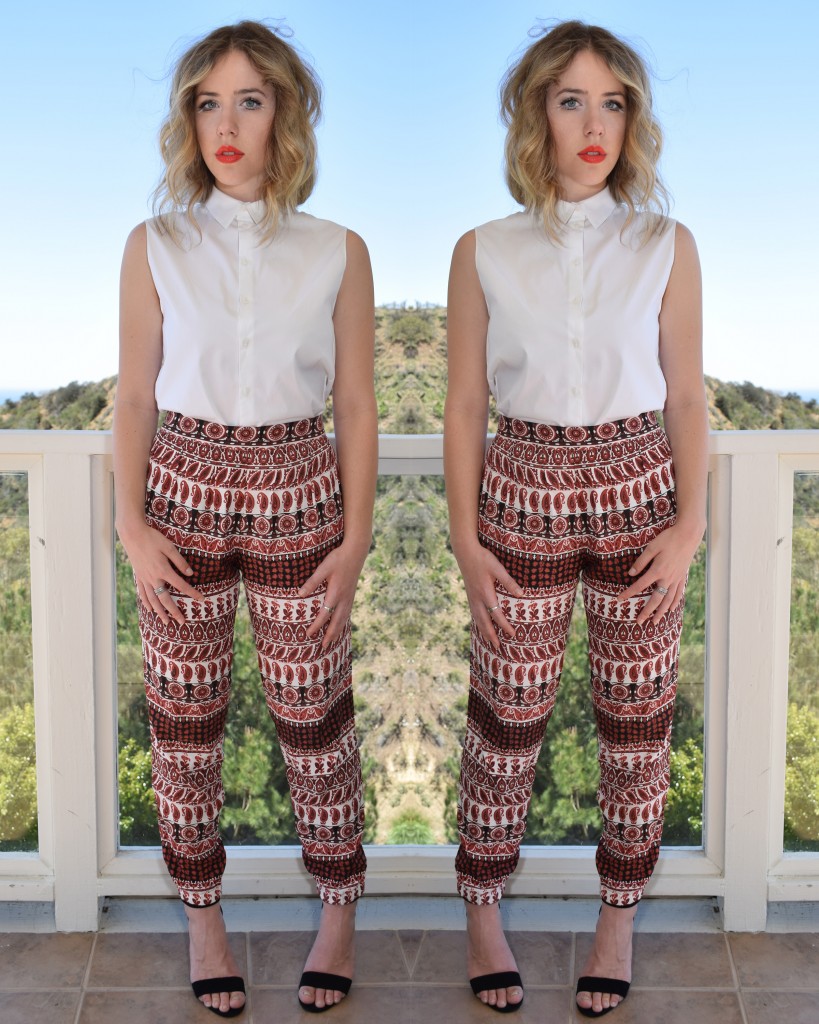 Top: Zara// Shoes: Jeffrey Campbell
Style 3. Night Out Natalie
Think you have to rock a LBD out to be sexy? Think again…. Your slouchy printed pants can be sexy too. How you ask? It's all about styling and attitude. We styled the slouchy pants with a sheer black tank with the bralette peaking though with a little skin to add a more sensual vibe to this look.
STYLIST TIP: This is where hair and make-up make a huge difference in how this look is perceived. Sexier smokey make-up will lend to an overall look and feel of the style.
ONE MORE TIP: Ladies, try not to pair a black shoe back to this look. Why you ask…. It will look more "stylish" if you pair a neutral shoe or even a printed or textured shoe.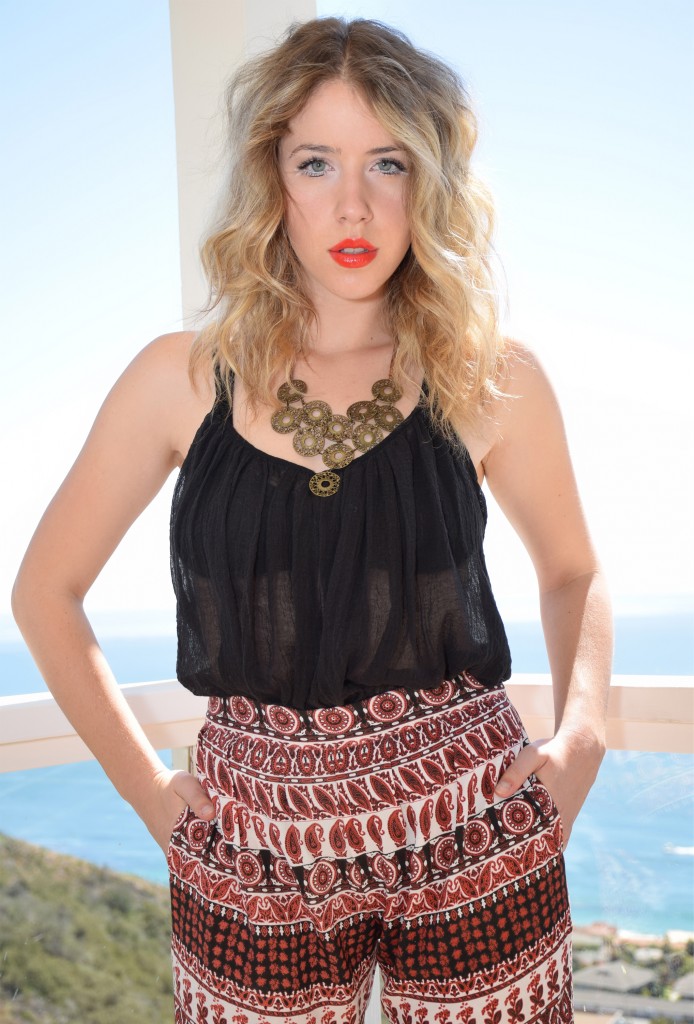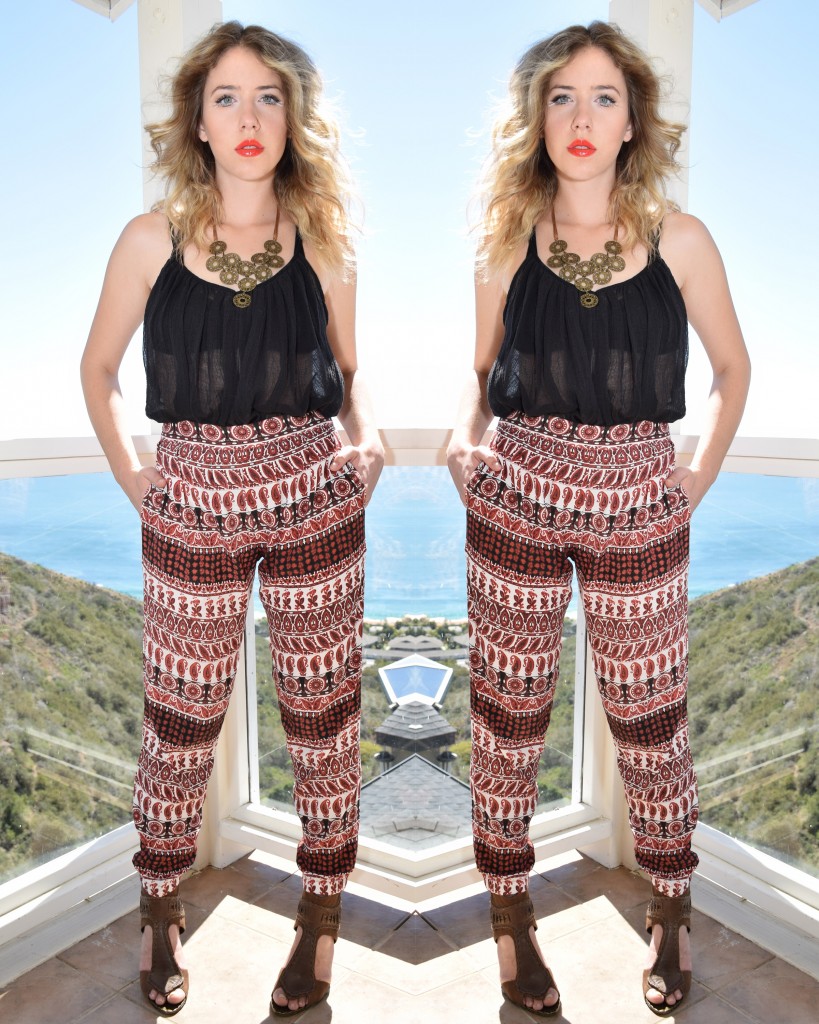 Top: Elan from Isla Boutique// Necklace: Geoffry Scott// Shoes: House of Harlow 1960 (no longer available)
Cleobella is available at these OC Boutique | the Shop. Laguna | Rococo | The Hidden Jewel | Isla Boutique (leather goods only)
Muse: Natalie Dickens// Everything Else Including; Hair, Make-up, Styling & Photography: Rachael Dickens