8 Amazing Looks from Stitch & Feather you can Rock all Summer Long
One beautiful morning Katie and I drove up PCH from San Clemente to Seal Beach to see, for our first time, Stitch & Feather. As we took a left on to Main St. in Seal Beach we got super excited to see the boutique. We parked right in front and instantly fell in love with Stitch & Feather. Walking into the boutique I felt like I has just arrived at a mini Anthropologie-so cute! As I began to look around at the decor and merchandising I assumed the clothing was going to be a bit pricey, boy was I wrong-totally great affordable prices (most of the looks below are under $100).
OCSR has put together 8 amazing looks you can wear all summer that won't break the bank. All the clothing and most all of the accessories and shoes are all from Stitch & Feather.
Look 1.
This look is all about layers and accessories. Add a little more style to shorts and a tank by adding another layer- The Denim Shirt. The Denim Shirt can be styled to wear as a light weight jacket and then as it warms up, wrap it around your waist. Hats are not only on trend but they are perfect for the occasional bad hair days.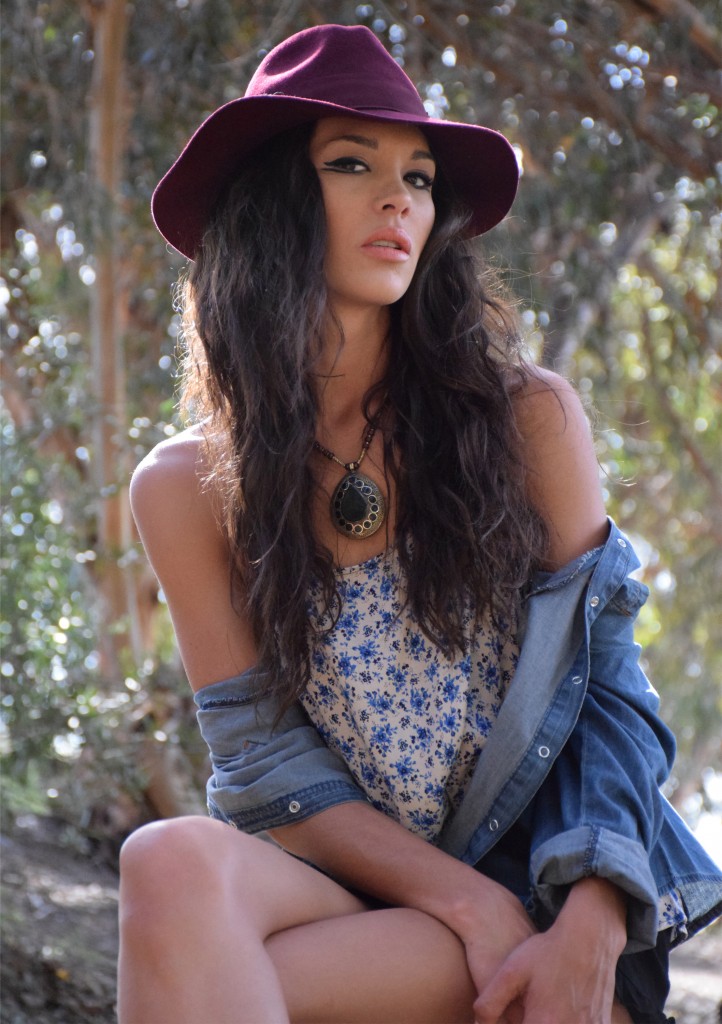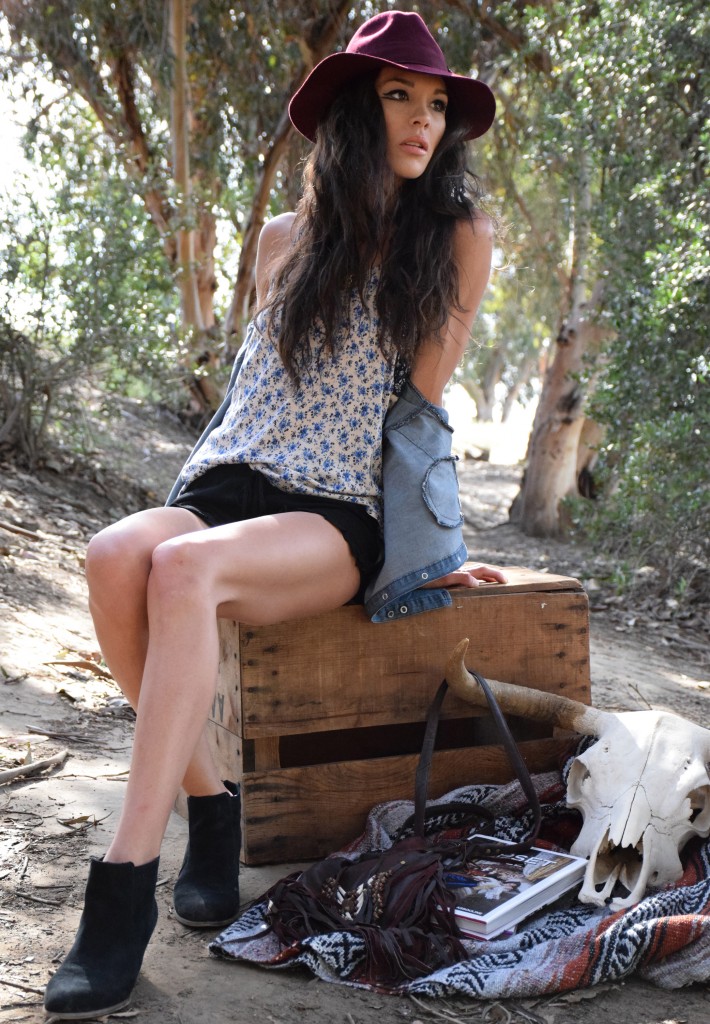 Top: Andrée// Button Down: Love Stitch// Shorts: Cotton Candy// Hat: Stitch & Feather// // Necklace: Raptor Jewelry// all from Stitch & Feather// Booties: Forever 21//Bag: Spell Designs (clothing coming soon)
Look 2.
This white gauzy maxi dress needs no explanation. Have fun with your accessories & shoes, the styling options are endless.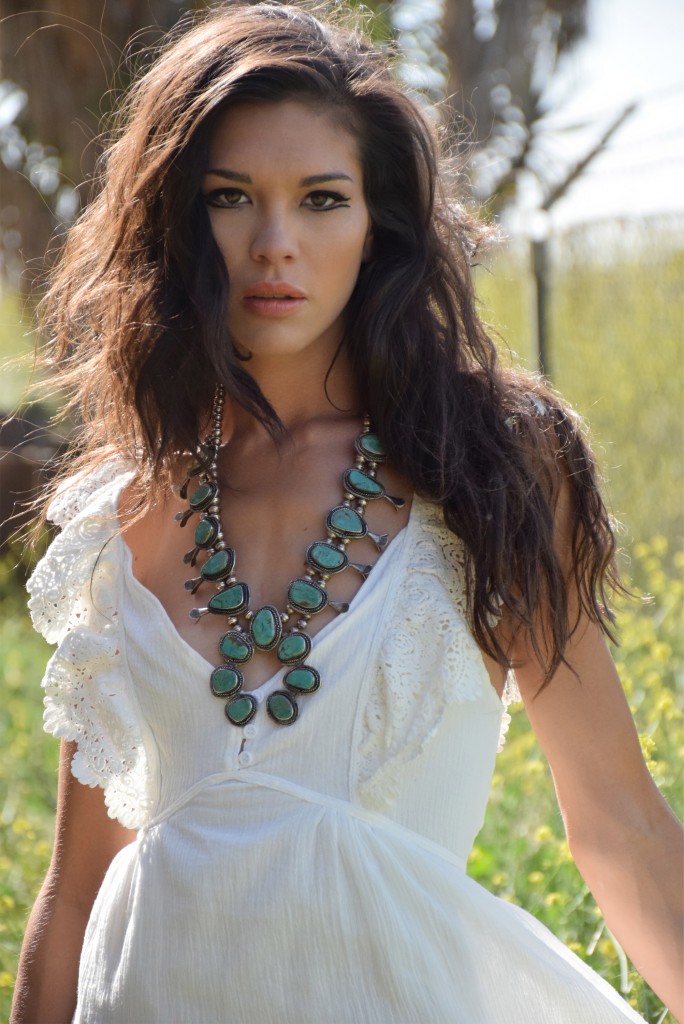 Dress: Nameless from Stitch & Feather // Necklace: Vintage Squash Blossom (Rachael's personal Collection)
Look 3.
I'm personally obsessed with boyfriend jeans… That being said, this look is so comfortable and easy to master. Your favorite basic (grey is always a good idea), boyfriend jeans and then add the pieces that make the look complete. We loved this daisy cocoon wrap. It has a more simple floral print, we finished the look with jewelry & a modern flat. This the perfect outfit to run around town in. There is no more excuses to running around is sweats.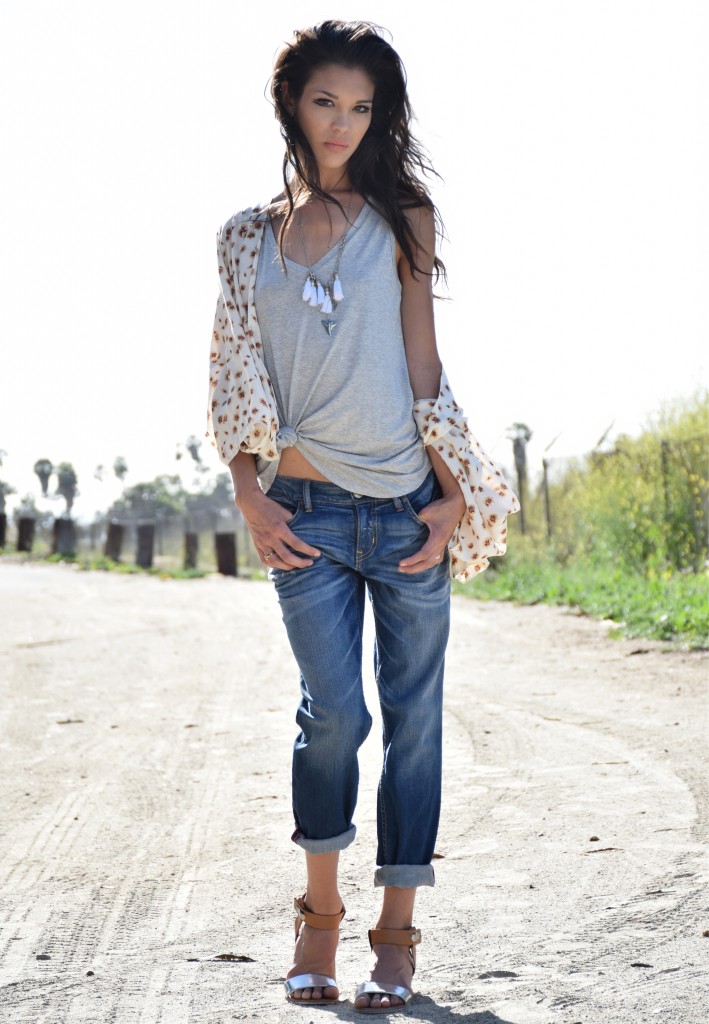 Tank: Freeloader// Daisy Cocoon: Renee C// Boyfriend Jeans: Level 99// Necklace: Vanessa Mooney all available at Stitch & Feather// Shoes: Dolce Vita from Swirl Boutique
Look 4.
If you haven't tried a romper yet, now is the time! If you like shorts, mini dresses and/or skirts this is the new item you need to add to your closet. Just like a dress it's and instant outfit you can restyle by simply changing your shoes and jewelry.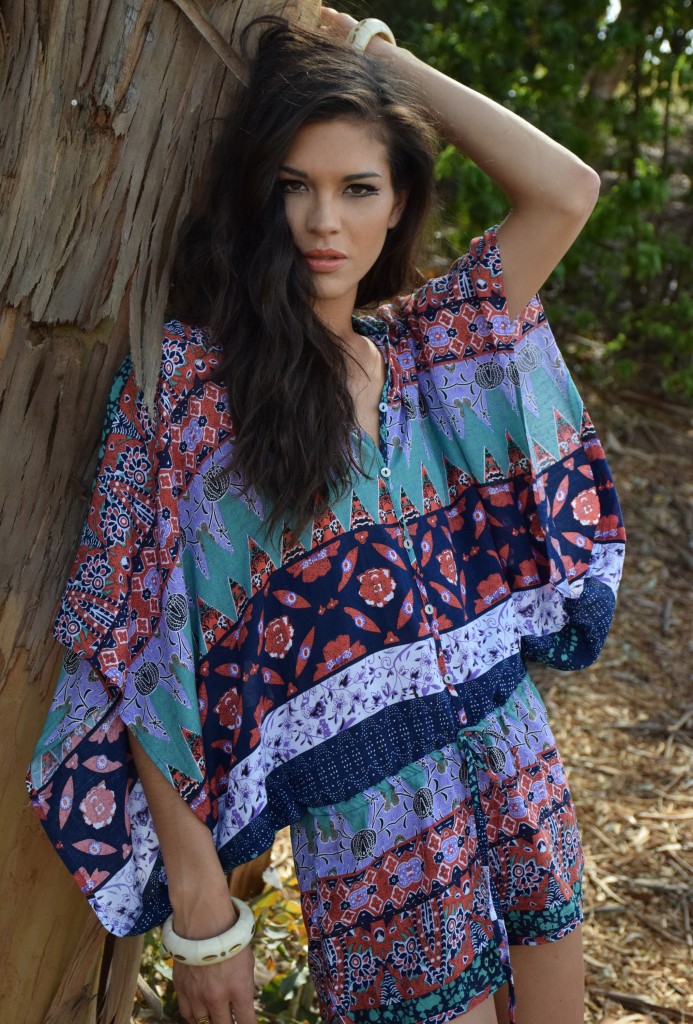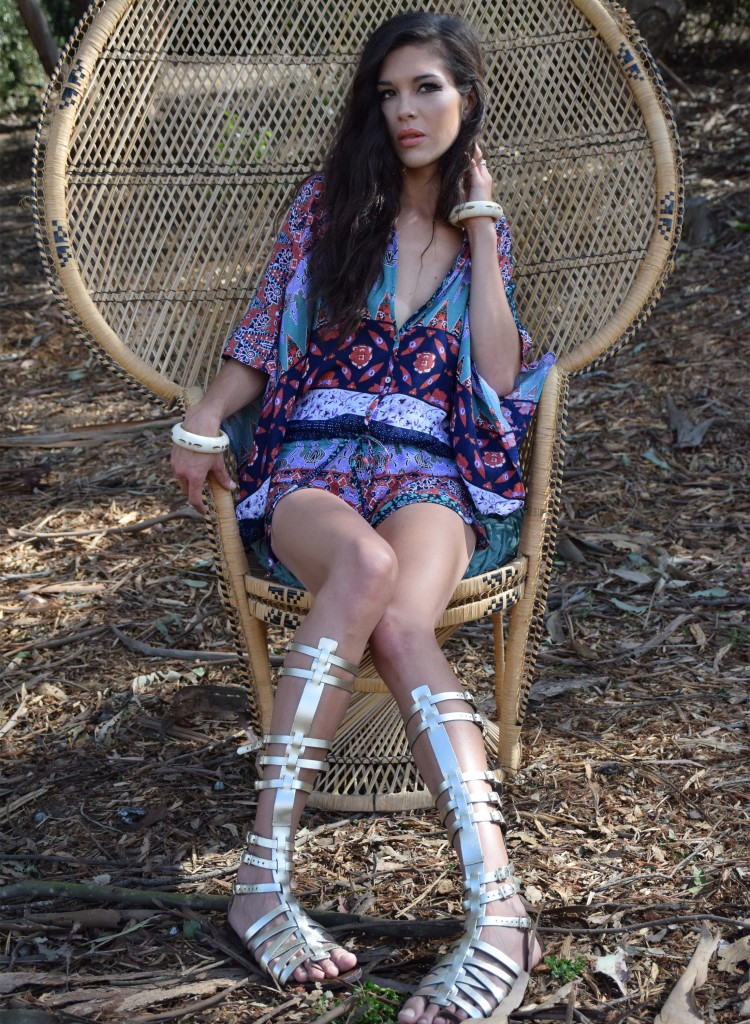 Romper: Olivacious from Stitch & Feather// Gladiators: Steve Madden from Nordstrom
Look 5.
Play with new ways to layer. Crop tops and high waisted bottoms are the perfect pairing. We added a duster to cover up a little more skin while adding another layer, giving this look a little more style. Restyle idea: Try this with high waisted jeans or a floral blouse for a more mature look.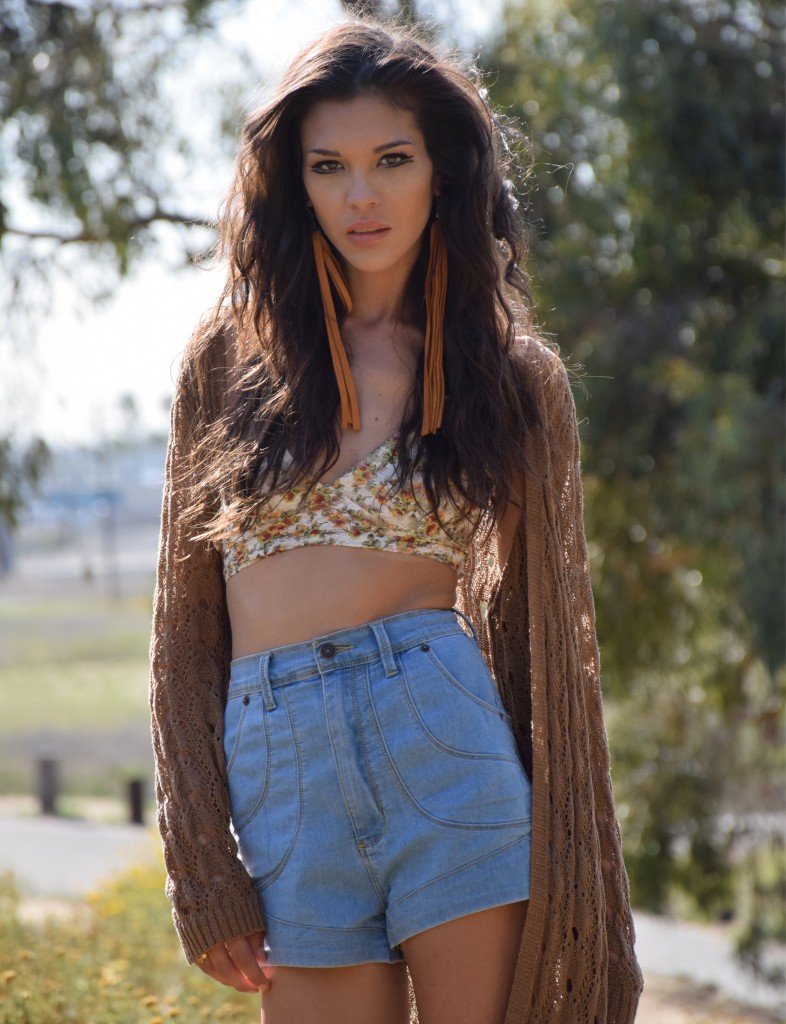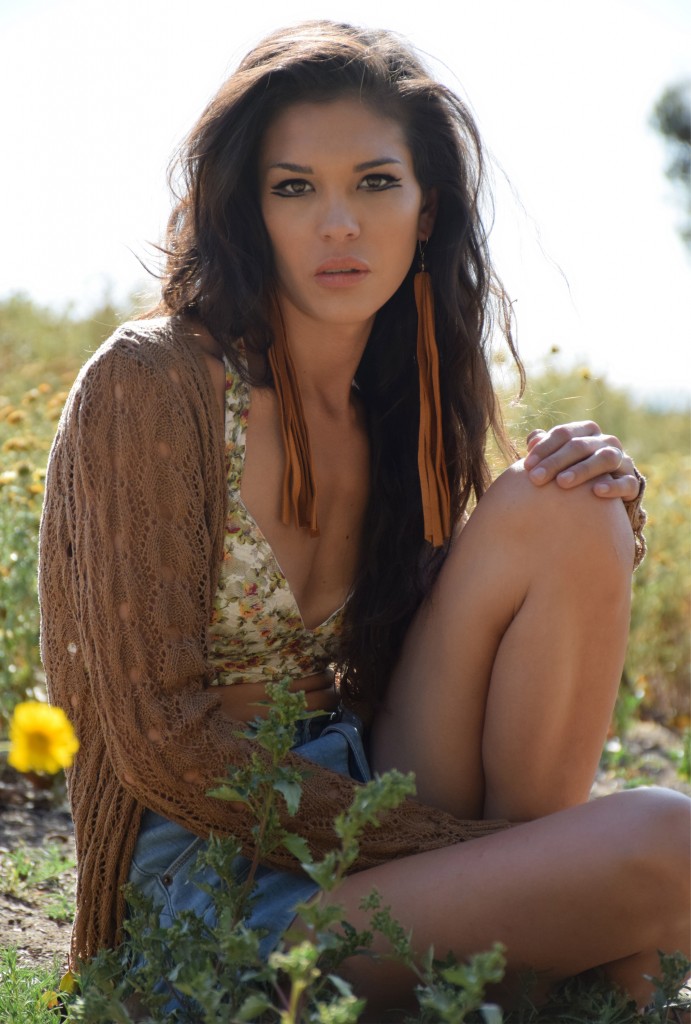 Shorts: Just USA// Crocheted Duster: Ya Los Angeles // Bralette: Nameless// Earrings: Earthy Luxe by April Martin (coming soon) all from Stitch & Feather
Look 6.
What more can I stay, LOVE! A jumper just like a dress or a romper is an instant outfit and this one is show stopper!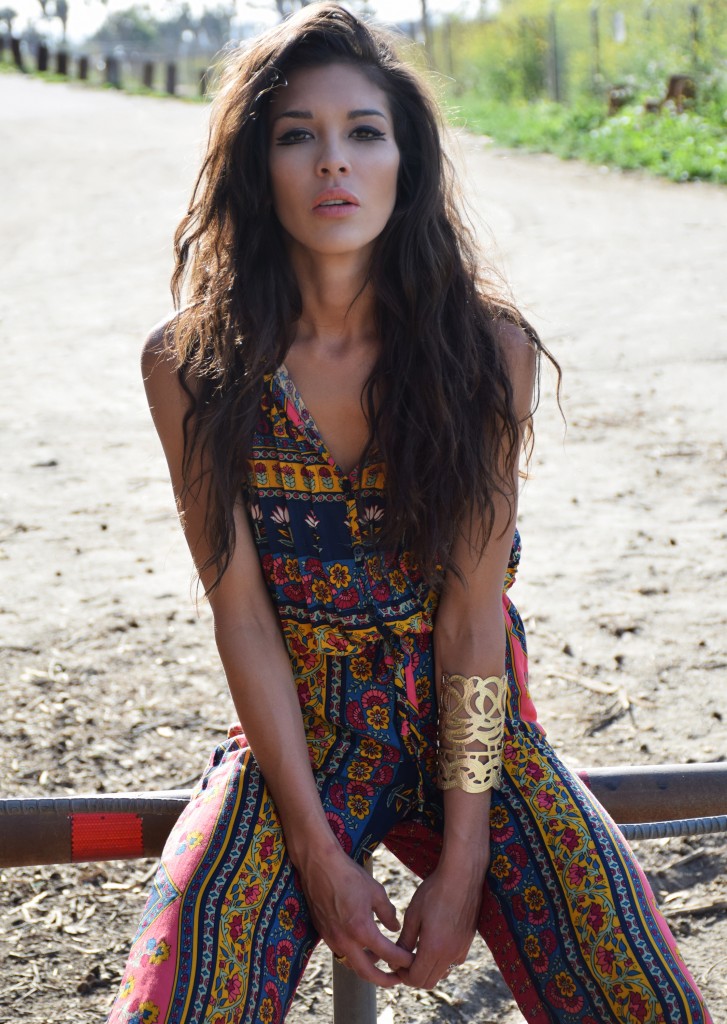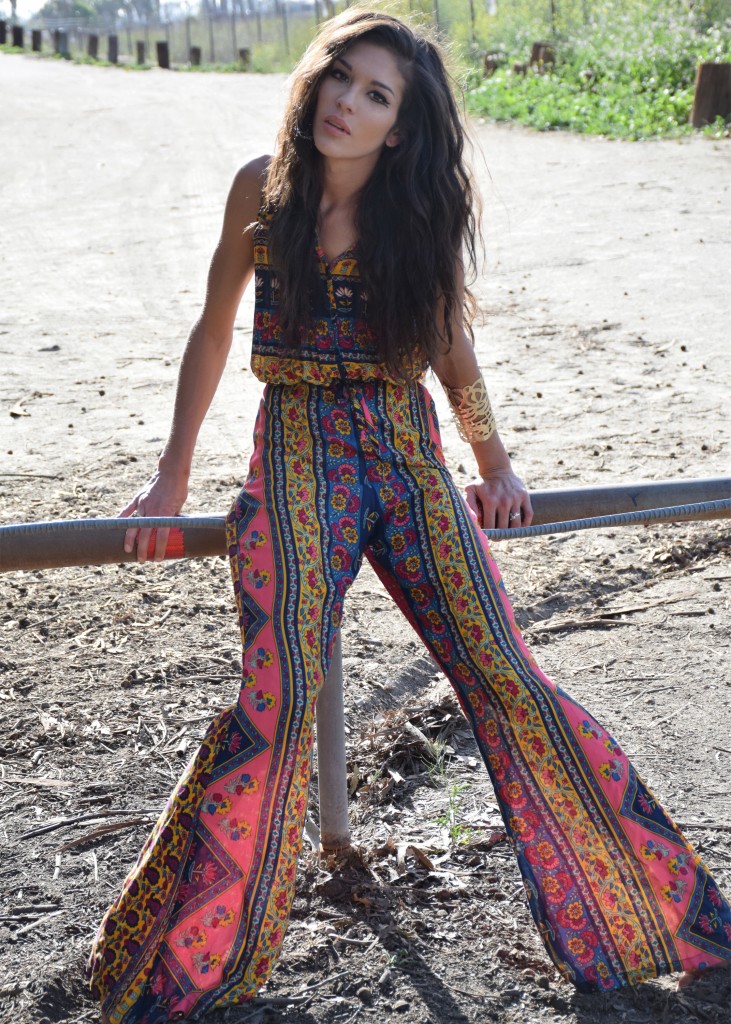 Jumpsuit: Novella Royale from Stitch & Feather
Look 7.
Chic bohemian is about capturing the spirt and essences with going over the top. This look is both incredibly simple while having huge style impact. It's really about styling simple items in simple ways…  Looking effortless is the key to great style.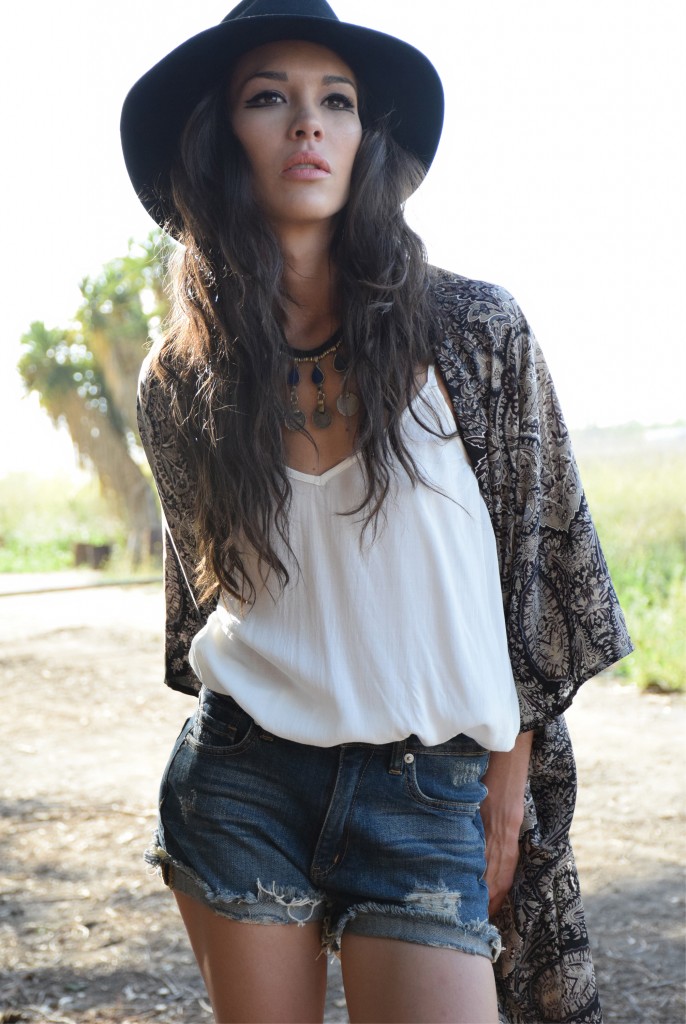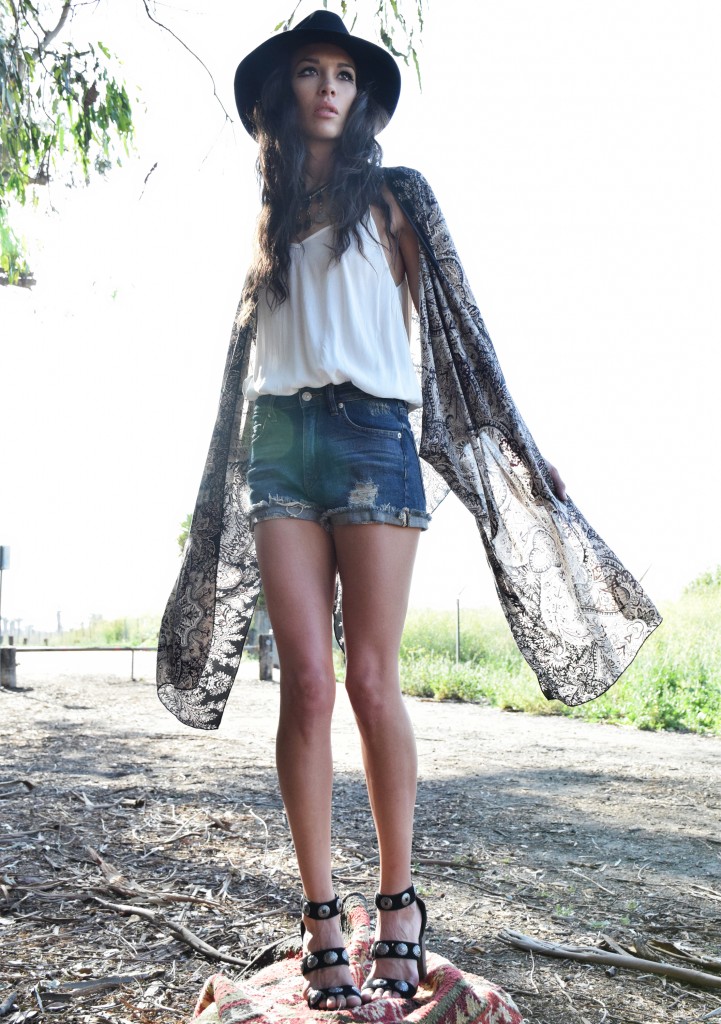 Tank: Free Loader // Kimono: Stitch & Feather Brand// Cutoffs: Just USA// Necklace: Raptor Jewelry// Shoes: DV by Vanessa Mooney all from Stitch & Feather
Look 8.
This jumper makes me feel like I'm on vacation! The palm print, color combination & the cut make this jumper a summer favorite! Wear it alone or layer it, you can't go wrong with this amazing statement piece.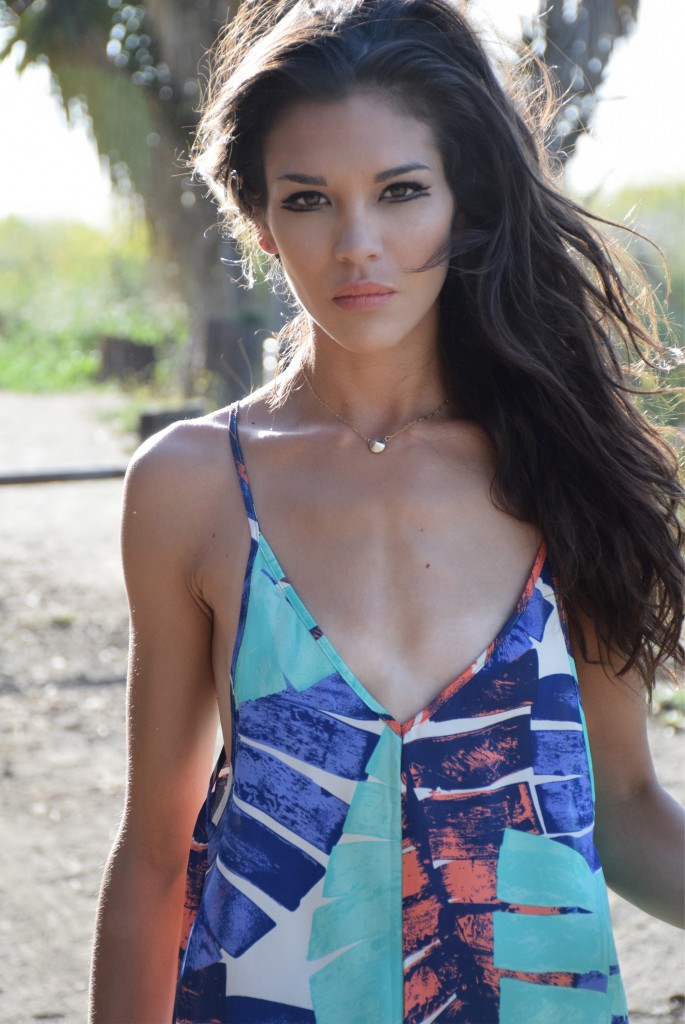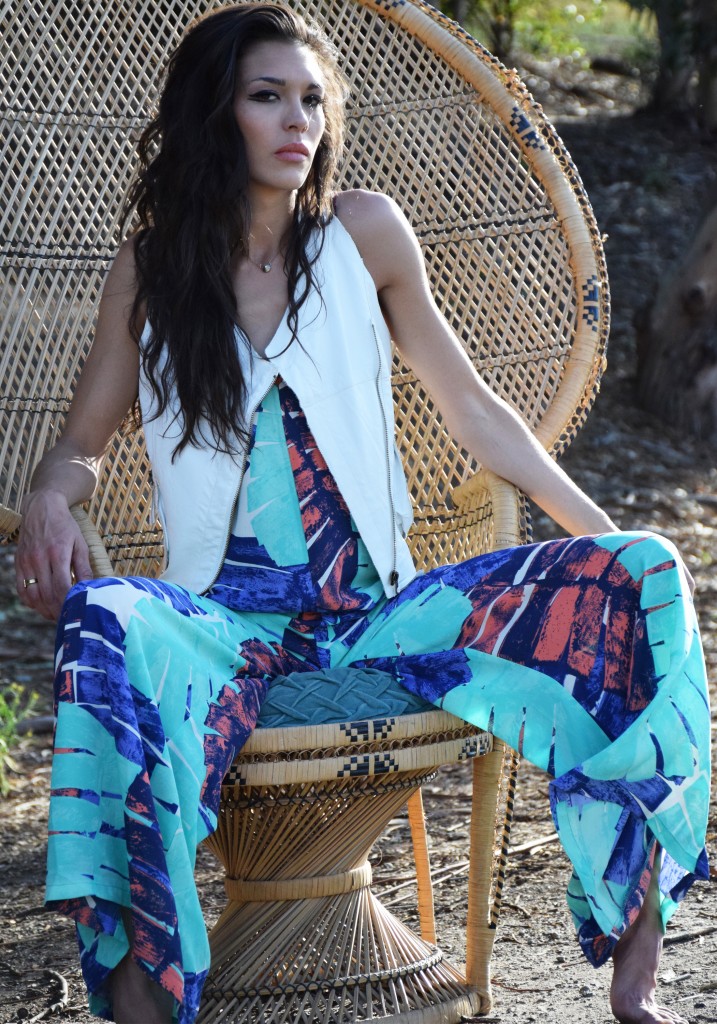 Vegan Leather Vest: Fate// Jumper: Stitch & Feather
ALL CLOTHING PROVIDED BY STITCH & FEATHER.
Model: Katie Collins// Hair & Make-up: Rachael Dickens// Stylists: Katie O'Sullivan of Styled by Katie & Rachael Dickens// Photography: Rachael Dickens// Set Manager: Natalie Dickens