Why we ♥ Jen
Modern Ensemble
I was introduced to Jen's blog Modern Ensemble by Bardot via Instagram. A few months later I had the pleasure to meet Jen at our Sourced Event this summer. Jen is just about the sweetest girl you'll ever meet, not to mention she has impeccable style. Truly chic style has been missing in the OC over the years, and I am personally thrilled to see Jen take the style lead to bring back soft sophistication. Modern Ensemble is another new blog making waves in the blogging world. Jen has been jet setting from her home in the OC to L.A. and New York, with style opportunities due to the success of her blog. Make sure to check out Jen's blog, plus follow her on all Modern Ensemble's Social Media including: Instagram, Facebook, & Pinterest.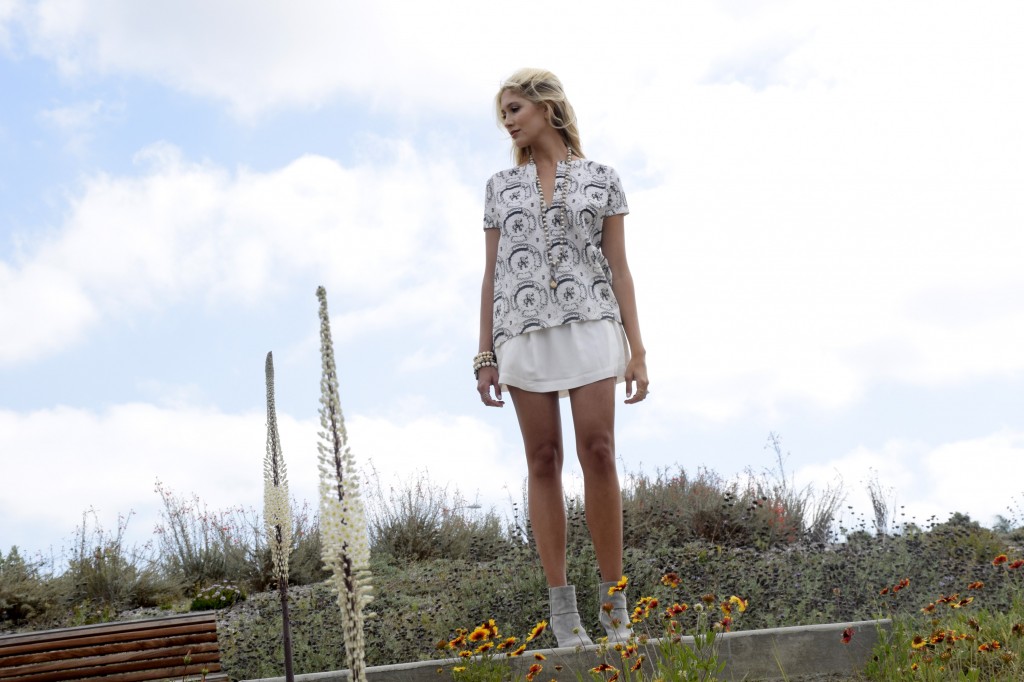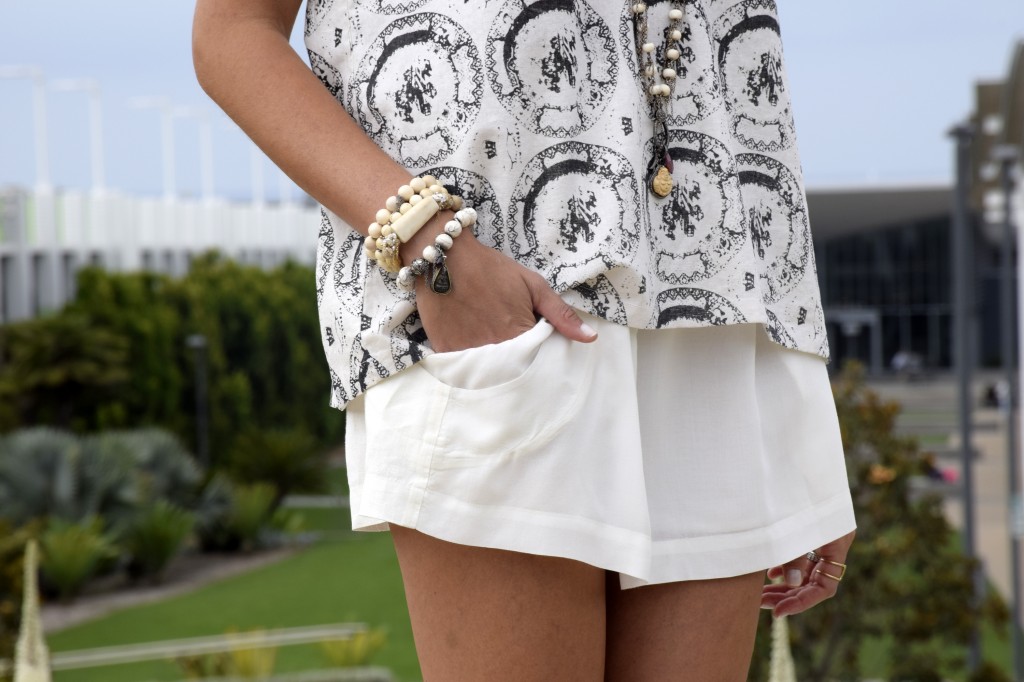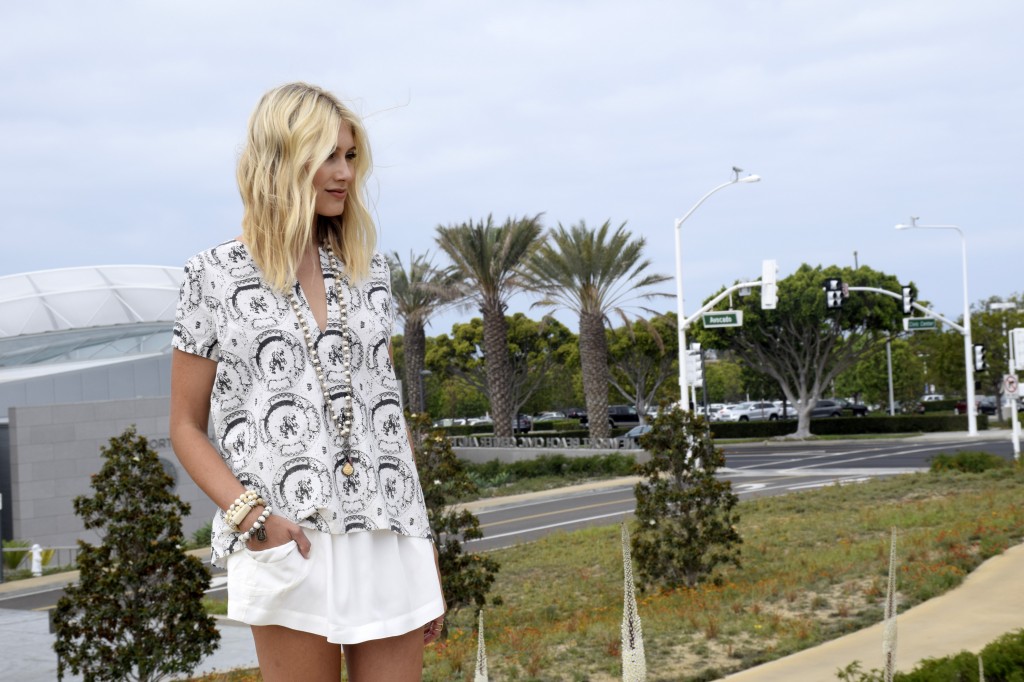 Top & Skirt: Tambourine from Bardot// Booties: Rag & Bone// Necklace & Bracelets: Nan Fusco Jewelry
Q & A
When did you start blogging and what inspired you to start? 

I started blogging in Nov. 2013 and was inspired to start Modern Ensemble because I wanted to combine everything I love (fashion, decor, beauty, travel) into a career.

Describe your personal style and what influences it.  

My personal style is definitely simple, classic, and minimalistic in my approach.  I always believe less is more.  I am influenced by everything in my surroundings, whether that be places I travel, magazines, or my favorite online sites and I am always trying to create new and interesting looks.

Where do you find inspiration for your blog posts? 

 

I get tons of inspiration on a daily basis just walking around town.  I get new ideas every day, and every time I am in NYC I seem to always get inspired by something unique.

Are there other bloggers that you admire?

I love Sincerely Jules, Tuula Vintage, & Damsel in Dior to name a few.

What is the one item in your closet you can't live without?

I can't live without a simple shift dress.  No matter what season I love a great basic throw on piece.  Spring/summer can be paired with strappy flat sandals and linen scarf and fall/winter with a fun jacket or sweater of some sort and a pair of low flat booties or ballet flats.  Easy and effortless, which is a must in my life.

What fall trend are you most excited about?

I love breaking out leather pieces.  Lately I have been obsessing over leather skirts (which seem to be everywhere) and have already been thinking of several ways to wear mine on the blog.

What is your next "must-have" purchase?  

My next must have purchase will probably be a gorgeous camel colored coat.  I have been craving one and this season I am splurging and going to get one for all of my cold weather trips.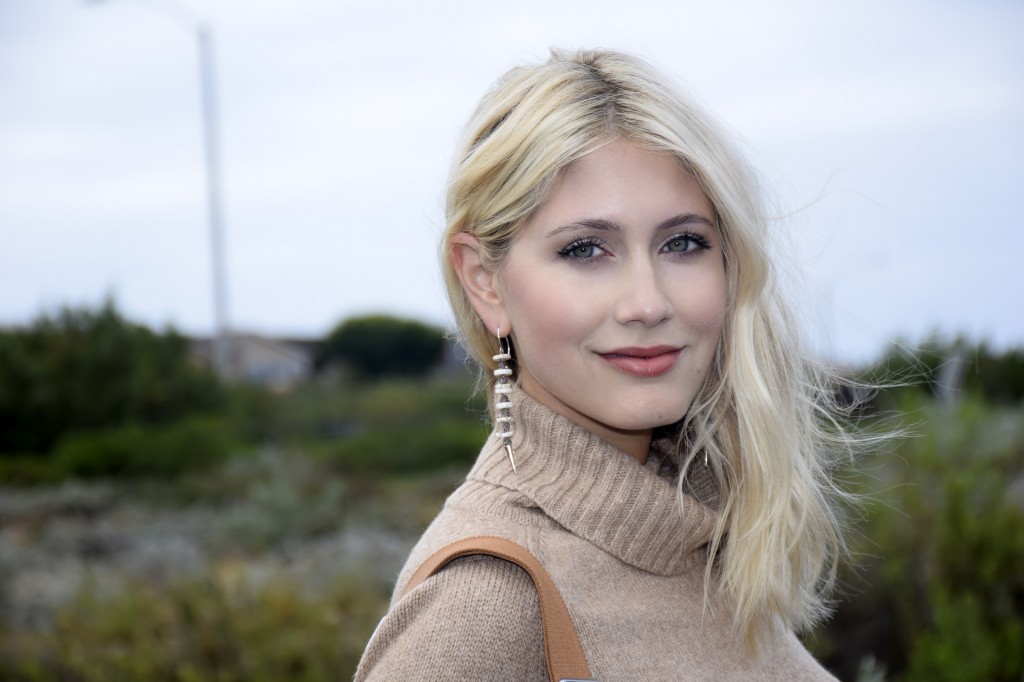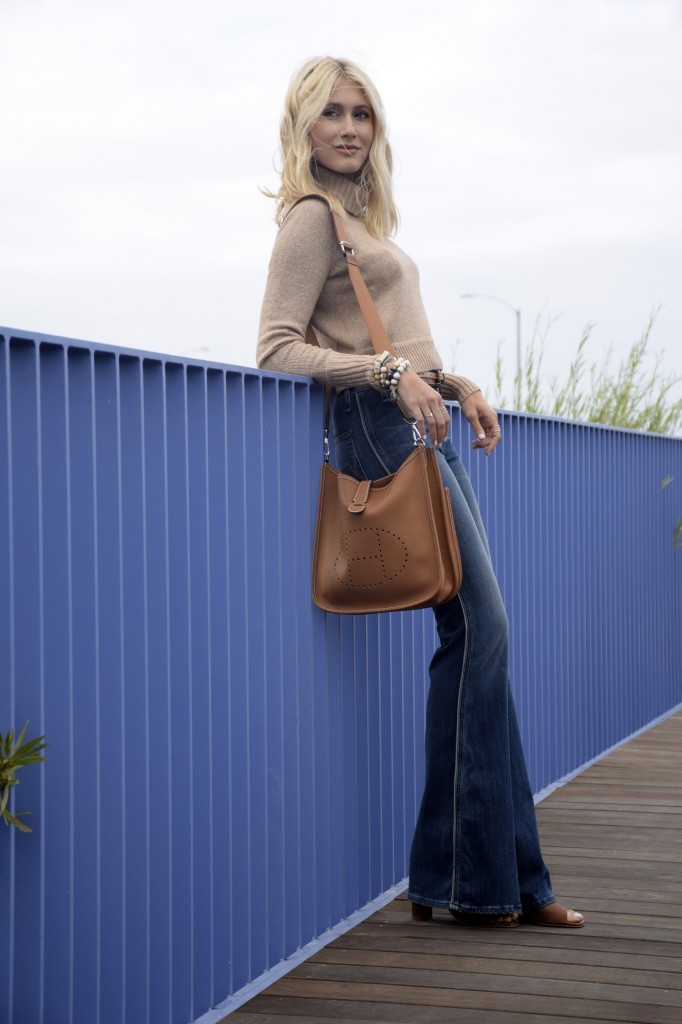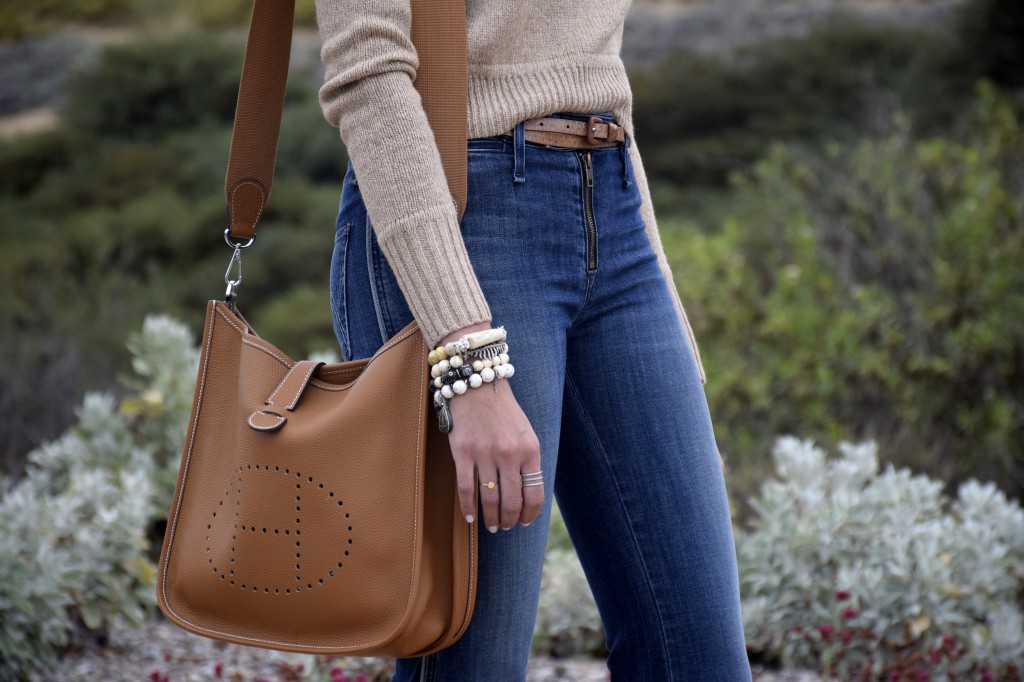 Jeans: Mcguire//Sweater: A.L.C. // Belt: Carole Leone from Bardot // Bag: Hermés Jen's personal collection// Shoes: Jeffery Campbell from Swirl Boutique
I love jewelry but I have to say that Nan Fusco is my absolute favorite. This Laguna Beach Artisan stands alone in quality and design. Nan Fusco Jewelry is carried in the best of the best boutiques including ARIS on the Coast and she also has amazingly successful special event trunk shows at Neiman Marcus at both Fashion Island and Las Vegas. Investing in a piece of  Nan Fusco Jewelry in an investment in style, quality and individualism. Make sure to stay up to date on Nan Fusco's new designs and where you can see the designers' next show by following Nan Fusco on Facebook & Instagram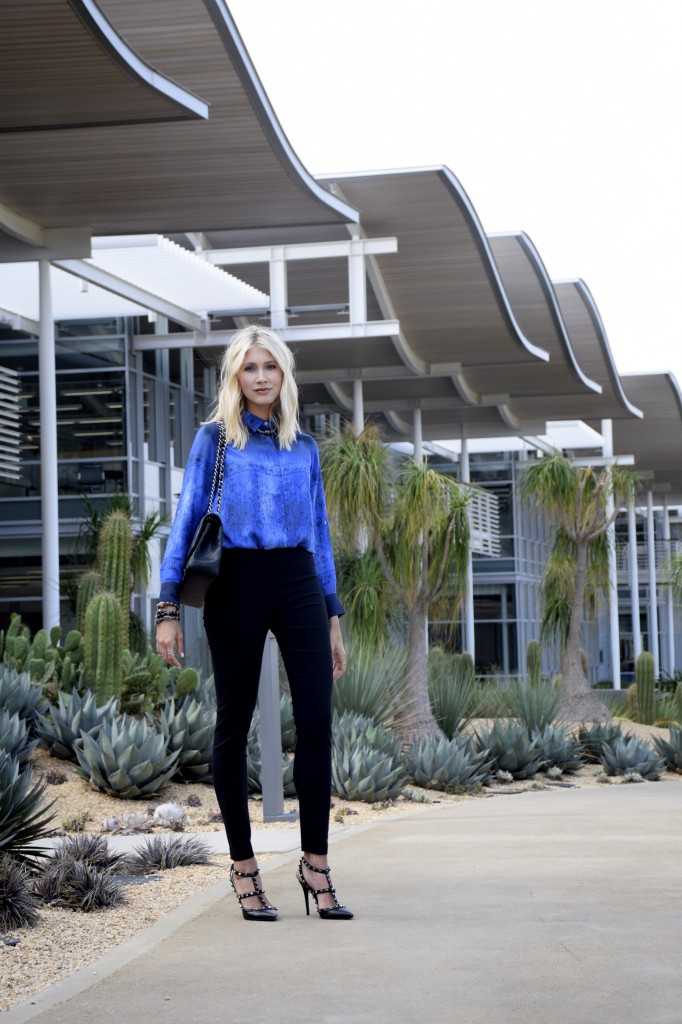 Blouse: MiH Jeans// Leggings: Avenue Montaigne from Bardot// Bag: Chanel// Shoes: Valentino both Jen's personal collection// Jewelry: Nan Fusco Jewelry
The Boutique | Bardot
Located in beautiful Newport Beach resides one of the OC's best boutiques, Bardot. This beautiful boutique is filled with amazing established lines like A.L.C and Vince. to up and coming lines like Tambourine and Mcguire Denim. The selection of brands and styles are divine. This is why Bardot is the go-to boutique for OC stylists and their clients-not to mention fashion bloggers like Modern Ensemble. If you're looking for something special or a great everyday investment piece, it's time to go to Bardot. Not only is the atmosphere inviting, but the owner, Dana is the best and will make you feel both welcome and beautiful.
Make sure to follow Bardot on Instagram and Facebook!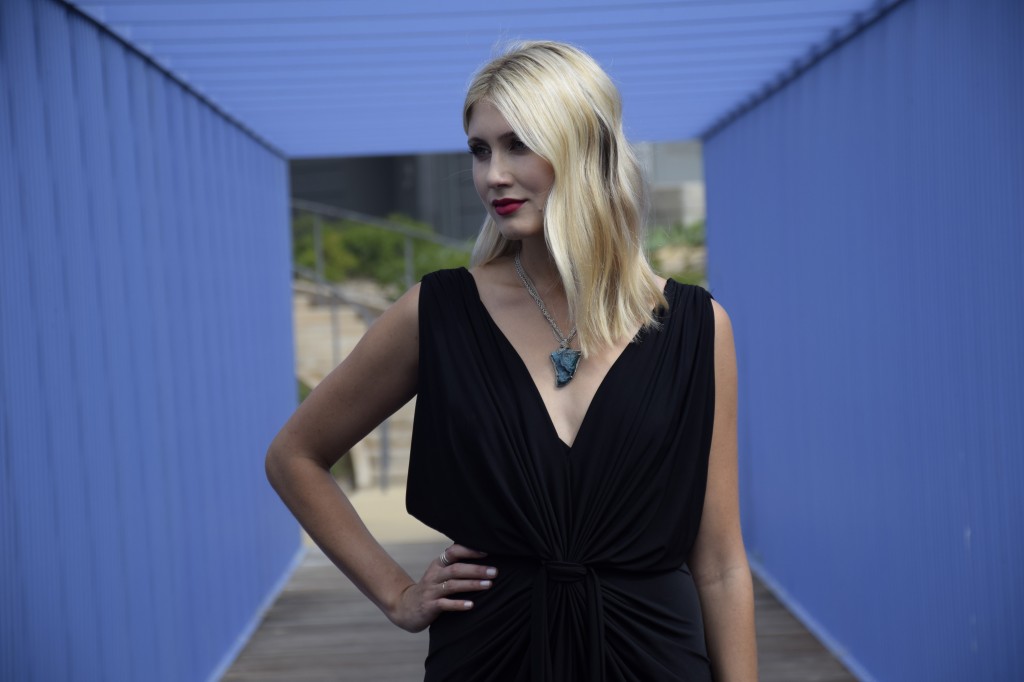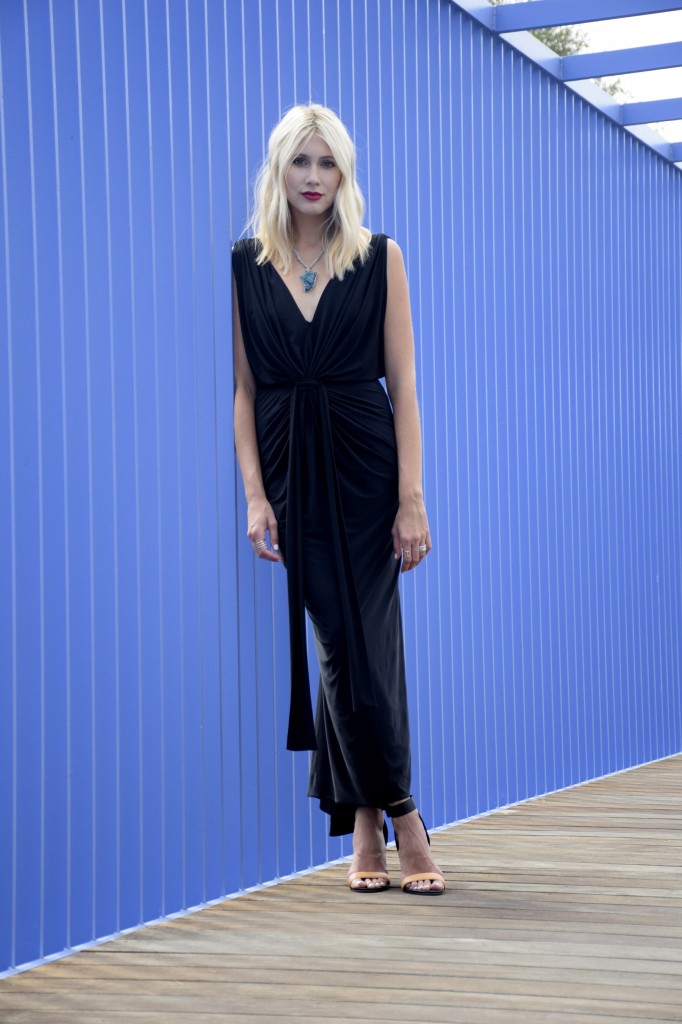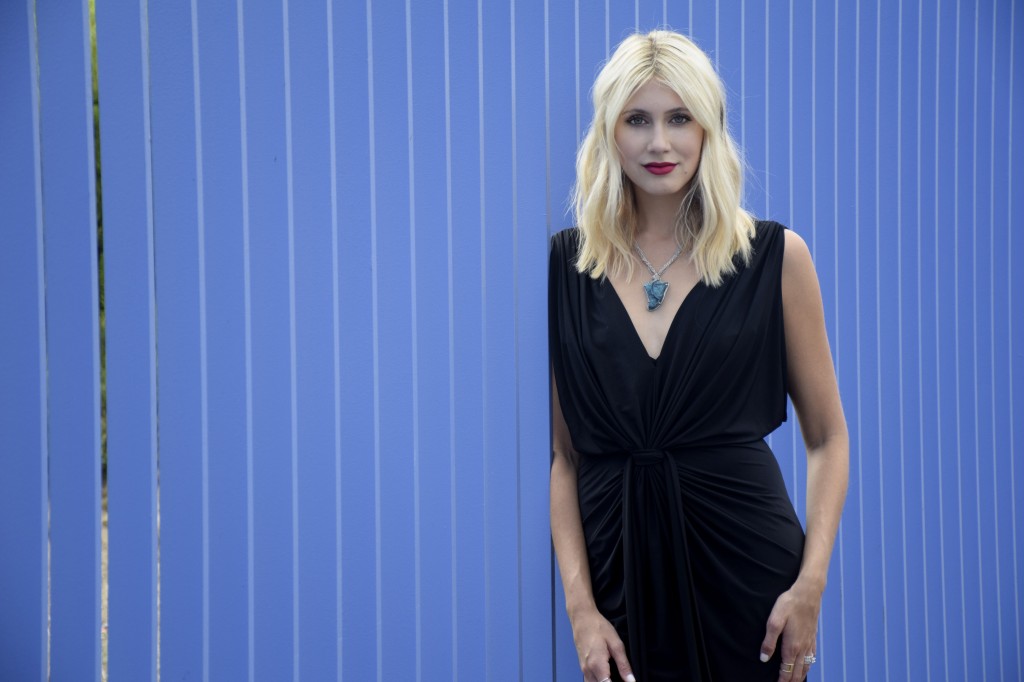 Dress: T Bags from Bardot// Necklace: Nan Fusco// Shoes: Vince.
Natalie and I would like to THANK Jen for being part of our Blogger Series. We had so much fun with Jen, she is beyond sweet! Also we would like to THANK Dana owner of Bardot for lending us beautiful clothing for the shoot and stopping by  the shoot to say hi and of course the amazing Nancy Fusco designer of Nan Fusco Jewelry for lending us fab one of a kind pieces for our photo shoot with Jen aka Modern Ensemble.
Muse | Blogger: Jennifer Wilson – Modern Ensemble // Hair & Make-up: Rachael Dickens// Photography: Rachael Dickens// Location Manager: Natalie Dickens