The Giving Keys
"The Giving Keys exists to employ those transitioning out of homelessness to make jewelry out of repurposed keys that get sold and shared around the world. Each key is unique and carries a message like HOPE, STRENGTH, DREAM or COURAGE. When the wearer of the key encounters someone else who needs the message on the key, they give it away and then send us the story of their key being paid forward."
The message above speaks volumes and this company not only lives by this statement but constantly is acting out these deeds of kindness and so much more!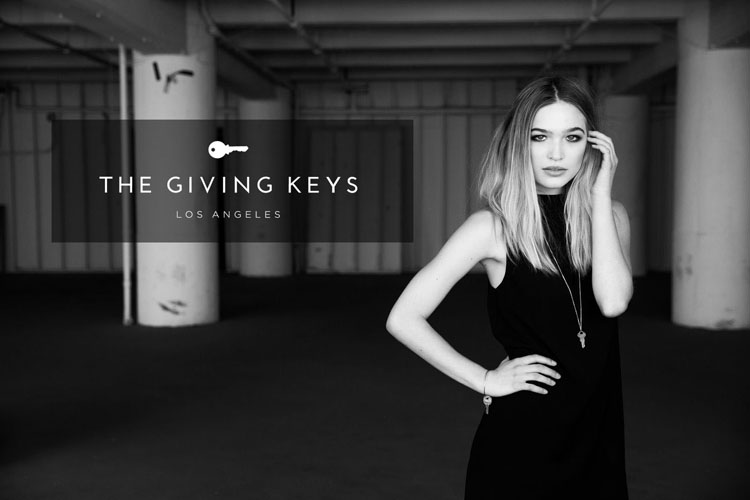 I started working with the Giving Keys through Dancemakers, when they sponsored us this year for children who could not afford to attend our dance convention. Each city we gave out one customized key with "Got Love" stamped into the metal. This message was so important for these kids to know that even though they may be struggling, they still are loved. The message of this kind act spread quickly as we started selling out of keys at our Merchandise booth! People were so intrigued by the empowerment behind the idea, and it seems lately, everyone wants to be a part of this magical chain of paying it forward to someone who really needs it!
The Woman Who Started It All:
It started with a New York hotel room key. The Giving Keys founder, actress and singer/songwriter, Caitlin Crosby, wore the key as a necklace and had the idea to start engraving old, used keys with inspirational words. Realizing that in a way we are all like these keys – unique, flawed, scarred, and at risk of being discarded – she wanted these keys to have their purpose renewed over and over again. Their message is yours for a time, but once they've served their purpose with you, pay it forward to inspire another. (thegivingkeys.com)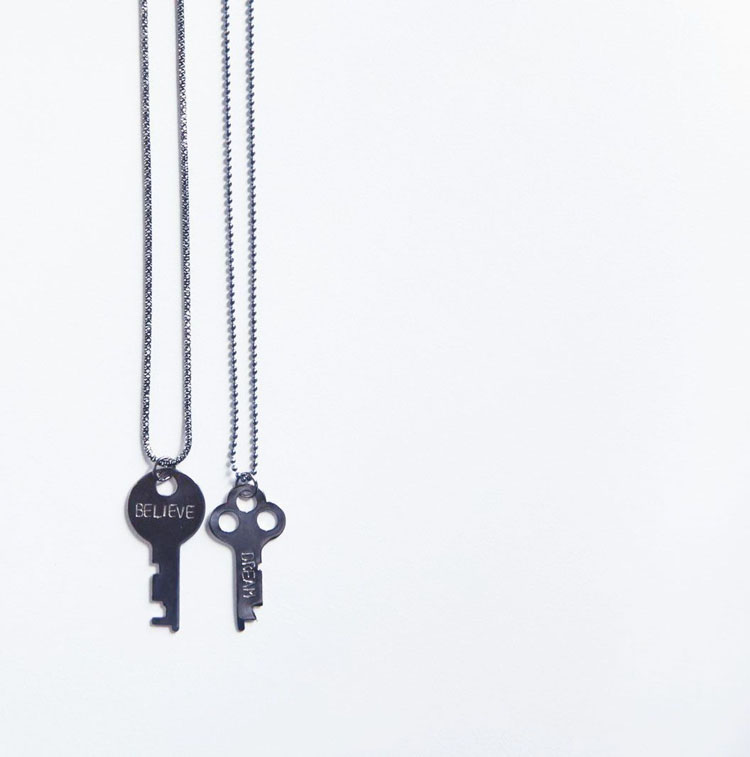 Caitlin, and all of her Giving Keys team, located in downtown Los Angeles, are SO empowering, that I actually enjoy visiting their office – as it feels more like home, than a place of business. It is so hard to find this today, that when you do find something as special as the relationship we have with them, you hold on to it: TIGHT.
Although their business is growing – rapidly and sold in large stores, such as Nordstrom, they really stay true to their mission. It is amazing to hear stories of people who have given and received keys with words that translated near & dear to their hearts. It is so powerful to watch, and even more powerful to be a part of!
I encourage you to check out this amazing company, as their keys not only will change your life, or someone else's – but they are also beautiful, and awesome to wear! I carry mine with me as a good luck charm, and a reminder to "breathe" which is the word close to my heart that I had engraved on to my own custom key. Find the links below that will direct you to locations in Orange County, where you can pay it forward.
Want a Giving Key of your own? Click HERE to shop!
All photos provided by The Giving Keys
Photo Credit: Featured Image & Photo 1: Travis Wallace | Photo 2: Stephanie Martinez | Photo 3: Robert Norris