A White Tee | The ULTIMATE Basic
Why this works in the OC: This is the perfect combination of sexy and casual, which is the epitome of SoCal, cool girl style. I can not express enough how much I LOVE a simple white tee! It makes statement outfit details pop. The details and hardware of these army inspired pants are so cool and these shoes (to die for), but you don't need these details to recreate this look. You probably have everything you need to copy this look in your closet already. I know you have a white tee (my favorites are Monroe available at Laguna Supply & Isla Boutique) and black pumps. So what if you don't have army green pants? I'm sure you've got a cool pair of cropped slacks or track pants. That's all you need to recreate this simple but very cool outfit.
Restyling this outfit from day to night is as simple as a shoe and hand bag change. If you're rocking this outfit during the day change out the sexy pumps for booties and the chained cross body for your everyday bag. Also, remember this applies when it comes to hair and makeup as well. During the day keep it simple and natural but at night skies the limit on hair & make up ideas.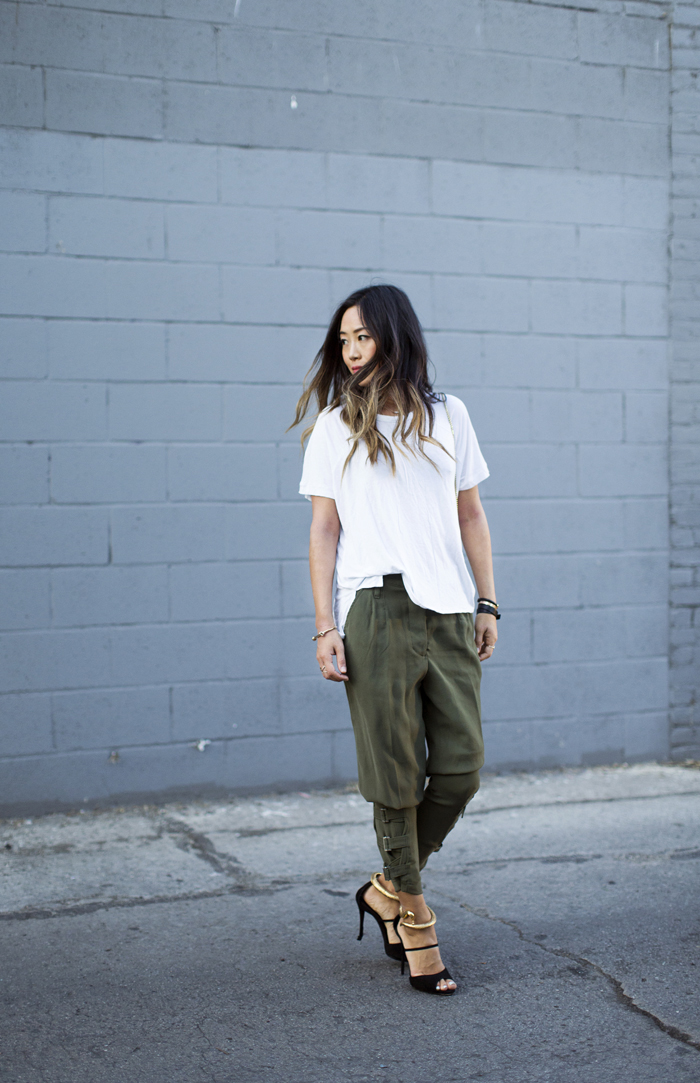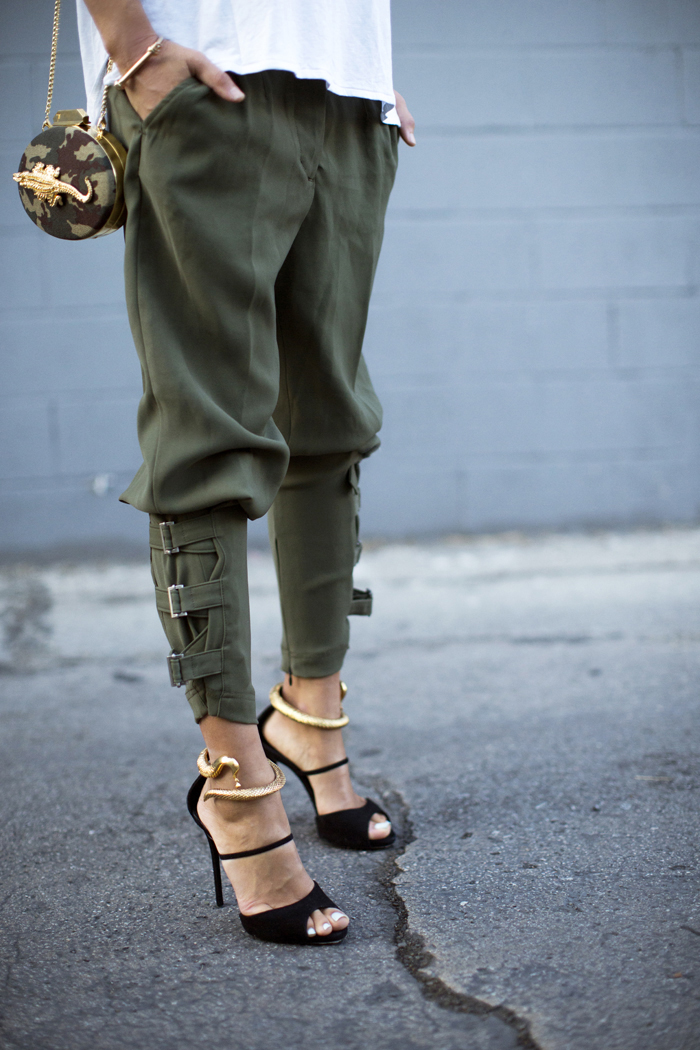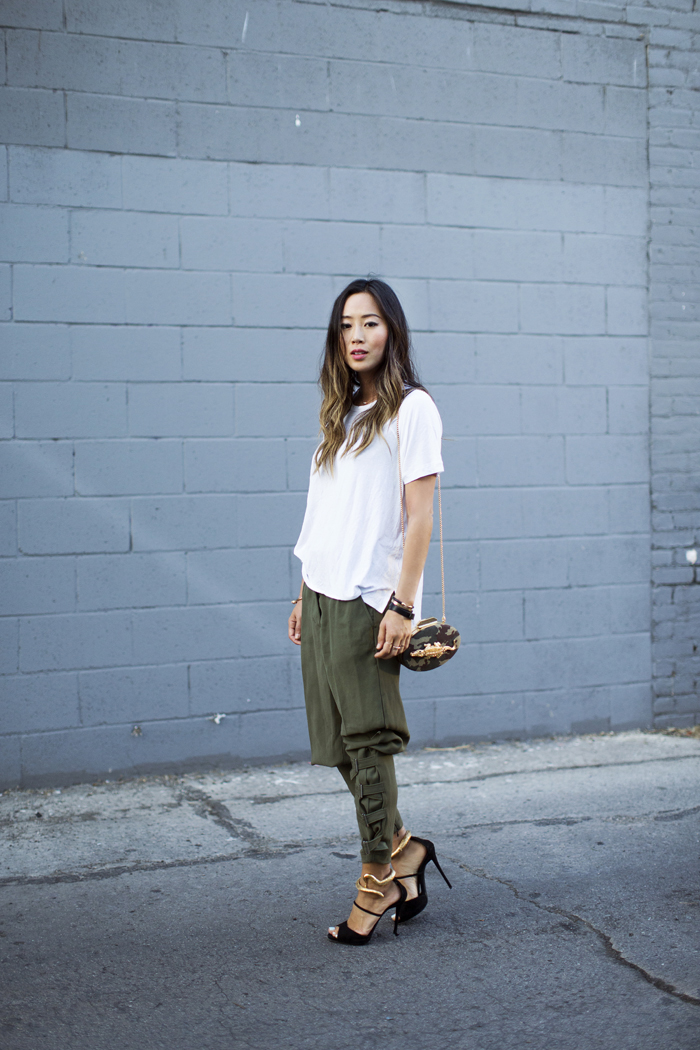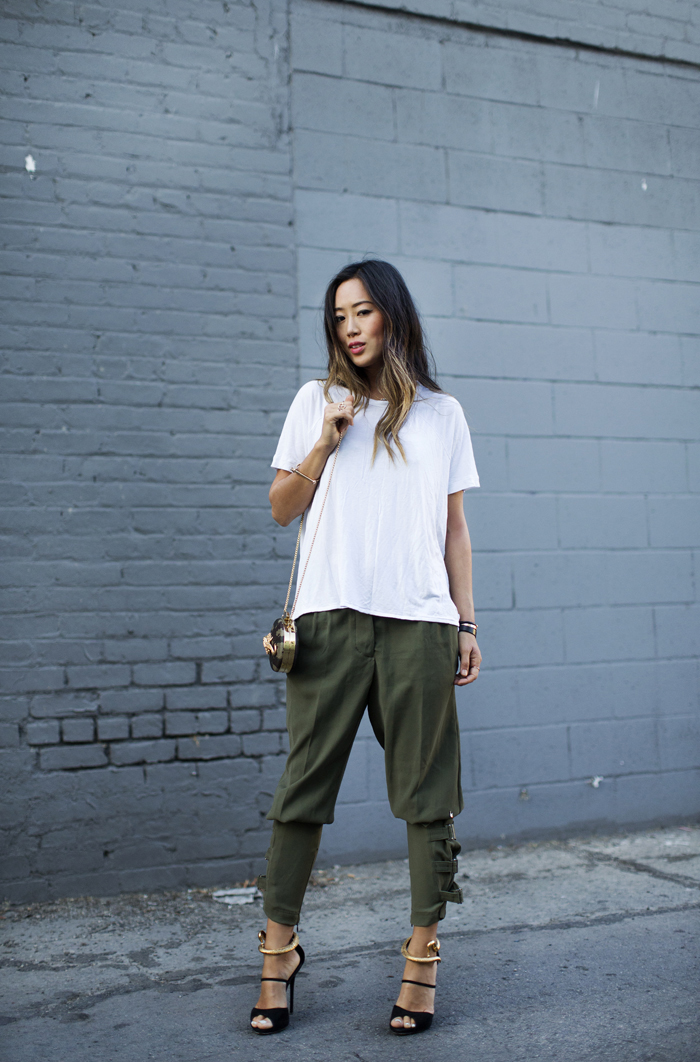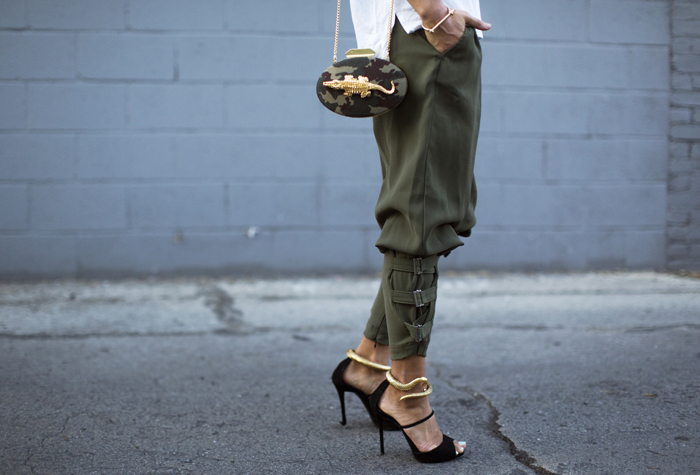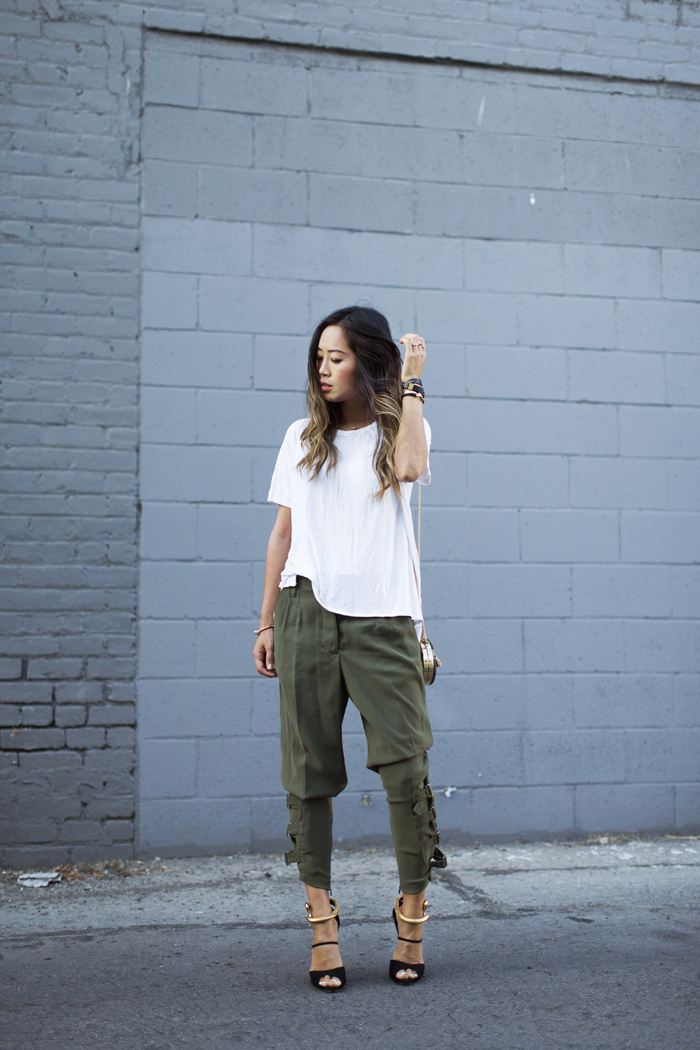 For outfit details click HERE
All Photos Sourced from Song of Style