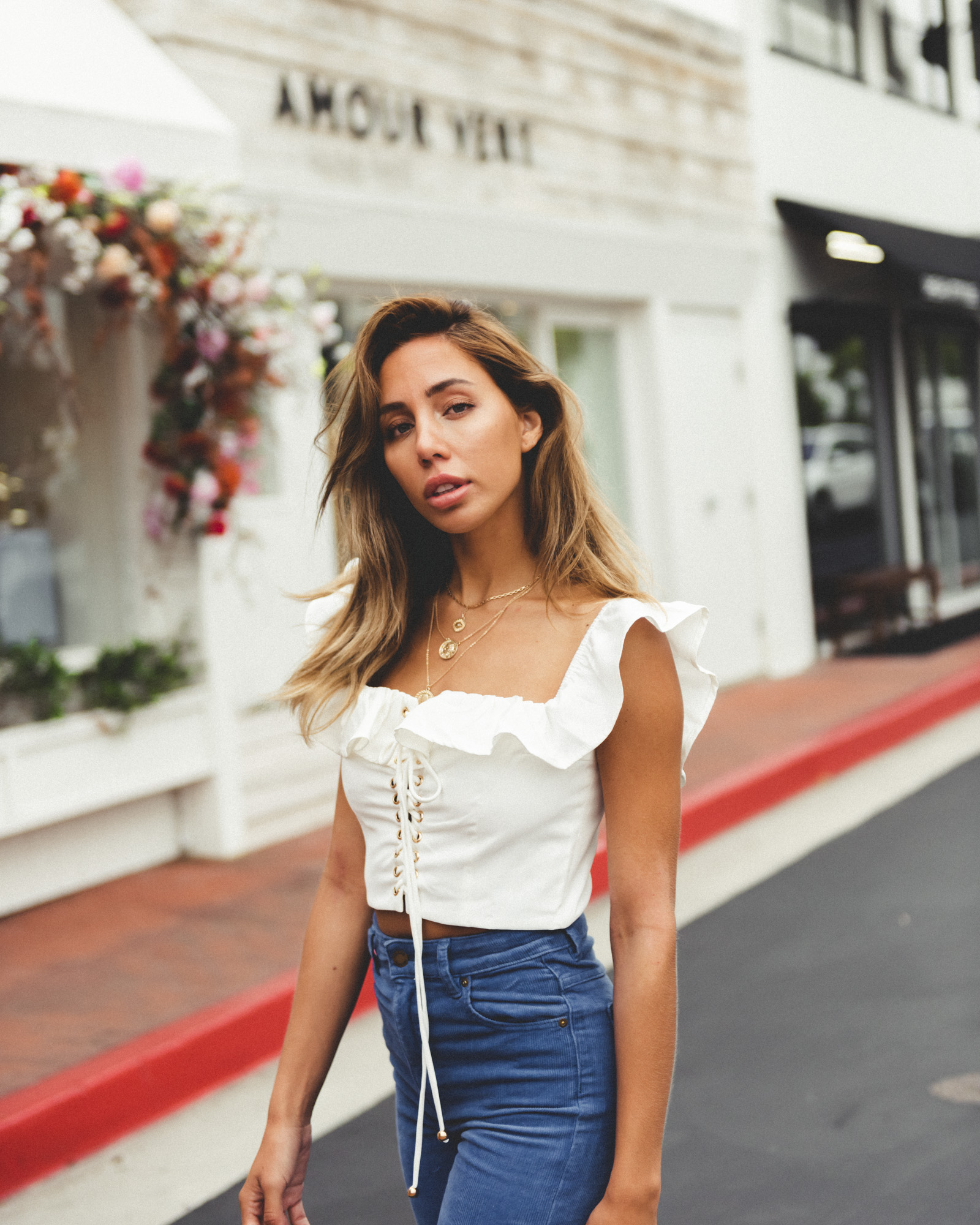 Summer Accessory Style to Copy this Week
Is your summer accessory style on point? Need some style pointers? You know we've got you covered. The most important component to style is the ability to accessorize. Classic or trend, it doesn't matter; style is and always will be about the details. From controversial trends like dad sneakers and tourist sandals to classics like pendant necklaces and straw hats, accessories are the key to defining one's personal style.
Get Casual
The easiest way to make an outfit casual is with a pair of sneakers. A casual outfit still need to be accessorized. In-the-moment sneakers or classics sneakers aren't going to "make" your look. For an outfit to be complete it needs jewelry. The type of jewelry depends on one's personal style. I will say, I'm honestly with everyone when it comes to lots of layered necklaces. These details will make your look both casual and finished.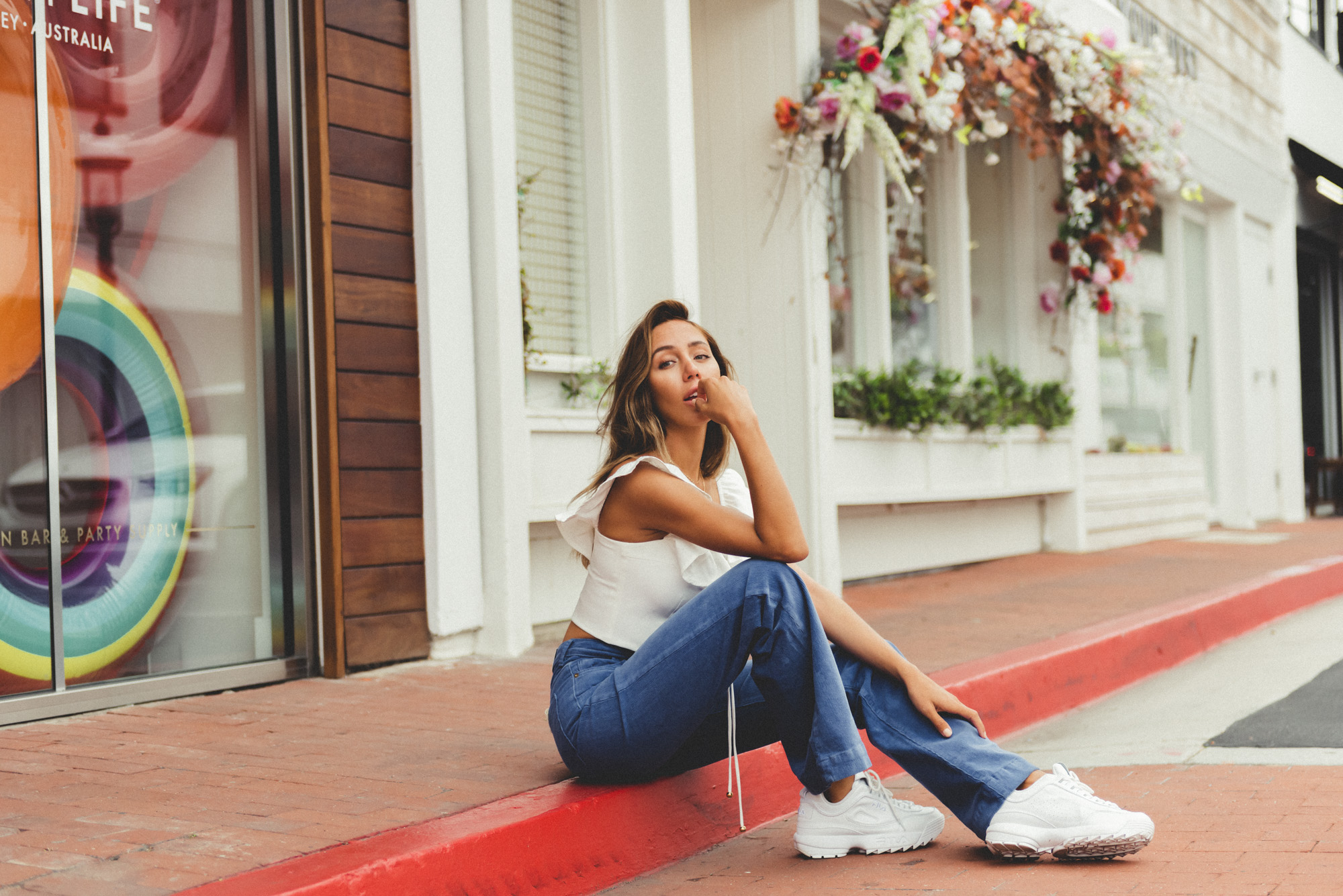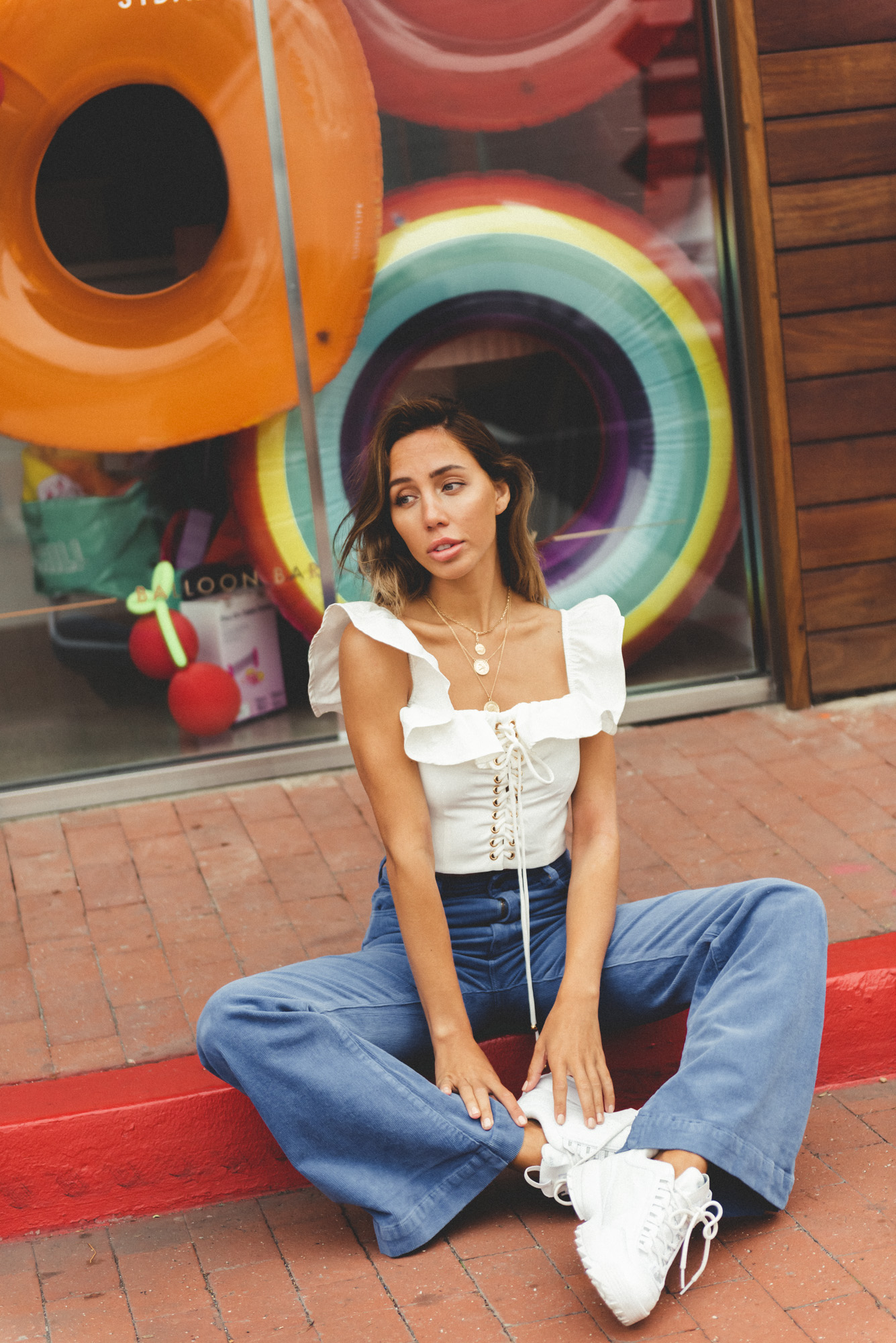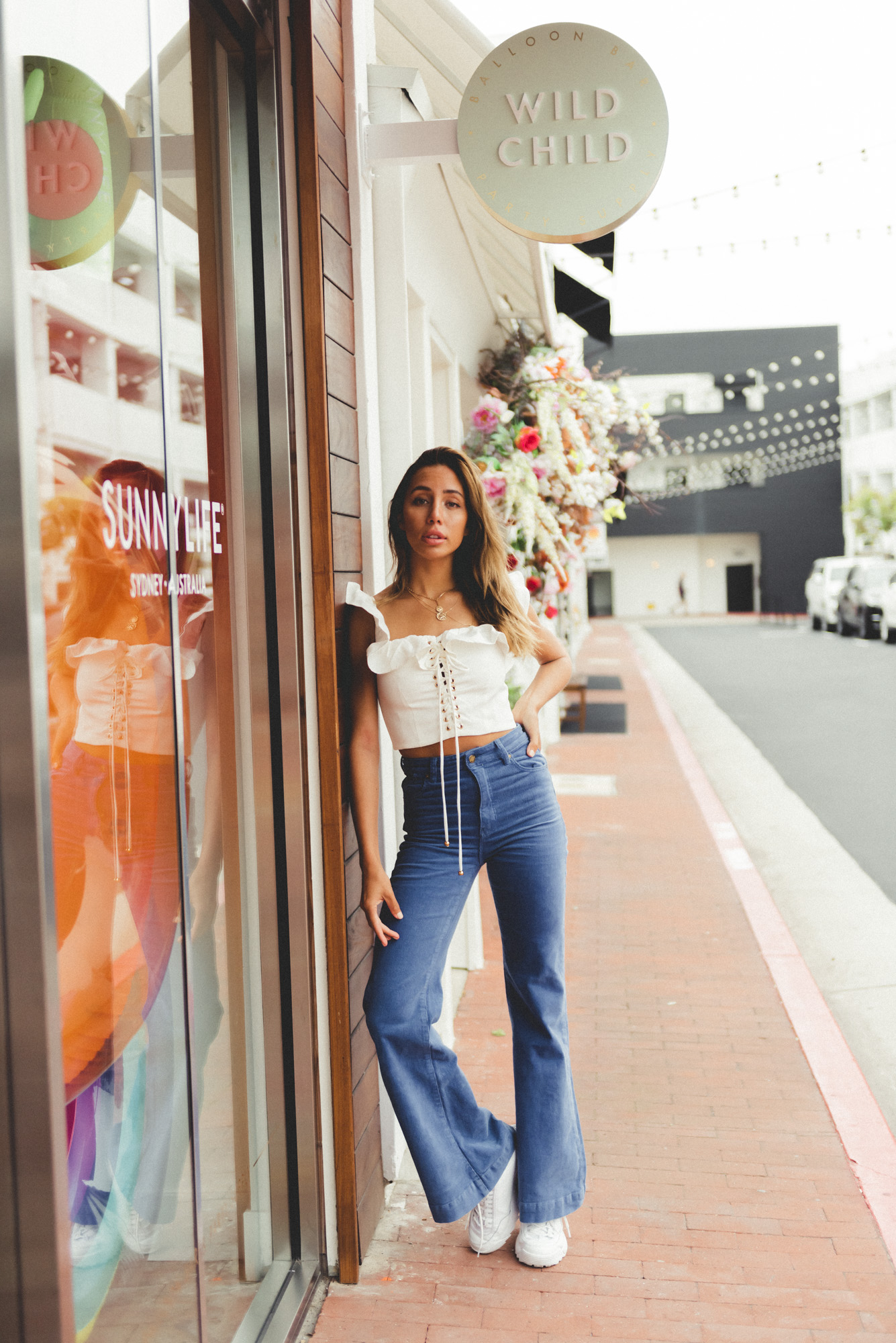 On Trend
Find trends that compliment your style. If you wear your yoga gear on the regular, you probably like a sporty style, whether you realize it or not. Sporty accessories are everywhere right now. So try sporty accessories and pair them with unexpected pieces for a fresh look. Belt bags have been restyled, now fashion babes are wearing them as crossbody bags. Even last season's hottest trends can keep the heat with a simple restyle. Tourist sandals are all the rage this summer. So if you're thinking about trying them, do it. Don't wait. If you liking a trend get on as early as you can. That way you'll have the most wear of the trend.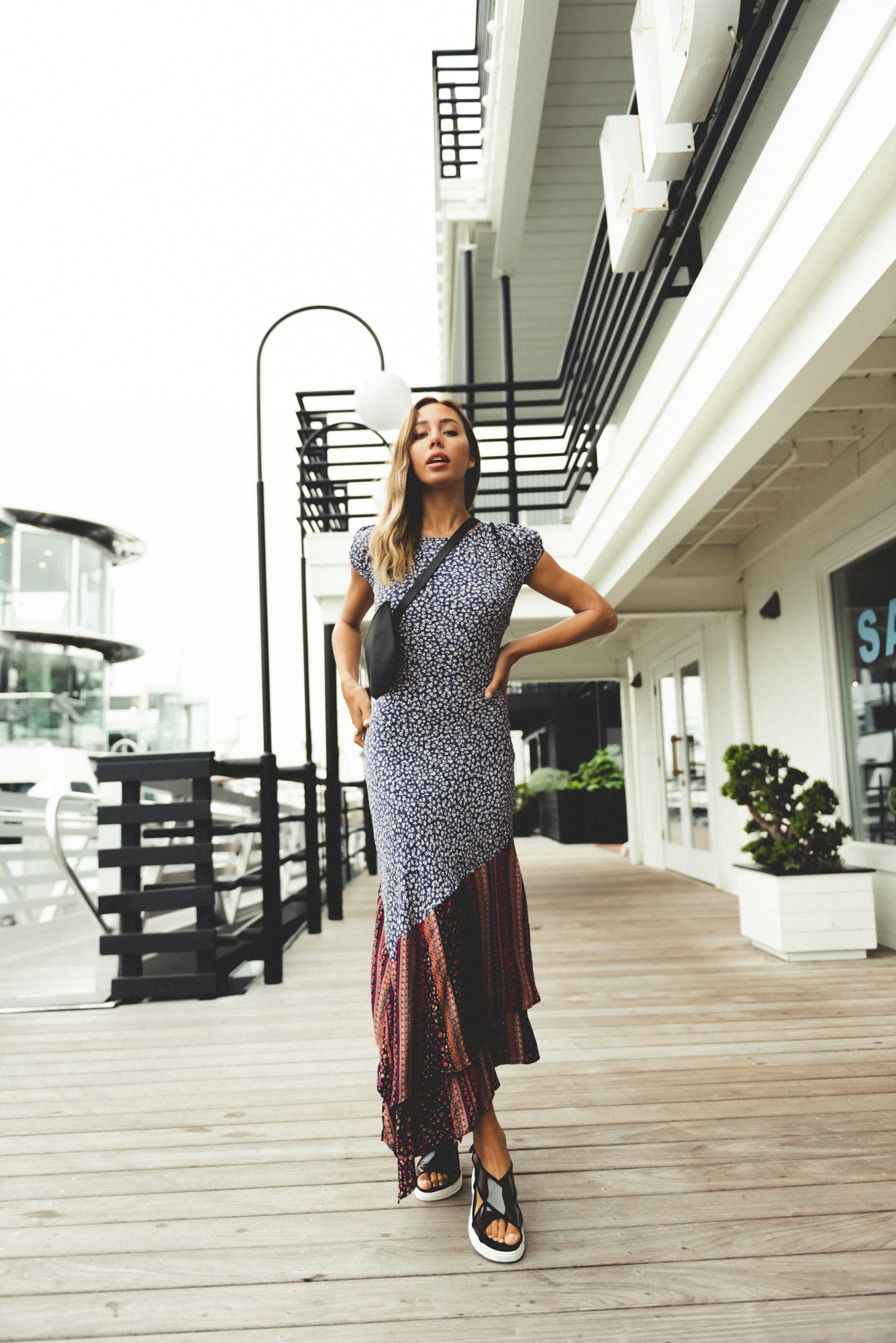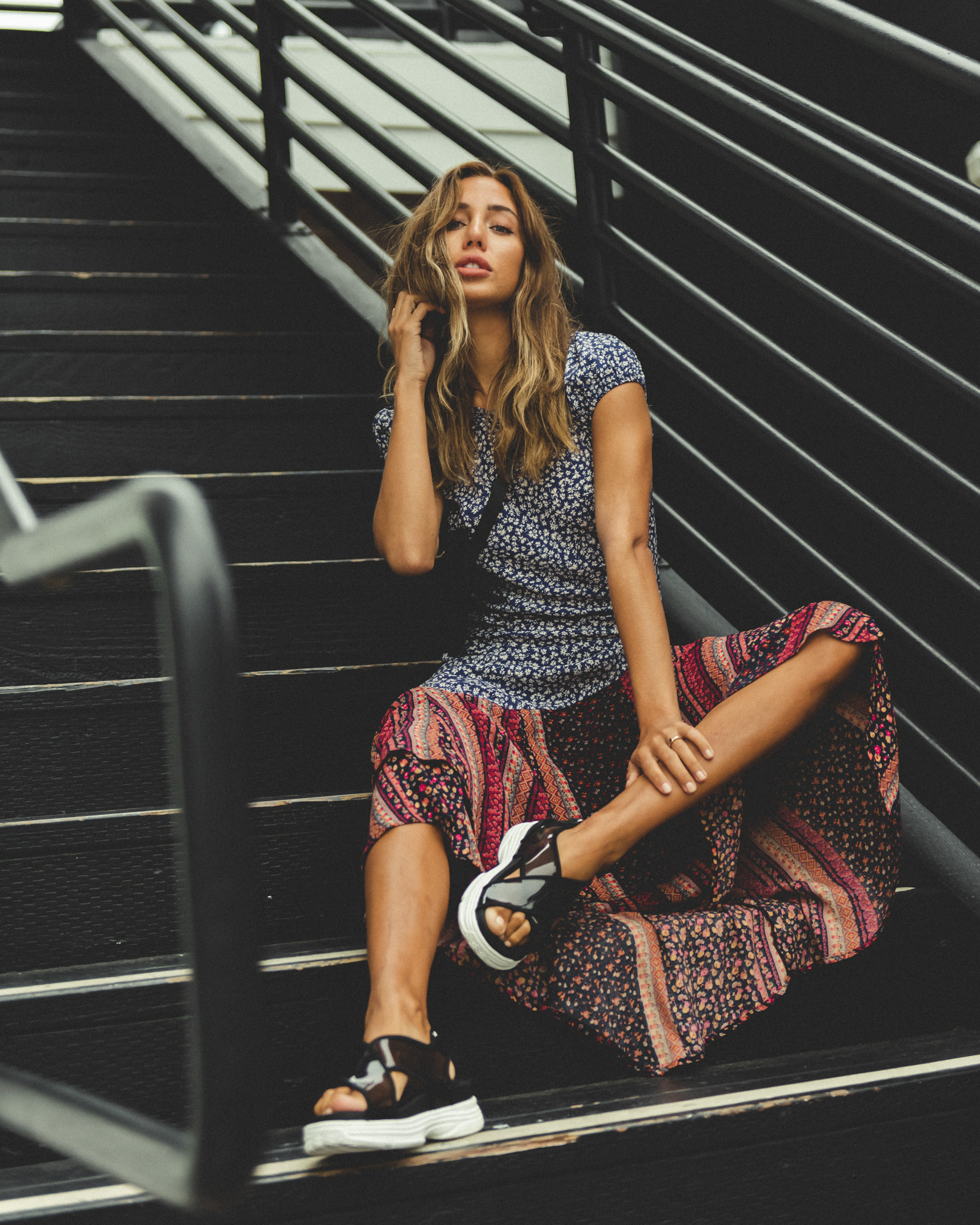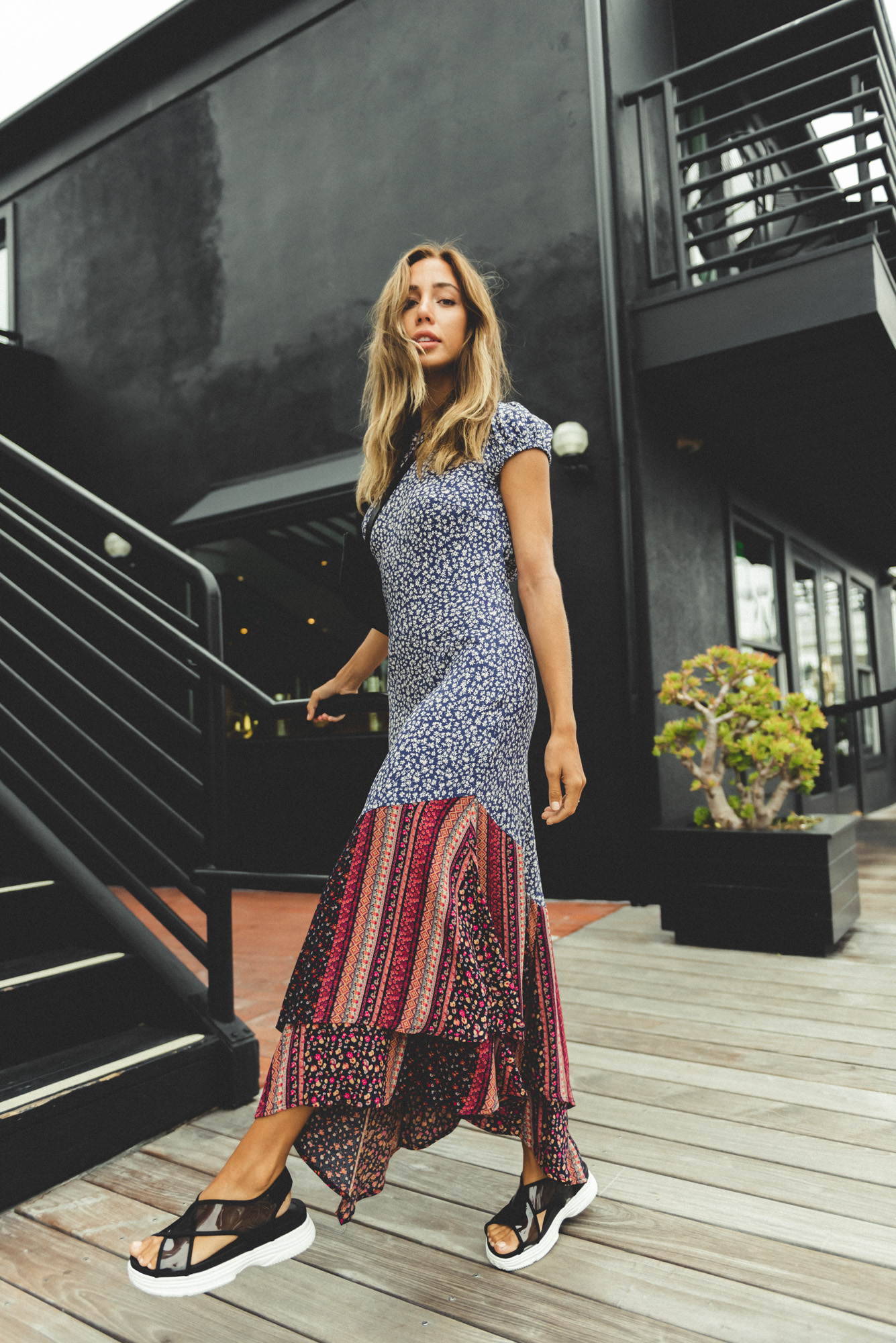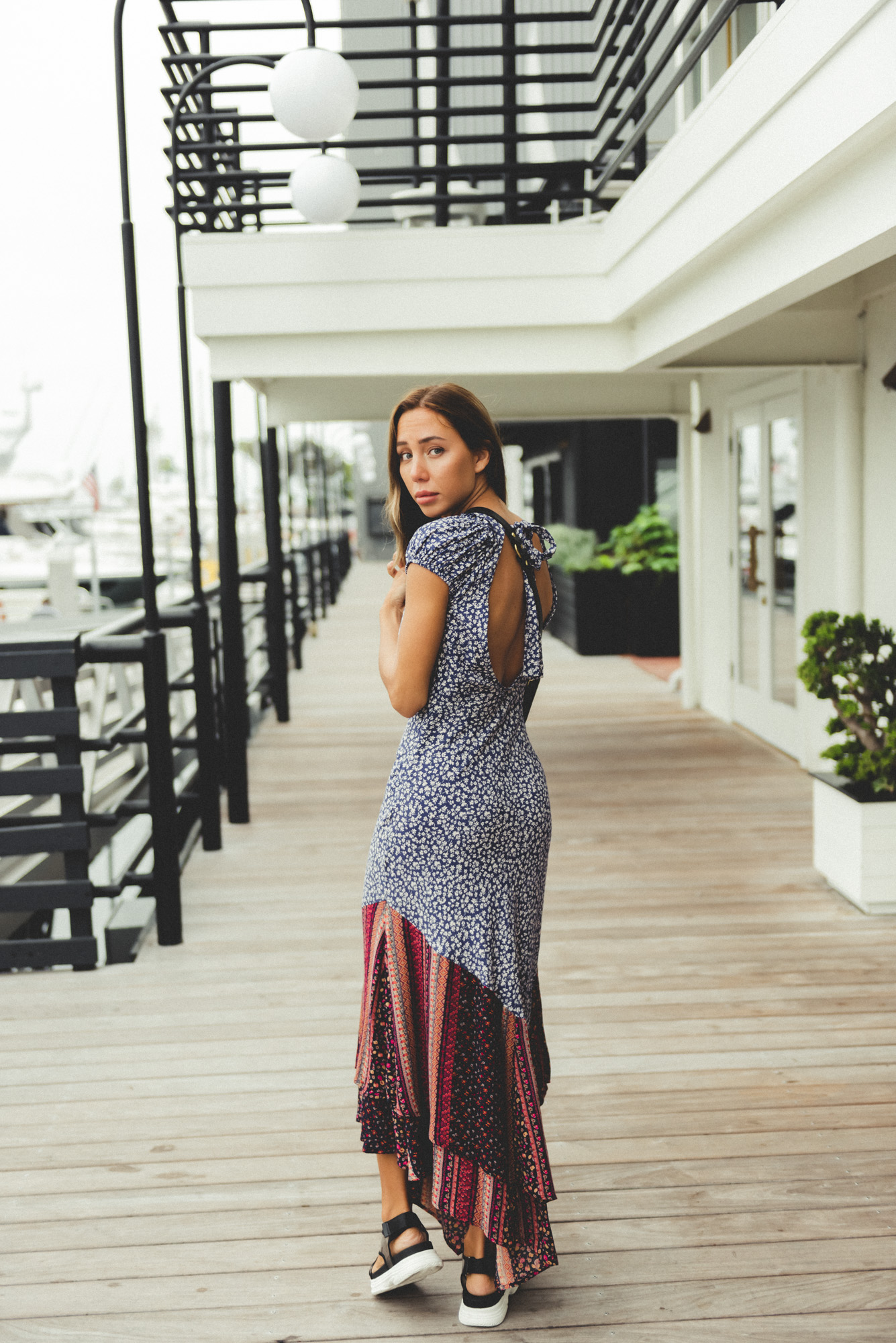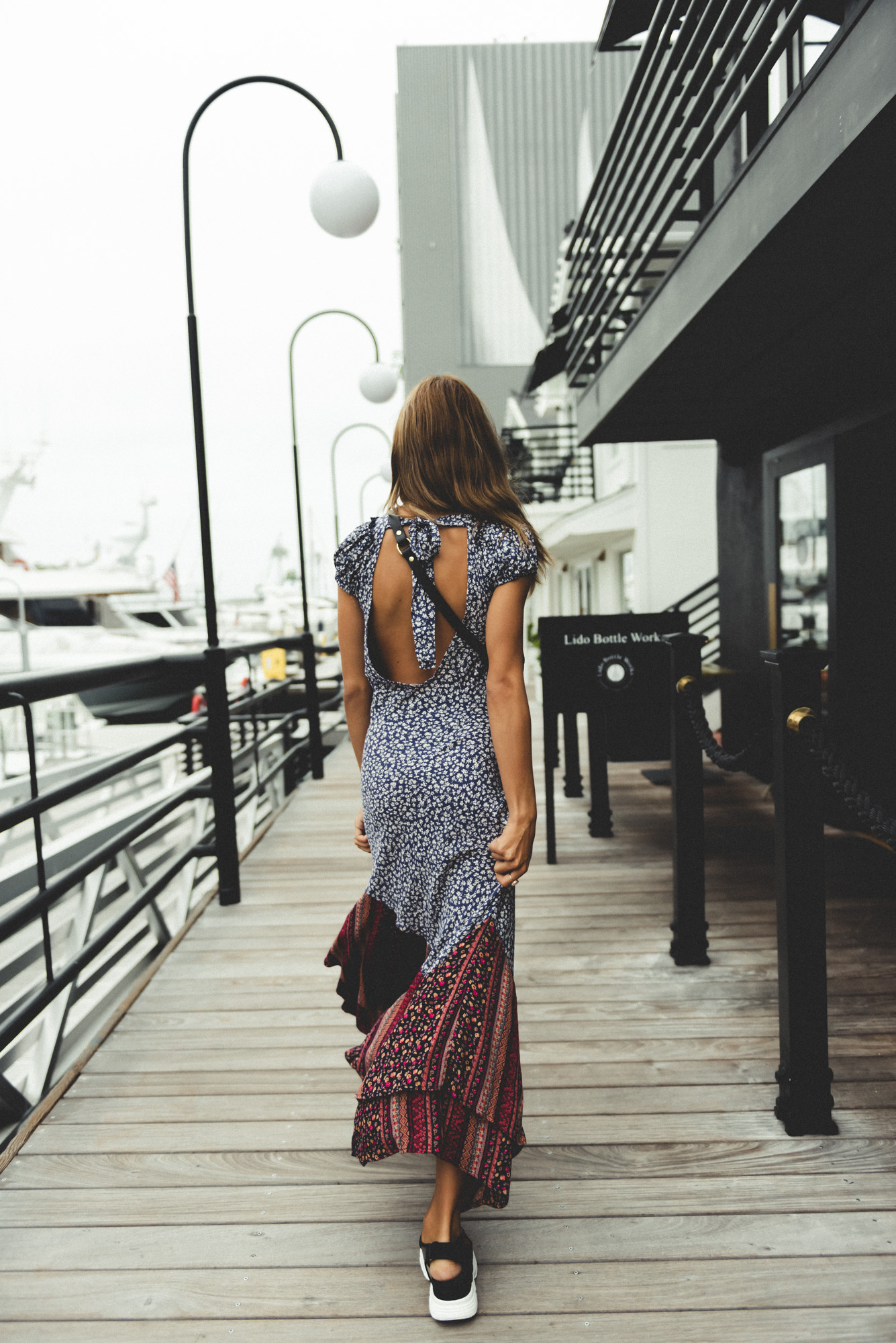 Free People Dress Available in store at STEVIE SISTER
Refreshed Classics
I'm a sucker for a classic piece, but I also love the hottest most current trends. Mixing these together can be effortless. Navy, white and woven details are a go-to summer style combination. Giving this combo a fresh update is about subtle "trending" details. Visors made a big splash last summer, and the trend is back in full effect. So trade out your boater sun hat and try a visor. Modern silhouettes can give a classic combination a much needed update. Trade your tie front top to a puff sleeve top.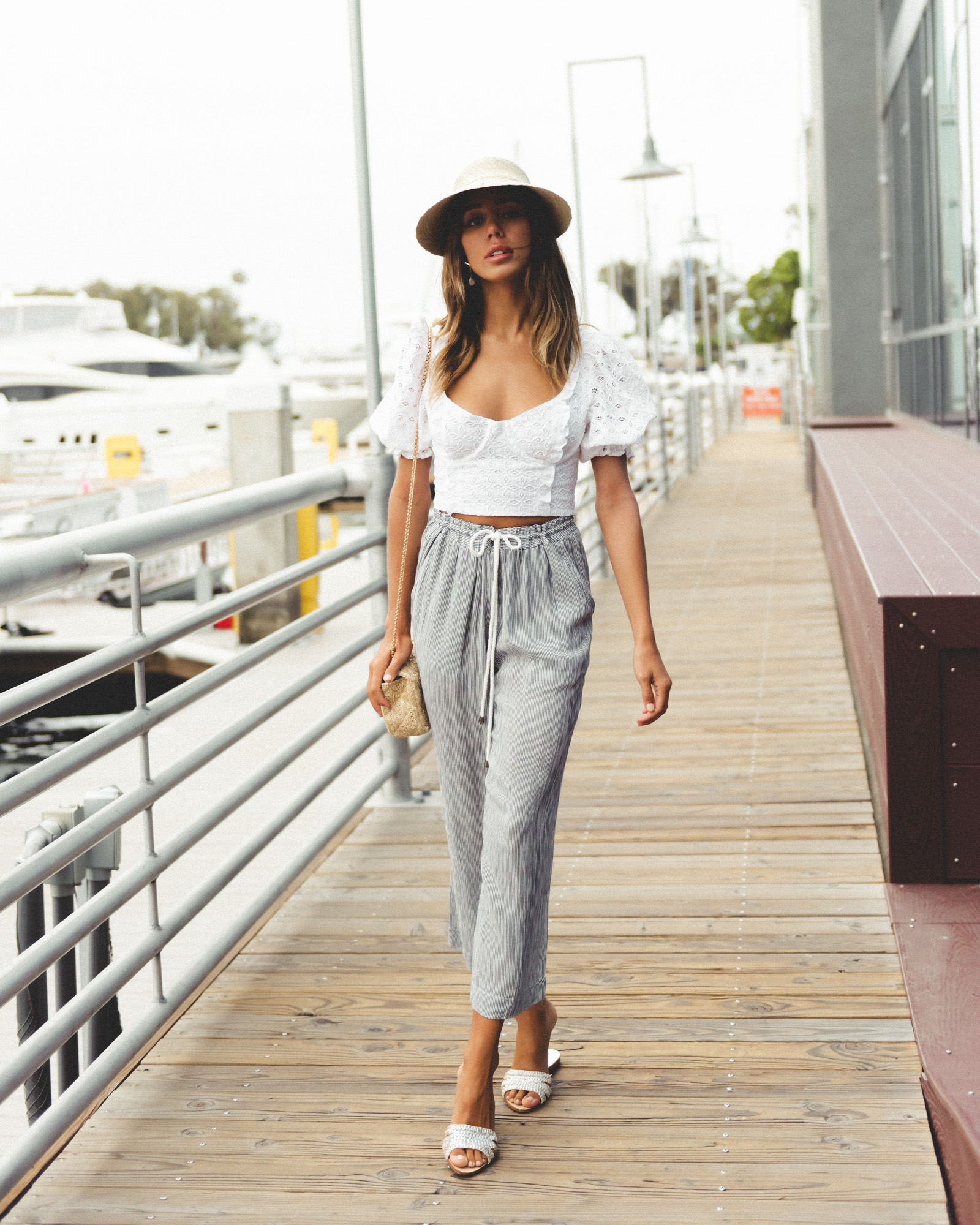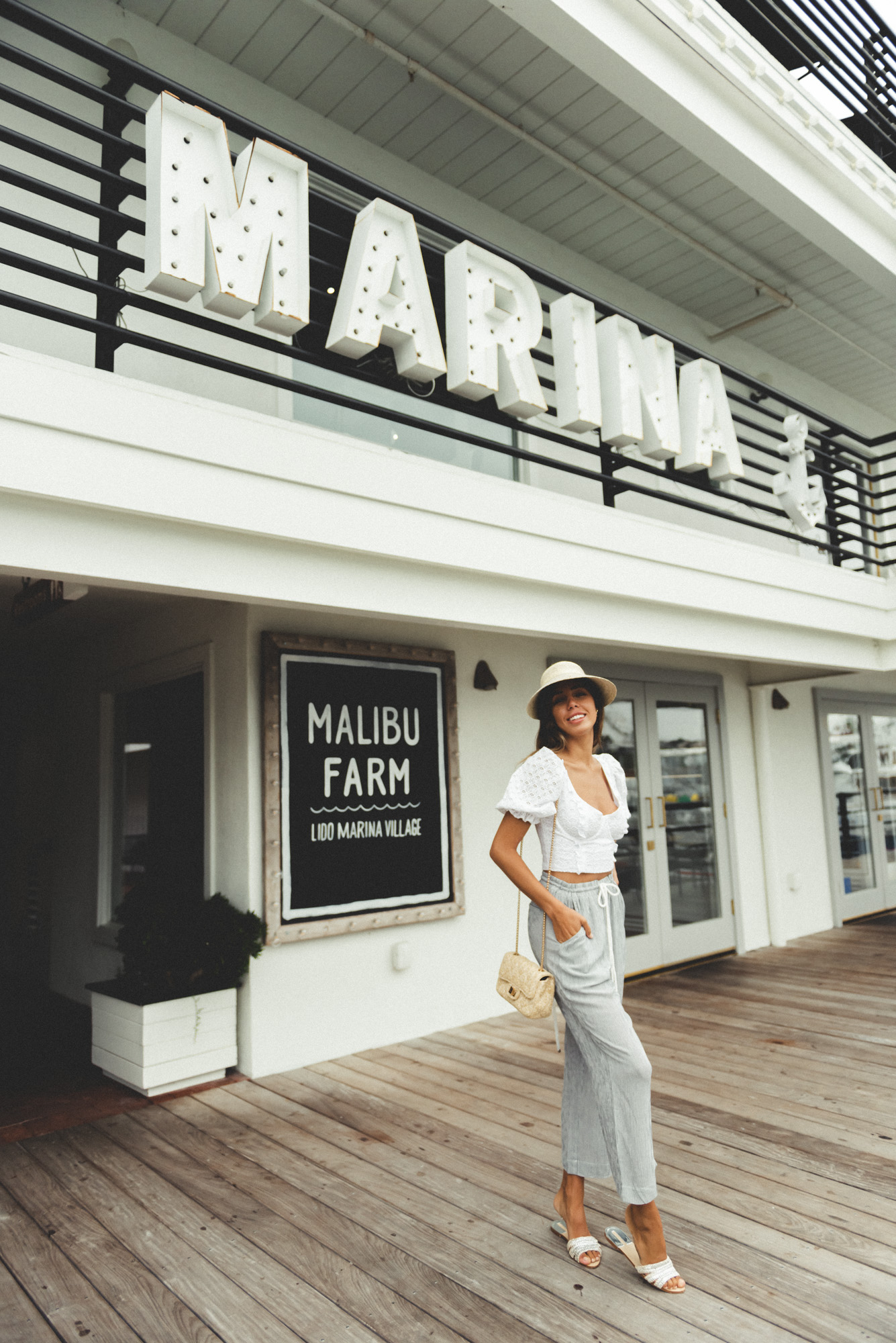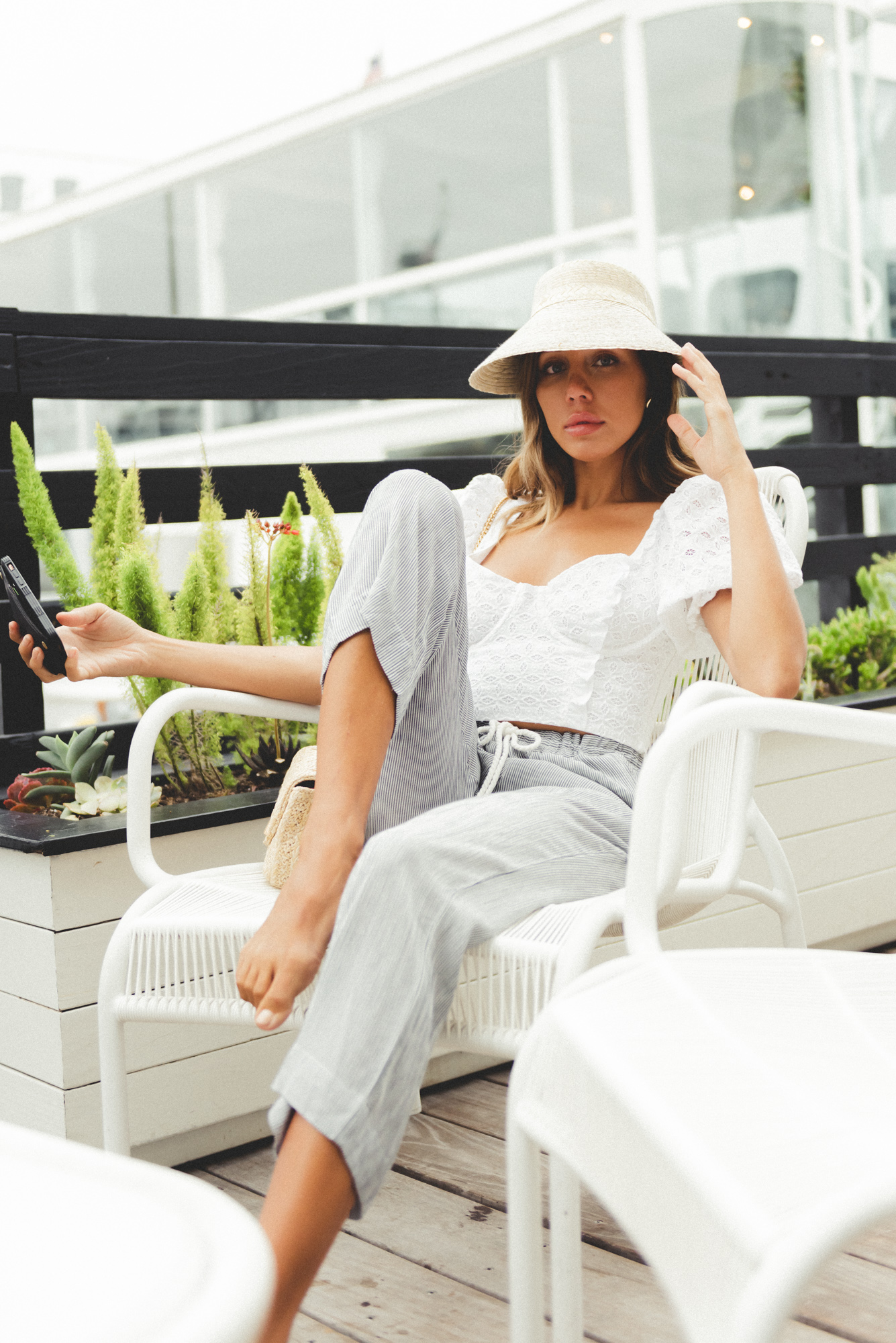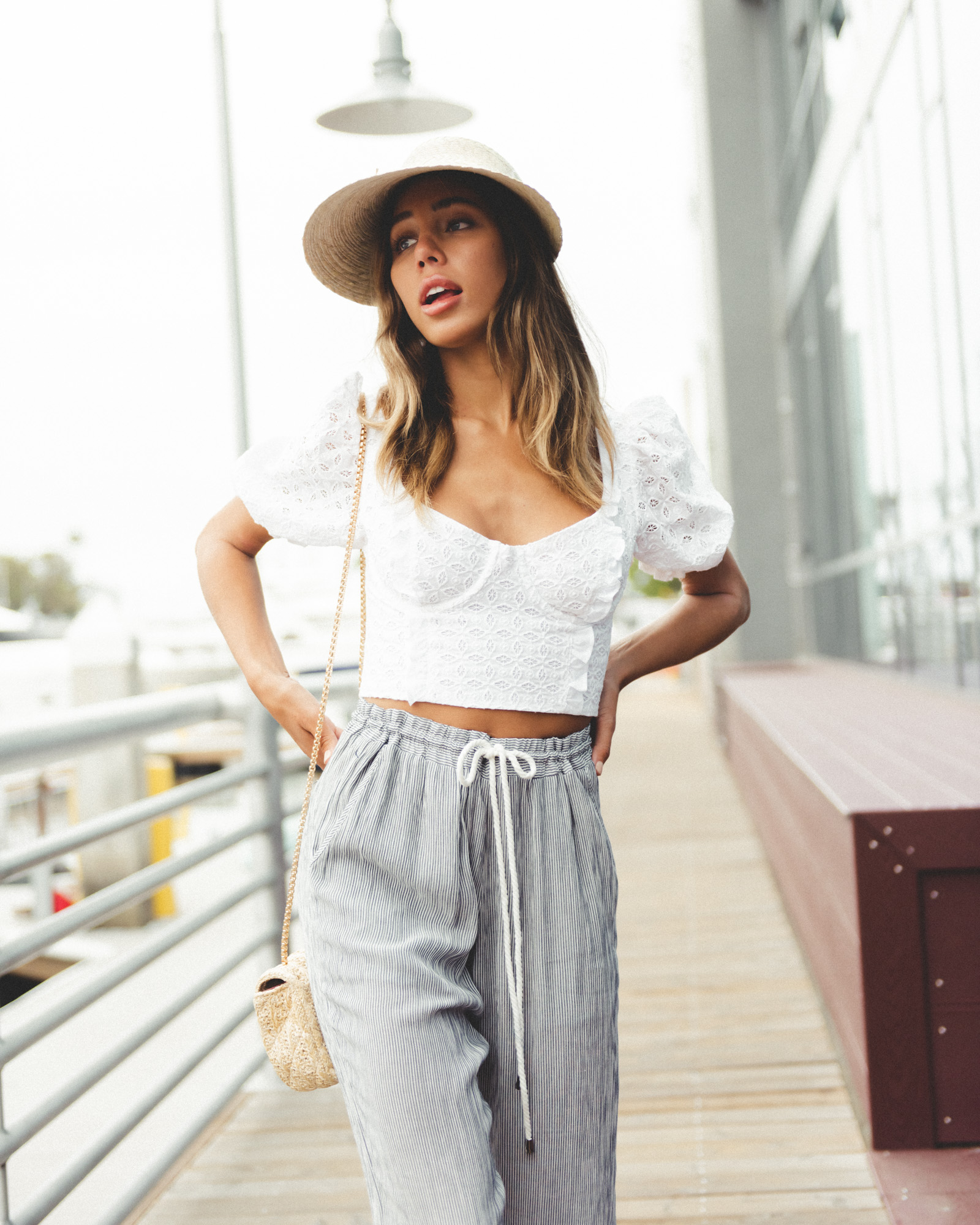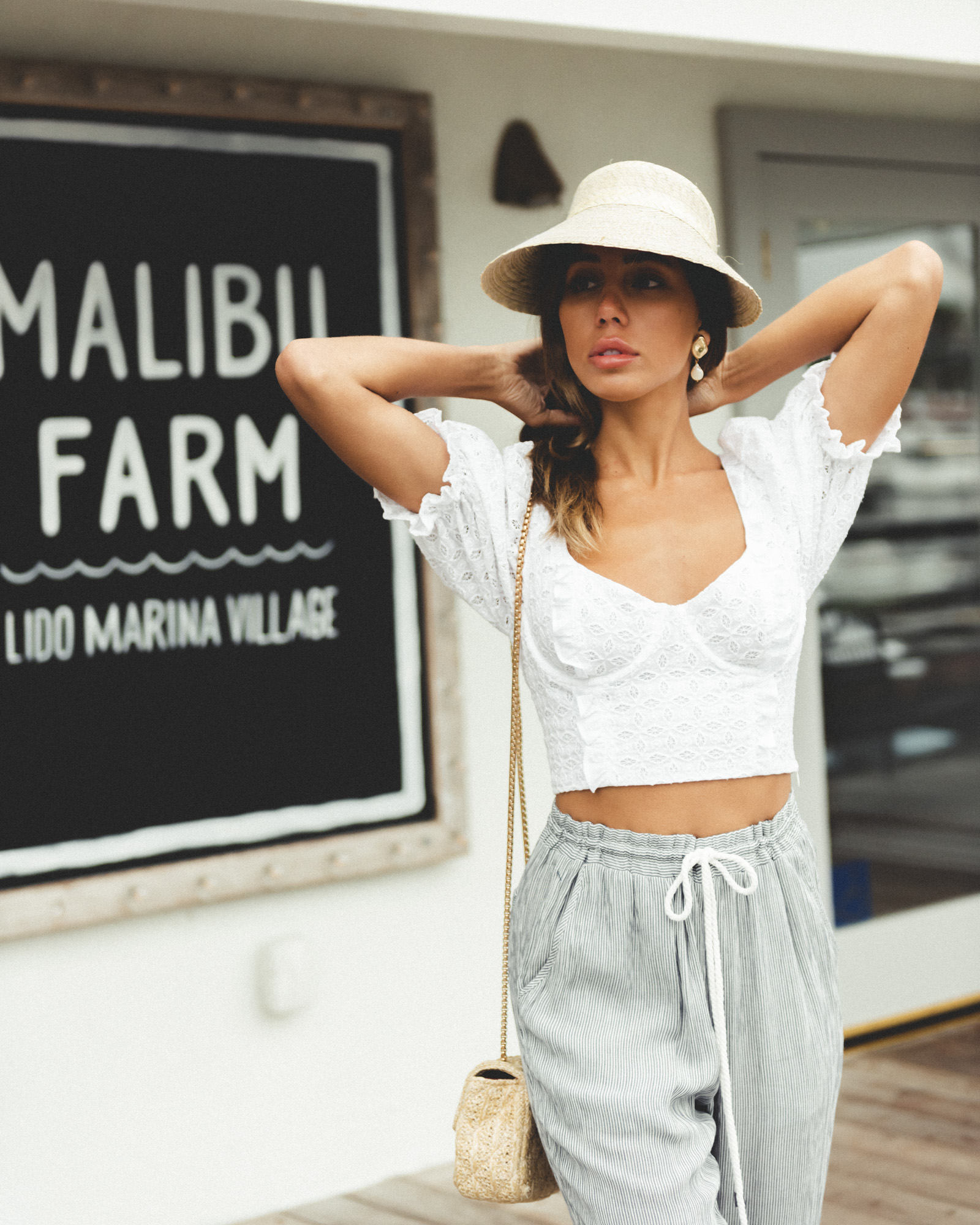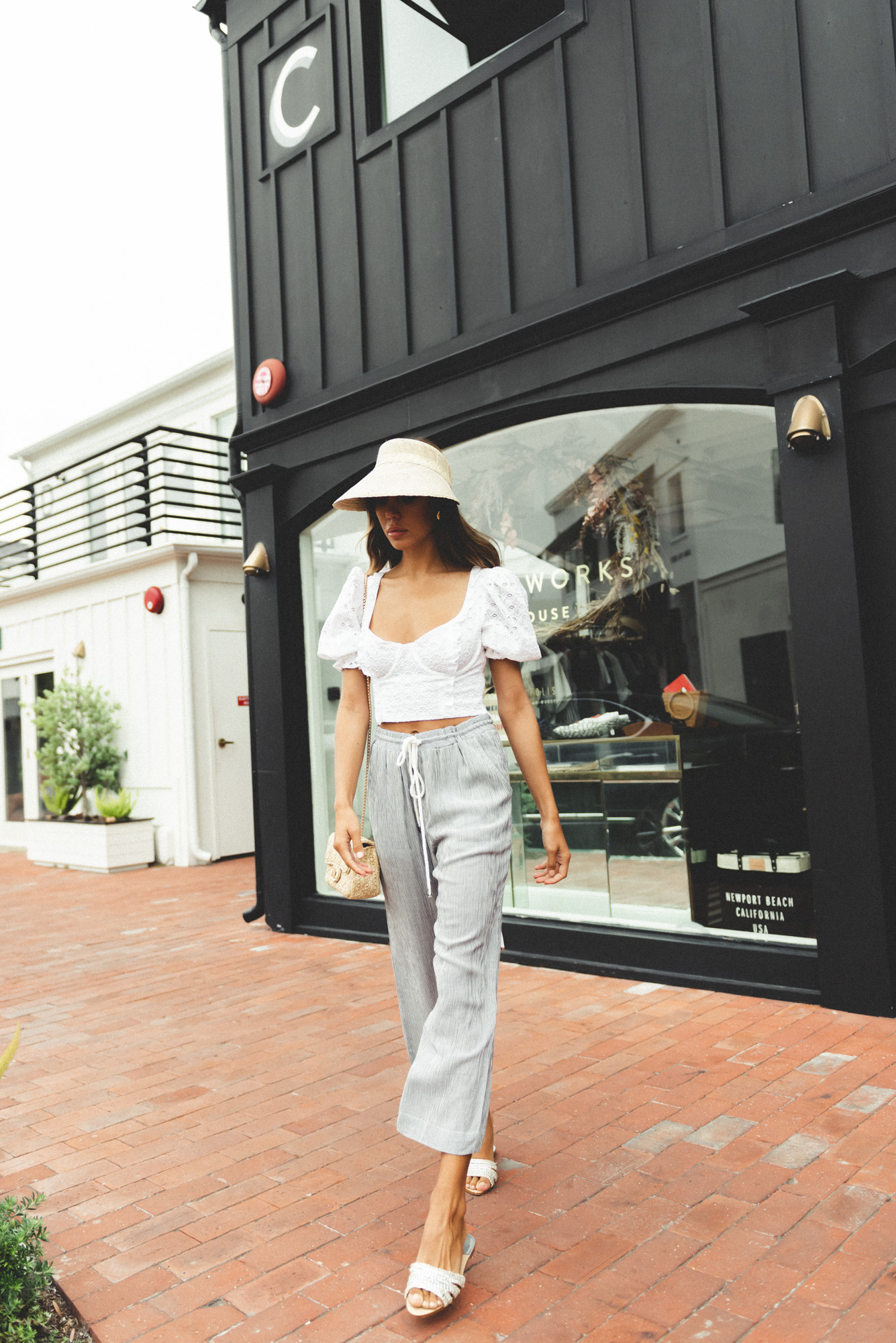 Accessories on Accessories
Never be afraid to load up on your favorite accessories. Yes you can wear layered necklaces and layered bracelets with your favorite summer hats, sandals and bags. A great way to incorporate trends into any look is through accessories.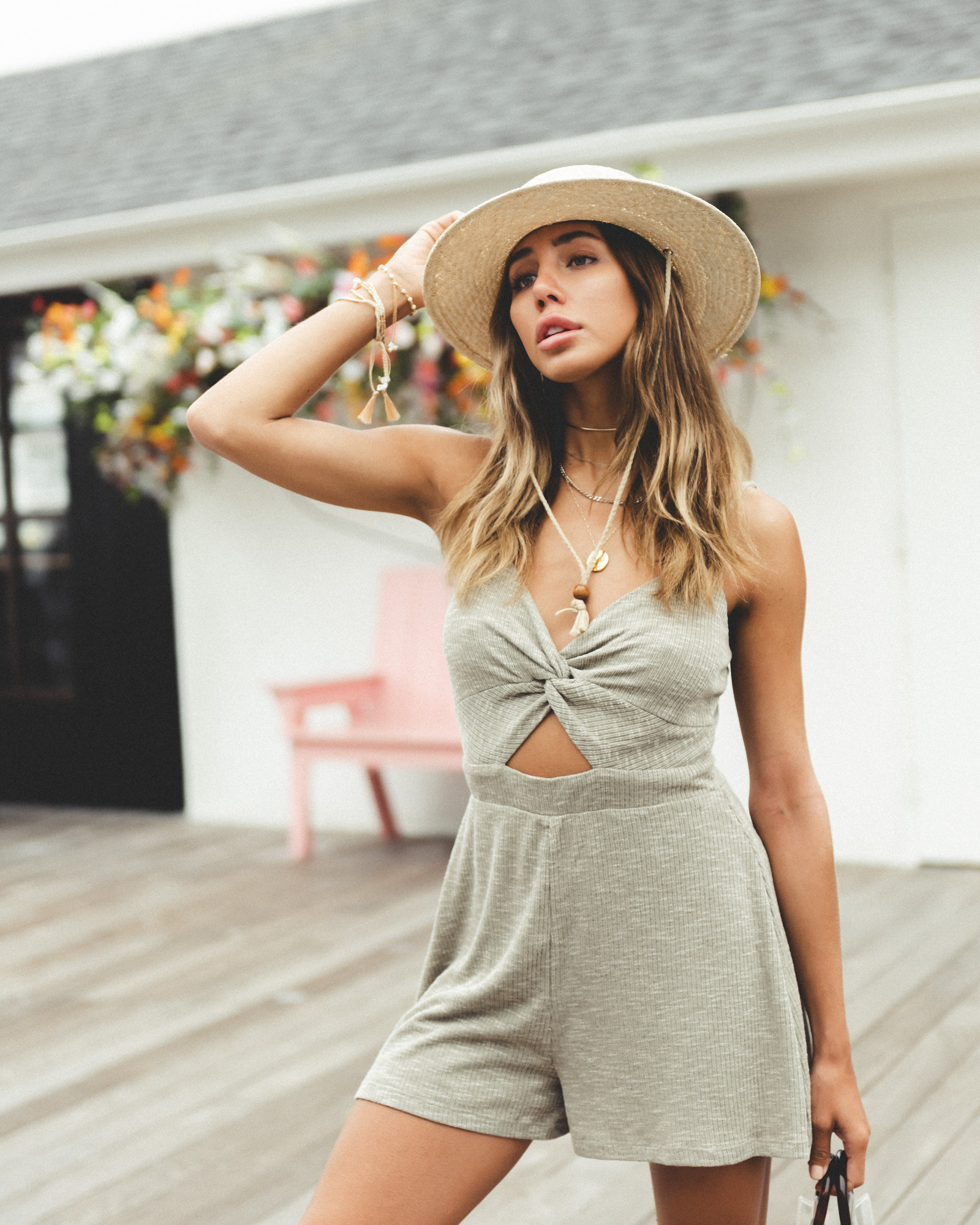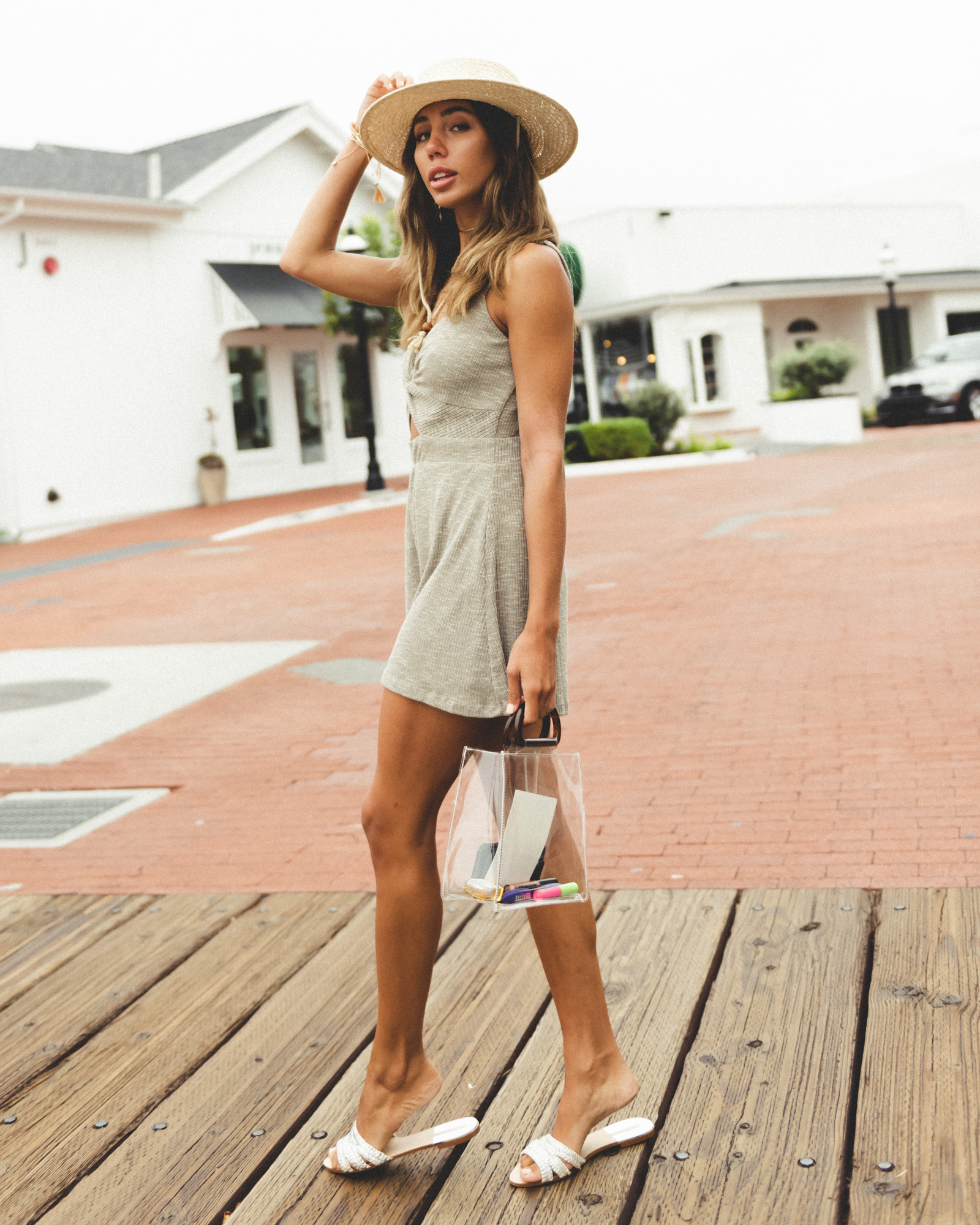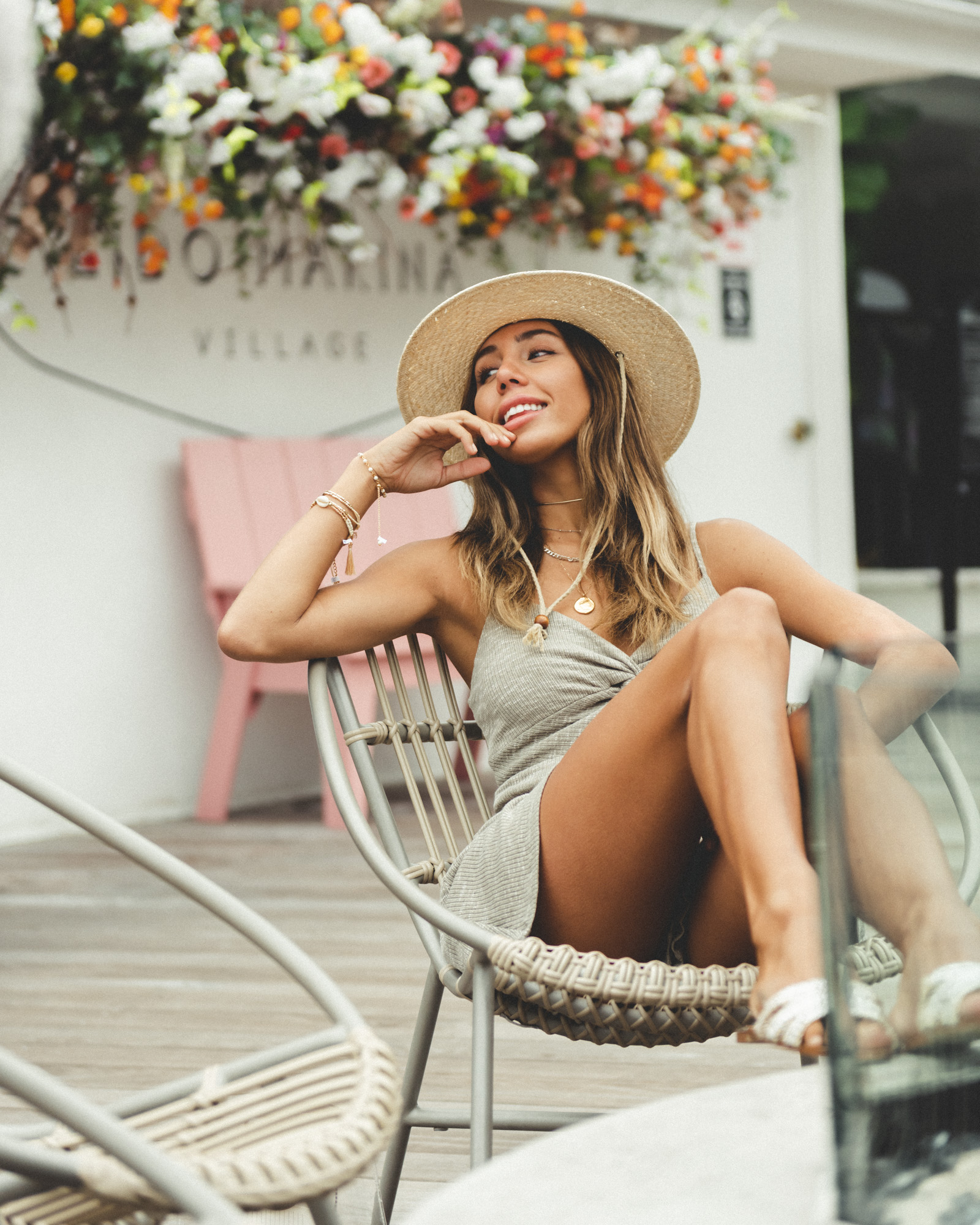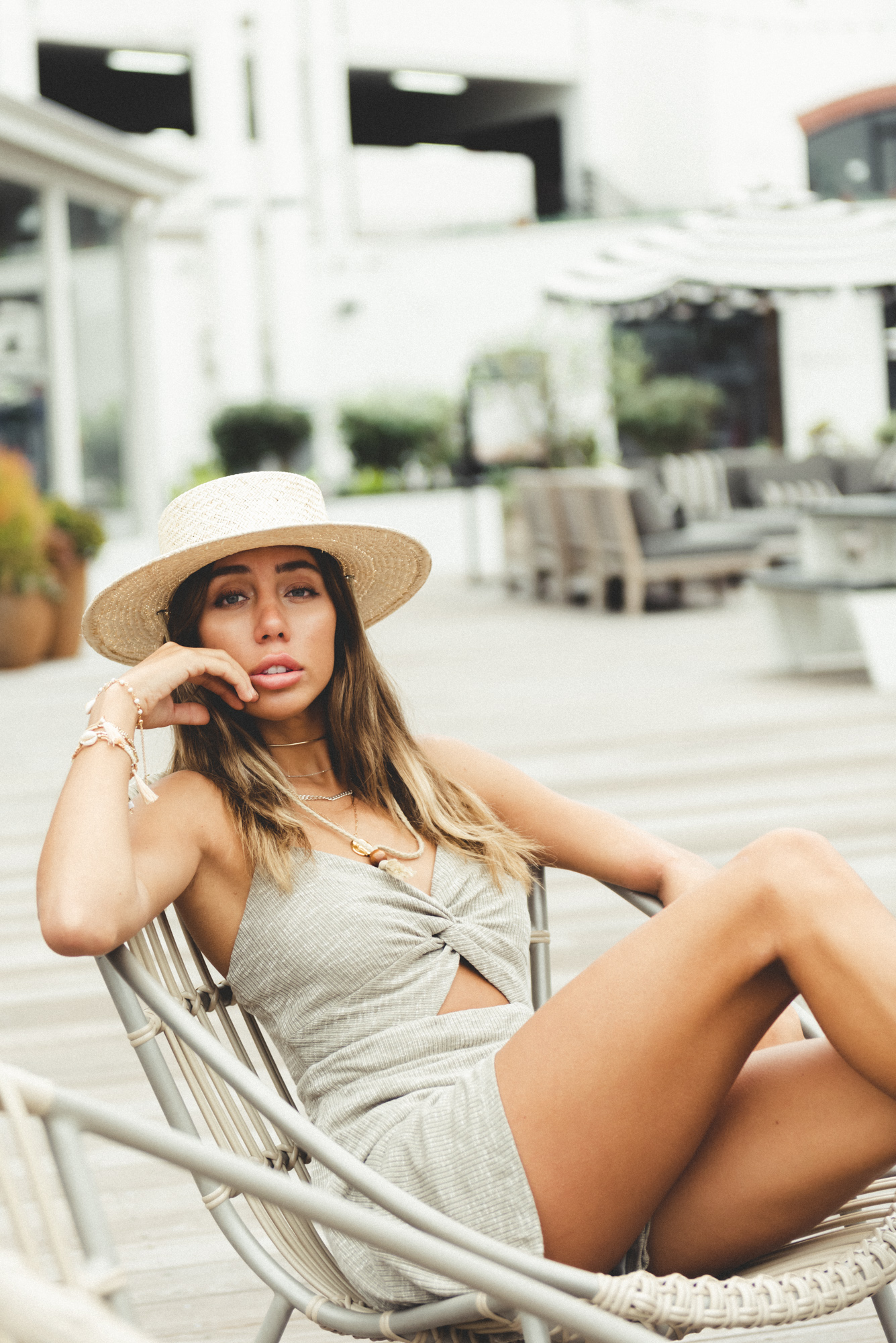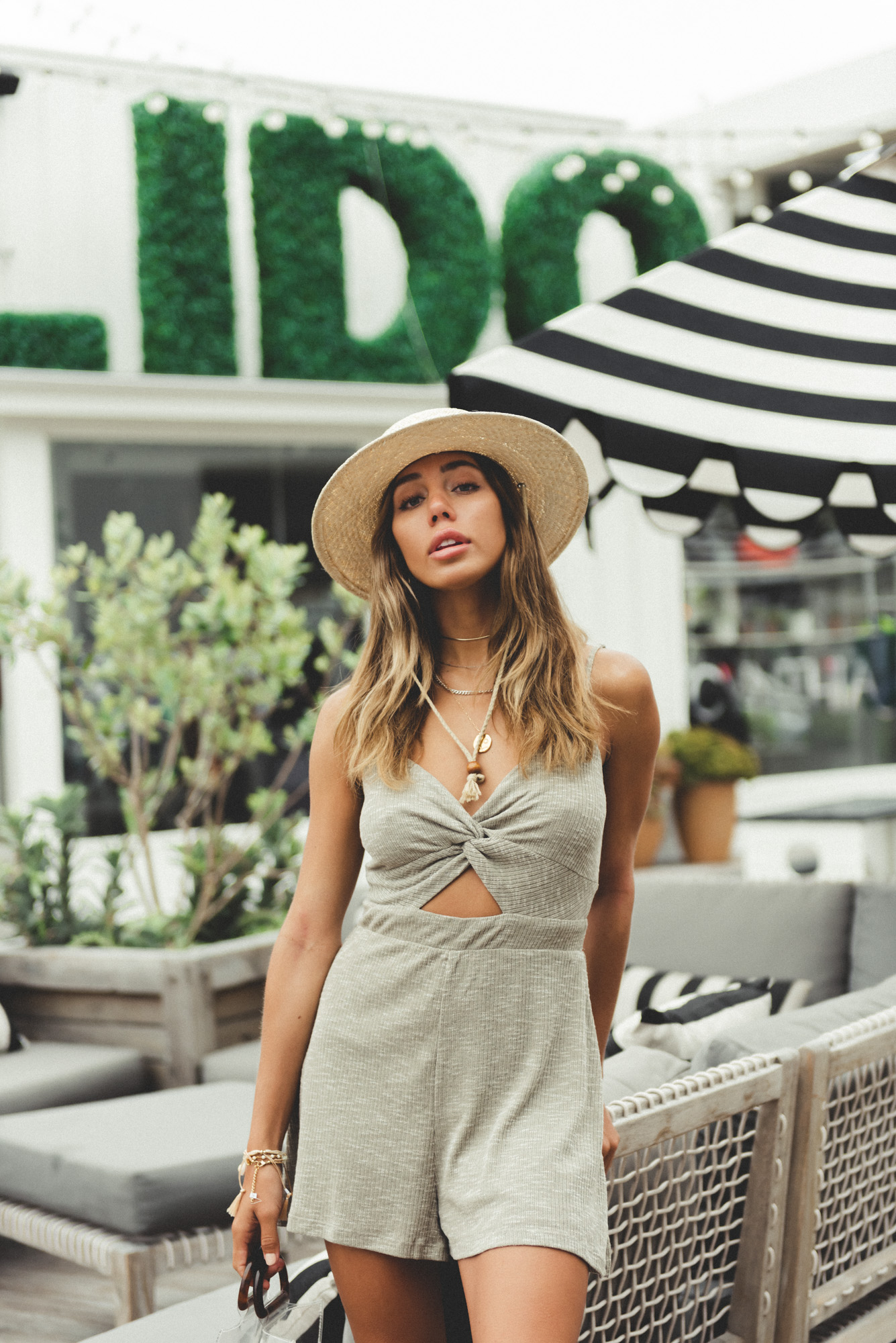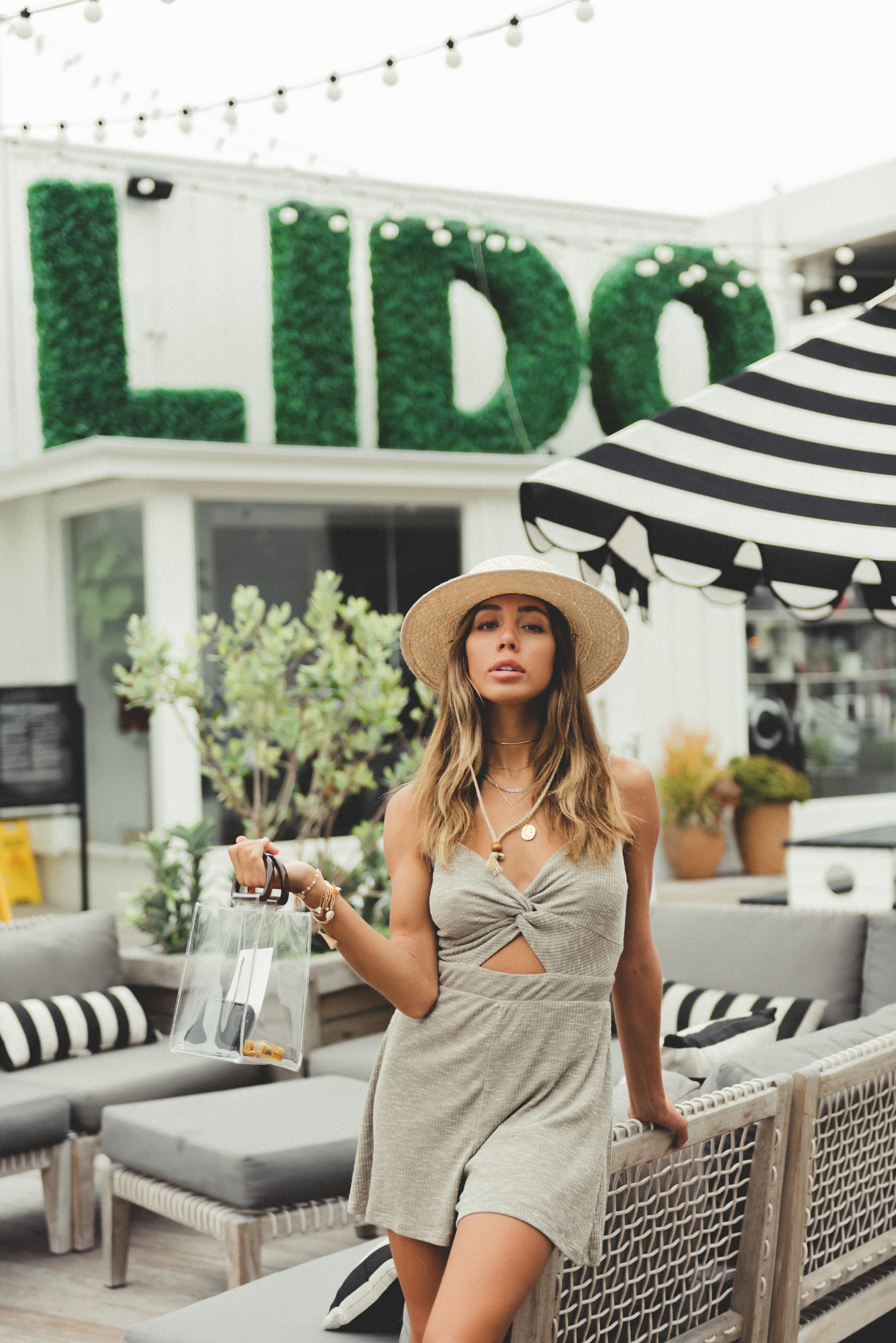 Trend on Trend
I know I've already mentioned trends, but one thing you CAN do is wear multiple trends at once. Don't worry, you won't look like a fashion victim if they are styled correctly. Here's my tip to mixing multiple trends together: keep at least two of them subtle in color or proportion and you can let one of them be the stand out trend. For example, bucket hats and dad sneakers are trending, but so are colored lens sunglasses. So we kept the bucket hat and dad sneakers neutral. This allows the colored sunglasses to stand out.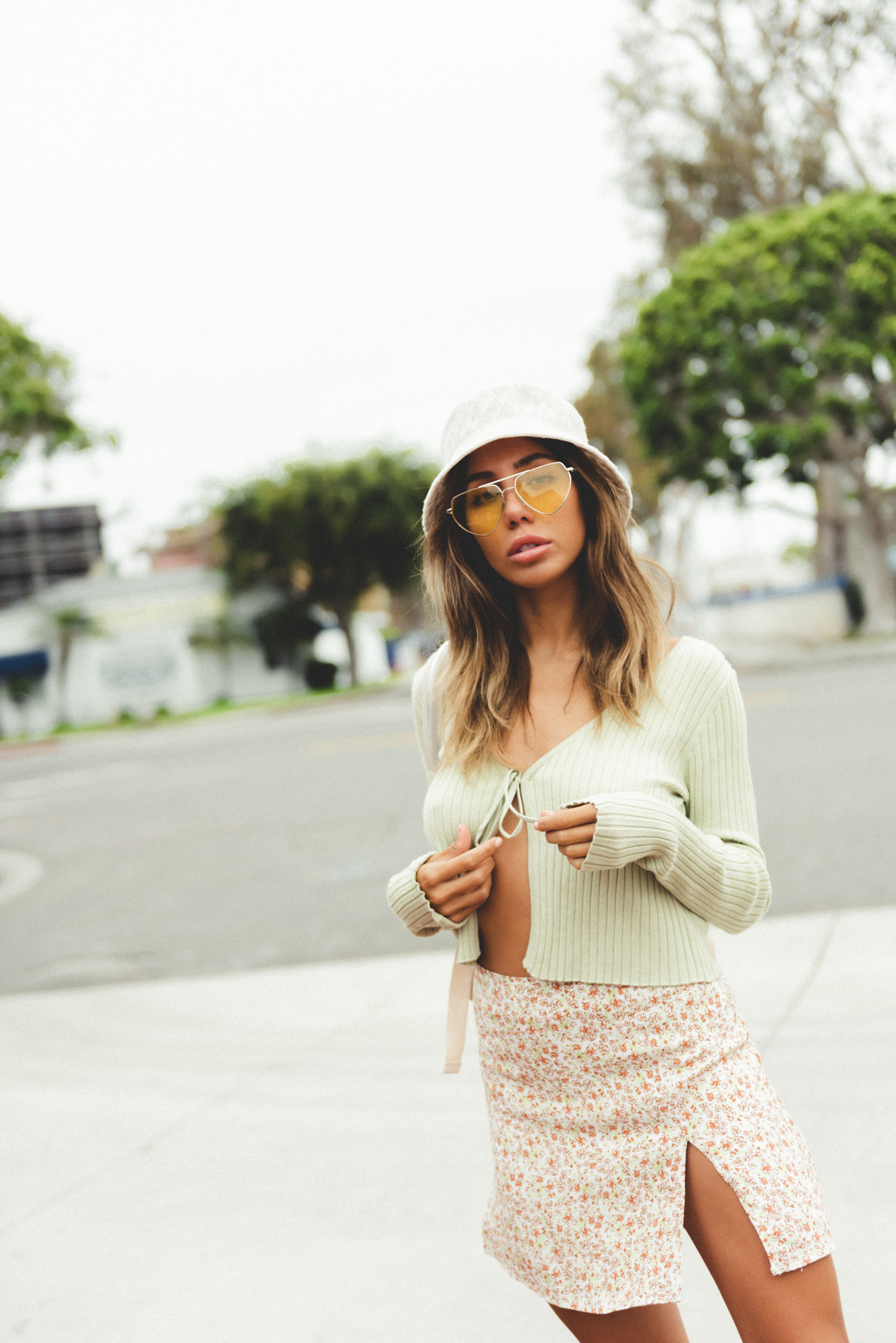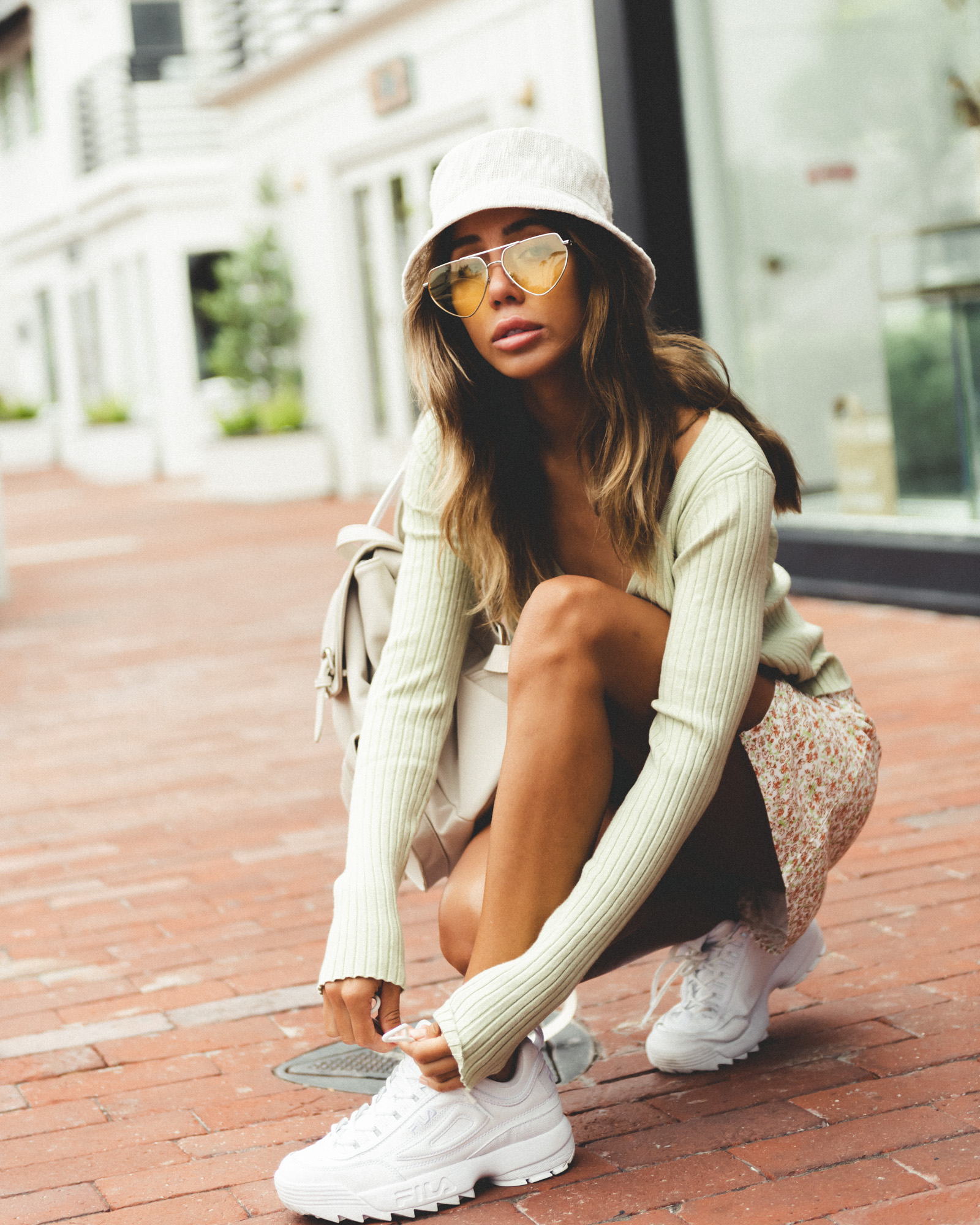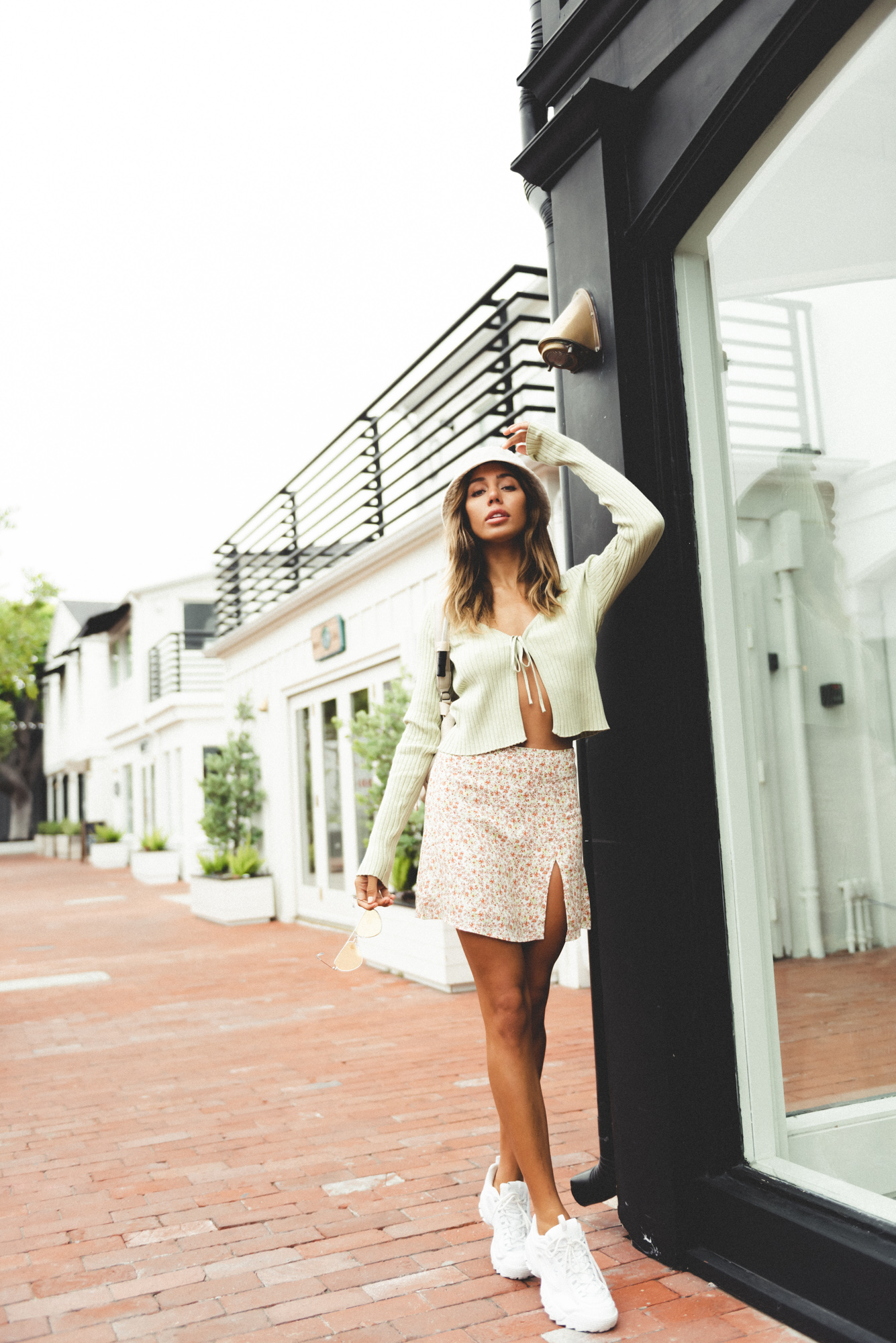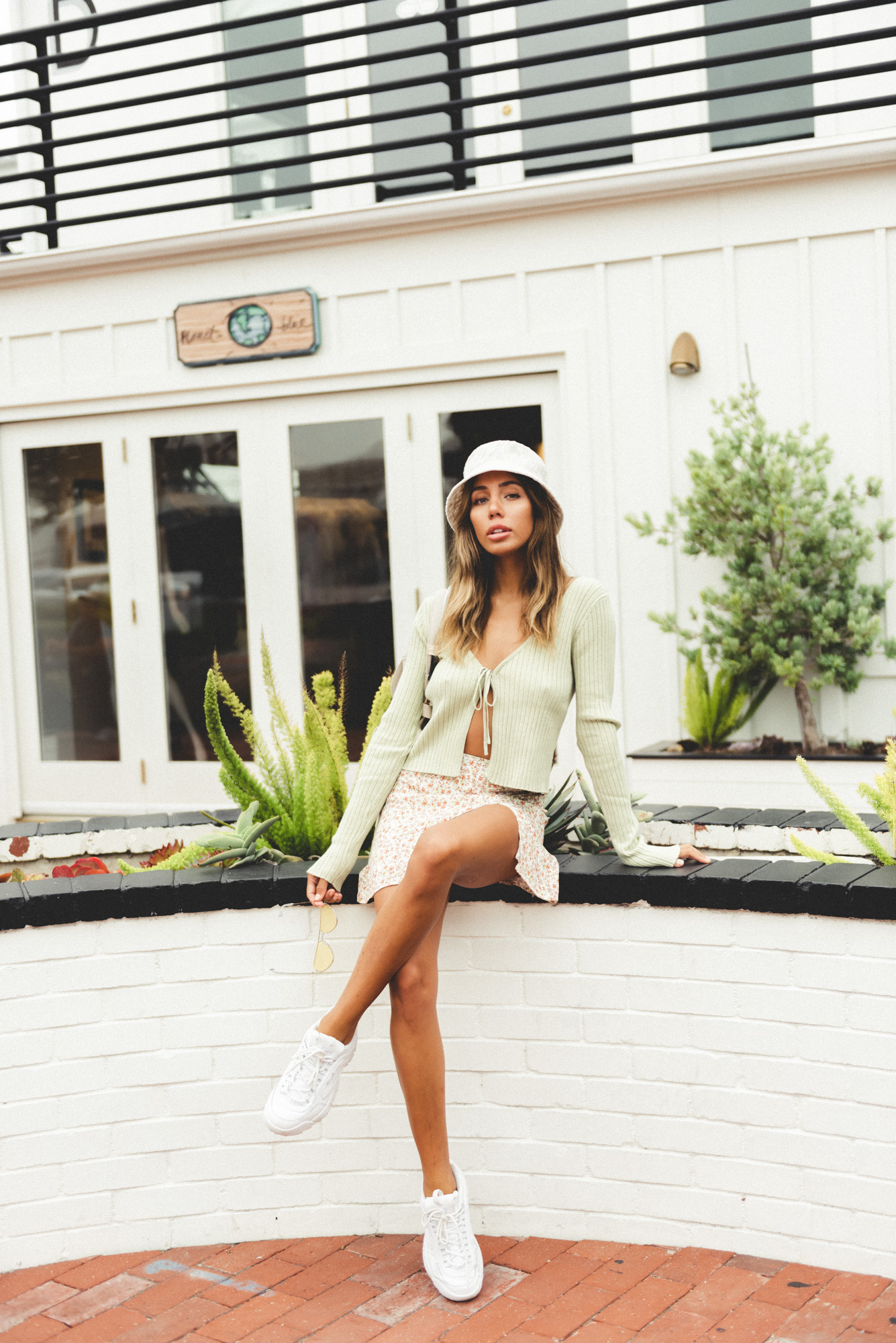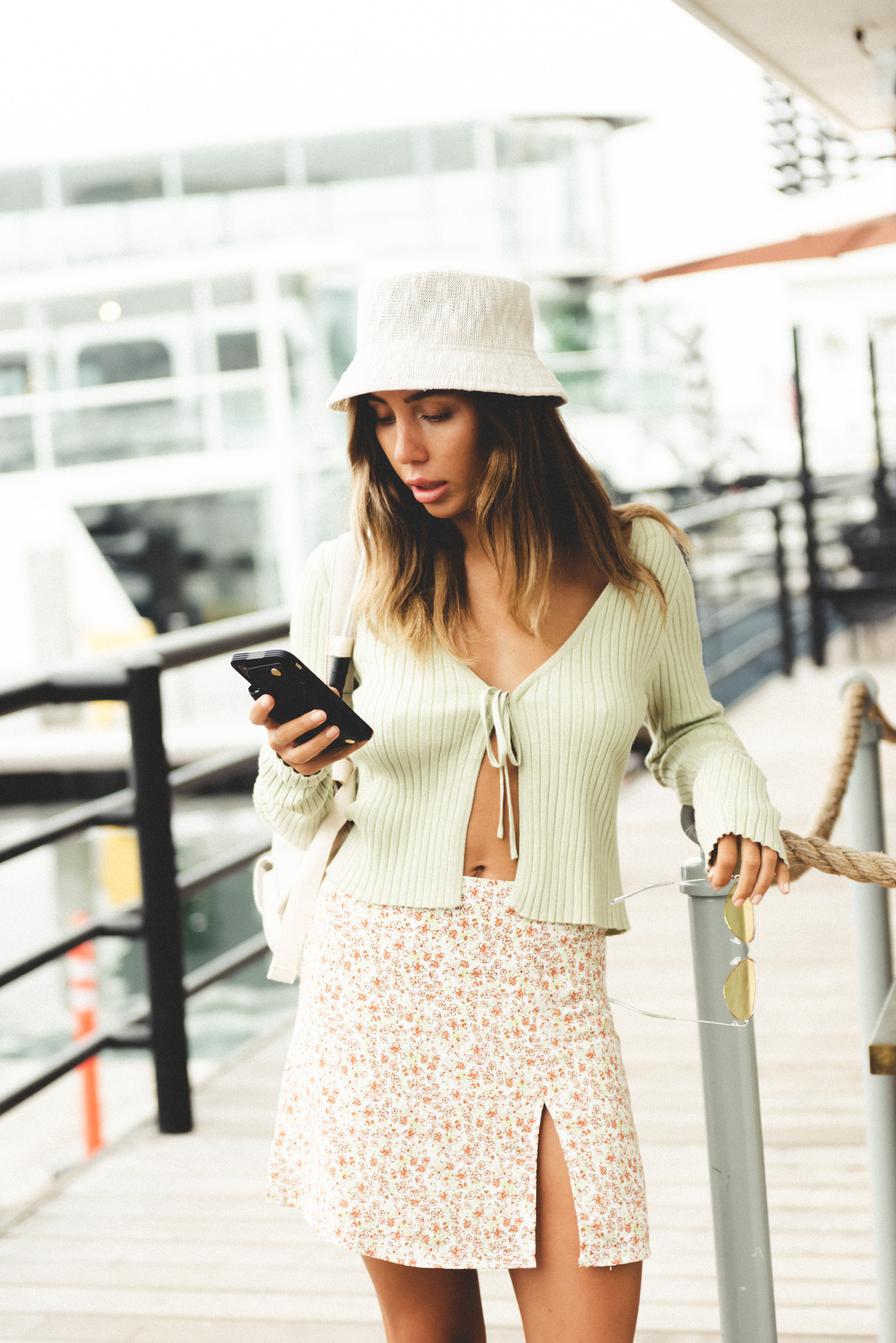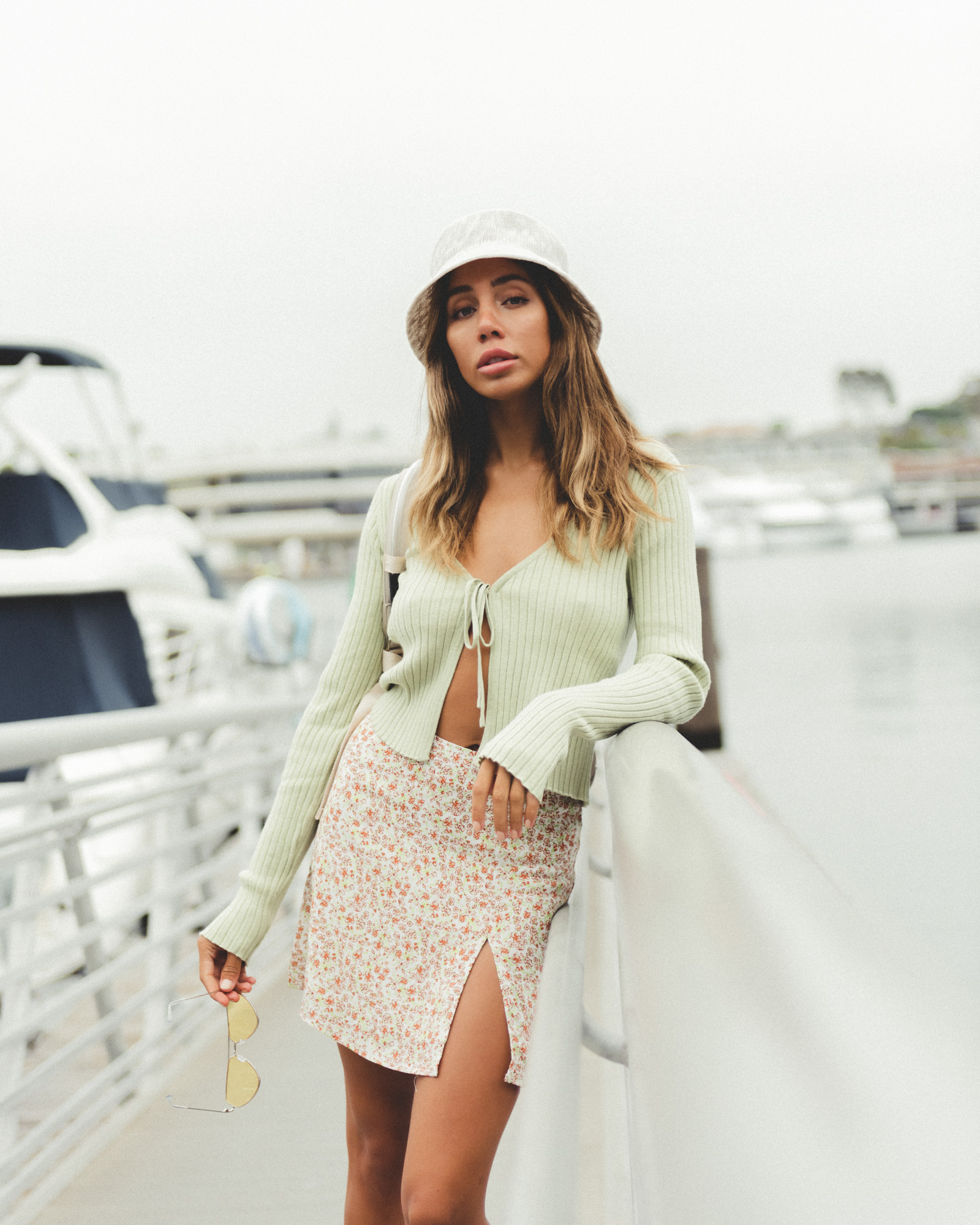 Gone Transparent
Accessories have gone transparent! I have to admit I love this accessory trend and I hope it becomes a wardrobe staple. From mini bags and backpacks to sandals and heels, transparent details will instantly update any outfit.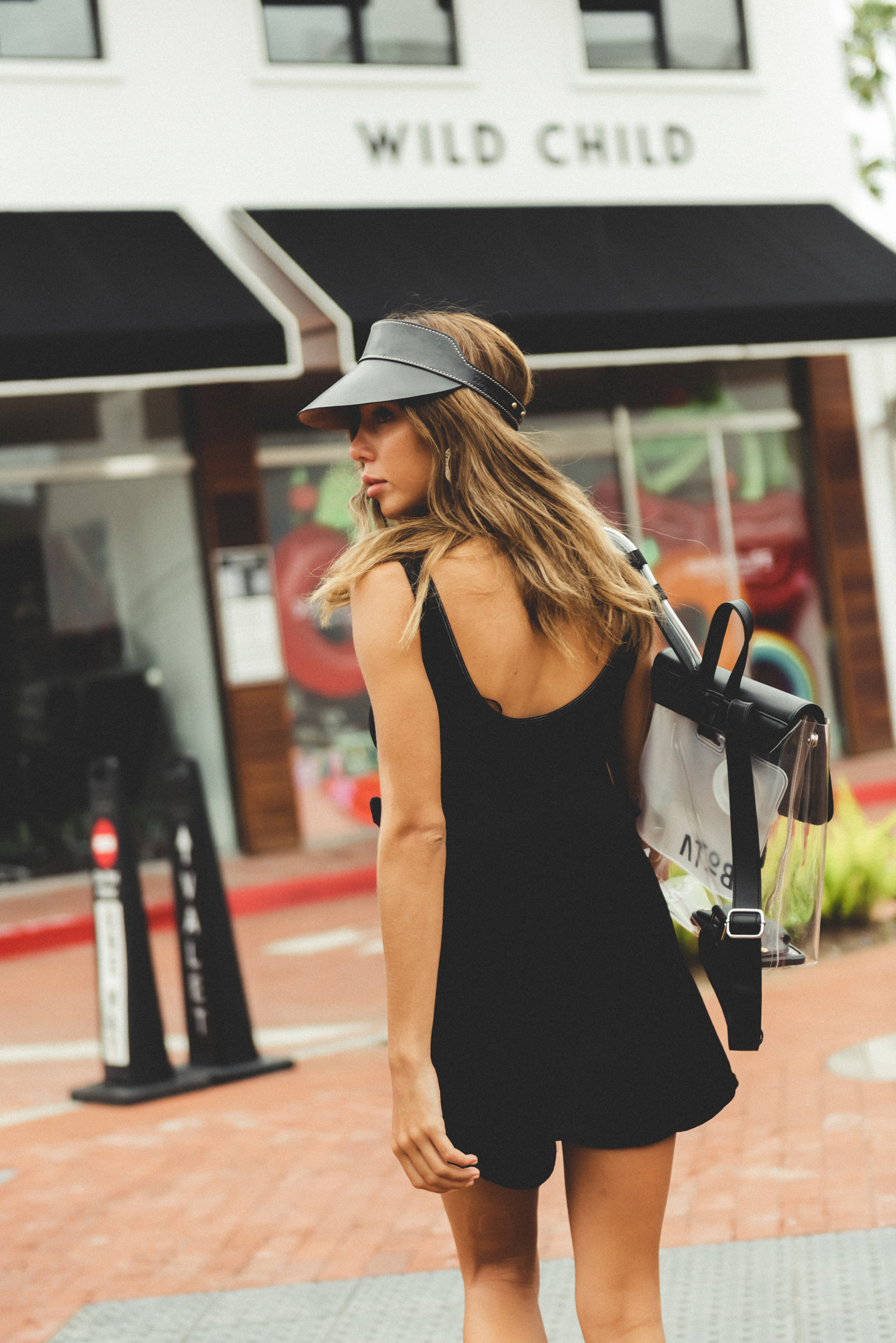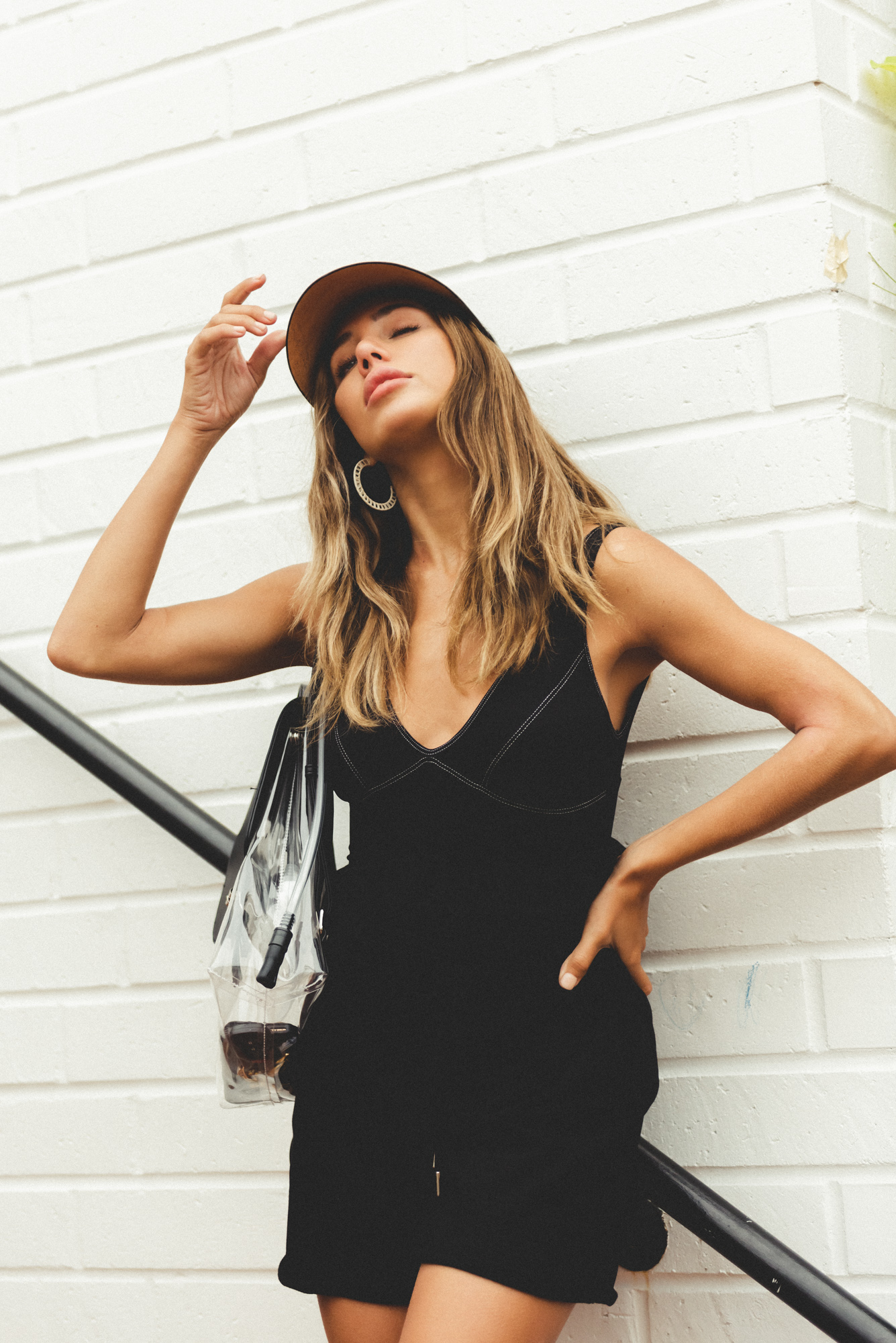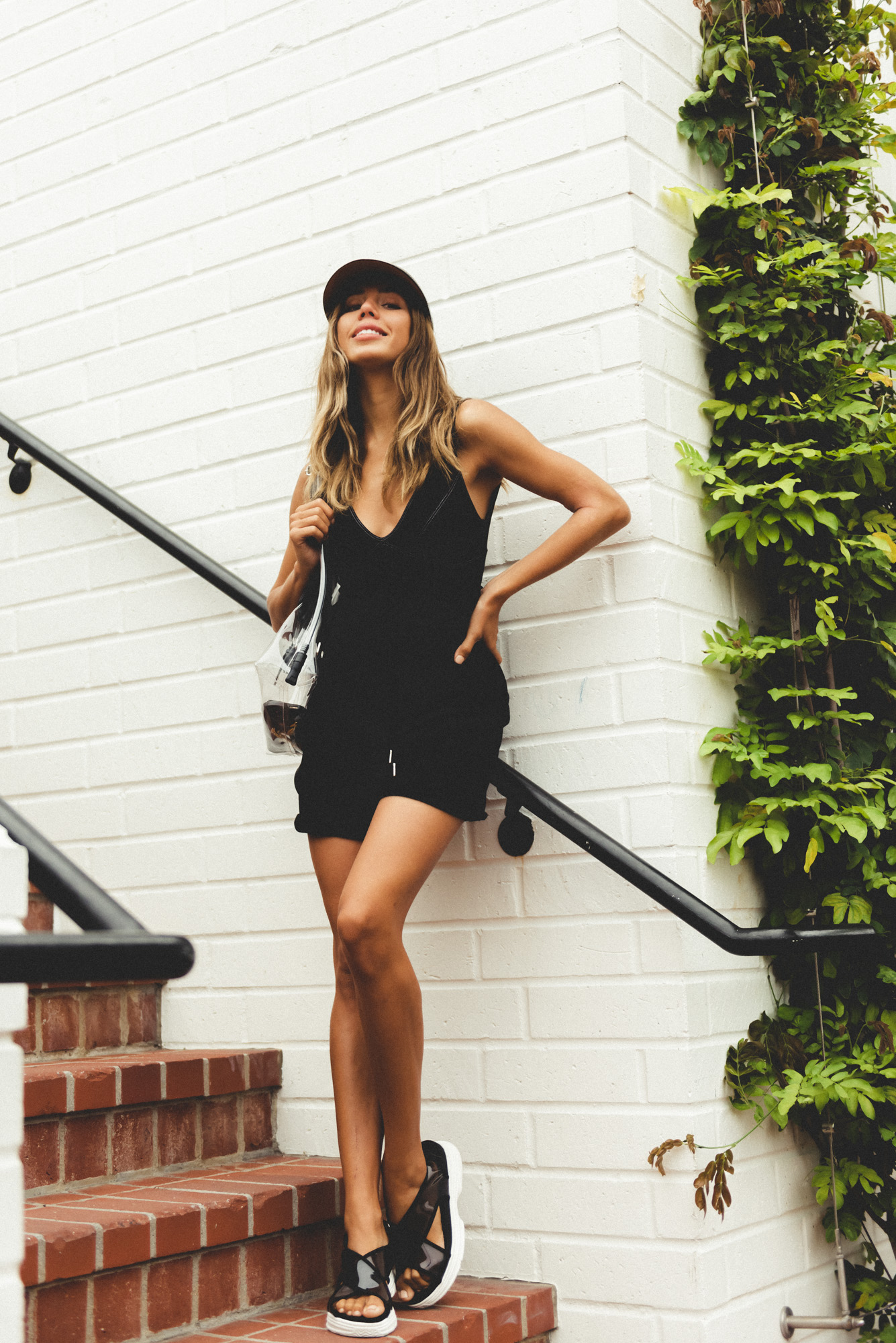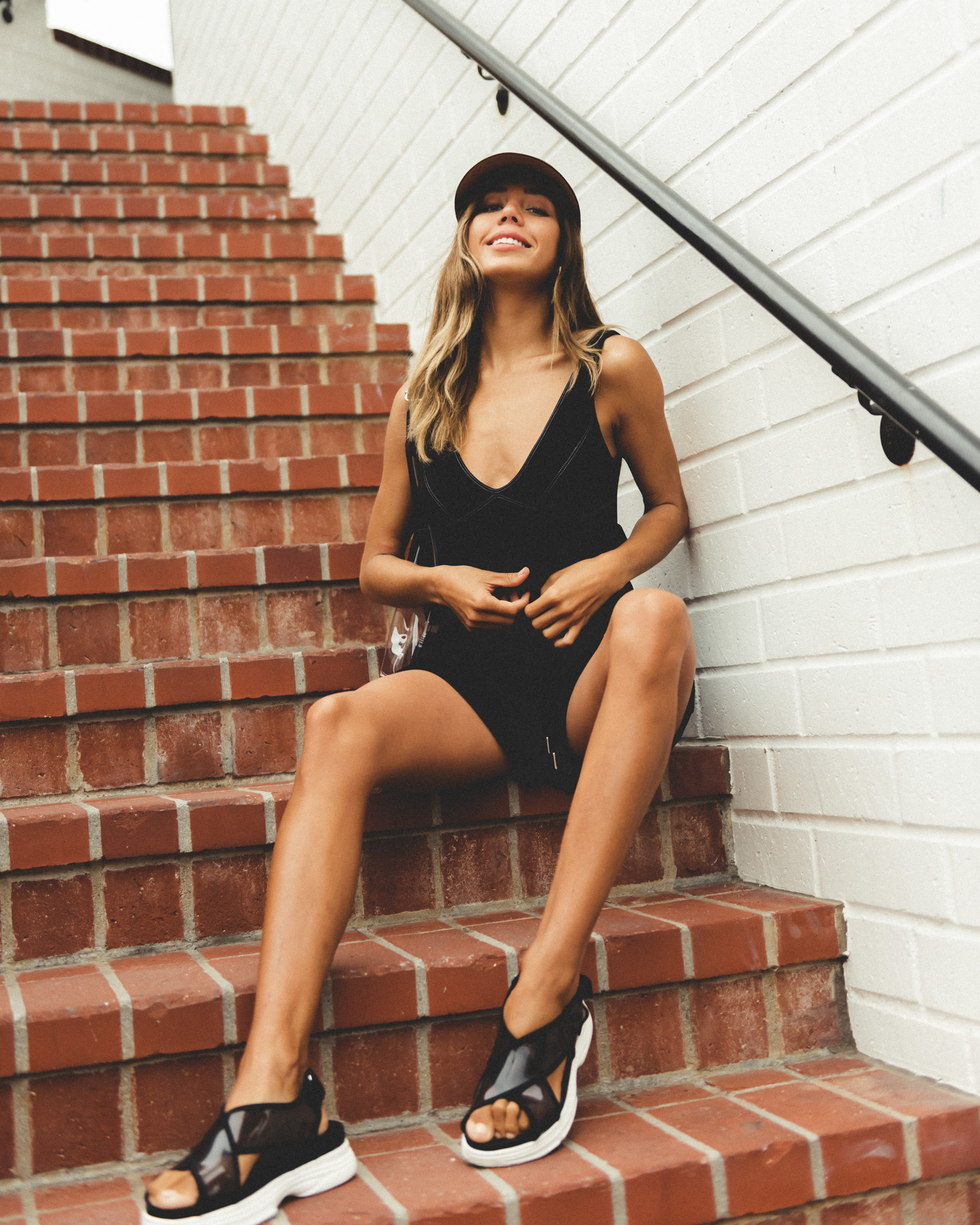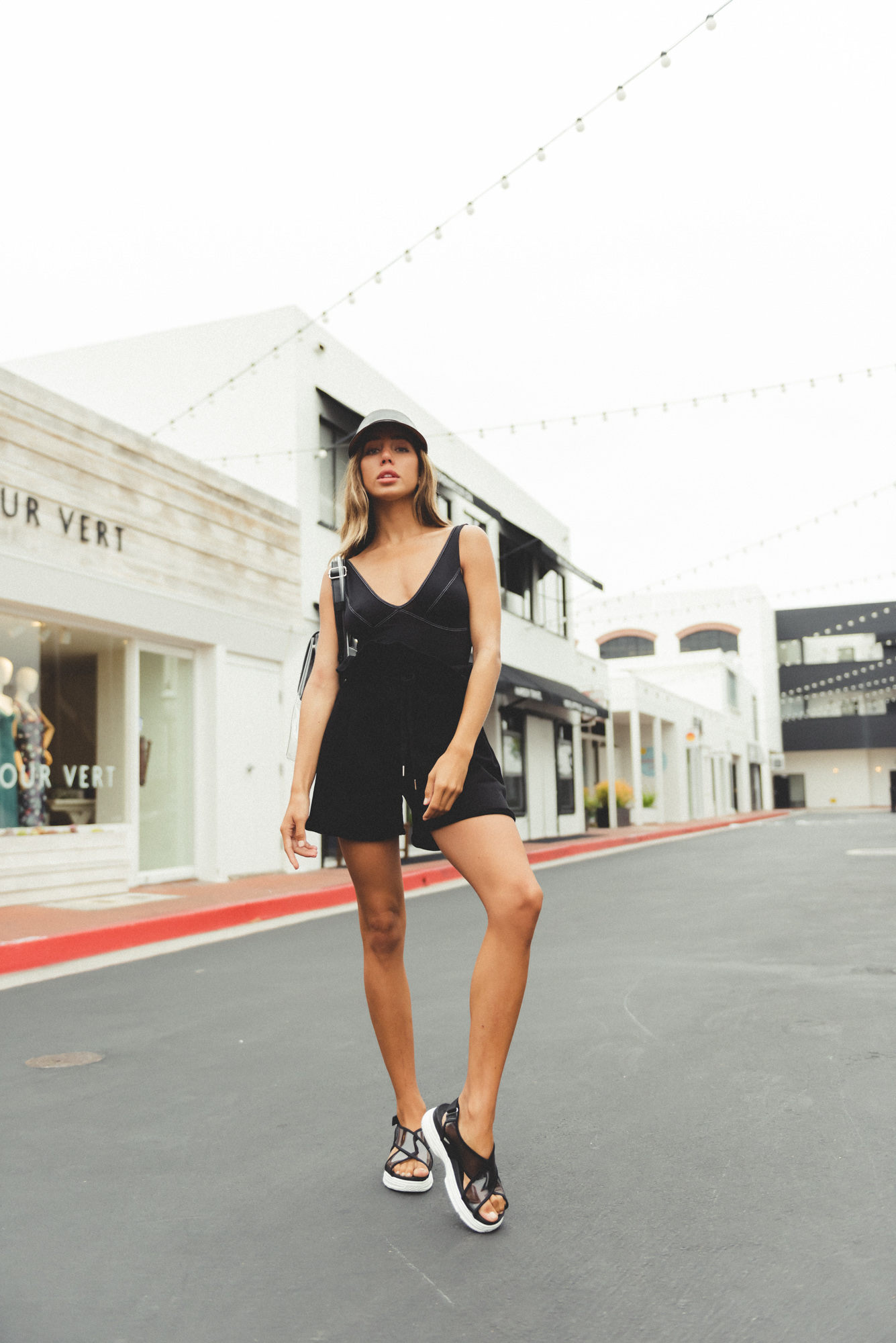 Textured Details
From head to toe I'm seriously a sucker for all things woven. Woven details give your outfit a fresh summer vibe and pair perfectly with all your summer linen. I have to say that summer texture is my absolute favorite. Add in an acrylic structured handbag with leather details and your summer accessory style is set.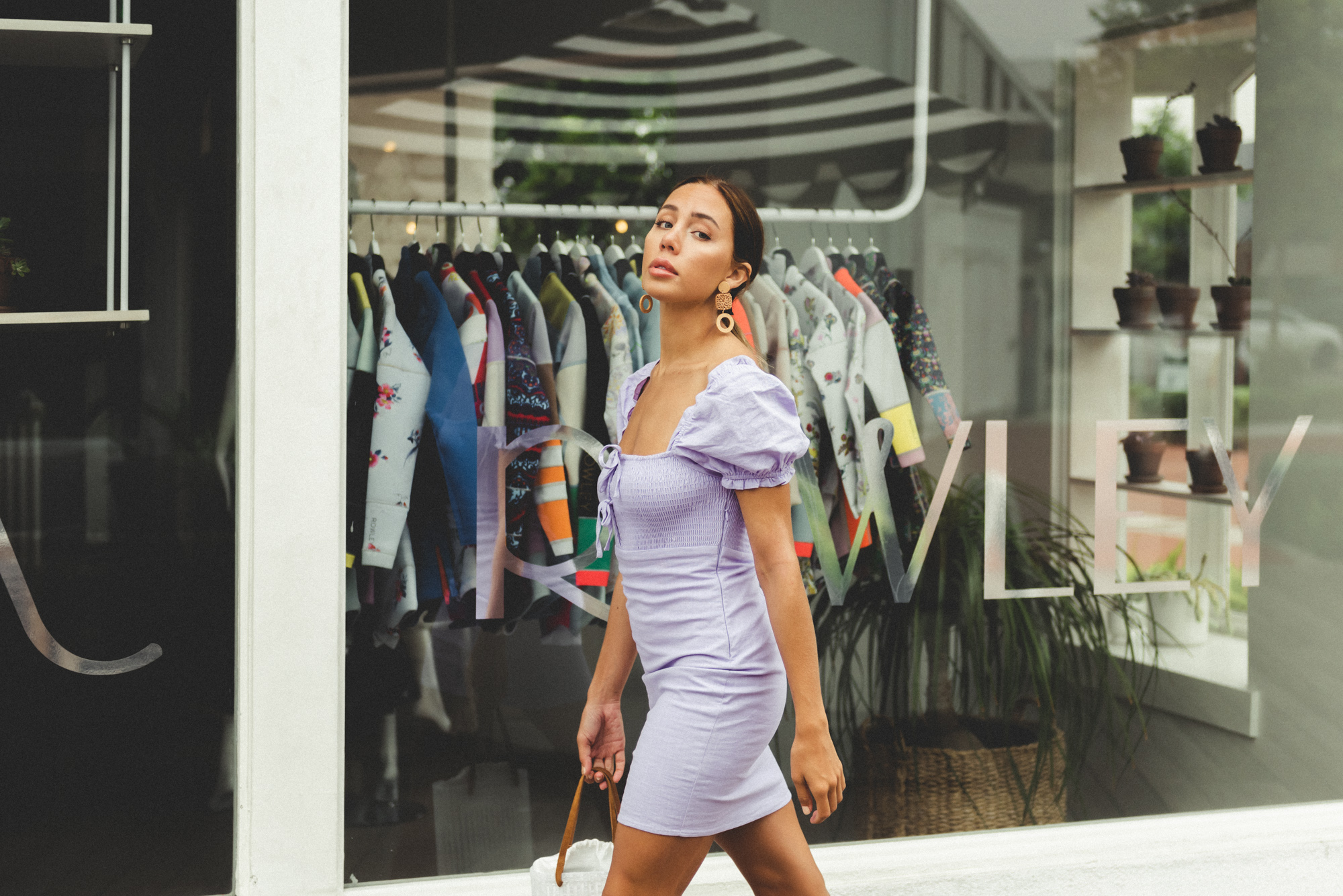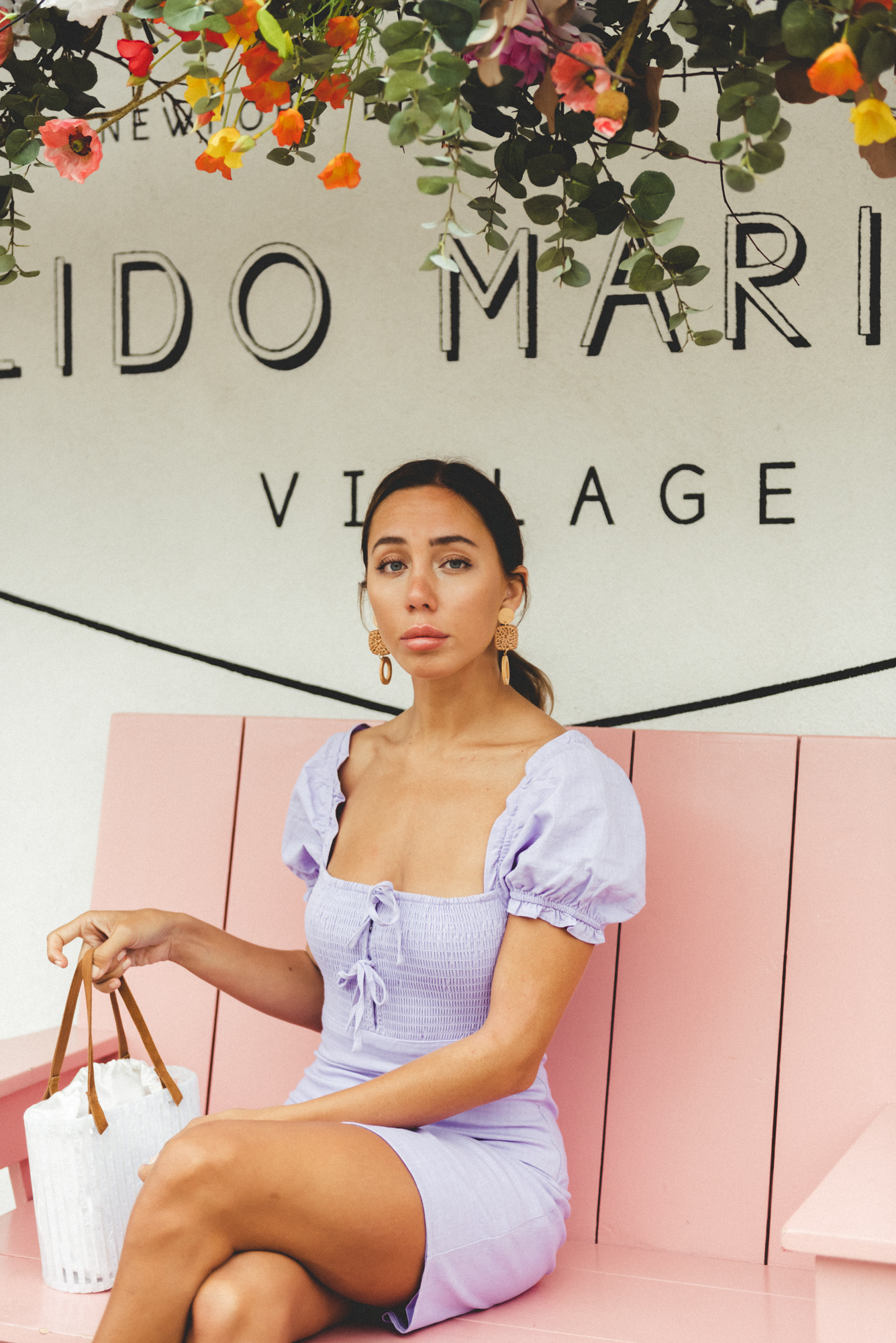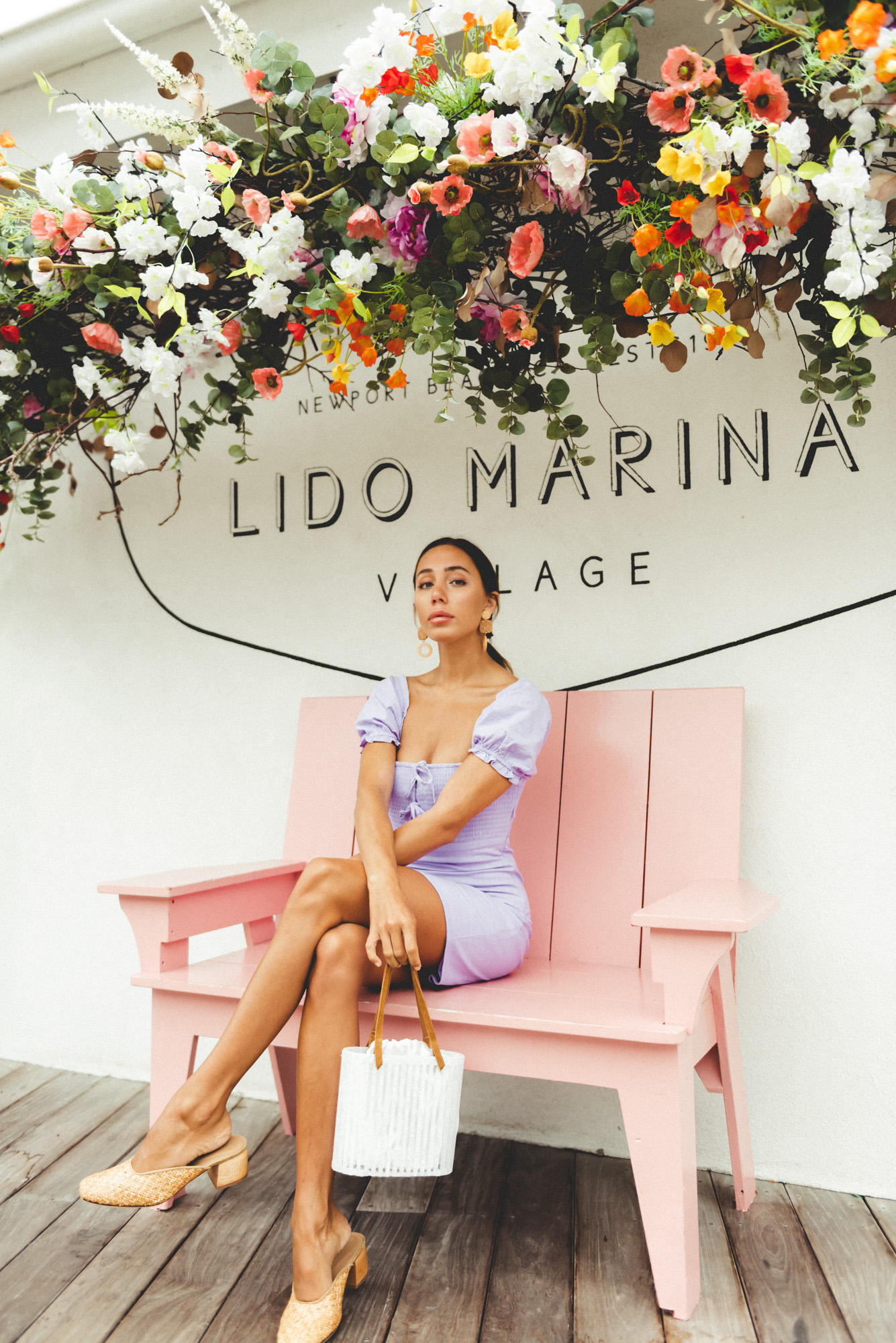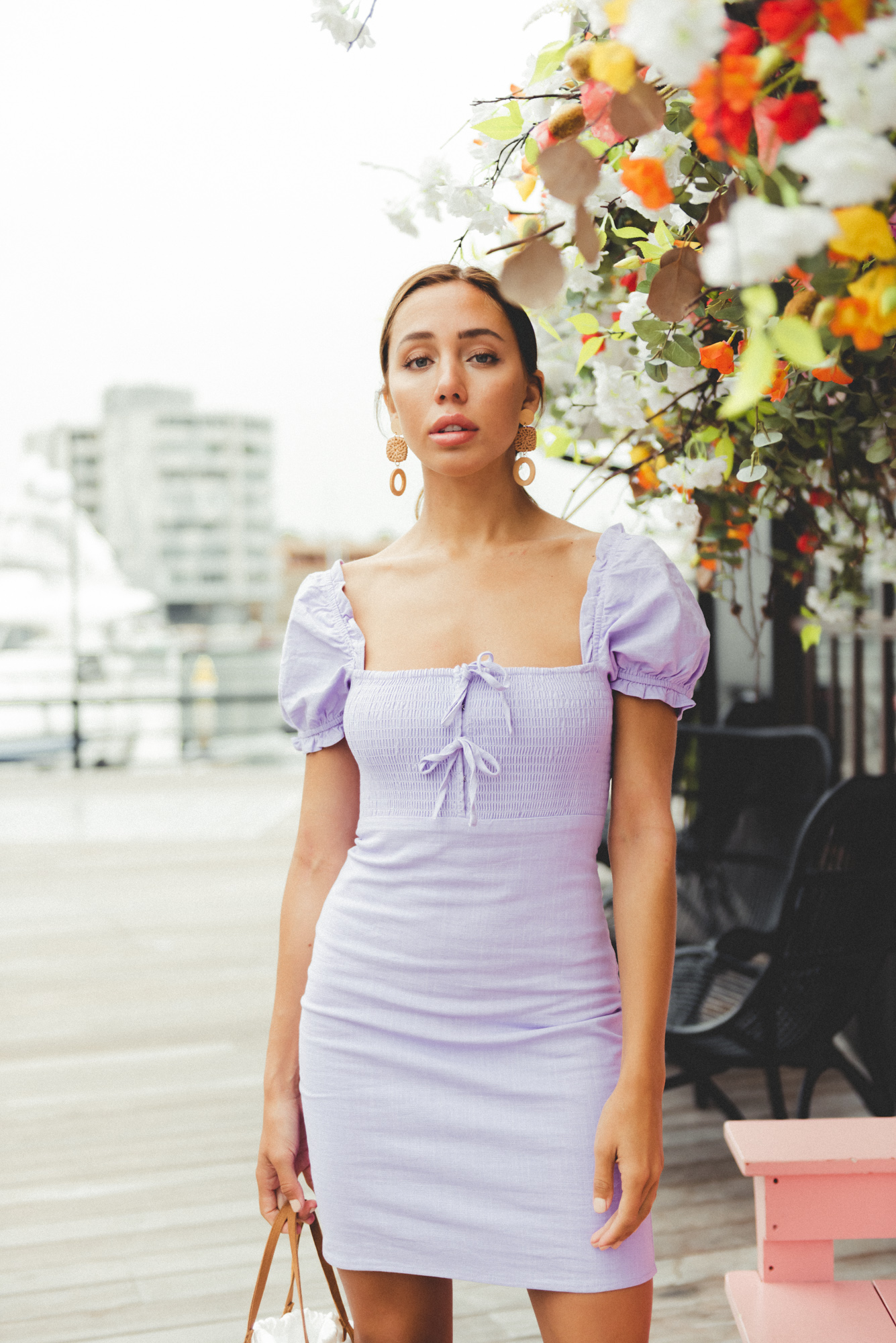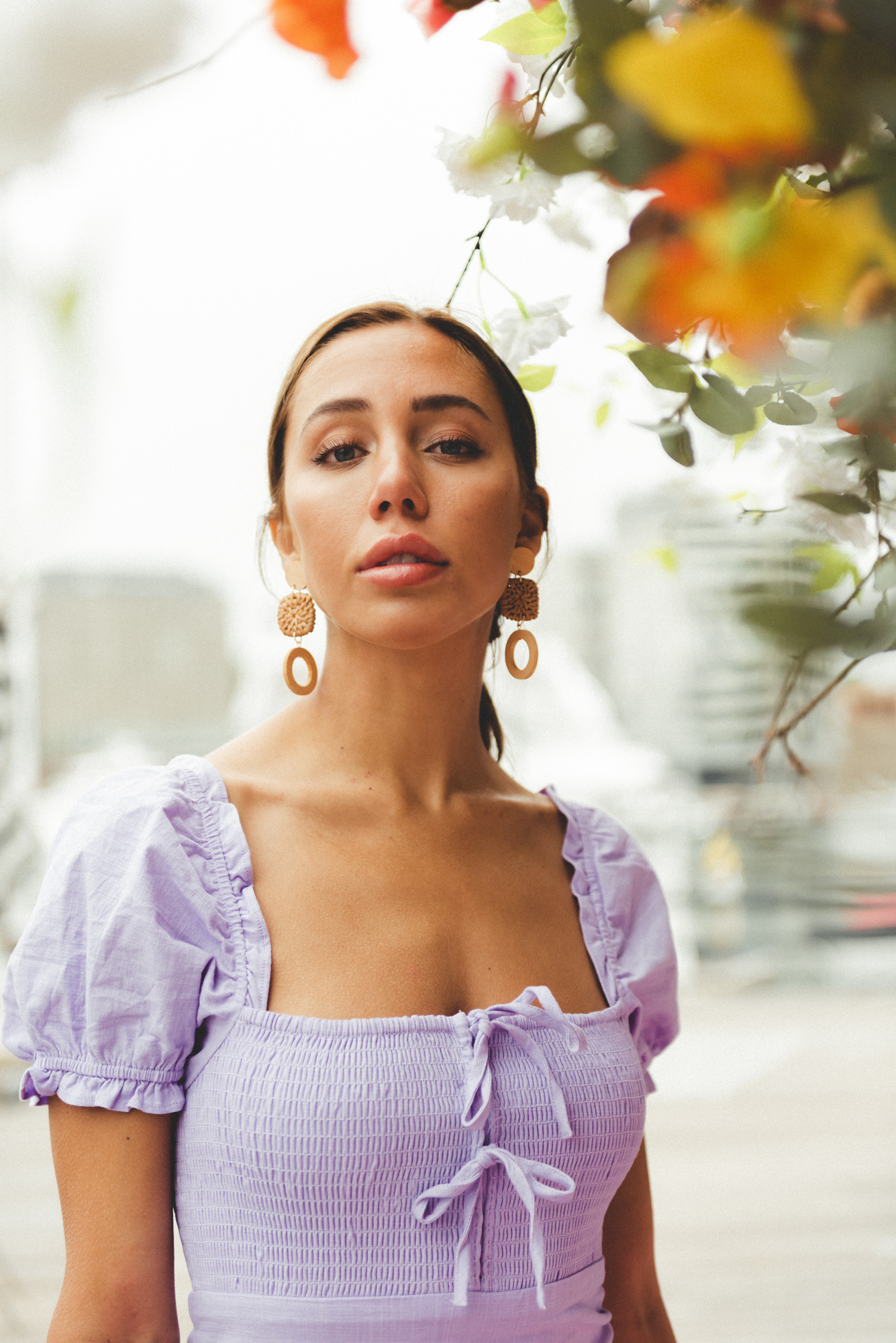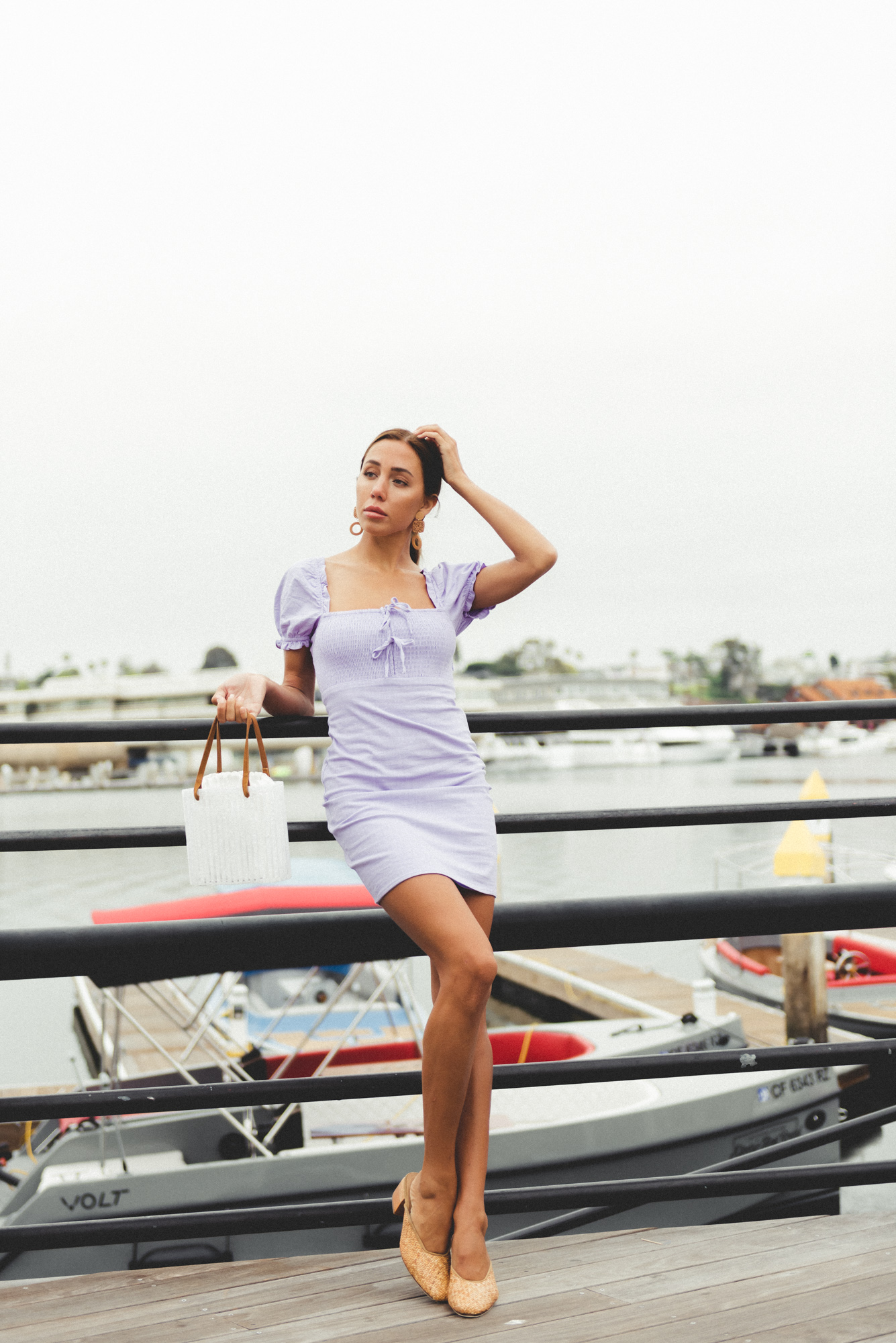 CREDITS
Model @summerbetti
Photography + Styling @imagingbyrachael
Location Manager @nataliedickens
Location @lidomarinavillage