Fall Favorite 5
November is fast approaching; which means the days are getting shorter, the weather is getting cooler, and we're knee deep in pumpkin spice lattes. So what better time to talk about Fall must haves. There are so many trends I'm obsessed with right now; because they are all SO good! But to avoid endless scrolling I thought I'd spotlight my Fall Favorite 5 (this week, that is ;).
Cropped Sweaters
It's not every day that we get to embrace sweater weather here in SoCal. But the weather has gotten a little bit chillier and I'm loving it. Sweaters are always a Fall Favorite, that's a given. And right now I'm loving everything about a cropped sweater; especially the details on this one. The cream knit with the turtleneck and ruffle detail is the perfect modified classic.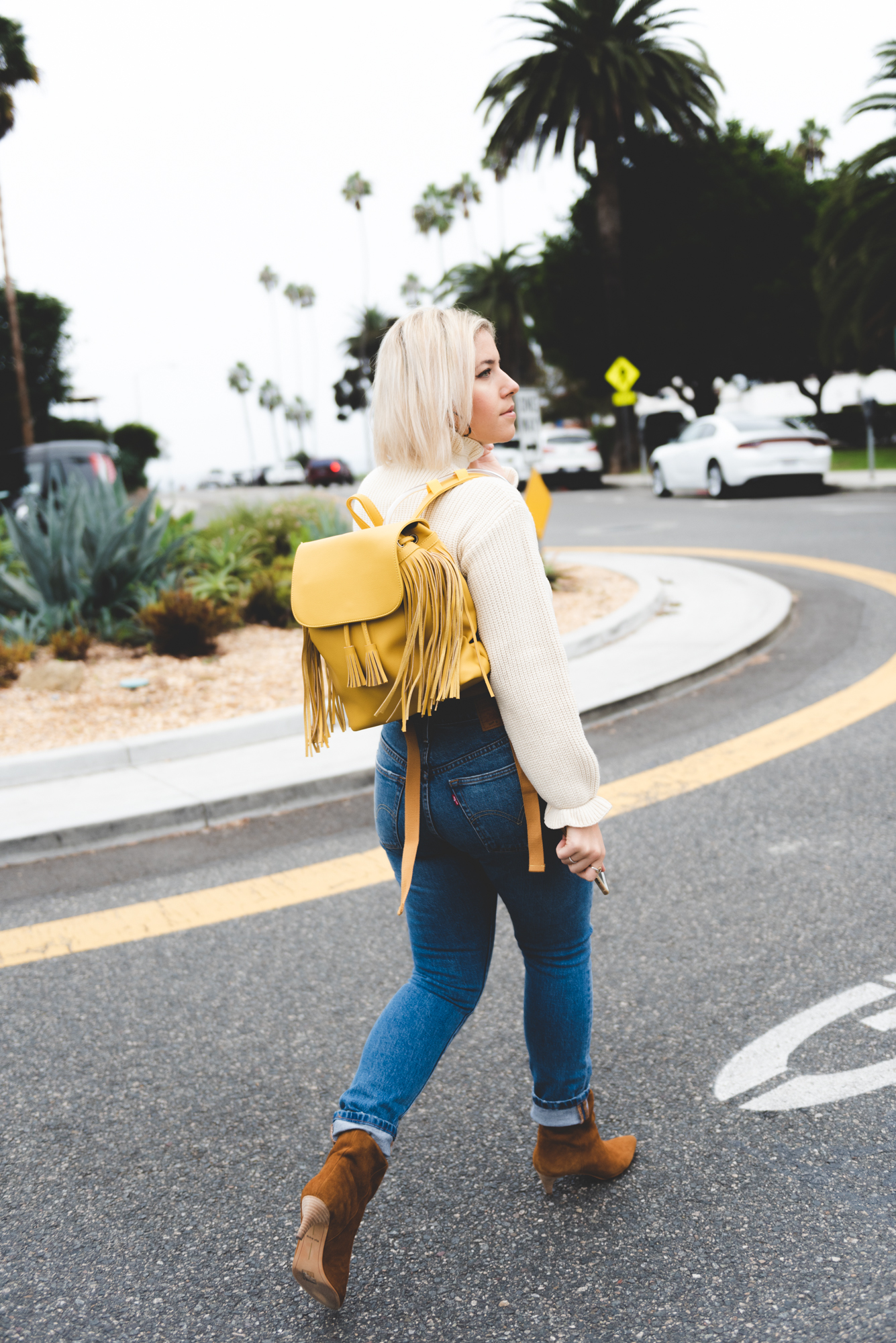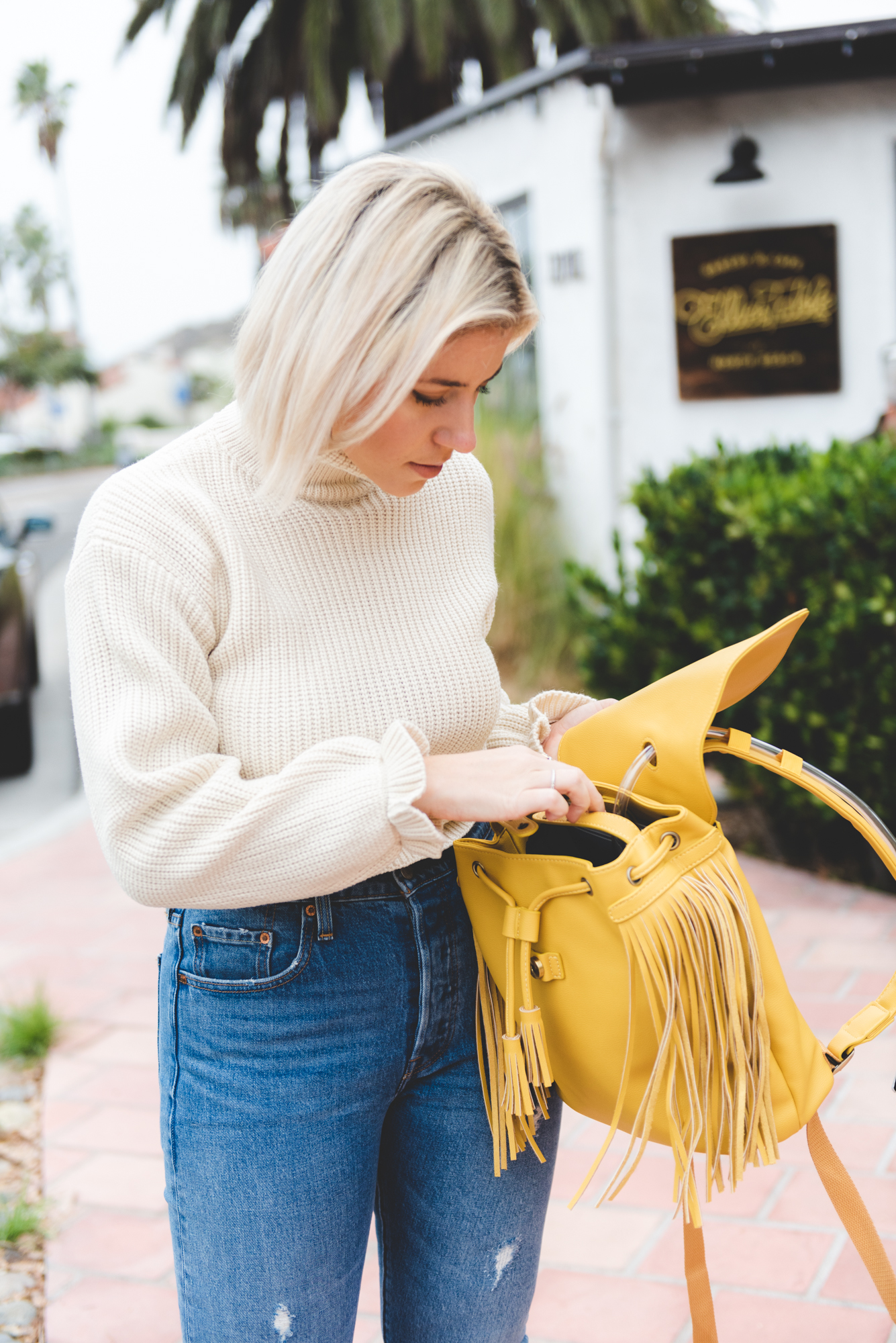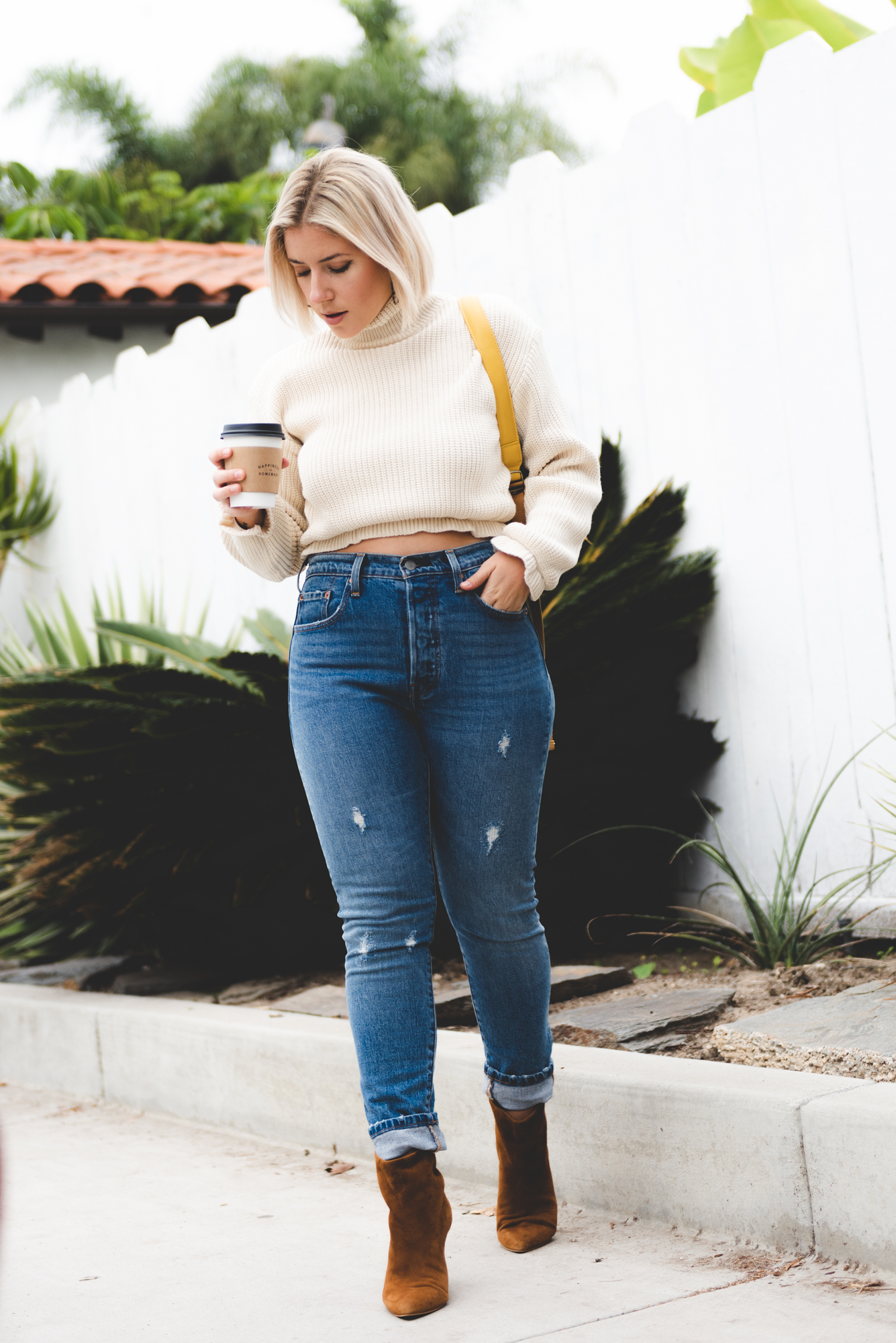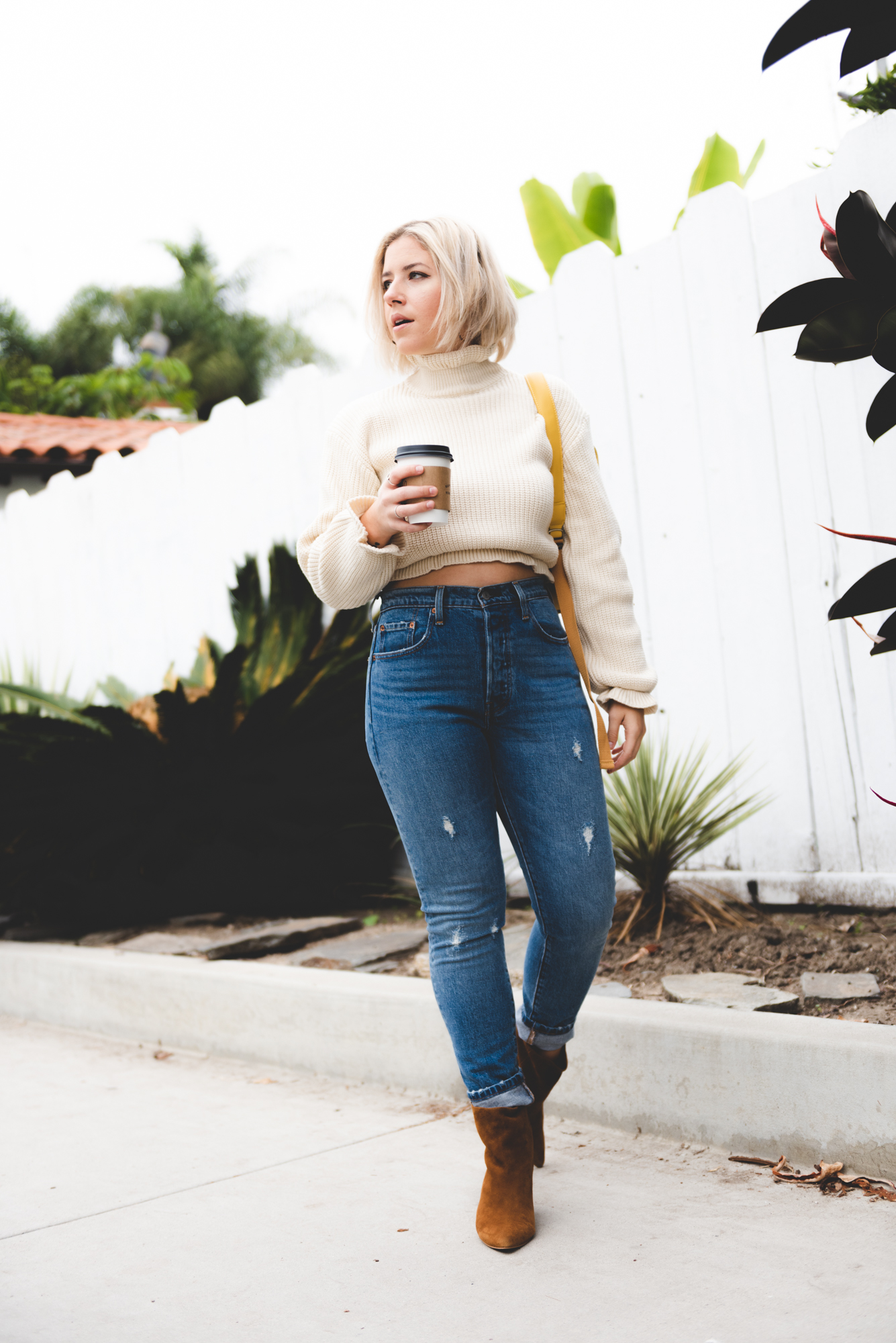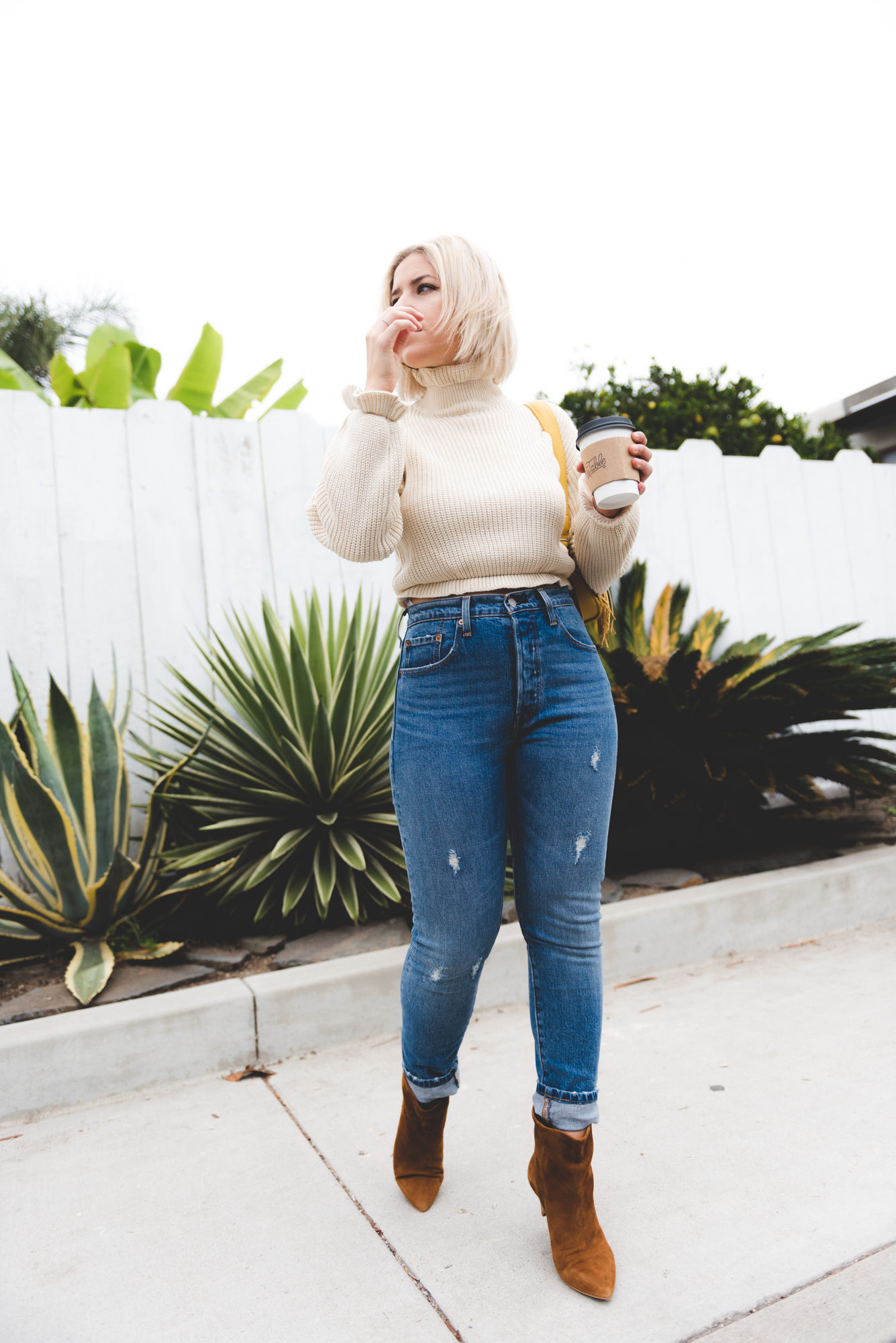 High Waisted Trouser
I love my denim just as much as the next girl, but when I want to change it up, a high waisted trouser is my go-to. It give's those same tops you wear with your jeans a fresh feel without straying too outside the box. This striped, cropped pair is a great addition to any closet; I mean who doesn't love a good stripe. And they pair perfect with my other fall favorite, a cropped sweater. And the best part about this sweater.. it's reversible!
Fall Favorite Accessory: I am obsessed with statement earrings lately. Anything acetate I just can't get enough of!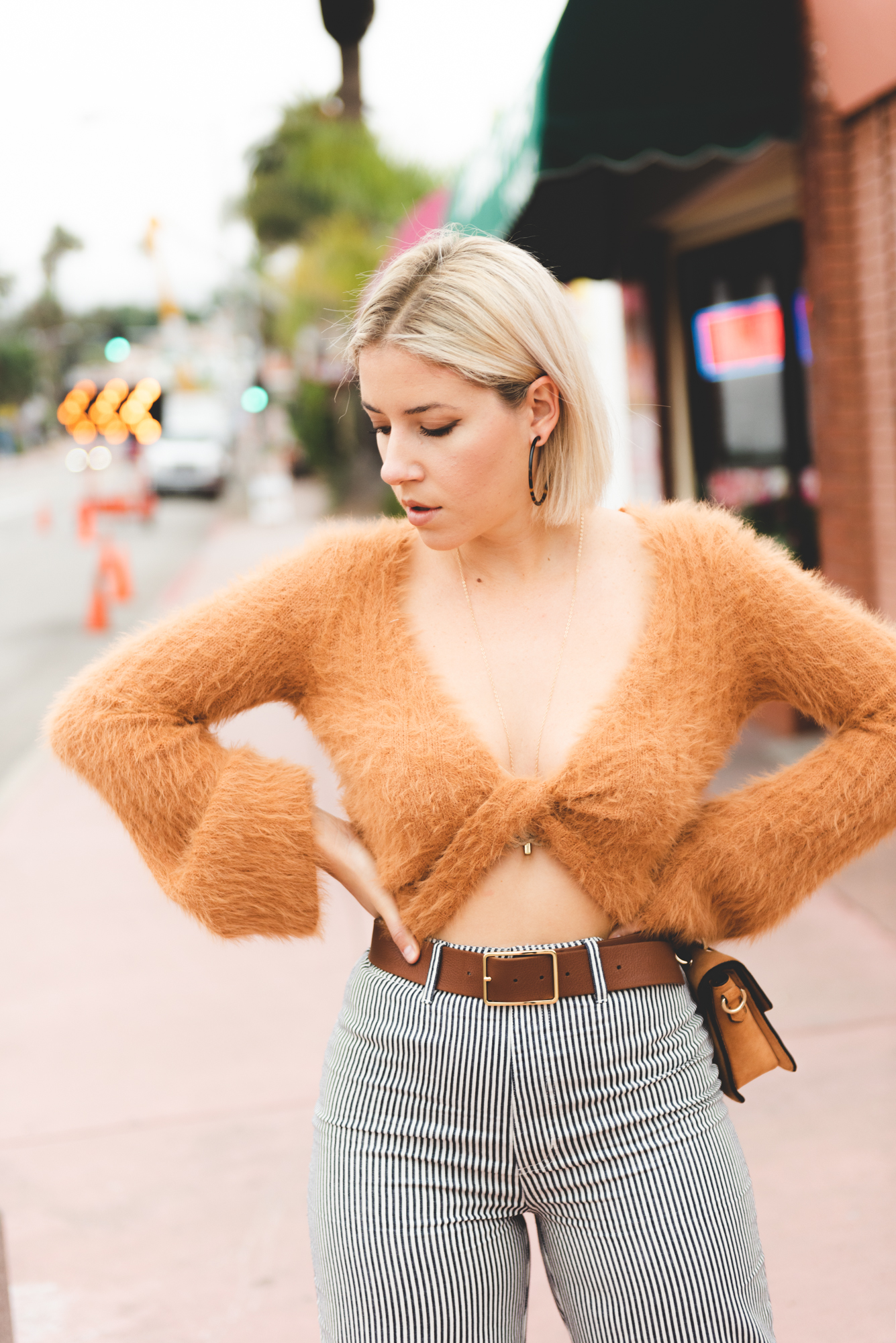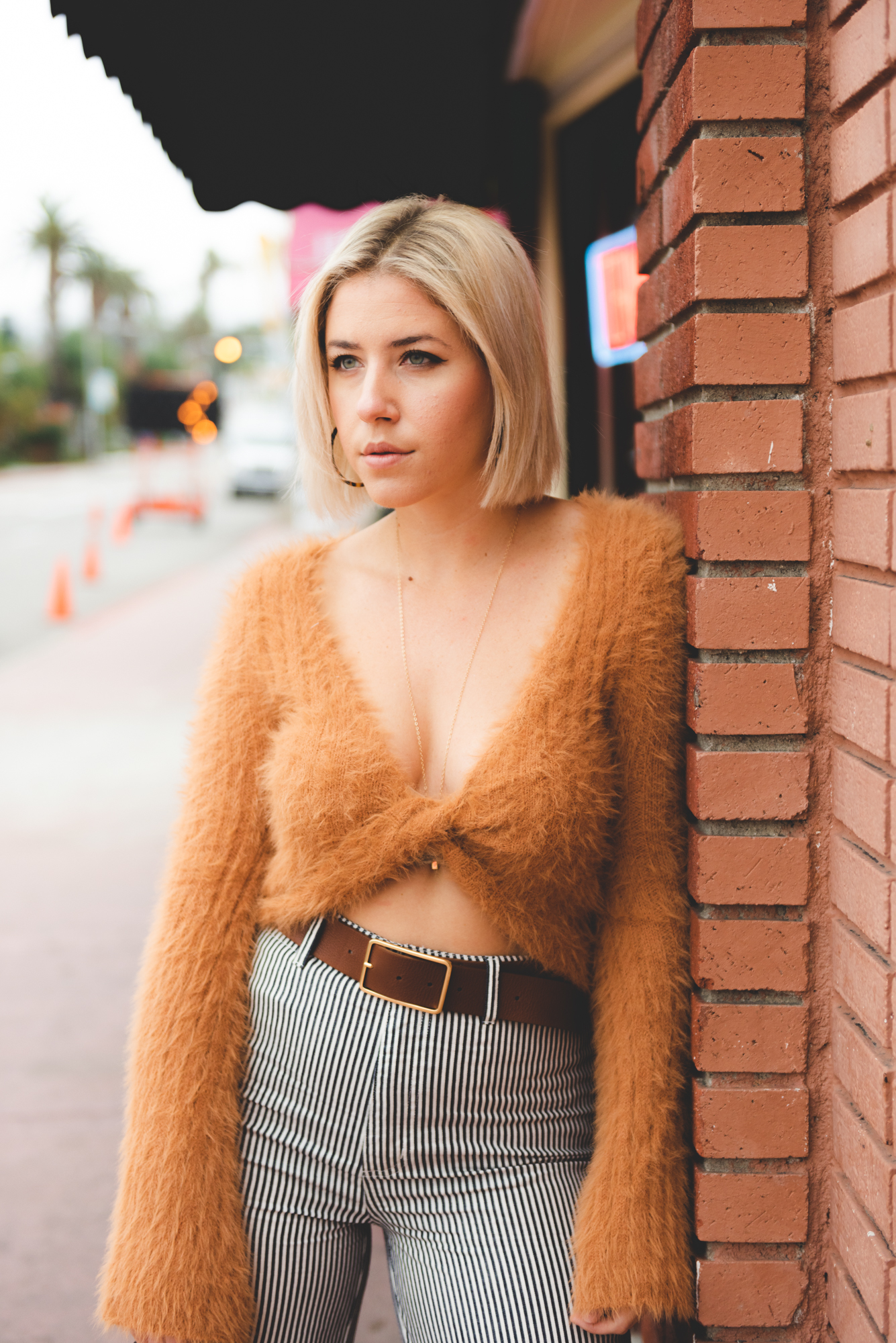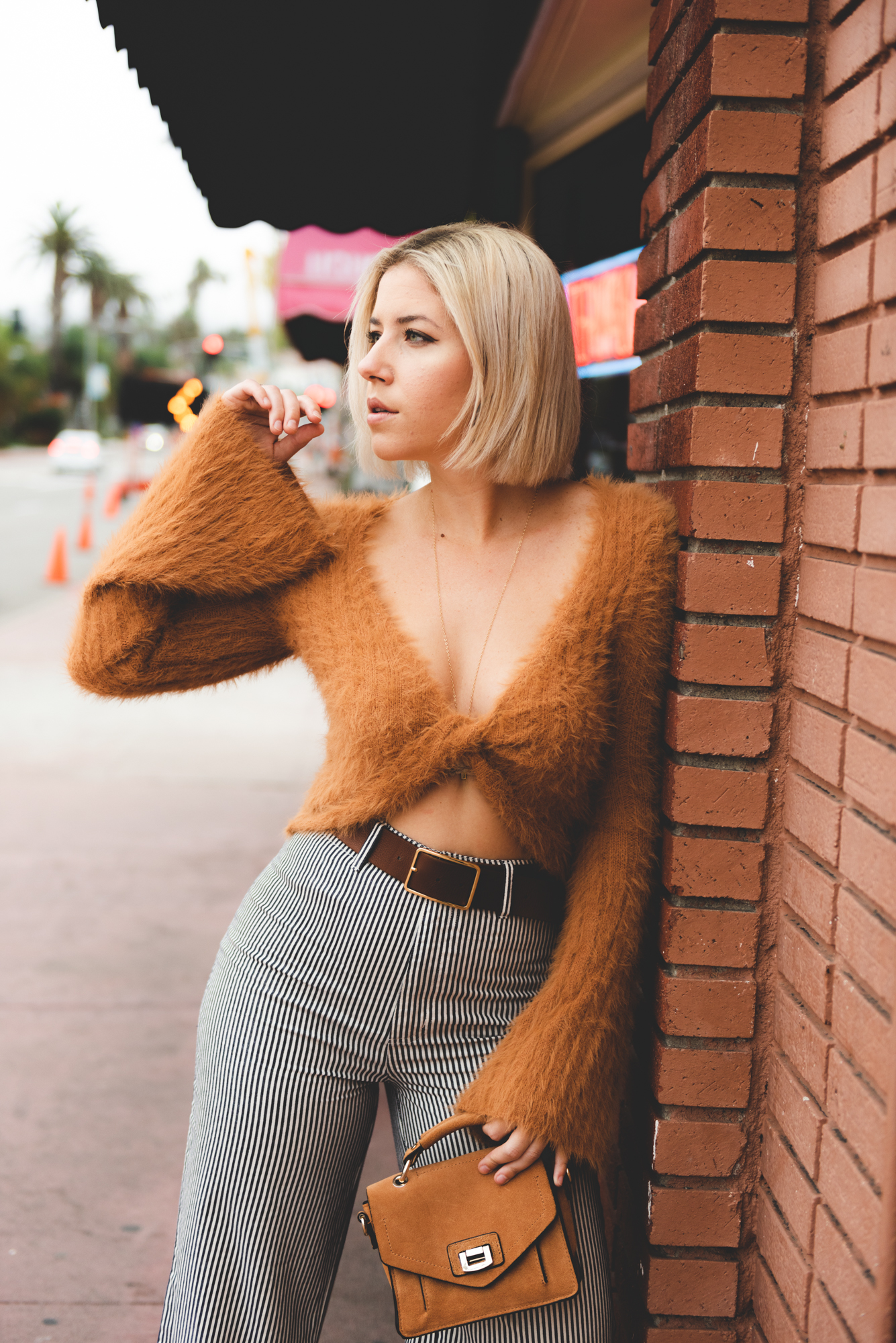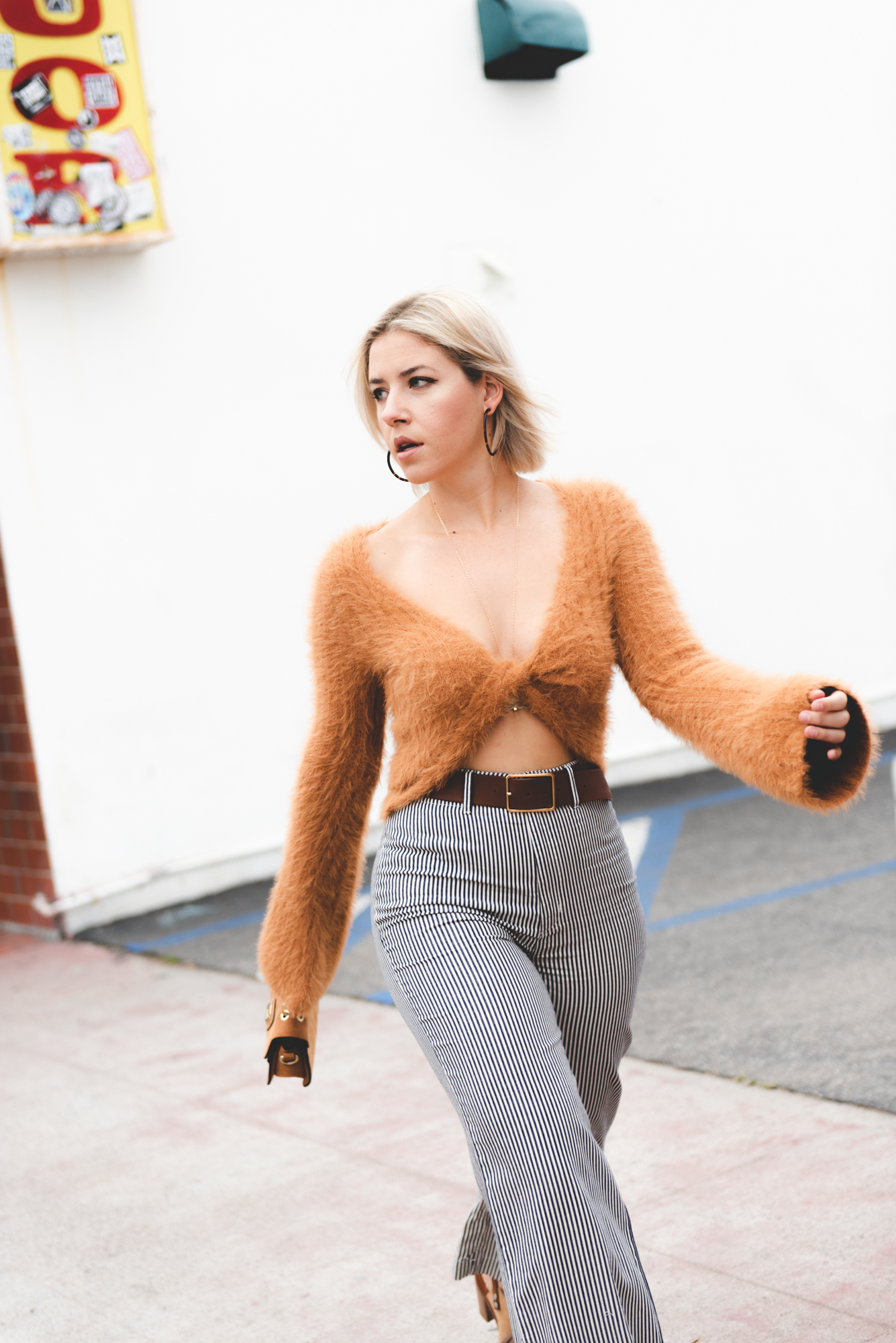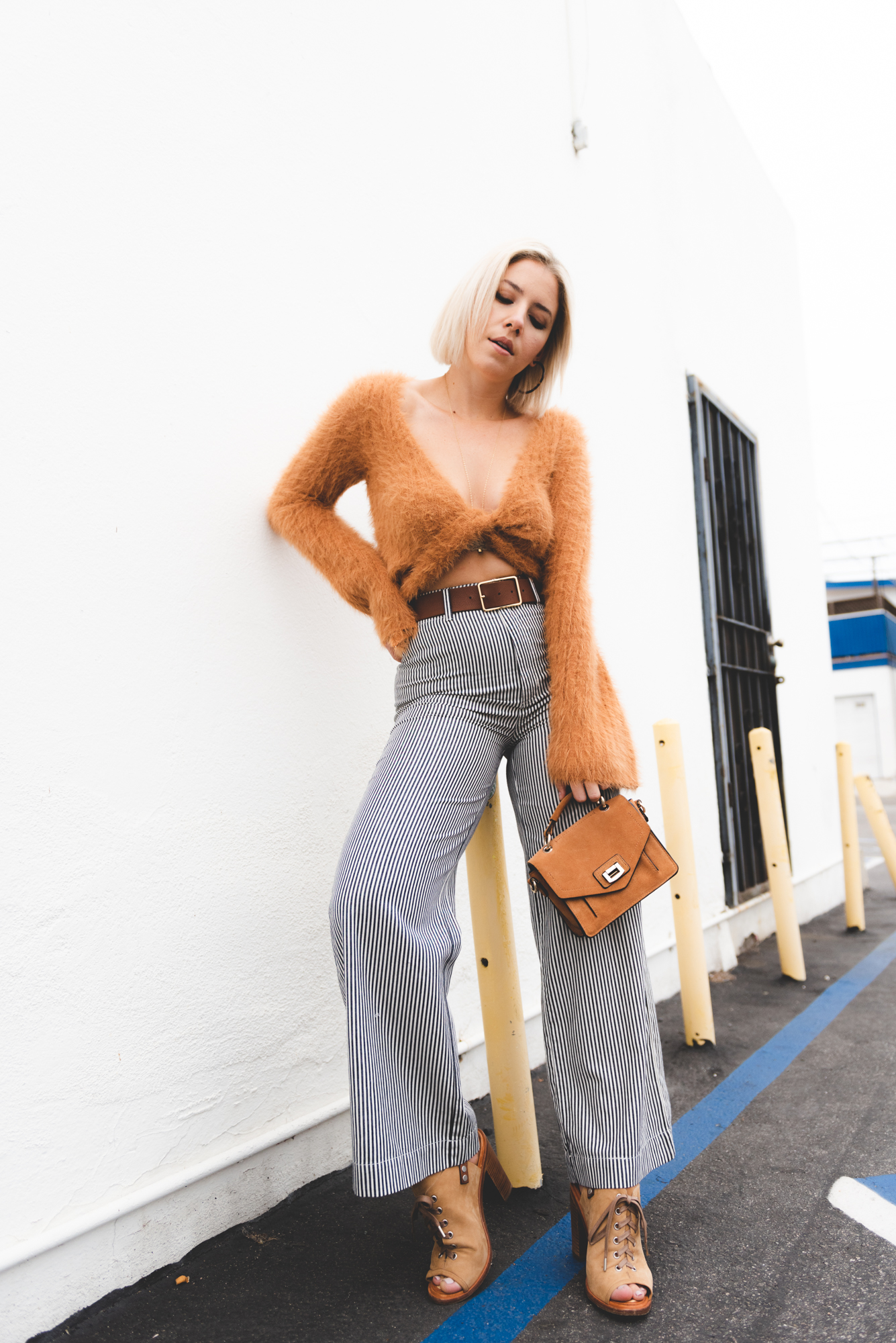 Oversized Styling
The key to oversized styling is all about proportion and balance. You don't want to look like your outfit swallowed you whole or make you look bigger than you are. So just make sure whatever oversized item you choose, you balance it out with something slightly more fitted so you don't completely lose your shape. Current Fall favorite oversized items: denim jacket + paper bag trousers.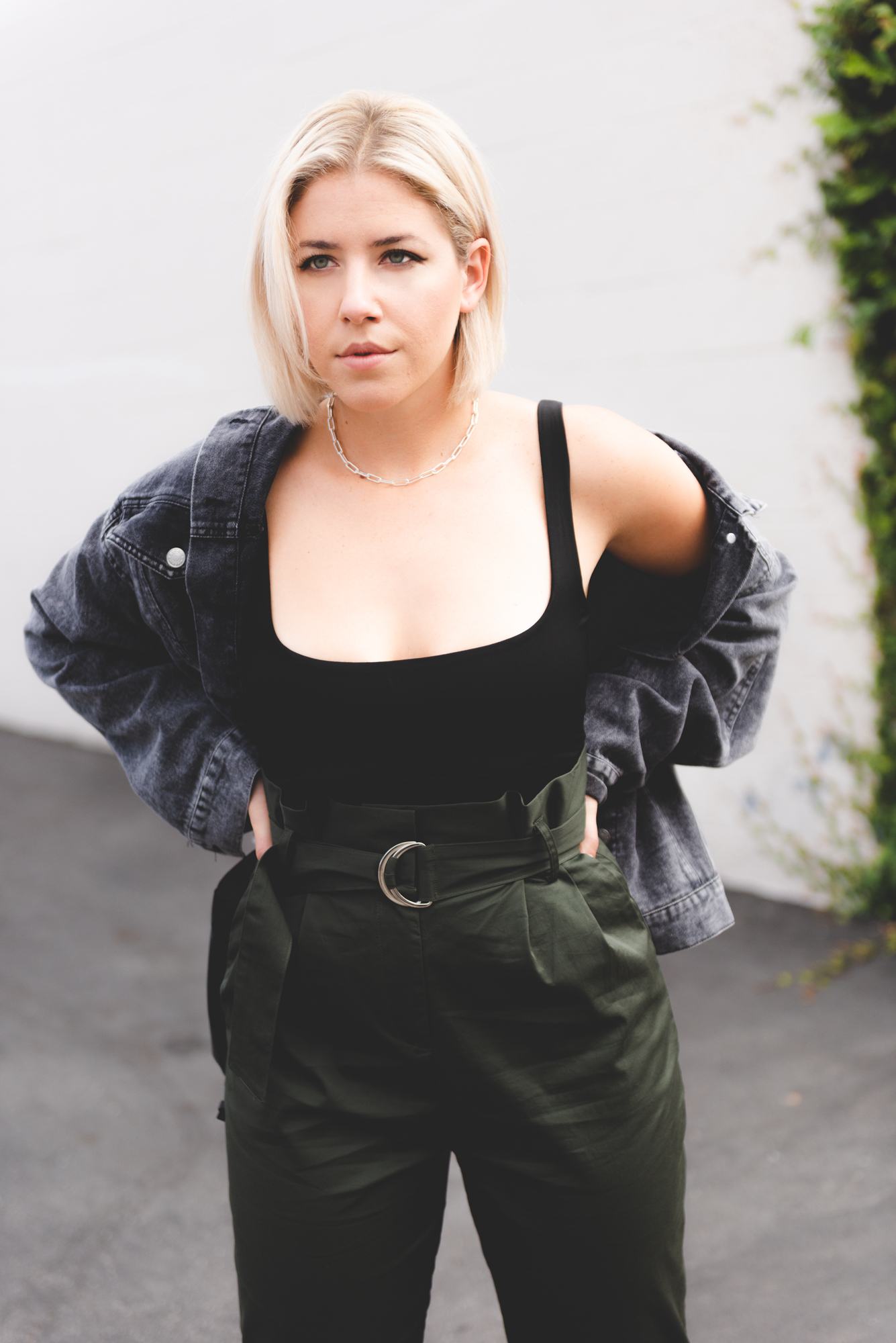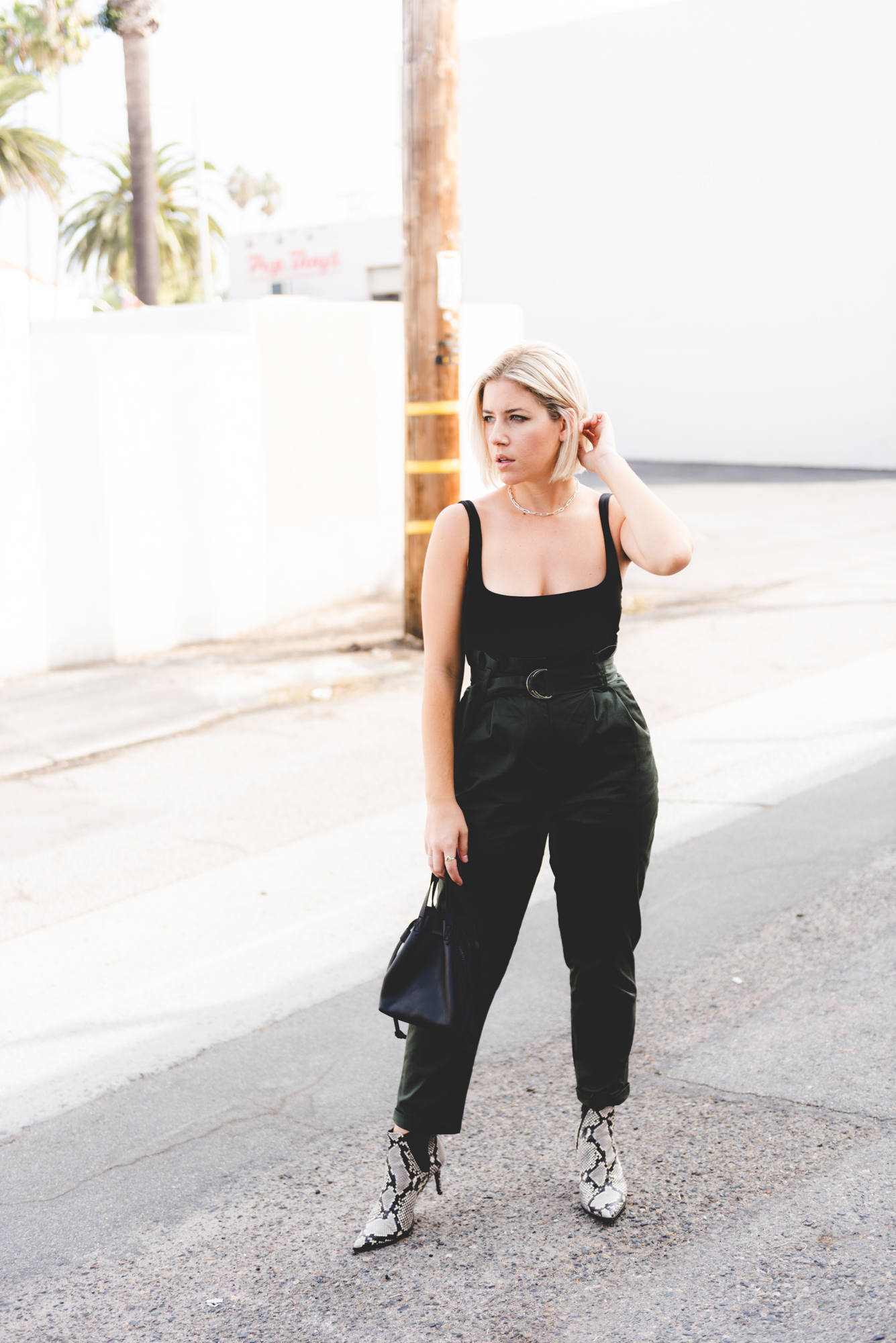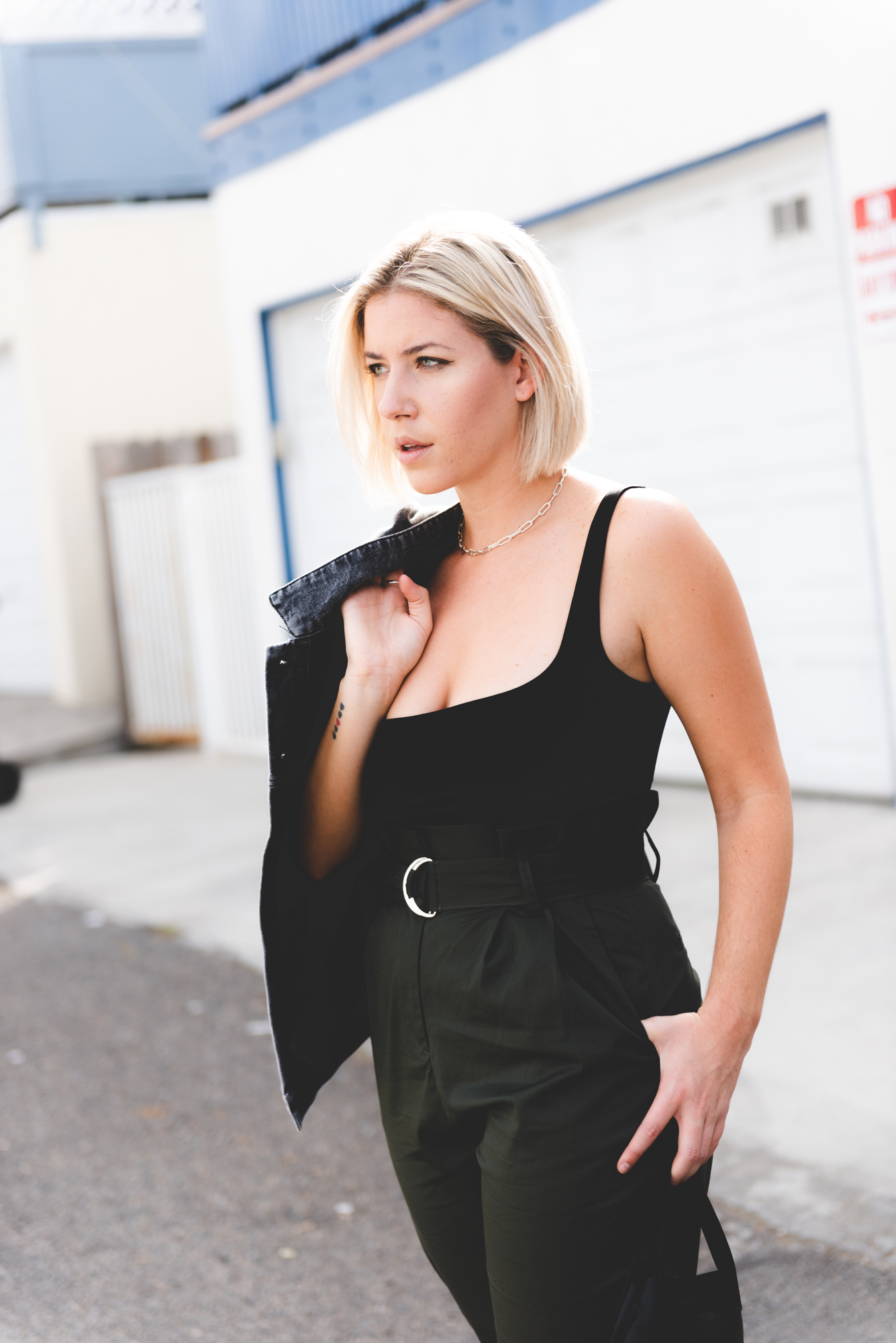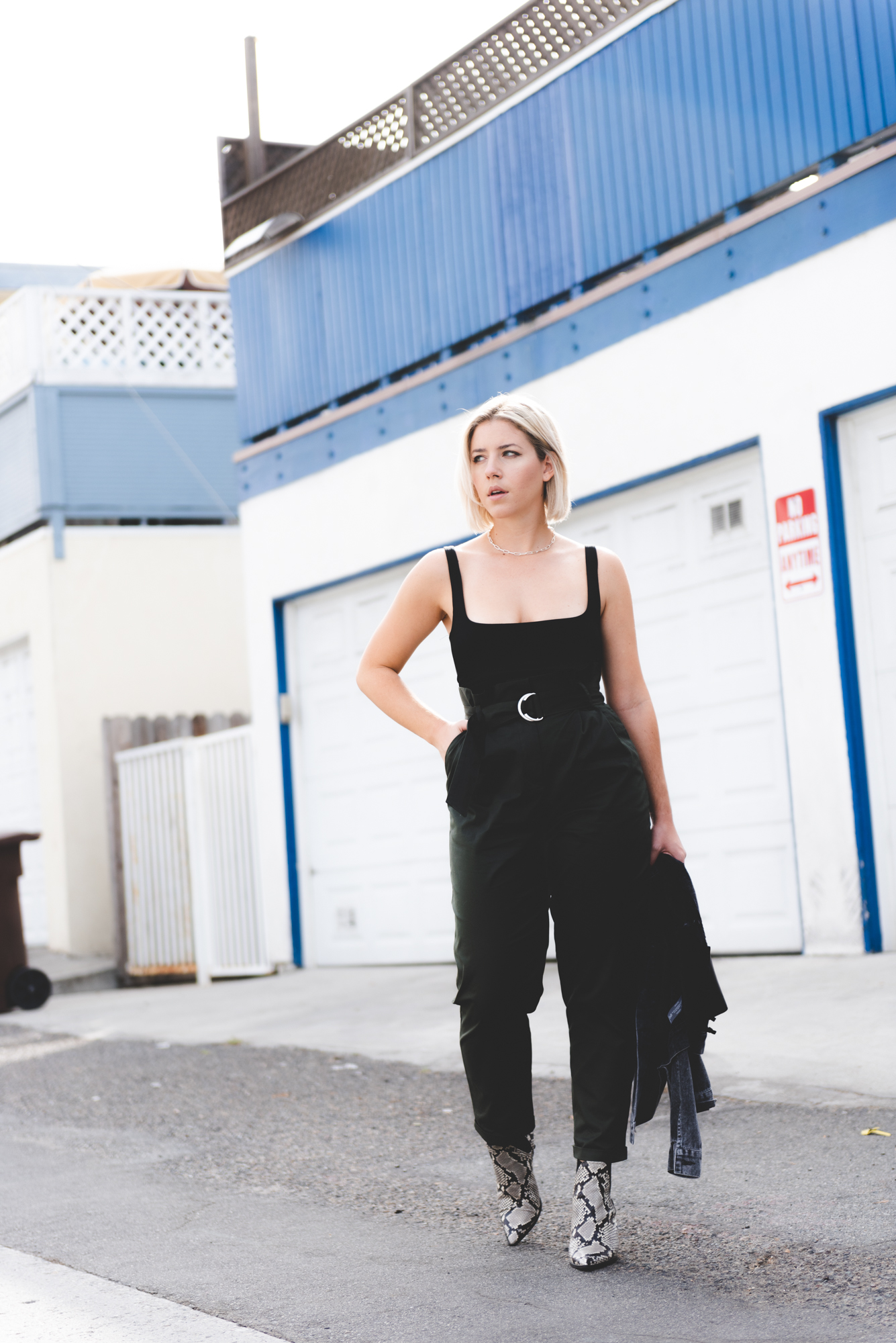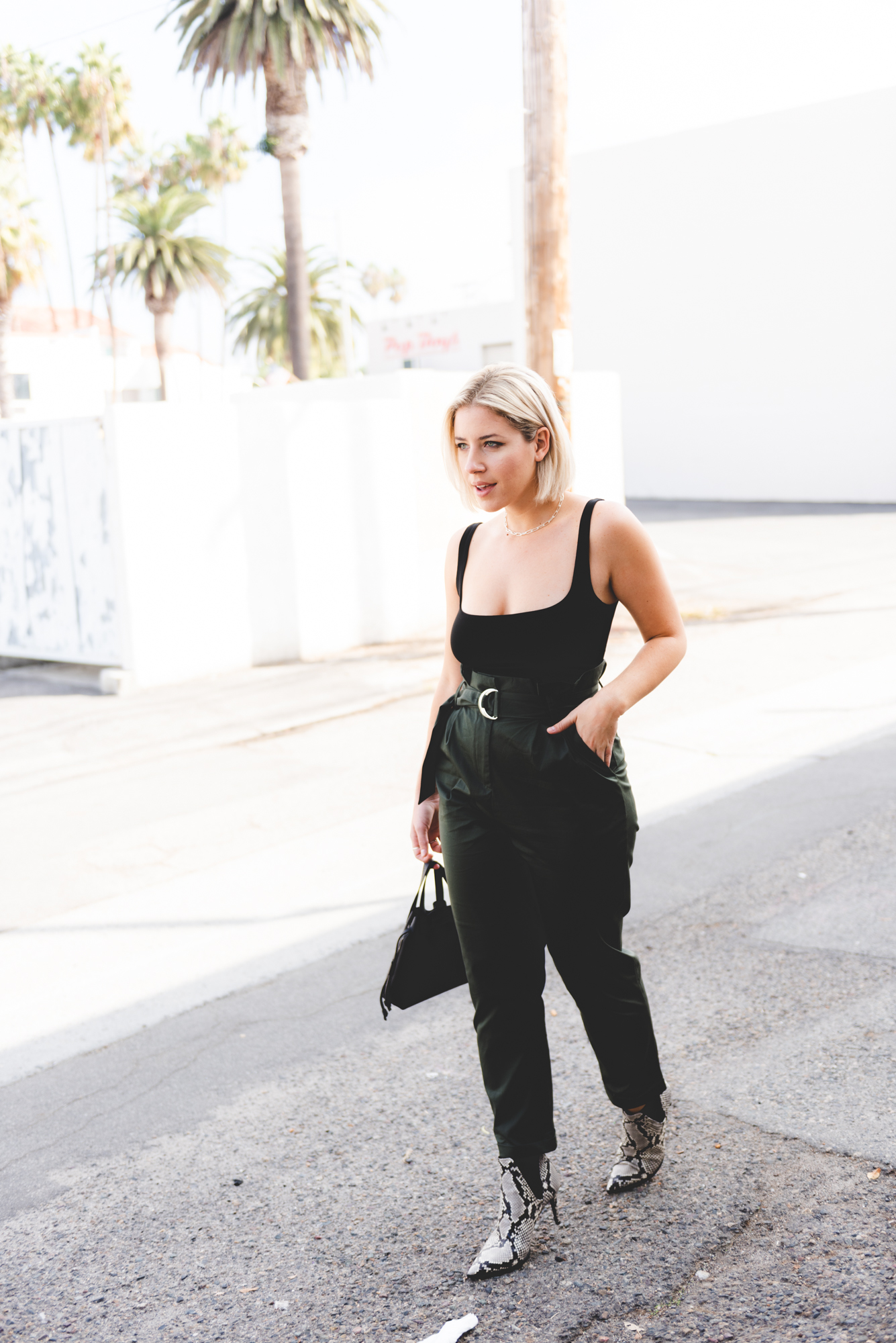 Bomber Jacket
A wide selection of jackets and coats is not something most Southern California babes have. We simply just don't need that many with our mild climate. But that's not to say we don't need a few great ones. If you're looking for a new fall favorite this year, I'm loving this bomber jacket. It's a great color to pair back to the rest of your closet. Plus it's totally transitional, because the shearling collar is removable!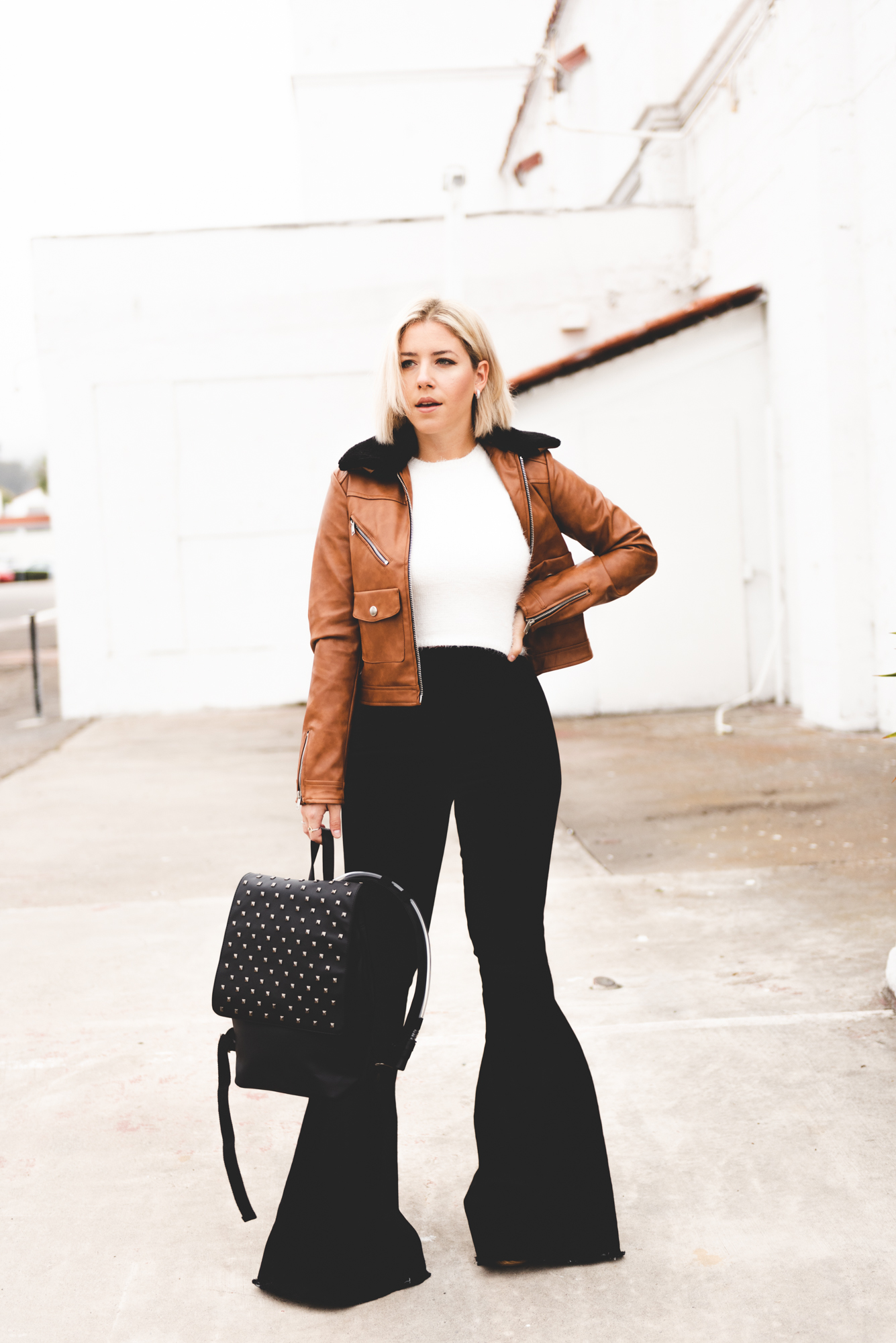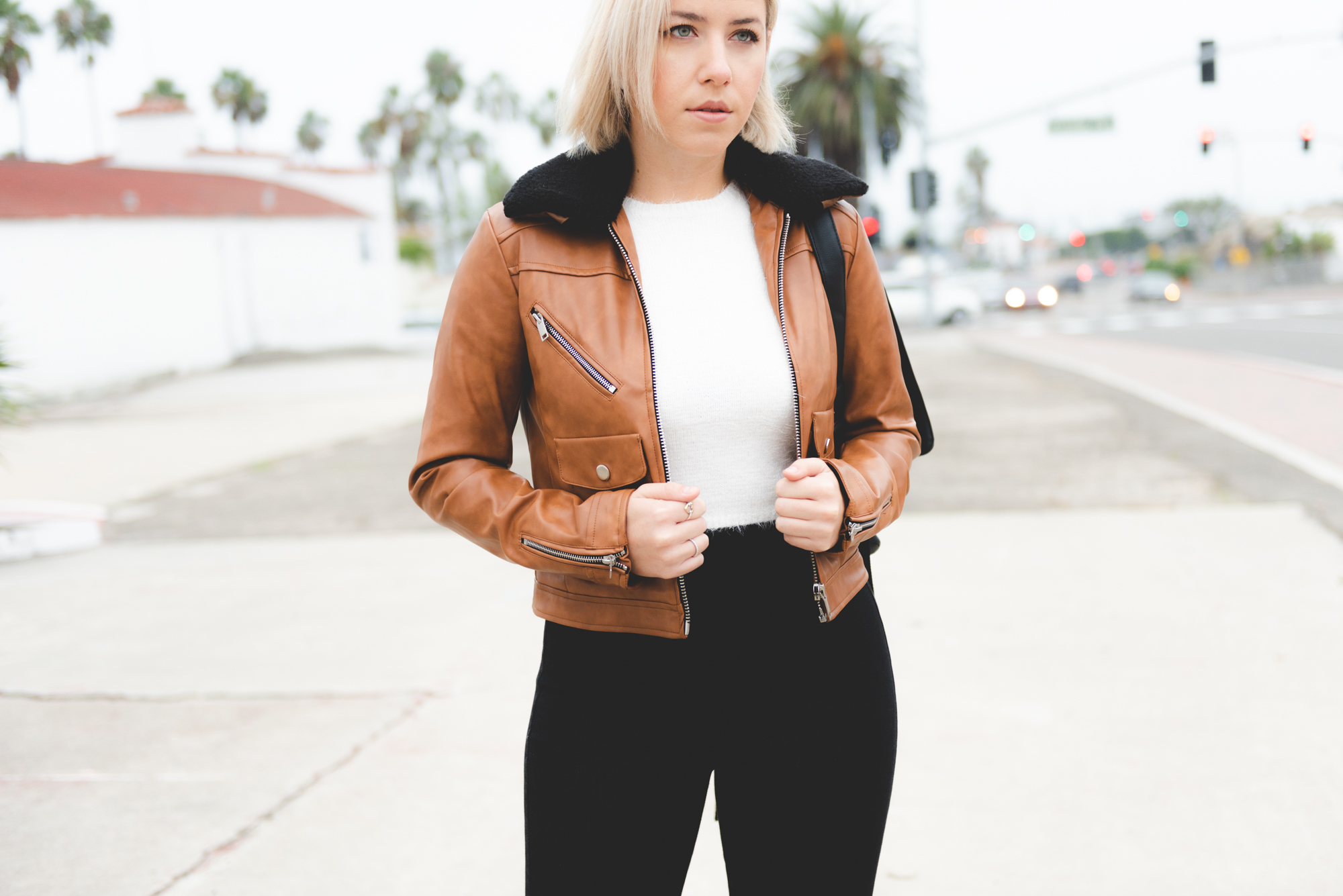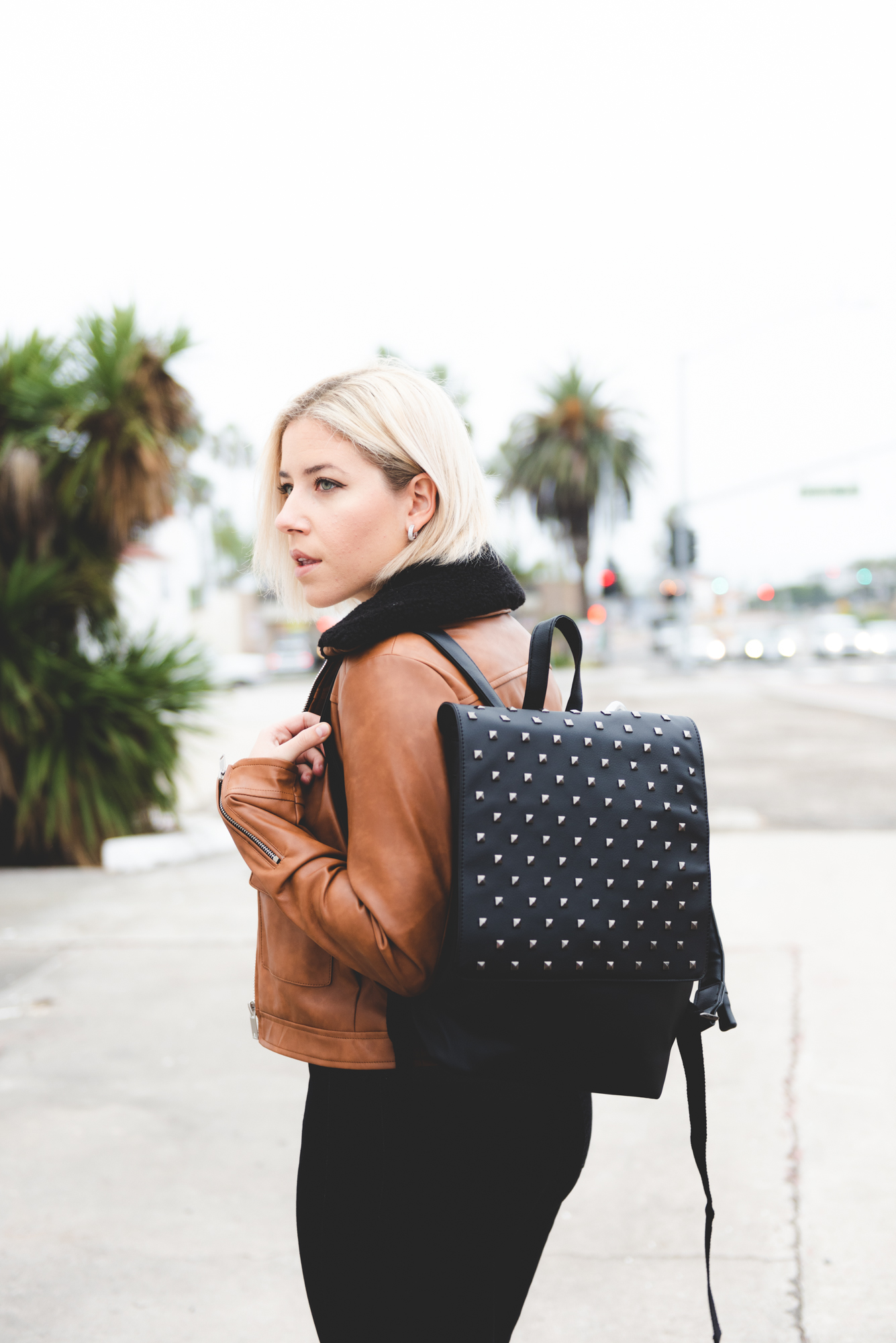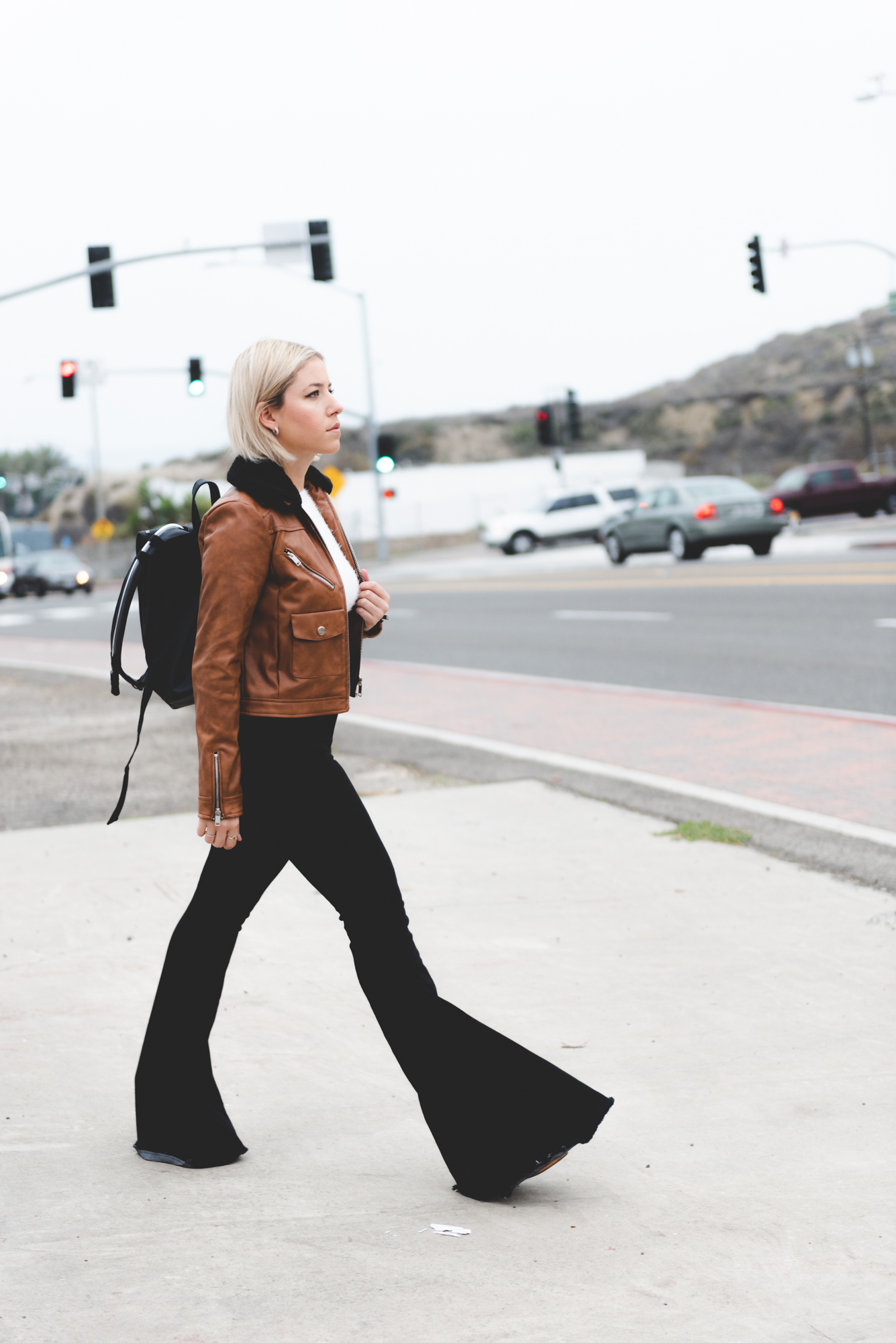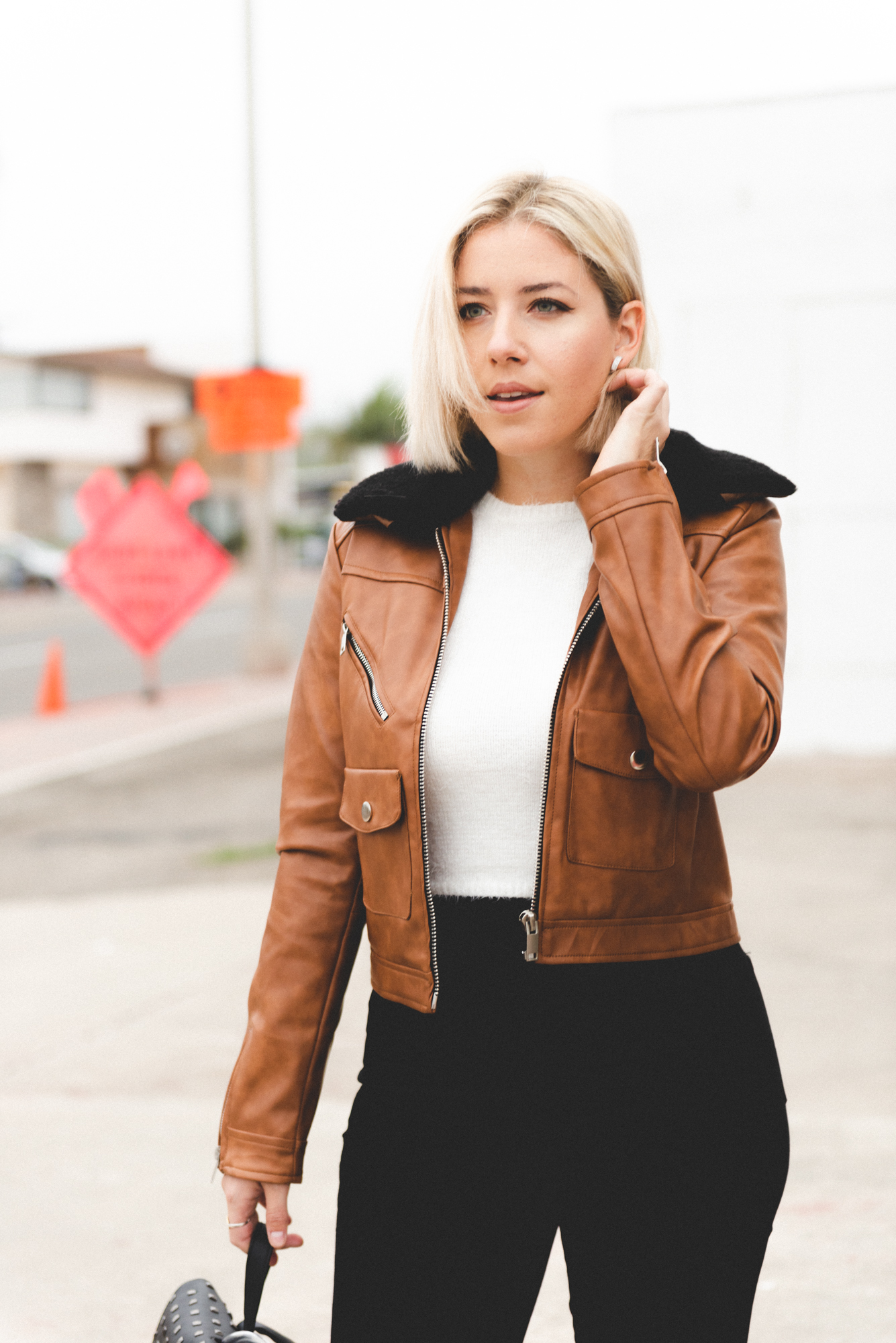 Leopard Print
I can't talk about Fall Favorites without mentioning arguably the hottest trend of the season, leopard print. Tops, bottoms, dresses, shoes; you name it, it comes in one form of leopard print or another. And I don't know about you but I've definitely started a collection. This leopard/cheetah print open back, crop should be at the top of your fall must have list.