Mix & Match Street Style
Getting that cool girl, street style edge is all about mixing and matching textures, styles and seasons. We've put together 6 street style looks that mix and match high and low, new and vintage, and trend and traditional.
Texture & Details
I've got to say this is pretty much my uniform. One can never go wrong with a great jacket, cool jeans, booties, and tee. But it's the details and texture that will have your look a cut above the rest.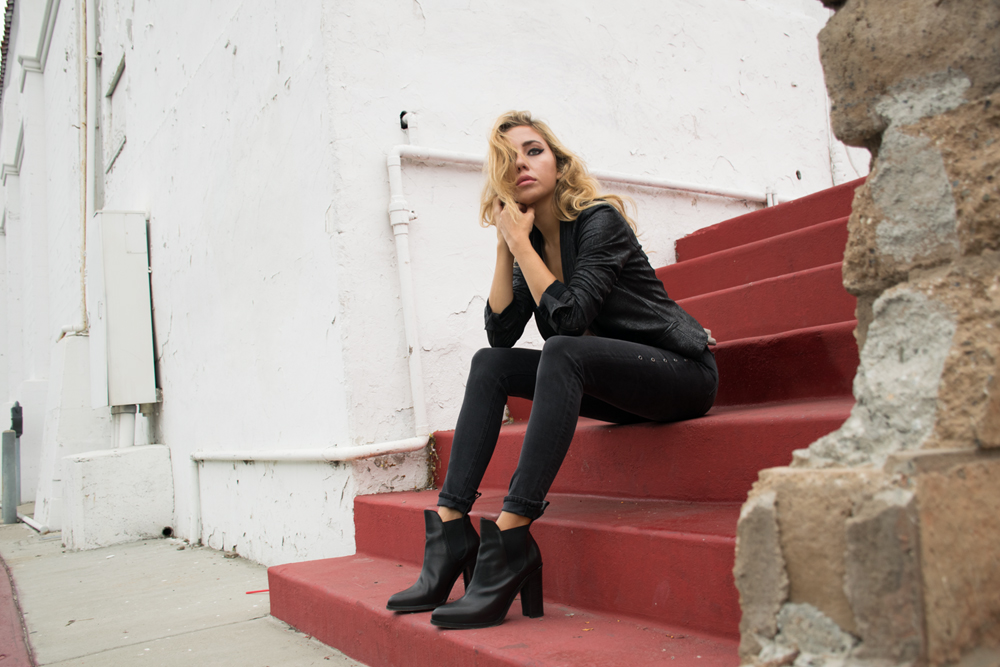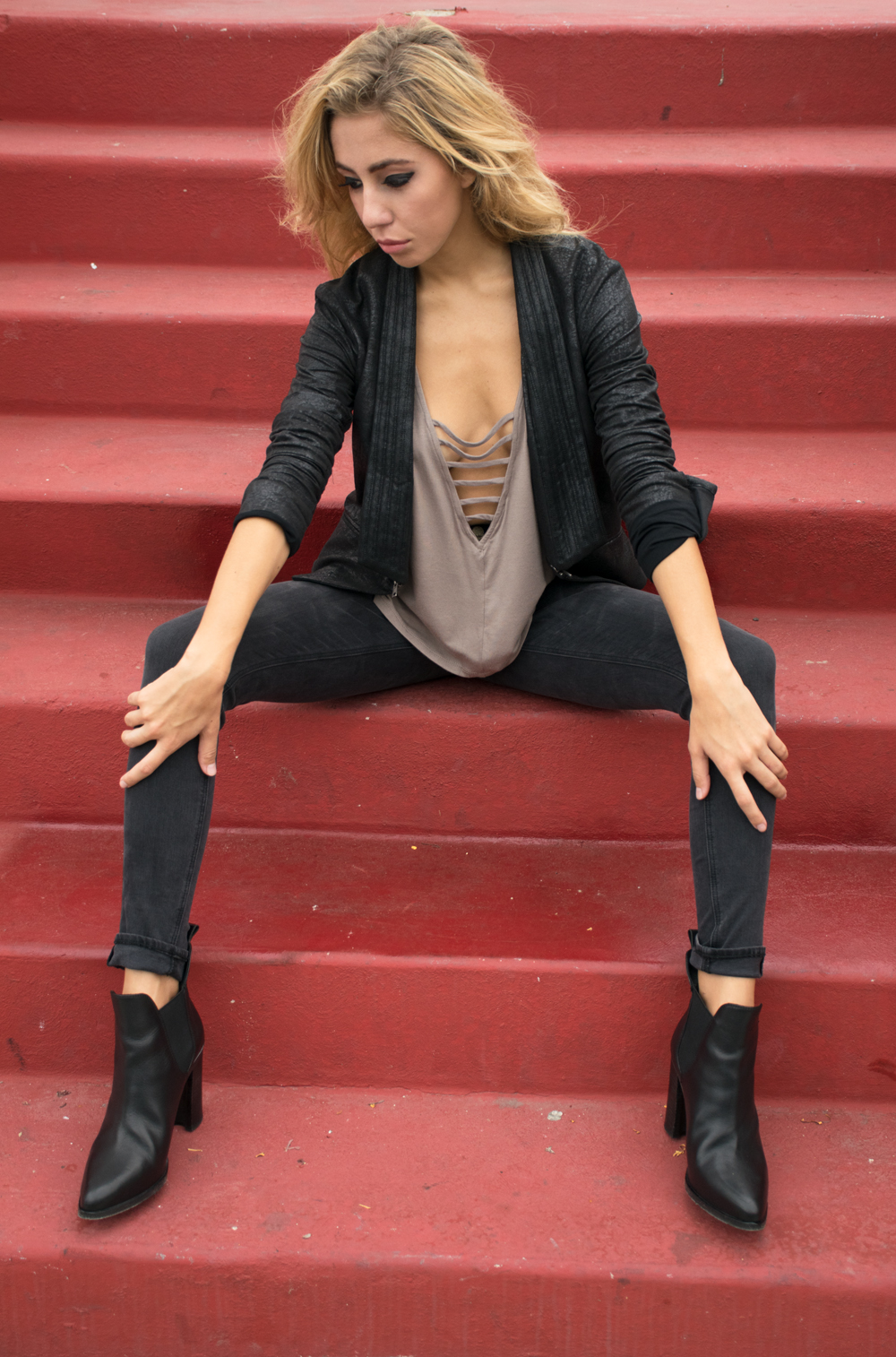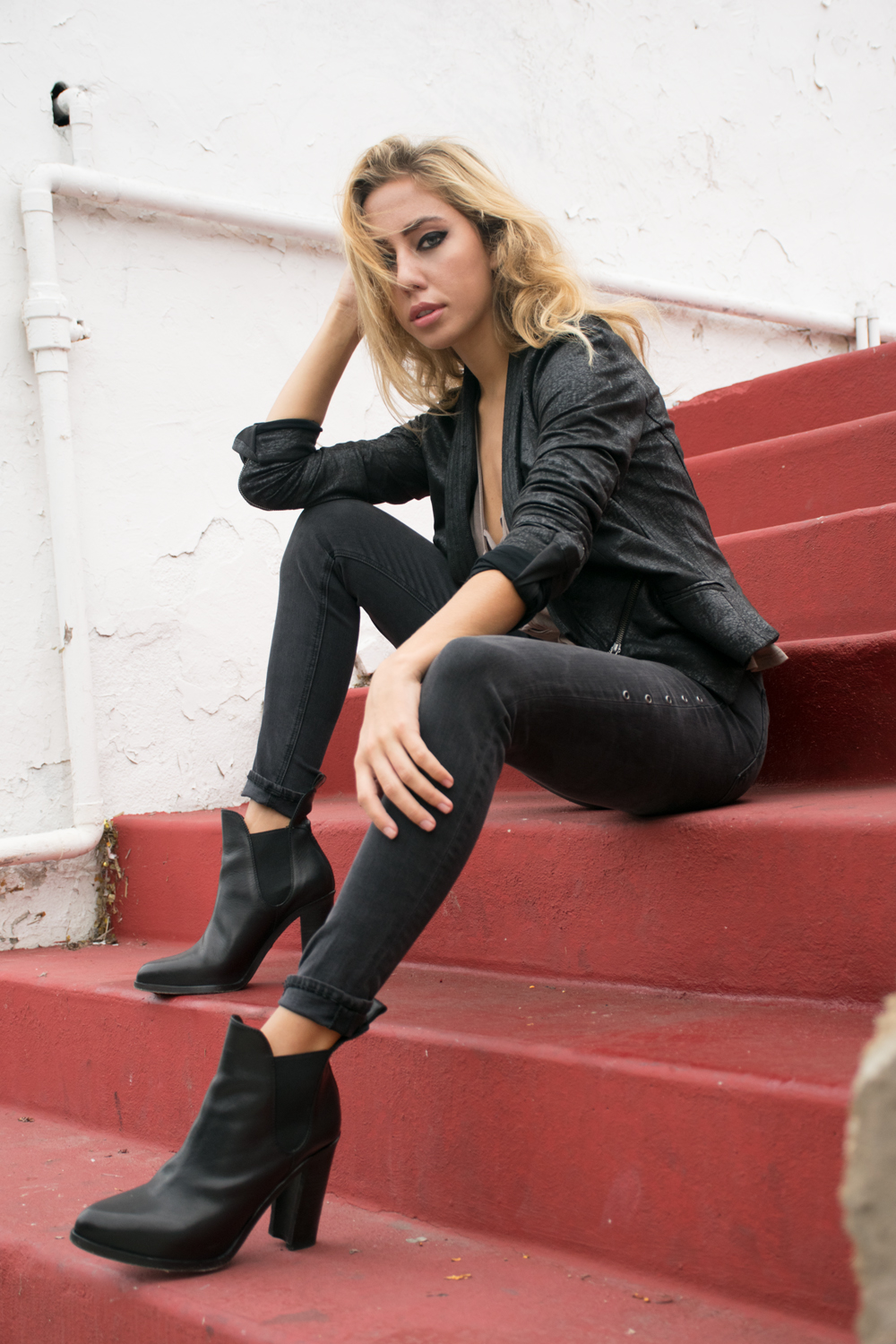 Top: Lucy Love from Blue Eyed Girl-Laguna Beach// Jacket: Sw3 Bespoke// Jeans: McGuire Denim both from Red Fox-CDM// Booties: Rag & Bone
Changing Seasons
Southern California "seasons" are so mild that we can easily mix warm weather clothing and cool weather clothing for style that is uniquely SoCal. The whole team is obsessed with this sweater. It's beginning to cool down a bit, for how long no body knows, but if you can sneak a sweater in, do it-even with your shorts.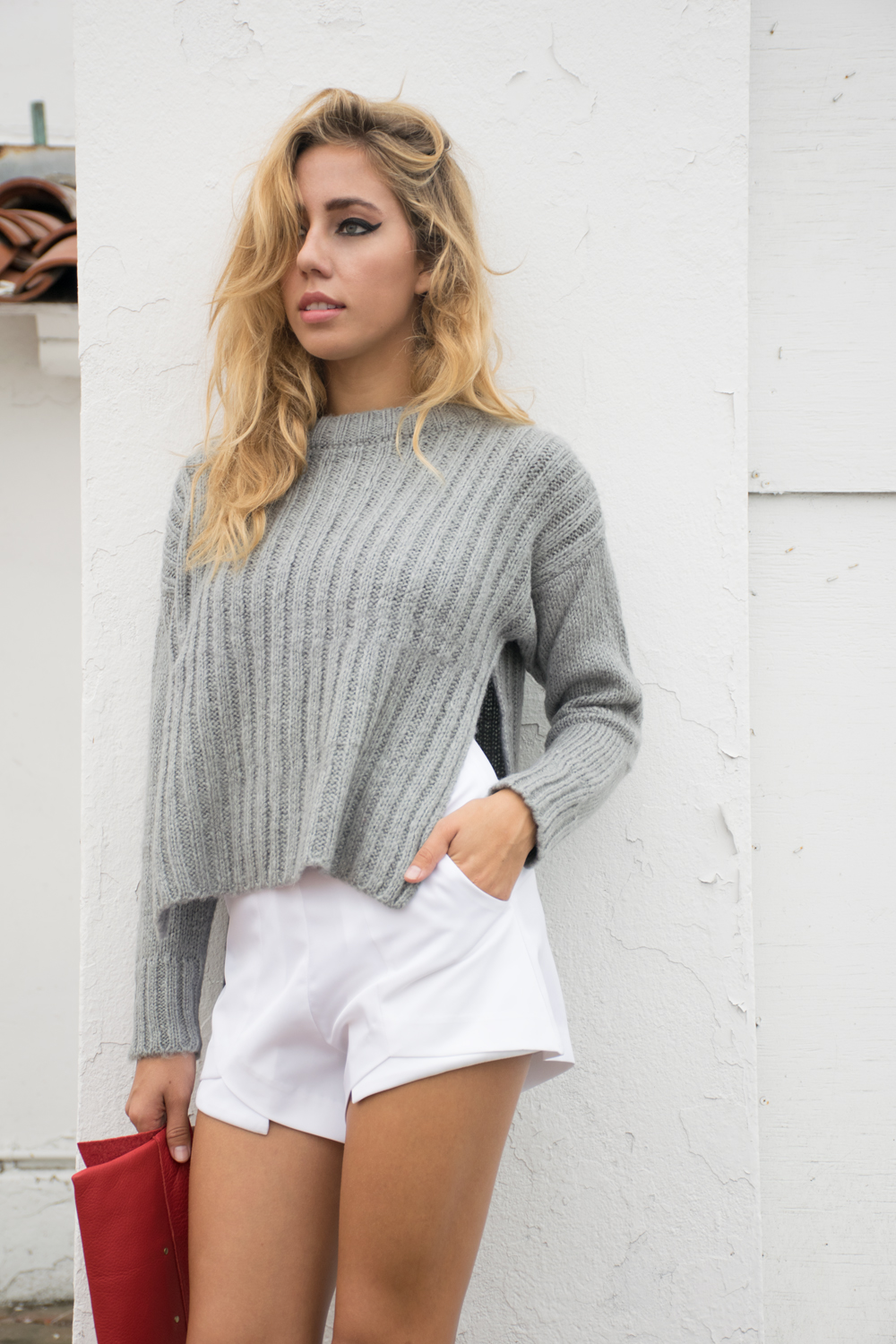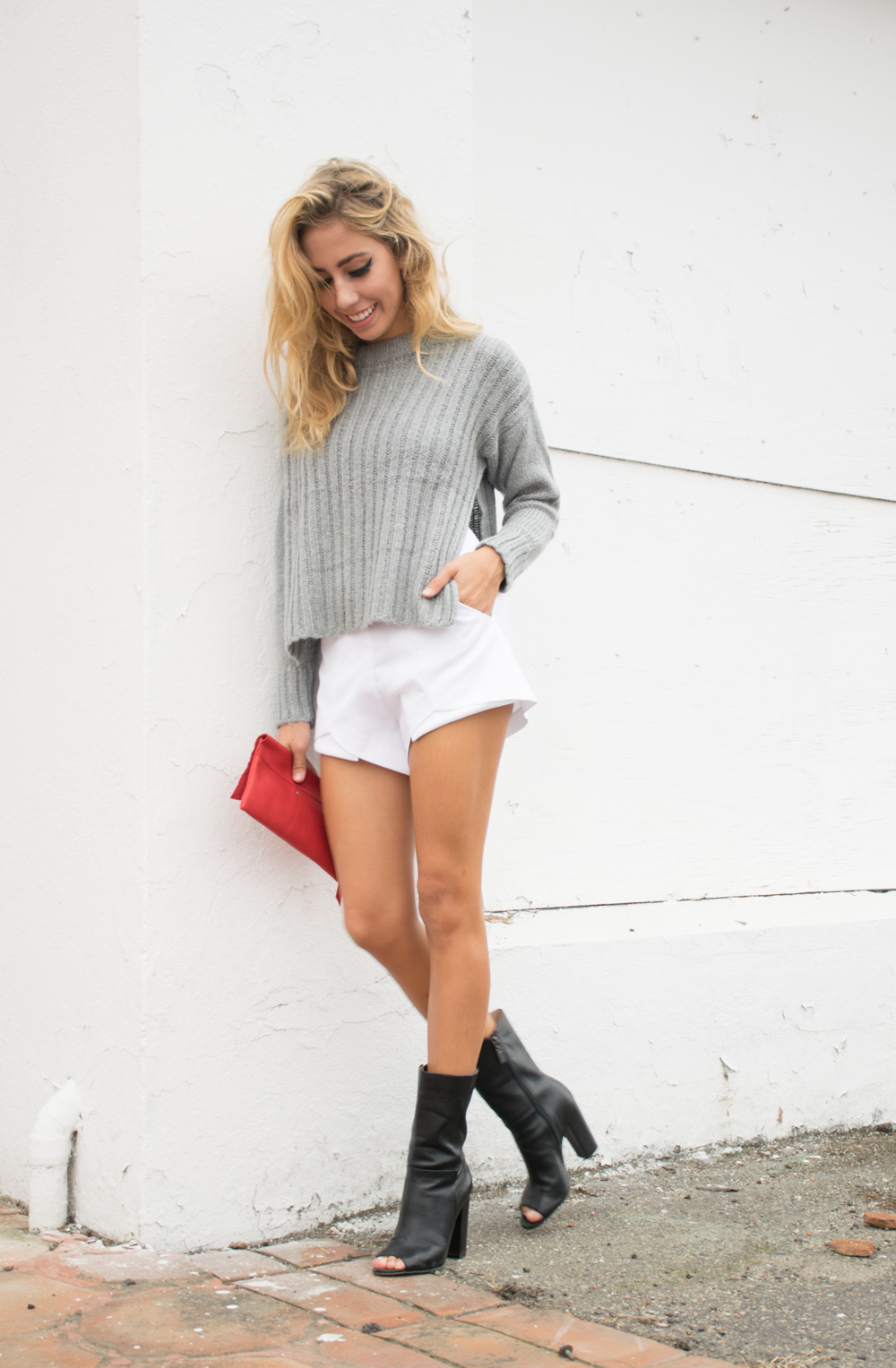 Sweater: MLM// Bralette: Alo // Shorts: Blesse'd are the Meek all from Red Fox-CDM// Clutch: Molly G Handbags  also available at Red Fox-CDM
Trend & Traditional
I'm a sucker for a few things, and right now one of my faves is fringe. Rocking this trend can be a bit tricky. However, there are so many inspirational looks you can find on all your favorite fashion sites, including this one. I'm loving the idea of trend and traditional. We paired this boho fringe top with vintage trousers to give both an unexpected update.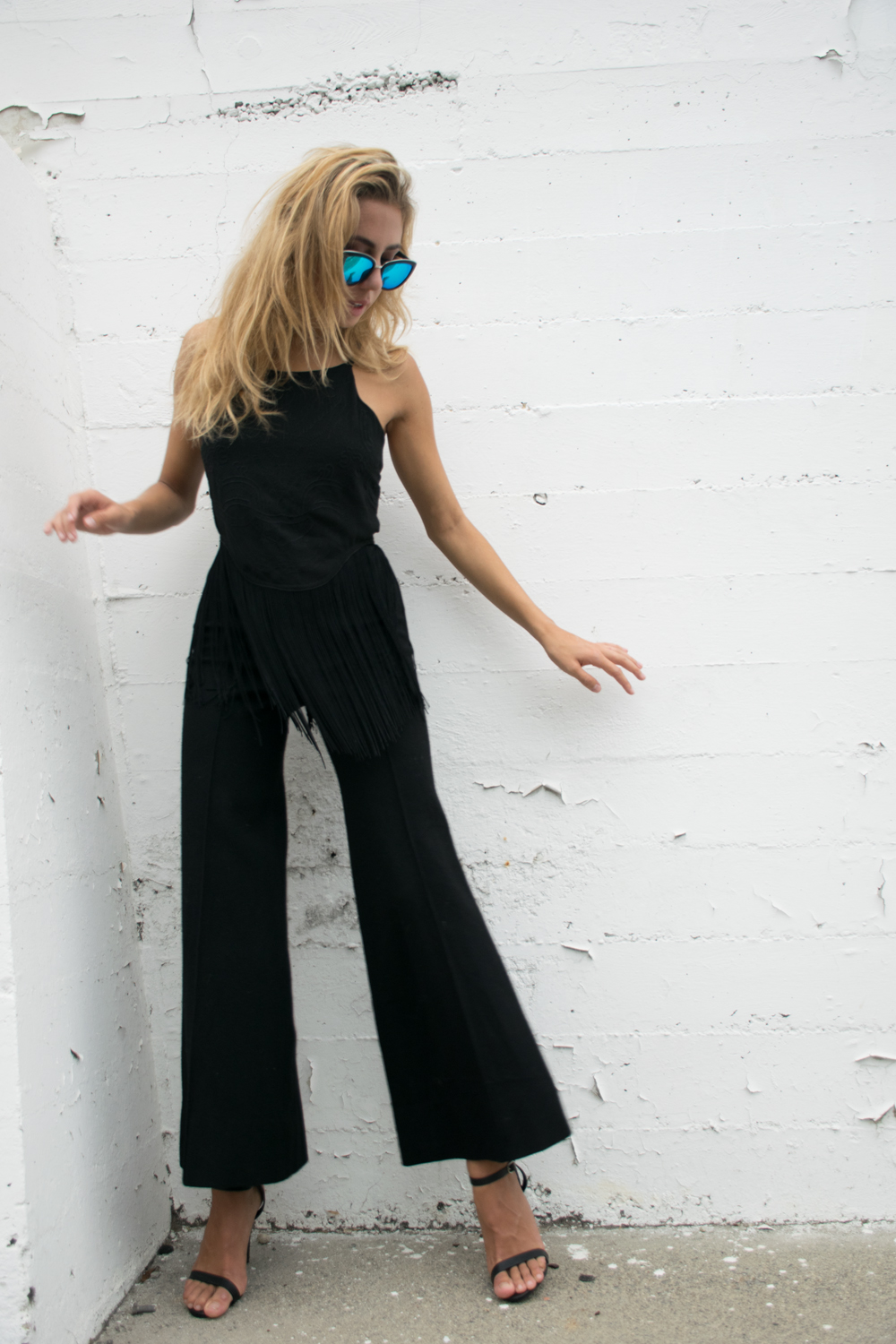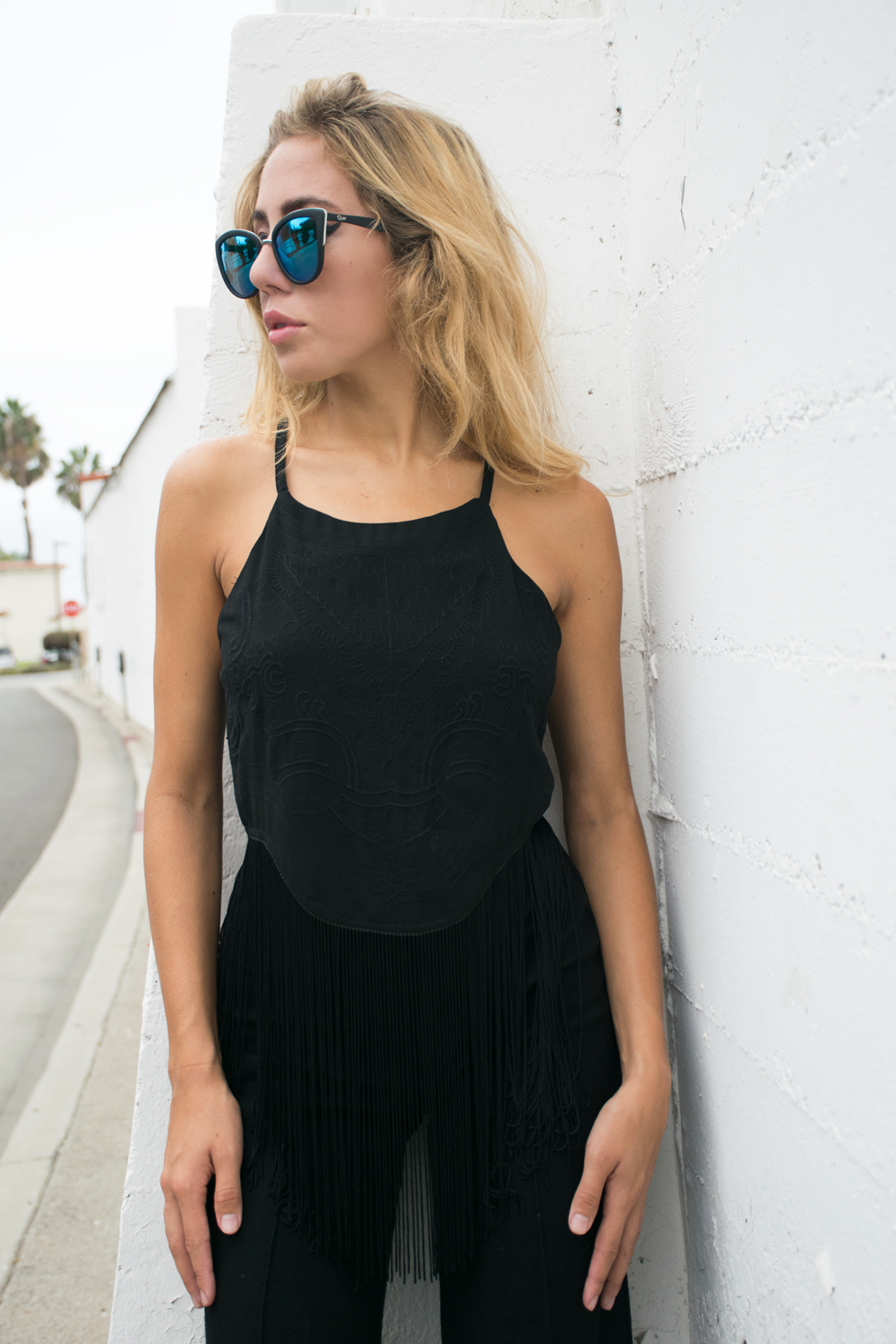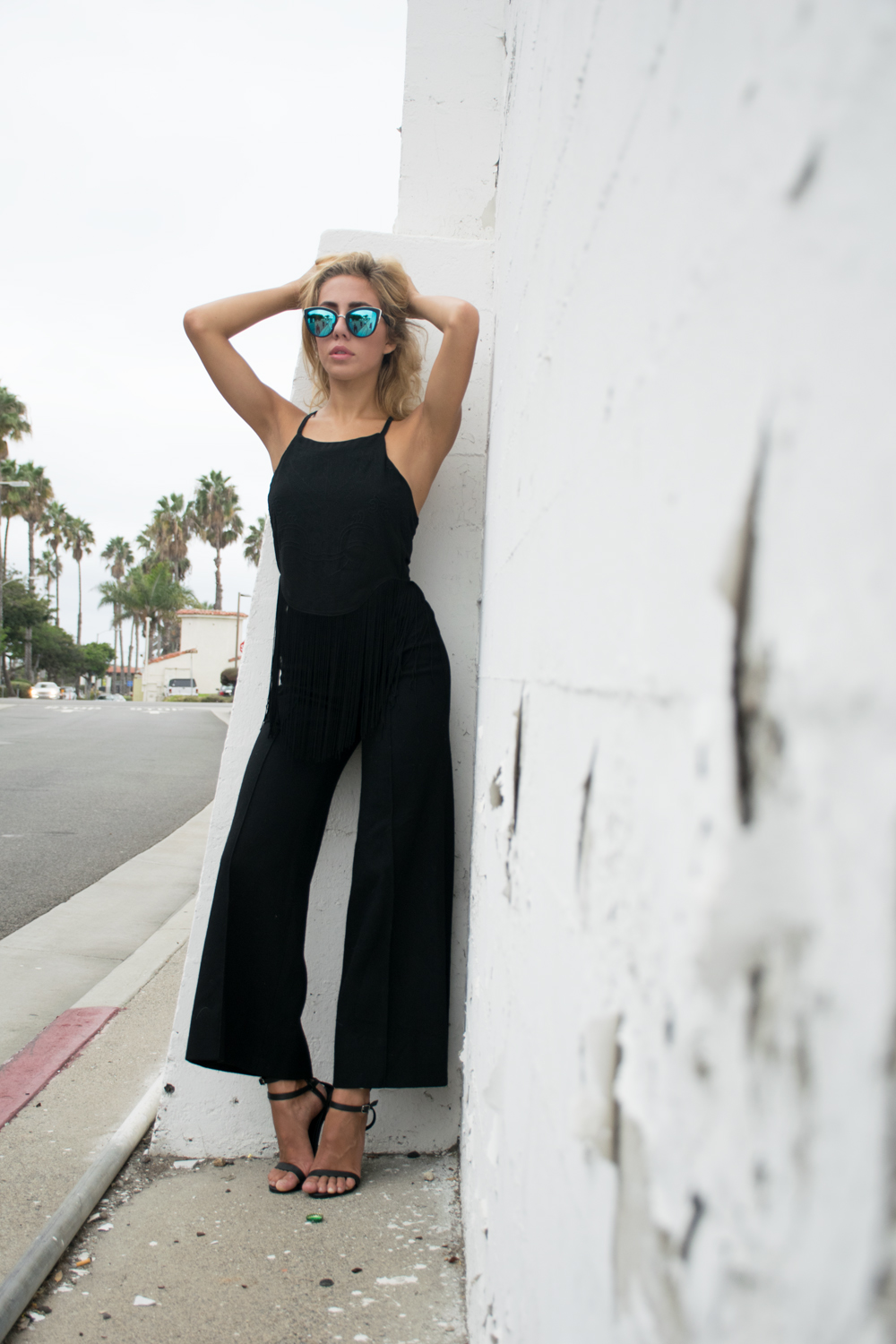 Vintage Trousers: Lost Generation// Top: Paper Crane from Lost Generation// Sunglasses: QUAY Australia
Mixed Materials
This Bailey 44 Dress is SoCal fall season perfection. A little silk, wool, and leather in just the right doses to give a fall vibe while keeping us cool.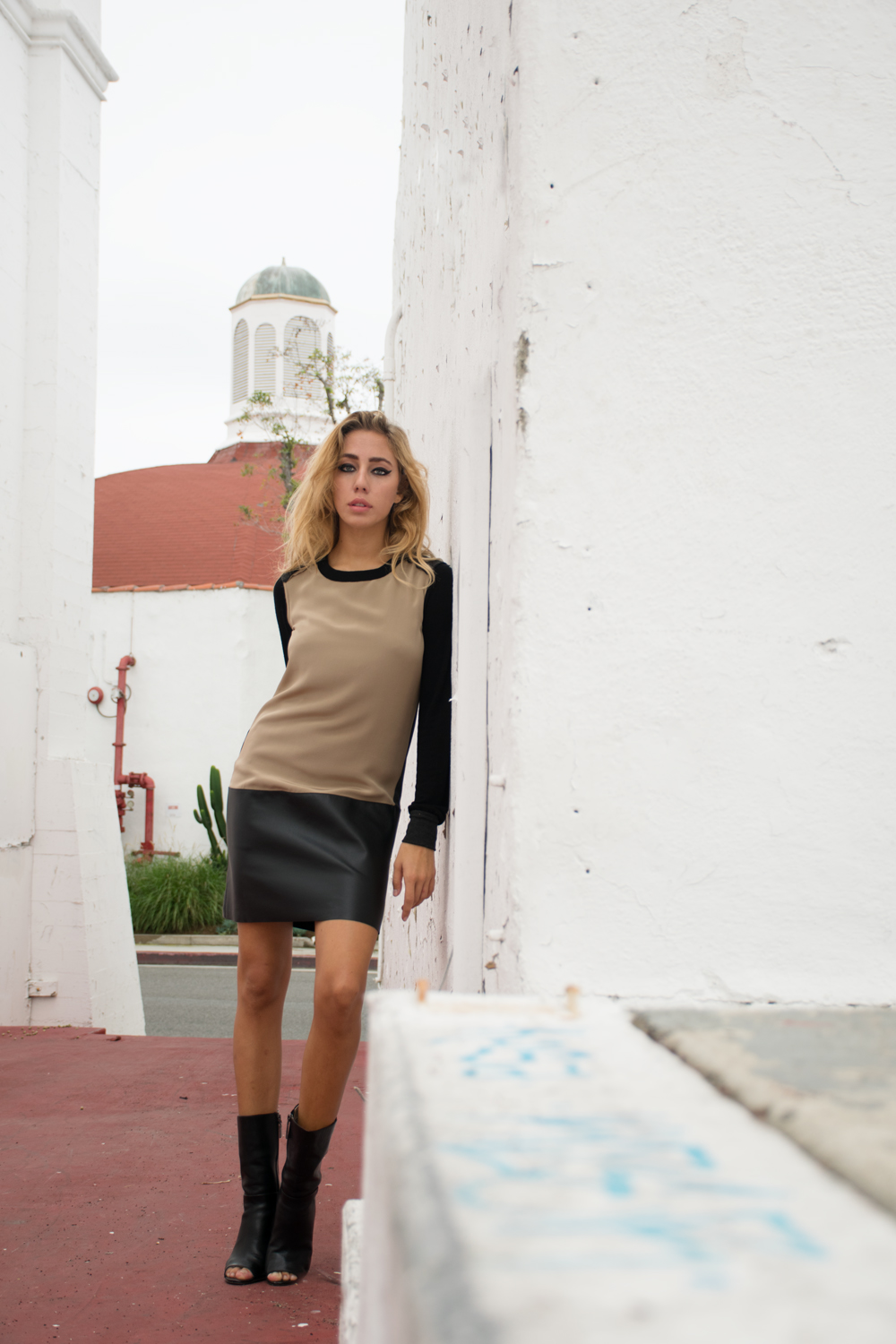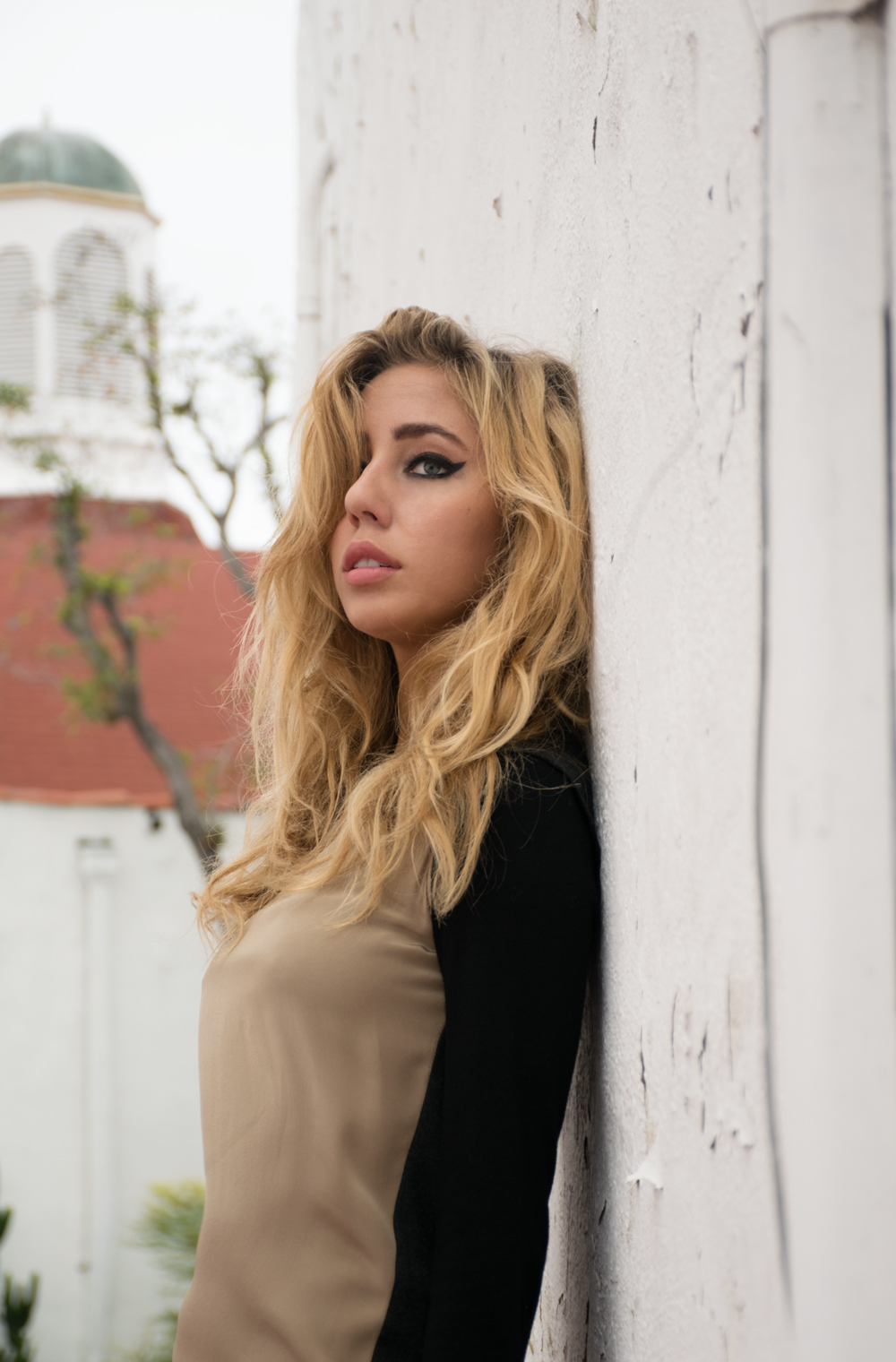 Dress: Bailey 44 from Blue Eyed Girl-Laguna Beach
Cutouts & Harem Pants
The simplest way to give your look a fall vibe is to pair it back to a pair of booties. We paired this cut-out, tie-back top with harem pants and booties. Nothing says cool girl like rocking something you don't see on everyone else.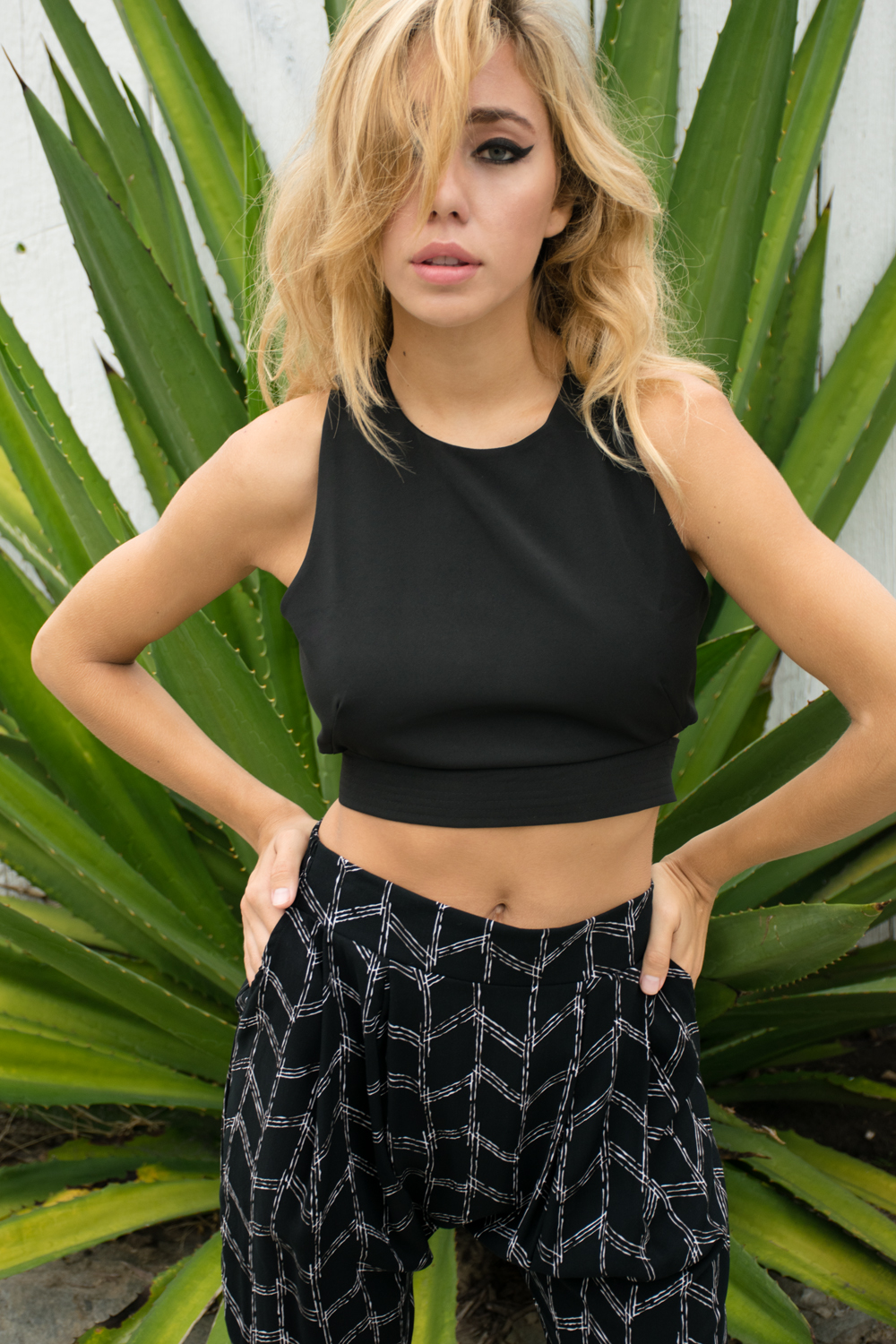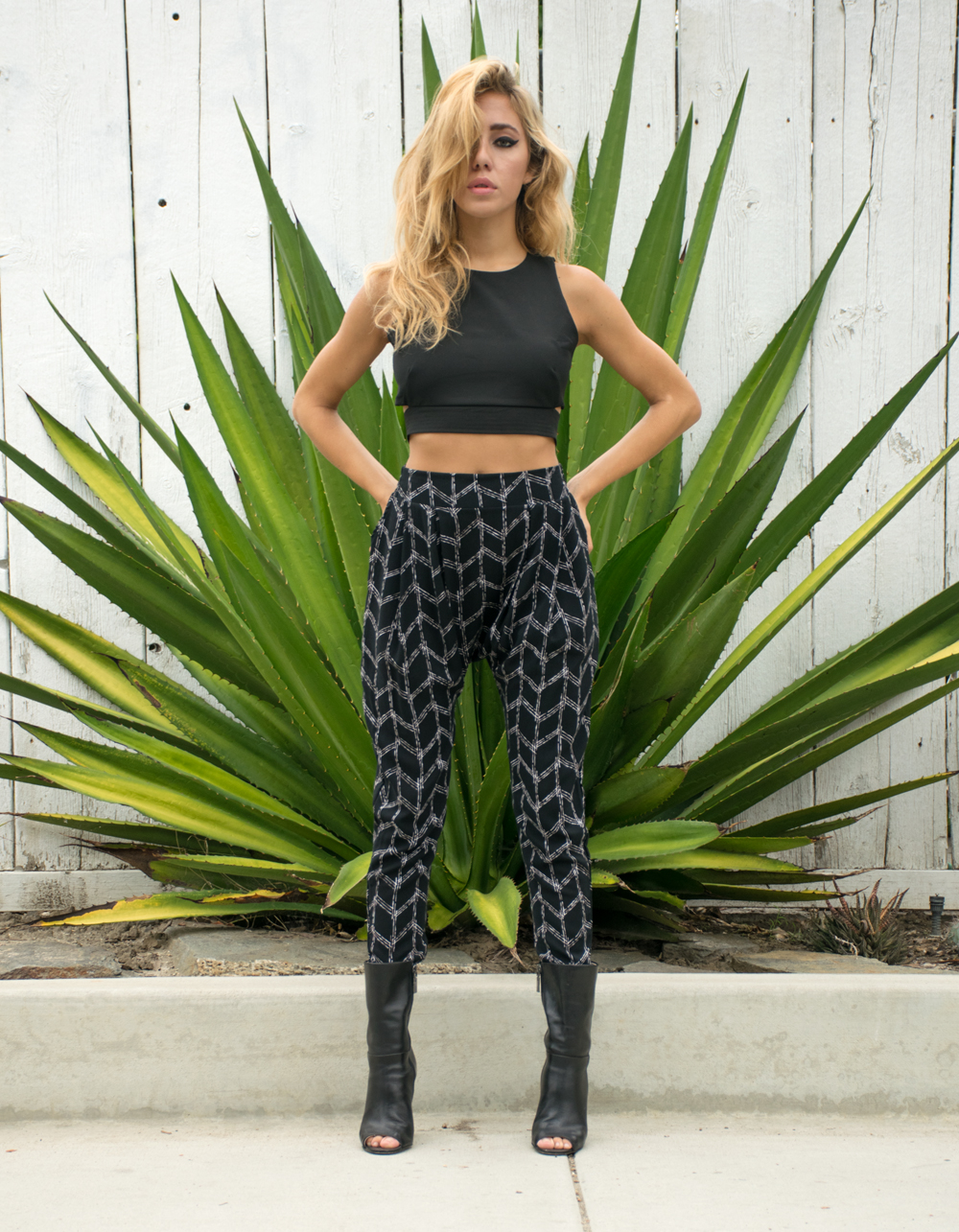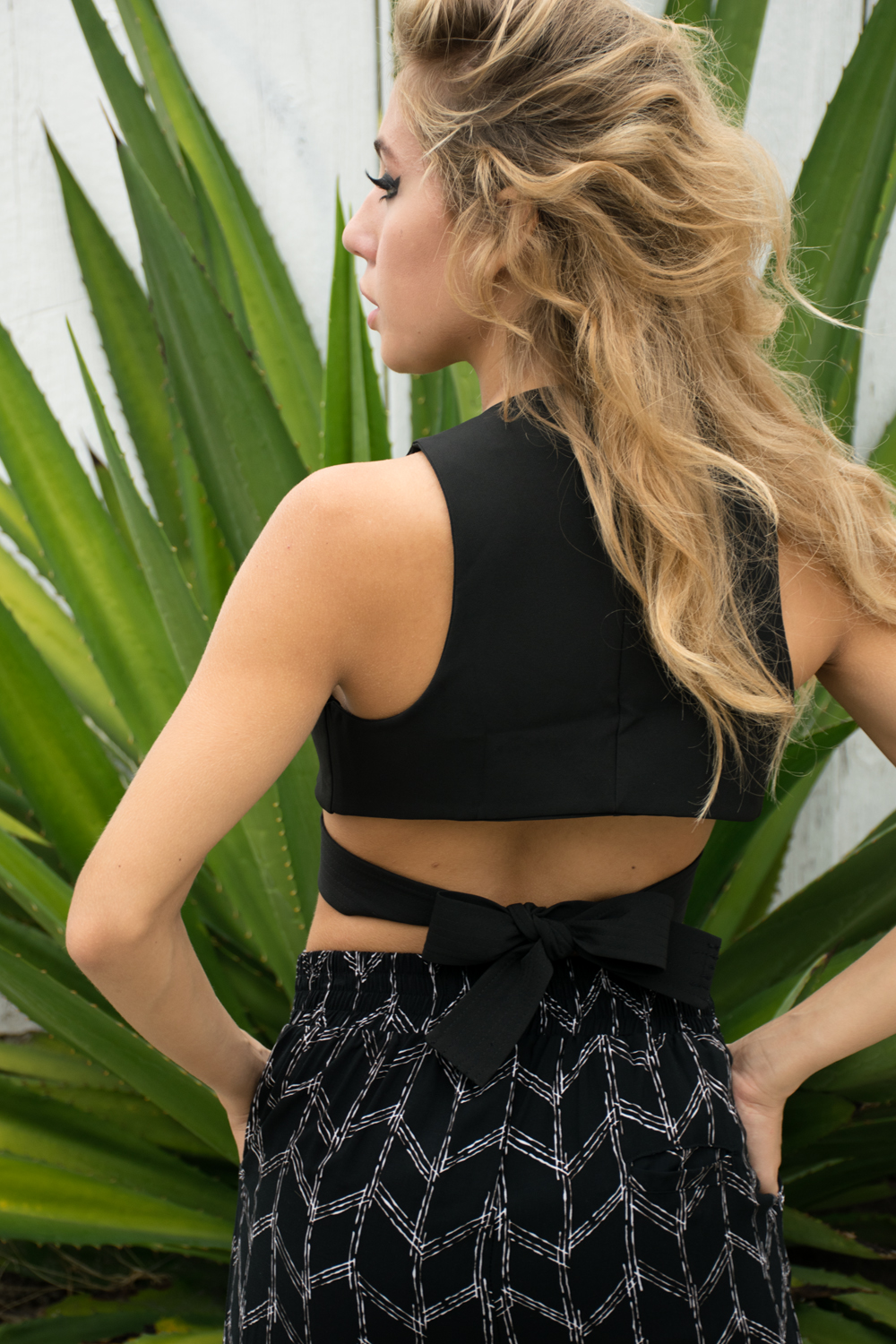 Top: Madison Square from Lost Generation// Pants: Craft & Commerce from Red Fox-CDM
Mix Prints & Textures
Mixing prints has been on the fashion radar for a few years. If you haven't tried this trend, it's time. One key element to making mixed prints work is adding a solid piece to bring the whole look together. By simply adding black heels and a black vest we given this seemingly quirky look a chic vibe.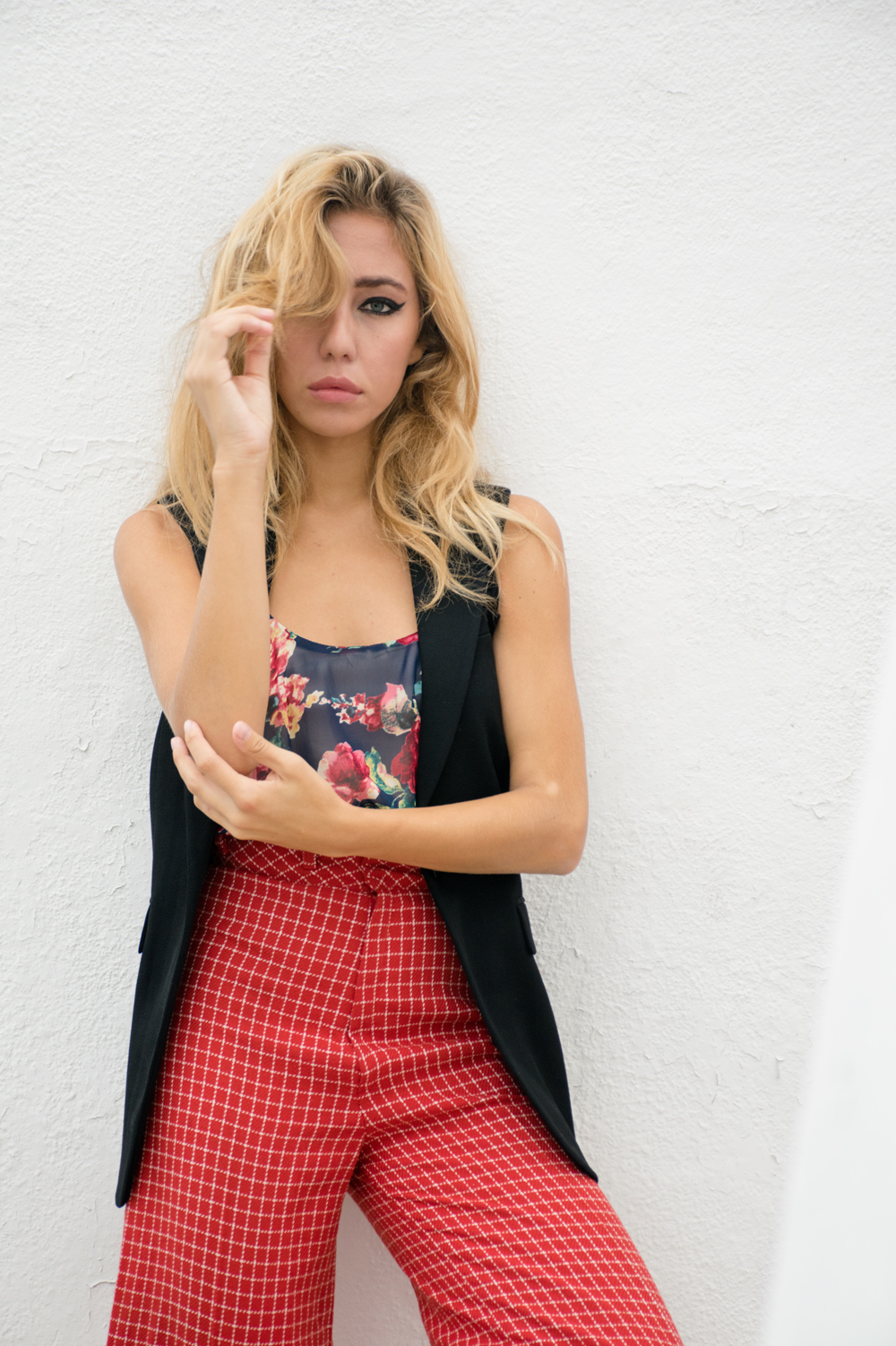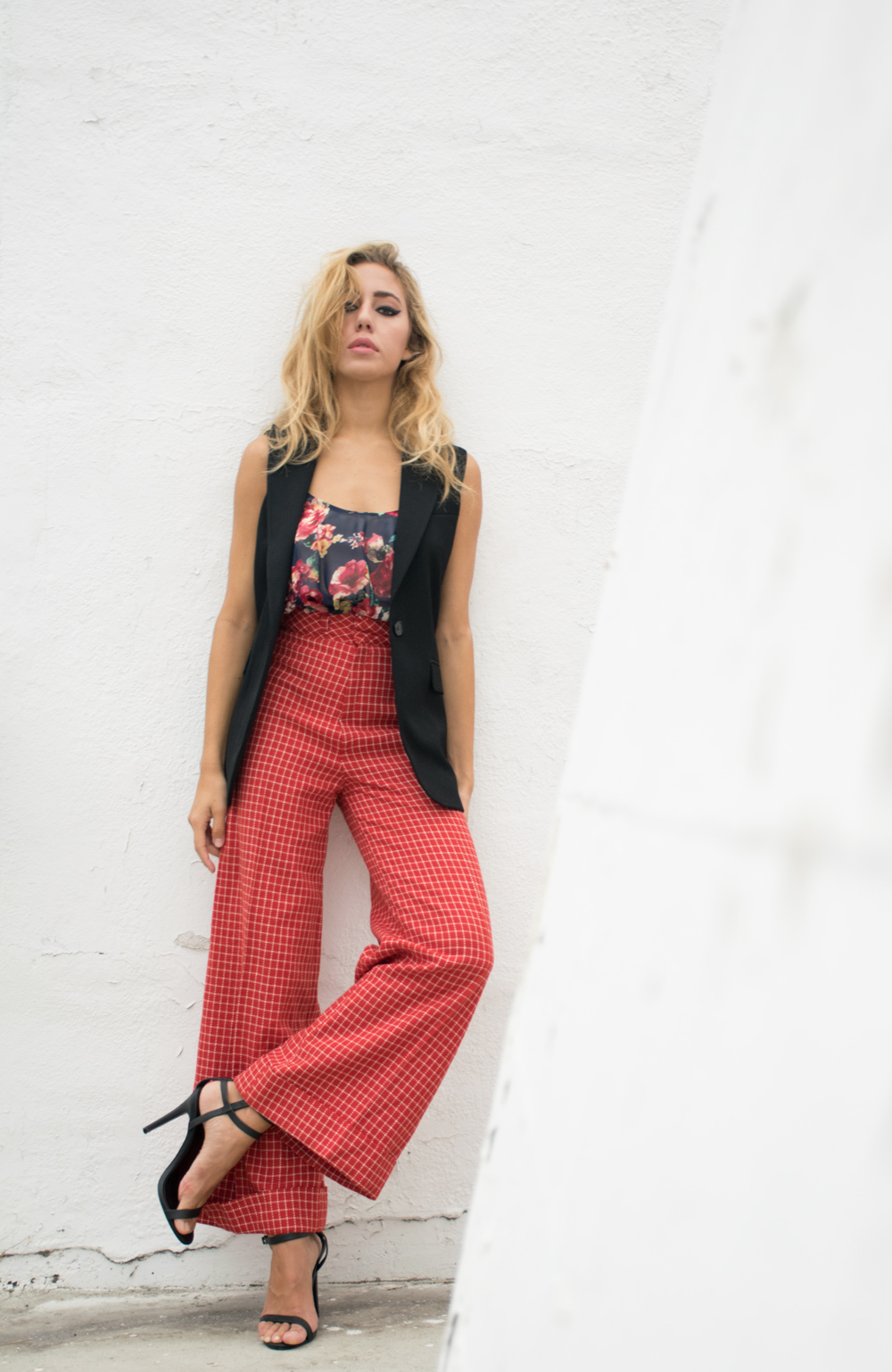 Floral Tank: Audrey// Vintage Trousers both Lost Generation// Vest: Theory
Model: Summer Betti// HMU: Nicci Gaona// Stylist: Kirby Morris// Photography & Creative Direction: Rachael Dickens// Location Manager: Natalie Dickens