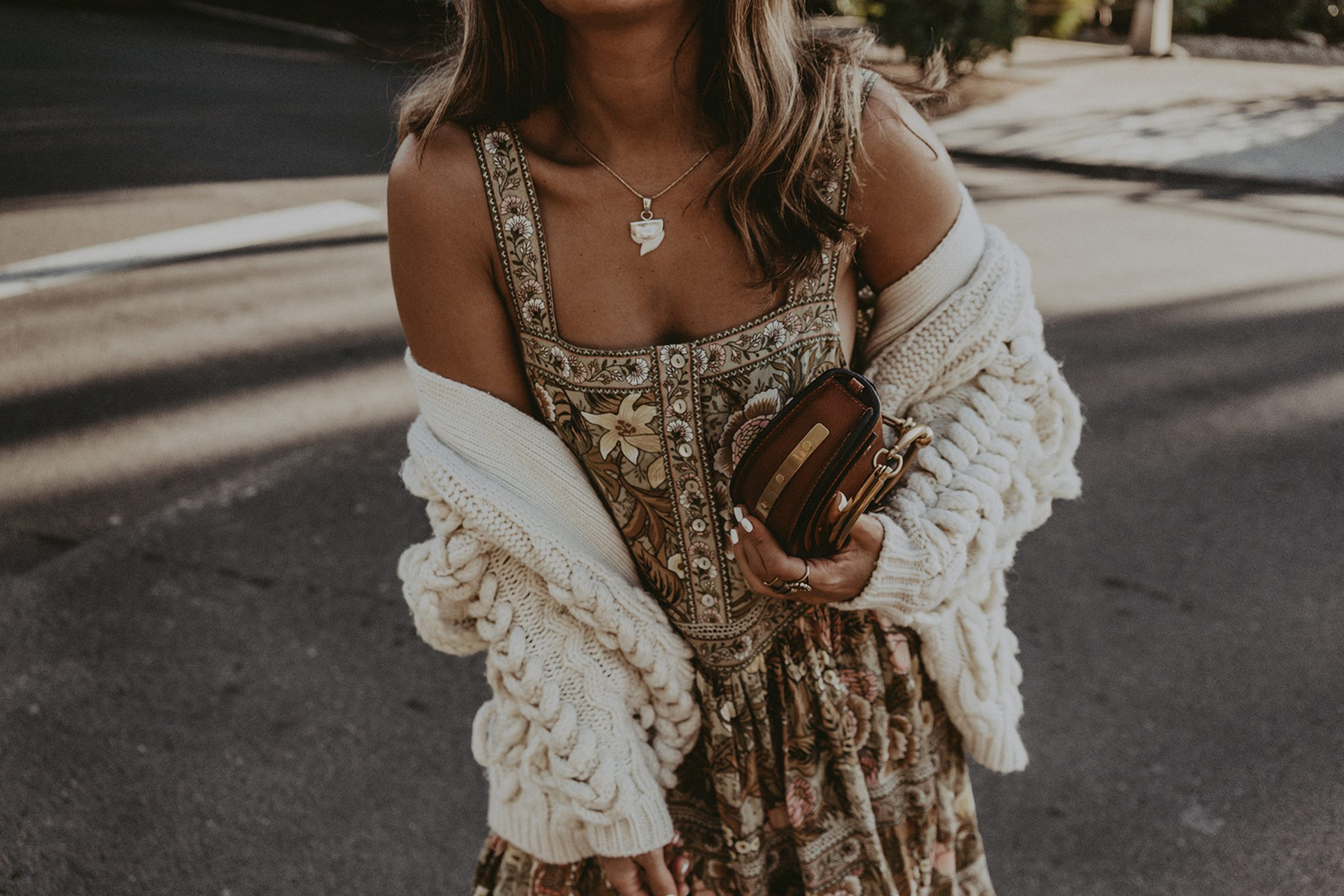 Outfit Ideas from Inspo to Real Life
Everyday Style
One of my favorite fashion influencers to follow is Collage Vintage. With her effortless cool girl, everyday style and travel photo diaries I cannot get enough. You'll never know what country she'll be in on any given day. And I love going on her social media adventures.
For me I like to follow fashion influences with real world, everyday style that I can actually wear. When it comes to "copying" an inspiration look, the most important thing to remember is that the looks needs to be your own, not a direct copy. Not to say that copying a look directly is a bag thing, just most of us don't get designer clothes for free and paid to wear them. It's really about taking the essence of a look and/or the components and recreating the look with items you already have. Well, that's what I did anyway.
I had recently purchase a creamy oversized knit sweater like the one she's wearing. And when I saw this look in Collage Vintage it instantly inspired me to go through my summer dresses. Something old, something new sounds perfect for me. Mixing summer and winter and old and new is what we all need to do to get the most out of what we've purchased. Wearing something just once isn't cool for your pocket book, or the environment. So let's all try to get the most out of our everyday style.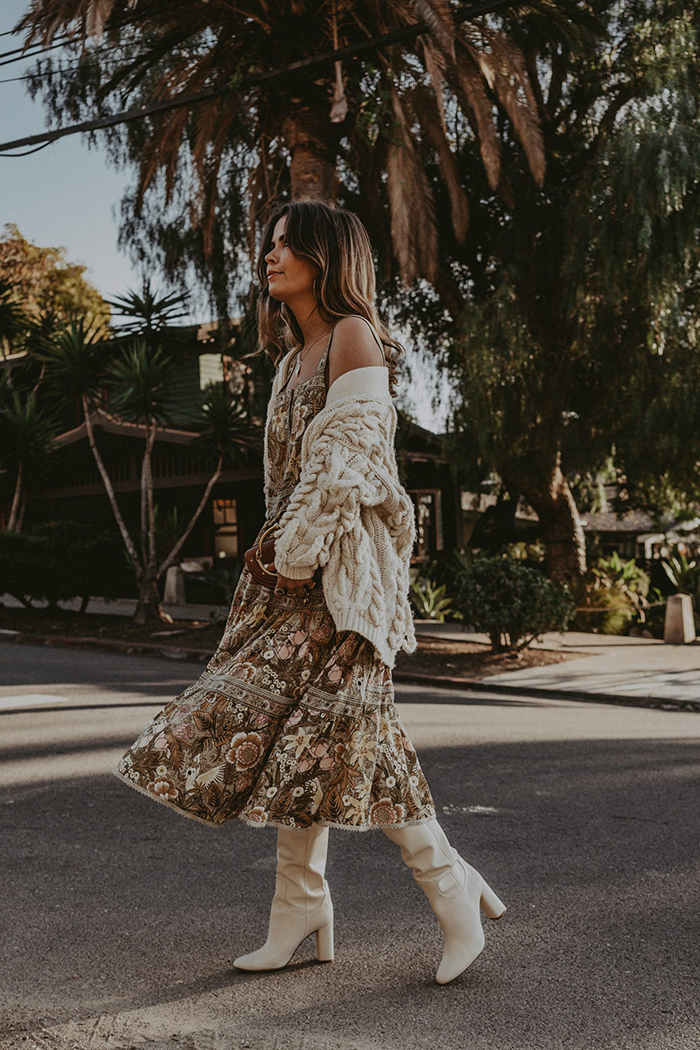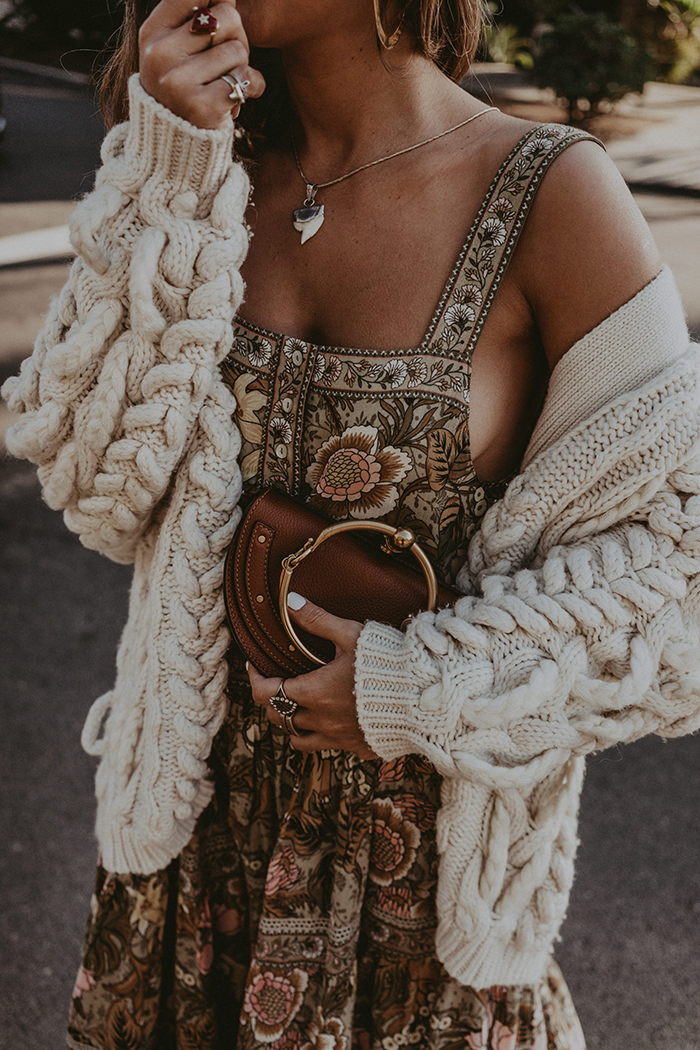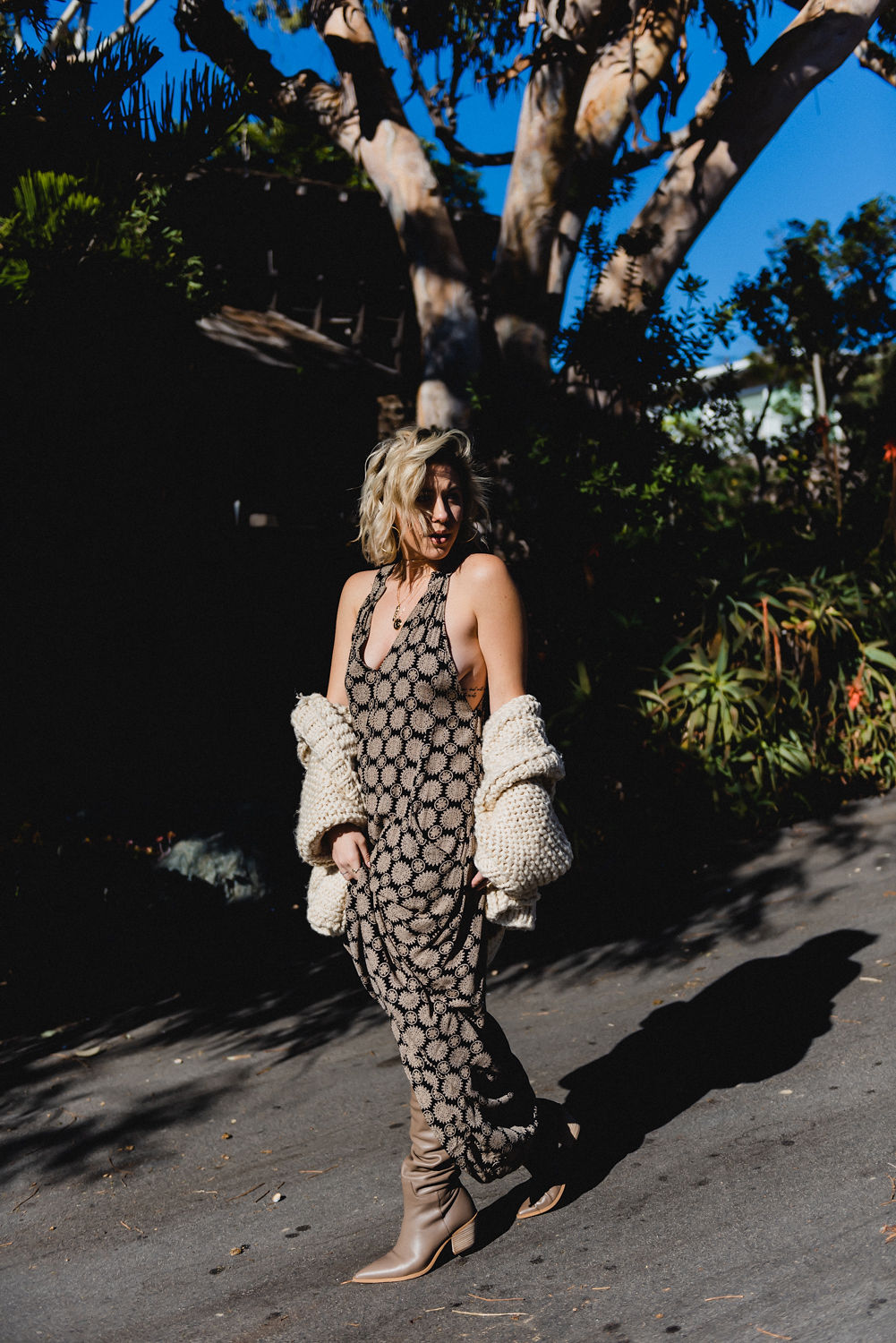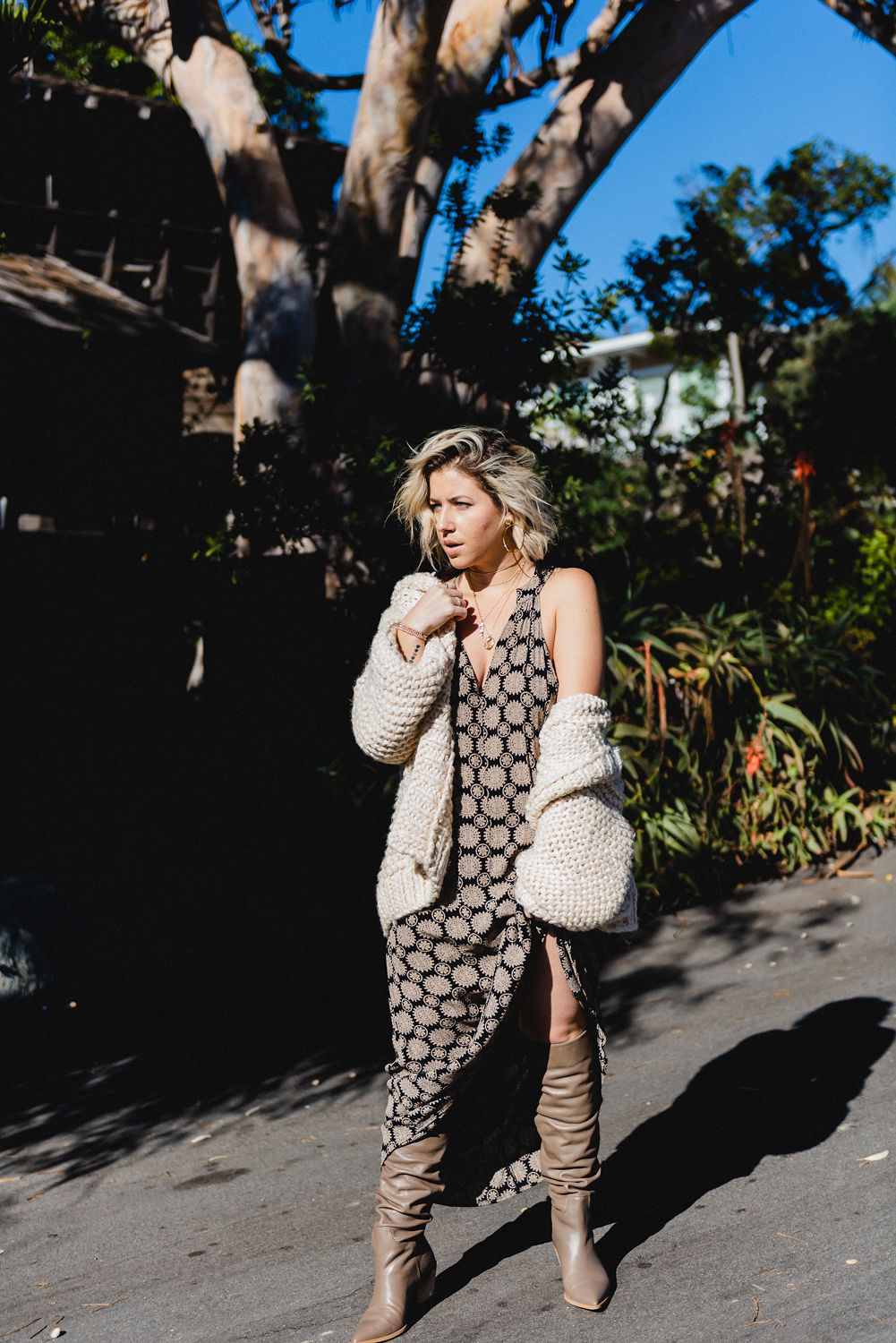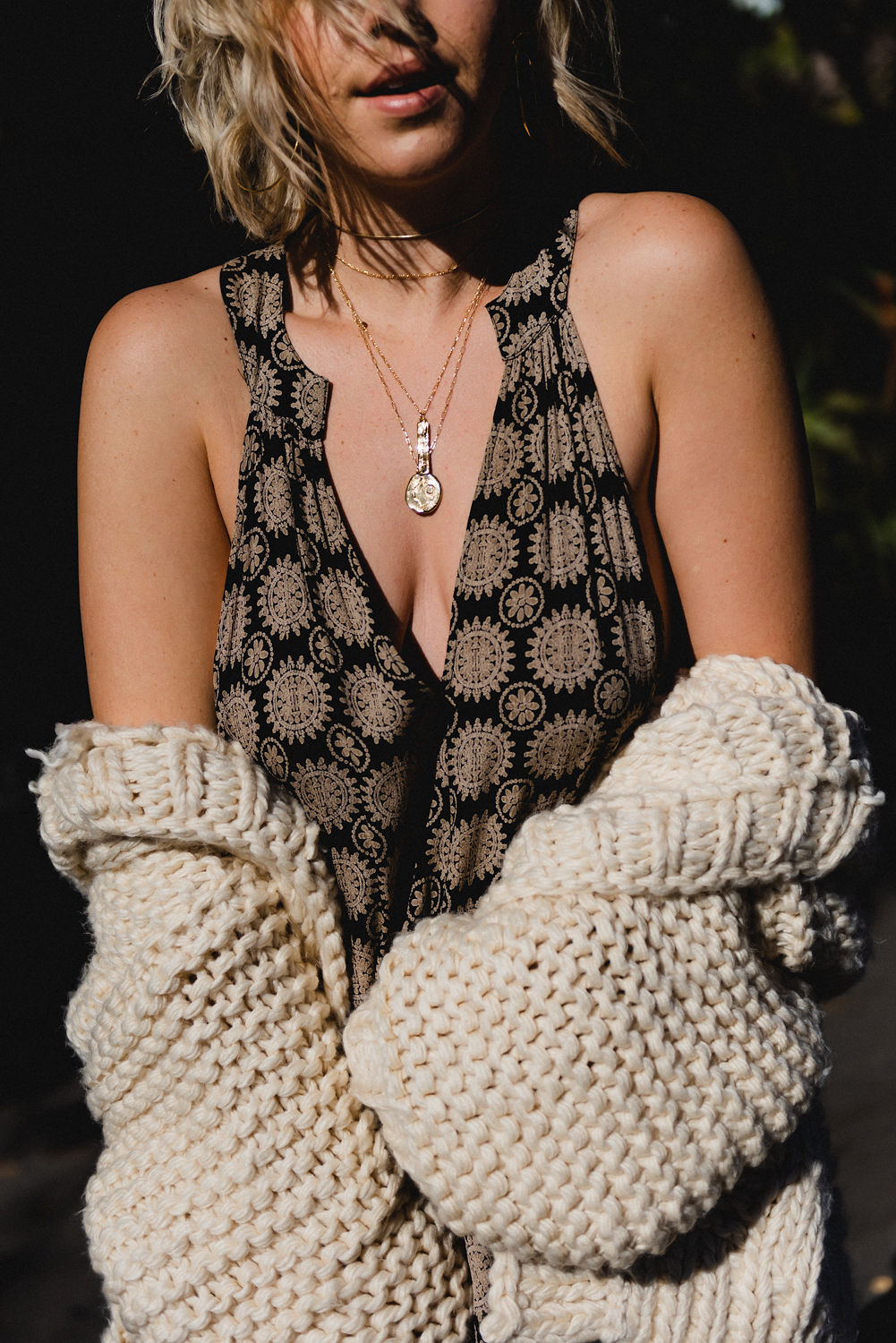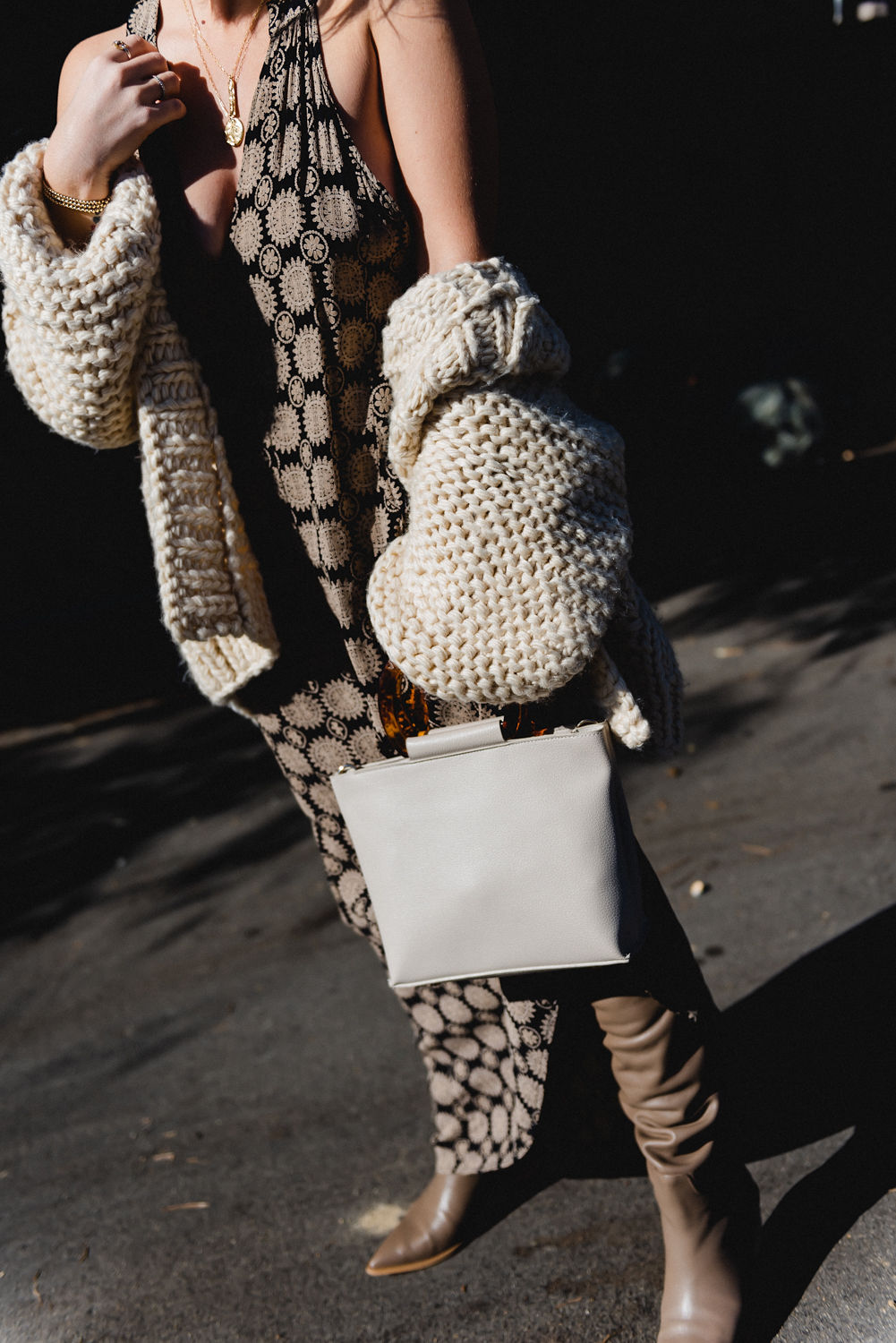 SHOP:
Sweaters, Boots + Booties, Dresses & Accessories