Why We ♥ LUXE by Lisa Vogel
It's time to think about swimwear….
As California Girls, born and bred at the beach, swimsuits are a staple in our summer wardrobe…Who are we kidding, really ALL year round! And as lovers of all things fashion and style, we shop for swimsuits that same way we shop for anything else, always looking for something fun, new, and different. We love Lisa's chic, modern take on swimwear. With simple details like the addition of a zipper or the use color blocking, to shimmering glass detail and cutouts, Lisa's designs will have you feeling comfortable yet sexy, and oh so LUXE. From a day at the beach to a cabana poolside, there is a swimsuit for any girl on any occasion. Shop these LUXE swimsuits online at SwimSpot, and learn more about the Woman behind the line with our Q&A below!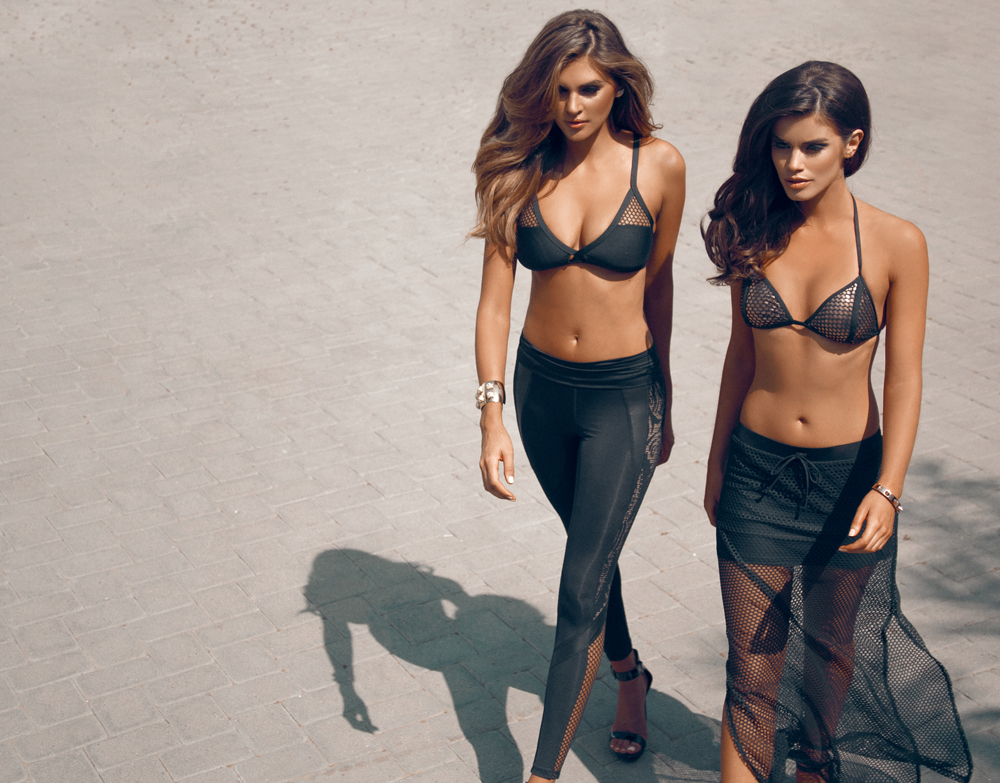 How long have you been designing/making Swimwear and at what point did you decide to make it your career?
Over forty years ago, my parents founded RAJ Manufacturing, the swim industry's leading house of fashion so naturally, swimwear is in my blood. Since graduating from University of Southern California, I have served in various roles throughout the company. I am Co-President with my brother Alex Bhathal and currently oversee the marketing/public relations department, licensing and compliance, operations, as well as the design and merchandising departments.
In 2009, I launched LUXE by Lisa Vogel, an upscale and chic swimwear fit solution for the modern beach sophisticate, currently sold at luxury retailers such as Neiman Marcus, Saks Fifth Avenue, Nordstrom, and SwimSpot.  LUXE by Lisa Vogel was honored as the Mercedes Benz Fashion Week Swim Presents "designer of the Year" in 2012.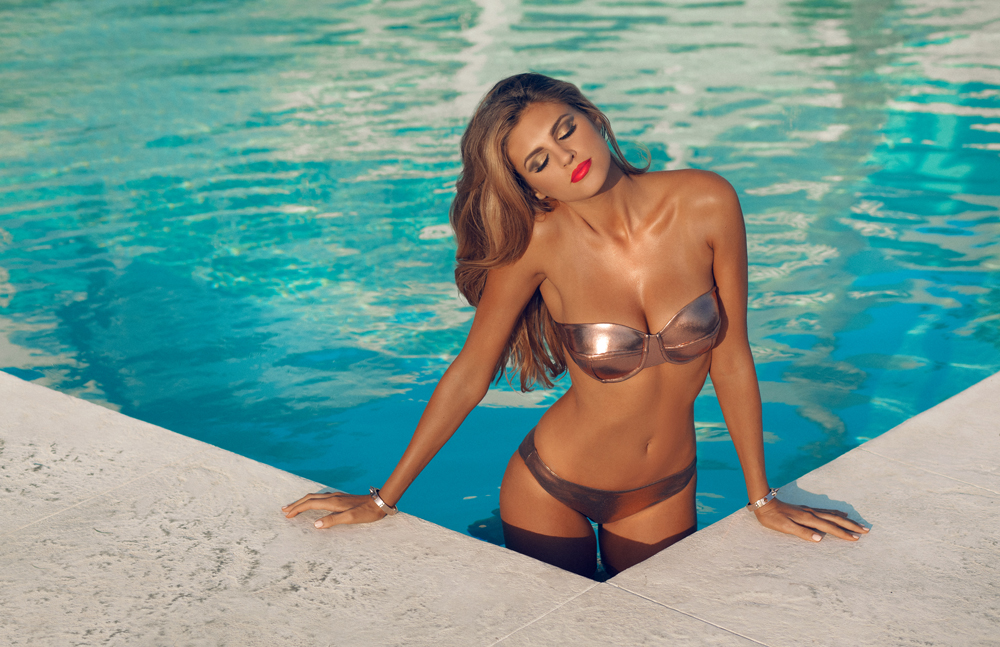 What is the inspirations behind your designs? What inspired your most recent collection?
I typically describe the women who wear my suits as, "Today's modern beach sophisticate". LUXE by Lisa Vogel's sleek, sexy and wearable swimwear speaks for itself—bringing a refined touch to any woman's wardrobe. The brand has since evolved from swimwear, to body-wear beyond the beach, where wardrobe staples include timeless pieces like day to night cover-ups, effortlessly chic active wear & fashion-inspired loungewear for the traveler on the go.
The 2015 LUXE by Lisa Vogel swimwear collection is inspired by 'athleisure'.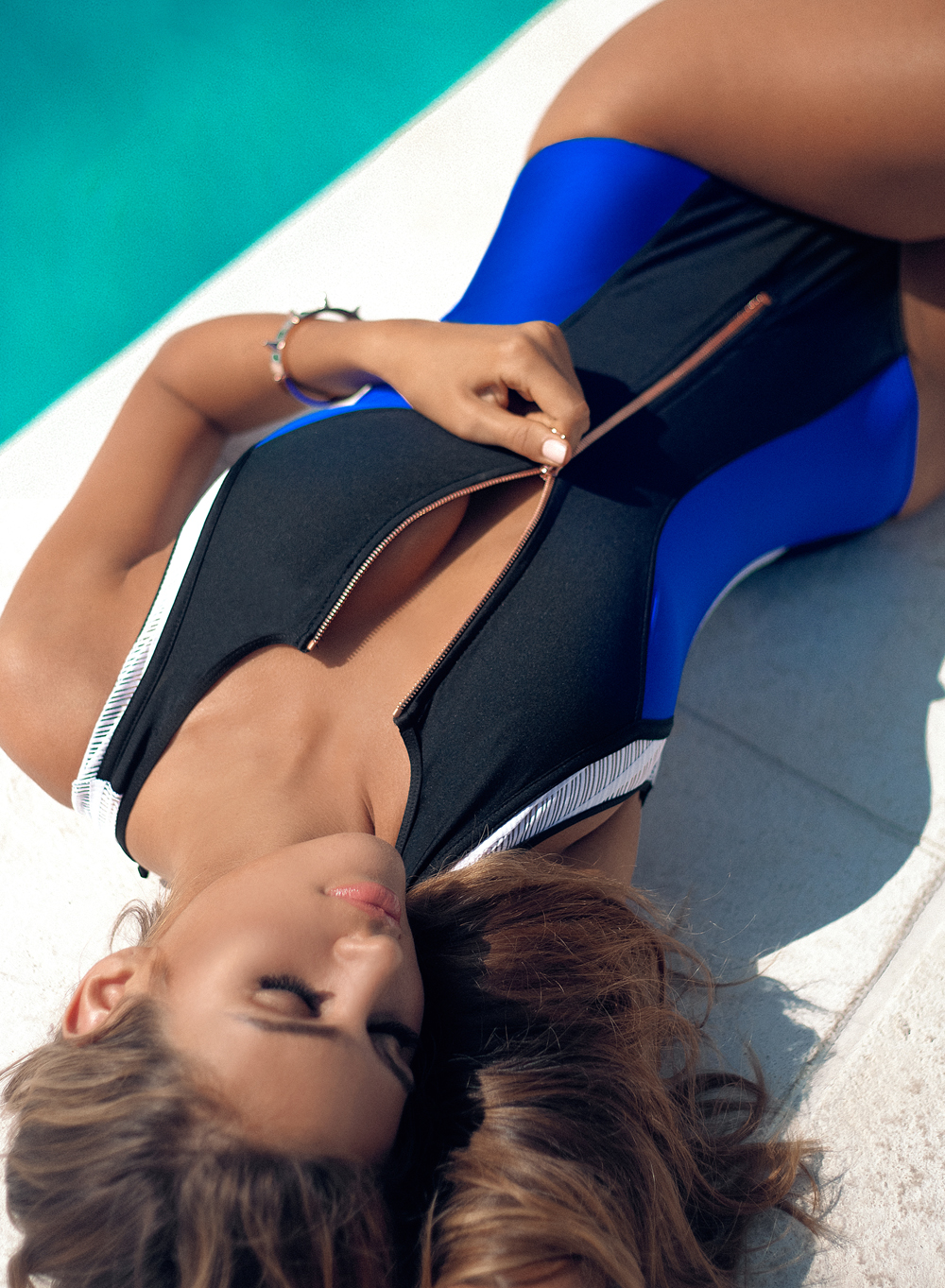 What inspired your transition into lounge wear?
For the 2015 season, we launched 'LUXE Essentials'. The group includes five must have pieces that can take you from day to night in an instant. The inspiration behind this group sparked from my family's recent involvement with the Sacramento Kings NBA team.  I needed something chic and comfortable that I could wear early morning in the office, on a jet-plane and end the night in the same jacket for a post-game outing. Hence, the essentials!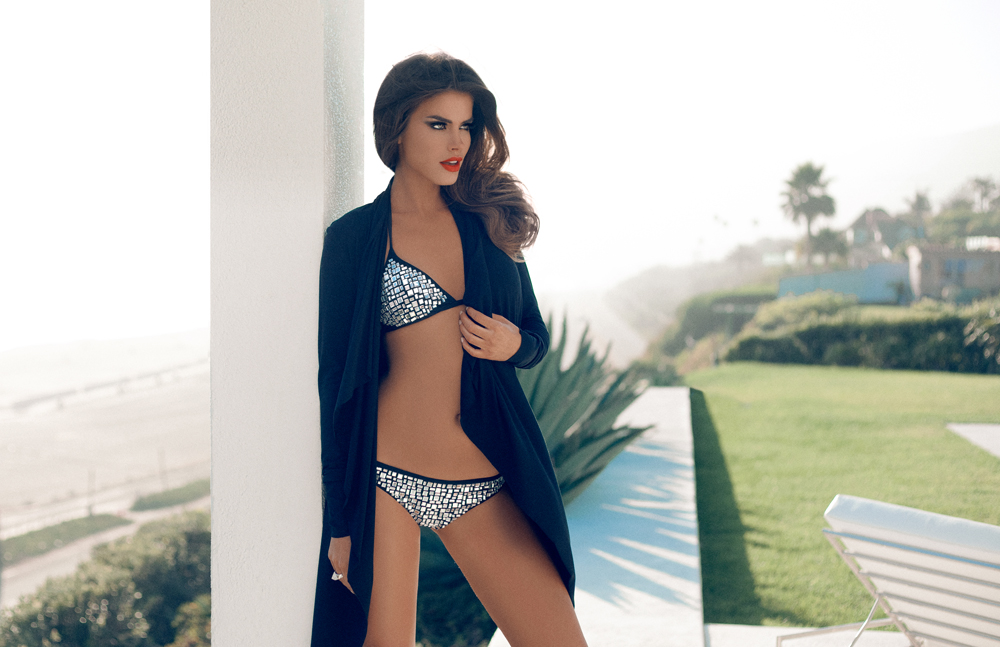 Where do the names LUXE and LUXE Essentials come from?
The name LUXE derived from our signature luxurious fabrics. My main initiative when launching LUXE by Lisa Vogel was to stress the importance of form, fit and function. I focused on the female figure and wanted all women to feel comfortable, confident and sexy from the moment they touched the fabric to the time they actually put the suit on.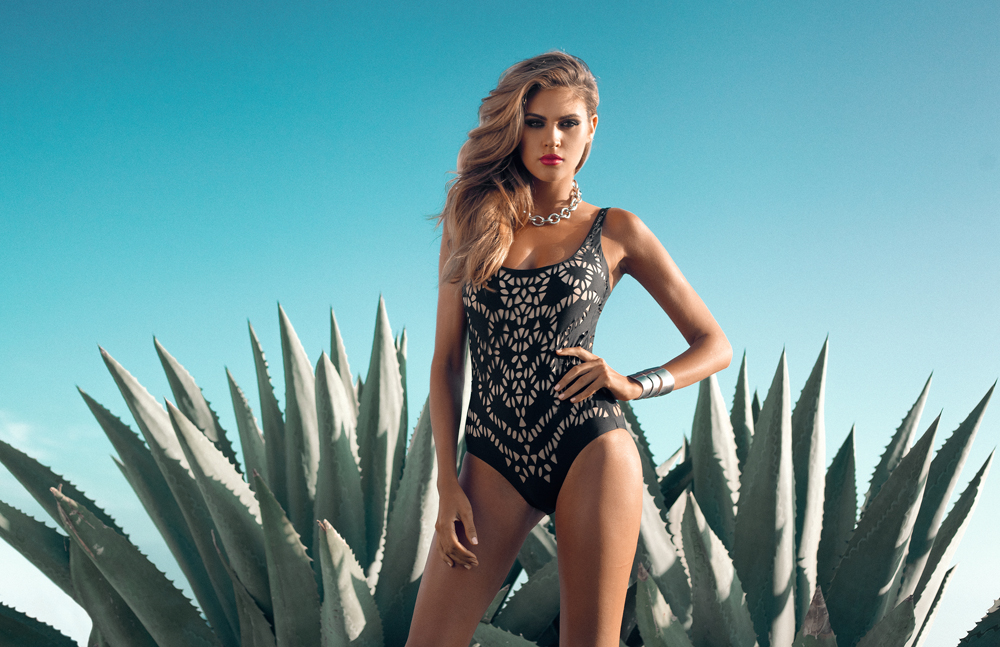 How would you describe your personal style?
I'm not huge on color and don't wear a lot of print, so for me, it ends up being about the texture and material. My day to day wardrobe includes: shorts with a blazer, swimsuits with cover-ups for beach or poolside photoshoots, or a mix of fabrics against a palette of neutrals for a streamlined (but never boring) look!  I put a bit more thought into my wardrobe if buyers are involved… they know everything you're wearing head to toe! I don't typically accessorize, but when I do, I like to keep a simple, clean aesthetic look in mind.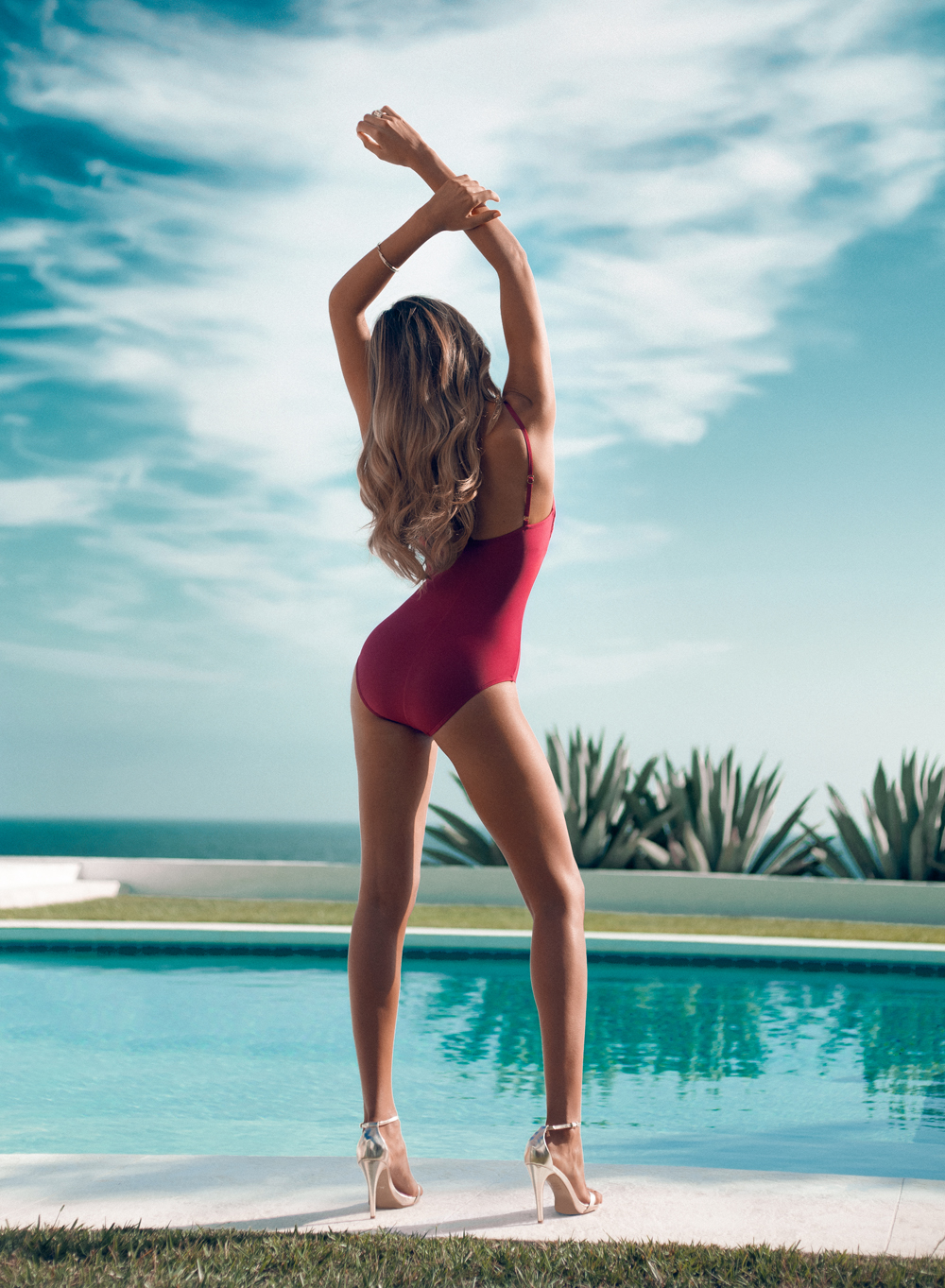 What's next for LUXE by Lisa Vogel and LUXE Essentials?
This season we brought on the LUXE Essentials line as an innovative way to close the gap between luxury and comfort. Ultimately, we plan to evolve the line's color palette/ fabrics along with expanding on our current 5 styles—the long dress, wrap jacket, skirt, pant, & tank top. Then again, that might just be all you need!
LOVE what you see? Just Click the Pic to shop!!
To see more of this collection, check out LUXE by Lisa Vogel's entire lookbook Here.