One Gown Three Ways
OCSR has teamed up with top wedding vendors to bring you the best in wedding style. We are all excited to showcase our second restyled  wedding gown by Casablanca Bridal's Flagship Boutique in Newport Coast for our new wedding/bridal style section.
We know that every woman wants to express their own unique style on their wedding day. We want to help show woman that you can fall in love with a dress and choose the details to make your bridal style perfectly tailored to you. Have a style icon or decade of fashion you love? Finding ways to incorporate styles you love into your wedding look is a must for any bride.
I'm kinda obsessed with the idea of headpieces. How often to you get a chance to be the belle-of-the-ball? Along with other details, a head piece with or without ones veil is another stand out style option.
Modern Mod
We love the Mod trends that we've been seeing on the runways and decided to subtly infuse this iconic style into our wedding look. Taking a small hair comb and rethinking it's placement can have a big impact.  We incorporated the mod trend in the hair and makeup, while adding the simple comb for the extra style detail. If you love fashion (and who doesn't) look at your wedding with a fashion point of view and you'll have a wedding style that stands above the rest.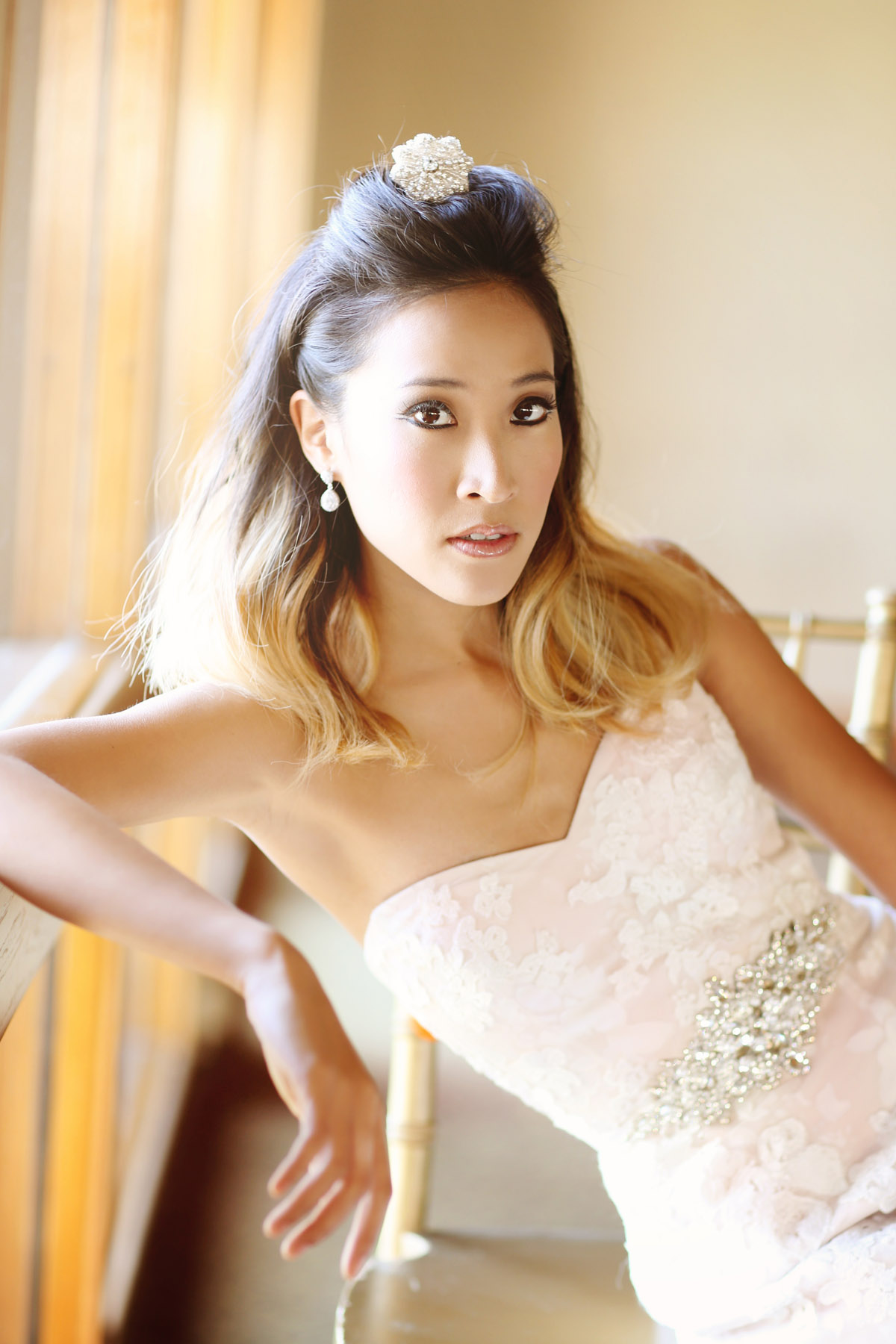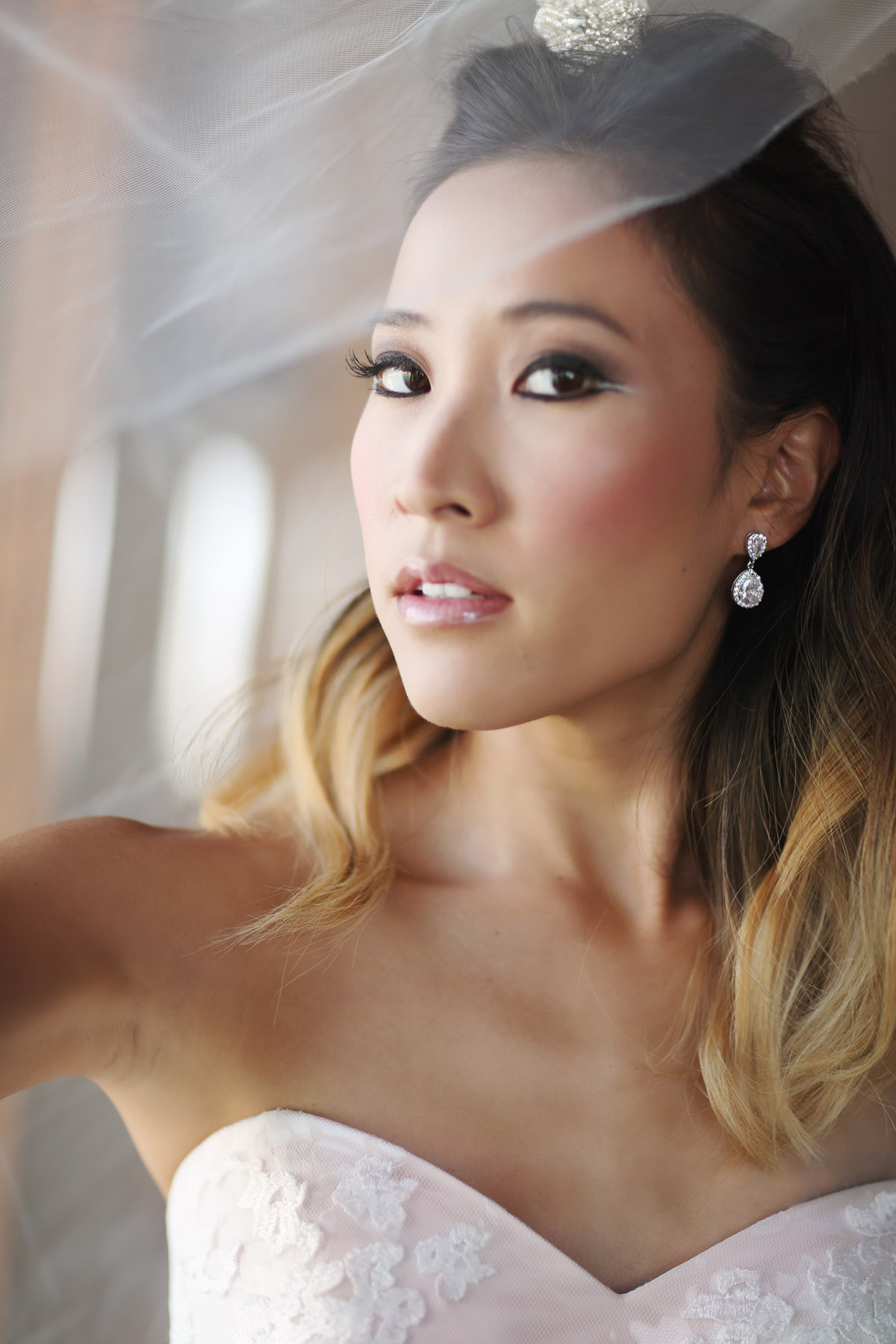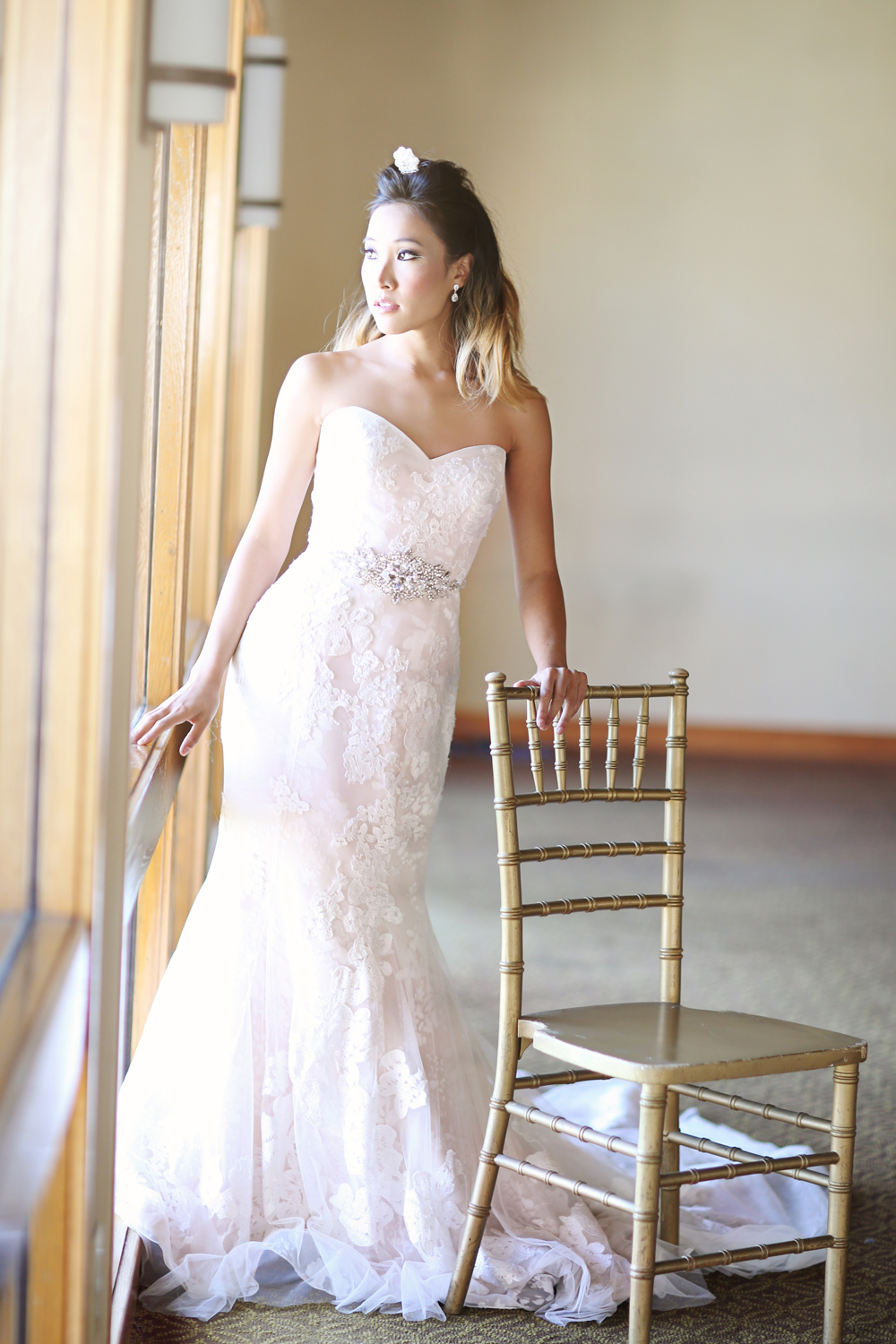 Dress: Casa Blanca's Flagship Store// Earrings & Headpiece: Kash Crystals// Belt: What a Betty

Flower Power
Flowers, Flowers, and more Flowers…. Why not?! A floral crown is a beautiful way to infuse the essence and ambience of the wedding into the details of your stand out style. Just like anything else on your wedding day your floral crown can be big and bold or delicate and simple. It's all about you and what you love.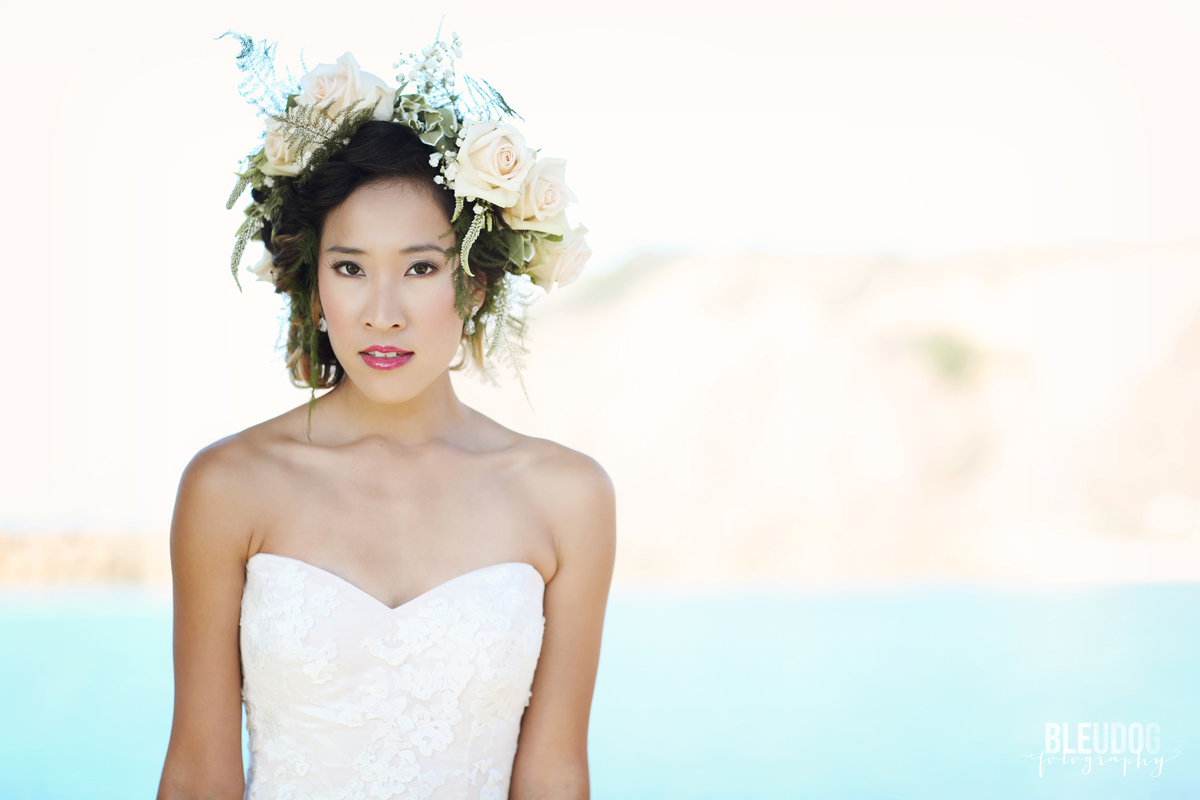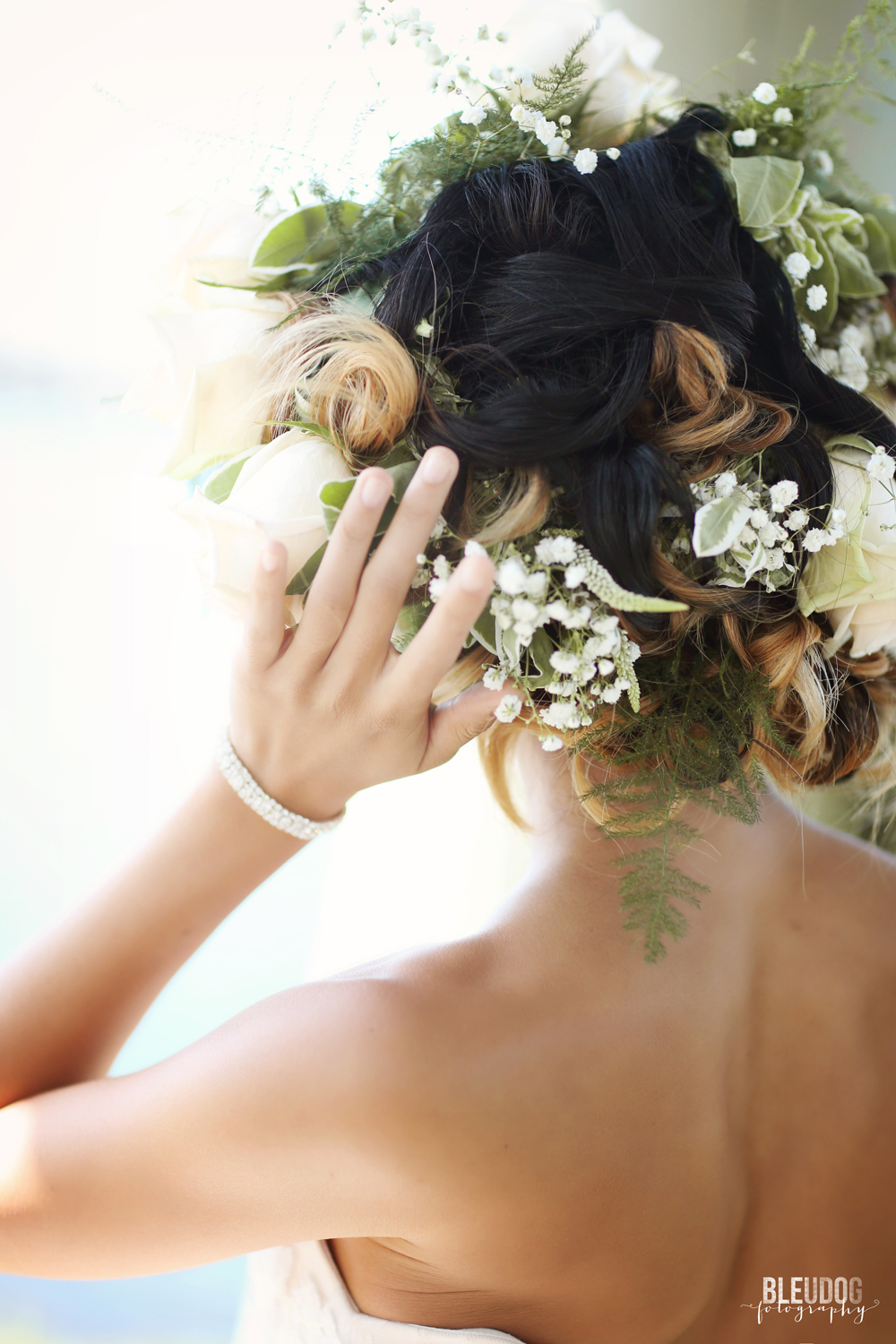 Floral Crown & Bouquet: BleuBelle Florals// Bracelet & Earrings: Kash Crystals
Feathered Fancy
Let your simple, elegant style shine on your wedding day with simple details that will WOW your groom and guests alike. Channel your inner Carrie Bradshaw with Feather accents as another way to add soft, yet stand out details to your headpiece.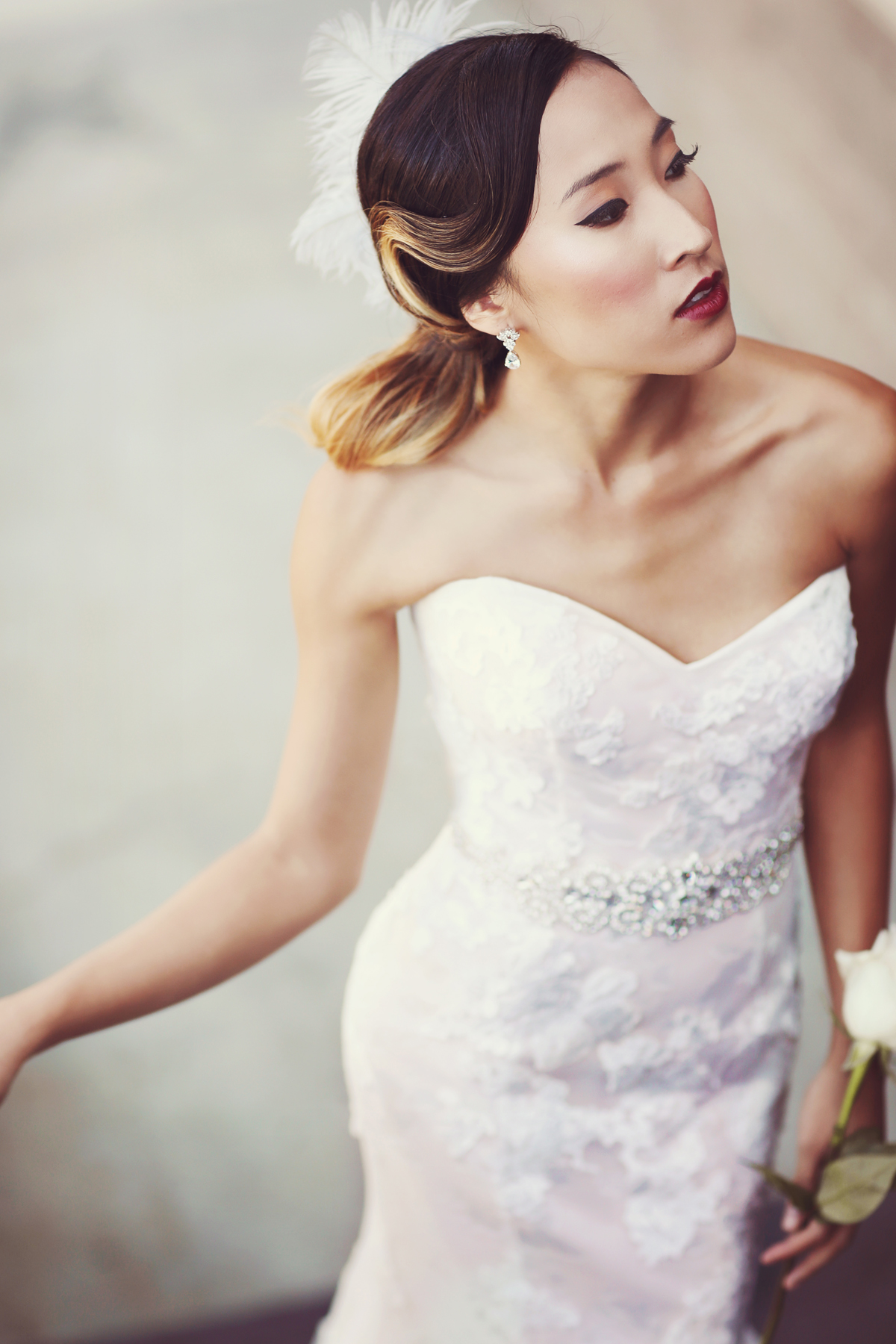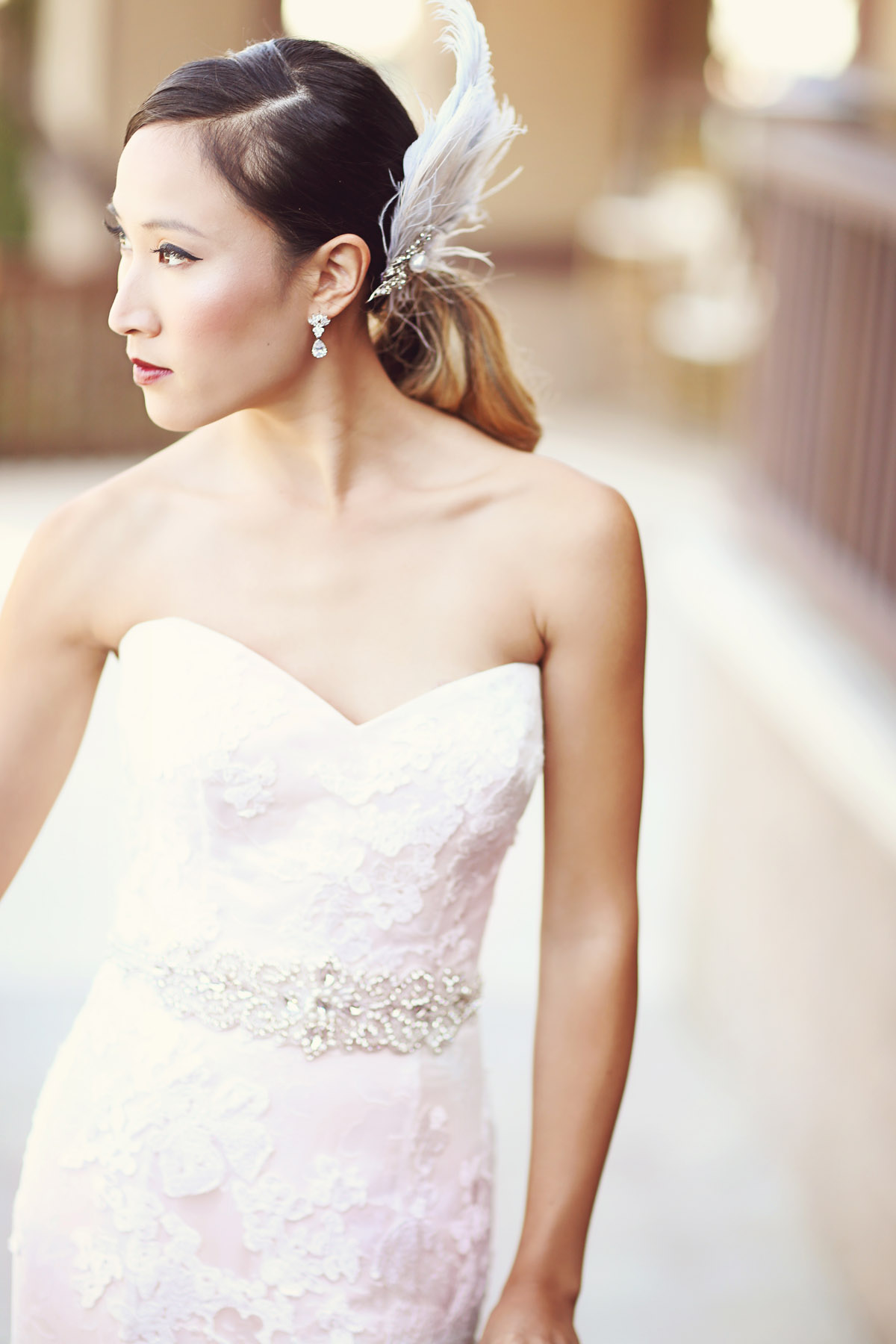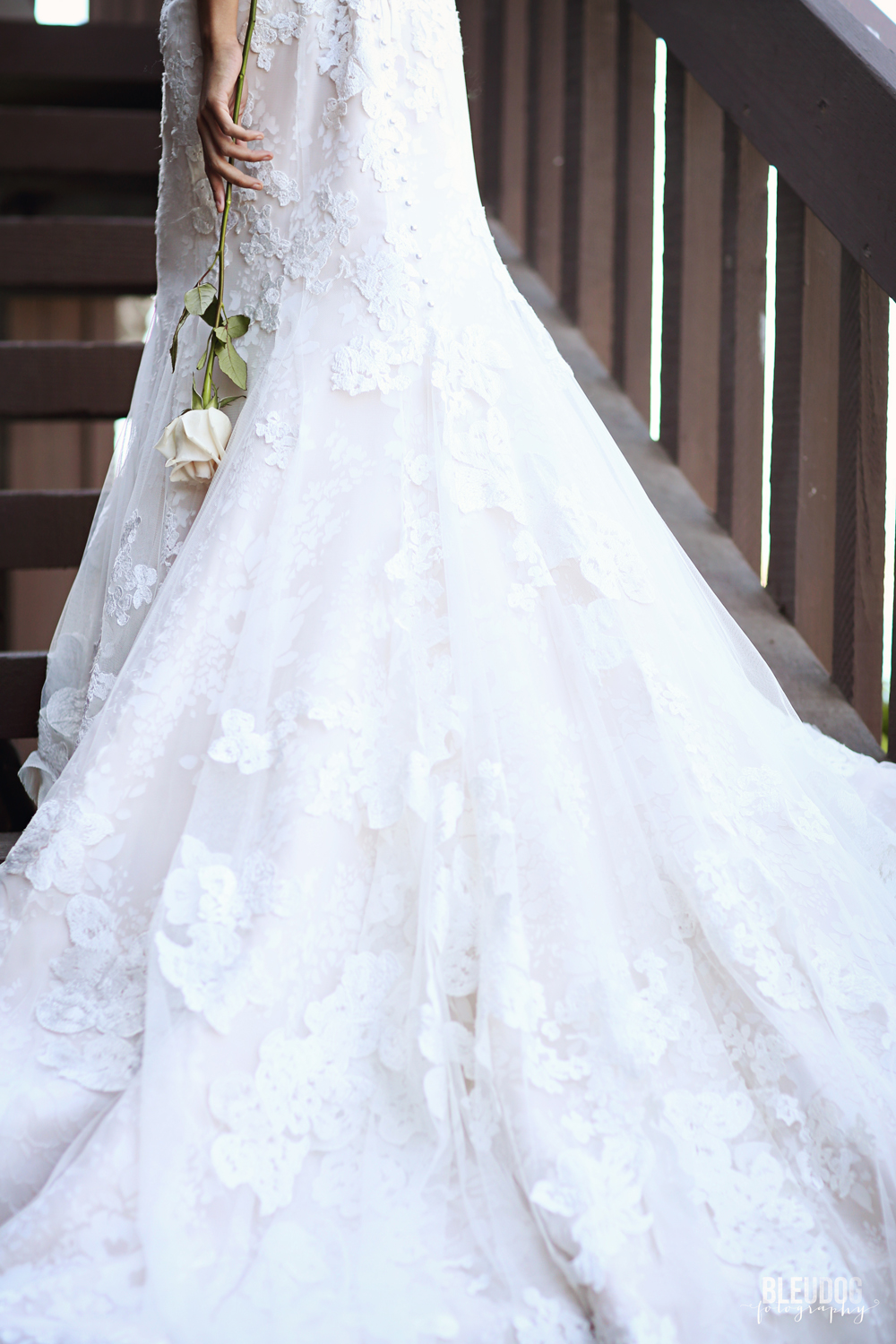 Earrings: Kash Crystals// Crystal Belt & Feather Headpiece: What a Betty
C R E D I T S
MODEL: AMANDA NGUYEN
DRESS: CASABLANCA BRIDAL®
PHOTOGRAPHY: BLEUDOG FOTOGRAPHY
FLORALS: BLEU BELLE FLORAL
HAIR & MAKE-UP: SWELL BEAUTY
BELTS & HEAD PIECES: WHAT A BETTY
JEWELRY: KASH CRYSTALS
LOCATION: DANA POINT YACHT CLUB
WEDDING STYLING: OC STYLE REPORT (Rachael Dickens & Katie O'Sullivan)