Q. How do I dress up my Summer Shorts?
There are several options for dressing up your summer shorts. I would start with a tailored pair of shorts if you would truly like a dressed up look. Use the same style principals with tailored shorts as you would with a pair of slacks. That being said here are a two simple ways to "dress up" and style your summer shorts.
STYLIST NOTE: Shoes are a key element to looking "dressed up." Keep this in mind when styling your shorts. Open toe, 

heeled

sandals and booties work better than closed toed heels. Flats work just as well both open and close toe.
The Tucked in Blouse
Pair your tailored shorts with a blouse or loose tank and simply tuck it in. This will instantly give your shorts a polished feel. This type of look works for both day and night. Simply change from a flat shoe to a heel and a hand bag to a clutch and your polished day time summer short look turns into a look ready for a summer night out on the town.
Photo Credit: WhoWhat Wear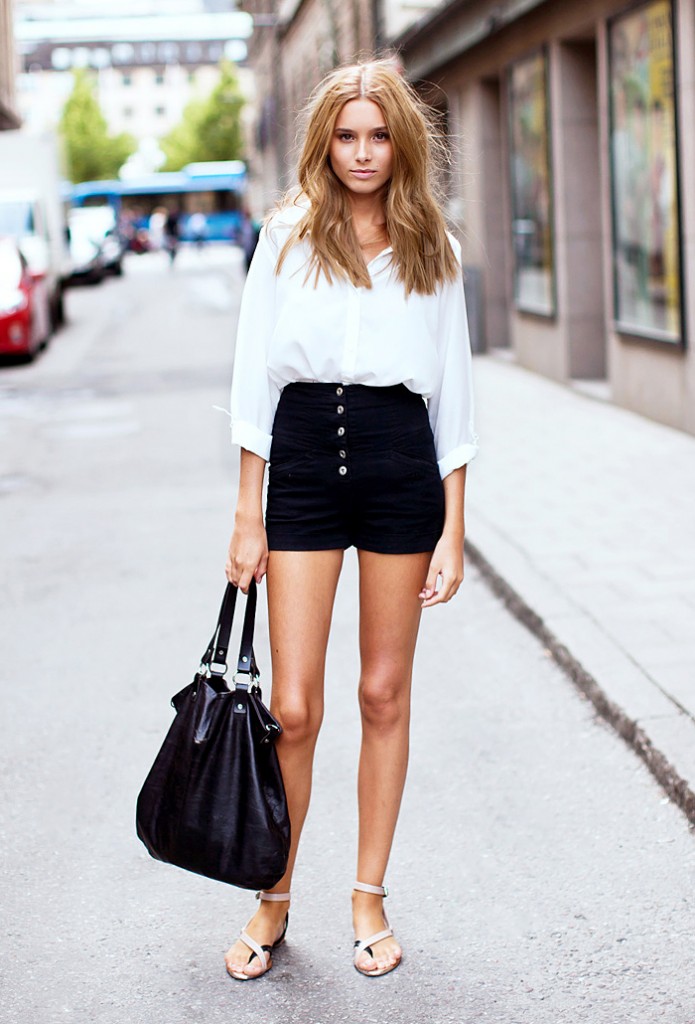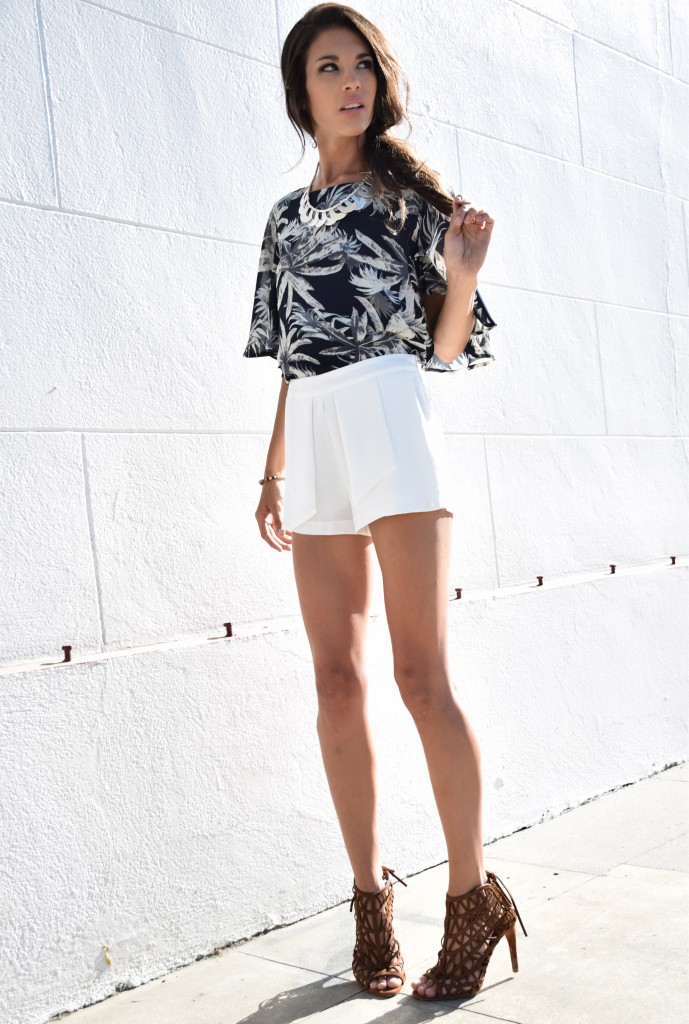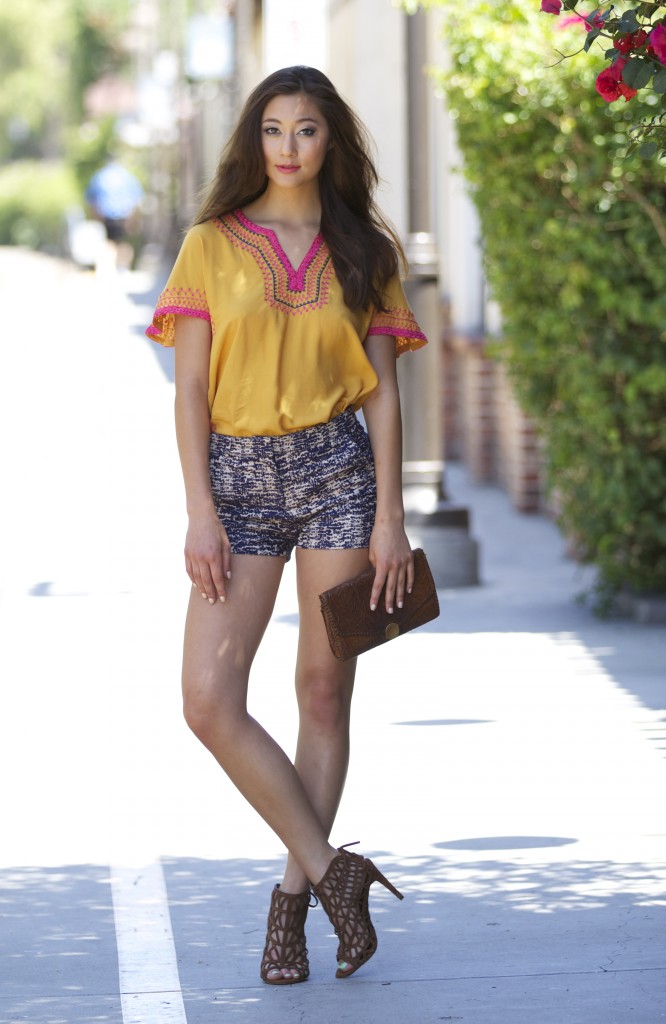 Add a Blazer…
This staple wardrobe essential adds polish to any look it's paired with. Matchy matchy trends, classic or edgy, a jacket alway pulls a look together.
Photo Credit: WhoWhat Wear