4 Favorites + 8 Outfit Ideas
Transitional Outfit Ideas to Copy
Can you believe it's already time to think about your Spring style? As New spring merchandise is beginning to trickle into our favorite boutiques we can't resist a little pre spring shopping. But since the weather isn't quite up to speed with the fashion season, transitional outfit ideas are a must. So we wanted to pick a few of our favorites, and show you how to wear these spring favorites now (while it's still cold) and later.
Transitioning your wardrobe from cold weather to warm weather and back again is an important styling skill. If you haven't already thrown out antiquated fashion rules, it's time to spring clean your style do's and don'ts. First and foremost, wear what makes you feel good. And second, find a way to wear what you feel good in, in as many ways as possible.
We styled 4 pieces in 8 ways to give you some ideas on how to wear your spring pieces now.
High Rise Wide Leg Pants
If you don't have a pair of high rise, wide leg pants in your wardrobe, it's time to get a pair! And these are the perfect option! I'm not going to lie, I love black pants. I don't need another pair, but that won't stop me from adding these into my closet. I'm sucker for texture, and for me black linen pants are a spring/summer must have.
Style Tip: High-rise pants, of any kind, look great with fitted underpinning like a bodysuit or a turtle neck. 
Wear Now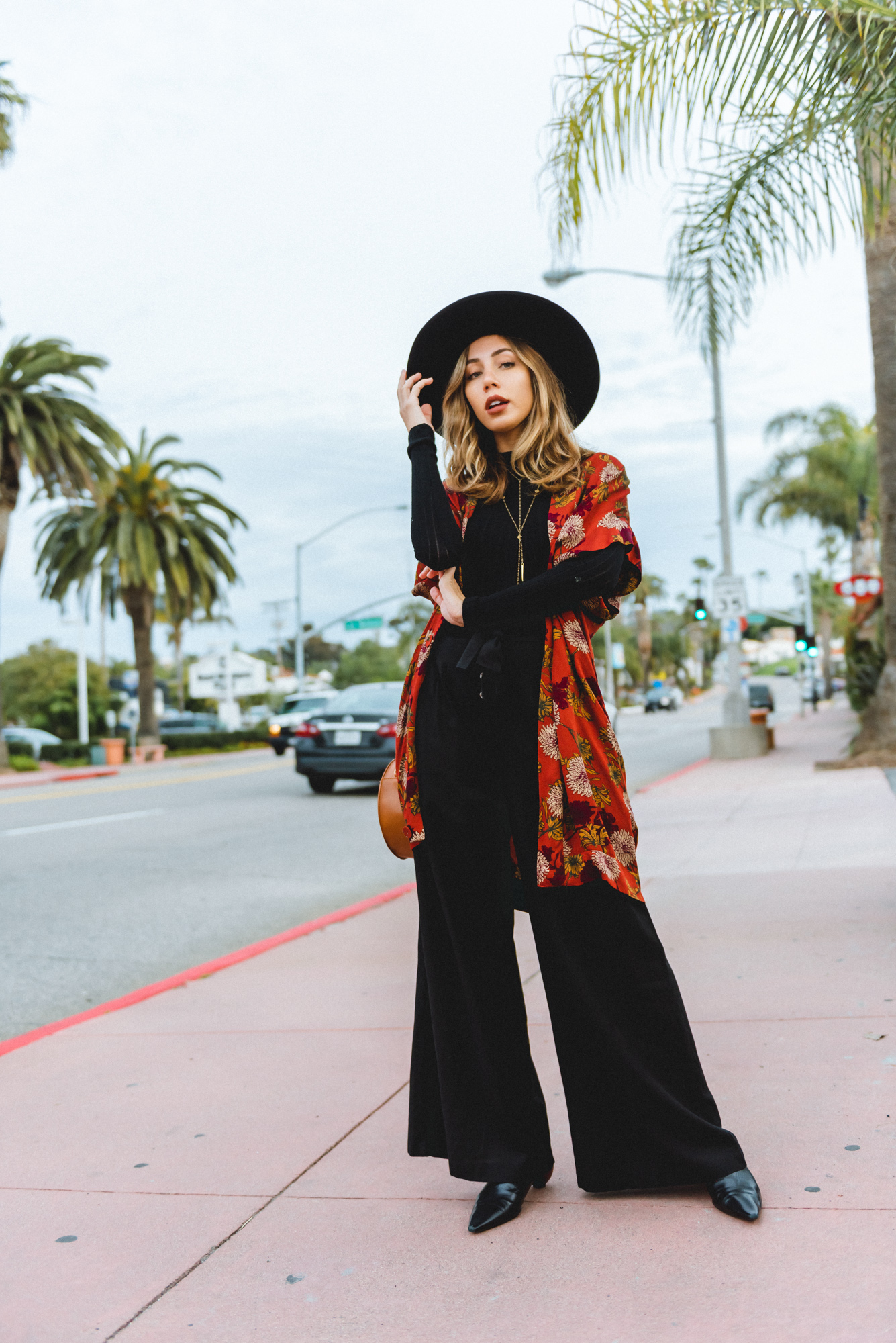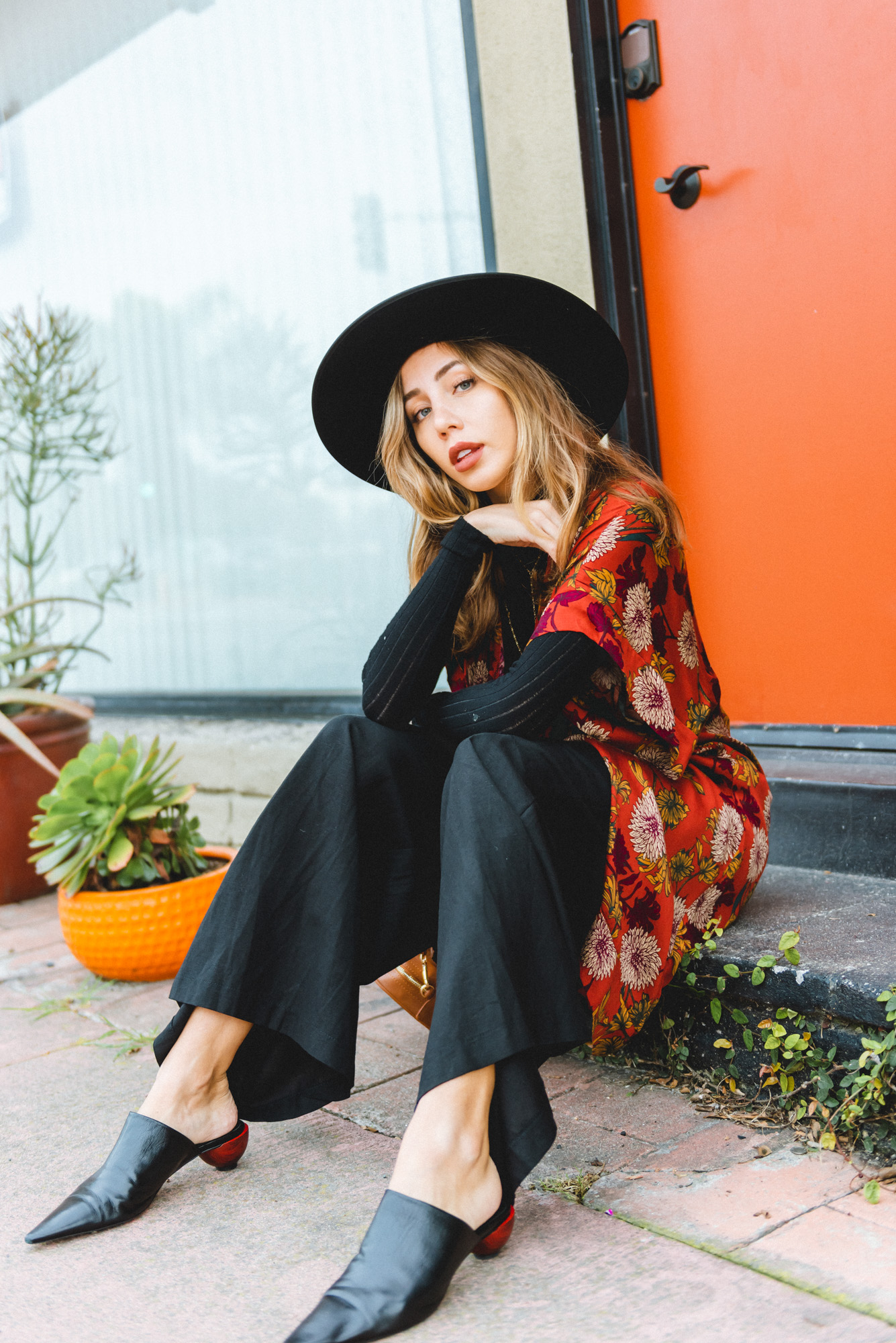 Wear Later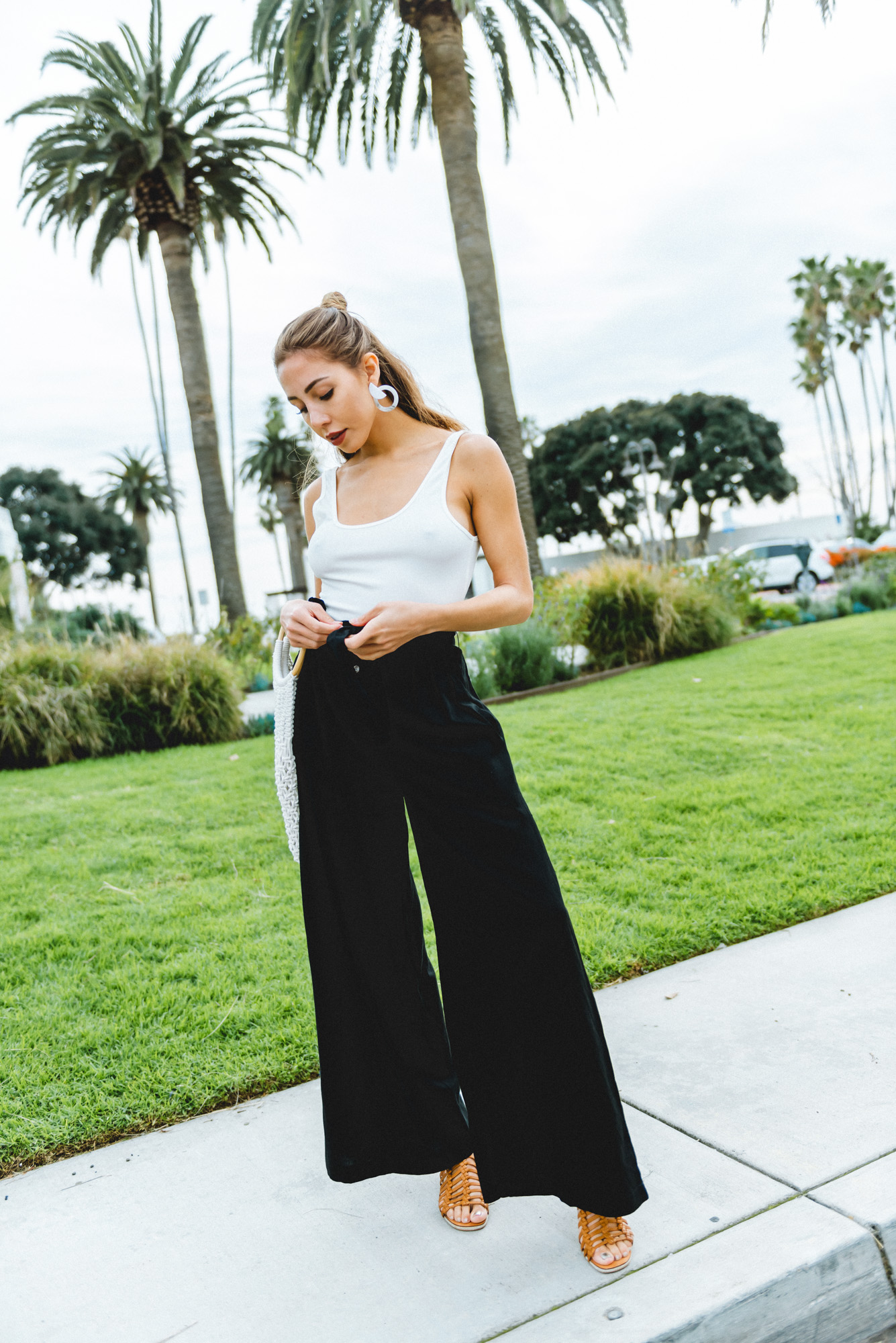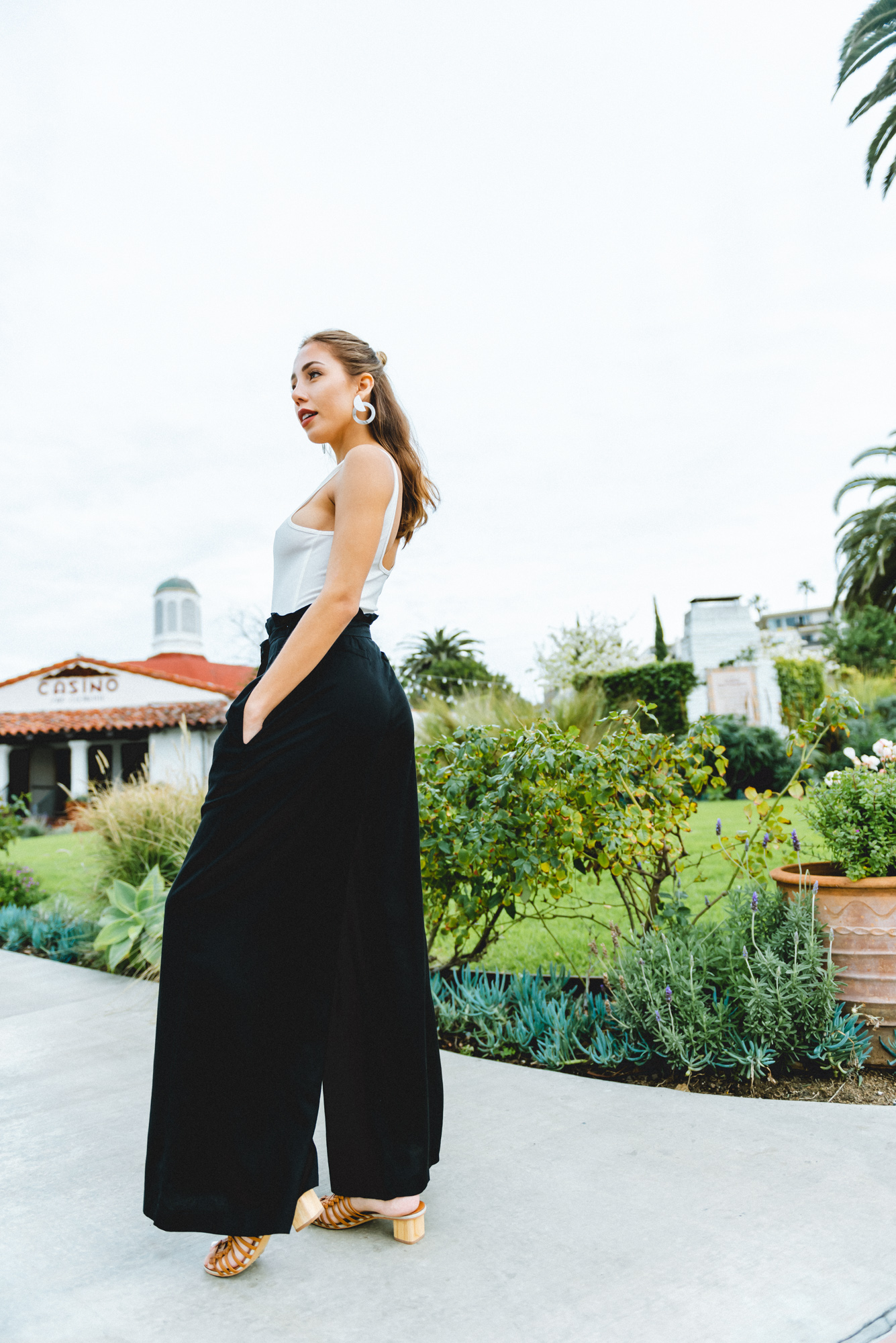 Printed Mini Dress
Pretty printed dresses are a spring time must. But if you're sick of what you've been wearing for the past few months, pull out one of your favorite spring time dresses (or buy a new one like this adorable Spell & the Gypsy dress), pair it back to oversized outwear, like a cozy cardigan or your favorite coat, and simply finish the look with your favorite boots.
Wear Now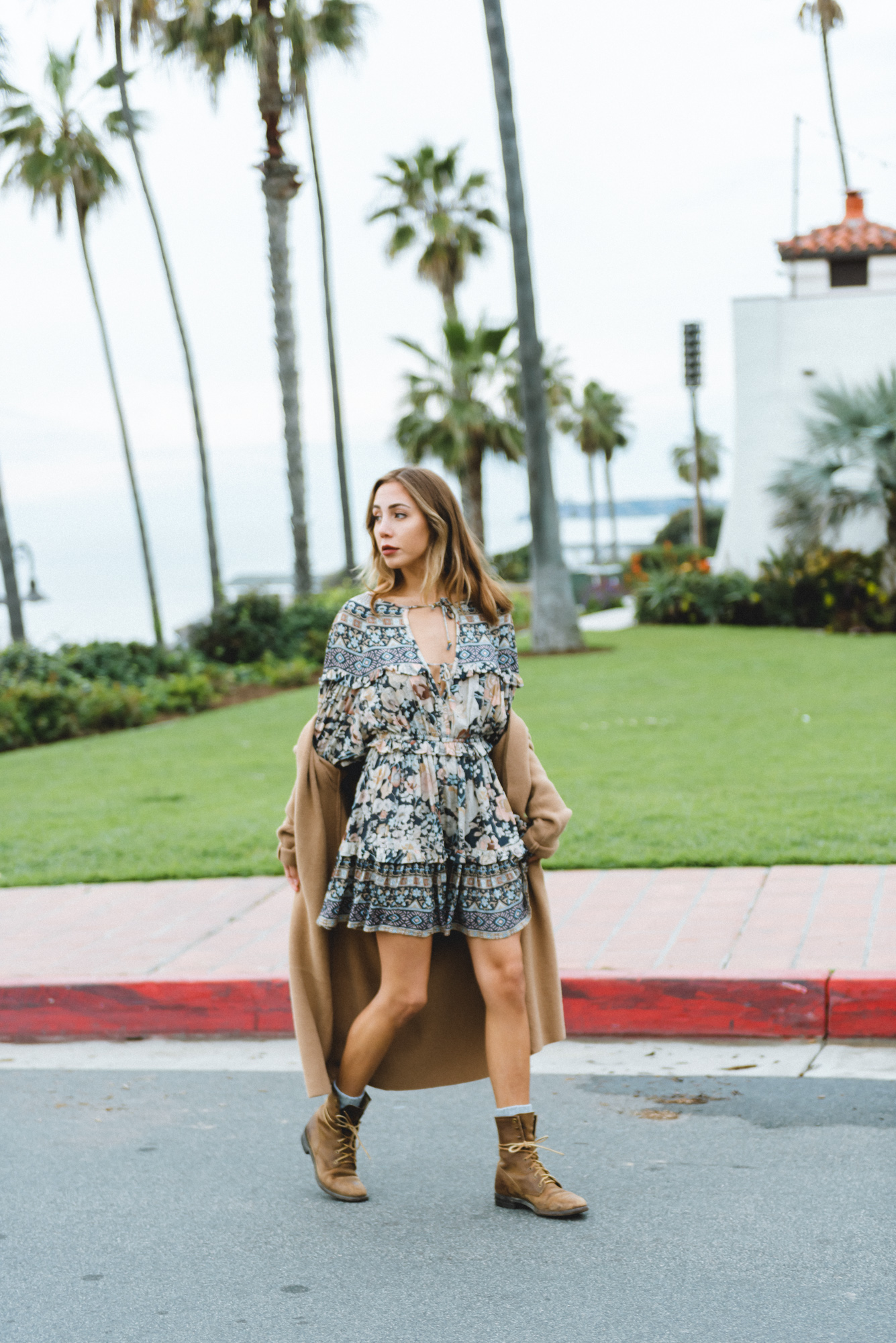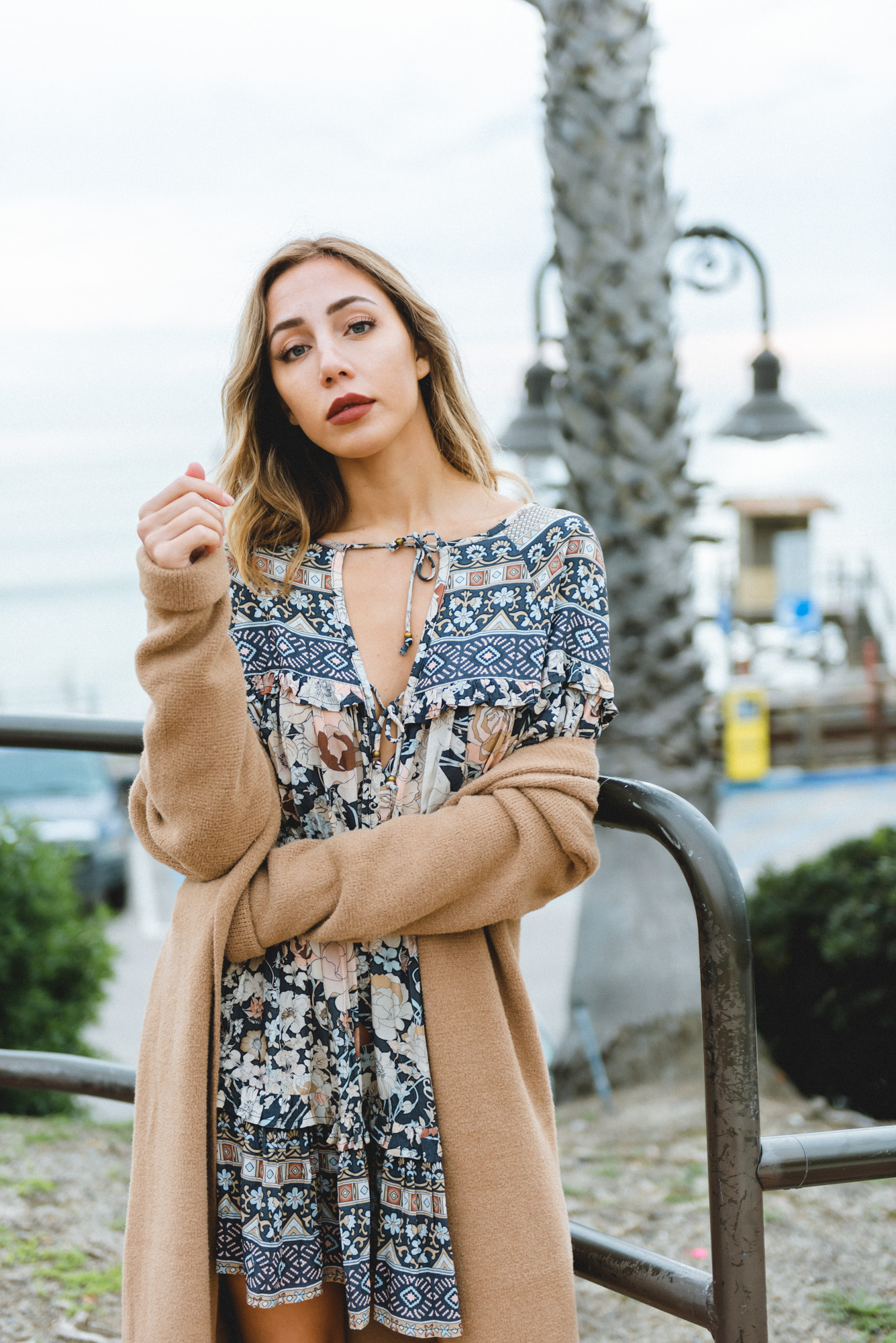 Wear Later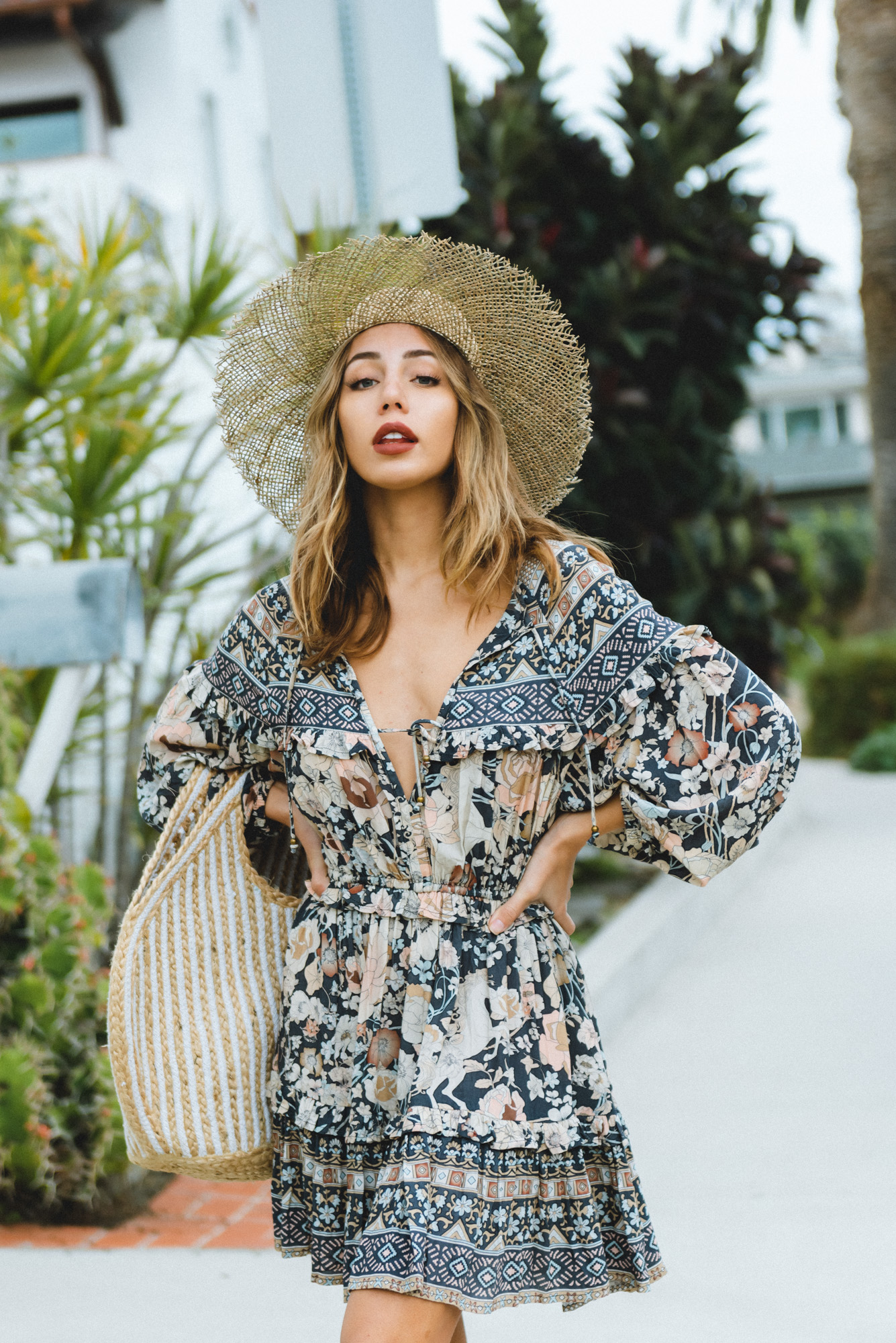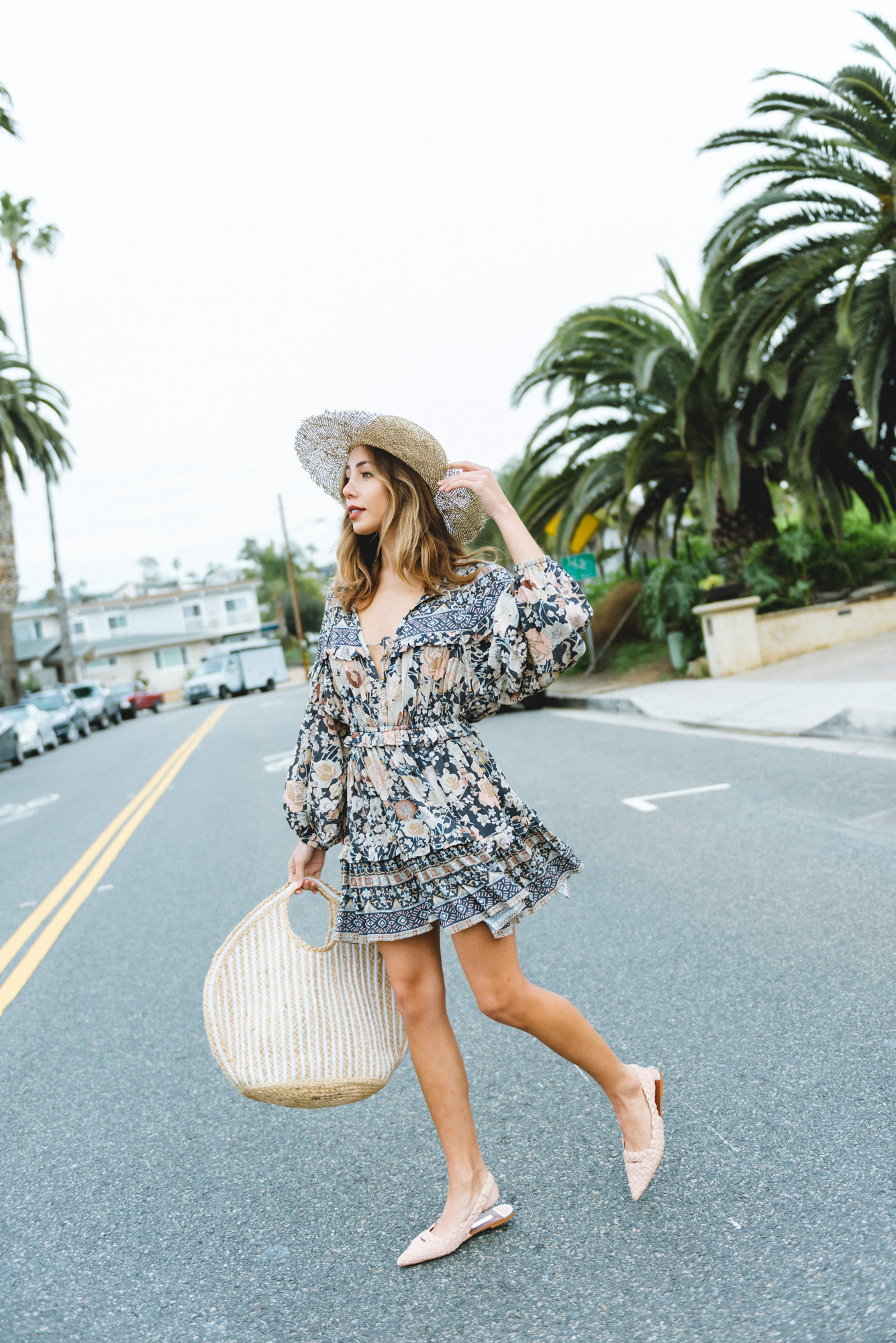 The Peasant Blouse
You're not alone if you have more than one of these in your closet. Printed or plain, Southern California babes love a good peasant blouse. If you're looking for a new one to add to your collection, here is my recommendation. I'm totally in love with this Free People peasant blouse. BTW "favorite" is in the title of the shirt. This is the top your blue jeans have been waiting for all winter long.
Wear Now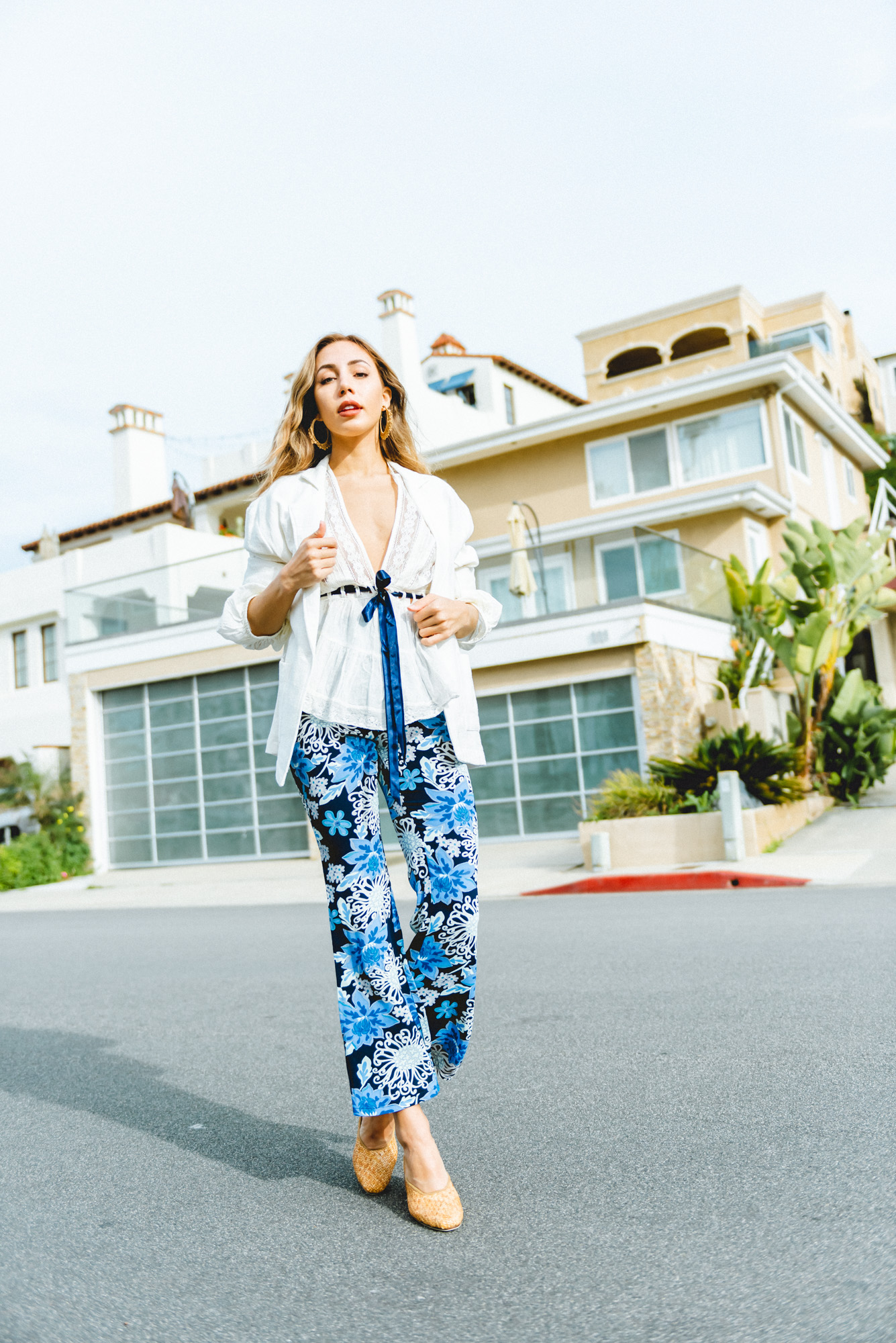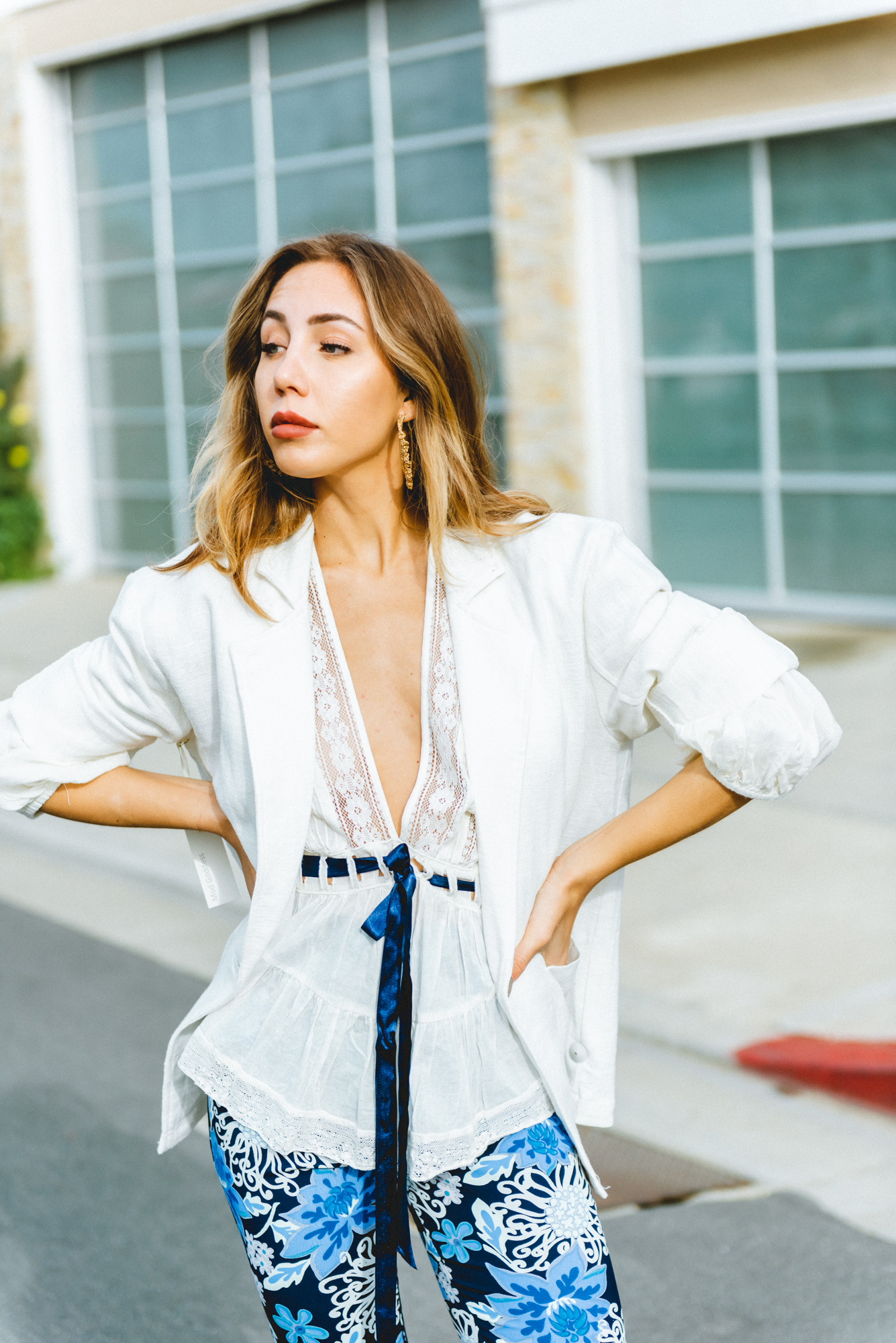 Free People Favorite Romantic Tunic $108// Pant + Linen Blazer by STEVIE SISTER available in store at Fashion Island// Shiraleah Emme $28 via ARLO AND JOY
Wear Later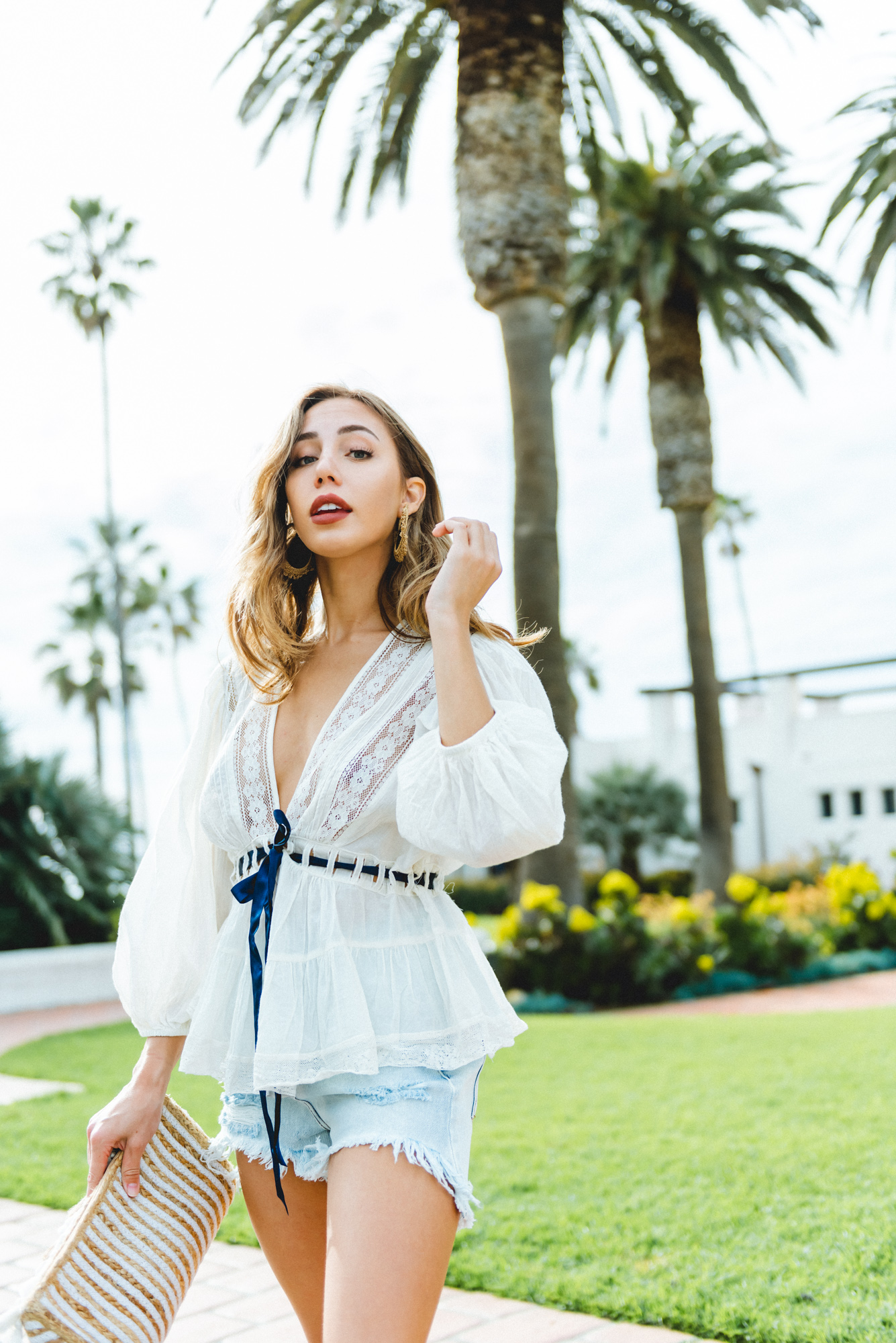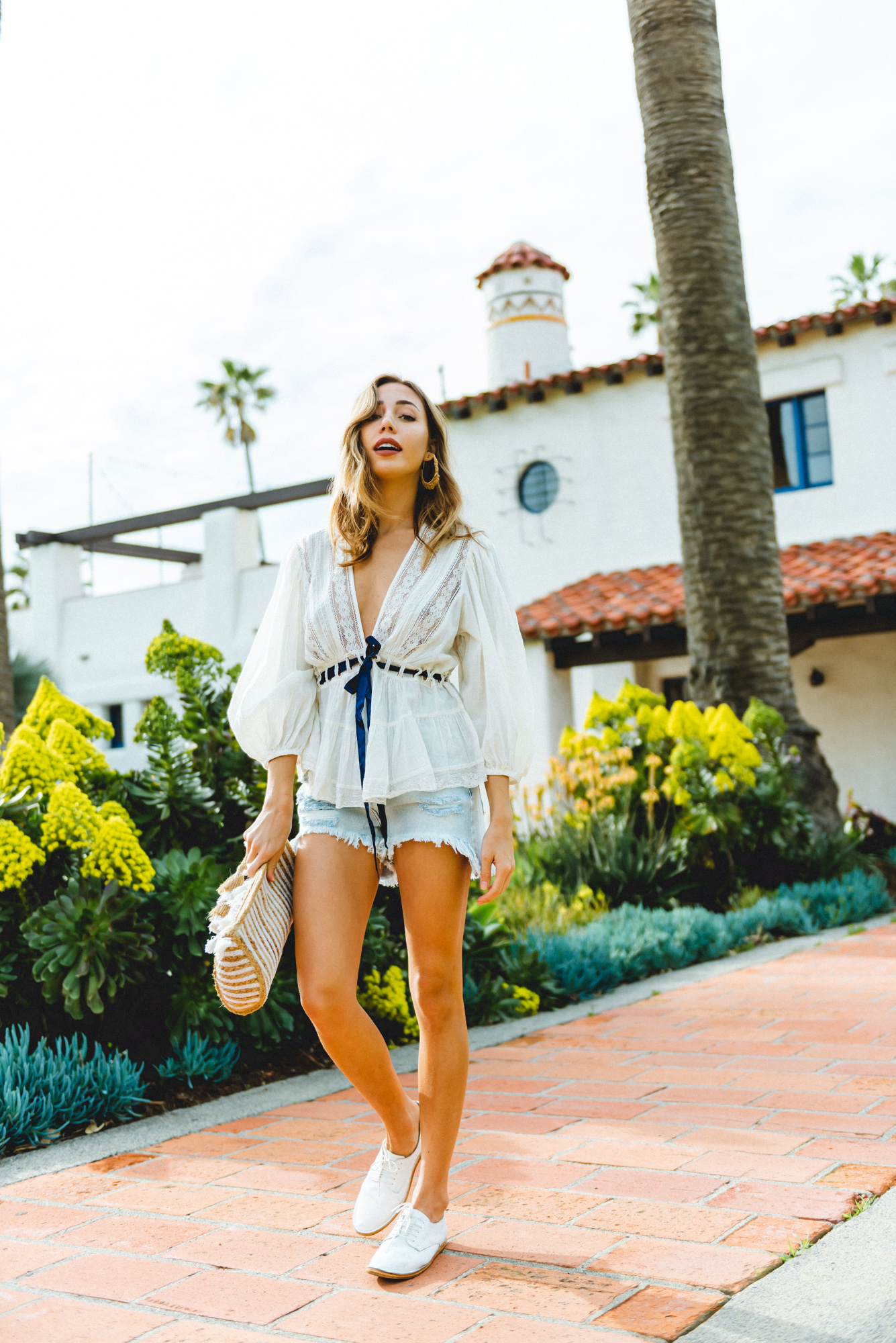 Free People Favorite Romantic Tunic $108// One Teaspoon Denim Shorts via STEVIE SISTER available in store at Fashion Island// Shiraleah Mare $48 + Emme $28 via ARLO AND JOY
Coveralls
Umm ok, so this is one of the biggest trends to hit the streets this year. Fashion babes have been rocking this trend since fall of last year, and you're going to see coveralls and all things utility all over the streets in 2019. If you're going to try this trend, you can never go wrong with denim coveralls. Plus all you need for a quick restyle is a turtleneck and booties (BTW this combo can change up just about anything in your closet).
Wear Now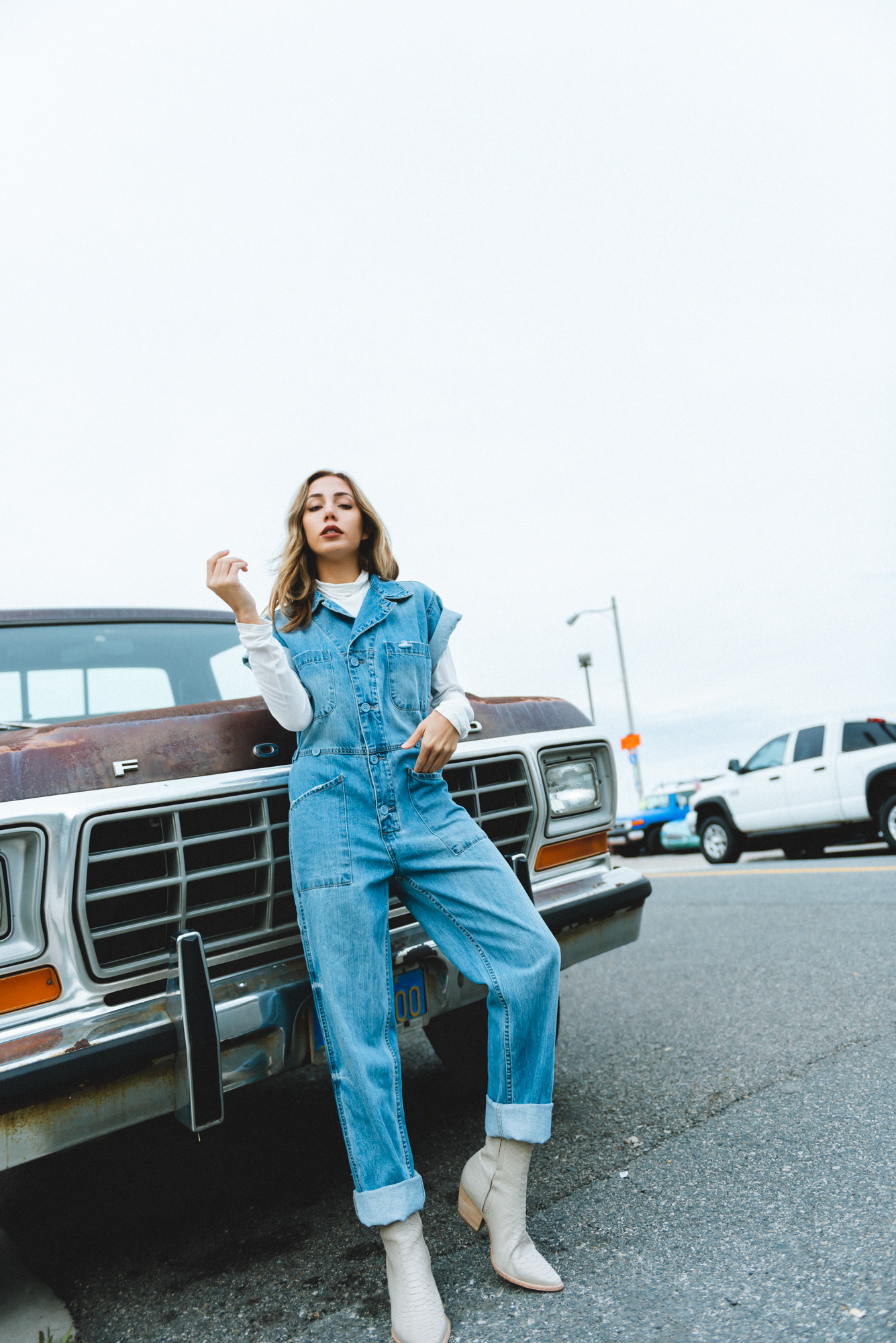 Pistola Coveralls via STEVIE SISTER available in store at Fashion Island// Matisse Caty Bootie $195 via STEVIE SISTER
Wear Later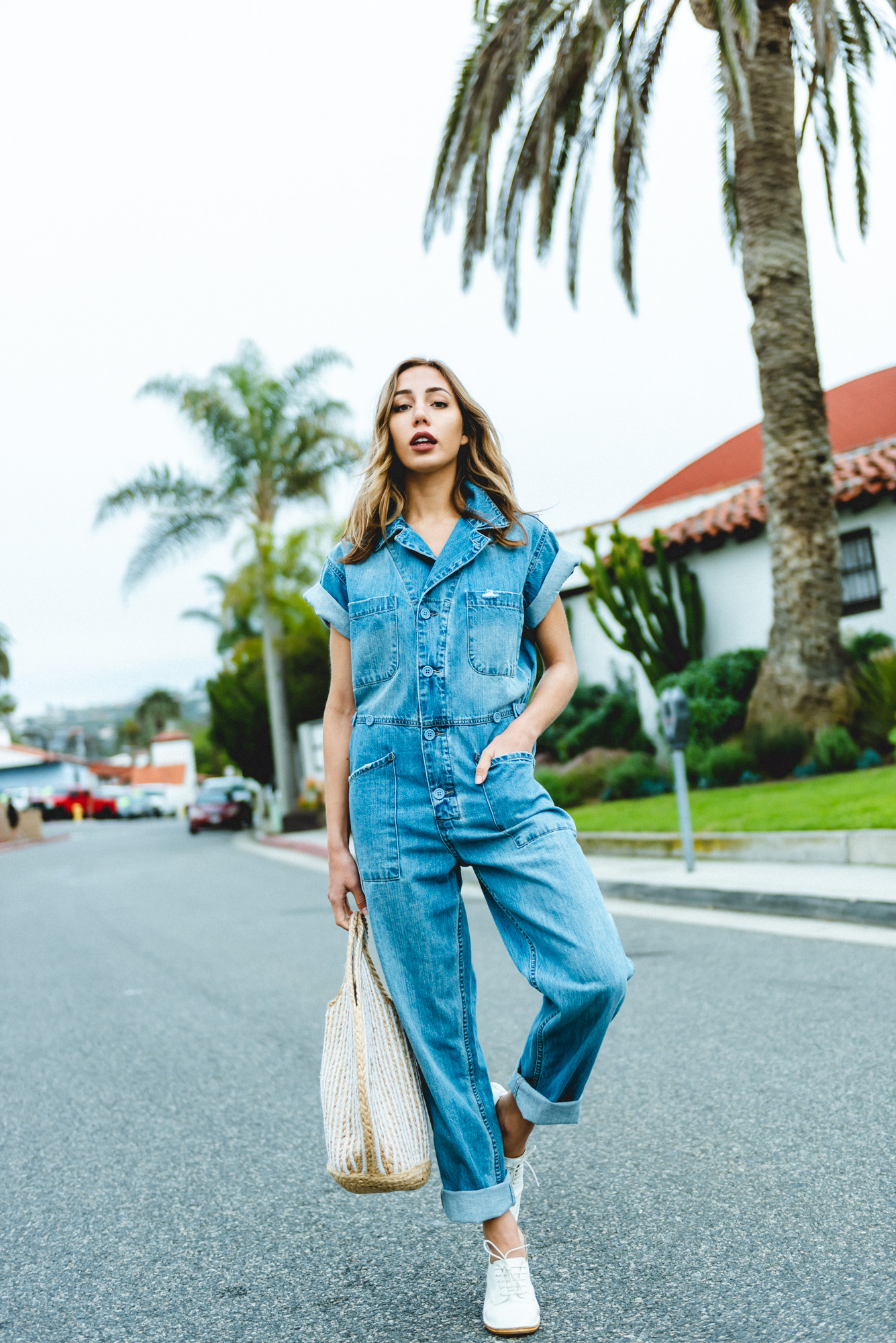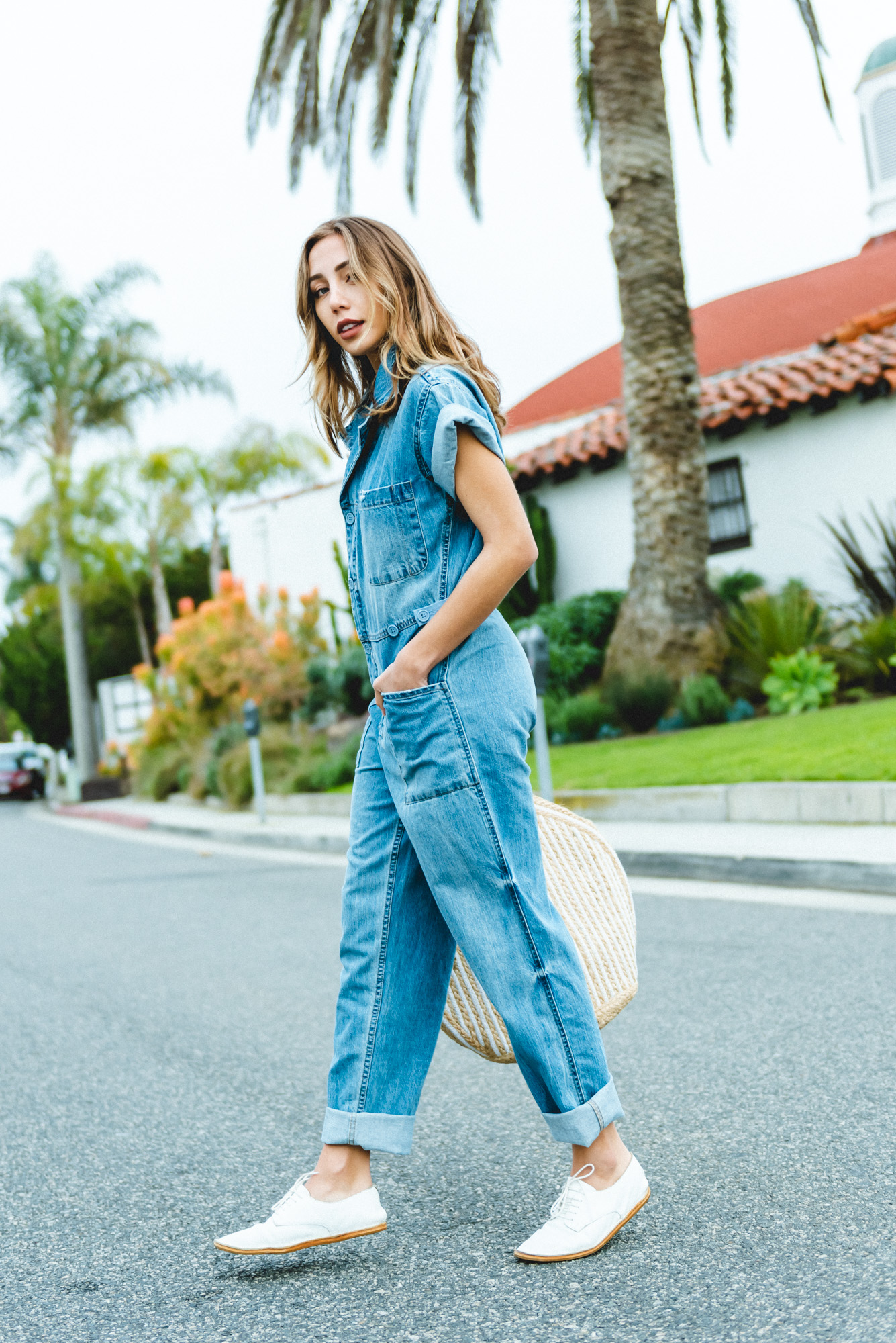 Pistola Coveralls via STEVIE SISTER available in store at Fashion Island// Shiraleah Marina $53 via ARLO AND JOY
CREDITS
Model Summer Betti @summerbetti
Photographer + Stylist Rachael Dickens @imagingbyrachael