5 Leather Pieces to add your Wardrobe
Vegan, Real, & Coated
Faux or real, leather is by far the go-to texture to add a cool girl vibe to any look. From real leather pieces to coated jeans and vegan leather midi skirts, there are some great ways to add the look of leather without the heavy price tag. Leather pieces no longer have to break the bank.
The Vest
A leather vest is a great way to incorporate leather into a look any time of year. No matter if it's real or faux, throwing on a moto vest will bring out the effortless, cool girl vibe we all long for.

LEATHER Vest: Rebecca Minkoff// Top: BB Dakota from Bardot// Pants: Otis & Maclain from Bardot
The New Luxe Tank
Serious luxury is having a leather tank or underpinning. This TIBI leather tank is perfect on it's own all year round while working as the perfect luxe layering piece in the cooler months.
LEATHER Top: TIBI from Bardot// Jacket | Skirt | Booties: Zara
Coated to Perfection
Coated jeans are a great way to get the look of leather or suede without the heavy price tag of leather pants. Trade out your blue jeans and your black skinnies for a wax coat.
Faux LEATHER Coated Jeans: 7 for all Mankind from Taim Boutique//Hat: Brixton from The Shop Lagua// Booties: Zara
Vegan (Faux) Leather
 As we all know vegan leather is a great way to get the look without the price tag.
Faux LEATHER Skirt: French Connection from Taim (see here too)// Sweater & Booties: Zara
Luxe Leggings
Really love the idea of leather pants but don't like the price tag attached? Me too!!! That's why I love these leather pants… They are real leather in front and ponte on the back side. This is good for two reasons: one, half the leather, half the price tag and two,  you're not sitting in leather and stretching it out.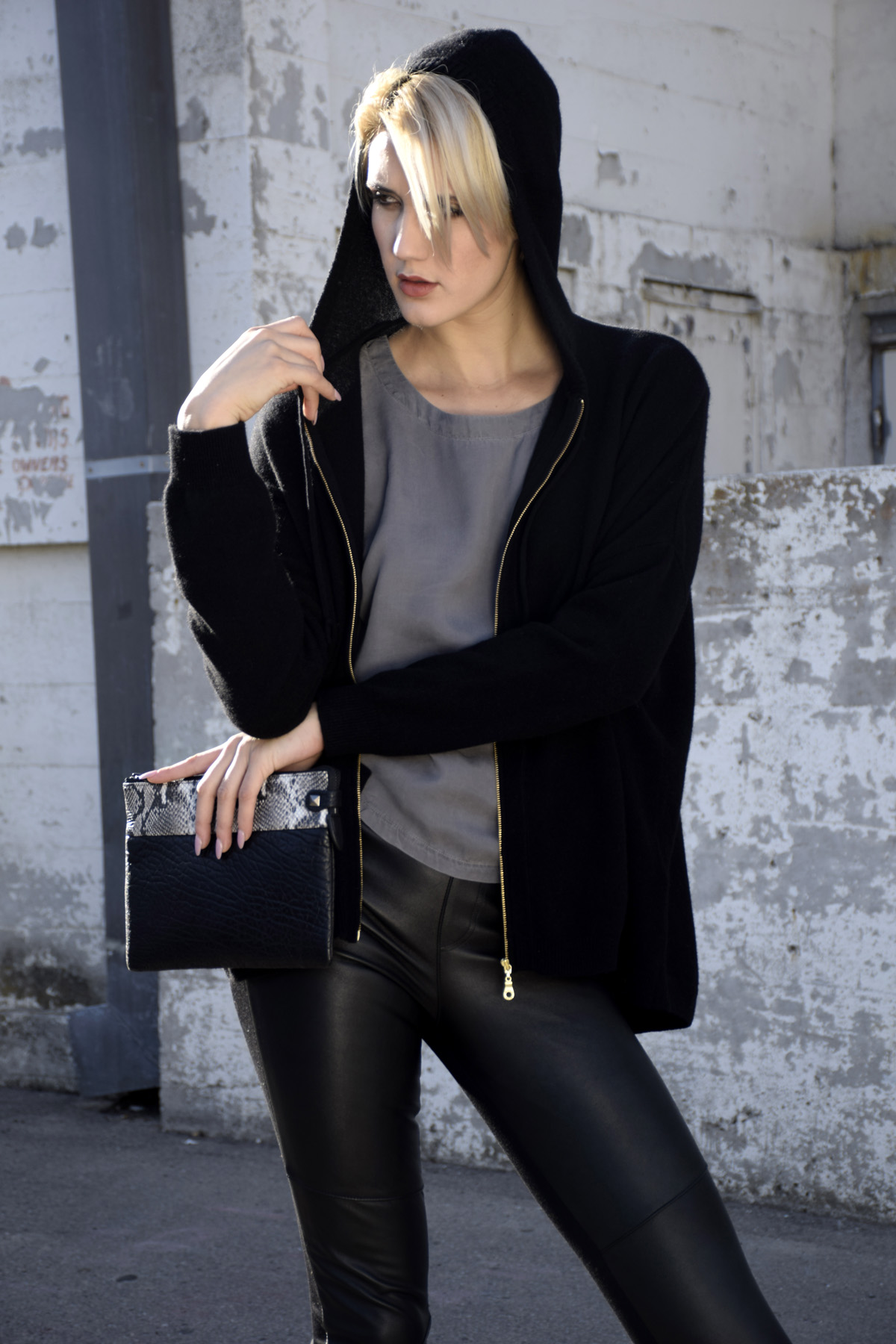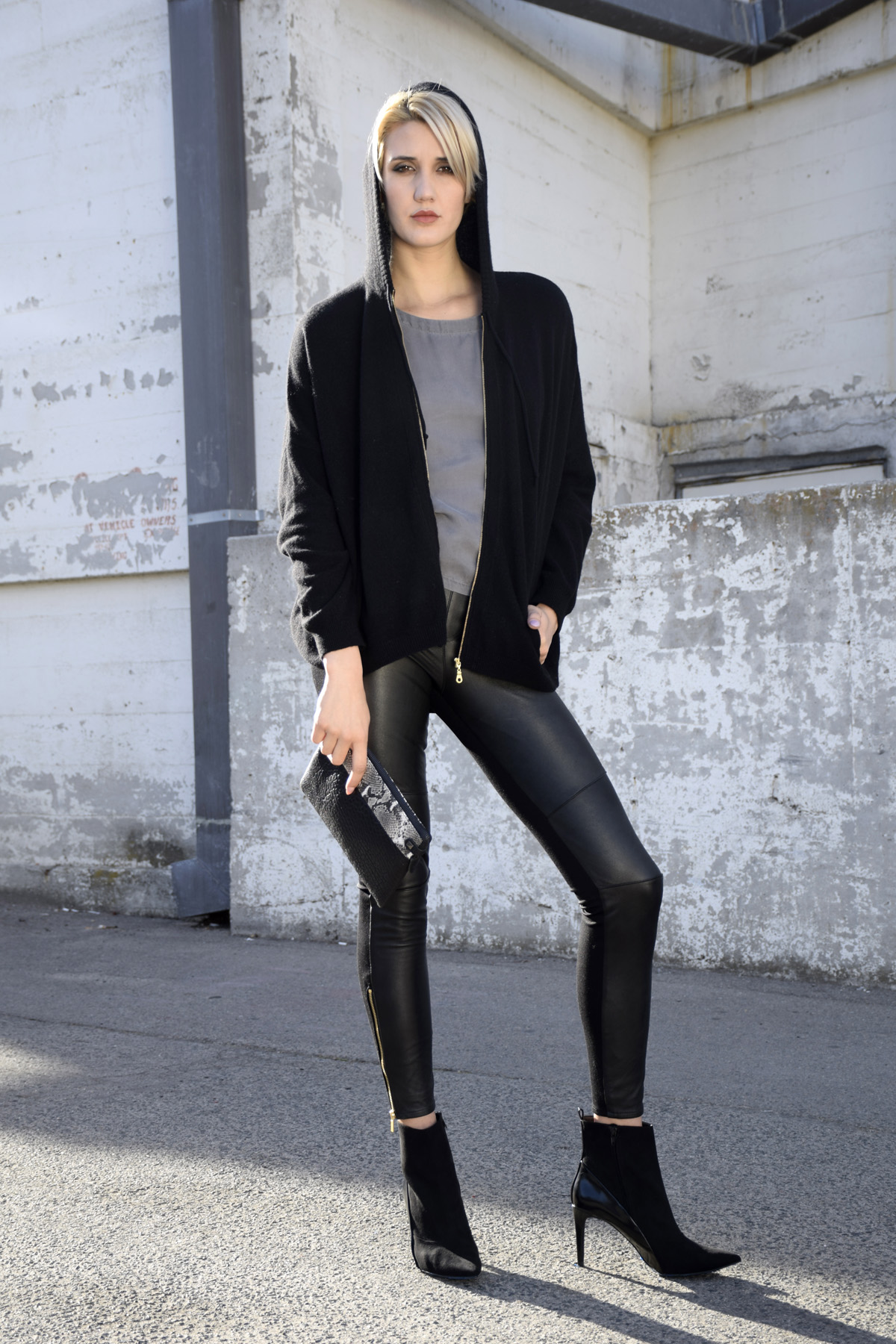 LEATHER pants: AS by DF// Top: Enza Costa// Cashmere Hoodie: Minnie Rose all from Adrift// Booties: Zara
Model: Bianca Endersby// Hair | Make-up | Photography: Rachael Dickens// Stylist: Katie O'Sullivan