DOES YOUR HOLIDAY DECOR MATCH YOUR STYLE?
Does holiday decorating stress you out? Do you feel a design 'disconnect' because the 'typical' holiday accessories clash with your home and don't reflect your style? A Christmas tree suddenly lands in your uber cool, mid-century living room and well…now, it's not so cool.  Yep, I've been there and will admit, I'm not a 'red and green' fan.  But, there is a way to have a sophisticated and modern holiday while still incorporating some of the traditional, more sentimental elements and colors.  My suggestion?  Embrace white.  White is the ultimate backdrop (or black and white) for a pop of color.  Pick one that works with you're existing style and keep it simple. Edit what you don't need to eliminate clutter.  I've broken down 5 cool spaces below and shared some tips on achieving a modern twist for the holiday!  The result will be a fresh, inviting space that's cohesive with the rest of your home.
Happy Decorating….xo PO
1.  LIGHTING
WHITE lights are my go-to always.  Keeps everything looking fresh and clean!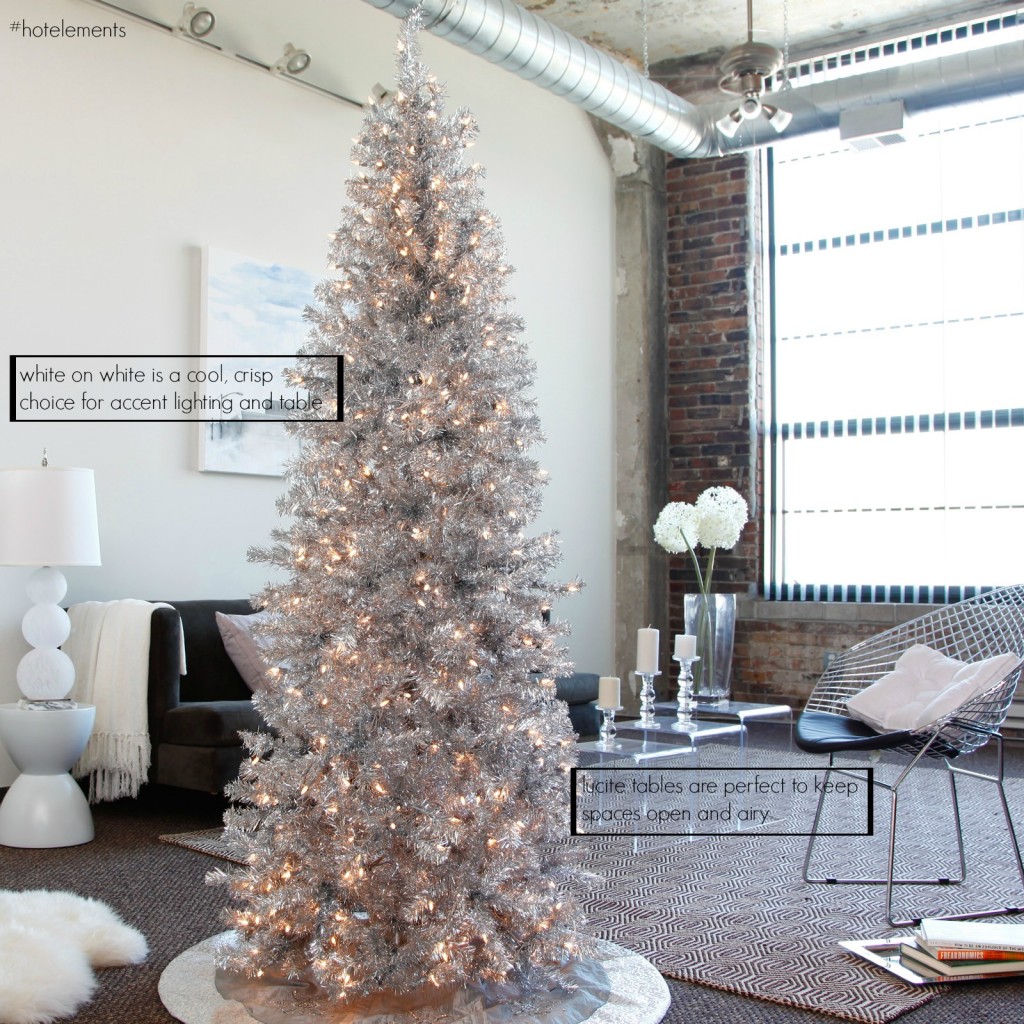 2.  COLOR
White walls can be a blank canvas for rich saturated colors of eggplant, teal and orange. Love the tree…Get creative with color!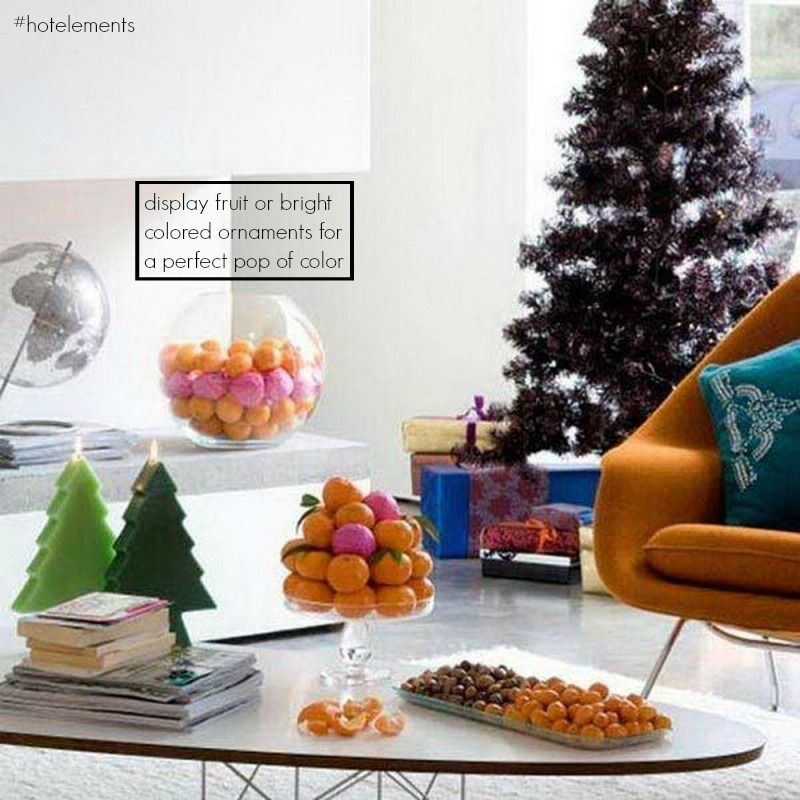 3.  ACCENTS
Glass cylinders are great when used in varying heights and sizes and they reflect the light.  Fill the larger ones with ornaments in different sizes for a modern accent.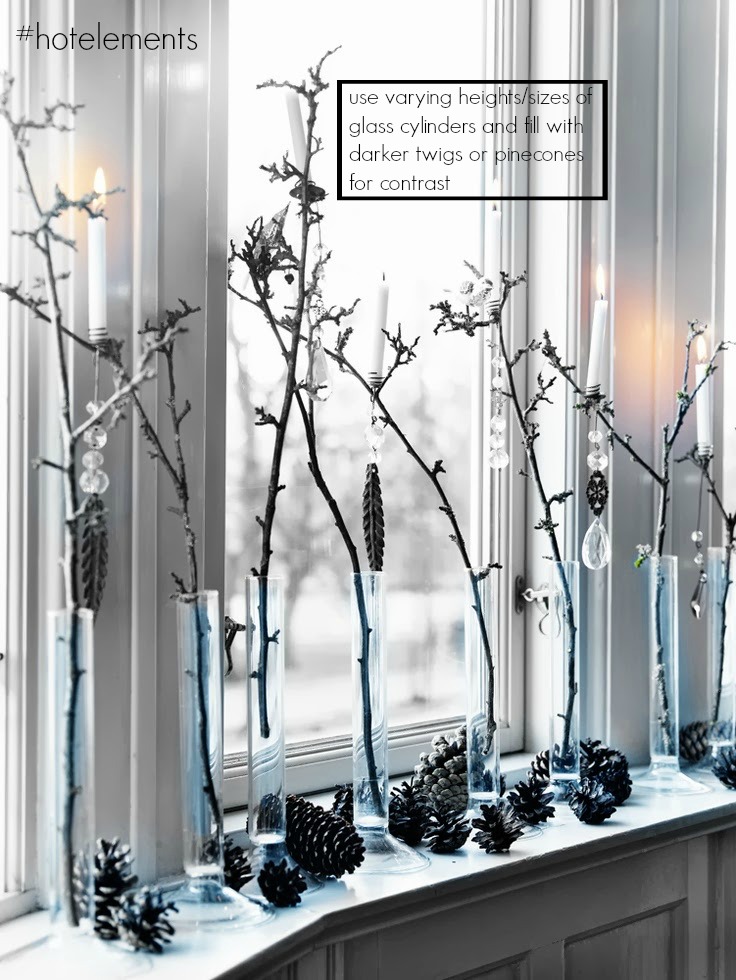 4.  Pick 3 colors to work with.
In this example: robin egg blue, silver and white is sophisticated and fun but still feels festive!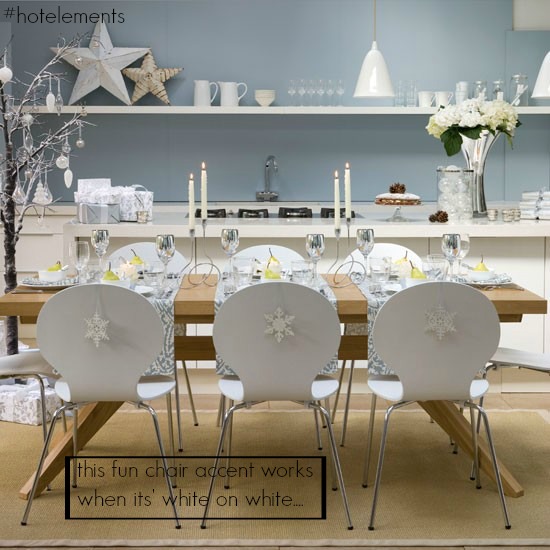 5.  CANDLES
Ok, so I'm a bit opinionated when it comes to candles. Keep candles ivory or white – you want to draw attention to the 'light' not the color of the candle…Just sayin:-)