WHITE HOT PRE-SPRING 2014 | How-to Rock White in the New Year  by Rachael Dickens
Are you thinking… What is "pre-spring"? Not to worry you're not the only one. Pre-Spring is a term used in the fashion industry for transitioning into the new Fashion Season. Are you also thinking what fashion season, it's still summer? Us too!
White has now become a neutral color to embrace all year round. It's not just for the spring/summer season anymore. Normally this time of year (the middle of winter) I would be showing you ways to rock "Winter White"… But what winter? So since California has yet to see a winter I wanted to show you a few great white pieces to add into your year round wardrobe. Plus whether your style in minimal, edgy,  or sophisticated we have a white hot look for you.
Our first look is refined and modern. This soft, classic, clean look is perfect. The high-low boxy top adds a modern vibe to your look while the shorts perfect length add sophistication to minimal styling. We set off this look with both a color block cross body and low heeled sandals.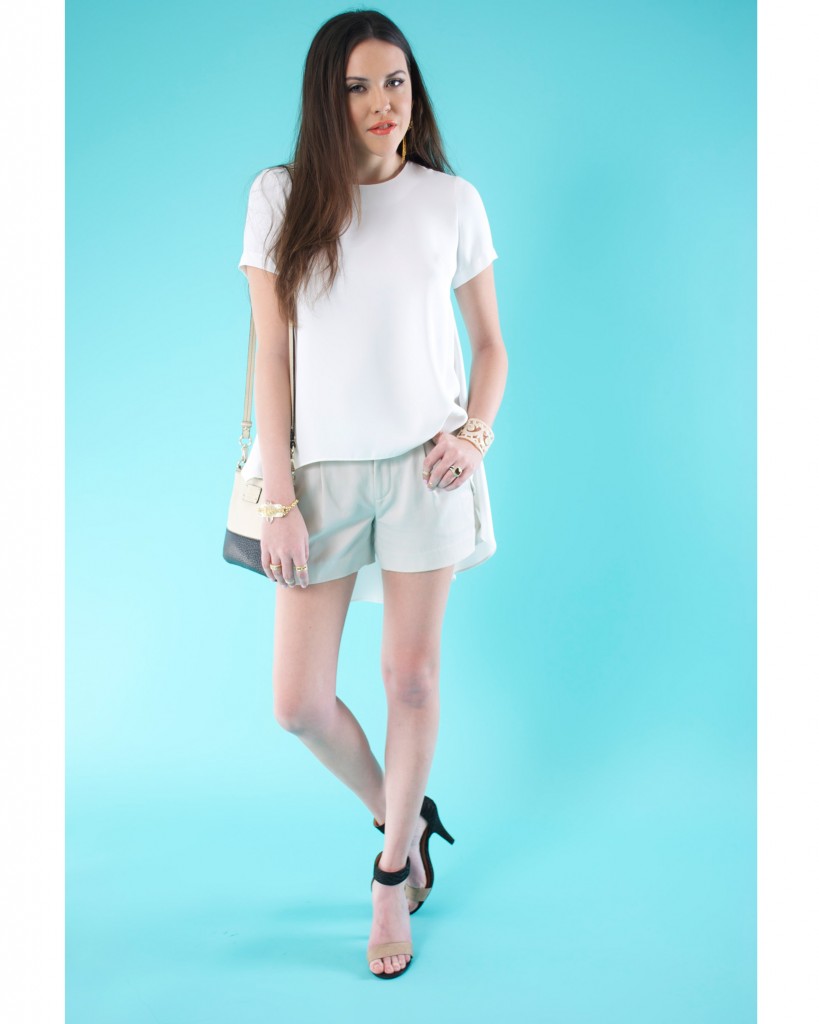 Top: Topshop// Shorts: Vince from Bardot// Bag: Kate Spade (Thanks Mariel)//Shoes: Jeffery Campbell// Bracelet (left): Adorne Jewelry by Dana from Sadie Slick// All Rings & Bracelet (on right): From Rachael's Jewelry Box
Mixing and matching different styles together always looks modern and fresh. Mixing these white "beat up" boyfriend jeans with a sheer, blush blouse and neutral peep toe pumps is playful and flirty. I love this white washed  "cool girl" vibe.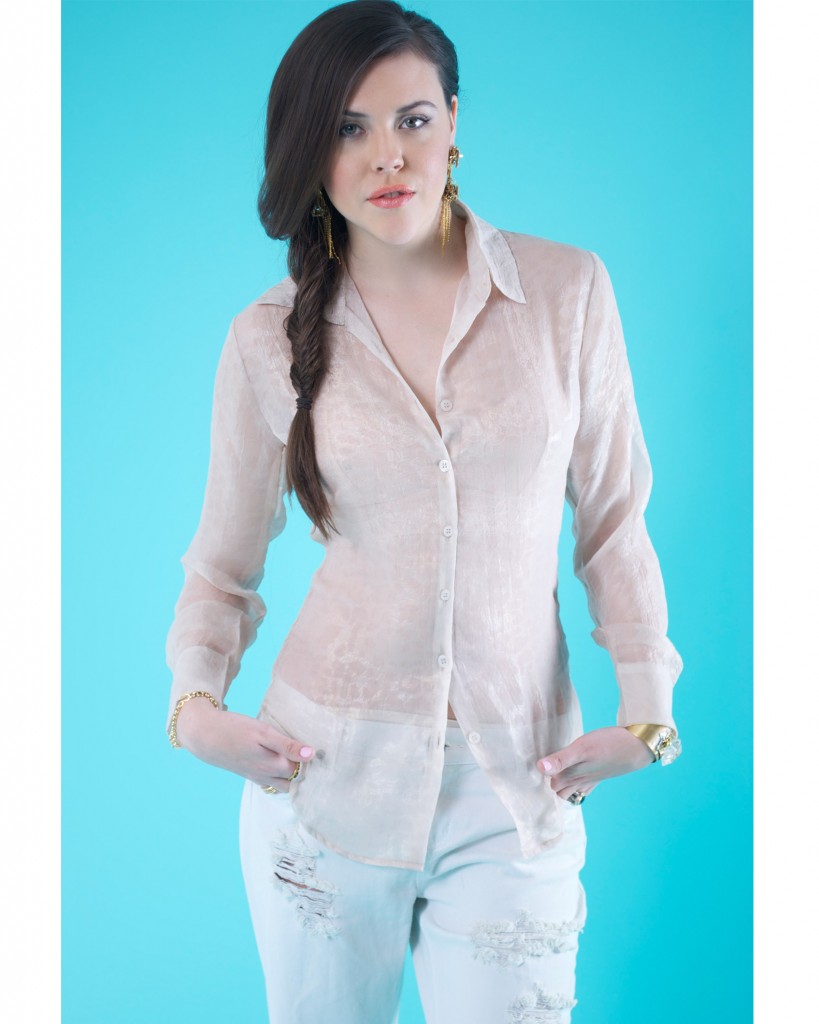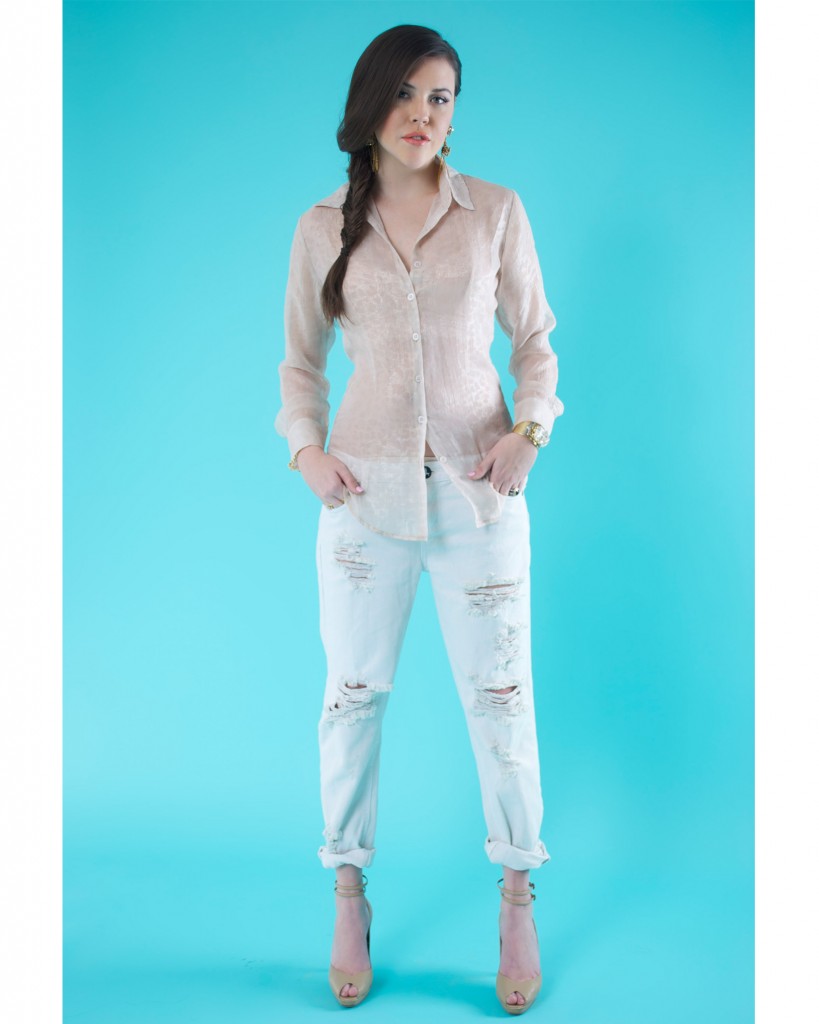 Top: Press from Taim Boutique// Bralette: Isla Boutique//Baggie Boyfriend Jeans: One Teaspoon from Sadie Slick// Both Bracelets: Adorne Jewelry by Dana from Sadie Slick// Shoes: similar
Sophisticated styling and the colors white, ivory, and  cream go hand and hand. I'm obsessed with this oversized ivory leather coat. What a great way to make a fashion statement. The runways have been full of oversized coats but none of them have felt like they fit with the OC's style sensibility, until I saw this one. Whether your pairing this oversized leather jacket with a jacquard cream pencil skirt (shown below) or a pair of white skinny jeans, this  is a coat to add your collection of leather. Restyling Tip: Try this jacket over all black for a white hot look.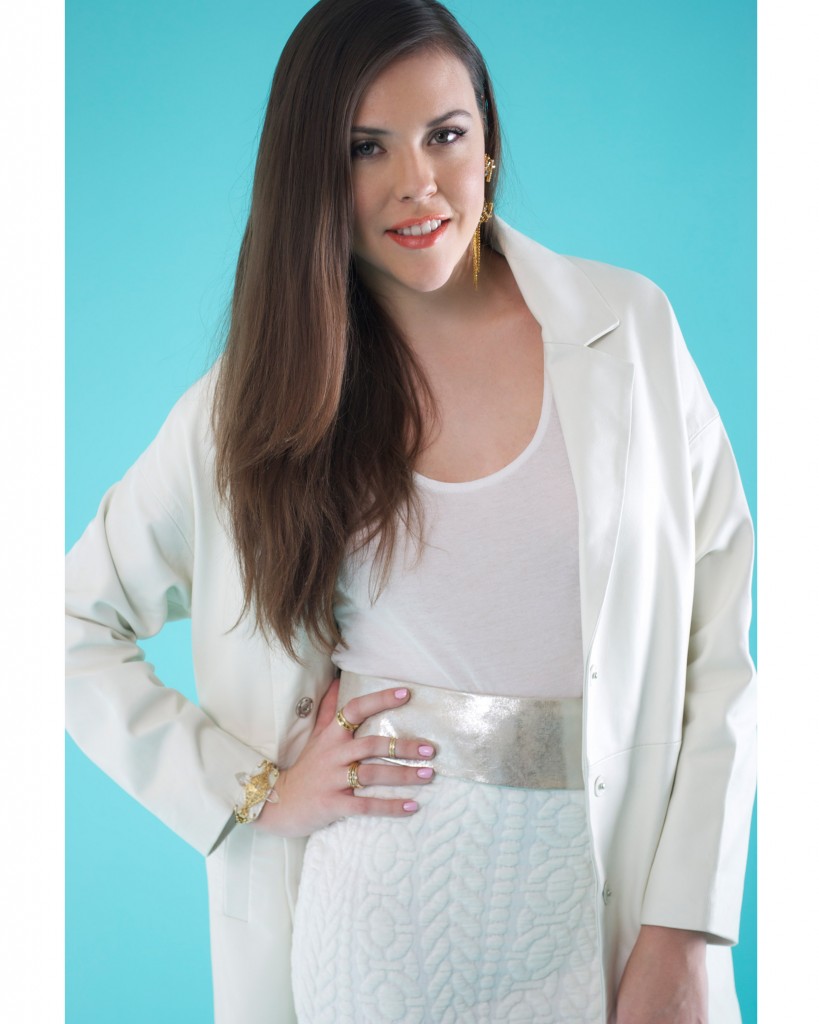 Jacket: Topshop// Tank: OCSR Basic// Skirt: Topshop// Belt: ADA Wrap Belt from Sadie Slick// Bracelet: Adorne Jewelry by Dana from Sadie Slick// Earrings: Sadie Slick
If a oversized ivory leather coat is too fashion forward for you, not to worry this white leather moto jacket is perfect for EVERYONE! I'm obsessed with white leather! This year trade your black moto jacket for a white one for an added edge. What a great way to incorporate the color white and leather into just about every look. A modern mini and a simple silk or cotton tank with white pointy toe pumps with your white leather jacket will have you standing out in the crowd.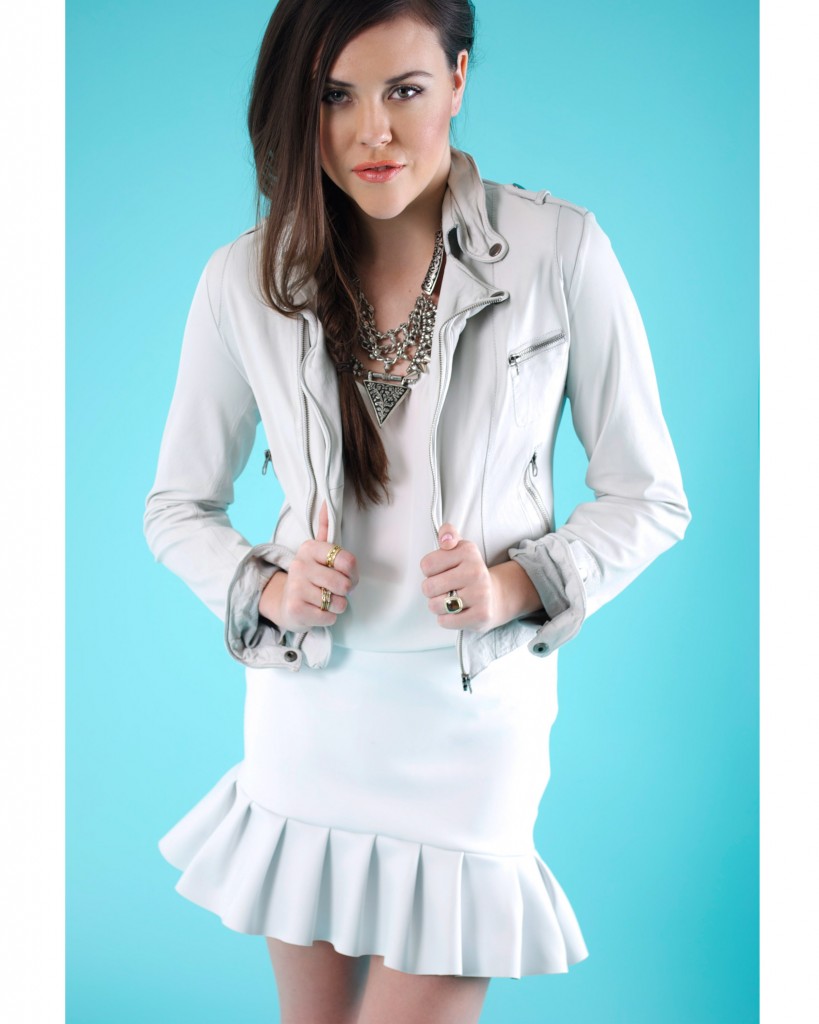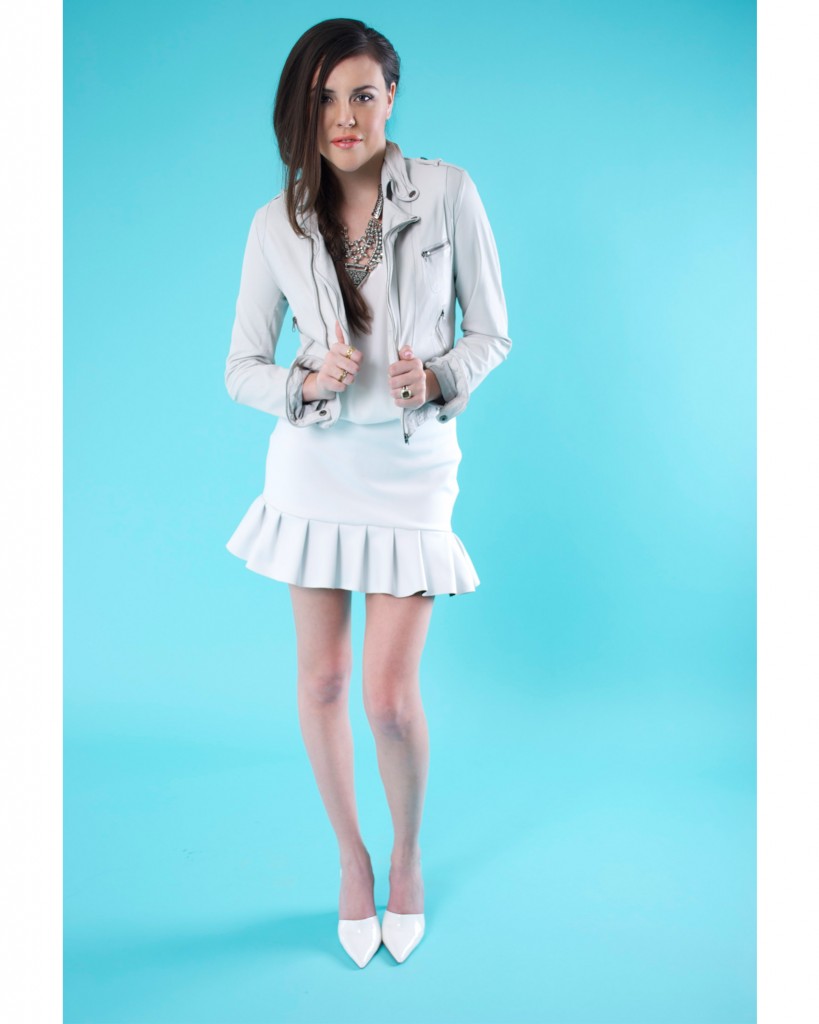 Leather Jacket: Jakett from Isla Boutique (call for special orders-come in other colors)//Tank, Skirt, Necklace & Shoes: Zara
Model: Briana Ruff// Hair & Make-up: Rachael Dickens// Stylists: Katie O'Sullivan & Rachael Dickens// Photographer: Rachael Dickens// Set Manager: Natalie Dickens