Finding the perfect vintage piece to coincide the current trend is a bit of an art. This can be intimidating to the novice vintage shopper. But with a few easy guidelines you too can find amazing vintage pieces that are currently on trend, so that your style can oh so subtly stand out in the crowd.
A couple of the most important things to understand vintage are one, it's not going to be perfect, but that's it's charm and two, what you really love might not fit, not to worry that's what a tailor is for.
The most important thing about vintage shopping is buy what you love and only buy something you're actually going to wear.
If you want more info on vintage shopping join us for our Upcycle Style Event at Sourced. where you can get one on one answers on how-to shop vintage and how to style the vintage you purchase.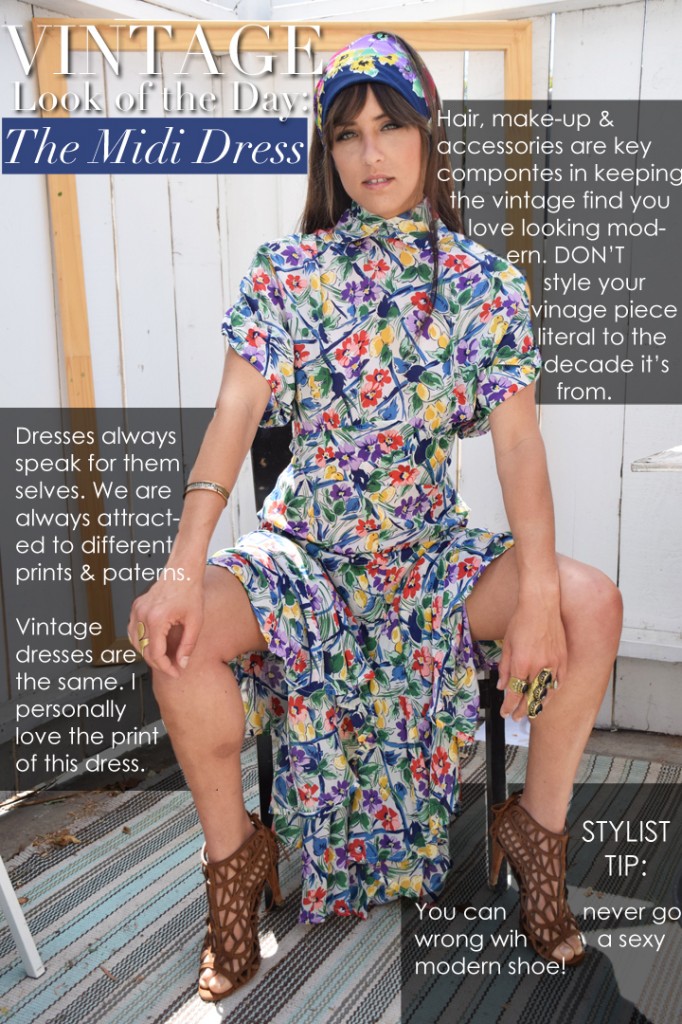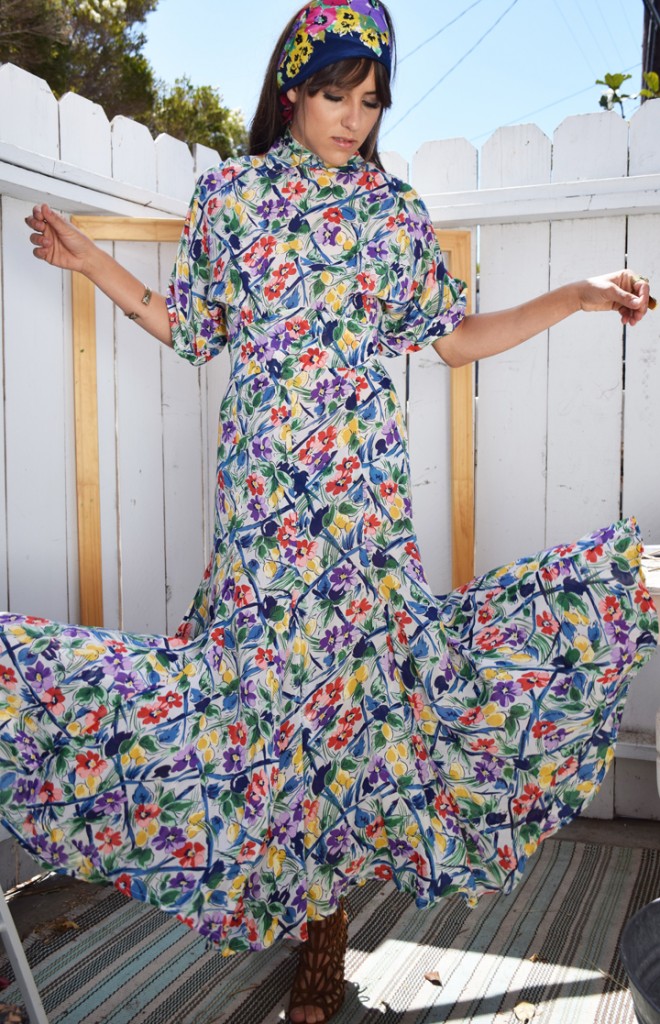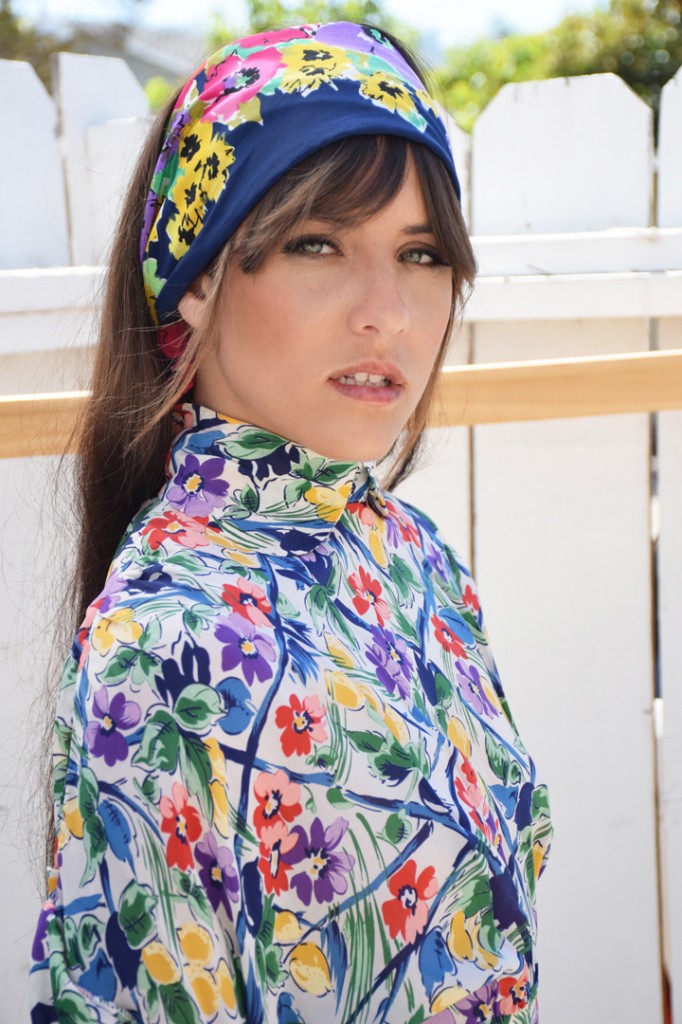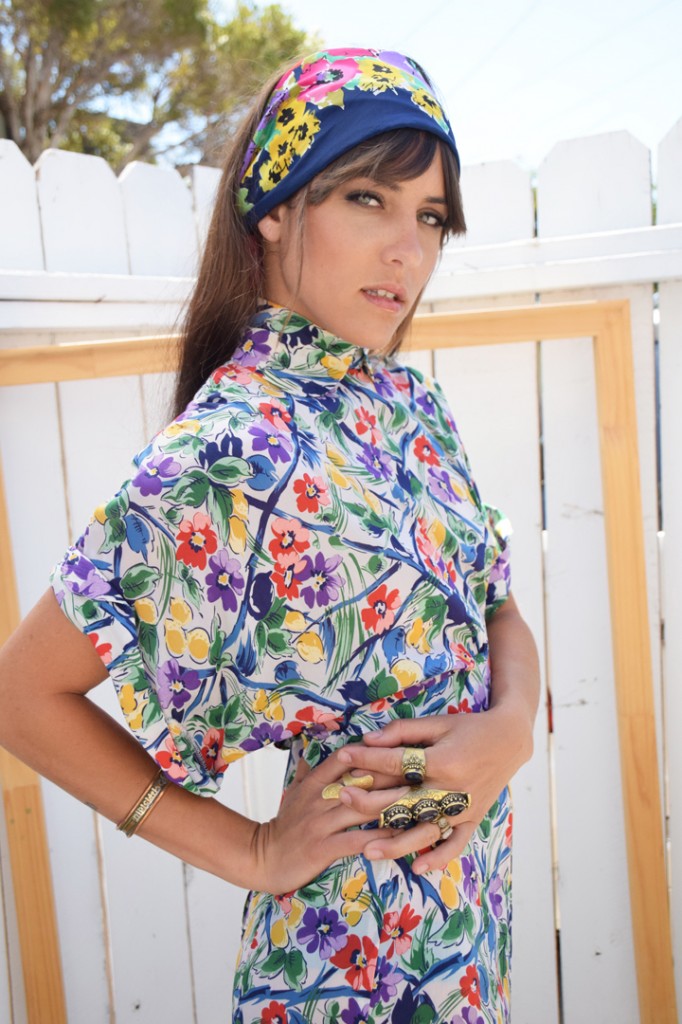 Dress: Norma Kamali Vintage 1980's does 40's Floral Rayon Dress with High Mod neck with Peter Pan Collar & slouchy dolman sleeves// Scarf: Macalistaire Vintage from Sourced.// Shoes: Zara
Model: Sophie Marie Rothe// Hair & Make-up: Swell Beauty// Stylists: Katie O'Sullivan of Styled by Katie & Kirby Morris of Fashion by Day// Photography: Rachael Dickens// Set Manger: Natatie Dickens