By Rachael Dickens
Romantic Details
Ruffles, Lace & Florals
We love romantic details…. From sweet and sassy to down right sexy, we've picked a few looks with romantic details to add a little something special to your look. Ruffles, lace and florals have a beautiful way of adding a romantic feeling to one's look.
Flirty Florals
Florals, like every thing else, are  a personal preference. I actually prefer dark florals in the fall over light florals in the spring. That being said, every season seams to come up with the perfect floral color combo that works all year round. Finding clothing that works all year round is what southern California gals need the most. This Free People dress is sweet and flirty with a great combination of style and color. This mini is also a great example of balanc; although it's short it has a high neckline and long sleeves which makes this mini feel not too short. As it begins to cool (I hope), throw on your favorite moto jacket, denim jacket, long vest, or sweater and pair it back with tights and boots for a SoCal, fall re style.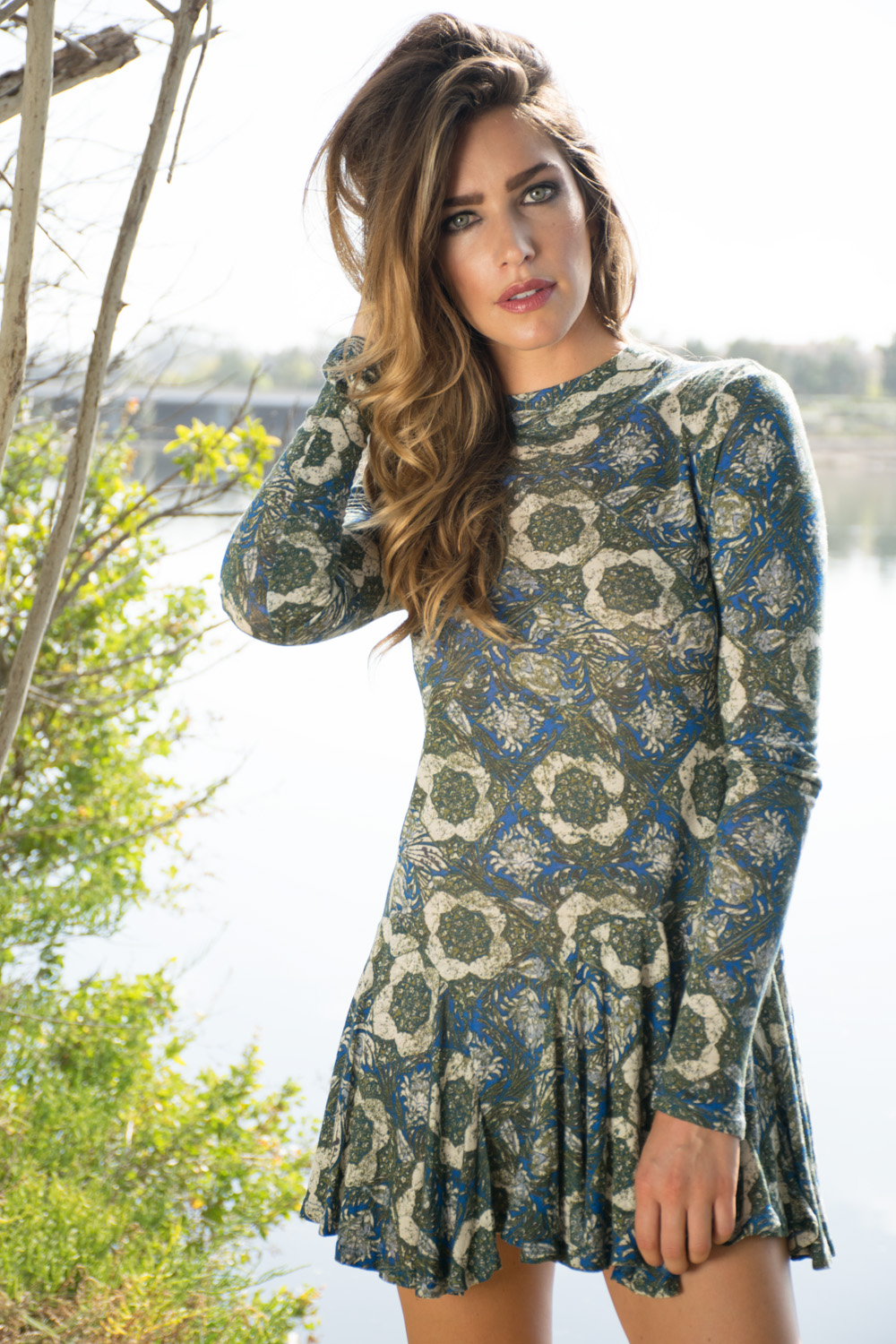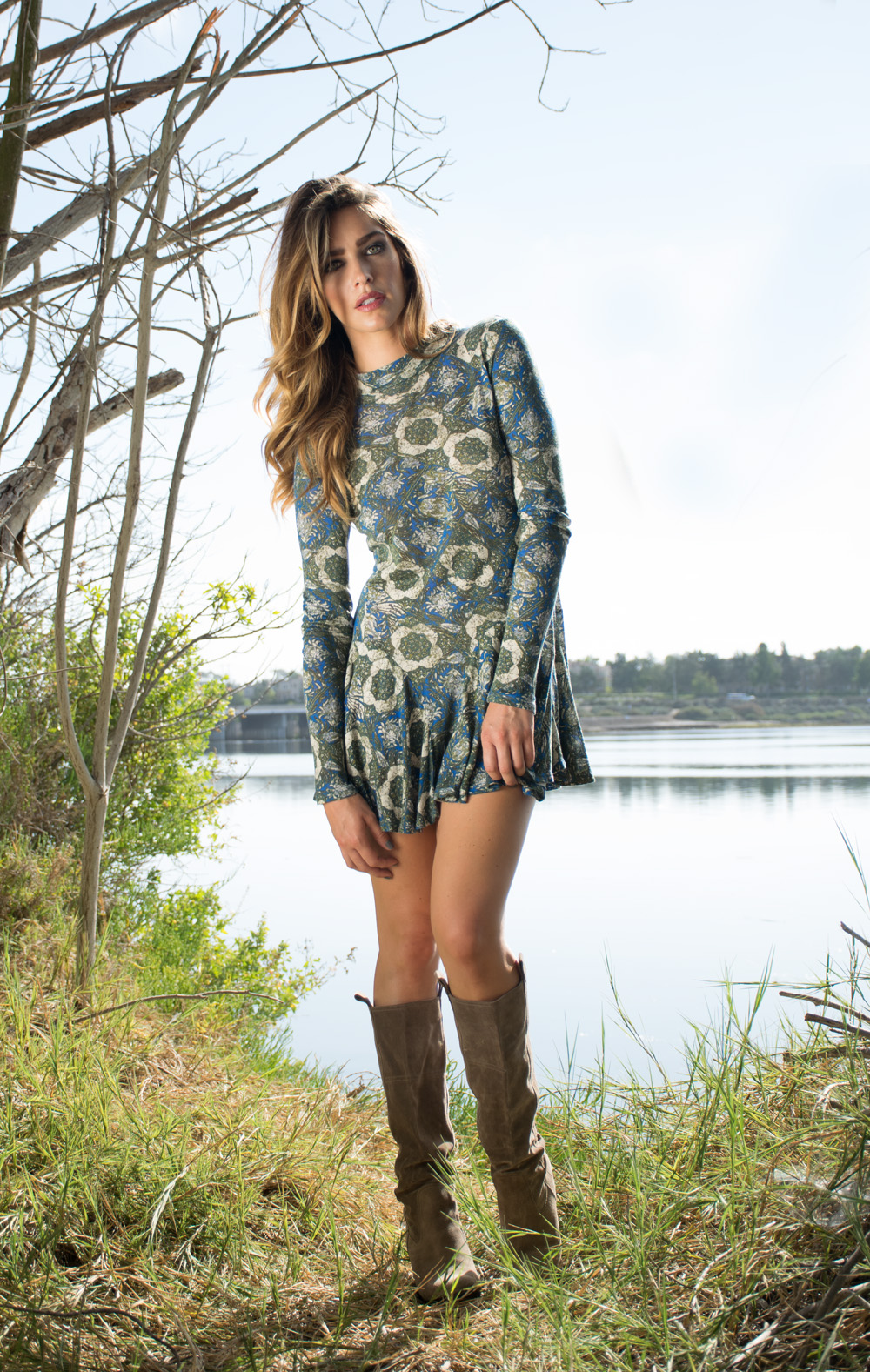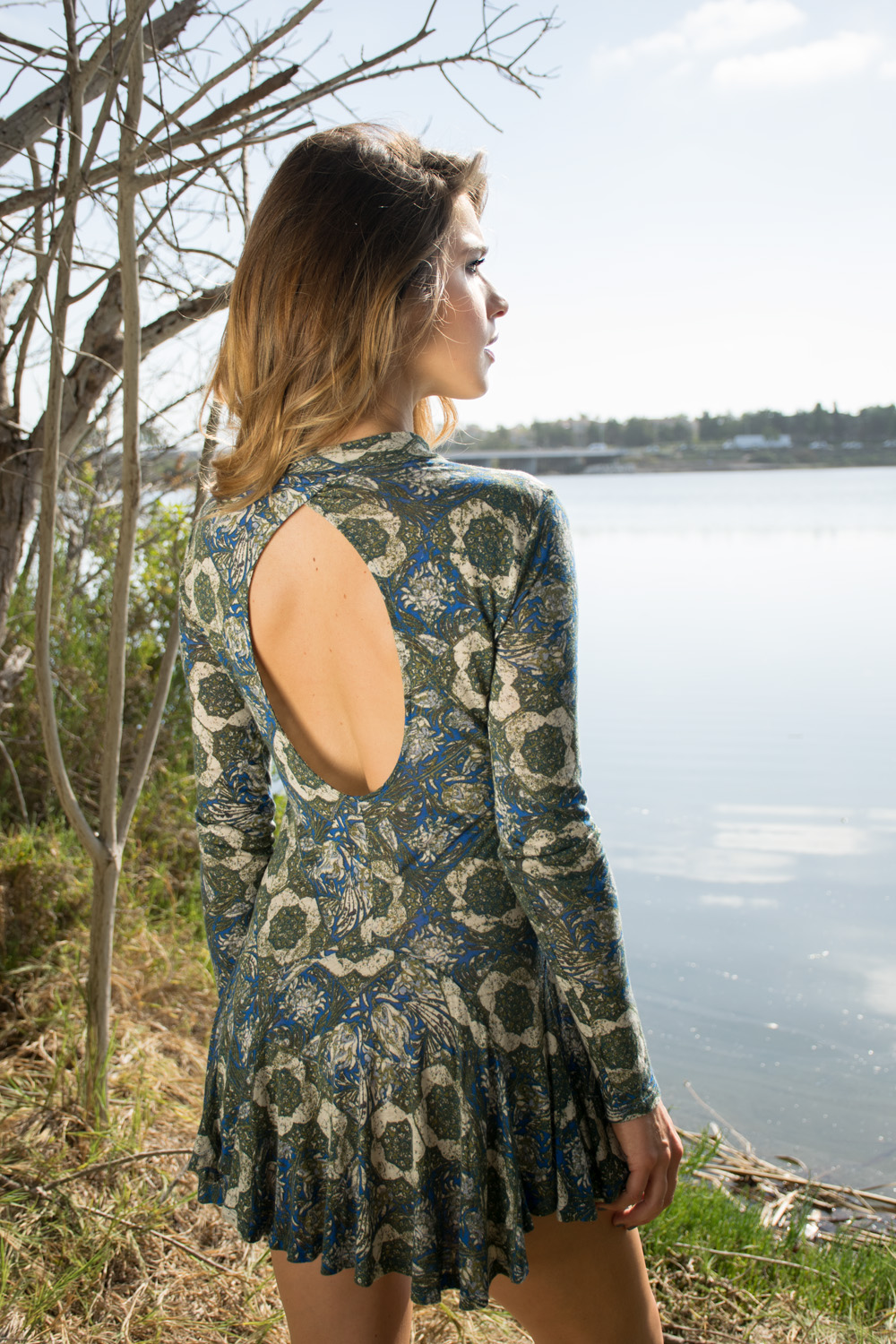 Dress: Free People from Sadie Slick
I love separates….
Dresses are great, they make getting ready simple but it's separates that allow you the most style options. Each of the pieces in the next two looks can be worn countless ways. Notice the proportion of each look is similar, high waist and a crop top. This is import to notice when you're going to restyle the tops. Make sure you pick bottoms that have a higher rise. This will balance the proportion and be the most flattering.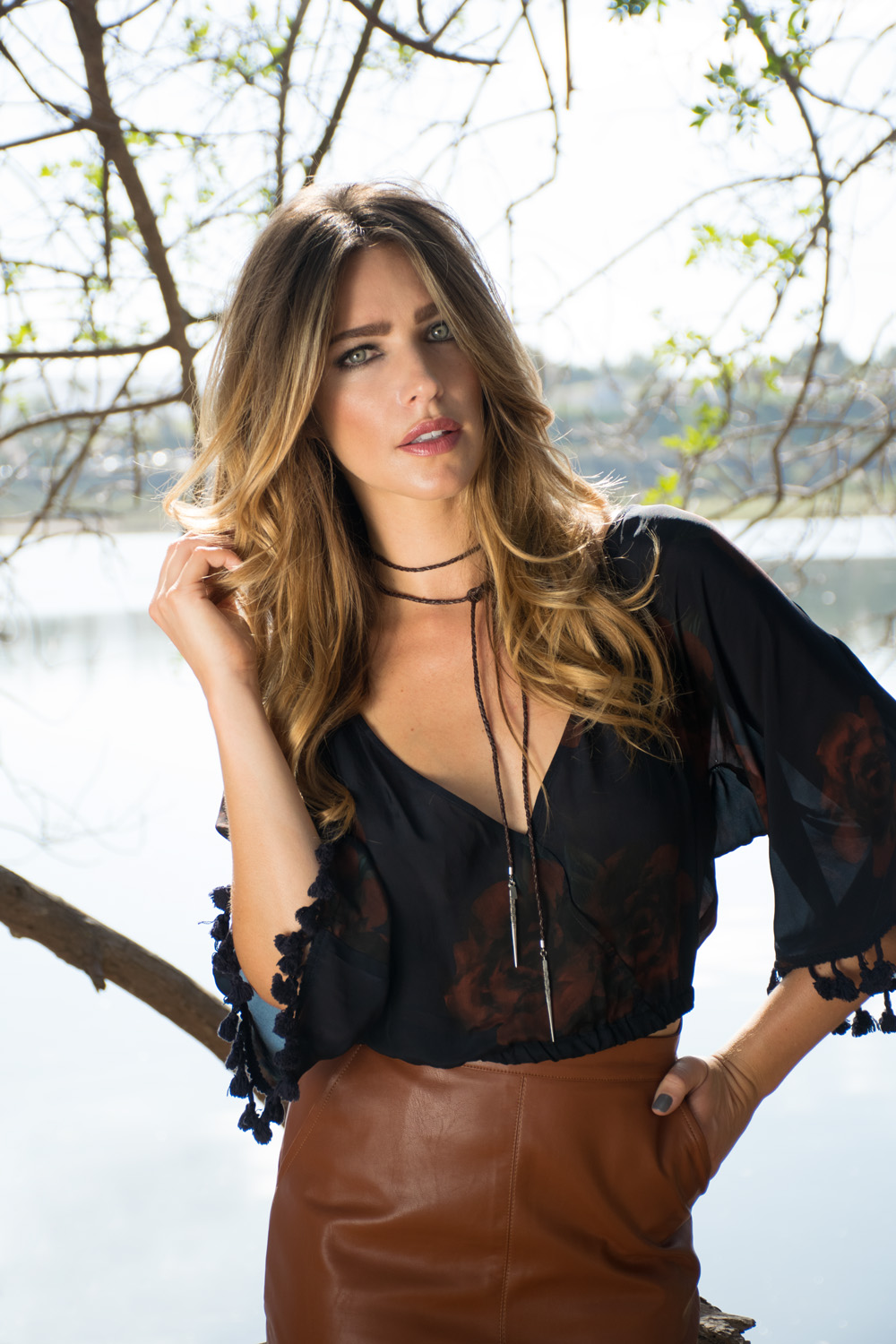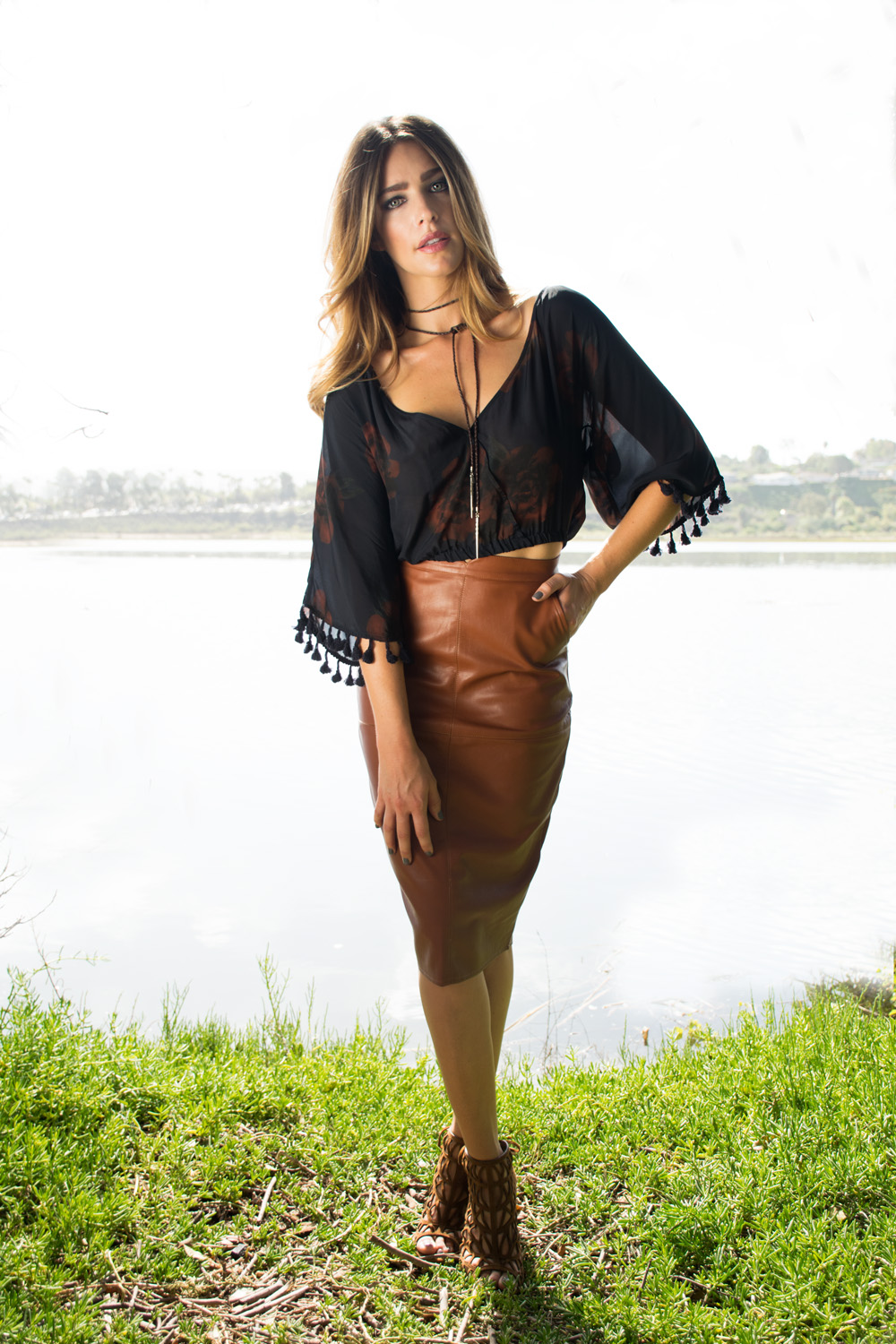 Top: Winston White from Modern Romance// Faux Leather Skirt: Missguided// Necklace: Vanessa Mooney from Modern Romance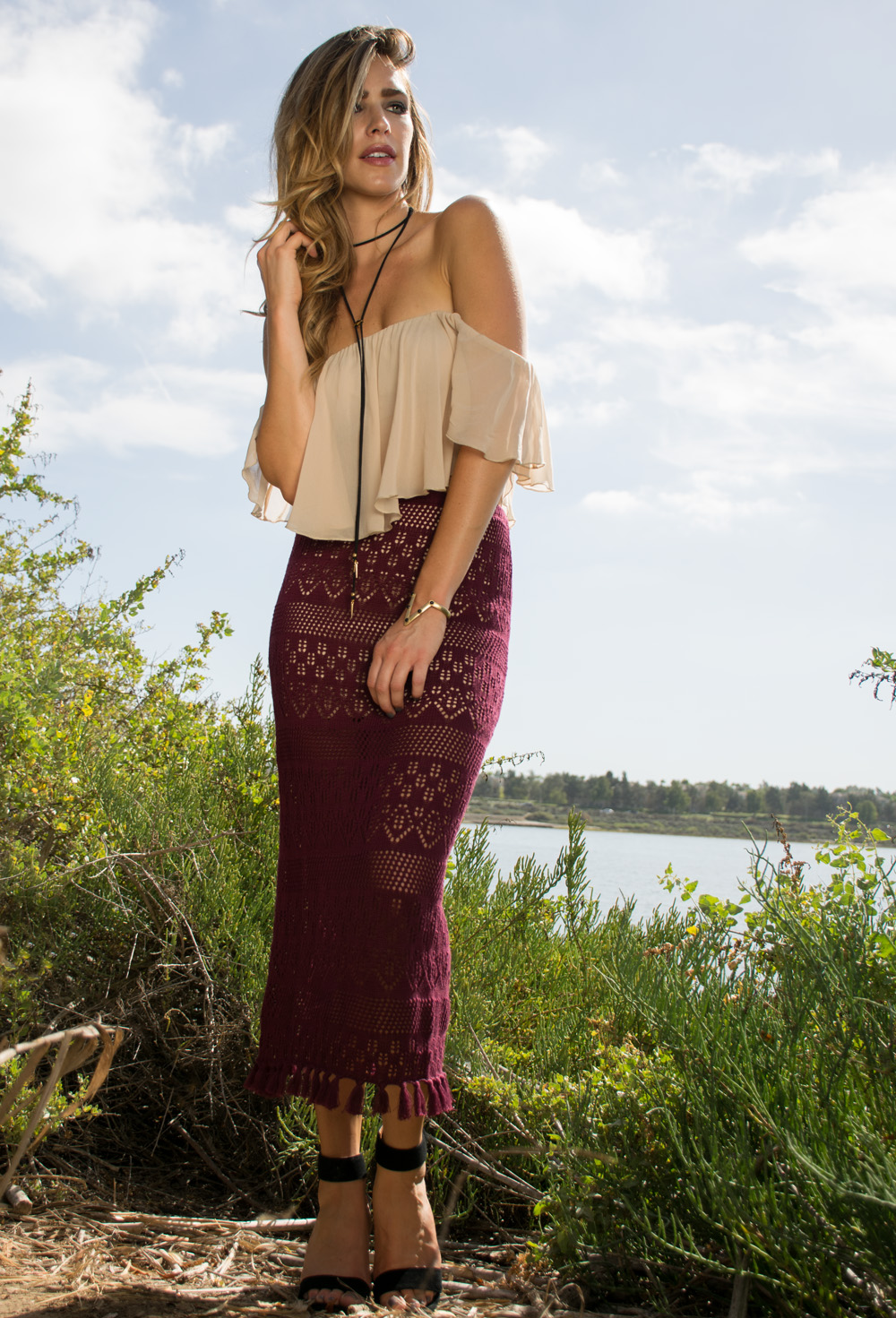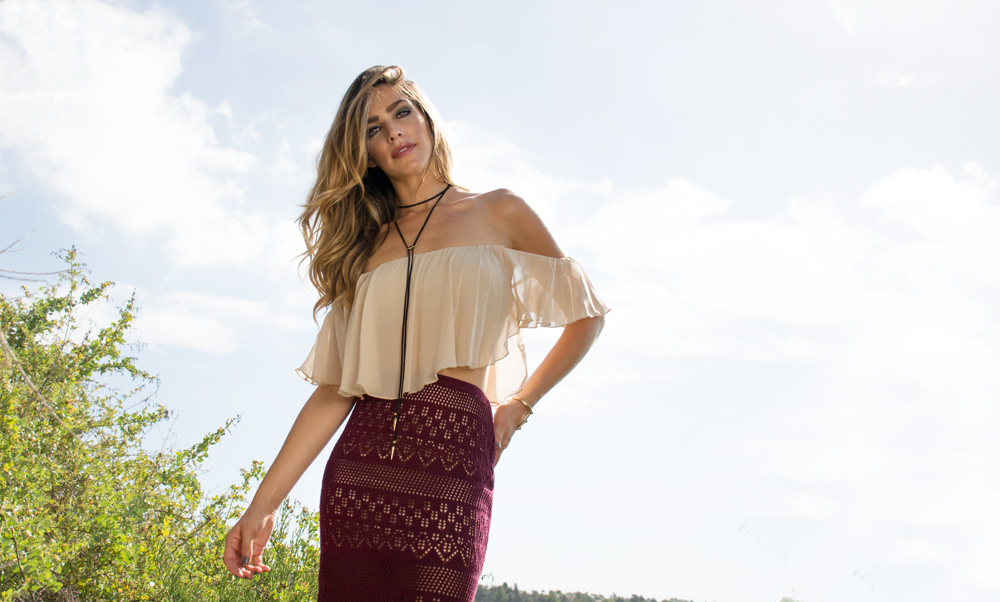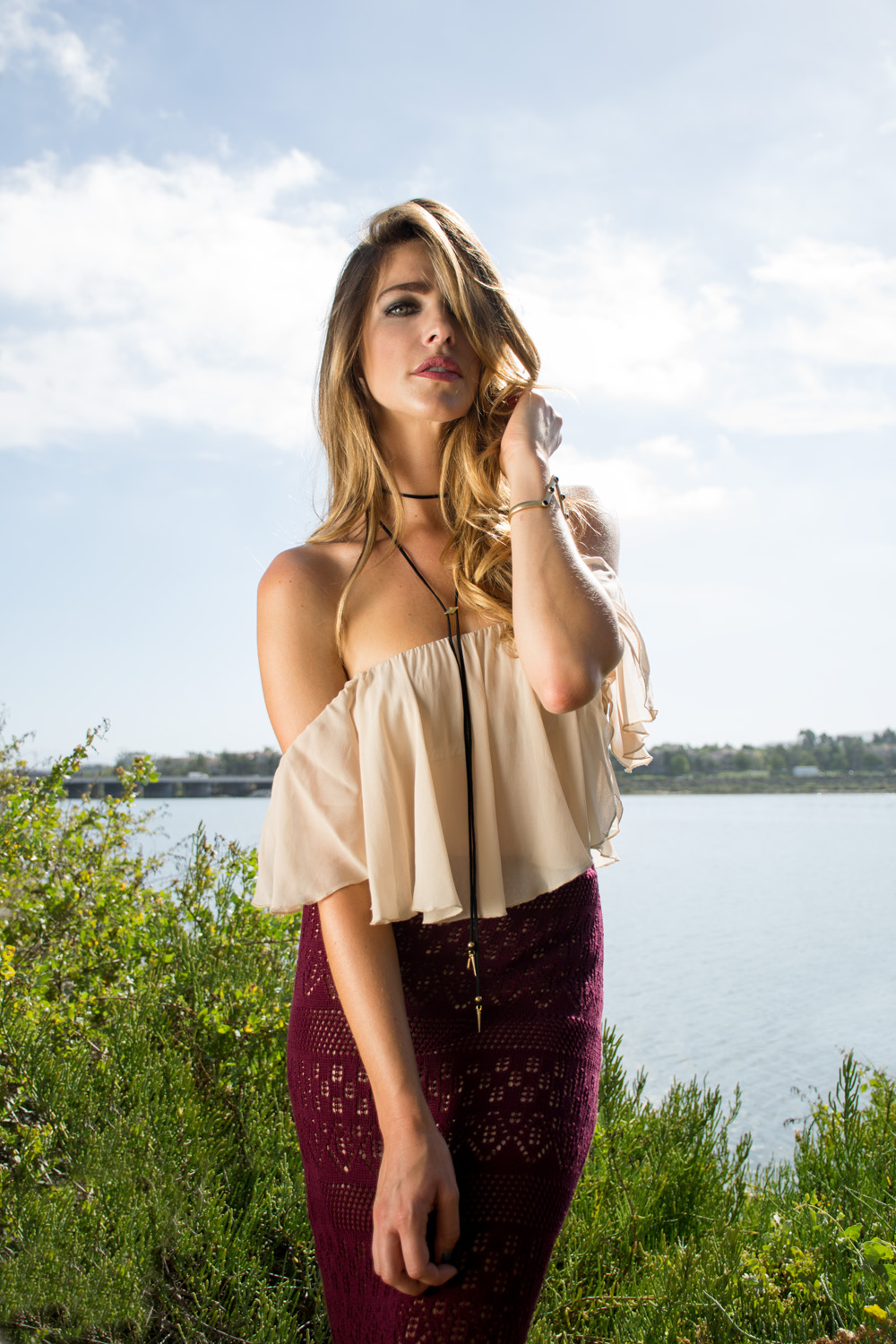 Top & Skirt: Winston White//Necklace: Vanessa Mooney all from Modern Romance
The Statement Dress
For love and lemons has been masterfully designing sexy statement dresses we can't get enough of!!!!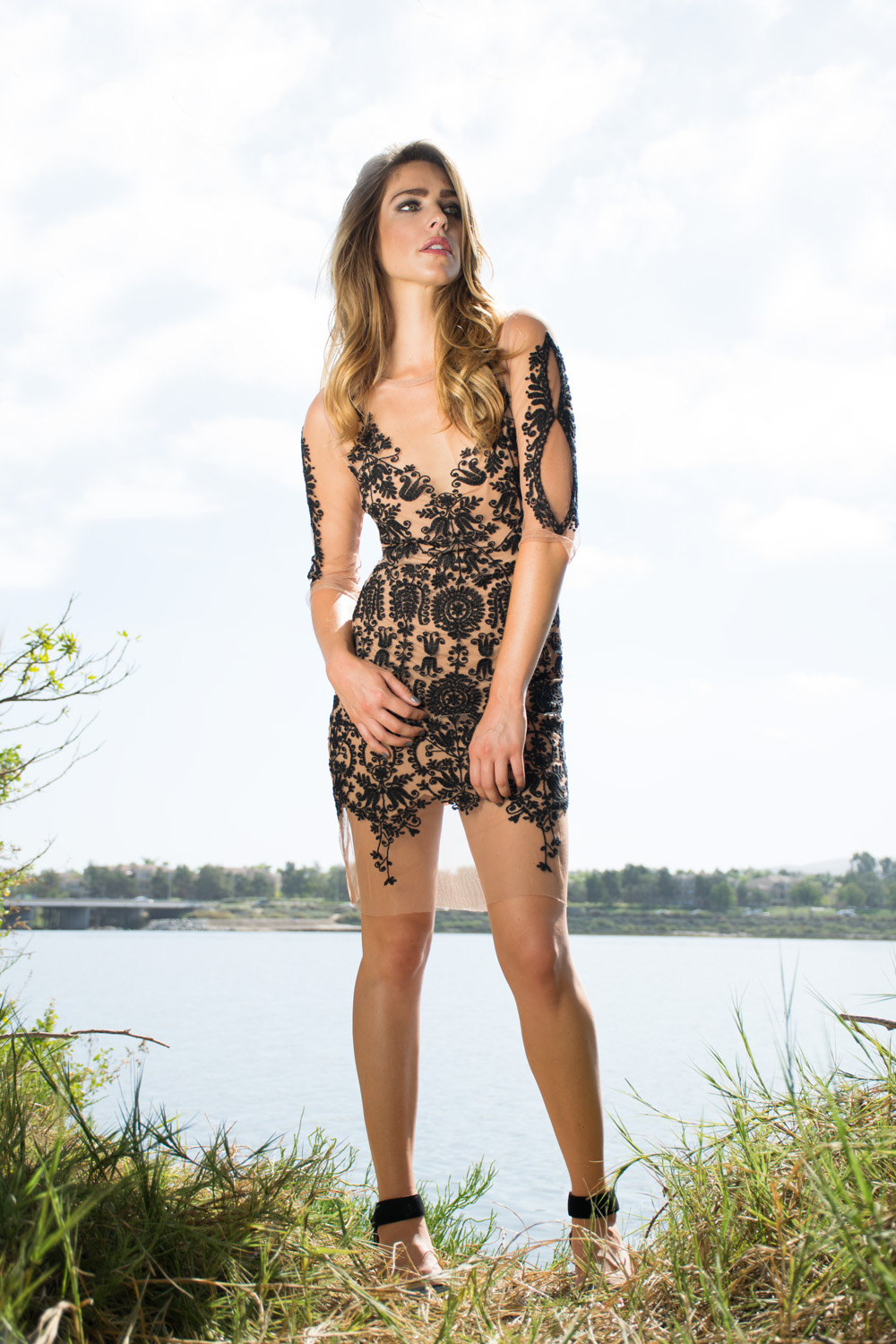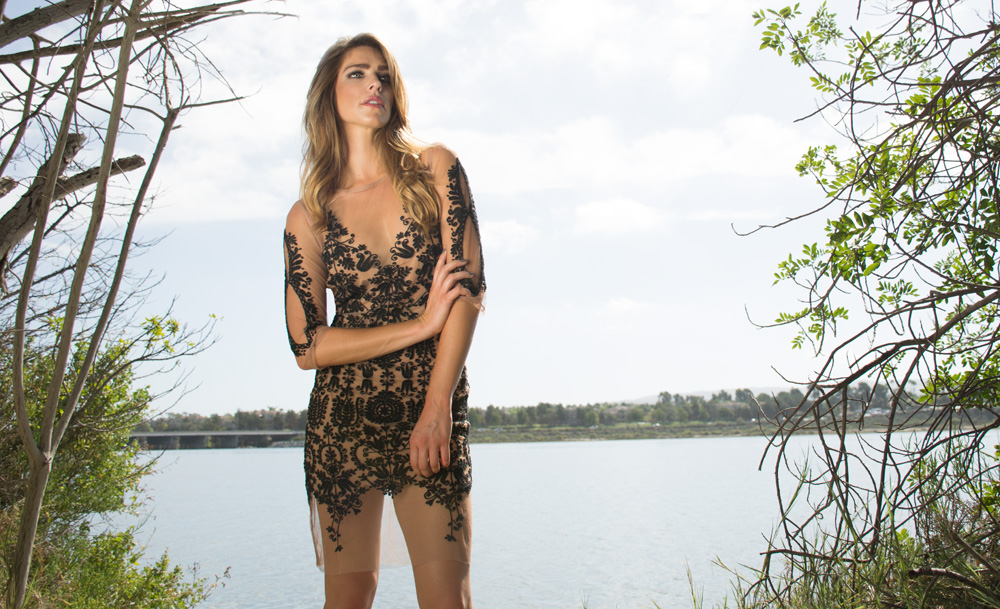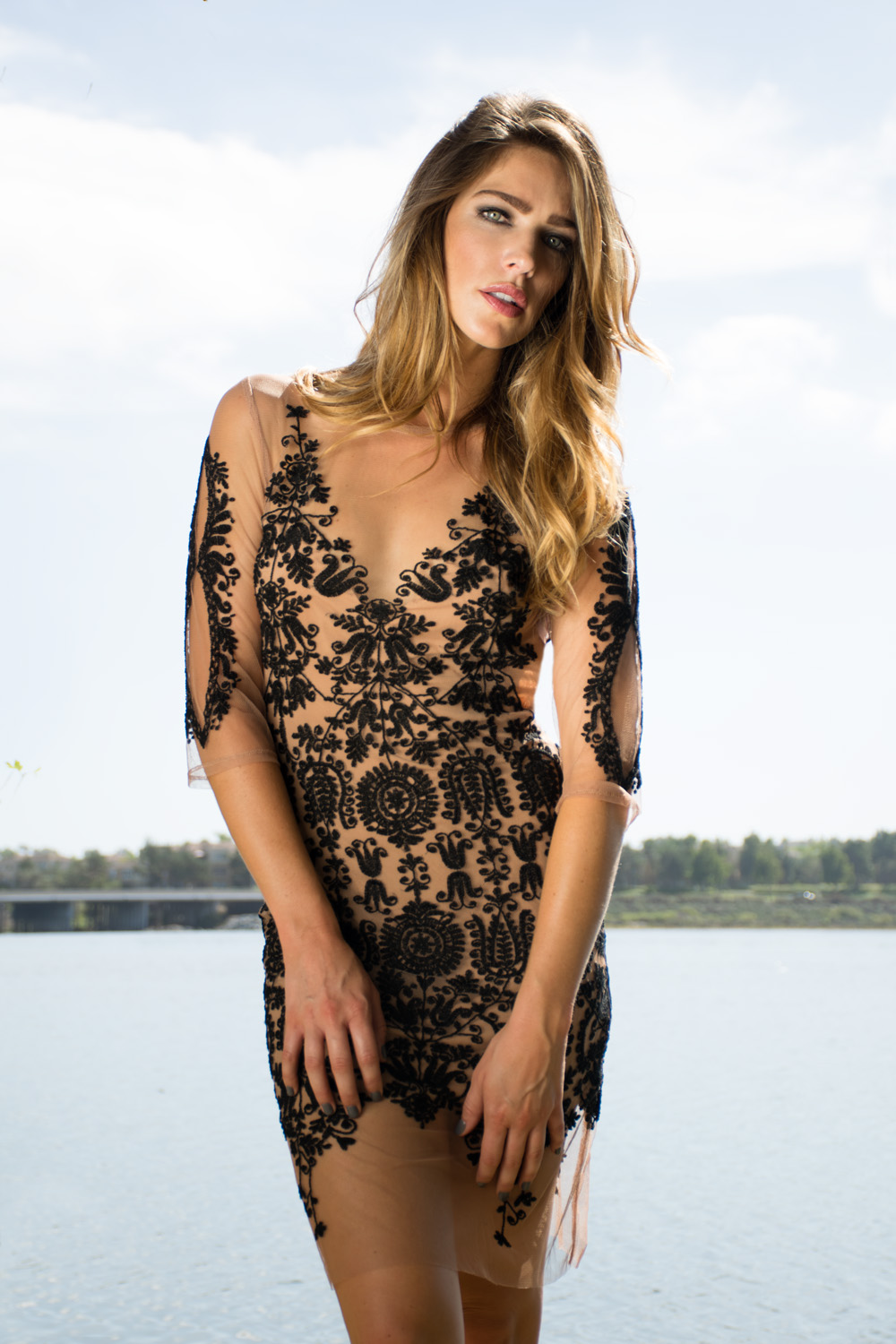 Dress: for Love & Lemons (similar) from Modern Romance
A special thanks to both Modern Romance and Sadie Slick for providing the clothing for this shoot. Visit both boutiques online or in store! 
Model: Christine Barraco// HMU: Nicci Gaona-For the Love of Hair Studio// Stylist: Katie O'Sullivan// Assistant: Kirby Morris// Creative Direction & Photography: Rachael Dickens// Location Manager: Natalie Dickens