#OOTD Nothing but Neutrals
Why this Works: Neutrals ALWAYS work! Wait…. mostly work. So lets start with what makes this look work so well, is all the texture. Collage Vintage has mixed silk, cotton, leather, and metallic studs. Mixing texture always adds a stylish element to a solid colored minimal look. Very subtle variations in hue plus mixing texture are key elements that make this outfit standout even in khaki. I love the little pop of color on the scarf wrapped around a classic quilted Chanel bag. Remember is the small details that makes your look your own.
I have to tell you I am obsessed with these Isabel Marant sandals. They are on my wish list, the Chanel bag is great by those sandals…. LOVE! BTW if you're unfamiliar with these sandals don't freak out when you click the link and see how much they are- that's why they're on my wish list and not in my closet!
OK back to the outfit….  So many of us have full days of work and to do lists. The idea of looking great and being comfortable at times are in conflict, this look show you how they don't have to be. The other cool thing about this look is it works in a casual office, happy hour, or off duty. Not many outfits can do that-plus they're both basics! Get inspired and shop your closet. You'll be shocked what you might already have and you can look at in a new way. Restyling takes practice, so practice!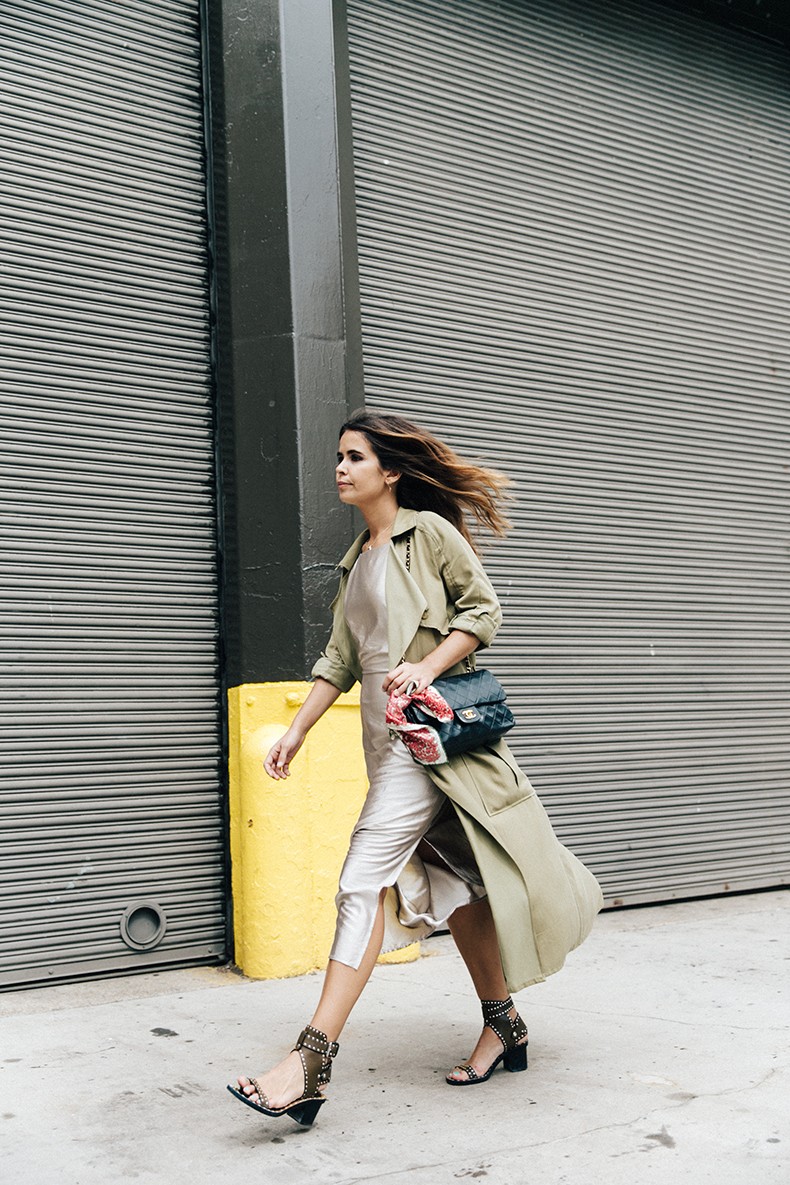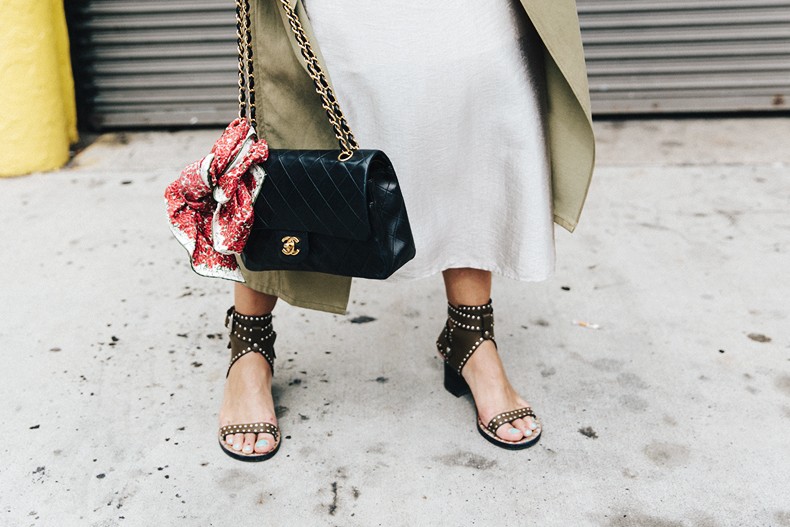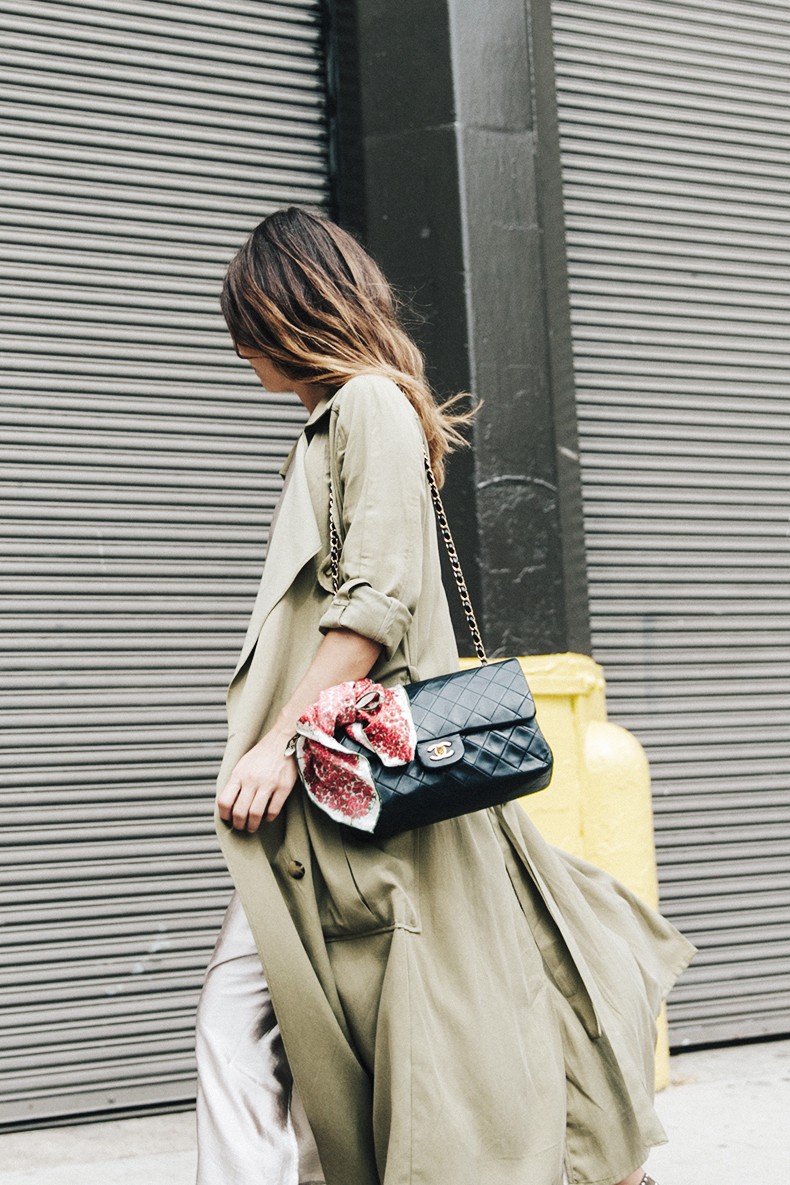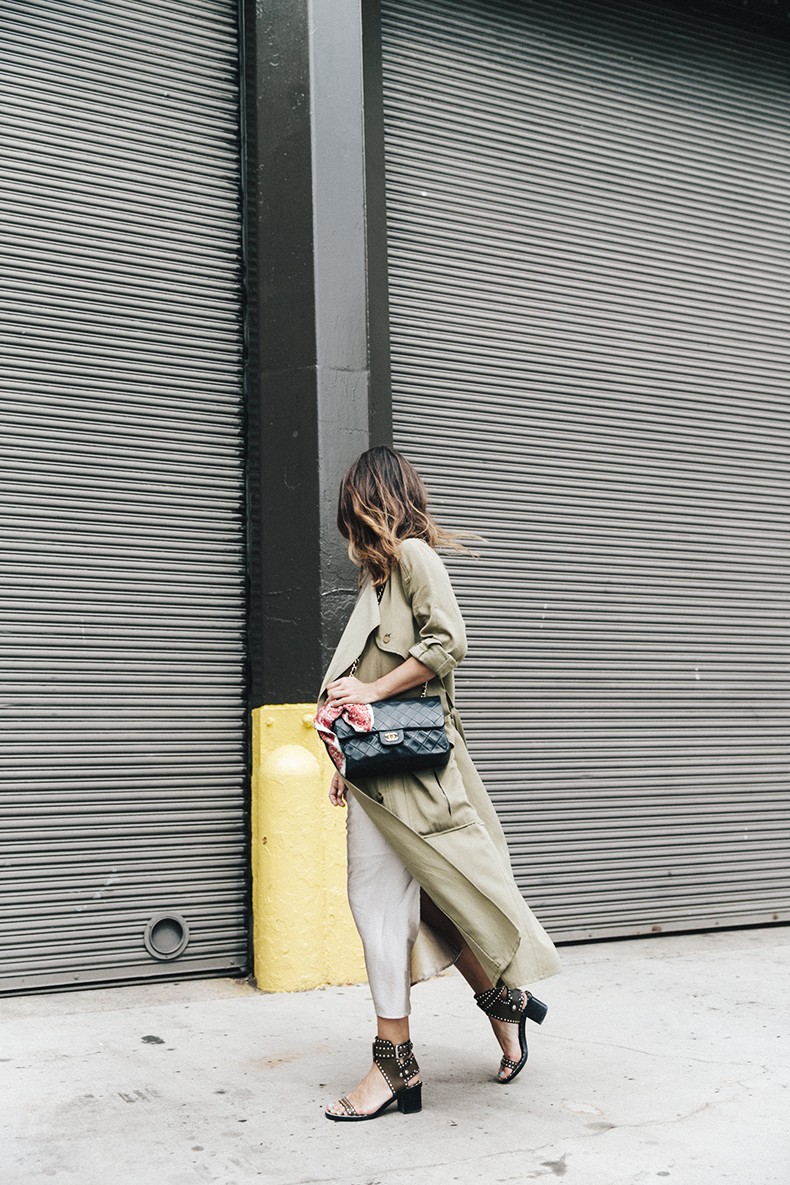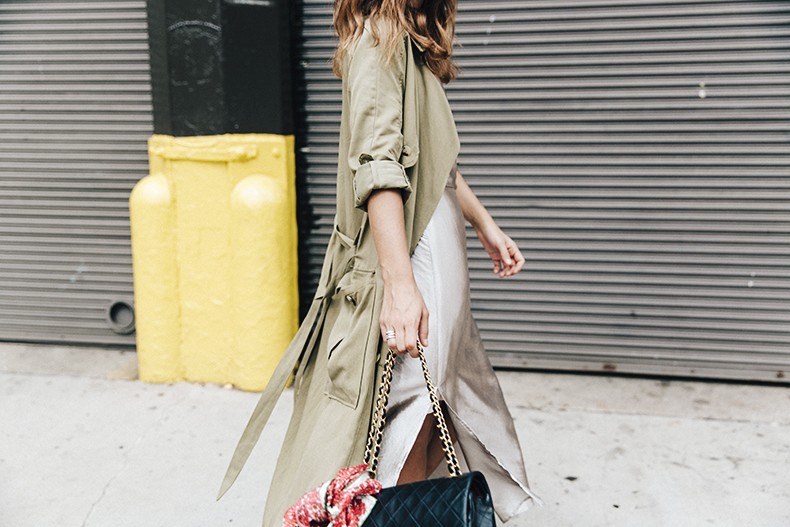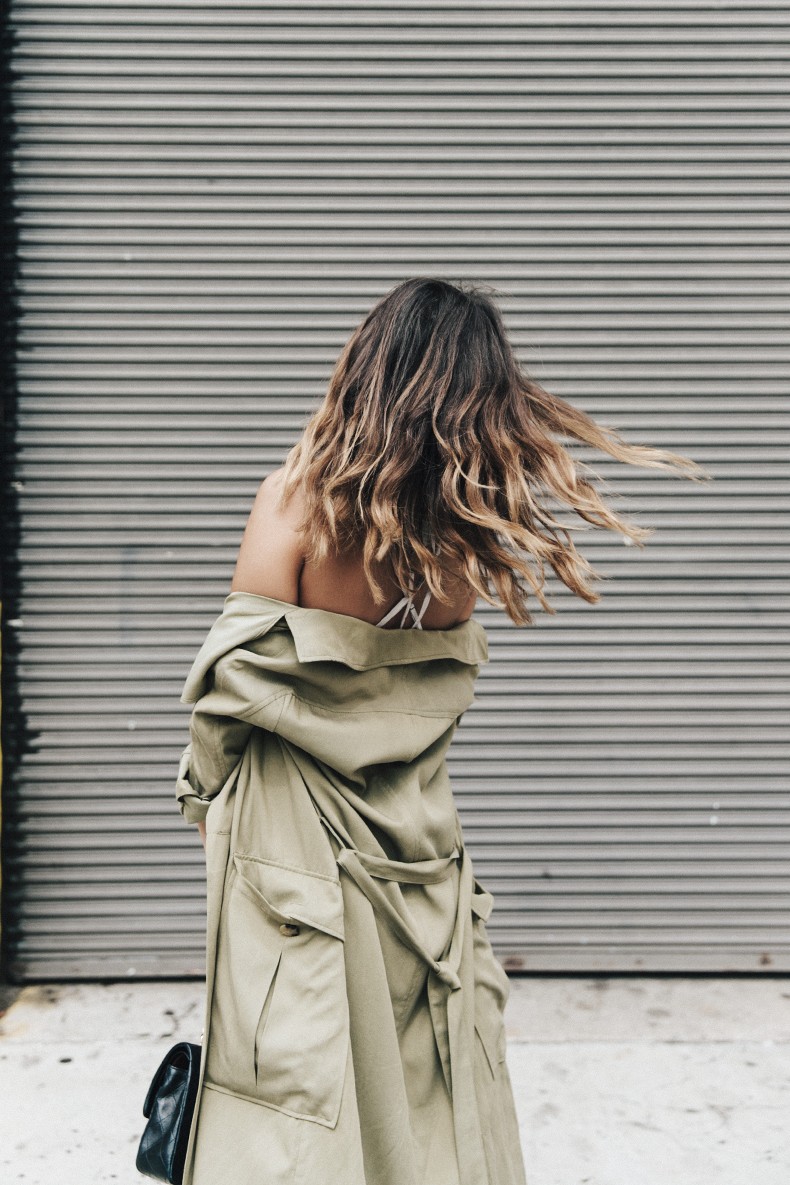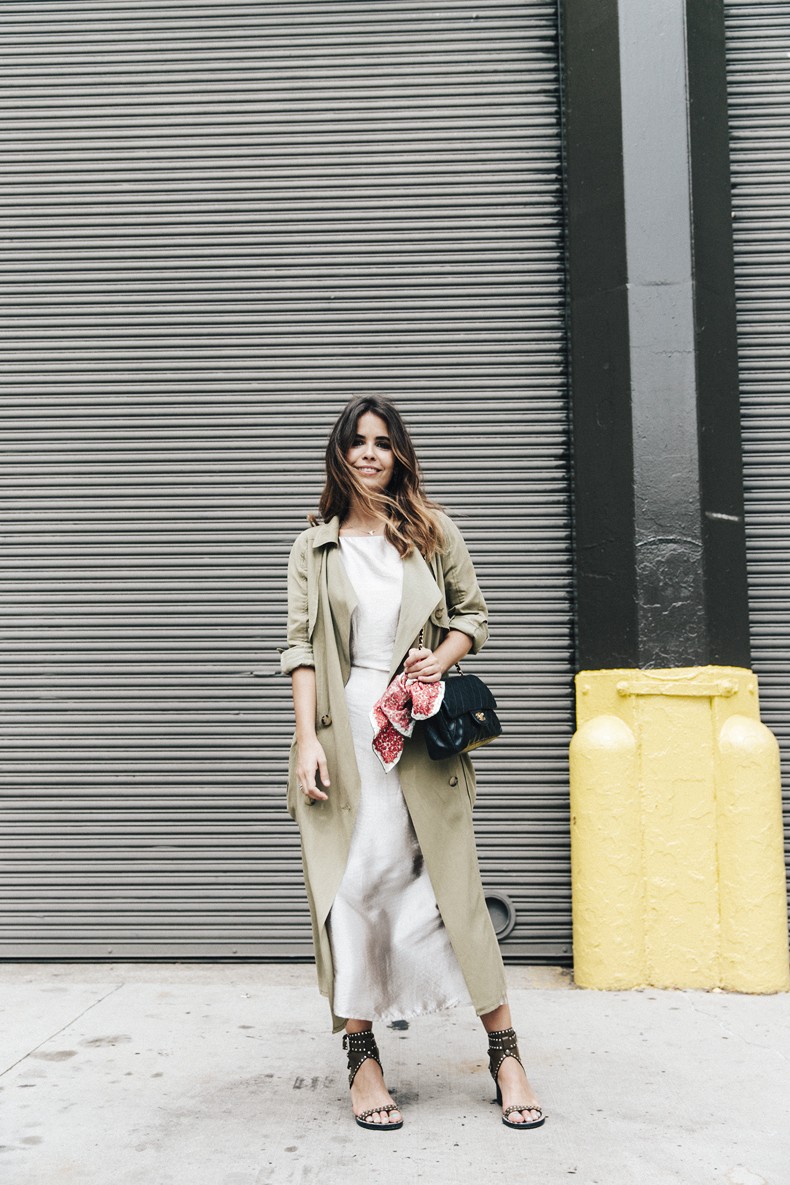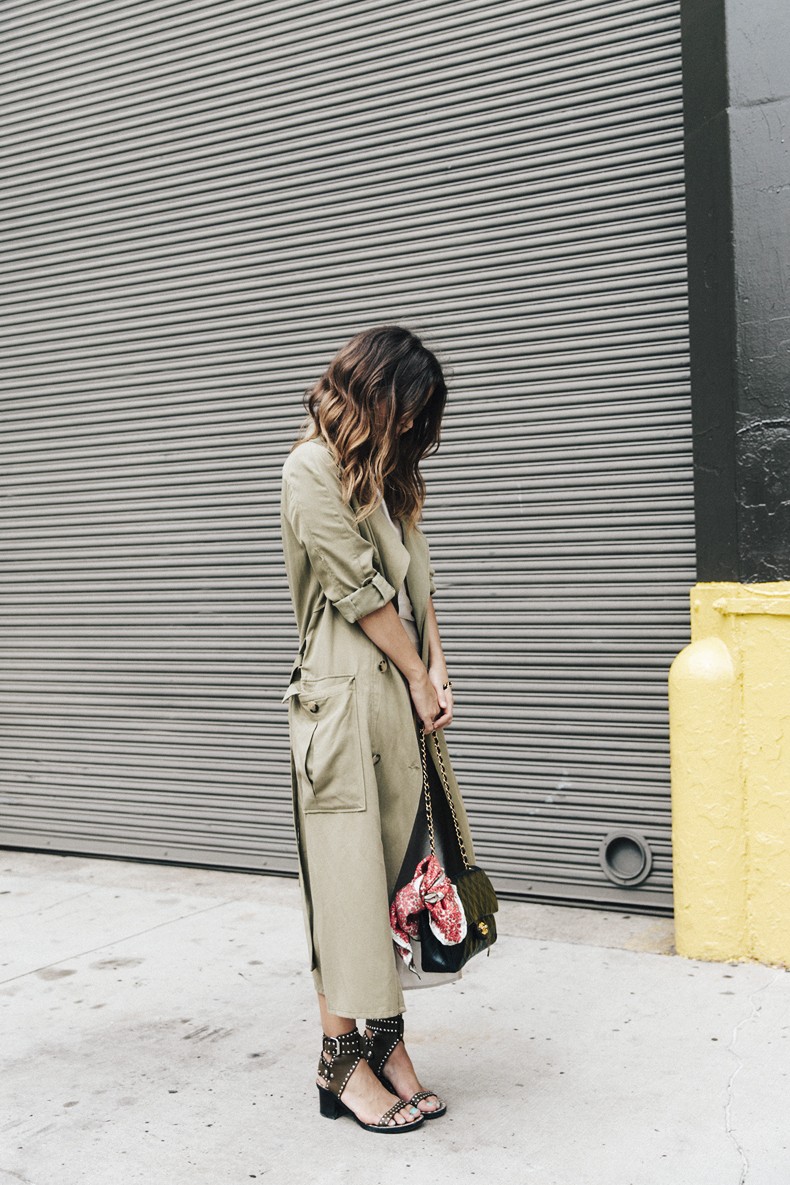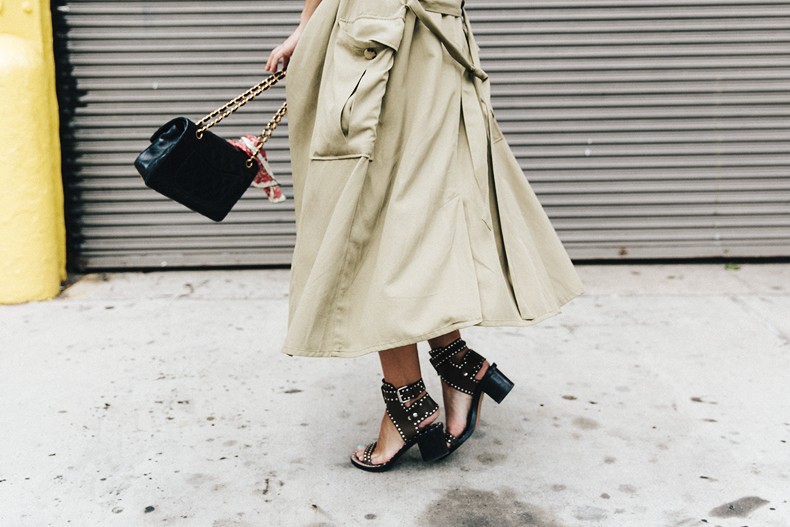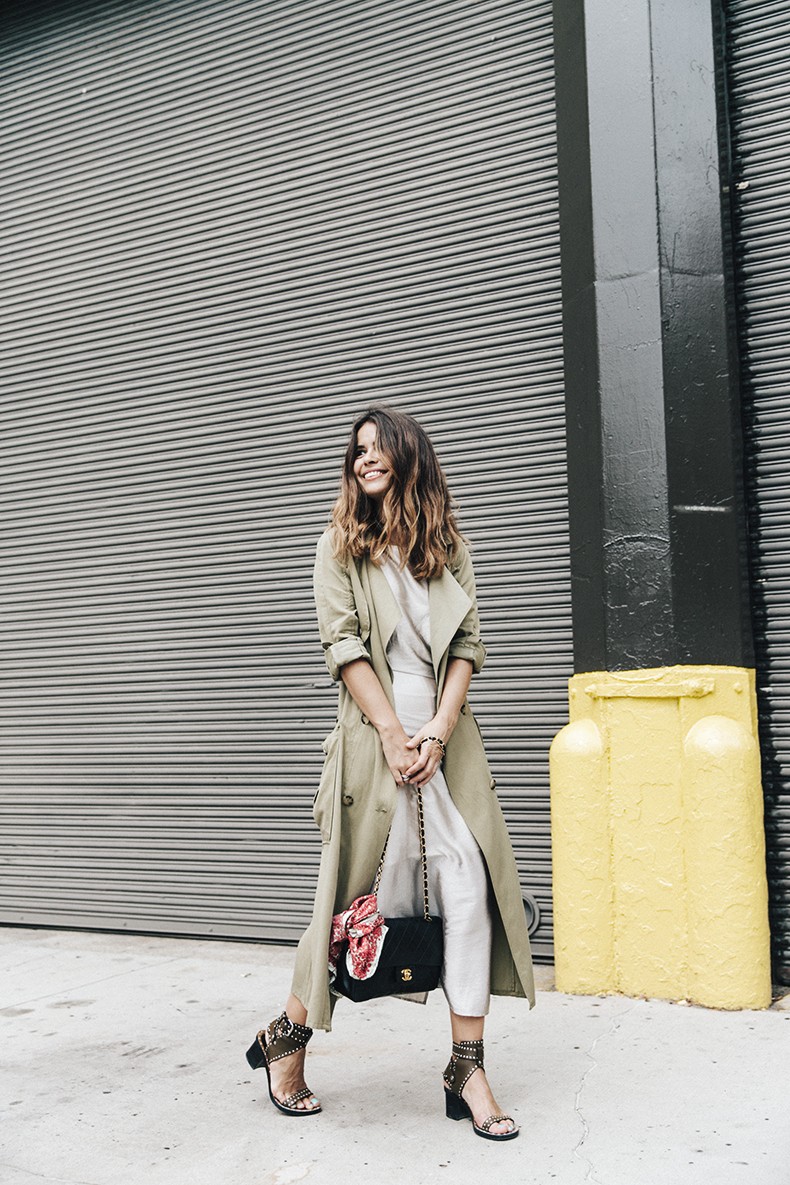 for OUTFIT details click HERE
Photos: Collage Vintage