The Transition
It's that time of year again, the transition into a new fashion season.  In the OC  weather can be, and currently is a factor in how we translate the idea of fall fashion into real street wear. Learning how to mix and match spring/summer pieces with fall/winter pieces is the key. Mastering the combination of texture, print and layering is the key to making the transition seamless.
The Soft Trend & Cutoffs
The first look is simple… We paired a summer essential, cut off shorts, with a fall MUST HAVE, the soft trench coat for a look that is street chic. This looks is perfect for the gal who is ready to give her kimono and printed tee a rest and softly refine while transiting her summer boho look into a fall street chic look.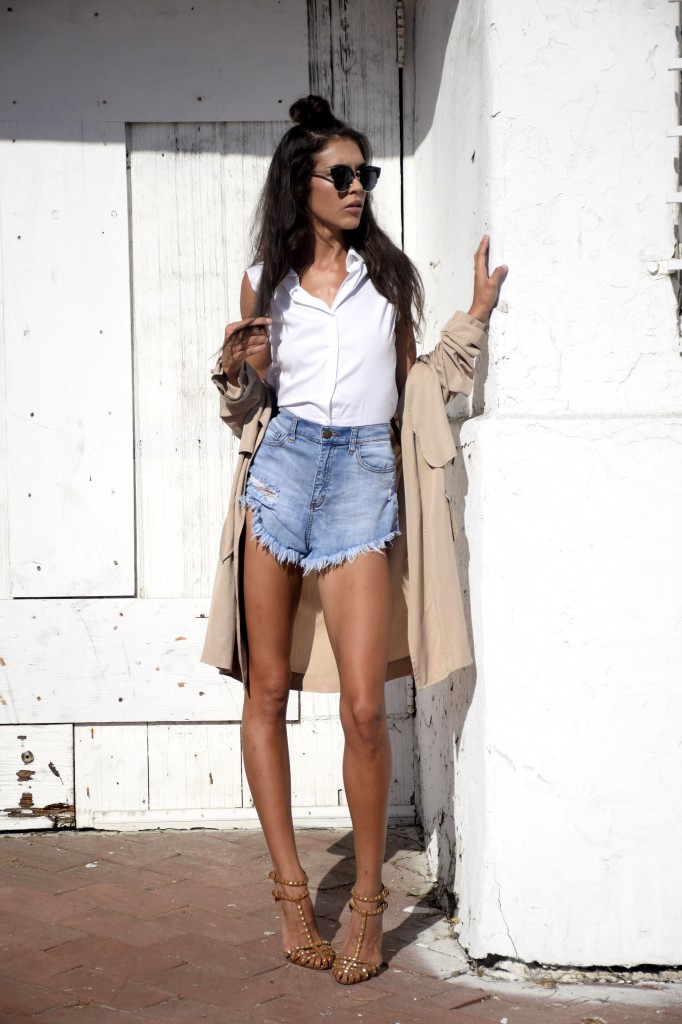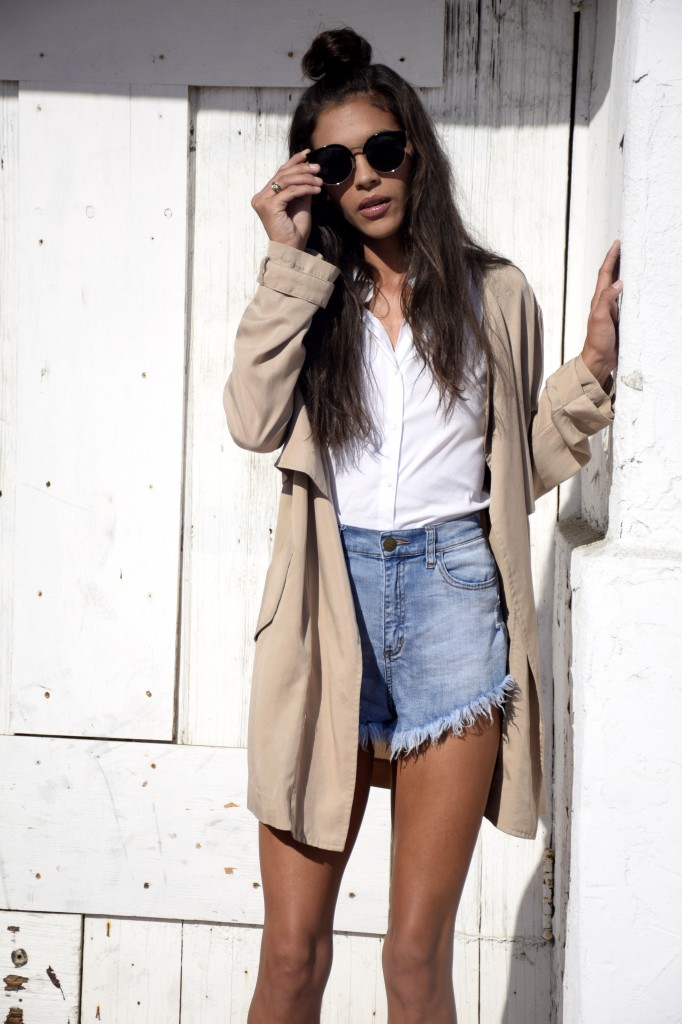 Sleeveless Botton Down: Zara// Lightweight Trench: LUSH available at Z Collection// Shorts: Billabong ℅ the Shop. Laguna// Shoes: Zara
Denim on Denim
Denim on Denim is always a good idea all year round. Try something different with your denim on denim, like pairing-medium grey 7 for all Mankind jeans and a chambray button down. By layering the chambray shirt with a tank, cami or bralette (if you dare) gives an added layer so one can be perfectly comfortable when it's hot in the middle of the day and cooler in the mornings and evenings. Don't be afraid to add a little sexy to your denim on denim look!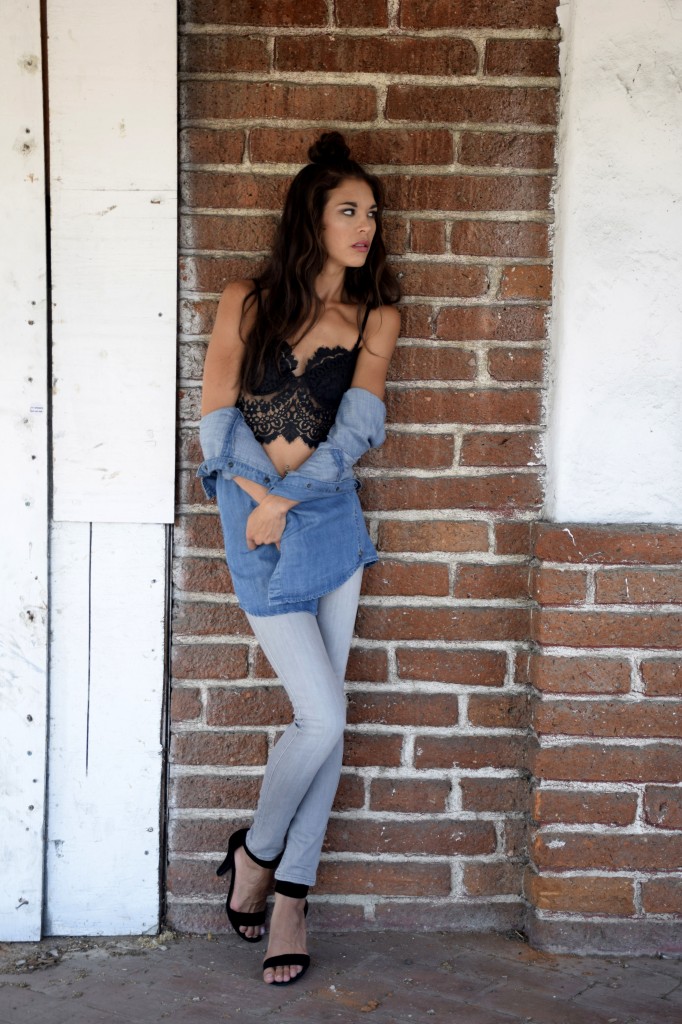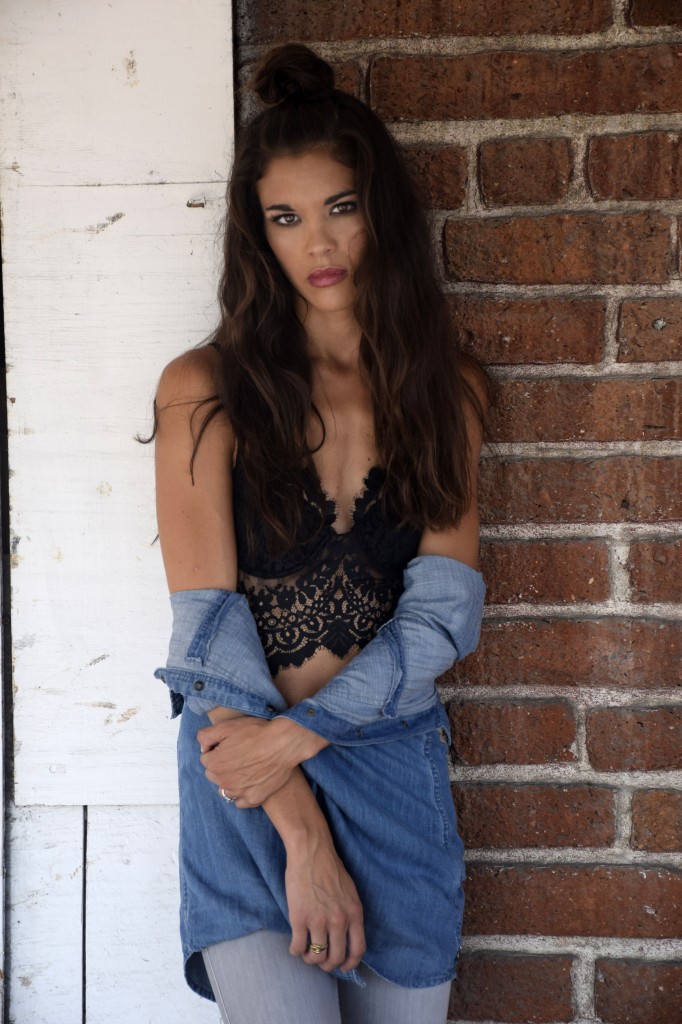 Bralette: for Love & Lemons ℅ the Shop. Laguna// Chambray: Maison Scotch ℅ Taim Boutique// Skinnies: 7 for all Mankind ℅ Taim Boutique// Shoes: Jeffery Campbell
We love the 90's
The "Cool Girl" has arrived and we love it! Layers and layers of mixed prints and textures gives this 90's inspired look a fresh modern vibe. Concert tee √ leather √ army green & flannel √… Too cool. Mix this closet staple-the leather vest (which is perfect all year), your favorite printed tee and rock it with a fall textured mini, finished it off with a flannel layer around the waist (just for style not for function-it's too hot) and RAD blood red booties.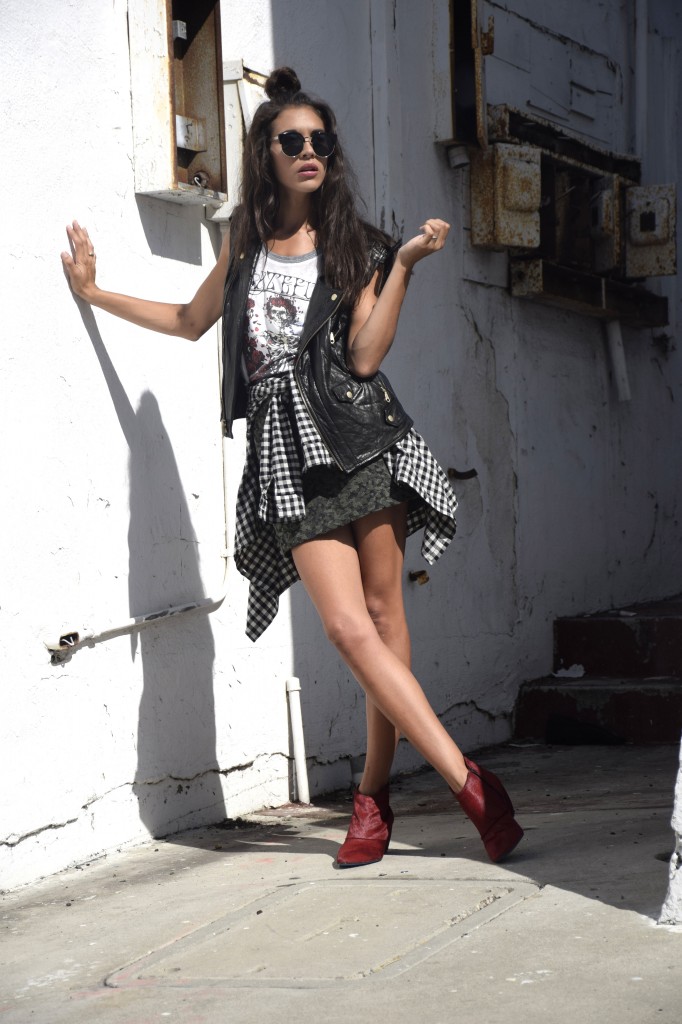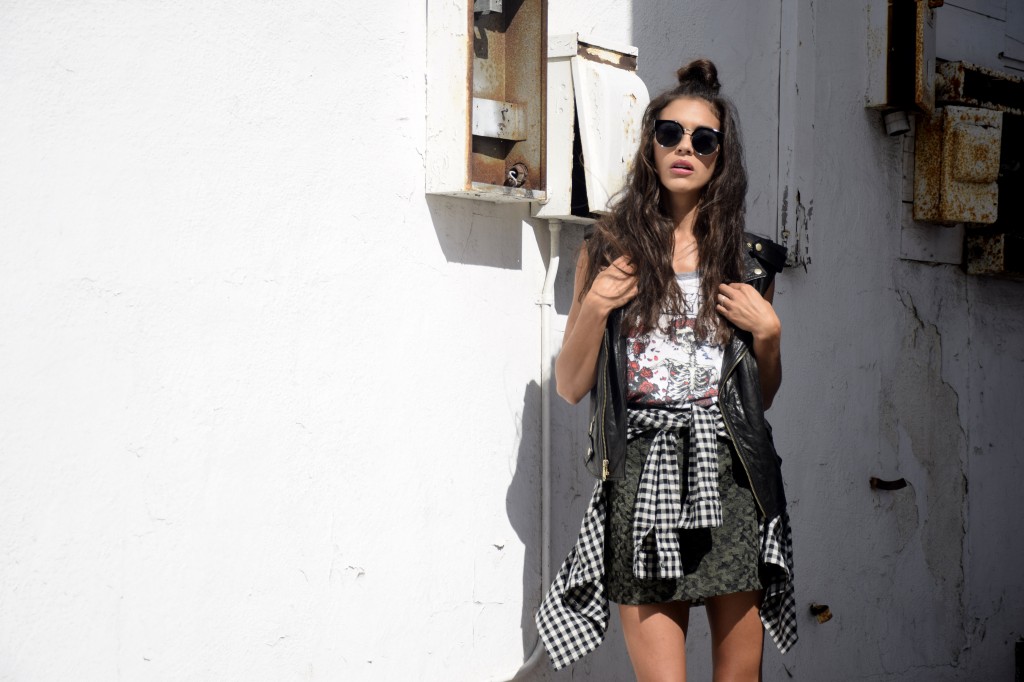 Tee: Chaser Brand ℅ the Shop. Laguna // Leather Vest: Rebeca Minkoff OCSR Closet// Skirt: Zara OCSR Closet// Flannel: Maison Scotch ℅ Taim Boutique// Booties: Matisse Footwear ℅ the Shop. Laguna
I'm Keeping my Kimono
One of this summer's biggest trends in the OC was kimonos-they were everywhere. Don't want to put away your kimono? Not to worry, you don't have to. Simply change up what you wear underneath your kimono for a look that works for the fall. Trade out your cutoffs for dark skinnies and instant new look.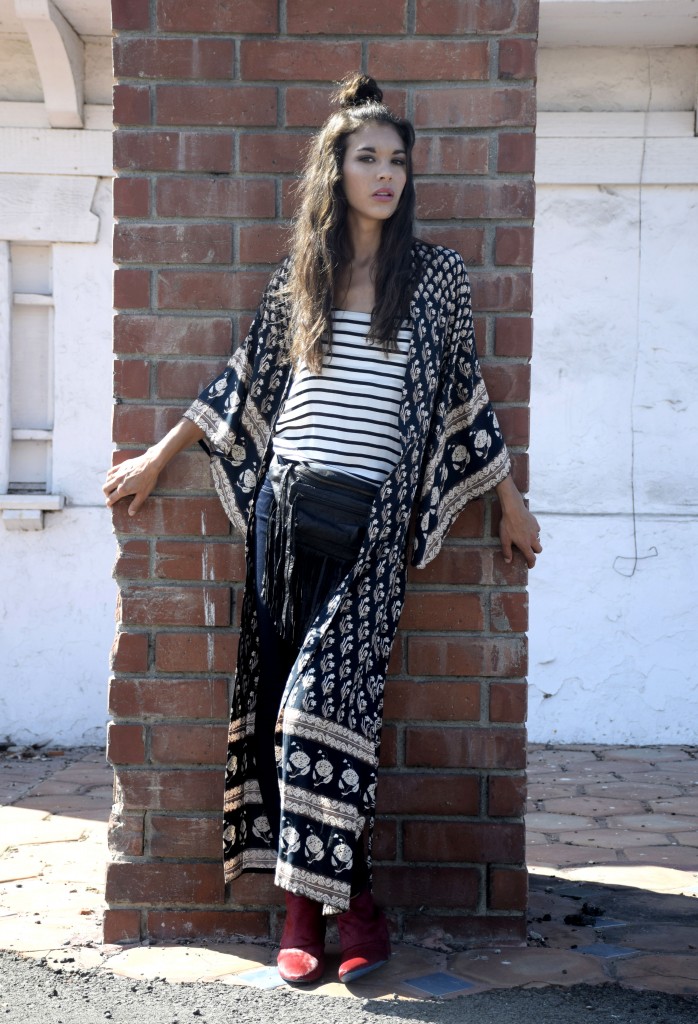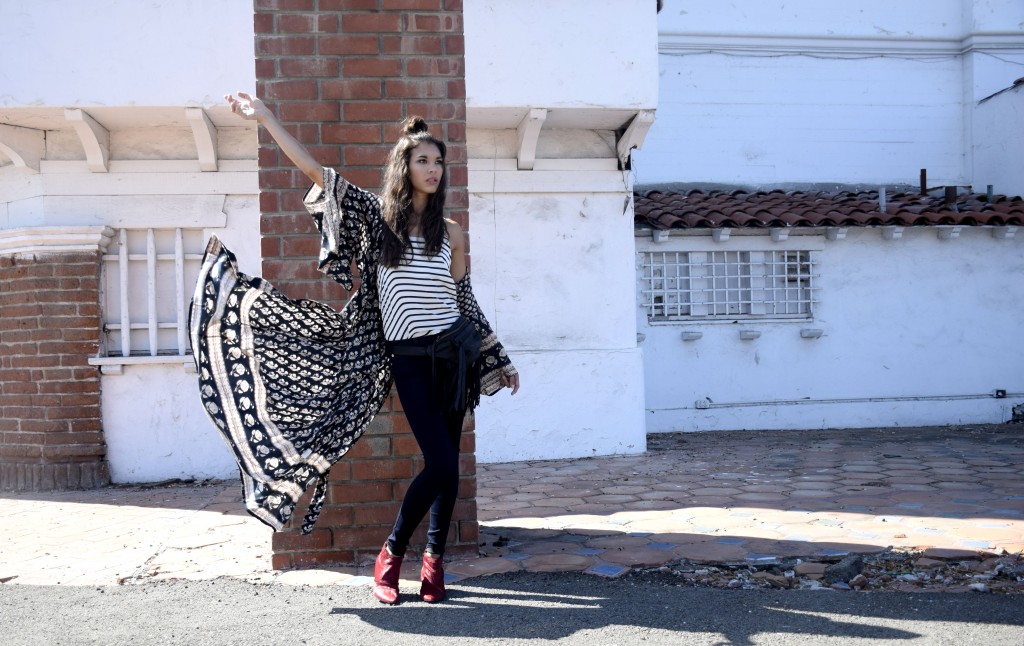 Tank: Olivacous OCSR Closet// Kimnono: Spell Designs ℅ the Shop. Laguna// Skinnies: 7 for all Mankind ℅ Taim Boutique// Fanny Pack: Cleobella ℅ Isla Boutique// Booties: Matisse Footwear ℅ the Shop. Laguna
The A Line Skirt
Ready for fall's favorite texture-Leather? We are! Oh but this skirt is vegan leather from Taim Boutique and we love it! We paired it back to a lace bralette and a white blazer (every one needs a white blazer) for a sexy night out on the town look.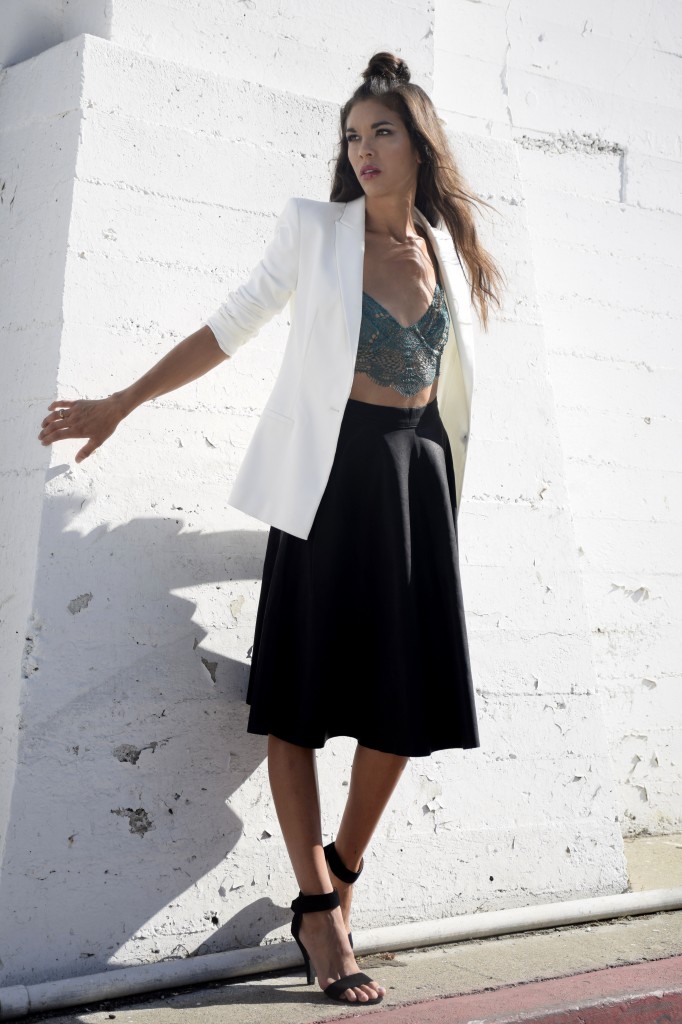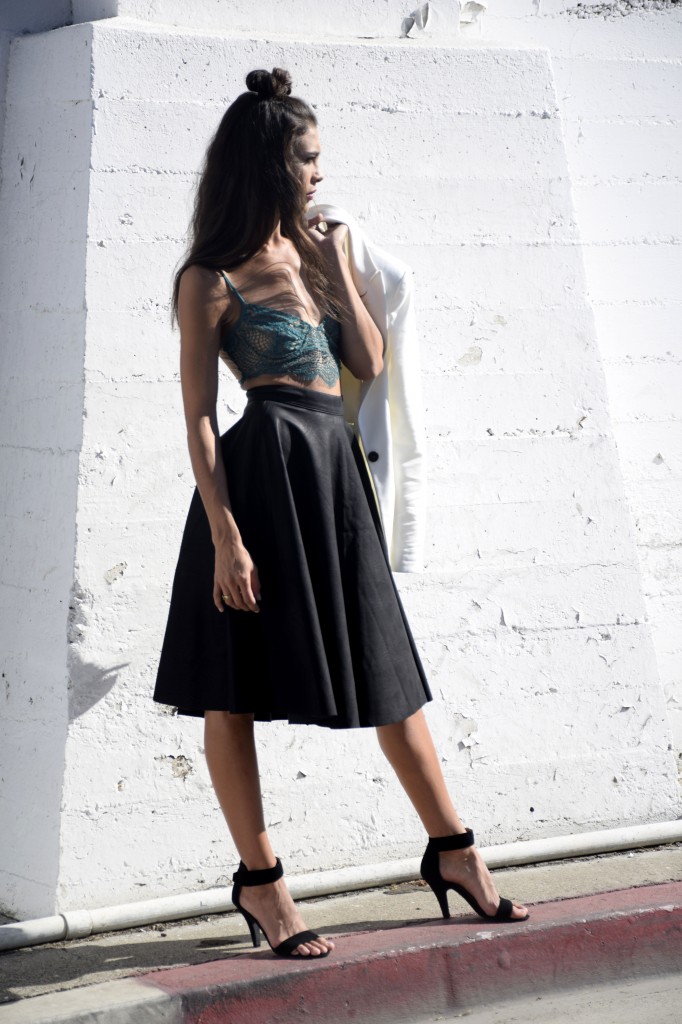 Bralette: for Love & Lemons c/o the Shop. Laguna// Vegan Leather A-line Skirt: French Connection ℅ Taim Boutique// Blazer: Zara from OCSR Closet// Shoes: Jeffery Campbell
Plaid & Lace
I love this combo!!!! Plaid and lace are unexpectedly perfect together. I love the hint of brown leather to give a bit of edge. Pairing a neutral like tan, camel, or chocolate with black and red or orange adds an unexpected dimension to an already unexpected pair-for a look that it beyond fab!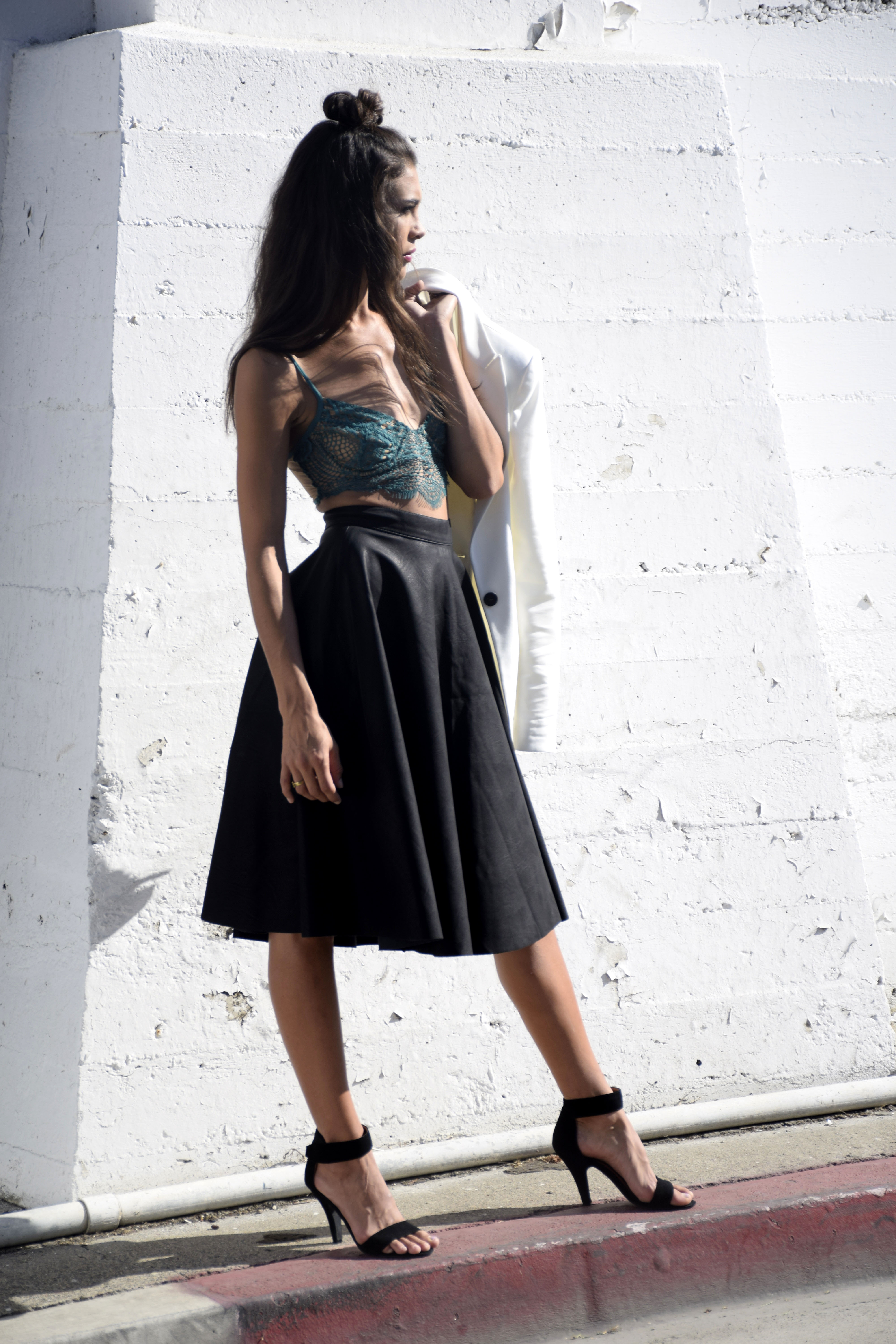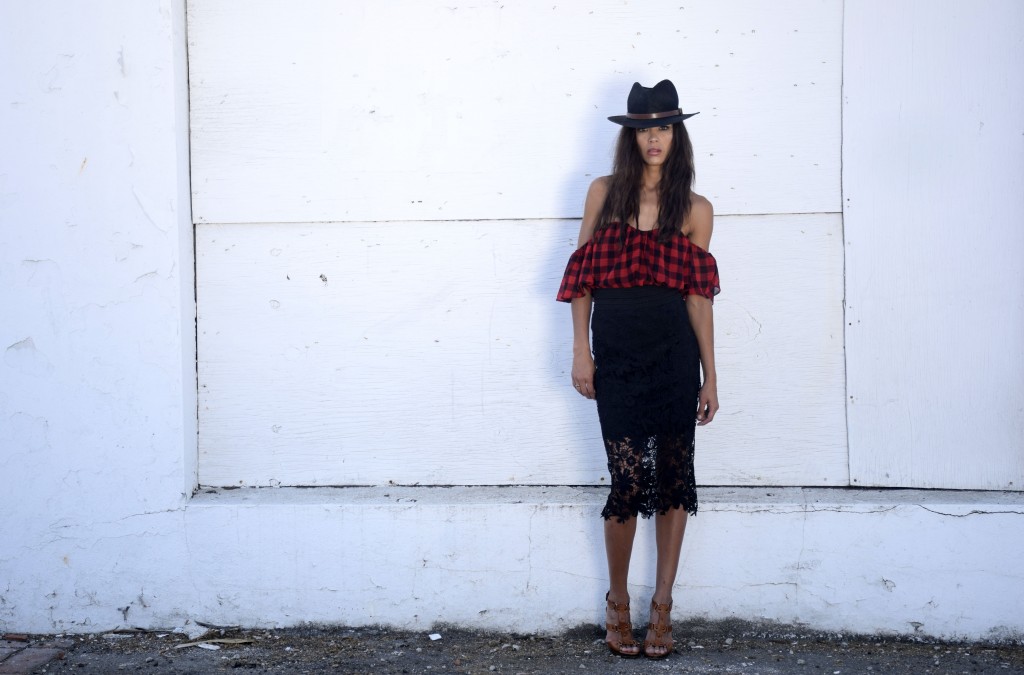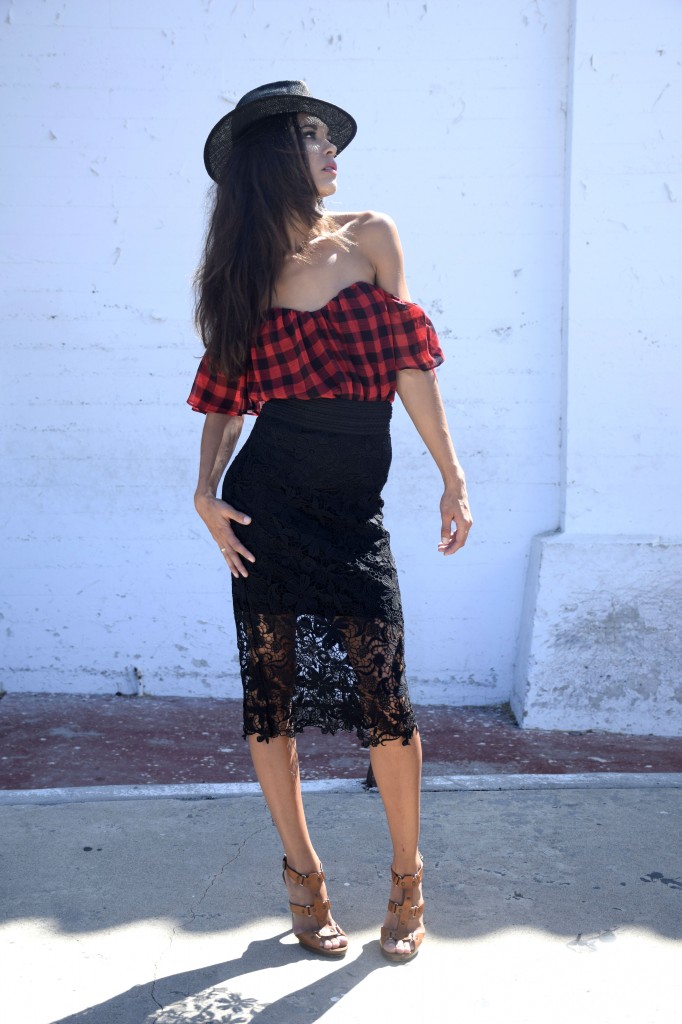 Top: Line & Dot ℅ Red Fox// Skirt: (no longer available) ℅  Uptown Girl// Hat: Brixton ℅ the Shop. Laguna// Shoes: Jimmy Choo (no longer available) from OCSR Closet
Model: Katie Collins// Hair & Make-up: Swell Beauty// Stylist: Katie O'Sullivan from Styled by Katie// Photography: Rachael Dickens// Assistant: Kirby Morris of Fashion by Day// Location Manager: Natalie Dickens// Creative Director: Rachael Dickens