The Fall Transition || Street Style
The nice thing about southern California is that your summer wardrobe goes a long way – even into fall. It's still HOT HOT HOT in the OC and trying to put together fall looks one can actually wear is a bit of a challenge. So we put together 6 streets style looks that will keep you cool and on trend while incorporating some fall items, from ponchos and leather vests to booties and jackets.
One of the items most OC gals have in their closets is cut off shorts. An easy way to add a bit of "fall" to your favorite cut offs is with both fall colors (olive green, black, brown etc.) and texture. Begin to move away from linen and try silks & knits. Also, trade your birkenstocks for booties (I'm so in love with these suede Frye booties from Sasha Boutique).
Shorts: WILDFOX ℅ Blue Eyed Girl// Tank: Olivacious// Poncho: Selfie Couture both ℅ Love & Laundry// Booties: Frye ℅ Sasha Boutique
I have to say that one of my favorite fall items are vests-a HUGE fall trend. This perforated SW3 vest from Red Fox has both a sporty and edgy vibe that perfectly works with your favorite boyfriend jeans. To make this look more "fall" trade out open-toe sandals for pumps.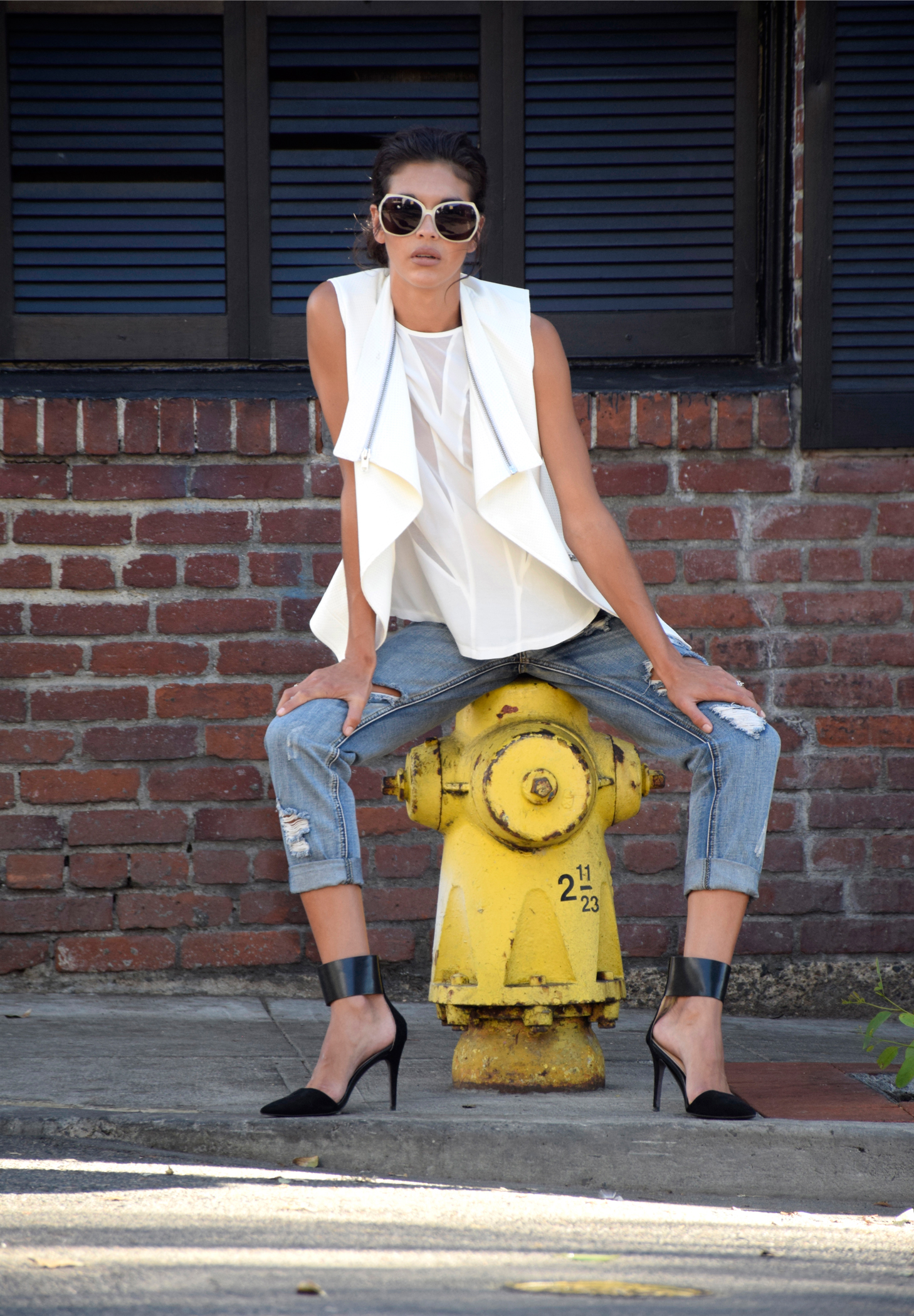 Vest: SW3// Top: Bless'ed are the Meek both ℅ Red Fox// Jeans: One Teaspoon ℅ Blue Eyed Girl
This look works all year round, I just love it. To give this look a more "fall vibe" add a wool hat for another layer of cool weather texture.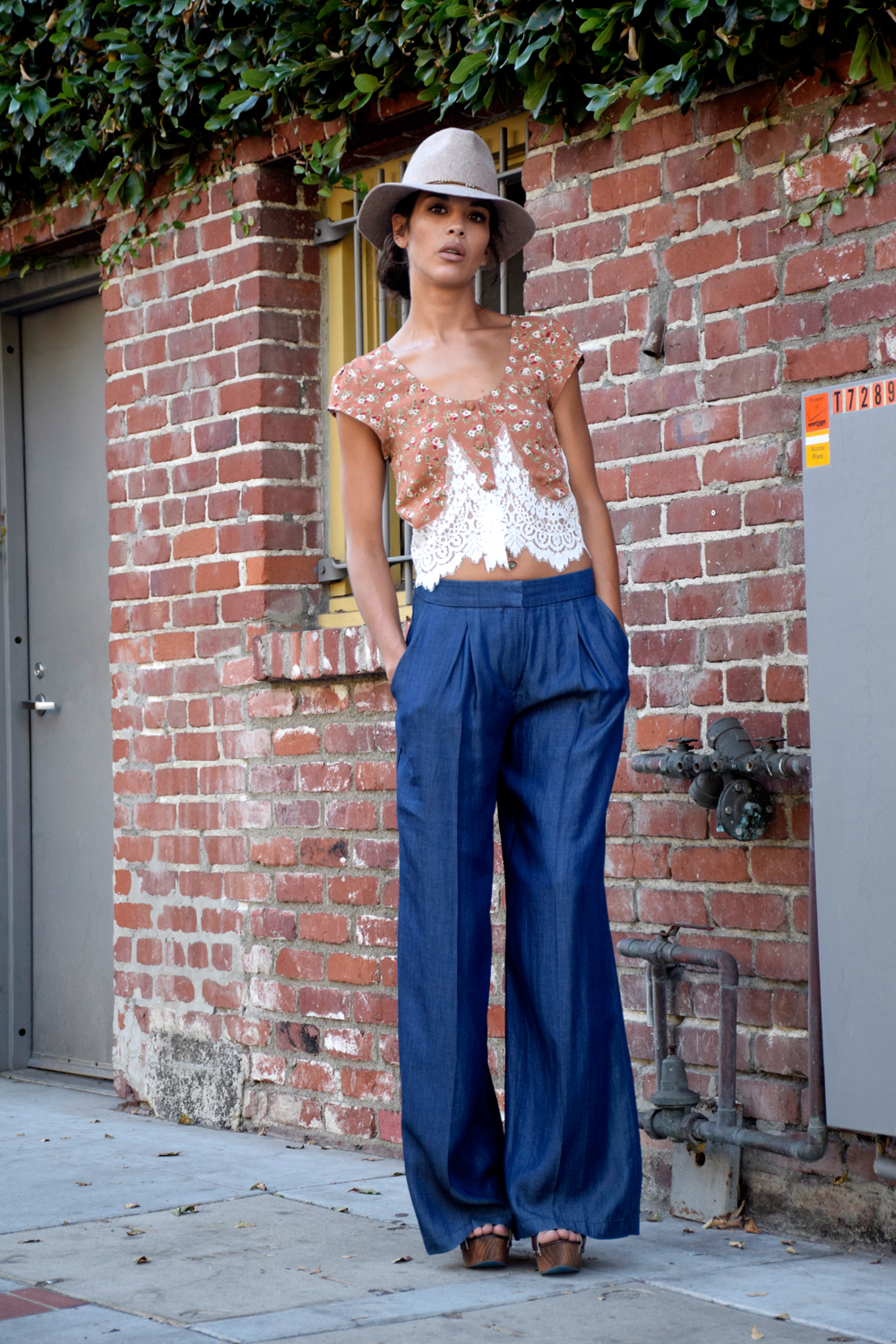 Hat: Lovely Bird ℅ Red Fox// Top: for Love & Lemons// Pants: Trina Turk both ℅ Uptown Girl// Shoes: Bed Stü ℅ Blue Eyed Girl
Sporty, midi skirts, metallics, and white after labor day are all strong fall trends, so we put them all in one look. Who knew so many trends could be so chic?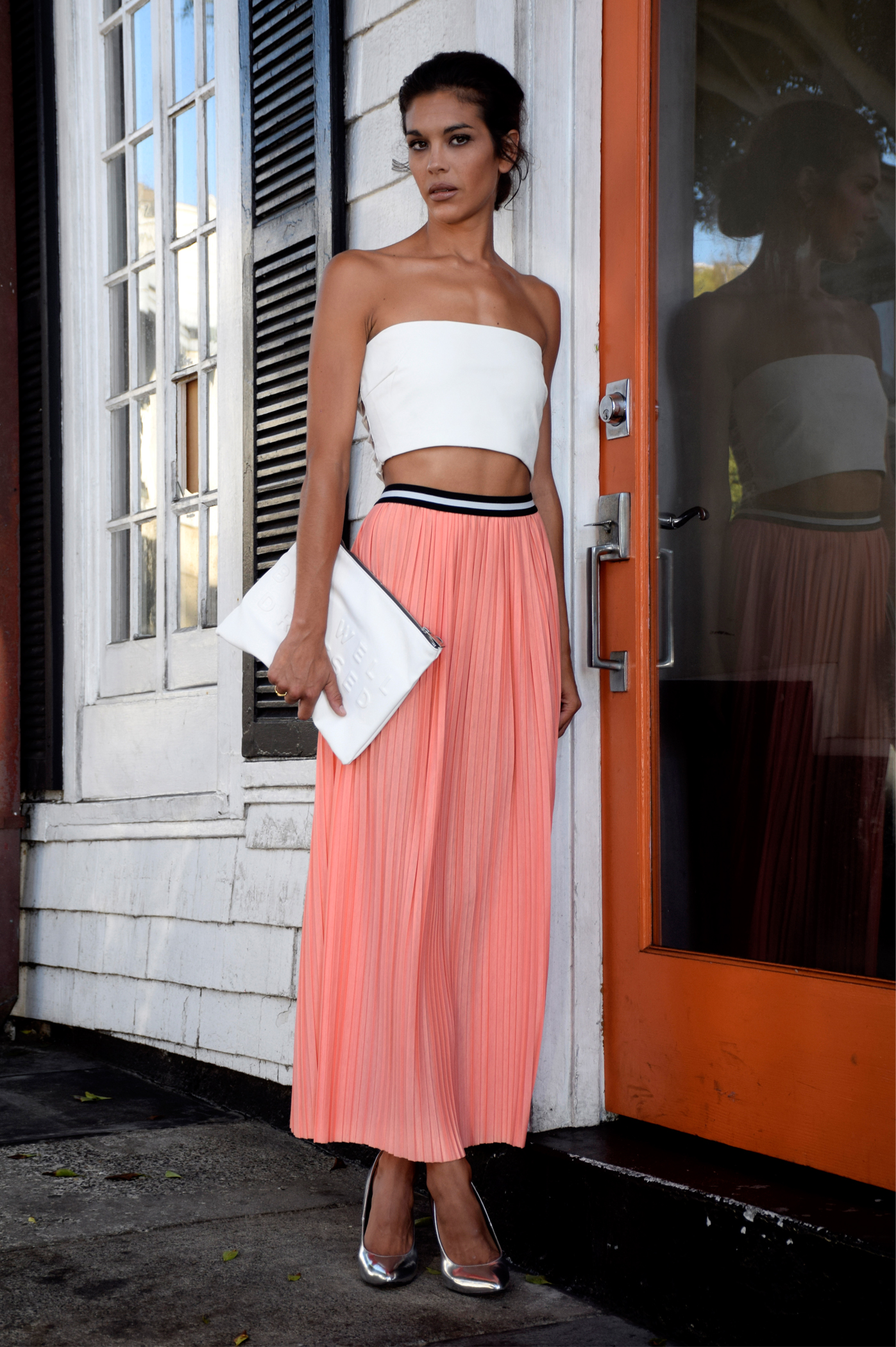 Top: Olivacious ℅ Love & Laundry// Skirt: TOPSHOP// Clutch: Zara// Pumps: Target
One of things I like most about street style is there are no fashion rules (not that there are any rules left anyway). It's street style that has taken the fashion forefront. With A-list bloggers becoming house hold names and collaborating with the biggest  fashion brands, it's no wonder why ones individual street style has become the hottest trend in fashion.
Don't be afraid to mix up your style in new ways. Throw out the idea that a clothing item only can be worn a certain way to specific places. This looks takes the sweetness of florals, the sex appeal of a tight dress, the cool factor of vintage, and white shoes after labor to give a unique look that's both sexy & cool.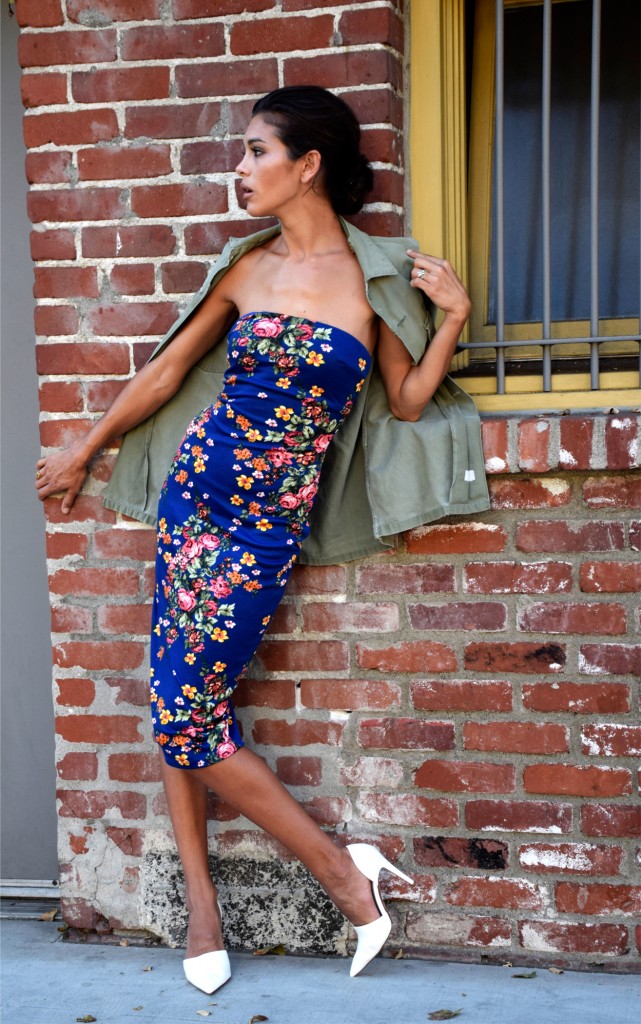 Dress: VaVaVoom ℅ Love & Laundry// Army Jacket: Vintage// Shoes: Zara
Stand out in the crowd in this look. One of the trends this fall is brights-this is just another way to change up your idea of what style and fashion mean. It's really up to you to define your style. Take what you gravitate towards in fashion and find ways to incorporate the looks you love into your style. Don't be scared to be BOLD!
Dress: Madison Square ℅ Red Fox// Faux Leather Jacket: Blank NYC from Nordstrom// Shoes: Zara
Model: Katie Collins// Stylist: Katie O'Sullivan// Hair, Make-up & Photography: Rachael Dickens// Location Manager: Natalie Dickens
[gravityform id="2″ name="Newsletter"]