Cool Girl Accessory Trends we can All Wear
You can't have a great outfit without the clothes; we all know that. But it's jewelry, bags and shoes set the tone for every outfit. The great thing about accessories is they can be worn everyday for years; and they always fit! Accessories are worth the investment. So we've picked out a few our current favorite accessory trends that can worn for years to come.
---
Dainty Layers
---
As with most trends, accessory trends come and go. But right now, layered dainty jewelry is what's hot. The great thing about this trend is many of us already have dainty pendant necklaces, lariats and chain chokers we've collected over the years. It's simply time to wear them all together. At least that what all the cool girls are doing. If you're in need of a few extra key layers, we've always got you covered. We've picked some of our favorite layering pieces from local jewelry designer g2g Designs and local e-commerce accessory boutique Arlo + Joy. Layer away ladies!
Don't forget it's not just about necklaces; layering all your jewelry is key to achieving the cool girl vibe. Make sure if you're rocking lots of necklaces to keep your earrings simple. Think of a classic hoop or a trending mini hugger hoop. And as far as bracelets go, stack them up or make a statement with a bold cuff.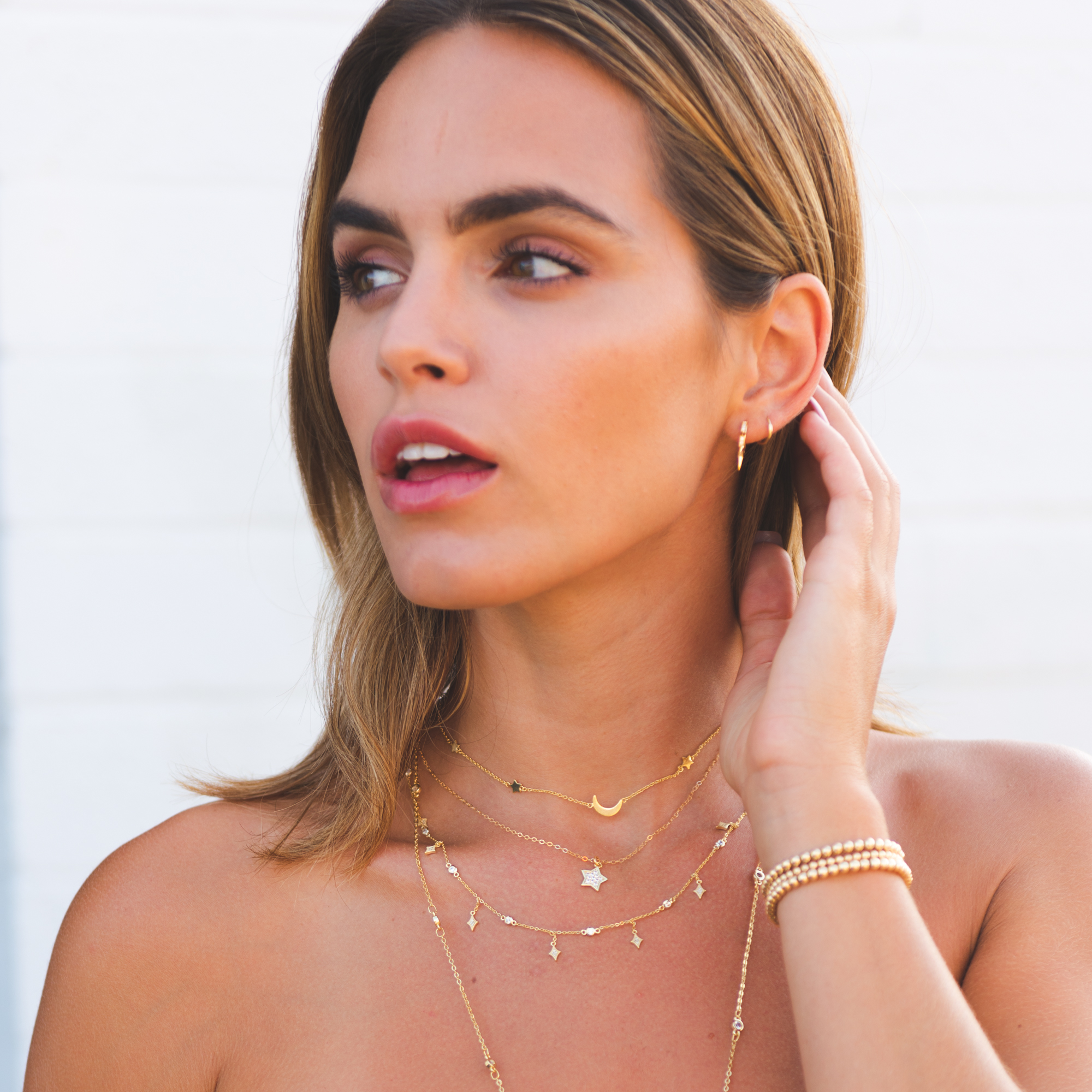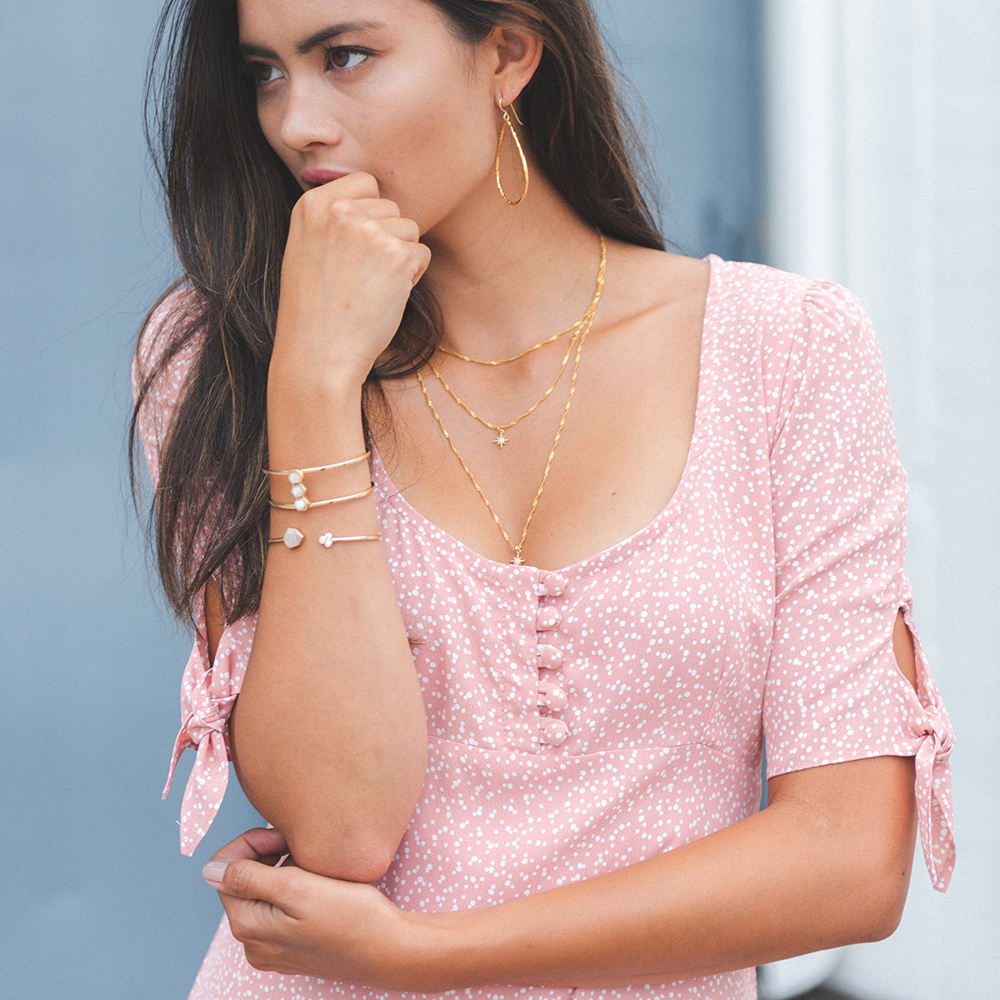 ---
Hats
---
Hats are one of those accessories that are both fashion and function. You can't go wrong with a wide brim, straw hat in the summer. And for SoCal babes, we'll be rocking our straw hat through fall because you know it's hot until October.
---
Handbags
---
If you haven't pick up a straw bag, you might be the last fashion lover to do so. Last summer basket bags became a thing, but this summer basket bags and woven bags exploded with popularity thanks to Instagram influencers. I have a confession, I have at least 5. I can't get enough of these stylishly inexpensive (well most are) bags.
---
Shoes
---
OMG don't even get my started on shoes. I love shoes. Some may say I have a shoe problem. And might need an interventions soon. Enough about me. Neutral, block heel sandal are a good idea for SoCal babes all year round.