One of this spring season's hot trends is one we haven't seen in a while, matching print on print. Although this trend is a bit more fashion forward for the OC, I know there is several of you out there ready to step into fashion forward styling. This one is for you! This trend is easier to pull off then you might think. We have put together 6 looks to show you a few different ways to style print on print.
A little scared to "buy" into the trend? Don't be! Once the trend has run it's course you will have two great printed separates to mix into your existing wardrobe. Remember clothing and trends can always be restyled.
We would like to give a special Thank You to Amanda of Feast.Fashion.Faves for being our beautiful model and muse for this photo shoot. We loved working with her and can't wait for future collaborations! Please go follow her blog, its a must read!
Bananas!
The entire team instantly fell in love with this monkey and bananas print. What a fun way to have fun with fashion. There are two main reason this print works so well, first is the size and scale-from far away you can not tell what you're look at, all you see is a cool printed look. Second is the cut of the look itself. The cropped tank top with it's high neckline and wide straps along with the high waisted pants allows for a bit of skin to balance the all over print.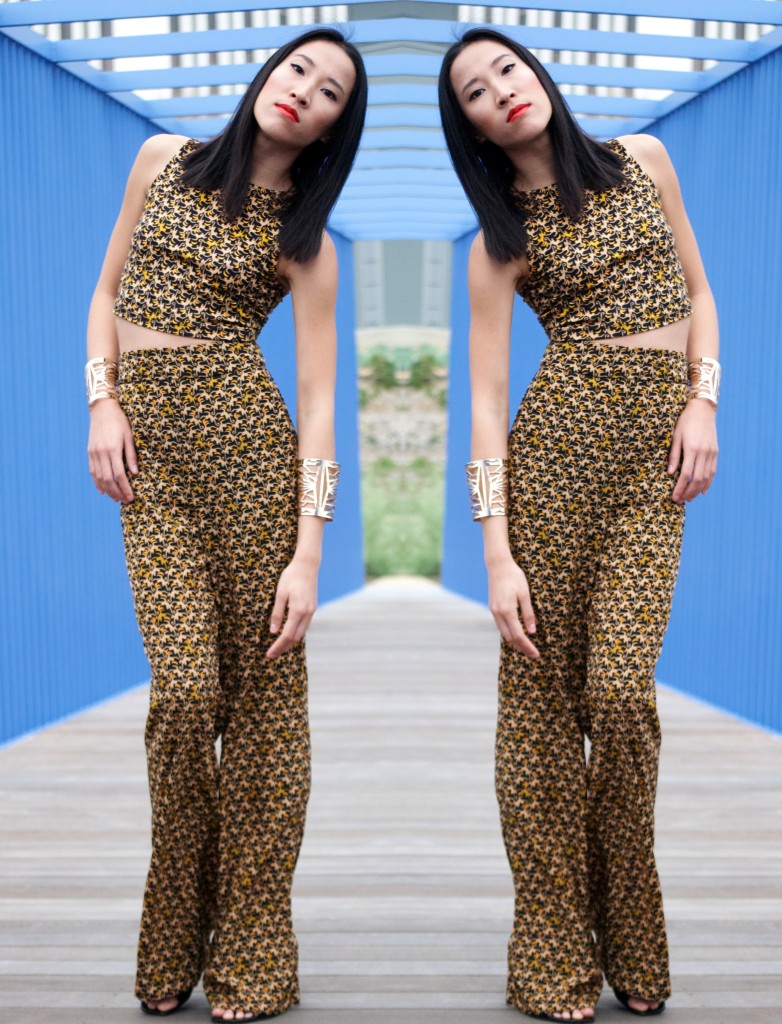 Top & Bottom: Wayf from Nordstrom
Blossom
Want to be a bit more subtle in your print on print options? Try a printed blazer and high waisted shorts. This way you can enjoy the print on print trend and tone it down by just taking off the jacket. Obviously trading out a silky tank or blouse instead of a little bralette.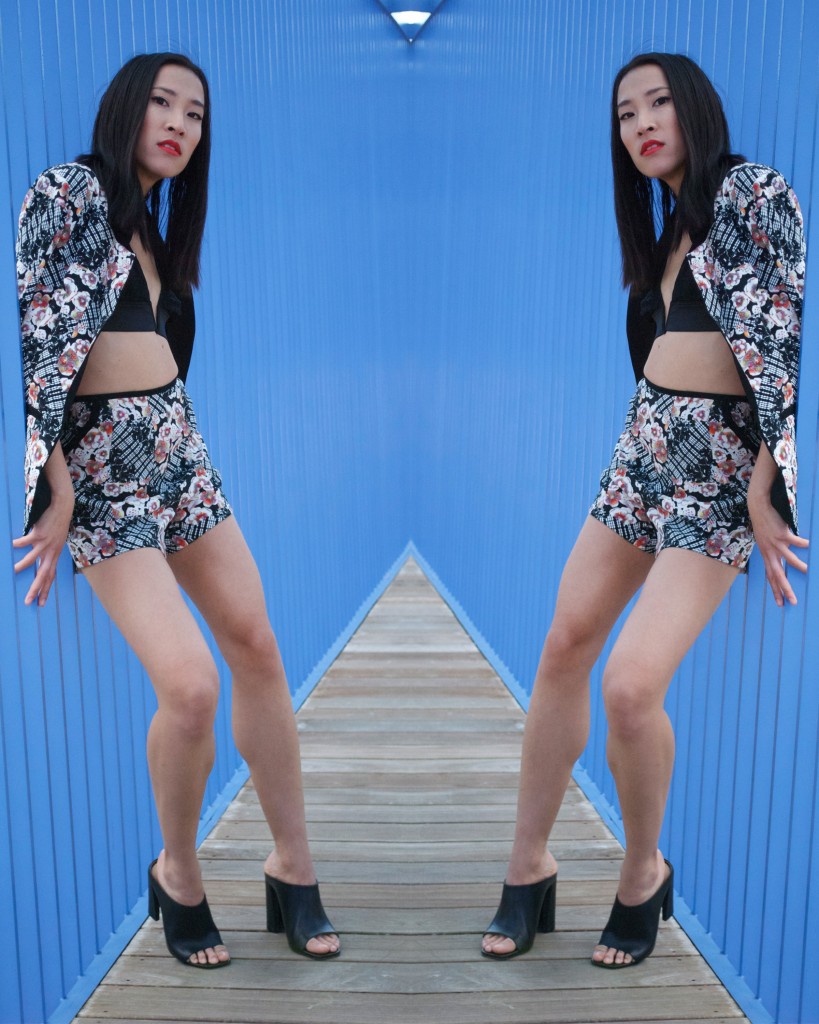 Blazer & Shorts: MINK PINK// Bralette: Rehab all from Swirl

Easy Breezy
Go with the flow in this  look. Soft pants and tank in a more subtle print is another great way to enjoy this trend without the print screaming at you.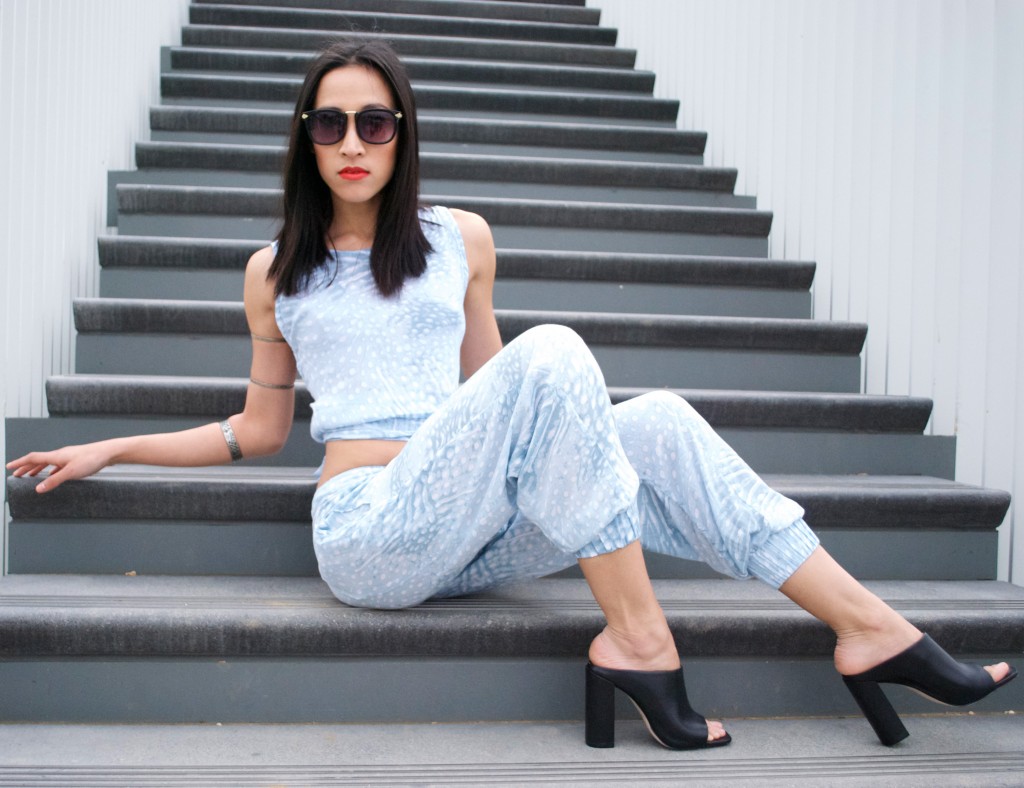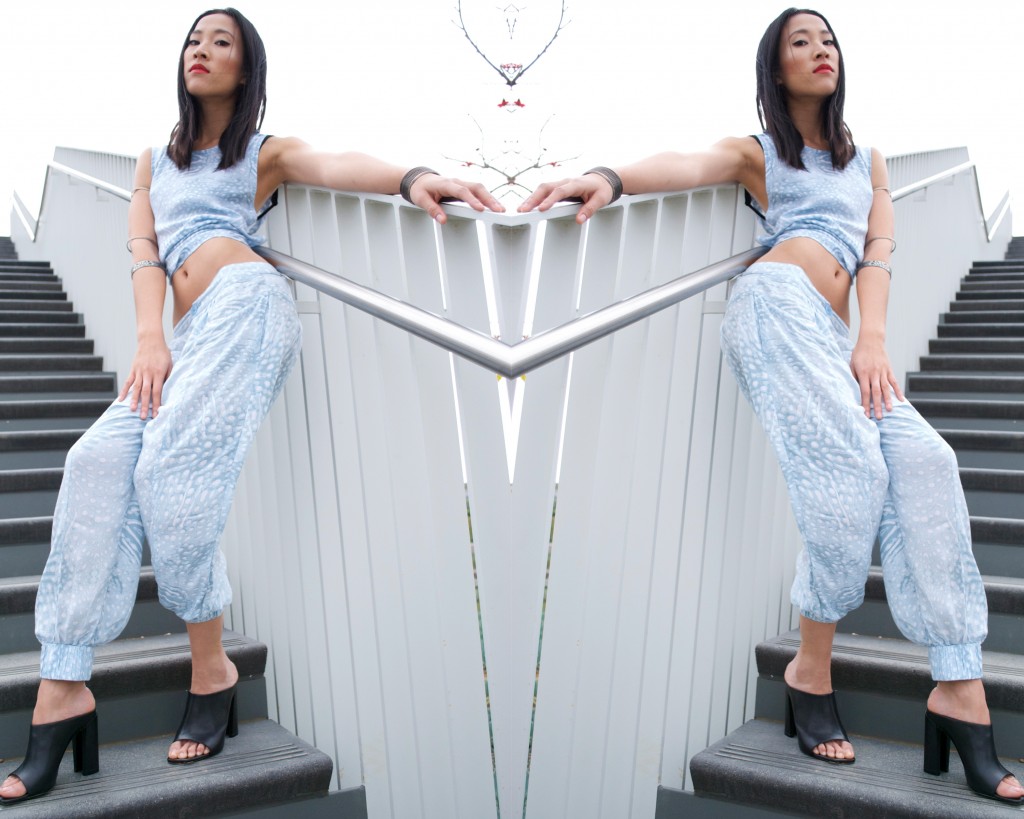 Top & Pants: Urban Outfitters// Mules: Zara
Tribal
One word… LOVE!

Top & Pencil Skirt: ASTR from Nordstrom
Luxe Texture
Matchy Matchy can also be in a bold strip & texture. The trend is more about two pieces having a matching print. The print itself can be anything that you gravitate to.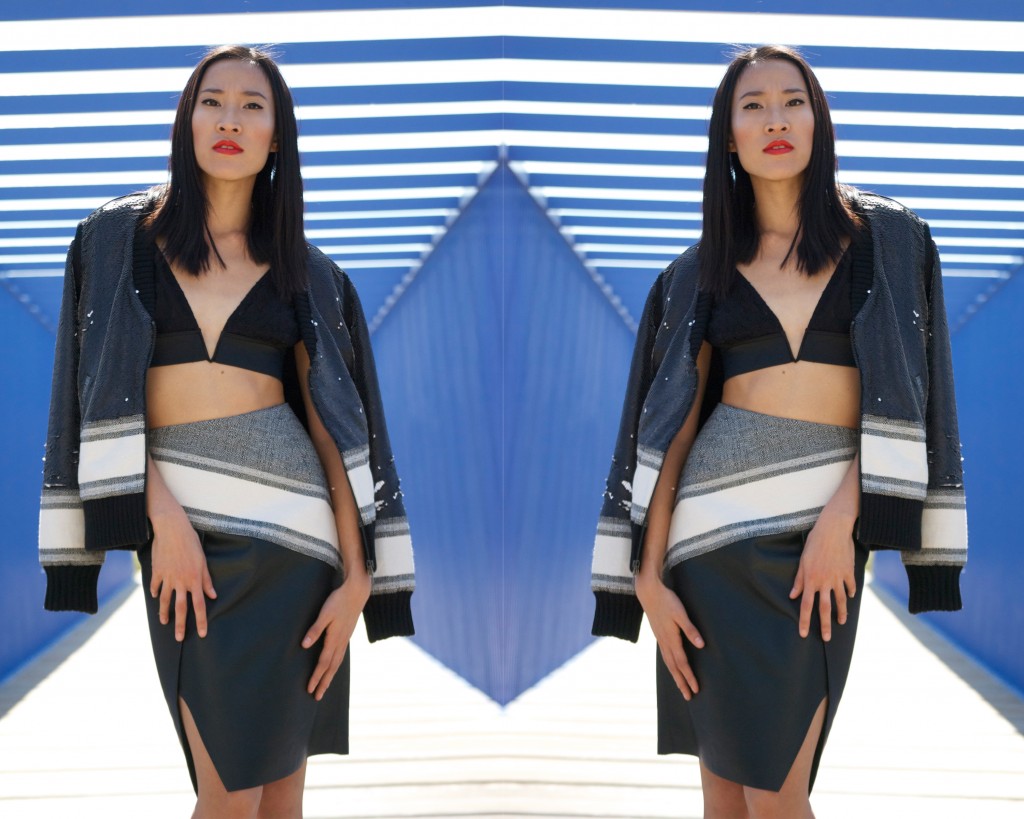 Jacket & Skirt: Sachin + Babi from Z Collection// Bralette: Rehab from Swirl
Just Accessories Please
Is all this a little to much for you? Try this…. Have fun with a matching print in your accessories. We love this easy Cynthia Vincent print in both the oversized clutch and shoes.


Shoes & Bag: Twelfth St. by Cynthia Vincent// Skirt: Current Elliott all from Bardot// Shirt: OCSR Studio Collection
Model/Muse: Amanda Nguyen from FEAST.FASHION.FAVES// Hair & Make-up: Rachael Dickens// Stylist: Katie O'Sullivan of Styled by Katie and Rachael Dickens// Photography: Rachael Dickens// Set Manger: Natalie Dickens