A Nude Nod to the Oscars
Plus a little White…
One of the first looks I saw on the Oscar red carpet was Cate Blanchett and I was simultaneously inspired and in love. From that moment on I began to notice that one of biggest red carpet trends was nude. The bright colors had been replaced mostly with soft nudes-not to mention white, also black made a big red carpet come back as well. But it was nude, none the less that had me hooked-not only did the Great Cate elegantly walk the runway but so did several other noted actors including Julie Deply, Jenna Dewan-Tatum, Sally Hawkins and Sarah Paulson. Now there is one other lovely look I have to mention, and that is another stunning Kate. Kate Hudson's white dress was divine!
These look made me want me to show you how red carpet inspiration can influence style on the streets of the OC. We put together 5 looks that take the red carpet trend to every day wearability.
1. The Lady Like Romper
This isn't your daughters romper! This amazing silk Amanda Uprichard Romper is perfect for spring lunch with the girls or any other fun occasion you can think of. LOVE this look!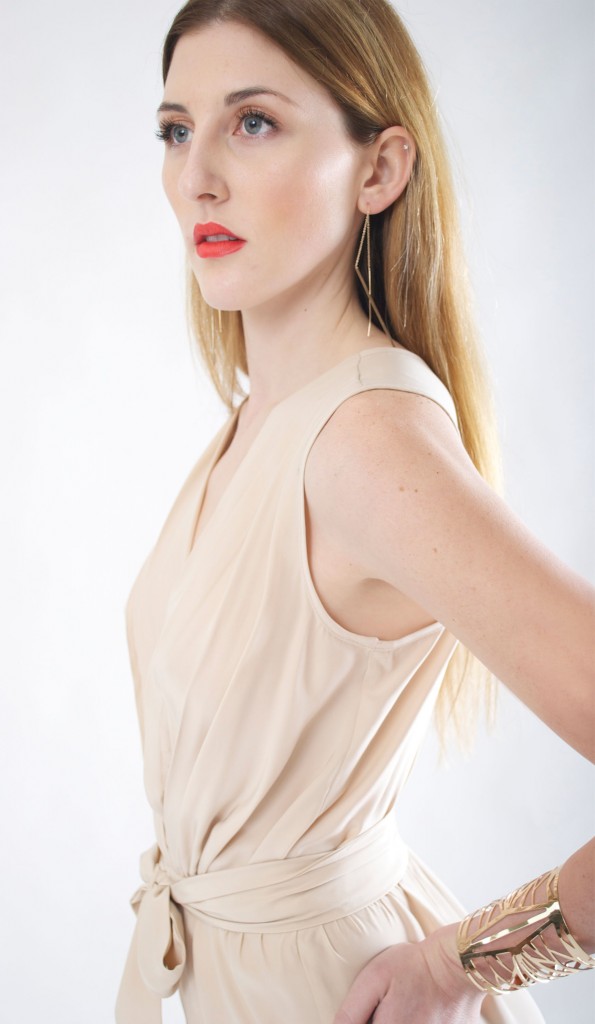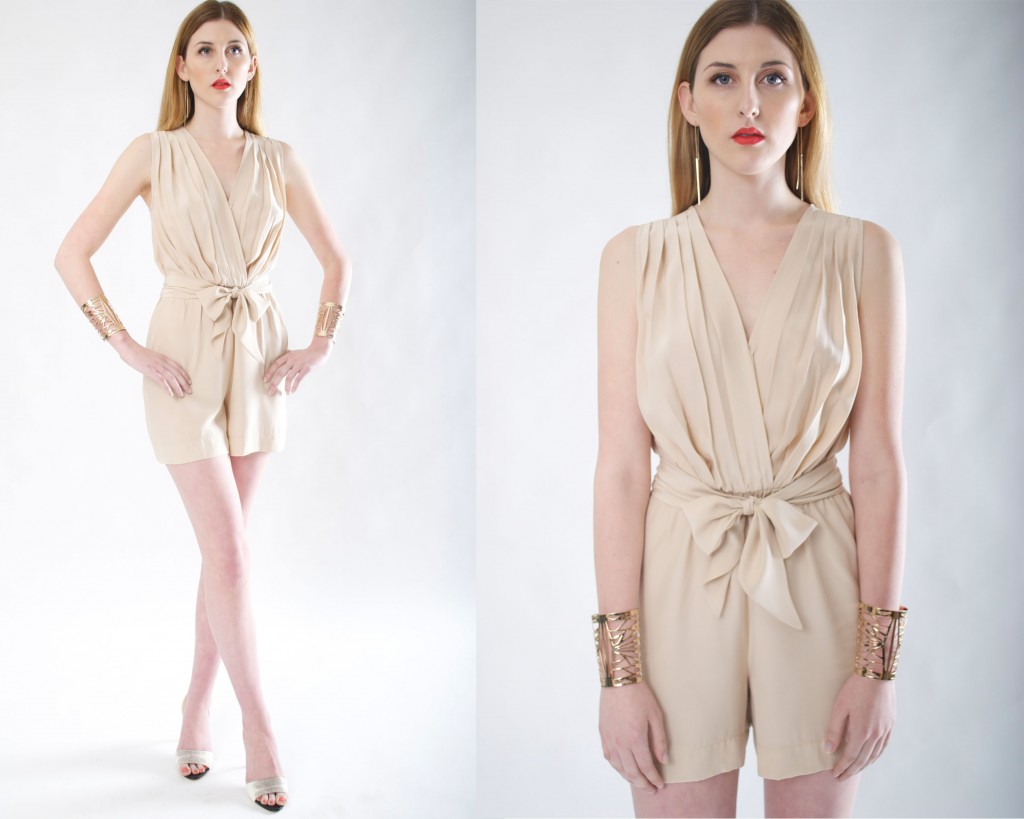 Romper: Amanda Uprichard// Shoes: Leoffler Randall from Z Collection
2. Spring Leather
Leather = Cool! For the past several several seasons leather has been added to the list of fabrics and textures worn all year round. A beautiful light weight leather jacket MUST be in every girl's closet. If you have the standard black it's time to invest in a new neutral, or color for that matter. Leather is sustainable and lasts for many many years, if you pick your style wisely your leather is worth ever penny.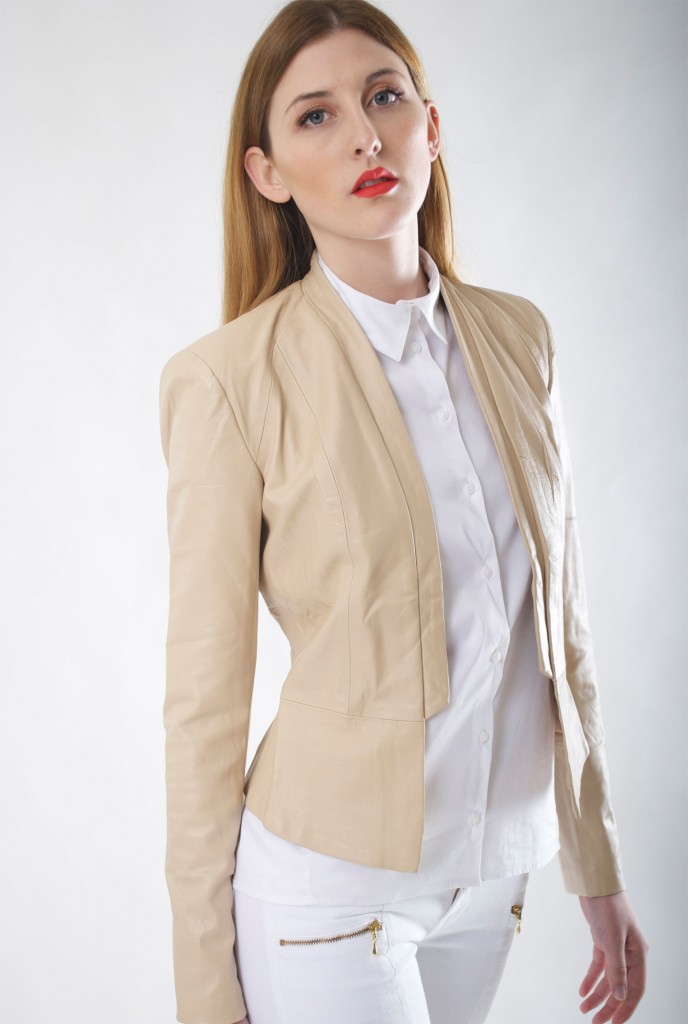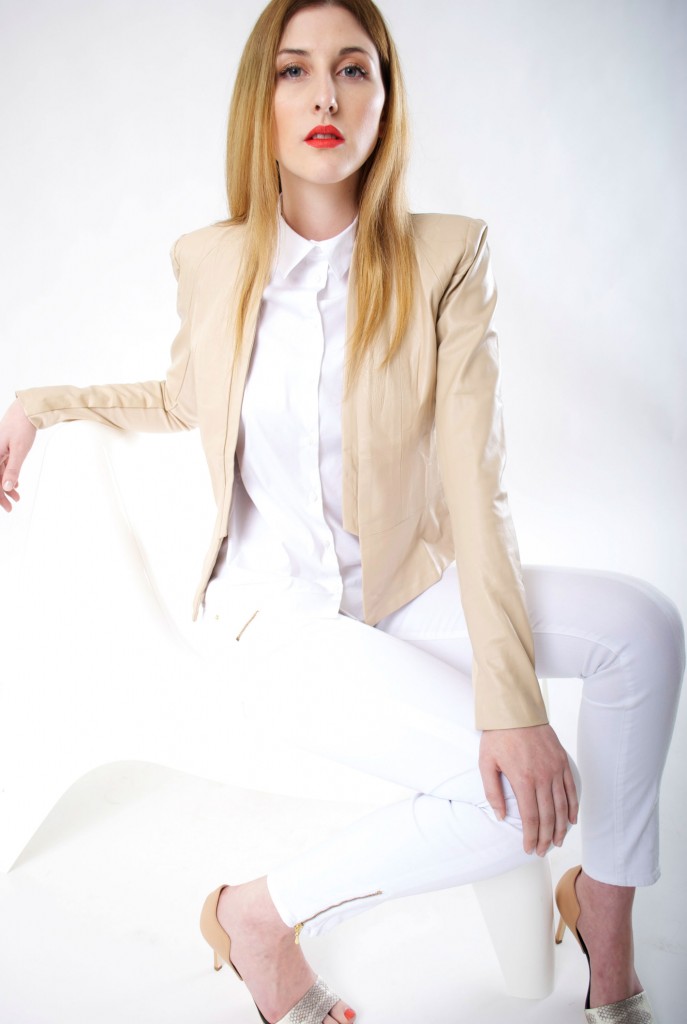 Leather Jacket: Bless'ed are the Meek// Jeans: Frame Denim// Shoes: Loeffler Randall all from Z Collection// Shirt: OCSR Studio Collection
3. Two-tone Nude Mini
Us OC gals love our easy breezy cotton dresses. This dress is OC perfection. Take this dress from day to night with just a change of shoes. The ruching on the bottom is the perfect camouflage for any imperfections.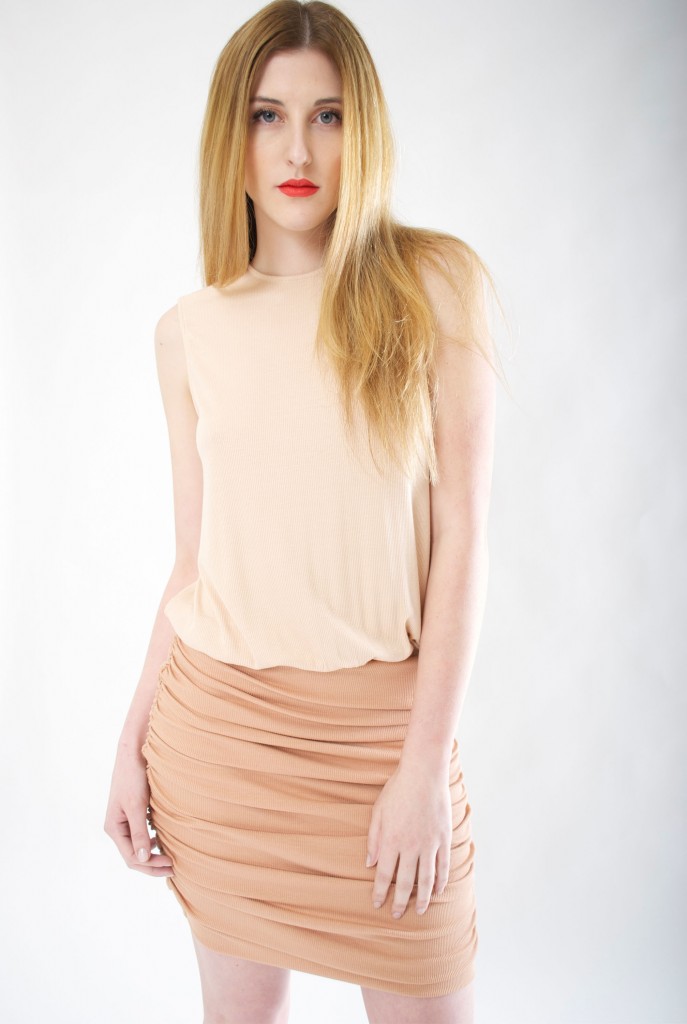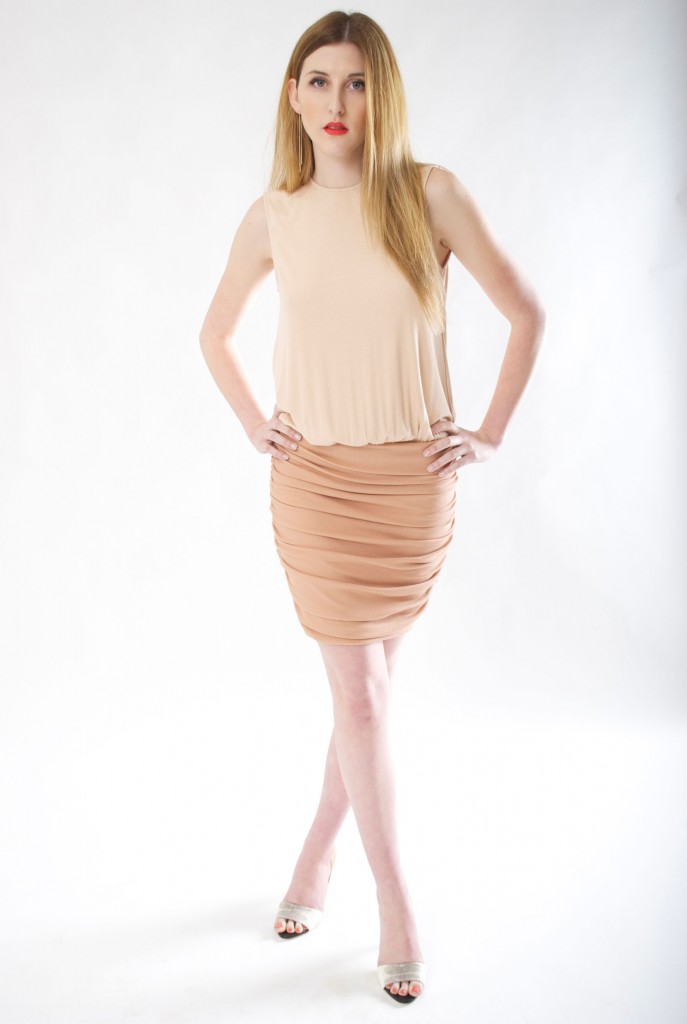 Dress: Torn by Ronny Kobo// Shoes: Loeffler Randall from Z Collection
4. White Hot Shift
Love the idea of white but are a little afraid? Me too sometimes, but not in this dress! With it's little slip and the way the dress falls away from the body this is a perfect white dress to show off those tan legs and your favorite pair of sandals.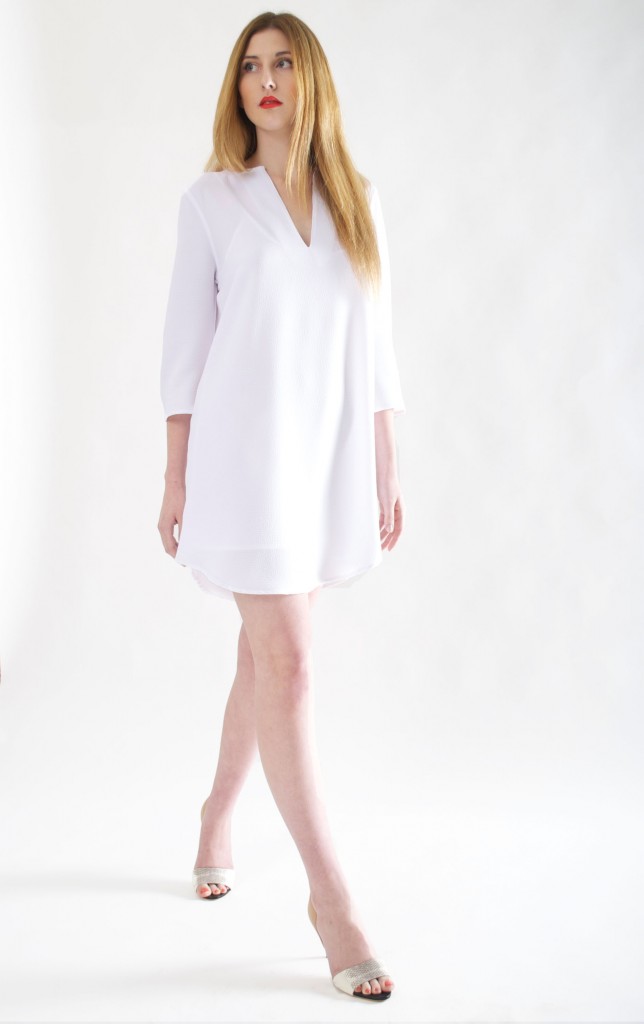 Dress: BBDakota from Bardot
5. The Staple- Denim and the Blouse
Personally I am a HUGE fan of Vince. This lifestyle brand's casual yet sophisticated esthetic is perfect for the discerning OC lady.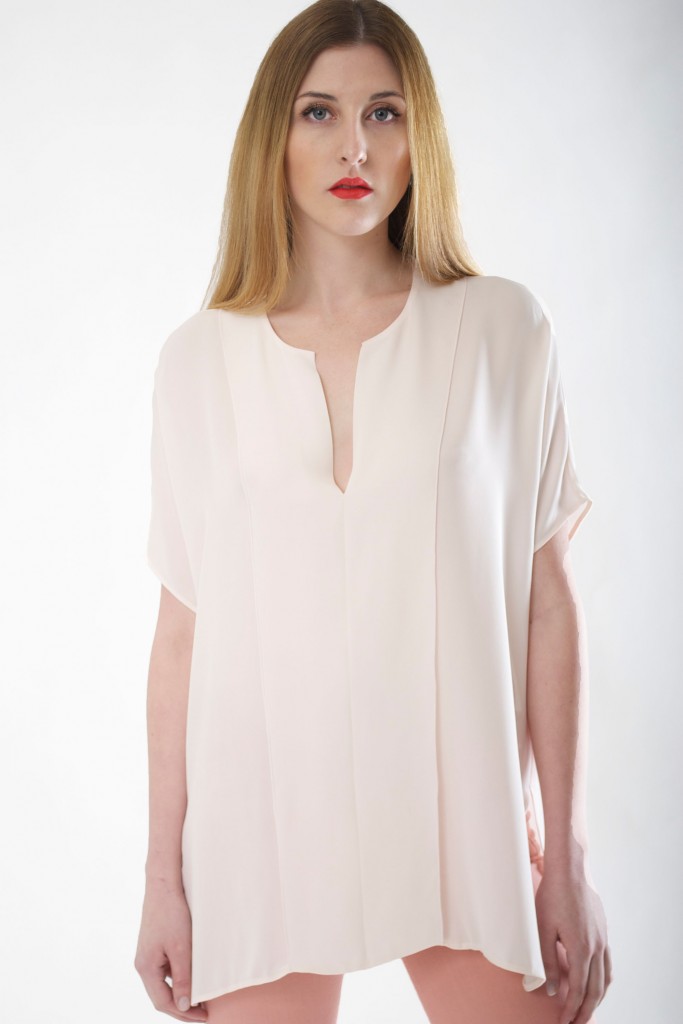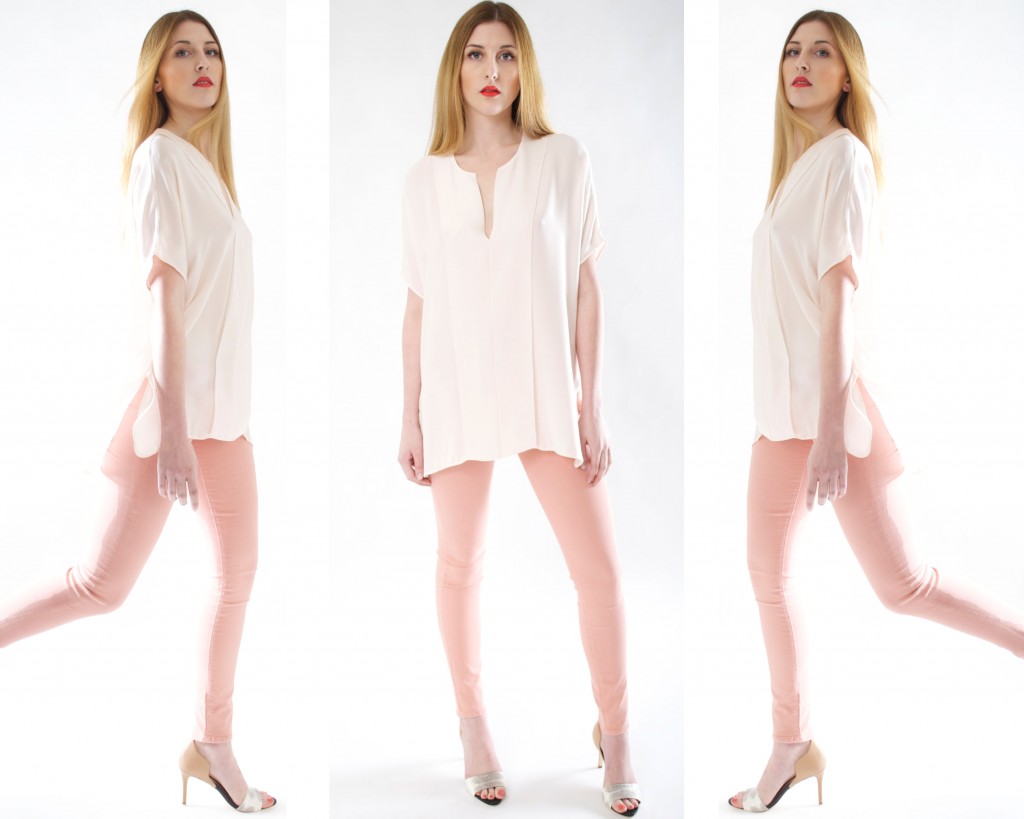 Top & Jeans: Vince. from Bardot
Model: Kylie Scott// Hair & Make-up: Rachael Dickens// Stylist: Melinda Morga & Rachael Dickens// Photography: Rachael Dickens// Set Manager: Natalie Dickens